Best Cars Of 1936 – The Greatest Cars In The World This Year
The U.S. auto industry produced 4.4 million passenger cars and trucks in 1936—a huge improvement over 1932, a year of near-total economic collapse in which only 2.3 million vehicles were manufactured. Still, it was a far cry from the nearly 5.4 million units in 1929, a production level the industry would not achieve again until 1949. The Motor City was slowly and painfully working its way out of the Great Depression.
Ford led the sales charts in 1936 with nearly 931,000 units, followed by Chevrolet with 918,000 and Plymouth with 520,000. These three brands would lead the field from 1932 to 1954, forming the trio known as the Low-Priced Three. Ford and Chevrolet swapped the top spot through these years, with Plymouth perennially holding down third place.
In September 1936 there were nearly 2.3 million motor vehicles of all types registered in the United Kingdom, including 1,762,924 cars (87,820 of which were registered as hackney carriages) and 467,561 trucks and buses. There was now one car per 21 inhabitants, which placed Great Britain in fifth position internationally in terms of 'car density'. Production statistics for the 1936 calendar year showed figures of 367,237 cars and 114,305 commercials, giving a total of 481,542 new vehicles for home and export sales. Exports reached a new record with overseas sales valued at over £10 million for the first time. This represented 64,765 cars and 17,571 commercials, including chassis. Imports amounted to 12,143 and 2,700 units respectively, worth almost £2.5 million. New vehicle registrations during 1936 totalled 471,914. The majority of these, namely 310,091, were private cars. 8,212 new 'hackneys' were registered.
Related: Don't forget our best car hub where you can find the top cars for every year.
Our Favorite Cars for the 1936 Model Year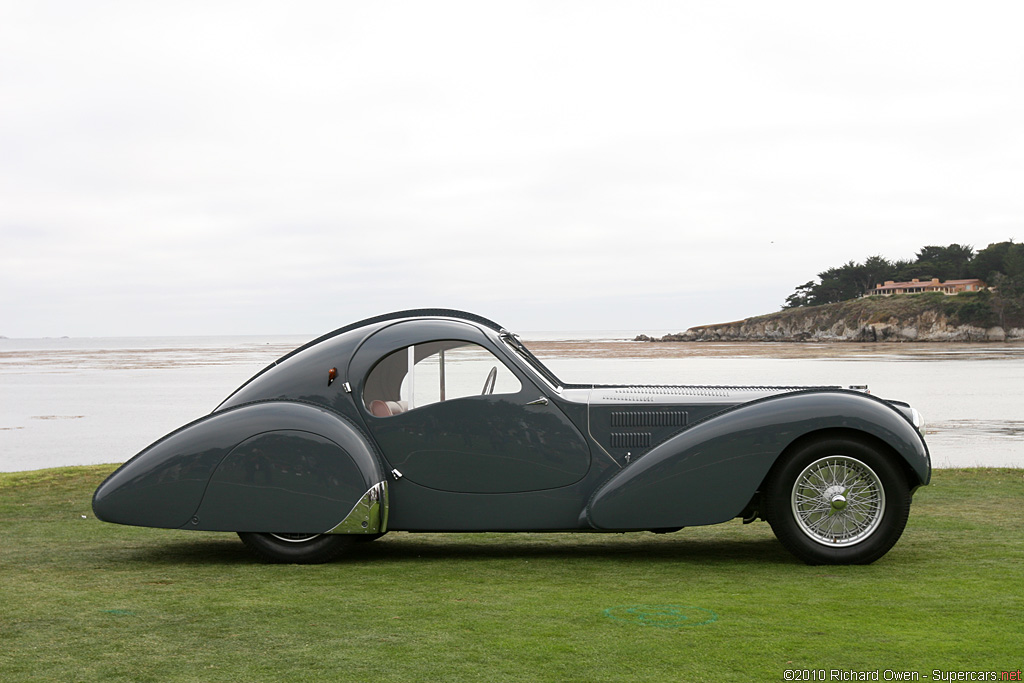 One of the most bizarre, elusive and expensive of cars is the Bugatti Type 57SC Atlantic. With its low stance, powerful engine, lightweight construction, 123 mph (200 kph) top speed and influential teardrop body, many believe this is the ultimate Bugatti and the first supercar ever made. Learn more…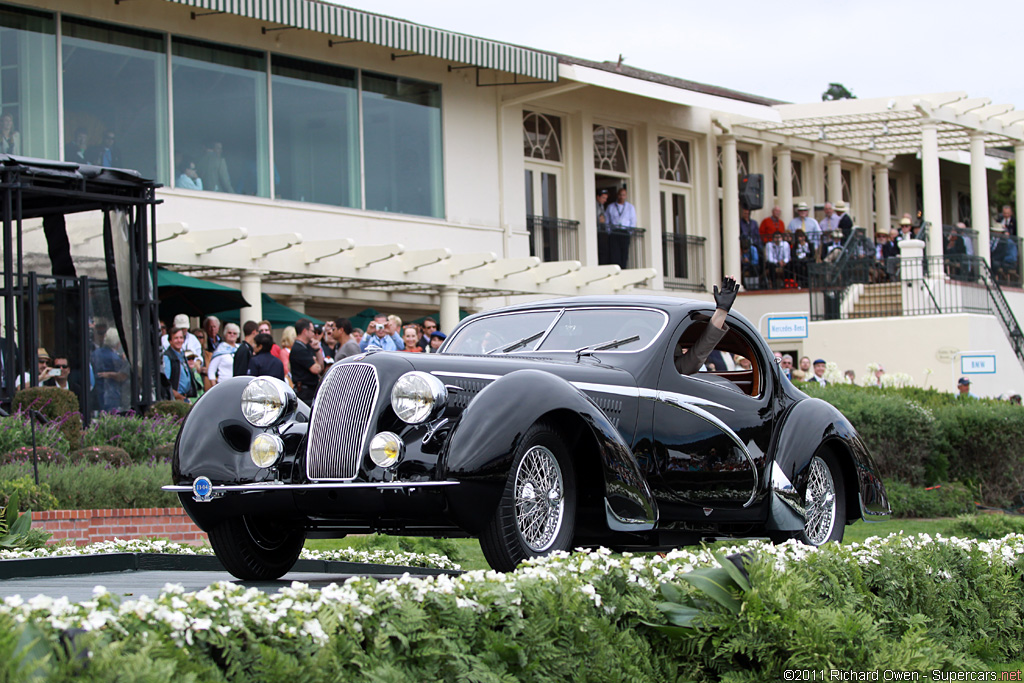 1936 Talbot-Lago T150C 'Lago Speciale'
The T150C chassis was bred for competition and featured a four-liter variant of Talbot Lago's six cylinder engine. By 1937, these were producing 140 bhp in standard specification and went almost unchallenged on the road. Learn more…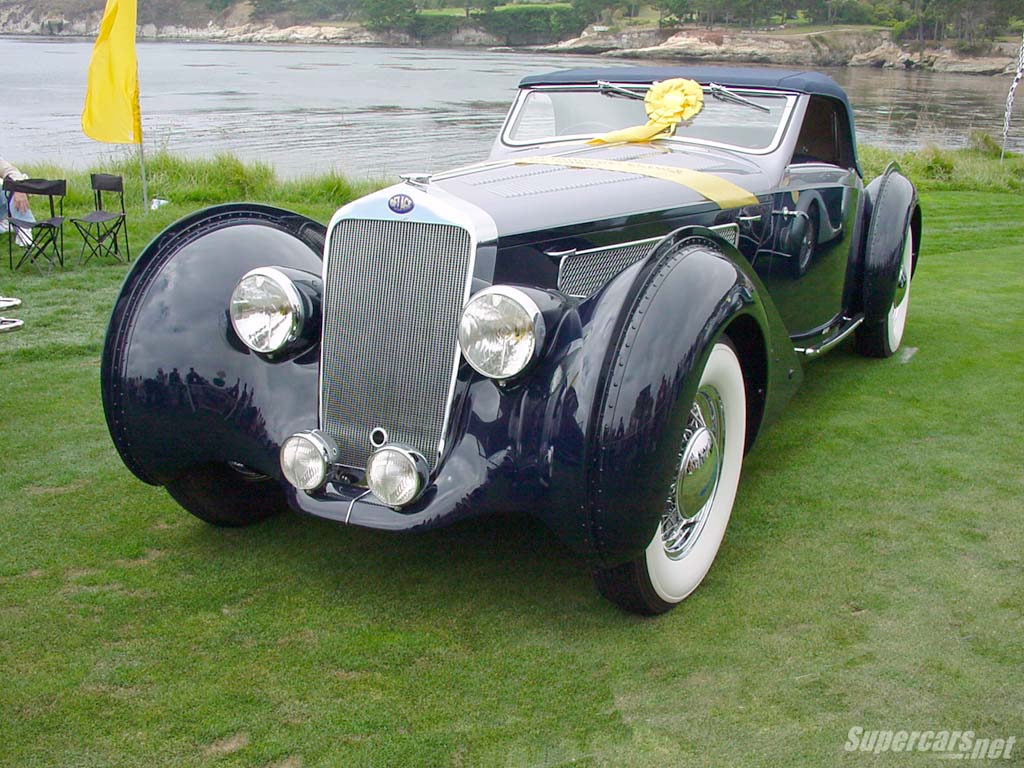 After Delahaye bought Delage in 1935, the concentrated on releasing the D8 120. As a result many of the components were shared between the two firms. A highlight of the car was its new 8-cylinder engine which could produce 115 bhp at 4,000 rpm. Since the boxed-steel was quite low and the engine required a long hood, many of the various bodies fitted to the D8 120 had an elegant profile. Learn more…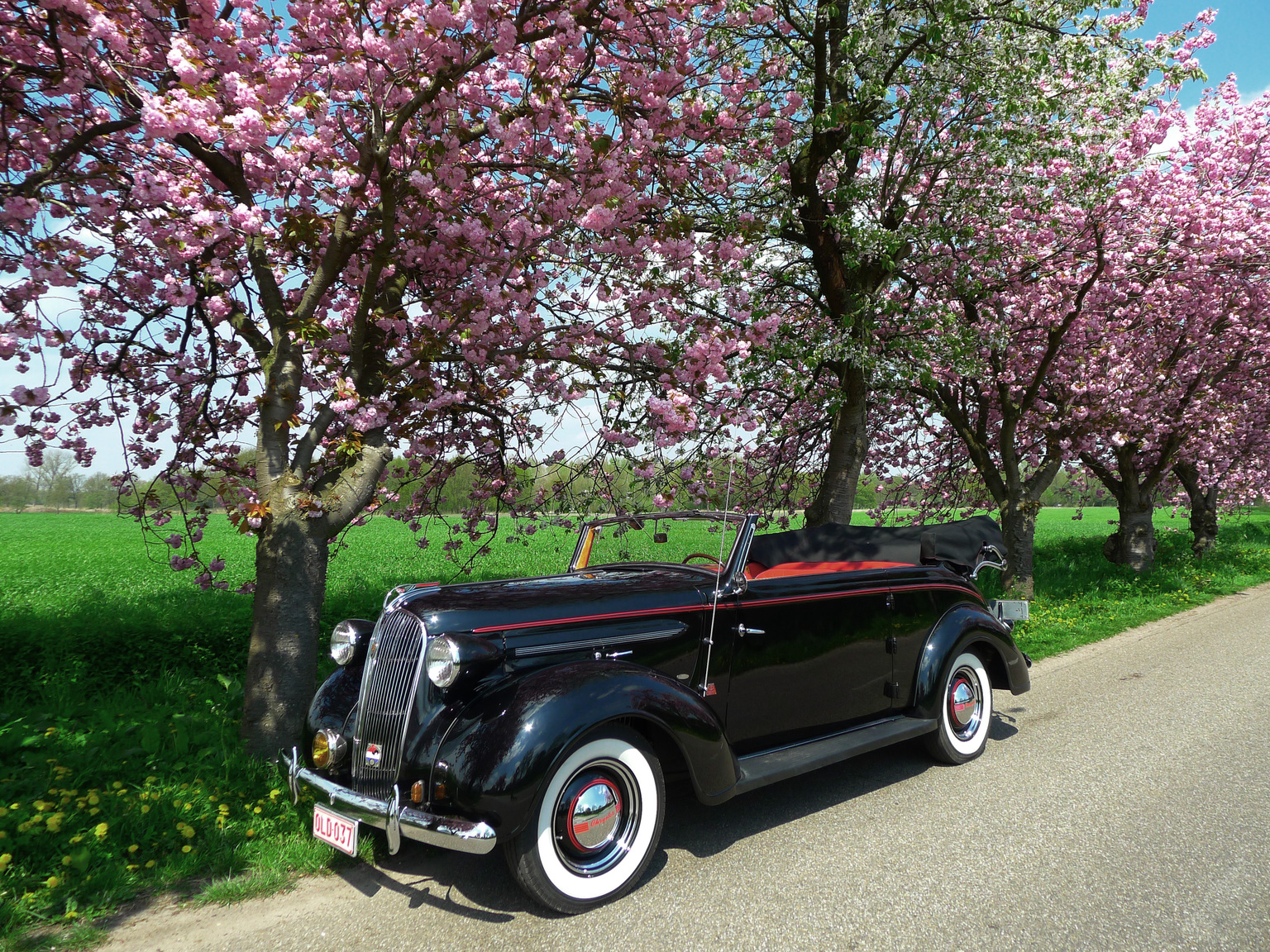 Codenamed the C7, the 1936 Chrysler Six continued the Air­stream Six theme of previous years but had detached from headlights and completely new style both in and out. Also new to the 1936 model year was quieter hypoid-type gears in the rear differential and an optional automatic gearbox. From the factory both a 4-door sedan and cabriolet were offered, but some chassis were sent to specialist coachbuilders. Learn more…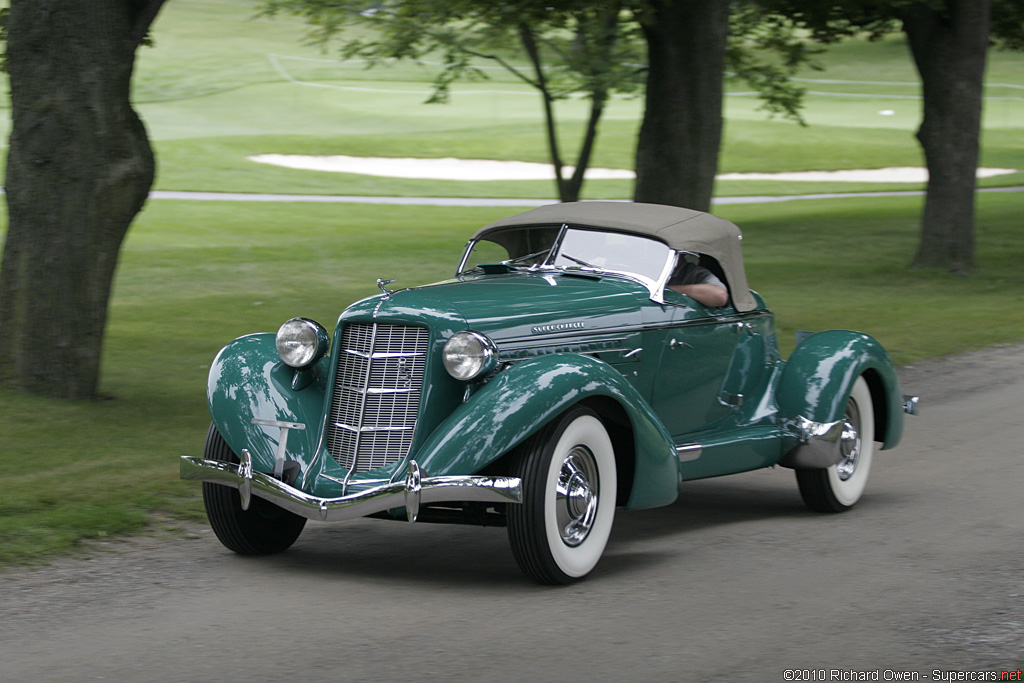 The 851 returned for 1936 and was re-designated the 852. While E.L. Cord's industrial empire fell soon thereafter in 1937, the 851/852 remains an inspired milestone of engineering and styling prowess. Learn more…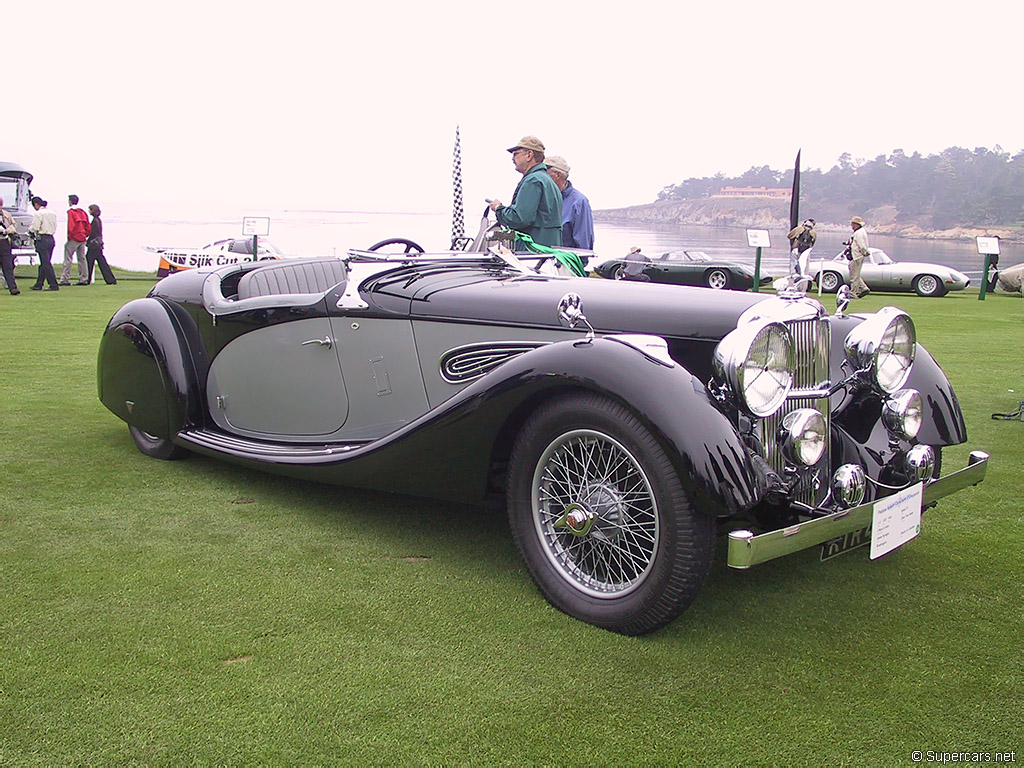 The Alvis Speed 25 was a British luxury touring car announced in August 1936 and made until 1940 by Alvis Car and Engineering Company in Coventry. It was widely considered as one of the finest cars produced in the 1930s. Learn more…