Best Cars Of 2020 – The Greatest Cars In The World This Year
As a compliment to our "Top 20 Best Supercars & Exotics of 2020" list, this truncated 'Best Cars of 2020' list, pays tribute to some of the best cars not featured in the aforementioned.
This list is also inclusive of cars which are relatively "ordinary" in stature; we've included a wider array of brands and/or models that aren't traditionally considered to be in the exotic (or super) realm, although our picks do remain very much performance-biased in nature. We are after all, supercars.net, so I don't believe that we've ever implied that Kias or Chryslers are our cup of tea.
In any case, we feel that such is the automotive landscape these days, that an increasing quantity of great cars fly under the radar; this list looks to bring mention of them and the acknowledgement they deserve.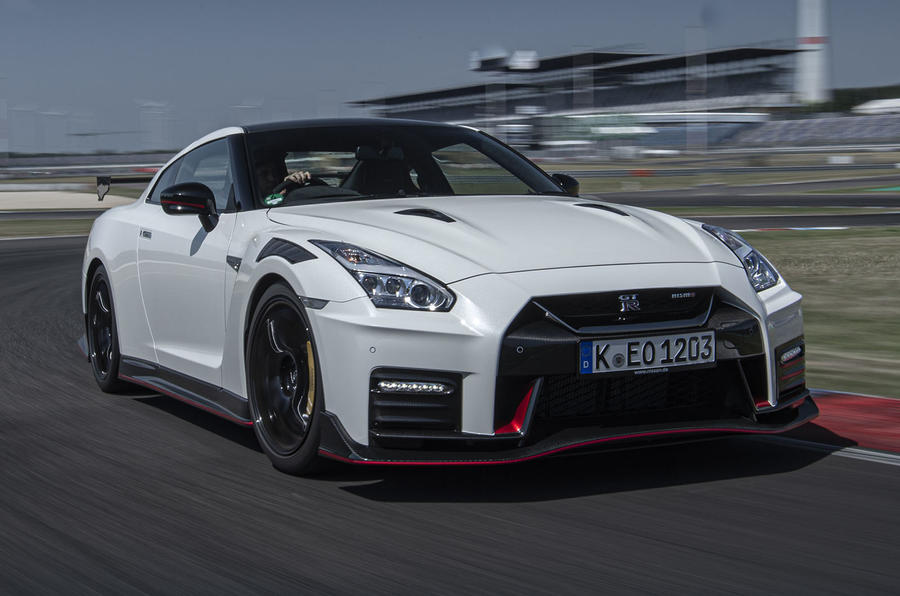 2020 Nissan GT-R Nismo
The 2020 Nissan GT-R Nismo is the first production-spec GT-R to benefit from sharing parts directly from the GT-R GT3 race car. In summary, the new GT-R Nismo is lighter, more responsive, has better aerodynamics, is more efficient at cooling and brakes greater than ever.
Over the past 10 years, the Nissan GT-R has been the subject of perpetual tweaking, refining, and perfecting. The 2020 Nissan GT-R Nismo is the culmination of a decade's worth of experience, knowledge, and mastery of one's craft.
However, this is the priciest GT-R yet. Starting at around $180,000 USD, the new GT-R Nismo is an expensive car, putting it in the same price territory as the exotic cars it was set to hunt down, then defeat, with a superior bang-for-buck to boot. While this can no longer be its calling card, it remains a superb road car and the Nismo badge alone, speaks to a heritage and brand power that simply cannot be denied.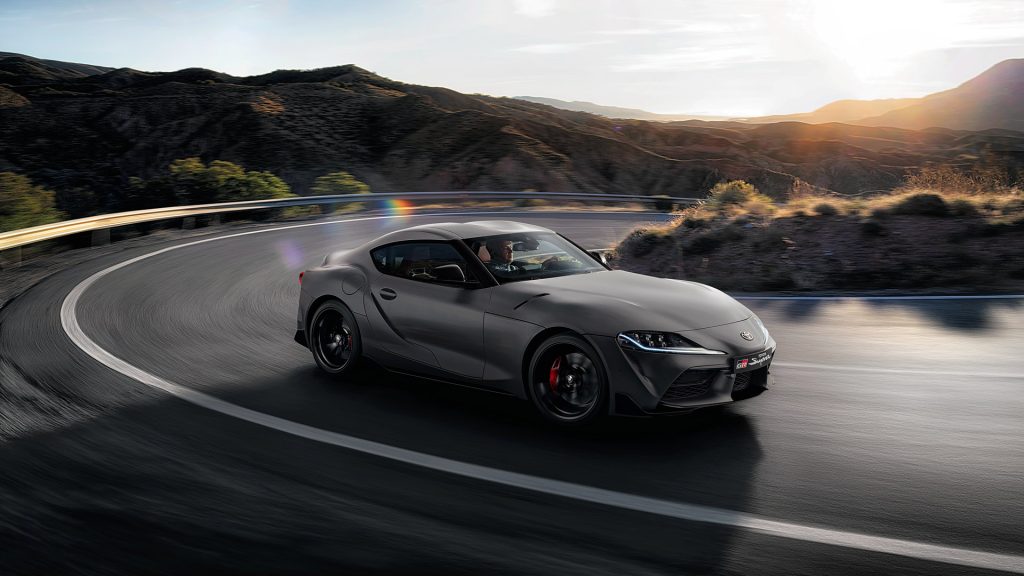 2020 Toyota Supra
It had been 21 years since the last Supra was made, when Toyota had displayed its unique FT-1 Concept 6 years ago. Then they officially revealed their next-gen Toyota Supra sports car. The model debuted with more buzz around it than any other Toyota vehicle ever before it. The new GR Supra for many, has been well worth the wait and the hype. It's also the first Toyota GAZOO Racing global car.
The car is the fastest Toyota-badged vehicle to date with a 0 to 60 time of just 4.1 seconds. It has a limited top speed of 155 mph. Equipped as standard is a 3.0-liter turbocharged inline-6 engine which makes 335 hp and 365 lb-ft of torque, although many testers and enthusiasts are convinced that those figures have been noticeably underrated by the Japanese automaker. The engine connects up to an eight-speed automatic transmission with paddle shifters.
Its low center of gravity and 50:50 weight distribution has made it a fan favorite on both the racetrack and twisty roads. A double-strut spring front suspension up front and multi-link suspension in the rear, standard 19-inch wheels with Michelin Pilot Super Sport tires, and Brembo brakes are part of the overall package.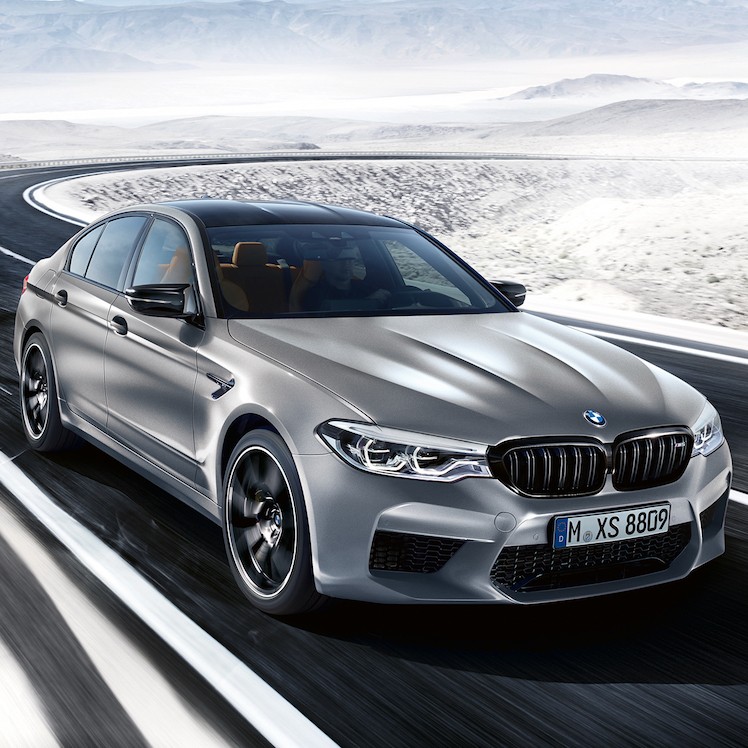 2020 BMW M5 Competition
The 2020 BMW M5 Competition is a special car. It takes the attractive but not ridiculously sporty looking 5-Series as a base for the car, and then turns the dials up to 11. The car comes with 617 hp and 553 lb-ft of torque and that power gets sent to all four wheels via a slick 8-speed dual clutch transmission. That makes for a 0-60 mph time of just 3.1 seconds and a 10.9 second quarter-mile time.
The car's chassis is even more hardcore than that of the standard M5. Its minor power bump is complimented by 10 percent stiffer dampers. The anti-roll bars are also stiffer, and the car rides .28 inches lower. Instead of rubber mounts for the toe links, this car gets ball joints. All told, the M5 Competition is a sharper, stiffer, and even more performance-oriented M5. It should have no trouble competing with the Mercedes-AMG E 63 S, and the Audi RS7 Performance.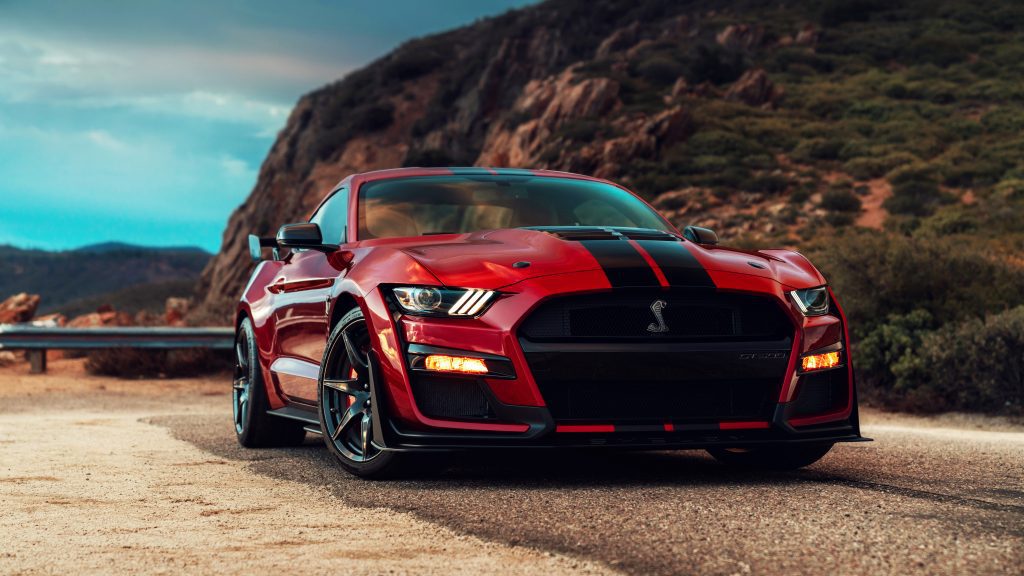 2020 Ford Mustang Shelby GT500
The Shelby GT350 is a powerful, yet nimble version of the Mustang that is equally at home on the race track as it is on the city streets.
There's also a lot to love about the GT350's bigger brother: the new Ford Mustang Shelby GT500. It's the most muscular of all of Ford's vehicles – currently holding the title as the most powerful street-legal Ford ever made – but it's not just fast in a straight line, with its supercharged 760 hp V8. The car can make its way around the twists and bends of the most technical racetracks really quickly, too. Almost as quick as a Porsche 911 GT3 RS, in fact.
Other key supercar-esque features include a Tremec 7-speed dual-clutch transmission, aggressive downforce-inducing aero, a track-tuned suspension and massive 16.5" two-piece rotors and Brembo front calipers. The optional Carbon Fiber Track Package takes things to the next level, with carbon fiber wheels, a giant rear wing and Michelin Pilot Sport Cup 2 tires added on.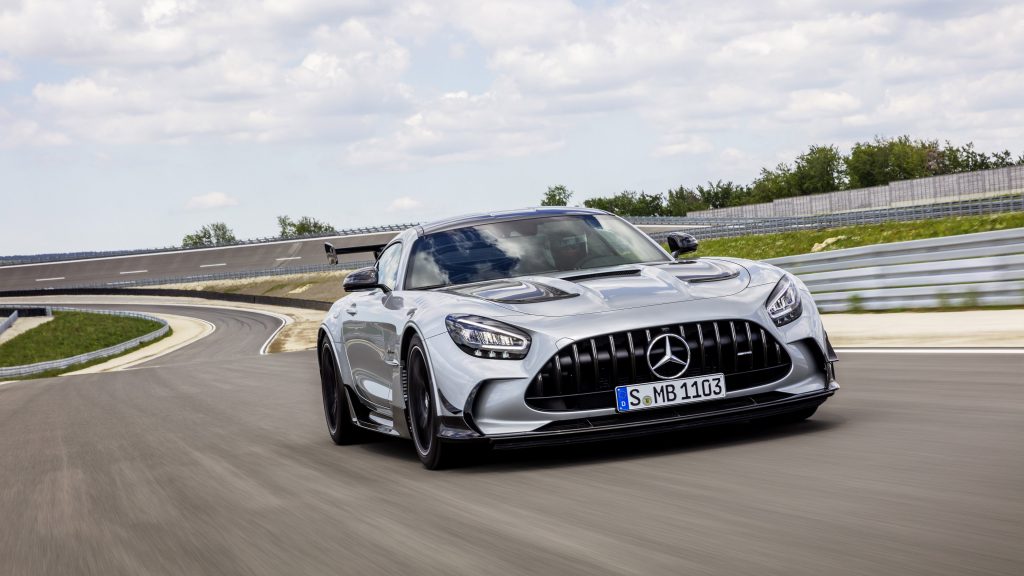 2020 Mercedes AMG GT R
The 577 hp AMG GT R is Mercedes-Benz' flagship supercar, which is the amalgamation of half a century of motorsports success, into a single Nürburgring lap. Lightened, sharpened and strengthened, its racing DNA is evident in every fiber of its body, chassis and soul.
For those looking for that extra bit of the apex-clipping good stuff, the limited edition 'GT R Pro' is an even more track-focused variant of the GT R. The new GT R Pro is more than just a fancy (yet functional) bodykit and is also the beneficiary of upgrades that aren't as easily seen; such as redesigned mechanically adjustable coilovers, carbon ceramic brakes, a carbon fiber torsion bar, and dynamic engine and transmission mounts.
The Mercedes-AMG GT R Pro looks to be calling out the likes of the Porsche 911 GT3 RS, Ferrari 488 GTB and McLaren 720S, and has definitely brought the right arsenal to the battle.
2020 Alfa Romeo 4C
Another automobile on this list which is fundamentally a driver's car, the Alfa Romeo 4C made its debut at the 83rd International Motor Show in Geneva. This mid-engined rear-wheel drive compact vehicle with two bucket seats, represents the true essence of a sports car at the heart of Alfa Romeo's DNA: performance, Italian style and technical excellence, offering maximum driving satisfaction in total safety.
Through the combination of advanced technology and its compact size, the 4C epitomizes top-notch precision, agility and performance credentials with a top speed of 160 mph, 0 to 60 mph acceleration blasts in 4.1 seconds, 1.1 g of lateral acceleration and 1.25 g of maximum braking deceleration. A favorite amongst purists, and sure to be a hit with collectors as well.
Once available both as a Coupe or Spider, the 2020 lineup has consolidated the 4C to be represented by only the drop-top variant. Rumor has it that Alfa Romeo has only assigned a total of 15 units for the U.S market for 2020. It also came out recently that Alfa Romeo wouldn't be moving forward with its plans for producing more high-performance cars. Several publications confirmed that the Alfa Romeo 4C was officially canceled.
Therefore, picking up a 2020 model could prove to be a worthwhile acquisition for both car collectors and enthusiasts alike, both in the short and long term.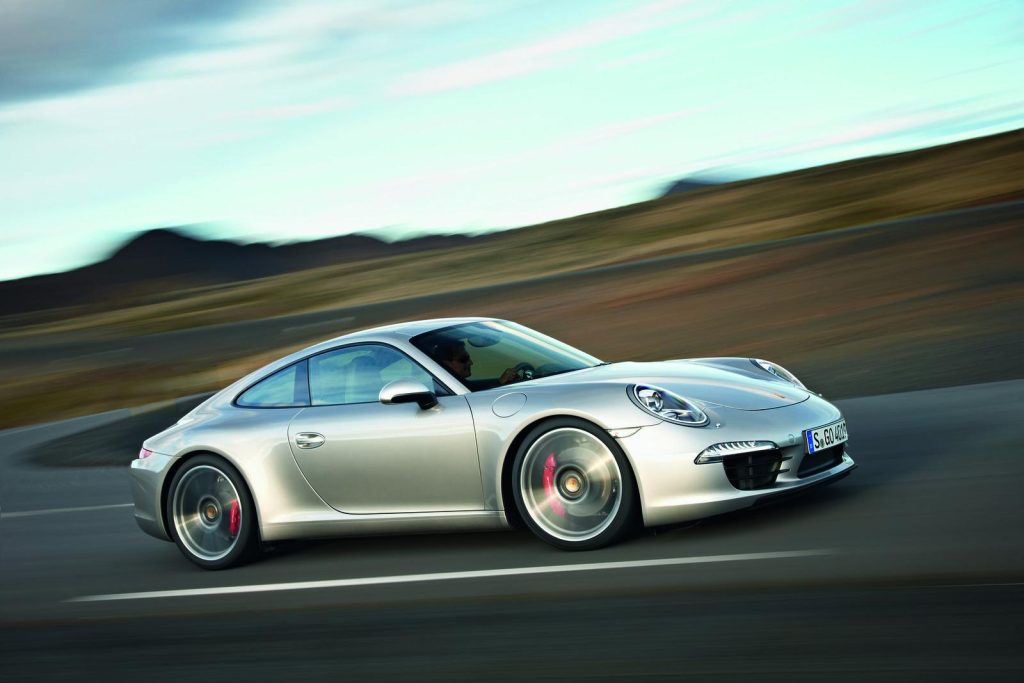 2020 Porsche 911 (992)
The greatness continues. After 55 years, Porsche shows that the 911 can still be improved. This perpetual work-in-progress is embodied through the latest version of the 911 (known as Type 992). The familiarly-named Carrera S and 4S trims have already hit the dealerships, while Targa variants as well as the Turbo S can also be ordered.
Performance wise, the Turbo S is faster, angrier, and more capable than any previous Turbo model. In fact, it accelerates 0 to 125 mph in 8.9 seconds, a full second faster than the previous generation Turbo.
We've also been teased with a GT3 version of the Type 992, which is rumoured to be set for release early next year. Right now, there is plenty of excitement surrounding Porsche's latest version of their flagship car; it looks familiar, feels familiar, sounds familiar – and when it comes to the 911, that's always a good thing.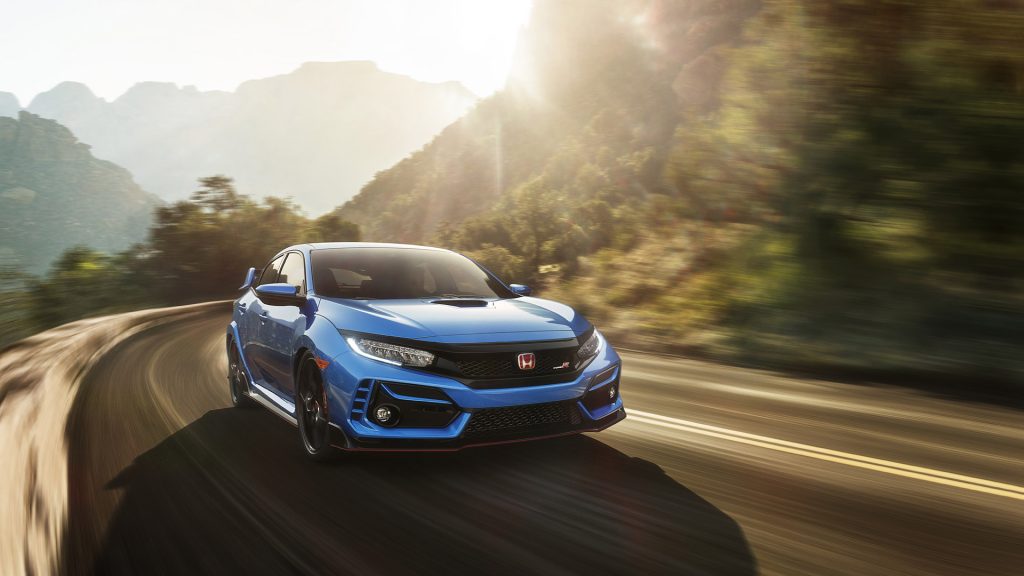 2020 Honda Civic Type R
The new CTR was presented at the 2020 Tokyo Auto Salon. The updates to the car should help with some of the overheating complaints that were making their rounds. To address these, a larger grille is being fitted to improve engine cooling.
The Type R will also get a Boost Blue exterior color that's exclusive to the model. Additional updates include a modified front suspension that includes new dampers. This should allow the front-wheel-drive car to handle more smoothly and steer with improved feel. The 2.0L turbo four remains unchanged – It still puts out 306 hp and 295 lb-ft. A manual transmission and limited-slip differential remain standard on the Type R.
Inside the car, Alcantara will be on the steering wheel and a new gear knob with a shorter throw is installed. In an unfortunate turn of events, Honda chose to pipe in fake engine noise. In a positive turn of events, Honda chose to add the Honda Sensing suite of safety and driver assistance features.
With its relatively low price of entry, and its all-roundedness as a capable street car and potent track machine, the Honda Civic Type R has become a massive hit amongst enthusiasts. The car continues to evolve as well, with 2021 bringing in a special Type R Limited Edition which is more track-oriented than anything before it.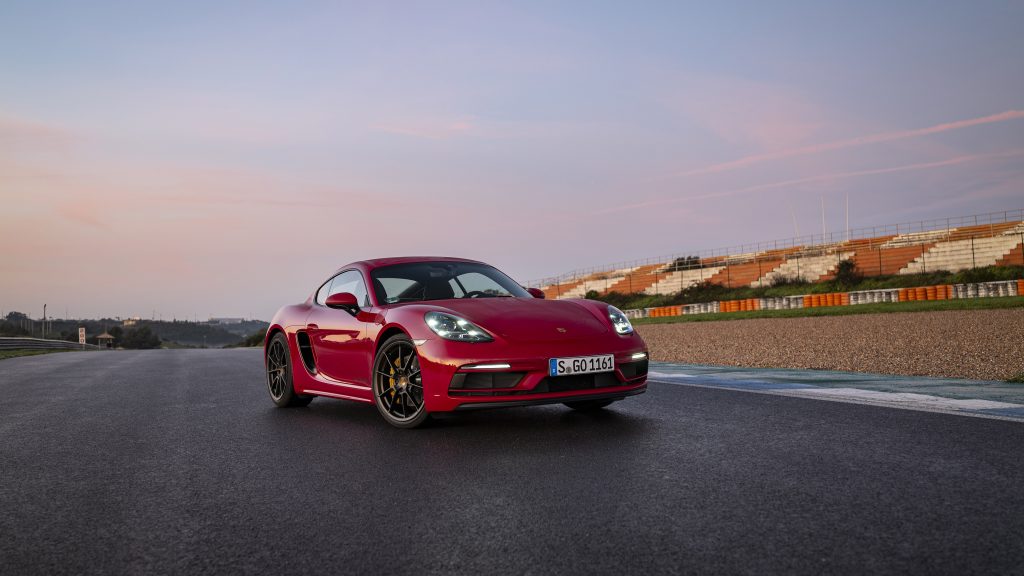 2020 Porsche Cayman GTS 4.0
In the new 718 Boxster and Cayman GTS, Porsche has replaced the 2.5-liter turbocharged four-cylinder with a 4.0-liter naturally aspirated flat-six engine pulled from the Spyder and GT4. The four-pot engine is still available in the S version of the cars and below, but the GTS gets the six-cylinder just like it should.
The flat-six in the car may be related to the Spyder and GT4, but it makes a little less power. The engine pumps out 394 hp and 309 lb-ft of torque. There's more good news, too. This car can only be had with a six-speed manual transmission. It also comes with a sport exhaust system.
Additional upgrades include a ride height that's 0.8 inches lower than the standard car, 20-inch black wheels, 13.8-inch brake rotor up front and a 13-inch brake rotor in the rear, and six-piston calipers. In addition to the performance upgrades, the GTS gets some blacked-out trim, more Alcantara on the inside, plenty of carbon fiber, and two different interior packages: Carmine Red or Chalk.
For those who desire a true driver's car, but aren't too interested in the hardcore-ness of the GT4 and Spyder, the GTS looks to be a really proper choice. Kudos to Porsche for acting on this opportunity to widen their potential Cayman/Boxster customer base.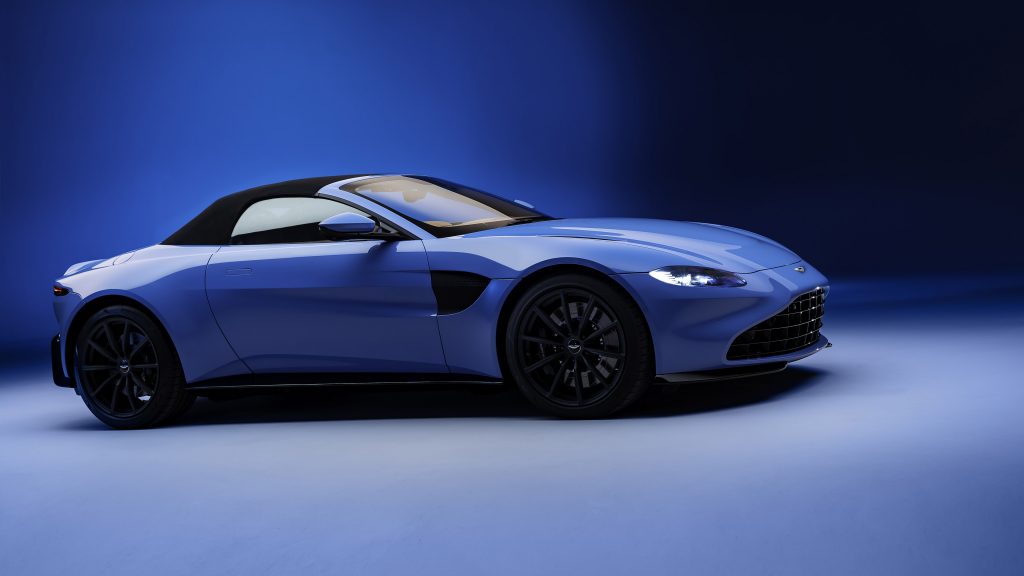 2020 Aston Martin Vantage
The Vantage is raw and instinctive, unwavering in its singular purpose: to overwhelm the senses through its world-renowned design, agile performance and dedicated craftsmanship. Its heart beats with a high powered 4.0 liter twin-turbocharged V8, producing that visceral Aston Martin roar.
Available in both coupe and convertible (Volante) variants, there is also a line-topping trim known as the AMR which provides the ultimate Vantage experience. The Vantage AMR is a new breed of predator, 95 kg lighter in weight than the base model, and boasting a seven-speed rev-matching manual transmission.
This is a beast designed to deliver pure, engaging, manual performance. The Vantage AMR also gets a sport-tuned limited-slip differential, carbon-ceramic brakes standard, and the company's most advanced adaptive damping system with Sport, Sport+, and Track driving modes. The sport exhaust and sport seats, which are optional on the regular car, also come standard on the AMR.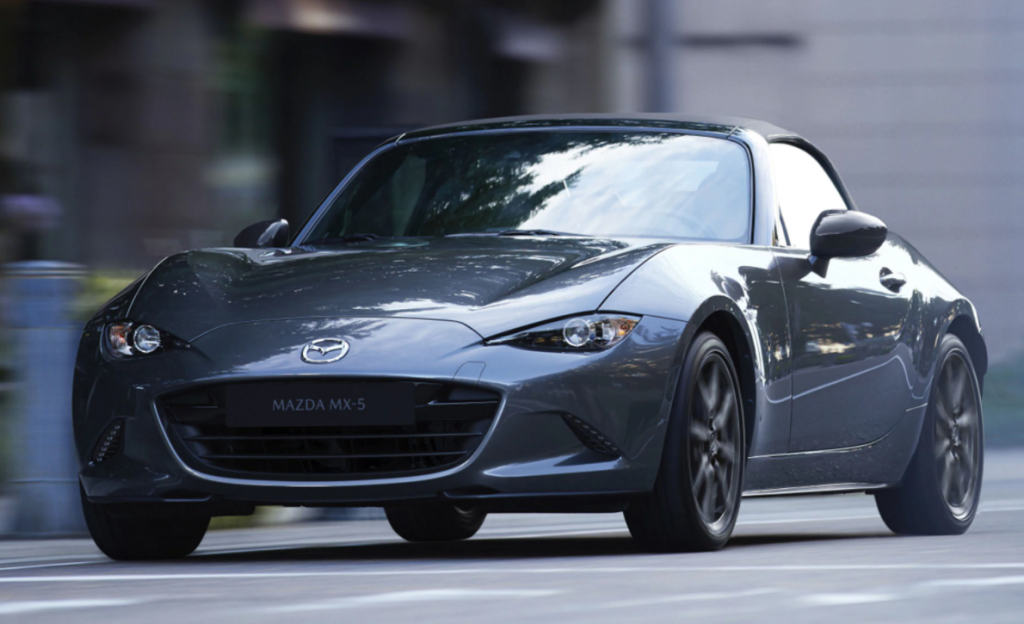 2020 Mazda MX-5
Simple. Mechanical. Fun. The Mazda MX-5 embodies a car which is a blast to drive, inexpensive to own, and a definitively pure experience. This latest iteration of one of the world's most popular sports cars is better than ever, while staying true to its roots.
The rear-wheel drive, 6-speed manual gearbox and lack of turbochargers remains both a familiar and desirable recipe when it pertains to the new MX-5. The range-topping 2.0-liter engine is more powerful than ever, producing 182 hp and has its redline set at a screaming 7,500 rpm.
Features such as Apple CarPlay and nannies such as blind-spot monitoring and lane-departure warning systems, keep the car feeling modern enough by today's standards – even though that's not what you'd buy the car for. If a driver-focused experience – with a perfect 50:50 weight distribution as its foundation – is more your thing, then the MX-5 will do you no wrong.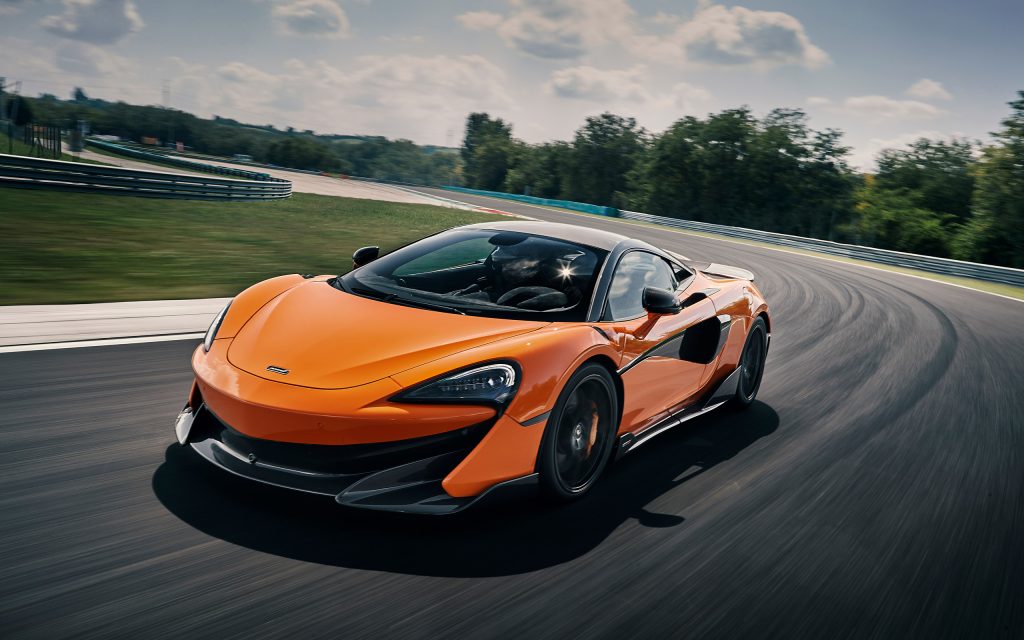 2020 McLaren 600LT
Collectively, this is one of our favorite cars at supercars.net, so it must be included (since it wasn't on the other list)! The limited-edition 600LT is the ultimate version of McLaren's 570S/GT range (think of it like the 458 Speciale as to the 458). It uses a variation of 570S' McLaren's twin-turbo 3.8-liter V8, in this guise making 592 horsepower and 457 lb-ft of torque.
It has a dual-clutch automatic transmission and is rear wheel drive. The handling is perfectly balanced and reassures you with its predictable nature with the ride a little firm due to its track nature approach. Standard carbon-ceramic brake discs, extensive carbon fiber and that massive wing let you know this is a limited edition car designed for the track. Capable of eye-watering performance it is deserving of the LT name.
In fact, the McLaren 600LT is considered by many to be a gateway car to the range-topping McLaren Senna, providing drivers with the sensation of its driving dynamics, at one-quarter of its price. After all, upgrades such as the electric vacuum pump and carbon bucket seats, are borrowed from the Senna. It's basically a bargain, when you think about it.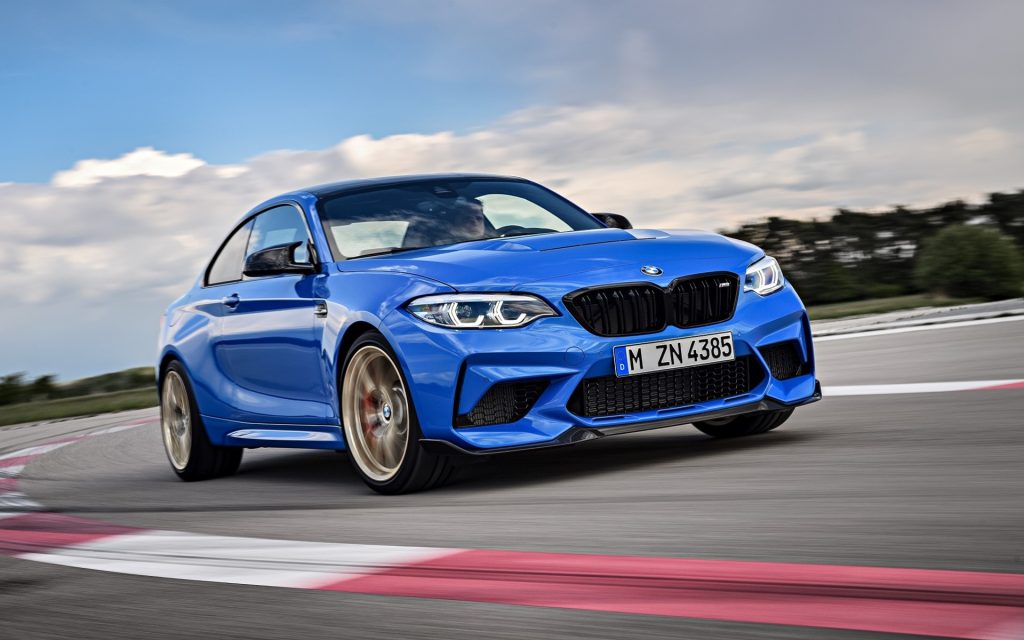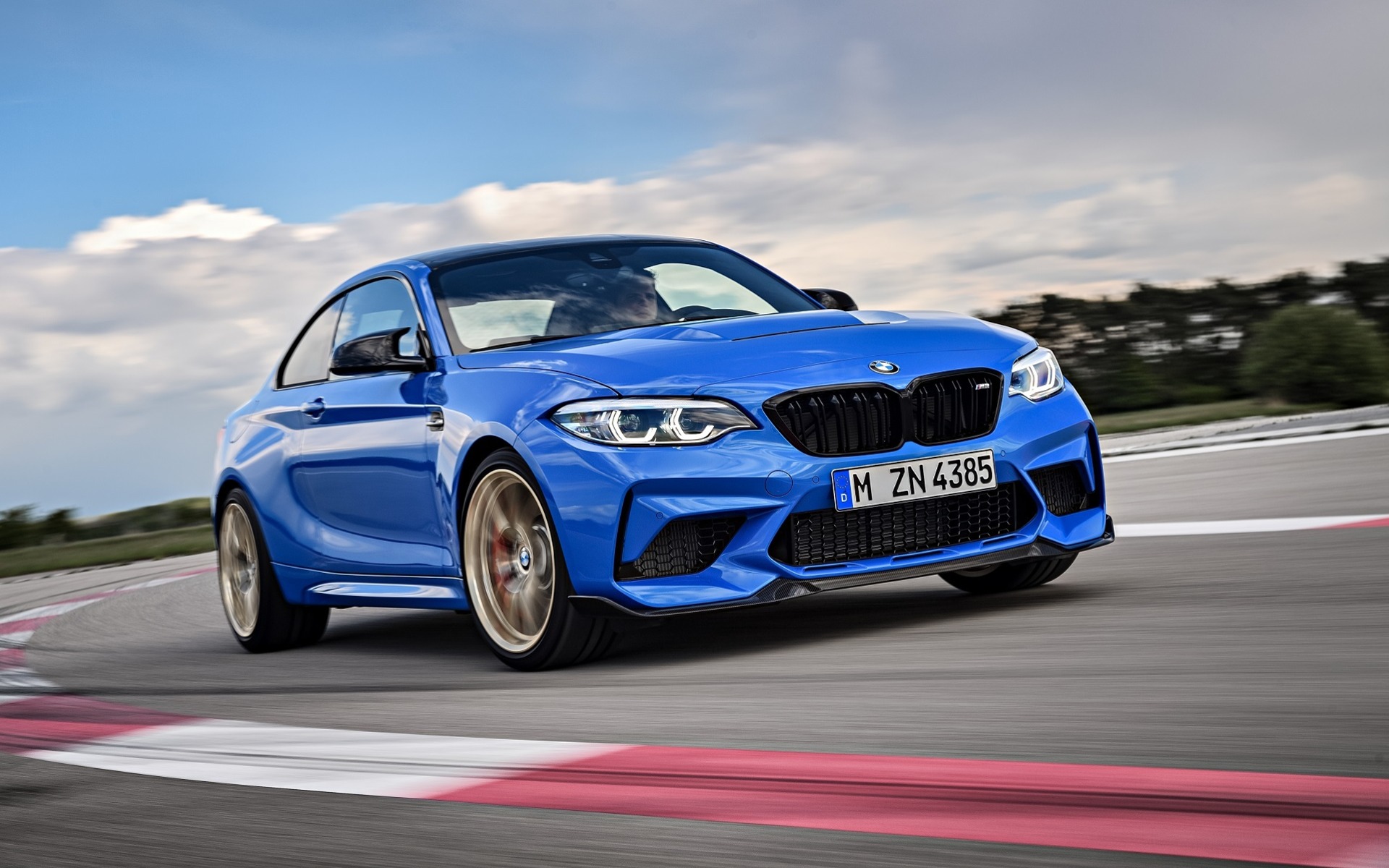 2020 BMW M2 CS
The BMW M2 CS is a step above the M2 Competition. It offers more power and improved performance. Oh, and a manual transmission. Automotive purists, rejoice! The M2 CS comes with tweaked looks too, and is the smallest super-fast sports car from BMW right now.
The car features a turbocharged inline-six-cylinder engine that makes 444 horsepower and 406 lb-ft of torque. That's a bump of 39 horsepower over the M2 Competition. The best news about this car, though, is that it can be had with a seven-speed dual-clutch automatic or six-speed manual transmission. The car is faster to 60 mph with the automatic and can do the run in just 3.8 seconds.
Nimble, powerful and refined, the M2 CS is quite simply one of the best daily-driver sports cars you can get – and it'll perform its weekend warrior chores just as well, if ever called upon to do so.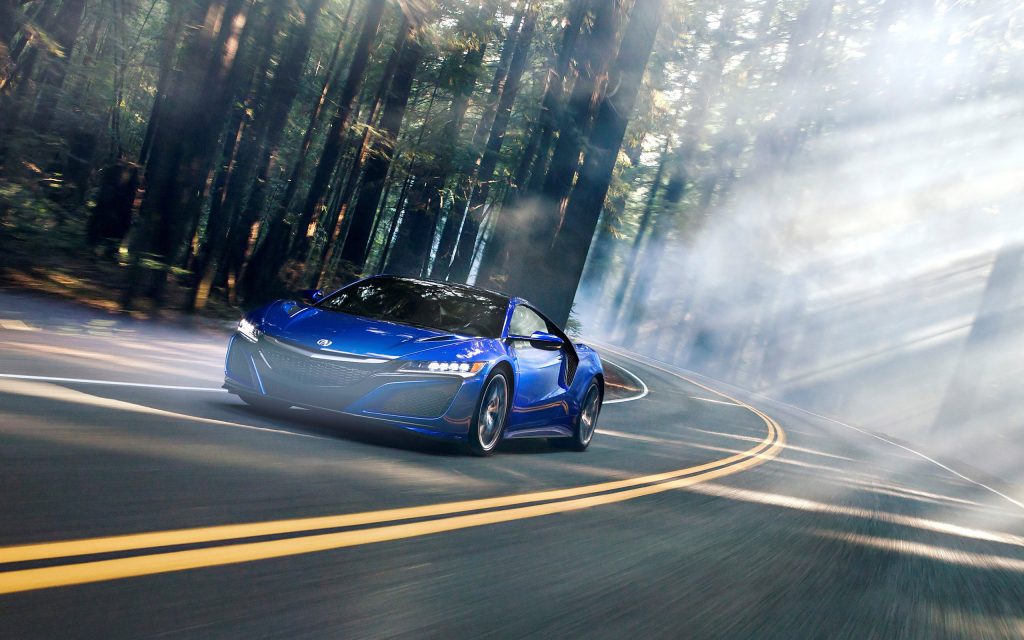 2020 Acura NSX
After receiving some minor upgrades for the 2019 model year, the 2020 NSX is essentially unchanged from last year's model. There is a new paint color available called Indy Yellow, which is a throwback to one of the original NSX's iconic color schemes.
The NSX retains the 573 hp, twin-turbocharged V6 with 3 electric motors and 9-speed DCT used in previous years. It still delivers supercar looks and performance in an everyday livable package. Some pundits call it a "light" Porsche 918 and that says more than anything else.
While it is true that the new Acura NSX cannot currently compete with the nostalgia and charm of the car that it replaced, we feel that it is a massively under-appreciated, but worthy supercar. This highly capable vehicle is unostensibly backed by its revolutionary hybrid drivetrain and overall performance figures.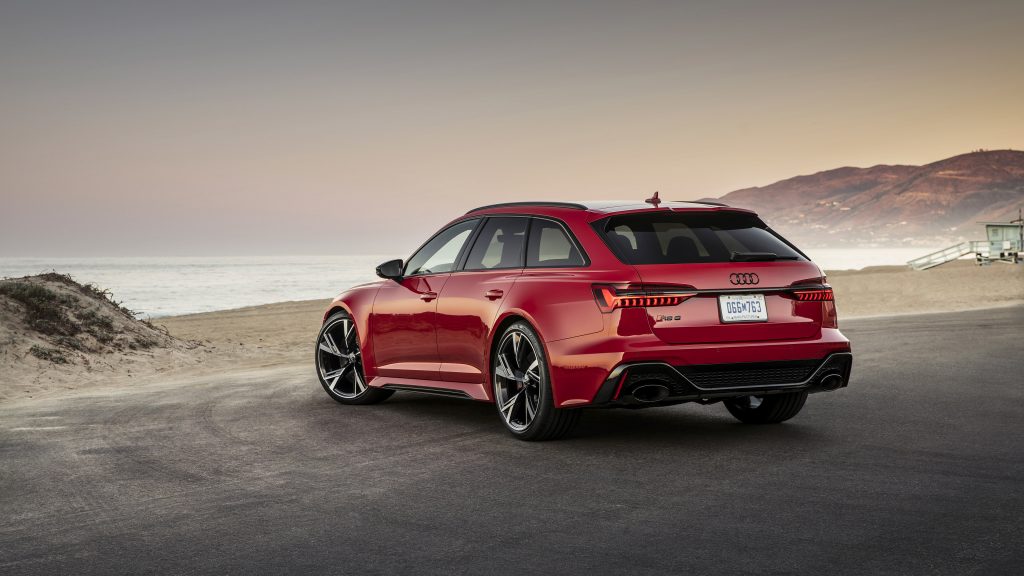 2020 Audi RS 6 Avant
Probably the hottest performance-oriented station wagon on the market right now, the 2020 Audi RS 6 Avant sheds the conservative styling of the car it is based on, but keeps in line with the high-performance estate concept.
Derived from the already-excellent Audi A6 sedan, this souped-up station wagon adds RS-specific bodywork and exclusive go-fast goodies. The Audi RS 6 Avant is a powerful car with a mild-hybrid powertrain – a 48-volt hybrid system performs tasks such as restarting the engine and helps to manage electrical power.
At the heart of the car is the twin-turbocharged 4.0-liter V8 engine that puts out a whopping 591 hp and 590 lb-ft of torque. The results are impressive, too – the car can sprint from 0-62 mph in just 3.6 seconds, on its way to a top speed of 155 mph. This is the first RS wagon to come to America, and Audi wants to make it count.
The Audi RS 6 Avant uses a 40:60 front-to-rear torque split for its all-wheel drive system, and can also distribute power side-to-side as needed.