Top 10 Supercars Of 2018 – The Coolest, Best & Most Exciting Cars In The World This Year
The supercar market seems to be getting better every year and this year was no exception. 2018 was truly an amazing year in the world of supercars. The sheer number of supercars at the top end of the market is just astounding. While we see no hypercars on the best supercars 2018 list we do have a number of cars that could probably keep up.
New models for 2018 include the "name says it all" Ferrari 812 Superfast, the latest in a long line for front-engined GTs from Ferrari. The Ferrari Monza (two models known as the SP1 and SP2) were also announced as totally new models for 2018, two new custom Ferraris for the discernable owner. Still on Ferrari, we saw the latest iteration of brilliant V8 special series cars in the launch of the 488 Pista, a track-focused and extreme version of the already-awesome 488 GTB. Our favorite track-focused supercar for this year wasn't the Pista either, that award goes to the McLaren 600LT which we think is the best McLaren in recent memory and that says a lot.
Other totally new models for 2018 include the Aston Martin Vantage, a thorough and well executed update for Aston's best seller ever car. Aston also announced the absolutely stunning DBS Superleggera which is the marque's V12 flagship grand tourer based on the outgoing DB11 V12.
On the "tweaking" front, we had several brands update and alter current models to create better versions for buyers. The Mercedes AMG GT-R and BMW M3 CS as well as the Corvette ZR1 are all easily the best versions of their base cars and shows that manufacturers continue to have success by working on existing models. There are many more cars so we will cut it off right here to let you get to the meat of the list.
Once again the ongoing joke continues this year with out top 10 supercar list actually including 26 cars. Enjoy our best supercars of 2018 list and we will see you again next year.
Related: Don't forget to check out all our best supercar lists for more insanity.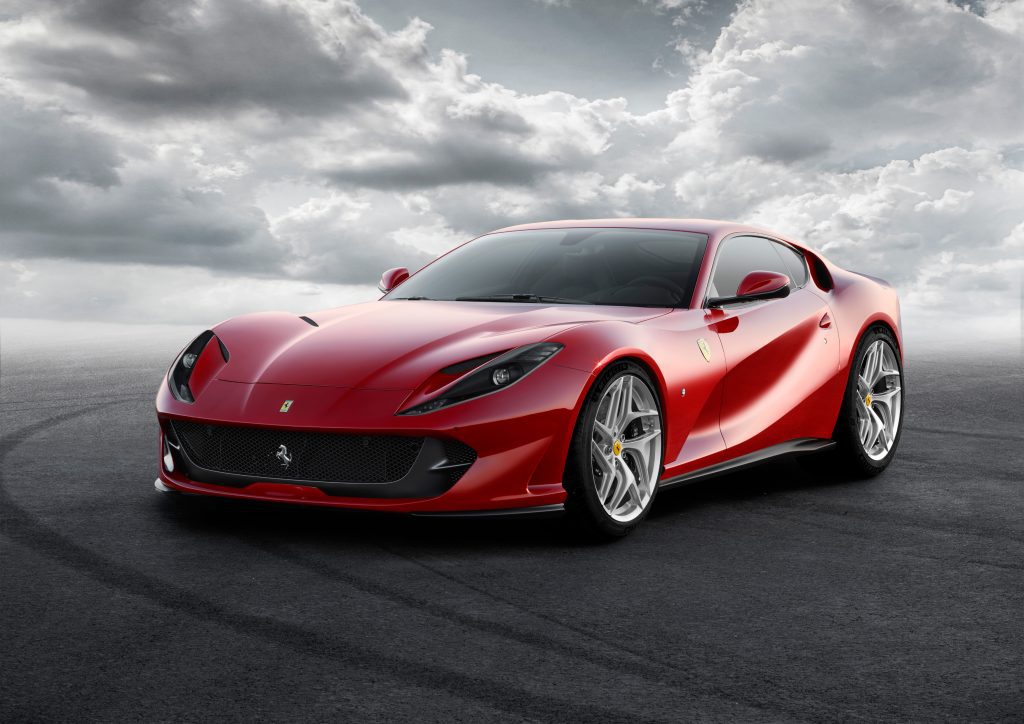 The name says it all
The 812 Superfast was officially unveiled here at the 2017 Geneva Motor Show but for some reason we missed it in last year's list so we are adding it here. The Ferrari 812 Superfast is the successor to the Ferrari F12 and is now the company's fastest front-engined, V12 powered GT Car. The Superfast carries a new 6.5-litre V12 engine that delivers an astounding 789 hp at 8,500 rpm and a maximum torque of 718 Nm at 7,000 rpm. The V12 engine is still located at the mid-front making the car even more unique in the already crowded market and sets it apart from other luxury GT cars. The car can reach speeds of 340 km/h and can go 0-100 km/h in just 2.9 seconds. Learn more…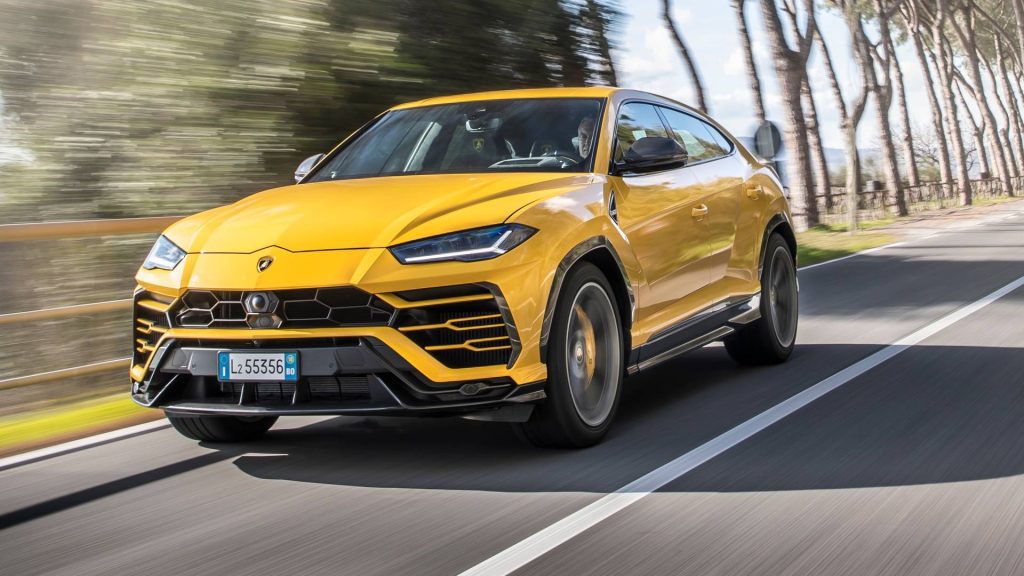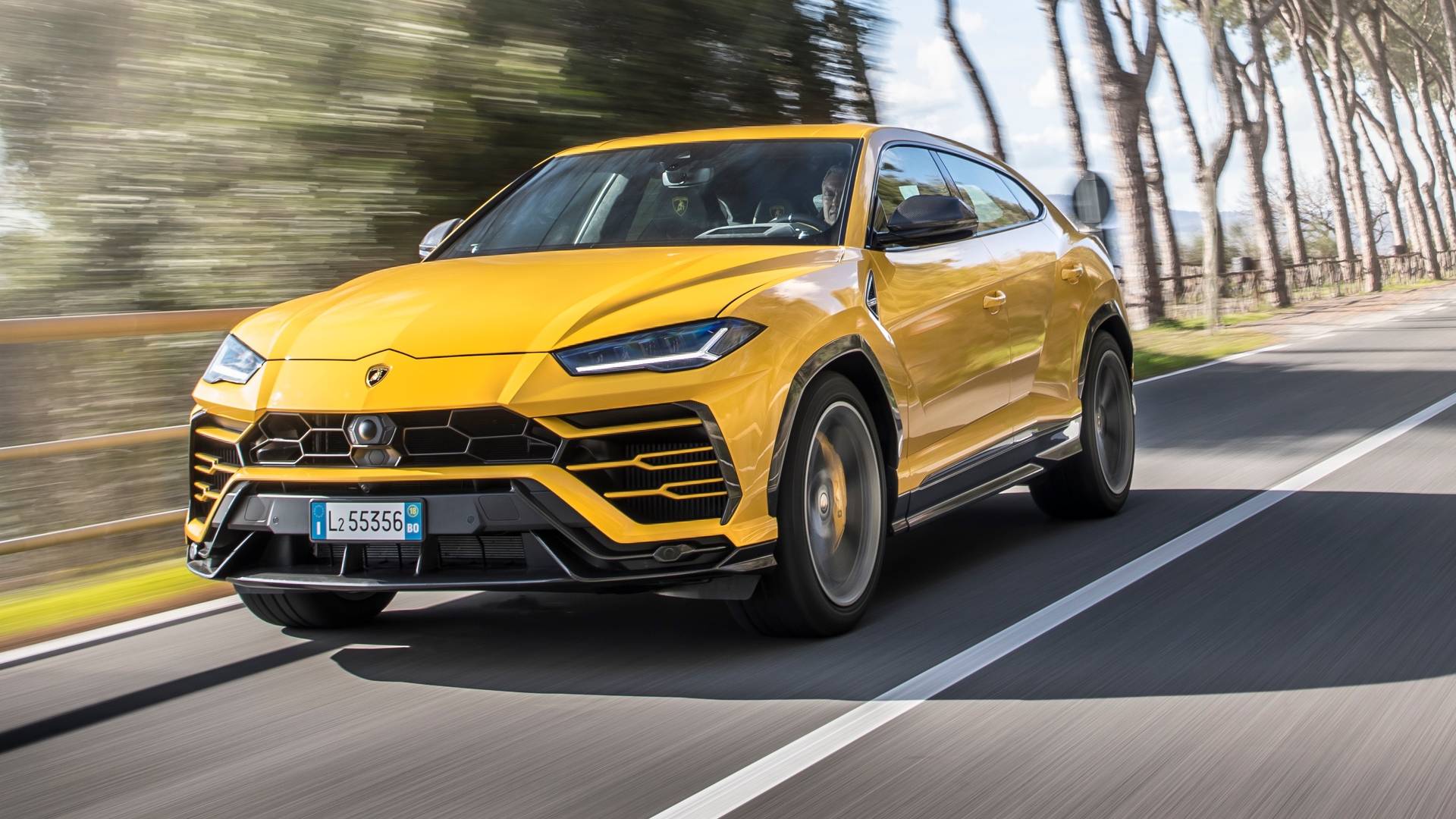 Now that's a performance SUV
The first *modern* Lamborghini SUV and one hell of an SUV. The Urus looks aggressive and has the right level of Lambo styling without going overboard. The Urus is power by a 4.0 liter twin-turbo V8 that is good for 641 horsepower and 627 lb/ft of torque. Performance is astonishing for a big SUV, with 0-60 mph over in 3.2 seconds and a top speed of 190 mph. The Urus drives better than any other SUV and is definitely the performance pick in that segment. On the inside the Urus has decent luggage space and more electronics and infotainment equipment. Learn more…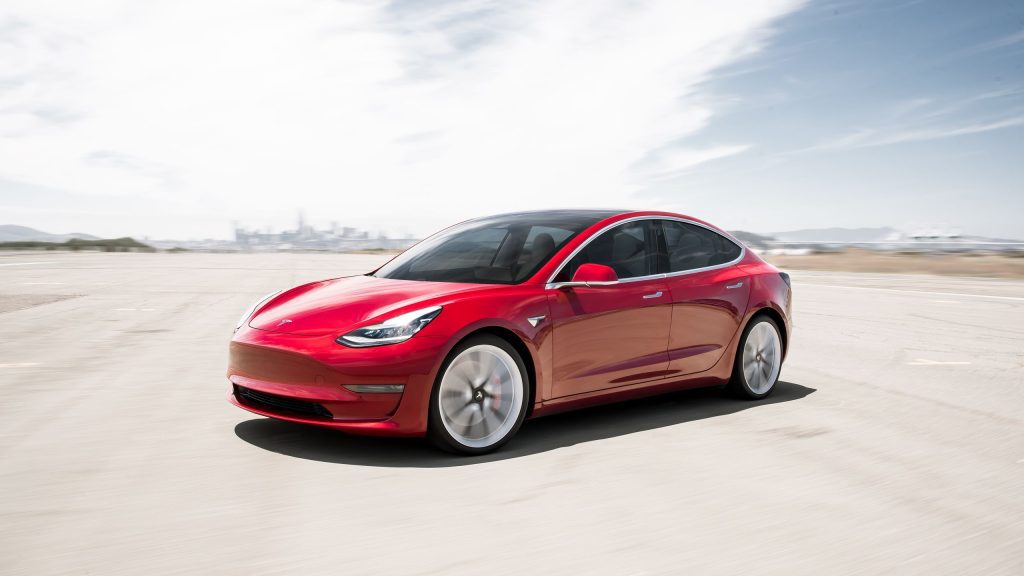 One of the most exciting cars on sale today
There seems to be a bit of bias in the auto press when it comes to Tesla. For whatever reason, media pundits can't bring themselves to admit that Elon Musk might be onto something with his electric cars. But the Model 3 is a lot more that just a new, cheaper sedan for Tesla. It's probably the most important car in the history of the world, both for general car users as well as car enthusiasts. The reasons for this are many. But let's just take acceleration for instance. For decades, the average working man has dreamed of owning a car that's able to rocket him from 0 to 60 mph in under 5 seconds. If you wanted a car with that kind of performance, you either had to go with something outrageous, like a Nissan GTR or you had to remortgage your house. It simply wasn't an option for the vast majority of people using petrol technology. It deserves its place on our list of our most exciting cars of 2018. Learn more…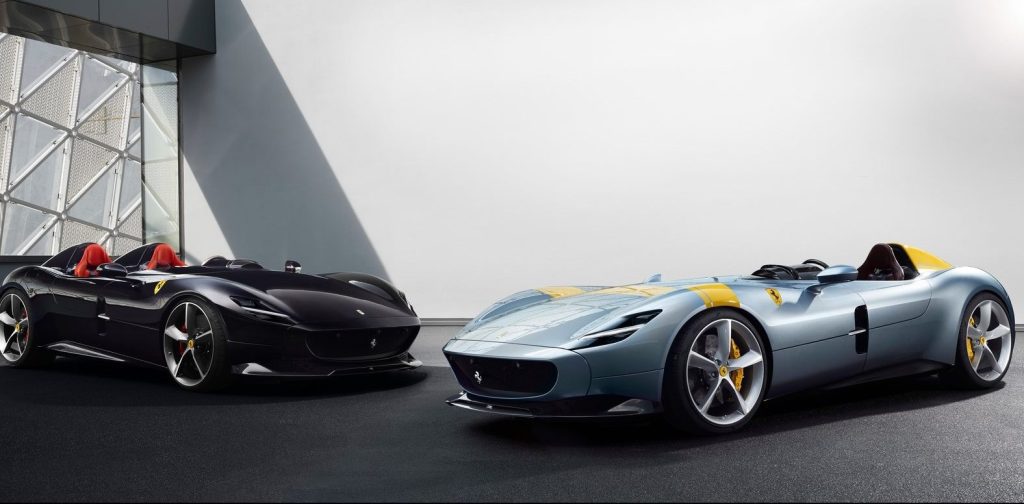 50s racer design meets current tech
These limited-edition special-series Ferraris are the first in a new category that Ferrari calls 'Icona', essentially custom cars made for collectors. The company has experience with building special edition and one off Ferraris for collectors so this seems like a natural extension. The Icona cars will essentially be cars that look like classic yesteryear racers, underpinned with the latest chassis, electronics and engines. Think of classic Ferraris of the 1950s coupled with the most advanced sports car technology available today and you pretty much nailed it. The first iteration of the program is the Ferrari Monza SP1 and SP2. Reminiscent of racing barchettas of that late 1940s and early 1950s, both cars look amazing. The Ferrari Monza SP1 is a single-seat sports car with no windscreen while the Ferrari Monza SP2 is a more classic two-seater. Learn more…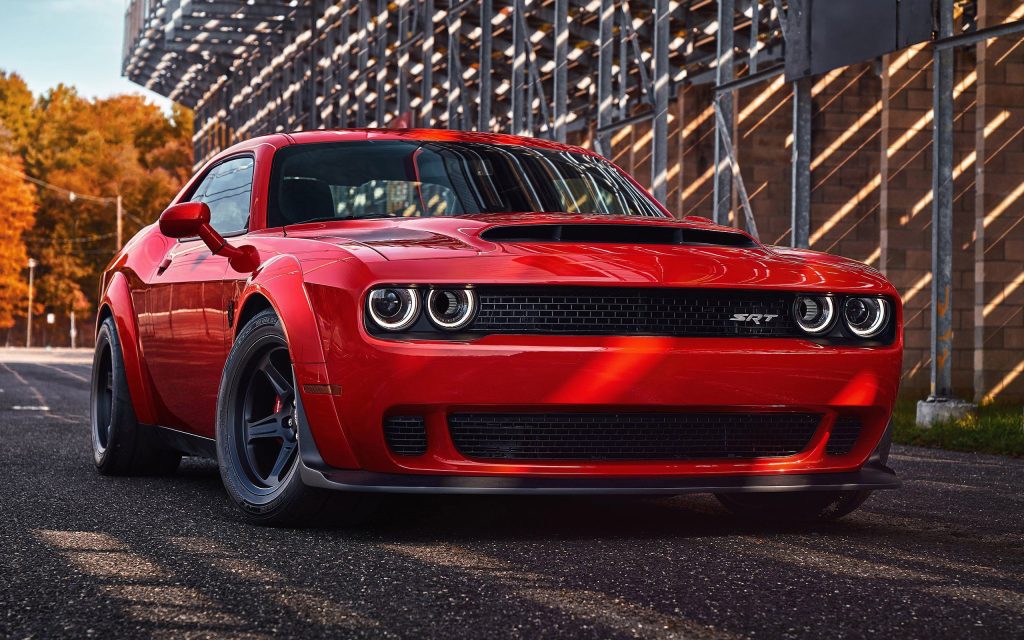 840 bhp rear wheel drive muscle car
Dodge Demon wheelies to number five on this list for various reasons. Unlike Tesla, the Demon has proved its numbers for being the fastest accelerating car in the world. It is also the first street legal car which is made for drag racing purposes. Along with having the widest front tires ever on a production car, it is also the first car to come with drag radials straight from the factory. Dodge will also provide a separate kit which includes two smaller wheels; which when slapped on the car, they will pop up during launch control. In case you don't like a passenger in your car, Dodge will remove all the seats except the drivers, because weight reduction.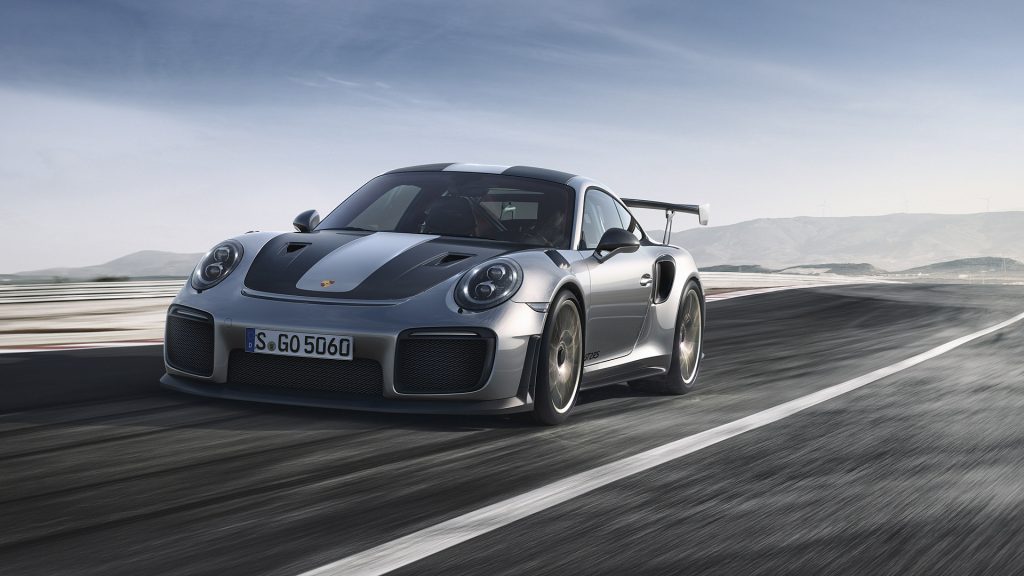 An absolute animal
With a Nurburgring time of 6 minutes 47.3 seconds, it completed the 'ring 5 seconds faster than the Lamborghini Huracán Performante and 10 seconds faster than Porsche's own million dollar 918 Spyder. Suffice to say, the 911 GT2 RS now sits on the throne – equipped with its 3.8L flat-six twin-turbocharged 700 horsepower engine – with an unquestionable legitimacy to its claim. It didn't get to the top with brute force alone – the GT2 RS is built to be as dexterous as it is powerful. Extensive work was done on the chassis to ensure that the agility and precision of the car were not overwhelmed by its own muscle, but rather, complemented by it. Learn more…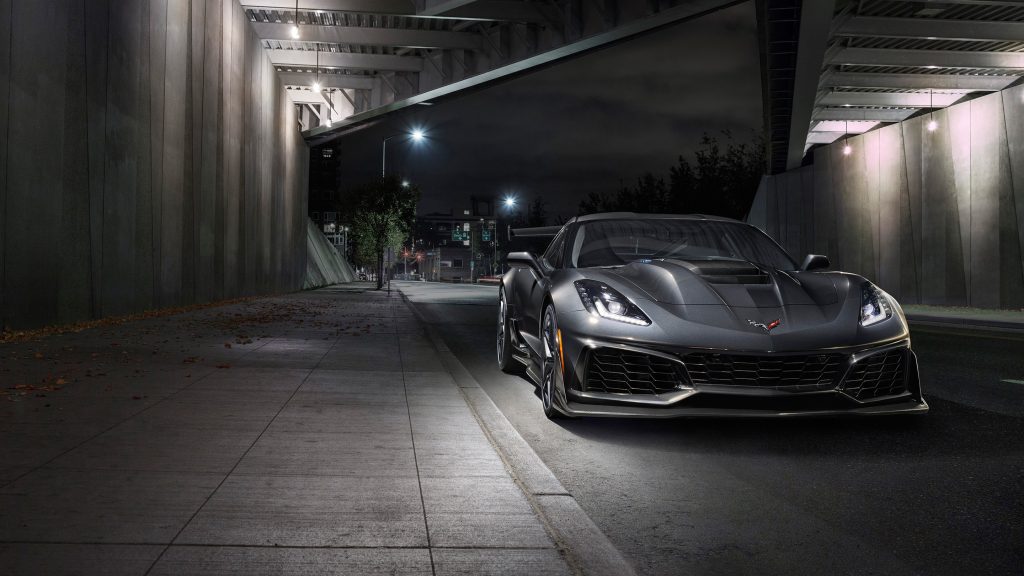 Chevrolet Corvette ZR1
The ultimate celebration of the C7
Chevrolet's 2019 Corvette ZR1 might not be available just yet, but with a 'Spring 2018' release date, it's only a matter of time. With an exterior that commands the utmost respect and adoration and an interior that is truly driver-friendly and spacious for passengers, this model certainly doesn't skimp on style despite its focus on performance. This is easily the most powerful car that Chevrolet has ever made with a 6.2 L supercharged V8 engine, and its power certainly doesn't mean a lack of agility.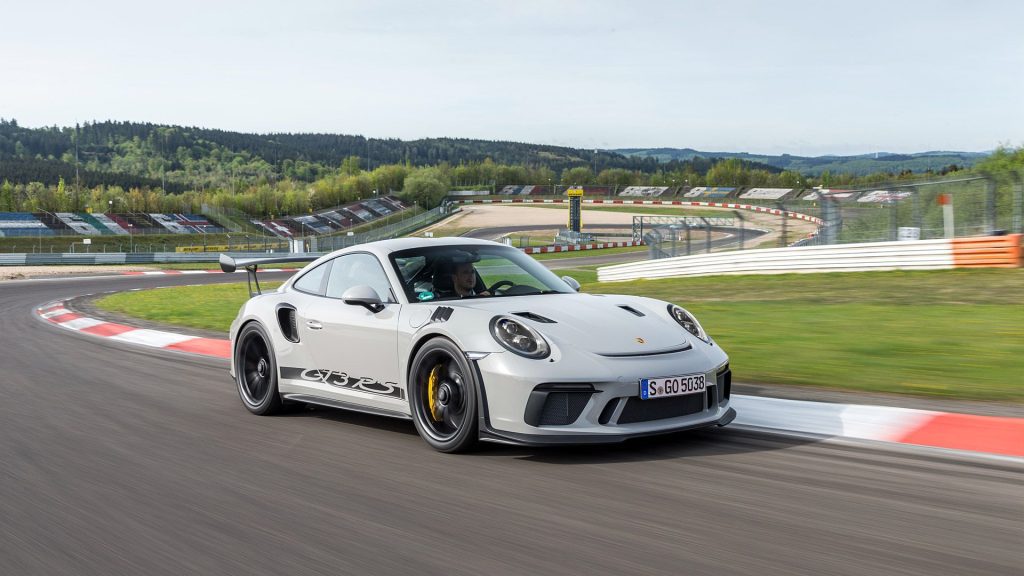 Porsche's most perfect car
When automotive enthusiasts are asked to describe the pinnacle of the Porsche 911, the GT3 RS overwhelmingly dominates the conversation. In terms of outright performance metrics, it slots in below the new GT2 RS in the pecking order. While it may not be Stuttgart's king of lap times (most notably at Nürburgring Nordschleife), the GT3 RS is still the people's champion. Like its stablemate, the GT3 RS is a rear-engine, rear-wheel drive iteration of the 911; but it is the soul of the GT3 RS – its 4.0L naturally aspirated engine – that is so enthralling and able to cajole even the most cut-and-dried enthusiasts. Learn more…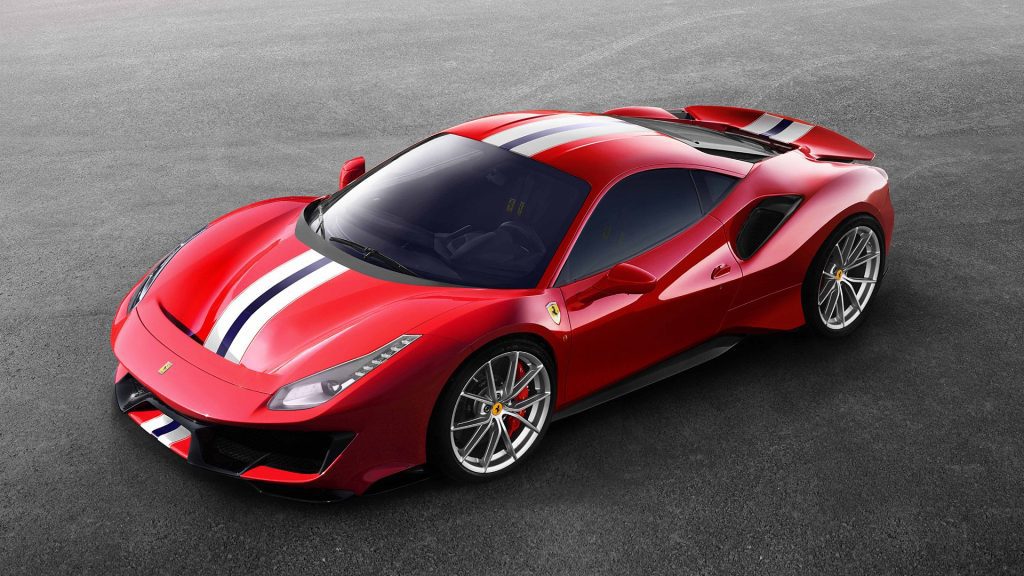 Another future classic from Ferrari
Ferrari first unveiled its new track-focused 488 variant at the Geneva Motor Show in March 2018. Given the moniker "Pista" – which translated from Italian, means "track" – the latest iteration of Ferrari's mid-engined V8 is faster than ever before and pays homage to the manufacturer's remarkable motorsports heritage. The new 710-horsepower 488 Pista is the current successor to Ferrari's famed v8-engined special series, which boasts the 360 Challenge Stradale, 430 Scuderia and 458 Speciale in its lineage. While Ferrari is now taking orders for the Pista, an official release date and U.S. pricing have yet to be confirmed. Learn more…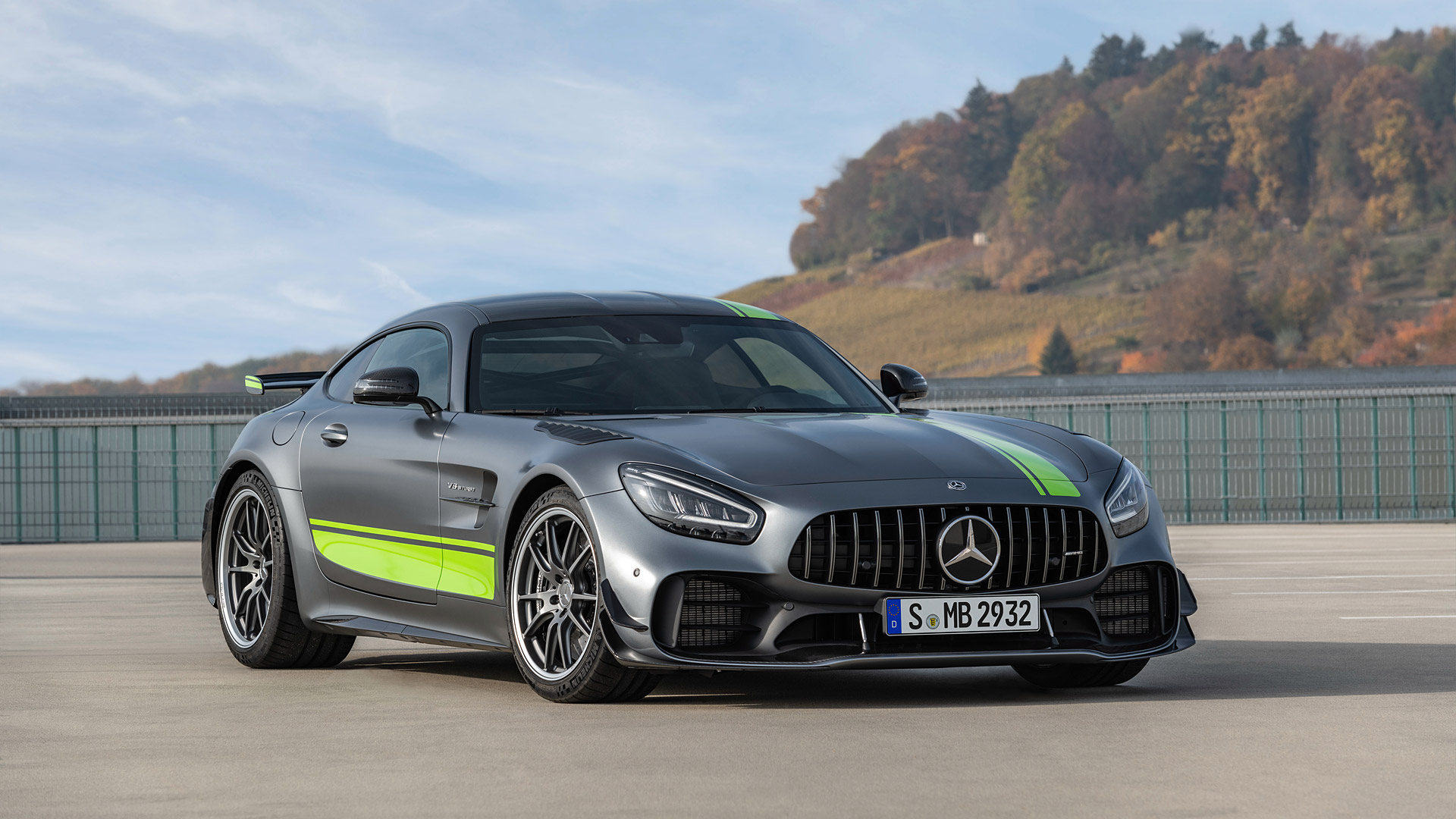 The AMG for us
The Mercedes widens their range with the AMG GT-R using a 4.0-liter twin-turbo V-8 engine giving 585 horsepower. It offers supercar performance but well packaged with Mercedes' standard luxury to ensure total comfort. Even though AMG GT has been on the market for a couple of years, 2017 saw the introduction of its final performance version called simply "R". It features the same technical layout as the regular GT, but the 4.0-liter twin turbo V8 has been upgraded to 577 hp and all performance figures are now improved. This means that AMG GT-R can sprint from 0 to 60 mph in 3.6 seconds and can top 320 km/h (196 mph) easily. Learn more…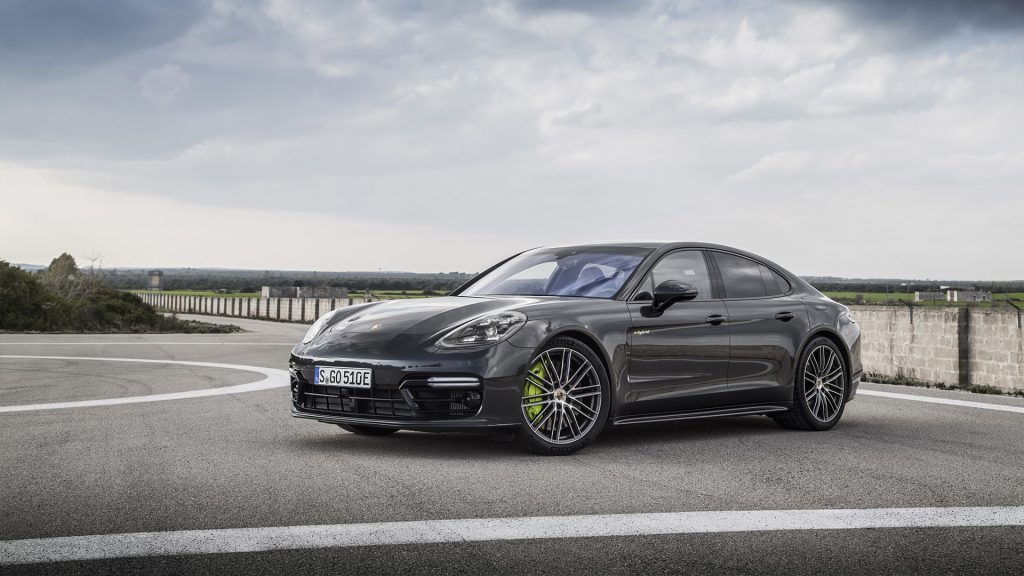 Porsche Panamera Turbo S e-hybrid
680 hp family hauler
Ranked as the world's most powerful luxury sedan, it gets 680 total horsepower more than the 911 GT3 with a high voltage that can run it for 30 miles on electric power alone. It can hit 60 mph in 3.2 seconds with a top speed of 192 mph. The Turbo S E-Hybrid Executive is not cheap at $198,100 price tag, but it is easily the best way to transport the family around (really quickly).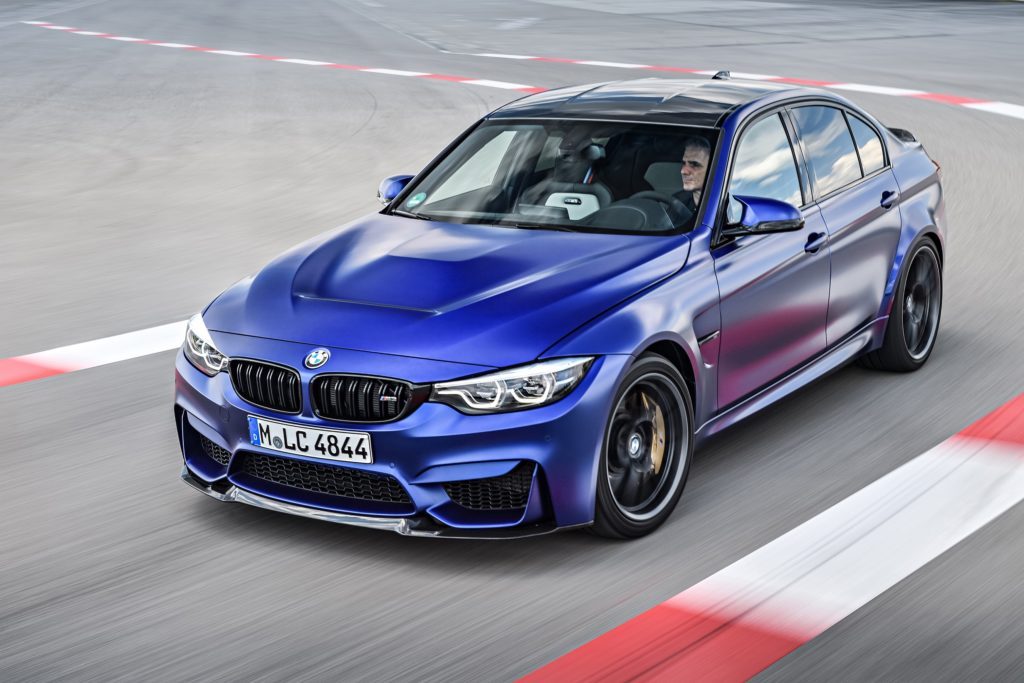 BMW M3 CS
The best M3…finally
BMW saved the current M3 with the release of the M3 CS. We have driven several of the current generation M3s and frankly they just aren't that good. The BMW M3 CS is different, it fixes all the issues we had with the base M3 and is just an awesome car. It's a twin-turbo inline-six-cylinder engine car producing 460 horsepower and can rise up to 62 mph under 3.9 seconds with top speed of 174 mph. The M3 CS marks a significant step up from the base M3 and even from the Competition model and is better in every way. The horsepower increase over the M3 Competition is modest but it just puts it all together in a way that transforms the driving experience. Cracking car.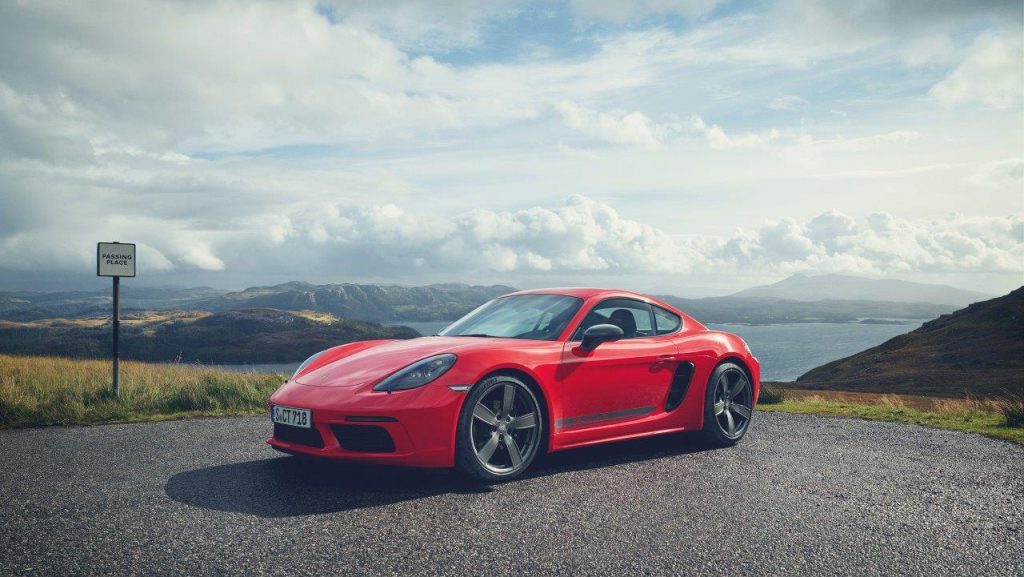 Spartan, completely driver-focused sports car
We admit we were struggling to choose between the Cayman GTS and the Cayman T for this list. With the introduction of the 2019 718 Cayman T and Boxster T, it is clear that Porsche has taken a page out of the 911 playbook – and to great effect. In the end for us there is just something special about a spartan, stripped down version of the base-model Cayman, sparingly equipped with only the equipment necessary to create a completely driver-focused car. Both the Cayman T and Boxster T will be equipped with the base-model 718's mid-mounted 2.0L flat-four turbocharged engine, which produces 300-horsepower and 280 lb-ft of torque. The 718 T will come standard with a 6-speed manual gearbox, and buyers will also have the option of outfitting the car with a PDK transmission. Respectively, the car will sprint from 0-60 mph in 4.9 seconds in the manual and 4.5 seconds in the PDK version's Sport Plus mode, while top speed is 170 mph. Learn more…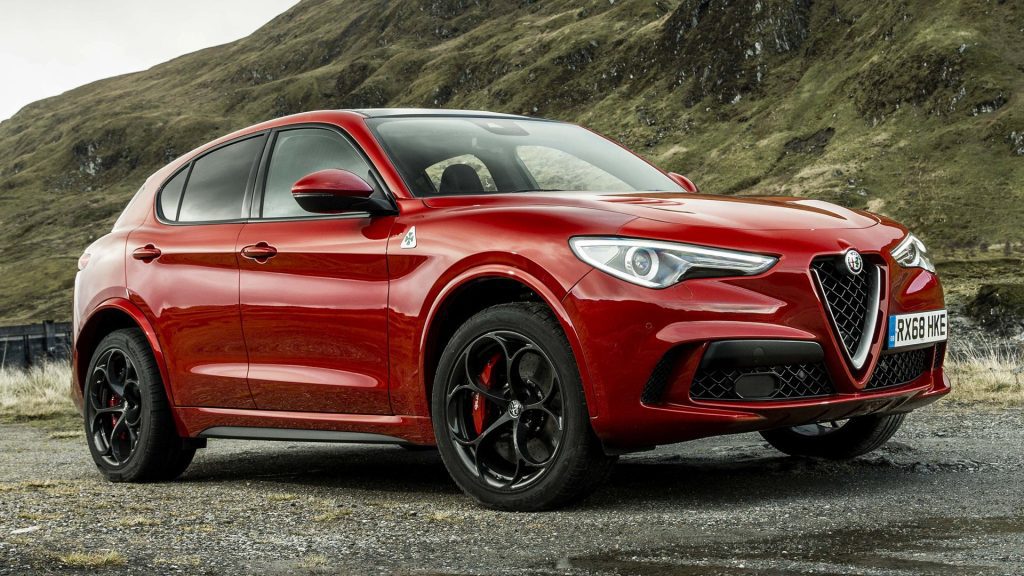 Alfa Romeo Stelvio Quadrifoglio
Epic sports car in an SUV body
Every year we pick one SUV that is performance focused enough that it makes our best cars of the year list. This year we chose two SUVs because the Alfa Romeo Stelvio Quadrifoglio is so good that it deserves a spot here. It has the same twin-turbocharged 2.9-liter V-6 from the sedan, developing 505 horsepower and 443 lb-ft of torque. 0 to 60 mph is over in just 3.4 seconds and that is not even the most impressive part of the QV because it handles like a real sports car and is dynamically the best SUV on the market today. An absolute blast to drive.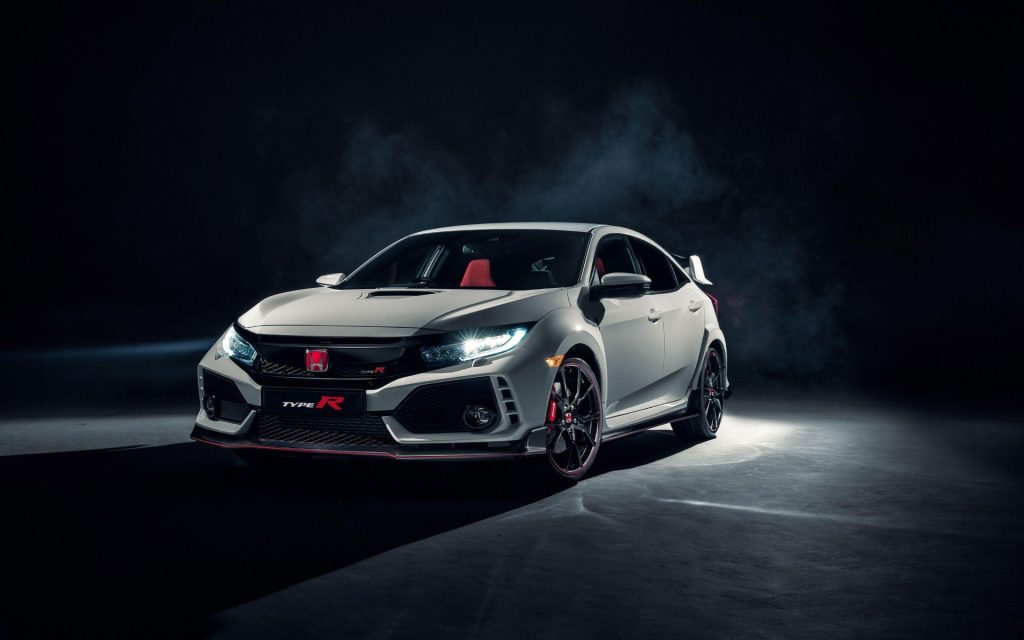 Honda Civic Type R
Sublime chassis tuning, nearly perfect powertrain
It is very rare that a hot hatch makes our list of best cars of the year, but the current Honda Civic Type R is just that good. Sure, it isn't the best looking car on the planet, but it an astonishing achievement from Honda. I have read at least ten comparison tests that featured the Type R and it won every single one. It is by far and away the best hot hatch around and I'd go as far as saying it may be the best ever. The powertrain is a near-perfect six-speed manual gearbox combined with with a 306-hp turbocharged four-cylinder.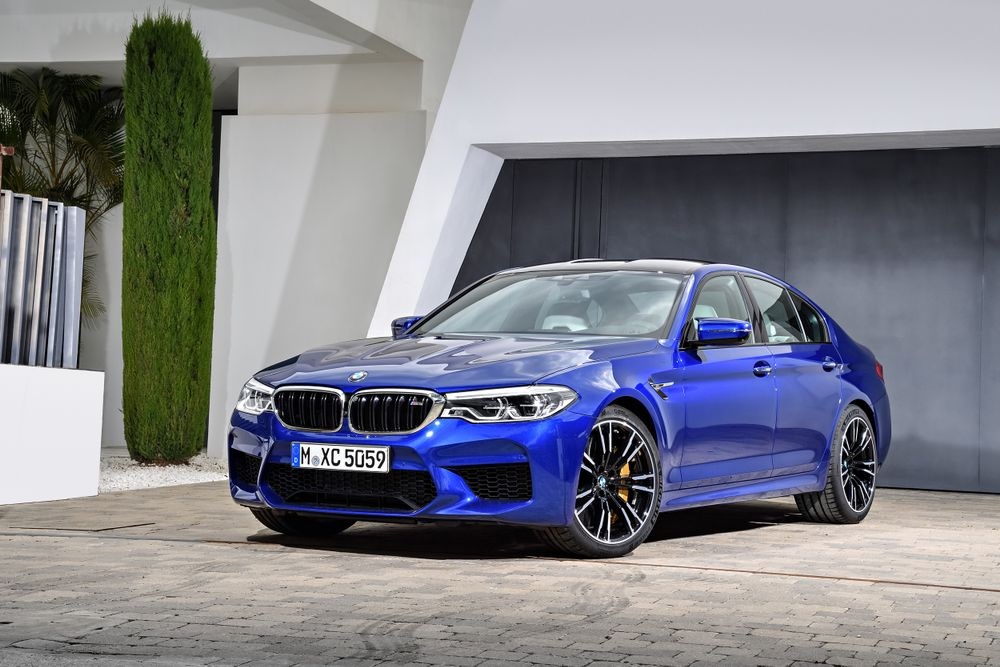 The newest and fastest M5 to date
BMW has officially unveiled the newest and fastest M5 to date in 2017 but somehow we missed it on last year's list which is why it makes our 2018 list. With an advanced technology on-board and the impeccable 5 Series as its base, the new flagship super-saloon can definitely send shivers to your spine with its speed thanks to its twin-turbo 4.4-liter V8 engine that pumps out a frightening 600 horsepower and 553 lb-ft of torque. All this power goes to an eight-speed M Steptronic automatic transmission which propels the car to a maximum speed of 155 mph and can even go to 189 mph if the M Driver's Package is installed. Acceleration is also something the 2018 BMW M5 is good at, as it boasts a 3.4 seconds time going 0-62 mph. Learn more…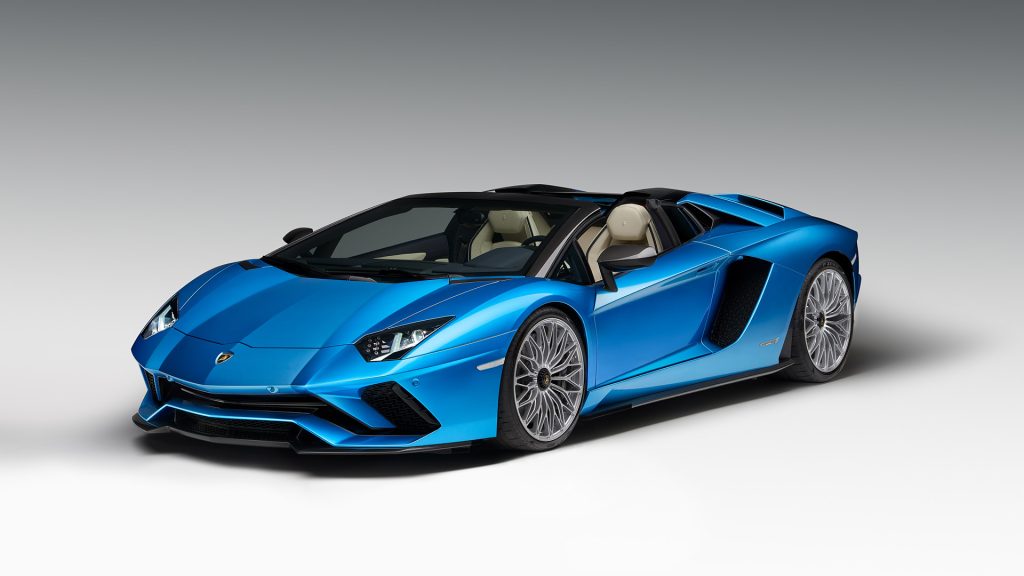 Improved all around
It is hard to objectively justify the $467k price of the Aventador S Roadster. The infotainment system feels like it is a decade old, the gearbox is clunky and horrible and the ergonomics make it impossible to drive. And yet, this isn't a car to be objective about. This is a fire breathing roadster supercar with 730hp from a naturally aspirated V12 that has tons of drama and excitement about it whether it is parked or doing 200+mph. Top down doing 200 mph never sounded like more fun than in an Aventador S Roadster. Learn more…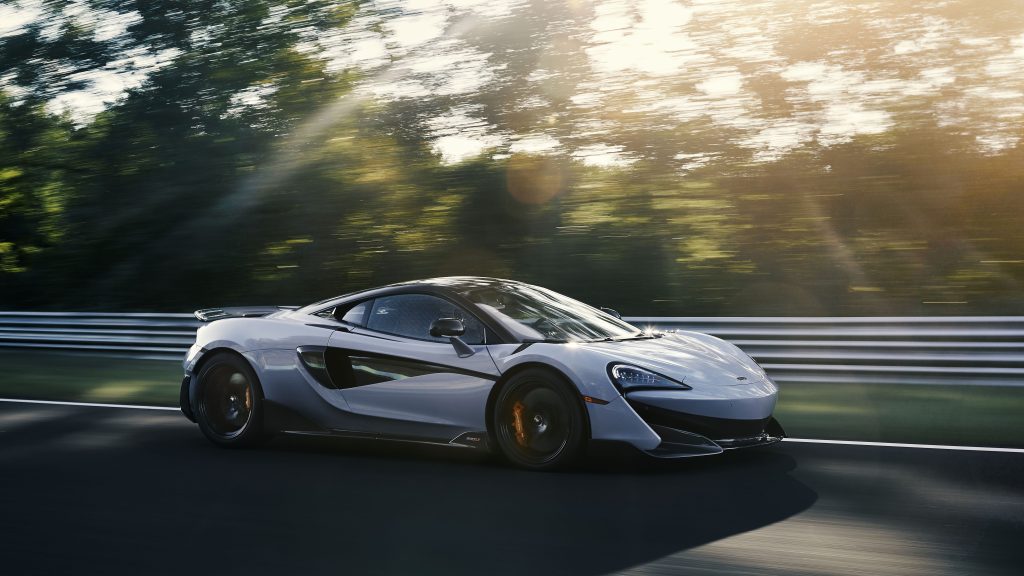 Track day special McLaren. They nailed it
The limited-edition 600LT is the ultimate version of McLaren's 570S/GT range (think of it like the 458 Speciale as to the 458). It uses a variation of 570S' McLaren's twin-turbo 3.8-liter V8, in this guise making 592 horsepower and 457 lb-ft of torque. It has a dual-clutch automatic transmission and is rear wheel drive. The handling is perfectly balanced and reassures you with its predictable nature with the ride a little firm due to its track nature approach. Standard carbon-ceramic brake discs, extensive carbon fiber and that massive wing let you know this is a limited edition car designed for the track. Capable of eye-watering performance it is deserving of the LT name. Learn more…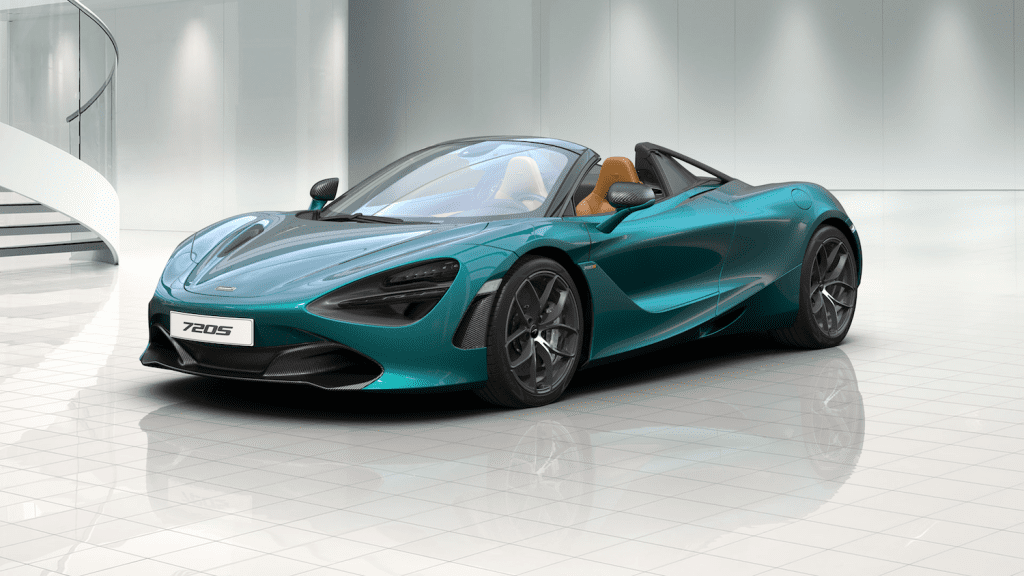 Convertible Perfection from McLaren
The latest iteration of the current 720S – monikered "Spider" is a convertible variant of the 720S which comes with a folding hard top. The Spider retains the same DNA as the Coupe, utilizing a modified version of its carbon fibre tub chassis to accommodate the folding roof and its mechanism. Thanks to its brilliant aerodynamic design, the Spider still achieves a remarkable top speed of 202 mph with the top folded. McLaren does a lot things better than anyone else, and throwing out convertible variants as good as coupe counterparts is no exception. Learn more…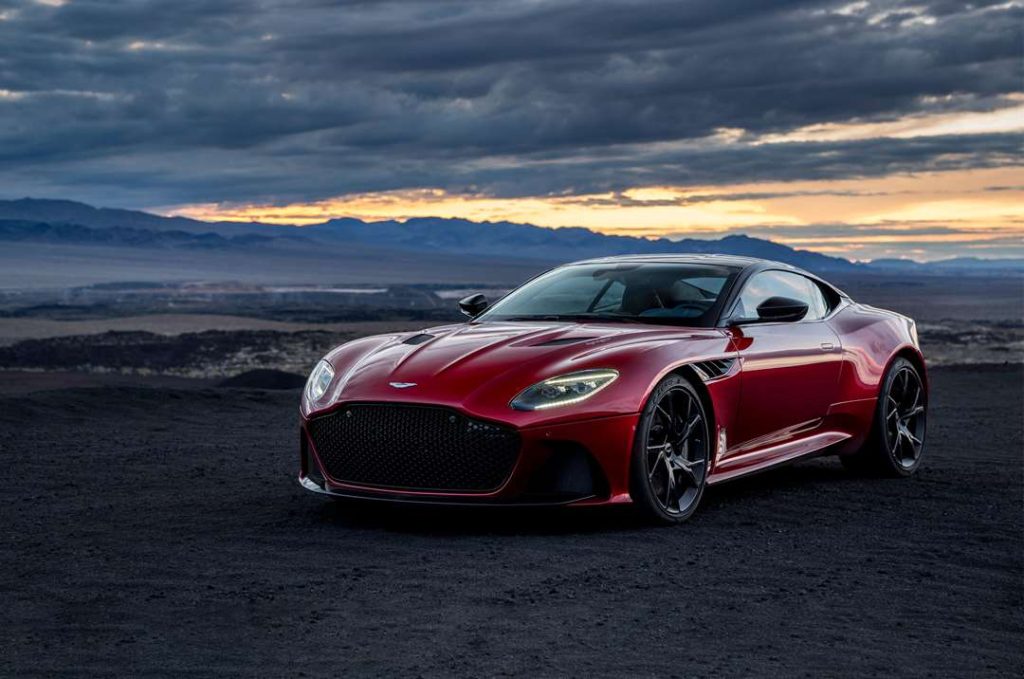 The most beautiful car in the last decade
In June 2018, Aston Martin unveiled the DBS Superleggera (Italian for Superlight) — the marque's V12 flagship grand tourer based on the outgoing DB11 V12 but featuring modifications that sets it apart from the DB11 lineage. The DBS Superleggera combines the best of the modern Aston Martins with a historic name presented in a stunning package. While the DBS shares a design with the all-aluminum DB11, carbon fiber adorns much of the body. Lucky buyers can choose from the coupe or the Volante convertible, which offers the same top speed but looks the business with its soft top folded. Learn more…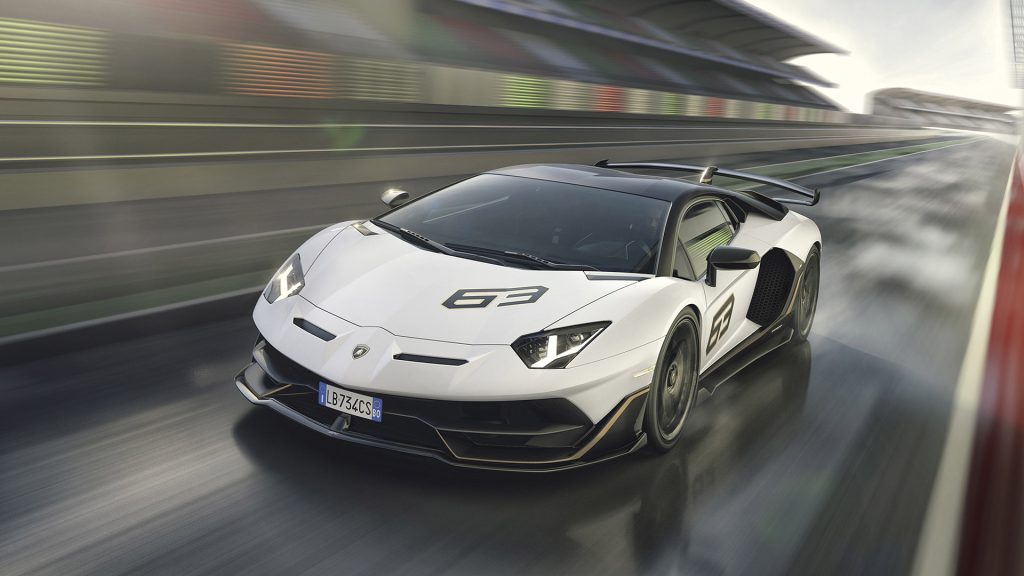 The Aventador turned up to 11
The Aventador SVJ is the wildest Lamborghini we have seen in years. It set a new Nürburgring Nordschleife record for production cars, running an incredible 6:44.97 lap time. Its 6.5-liter V12 produces 760 horsepower and 531 lb-ft of torque. A host of upgrades over the base model including less weight to haul around transform the driving experience. One of the greatest road cars I've ever driven. There is also an Aventador SVJ Roadster version for those who like their open top cars a little extreme. Learn more…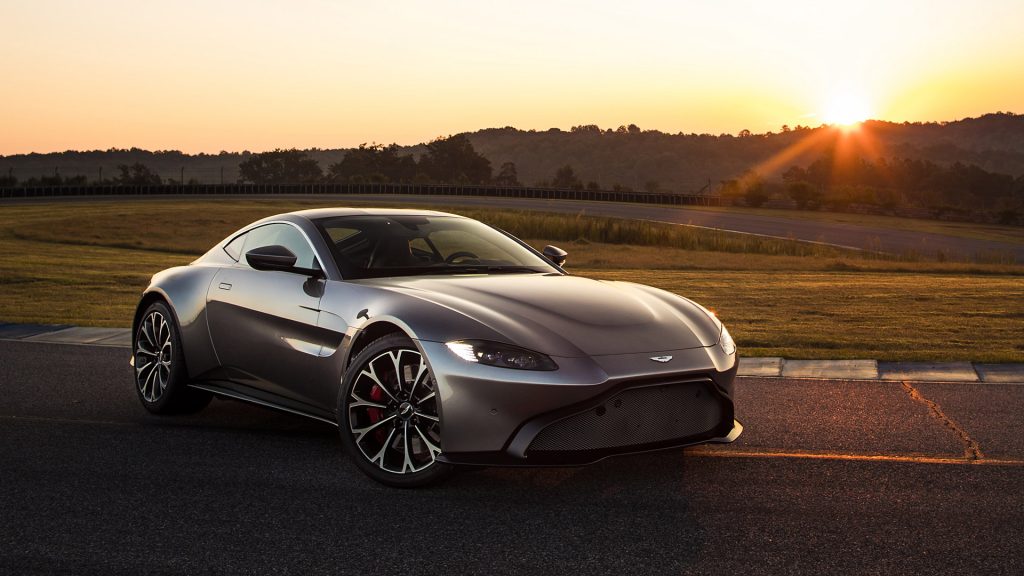 All new Vantage improved in every way
The Aston Martin Vantage was first introduced in 1977, but fell out of production in 1989. Later, in 2005, another model was introduced and took the automotive world by storm, but with the Vantage getting yet another revamp for 2018, can it truly live up to the hype? Visit the Aston Martin website and click through to the beautifully designed page for the New Vantage, and you'll be greeted by an image of a wolf – an appropriate image, in our opinion. This model comes with a high powered 4.0 liter twin-turbocharged V8 engine, giving the hefty roar that Aston Martin is so famous for. This agile, dynamic car is everything you need for race tracks and country roads alike, and with a stylish yet extremely functional and immersive interior, you won't find a more comfortable drive. Learn more…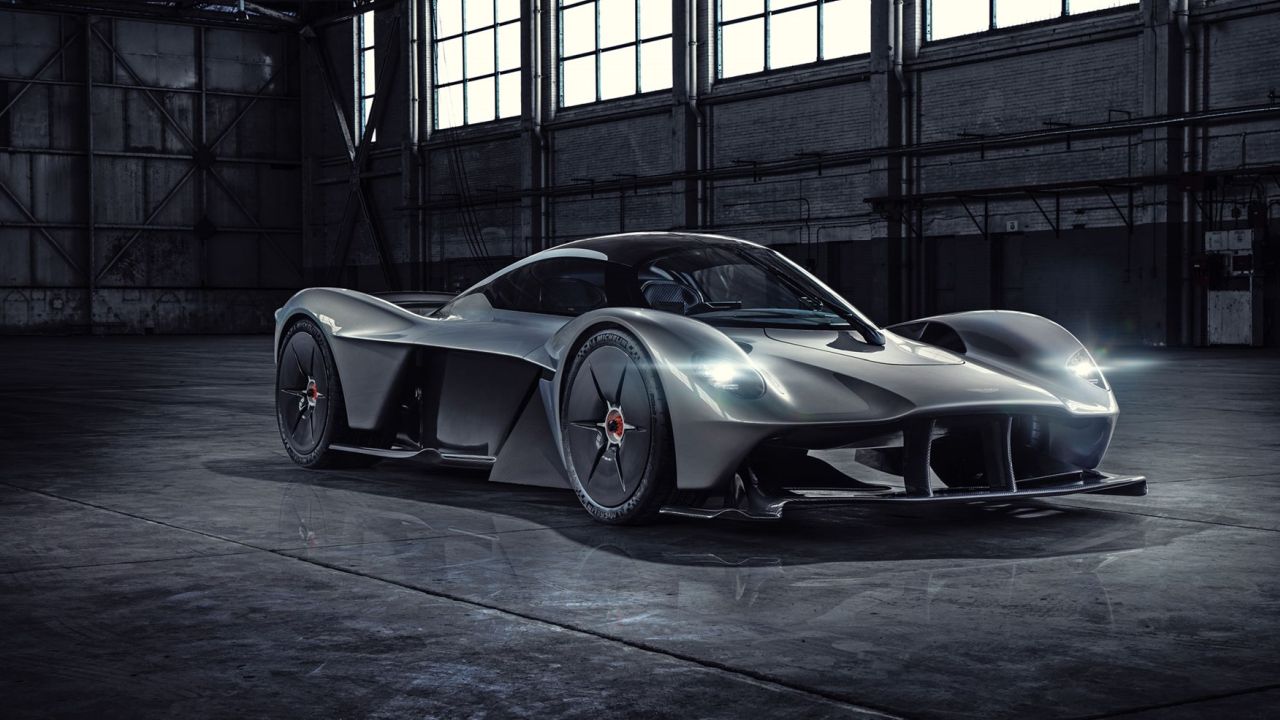 Basically an LMP1 lap time machine
This was an announcement that definitely got us excited in 2018. The most extreme car ever created when it is finished in 2020. It is basically an LMP1 lap time machine that works on the road too. With Red Bull Advanced Technologies begins the project and Cosworth developing the incredible V12 engine, Aston Martin has brought Rimac to supply the Valkyries high performance and lightweight hybrid battery system. Electric power will be vital to ensure drivability, but will also be called upon for a power boost, should 11,100 rpm and 6.5 liters be insufficient on their own. Learn more…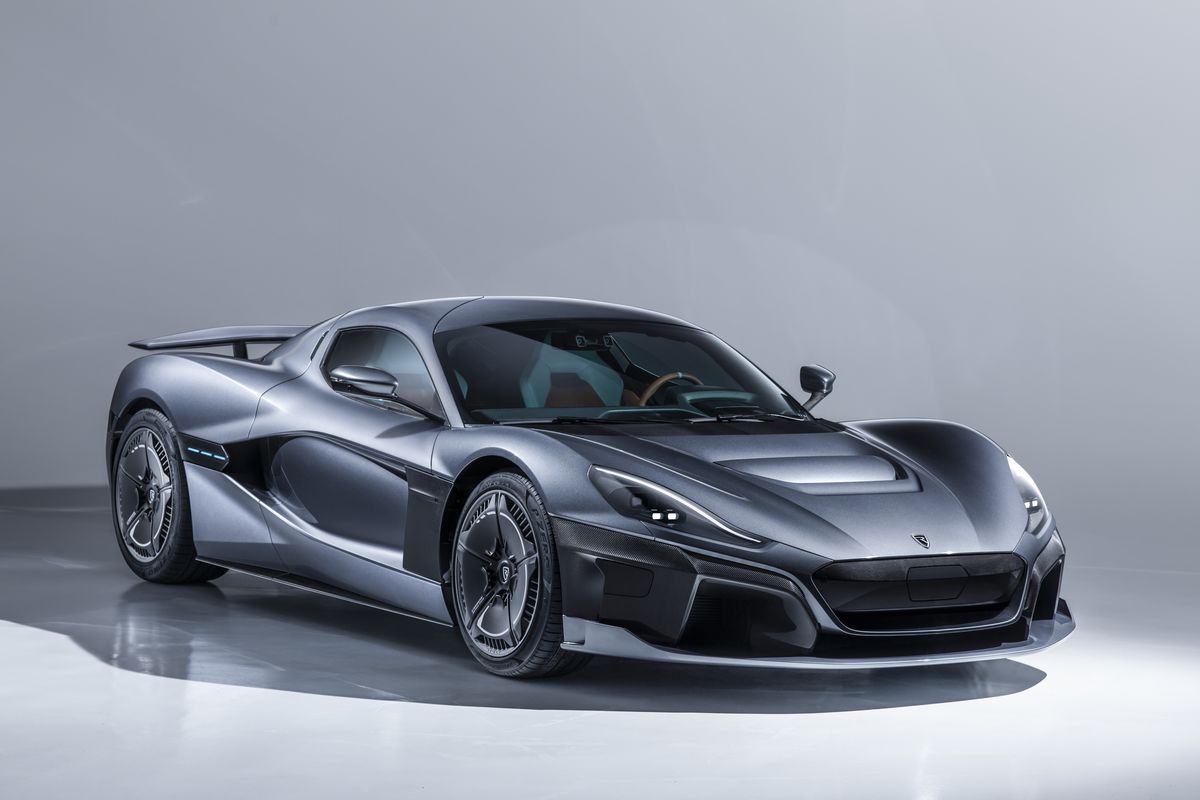 Rimac Concept Two
The most exciting electric car company around
It is an all-electric hypercar called the Concept Two that debuted in 2018 at the Geneva Motor Show. Rimac says it has 1,914-horsepower and a sprint from standstill to 60 mph in an absurd 1.85 seconds. That would make it the quickest accelerating car ever. Rimac says its 120 kWh battery enables over 400 miles of range too so this could be a very practical electric hypercar. Cool features include facial recognition technology that will both unlock and start the car. The company claims that it'll get to 100 mph in 4.3 seconds and run a quarter mile in 9.1 seconds. The C Two tops out at 258 mph. If this is the future of electric supercar performance then count me in.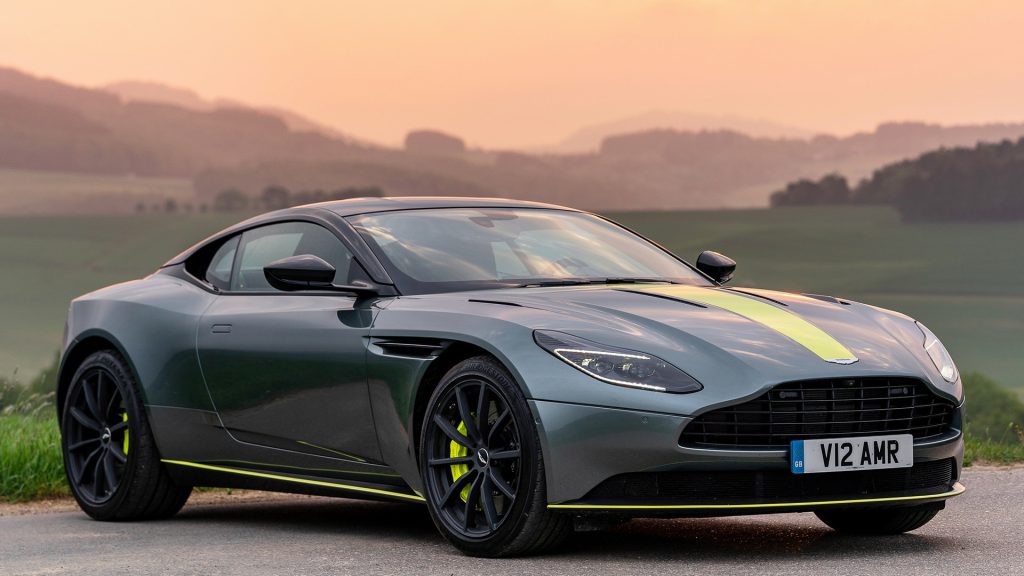 Aston Martin
DB11 AMR
More potent and performance-oriented
In May 2018, Aston Martin unveiled the DB11 AMR—the replacement for the outgoing DB11 V12 which is more potent and performance-oriented than its predecessor. The predecessor DB11 V12 had been in production for only 18 months and it is believed this move was substantially due to the new V8 DB11 performing better than expected, narrowing the performance gap with the V12.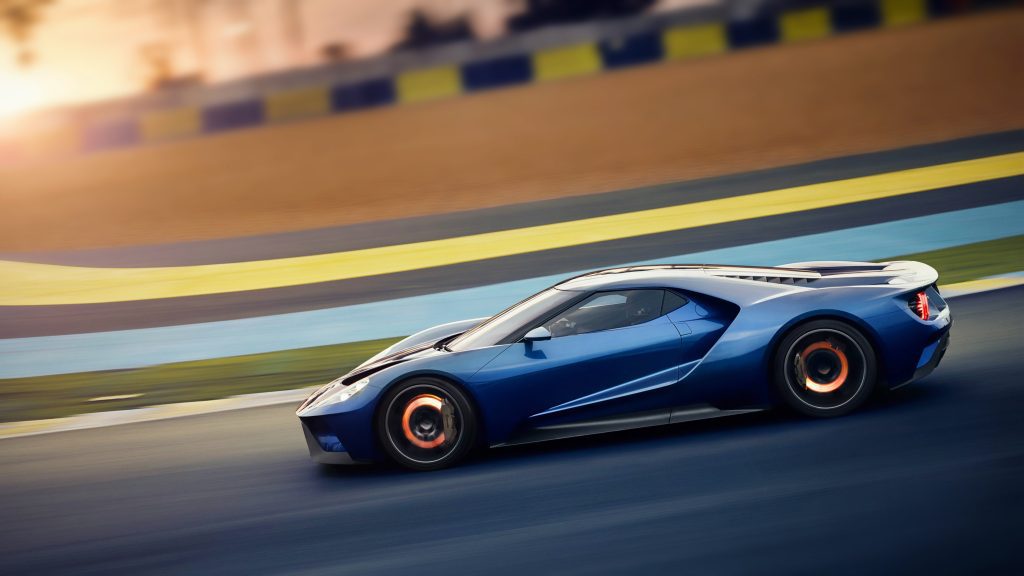 The myth and mystique of the Ford GT
It made our list in 2016 but this year we are revisiting it because we got to see it a little more and were still very impressed. Though it's size is foreboding, the GT has an unbelievably smooth-ride and is refined and easy-to-place on the road for a car of its ilk. And although it doesn't howl like an Italian V12, the car's 647bhp V6 can still hurl you down the road with undiluted motorsport venom. A very special car, this – the likes of which don't come along often. You have a twin-turbo Ecoboost V6 engine which stretches all the way to 600 bhp. The suspension is of racing-quality, and they've even thrown in some dihedral doors for those of you who like to make a big entrance. Learn more…