Cheapest New & Used Ferrari Models – The Absolute Bargains
It is as good as a guarantee, that owning any Ferrari model is on most car enthusiasts' bucket list. After-all, there is arguably nothing more iconic than that legendary prancing horse emblem on a Pininfarina-designed Italian stallion – preferably in red, if I might add. We did some research and decided to help those looking for a Ferrari bargain. Here is a list of the cheapest brand new Ferraris you can buy today, along with the most affordable models you are likely to come across while scouring the classifieds.
For a more in depth view of affordable used Ferraris please check out our Affordable & Reasonably Priced Ferraris For First Time Collectors.
Cheapest & Most Affordable New Ferraris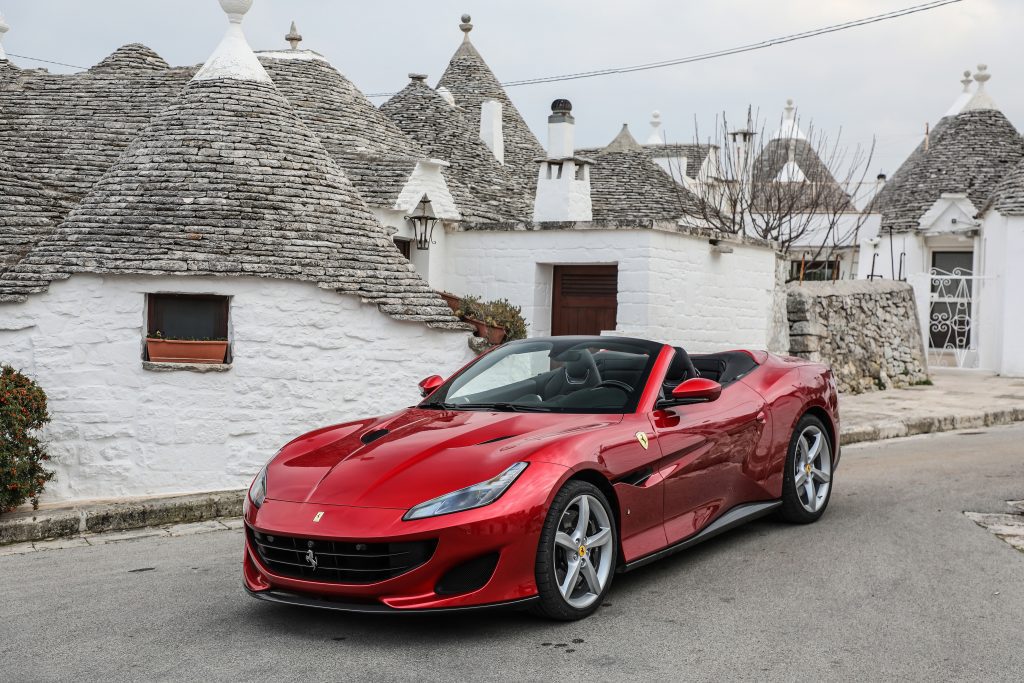 2020 Ferrari Portofino
Base price: US$215,000 / Engine: 3.9 liter twin turbo V8 / Power: 591 hp @ 7,500 rpm / Torque: 561 lb-ft @ 3,000 rpm / 0-60 mph: 3.5 sec / 0-124 mph: 8.7 sec / Top Speed: 199 mph
Worthy successor of the Ferrari California T, the Portofino is a retractable hardtop convertible. Its twin-turbo, 3.9L V8 develops almost 600 horsepower and 651 lb·ft of torque. The cabin has an enhanced level of luxury, such as 18-way power-adjustable seats and a usable 10.2-inch infotainment display. The perfect Ferrari open-air tourer.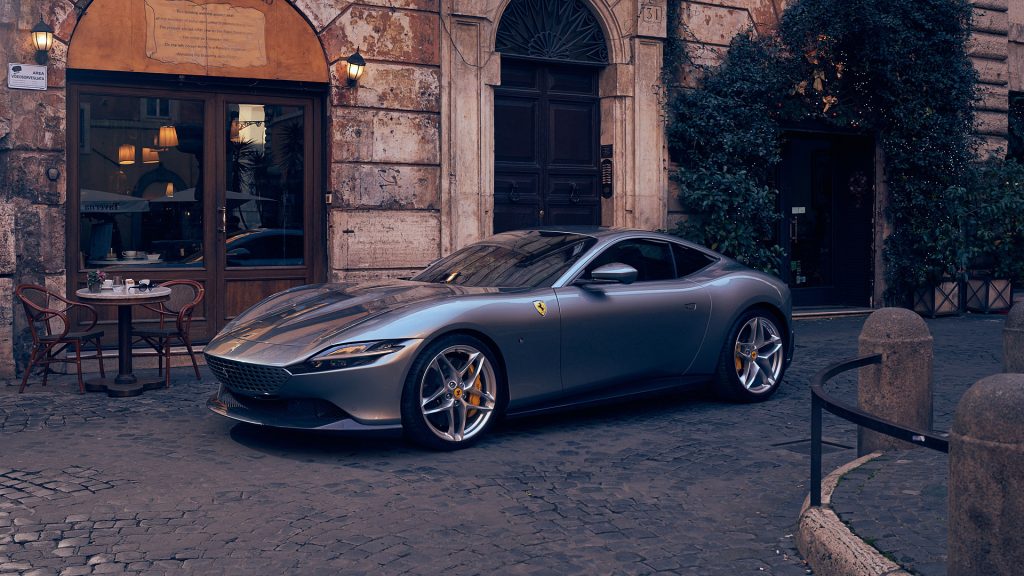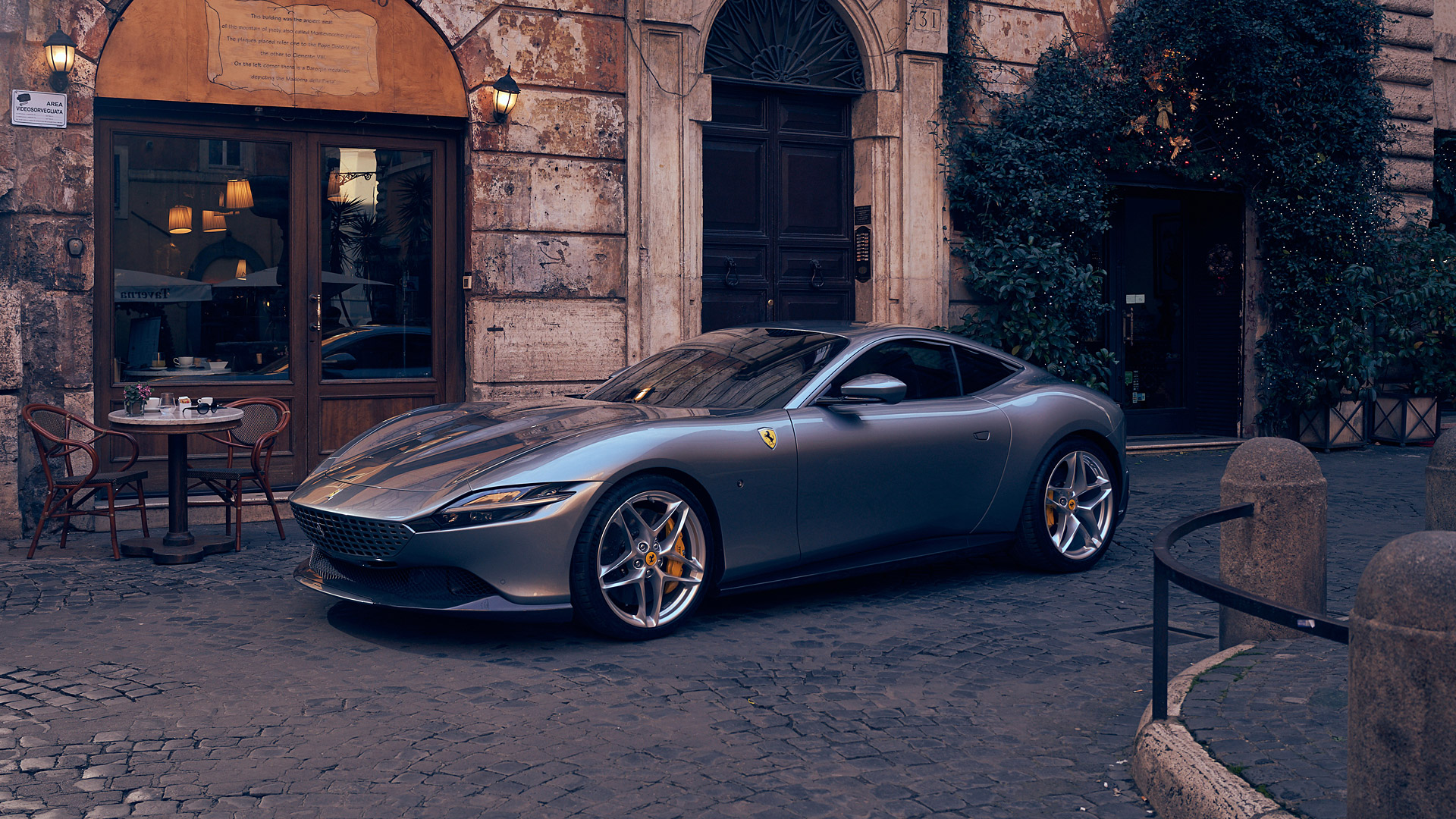 2020 Ferrari Roma
Base price: US$225,000 (est) / Engine: 3.9 liter turbo V8 / Power: 612 bhp / Torque: 560 lb-ft / 0-60 mph: 3.4 sec / 0-124 mph: 9.3 sec / Top Speed: 199 mph
The vehicle is a stunning thing to look at, with a minimalist (by today's standards) grille and a shark-nose front end. It's long, lean, and so utterly Ferrari that it makes all the right places on a true car enthusiast ache with want.
The specifications and details only exacerbate this. The car gets a turbocharged 3.9-liter V8 engine with new camp profiles and a speed sensor that allows the maximum rpm to rise by 5,000 rpm. In other words, this is an Italian Stallion that can truly sing.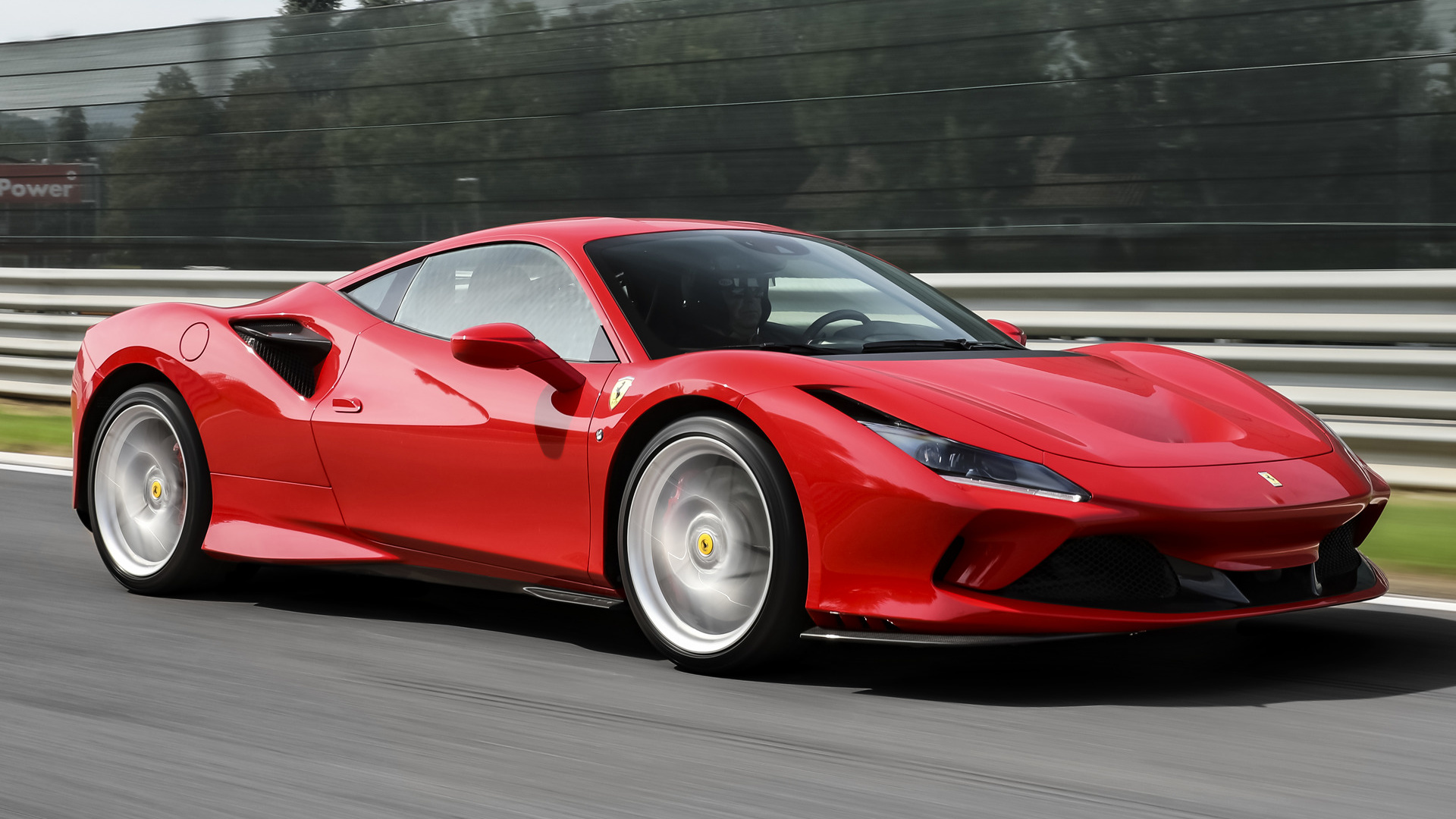 2020 Ferrari F8 Tributo
Base price: US$277,000 / Engine: 3.9 liter twin turbo V8 / Power: 710 bhp @ 8,000 rpm / Torque: 568 lb-ft @ 3,250 rpm / 0-60 mph: 2.9 sec / 0-124 mph: 7.8 sec / Top Speed: 211 mph
The F8 Tributo replaces the 488 and is officially on sale in Ferrari dealerships. The engine produces 710 hp and 568 lb-ft of torque. Peak torque comes earlier in the rev range than the 488. The F8 Tributo aero kit, headlights, taillights, and the body look different than the 488 GTB, but the car utilizes the same platform as the 488 GTB.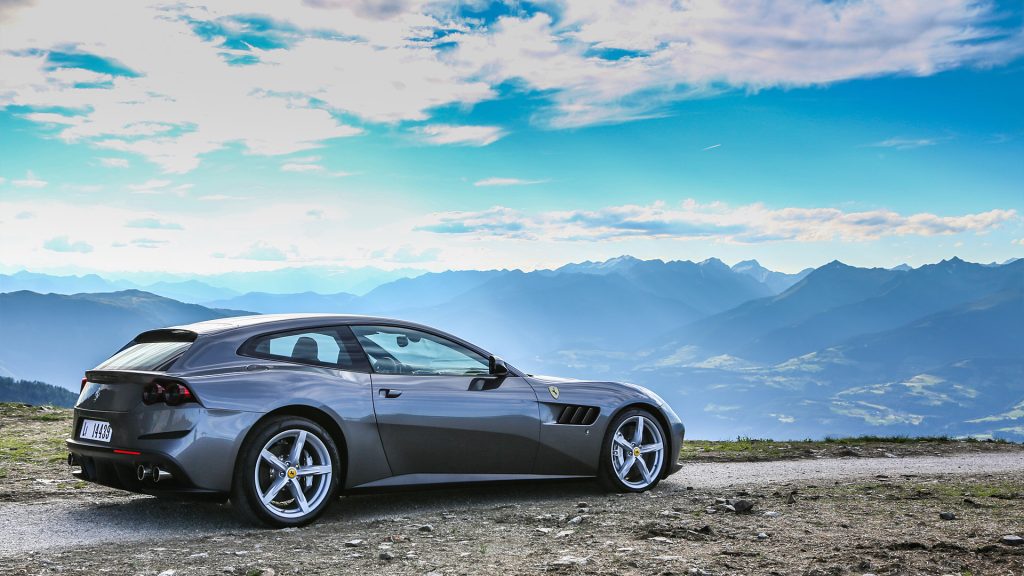 2020 Ferrari GTC4Lusso
Base price: US$298,000 / Engine: 6.3 liter naturally aspirated V12 / Power: 680 hp @ 8,000 rpm / Torque: 515 lb-ft @ 5,750 rpm / 0-60 mph: 3.4 sec / 0-100 mph: N/A sec / Top Speed: 208 mph
The Ferrari family car. Yes, the GTC4Lusso can easily handle a family of four. It is powered by a 6.3-liter V12 and makes 680 hp at an epic 8,000 rpm. A smooth dual-clutch seven-speed auto and comfy interior that is easily the most luxurious in the entire Ferrari range makes this a great family car. Features all-wheel drive and four-wheel steering.
2020 Ferrari 488 Pista
Base price: US$331,000 / Engine: 3.9 liter twin turbo V8 / Power: 710 bhp @ 7,500 rpm / Torque: 568 lb-ft @ 5500 rpm / 0-60 mph: 2.85 sec / 0-100 mph: 5.4 sec / Top Speed: 211 mph
The 488 Pista is the marque's latest Special Series model and – following in the footsteps of its predecessors – epitomizes the pinnacle of Ferrari road cars. Ferrari's naturally aspirated V8s shrieked and snarled into the redline. The Pista barks and roars its way there. A different special series animal for sure, but an animal nonetheless. Almost perfect.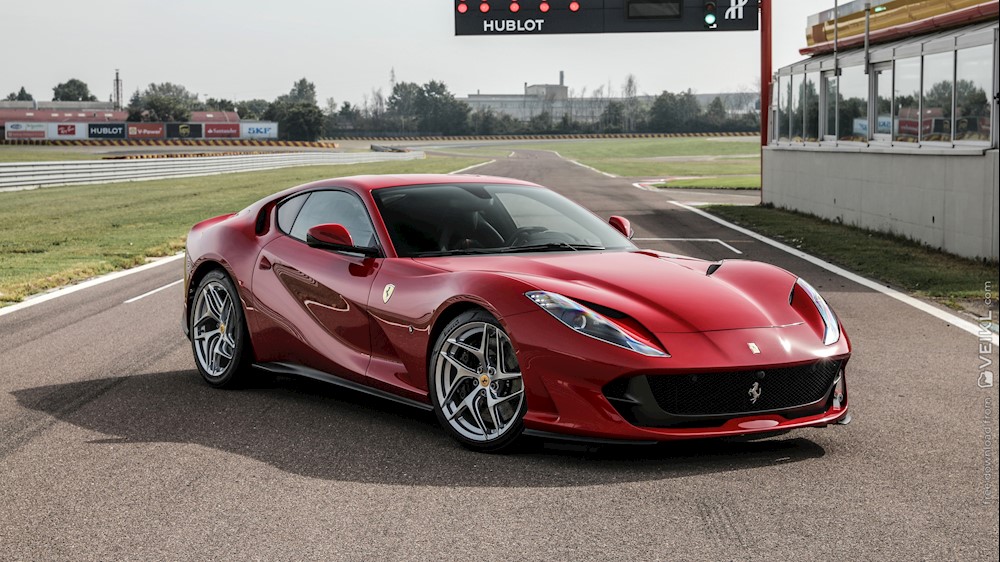 2020 Ferrari 812 Superfast
Base price: US$341,000 / Engine: 6.5 liter naturally aspirated V12 / Power: 789 bhp @ 8,500 rpm / Torque: 530 lb-ft @ 7000 rpm / 0-60 mph: 2.8 sec / 0-100 mph: 5.8 sec / Top Speed: 211 mph
A grand tourer with a whopping 789 horsepower wrapped in a curvaceous Italian body and one of the greatest chassis we have ever experienced. With its front-mid mounted 6.5-liter V12 and rear-wheel drive, it is the latest of Ferrari's super-GTs. It has a 7-speed dual-clutch gearbox and advanced active aero and four-wheel steering.
Cheapest & Most Affordable Used Ferraris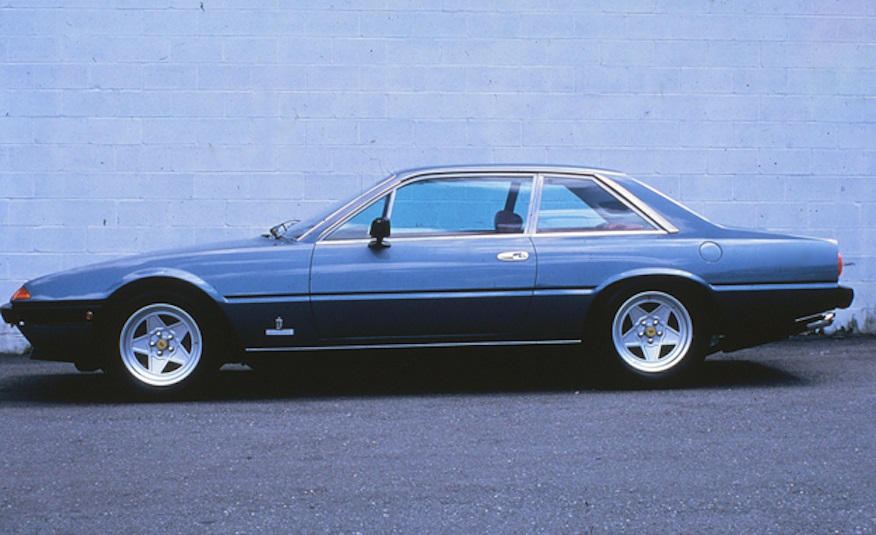 Ferrari 400i (1979-1986)
Price Range: US$60,000 – US$100,000 / Engine: 4.8 liter naturally aspirated V12 / Power: 306 hp @ 6,300 rpm / Torque: 289 ft-lb @ 4,200 rpm
The 400 series of Ferrari automobiles was first unveiled at the 1976 Paris Motor Show, and would eventually go into production 3 years later. Featuring a potent V12 engine, the 400i as it came to be known, was available with either a five-speed manual or the three-speed automatic transmission.
Designed by Pininfarina, the 400i was similar in philosophy to the modern day executive sports sedan, lavished with the same flavor of amenities you would find in today's luxury-biased exotics.
Ferrari 308 GTS (1977-1980)
Price Range: US$70,000 – US$120,000 / Engine: 2.9 liter naturally aspirated V8 / Power: 240 hp @ 7,000 rpm / Torque: 181 ft-lb @ 5,000 rpm
Launched at the Frankfurt Motor Show in 1977, the targa topped 308 GTS was introduced. Visually it was very similar to its 308 GTB Berlinetta apart from the black-finished solid removable glass-fibre roof panel, and the satin black finished hinged opening louvre panels over the rear quarter windows
The 308 GTS came equipped with  a transversely mounted naturally aspirated 2.9 liter V8 which produced 240 horsepower and was mated to a synchromesh five speed manual transmission. The car also featured a steel body with an aluminum front lid, whilst USA market cars can be identified by heavier bumper assemblies, and rectangular side marker lights on the wings. The main European market 308 GTS models had a tubular steel chassis.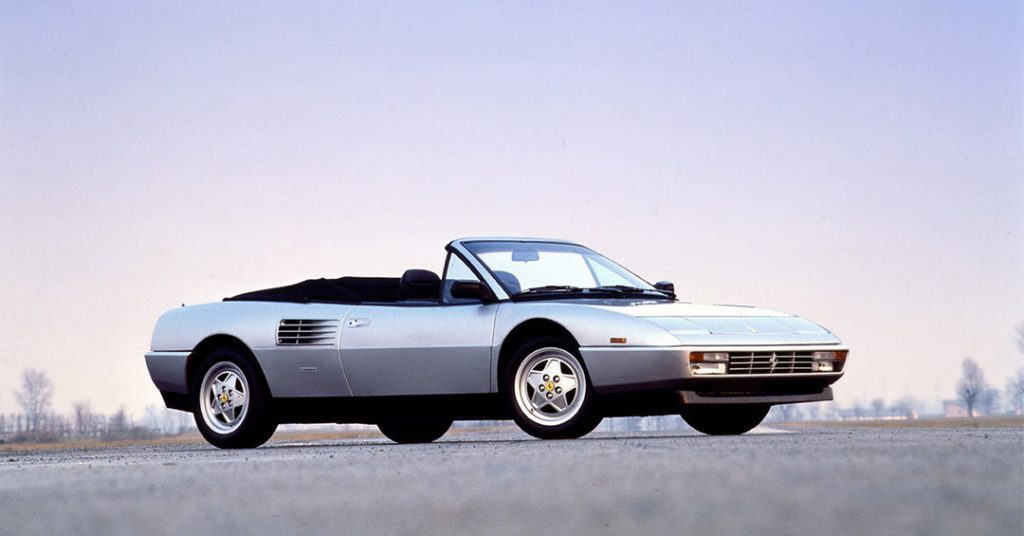 Ferrari Mondial (1980-1993)
Price Range: US$35,000 – US$70,000 / Engine: 3.2 liter naturally aspirated V8 / Power: 270 hp @ 7,000 rpm / Torque: 224 ft-lb @ 5,500 rpm
The Ferrari Mondial enjoyed a 13-year production run and was made available in multiple variants over its lifespan. The original 2+2 Mondial 8 would be refreshed in 1982, boasting a new quattrovalvole (four valve) V8 engine. The change injected real snap into the Mondial's performance. Motor magazine ran the 1982 four-valve Mondial to 60 mph in 6.4 seconds and to 100 mph in 16.2.
In 1984, the Mondial Cabriolet debuted and was the first convertible Ferrari since the Daytona Spyder. The Mondial 3.2 appeared in 1985, with the redesignation signifying a larger, stronger V8 – the same 270 horsepower 3.2L engine as seen in the 328 GTB & GTS.  The latter also had two other notable changes; the wheelbase was lengthened some 4″ (100mm) for better interior packaging and space, and a separate subframe carried the engine and transmission.
One of the biggest distinctions the Mondial holds is being the last V8, rear mid-engined, 2+2 Ferrari ever made.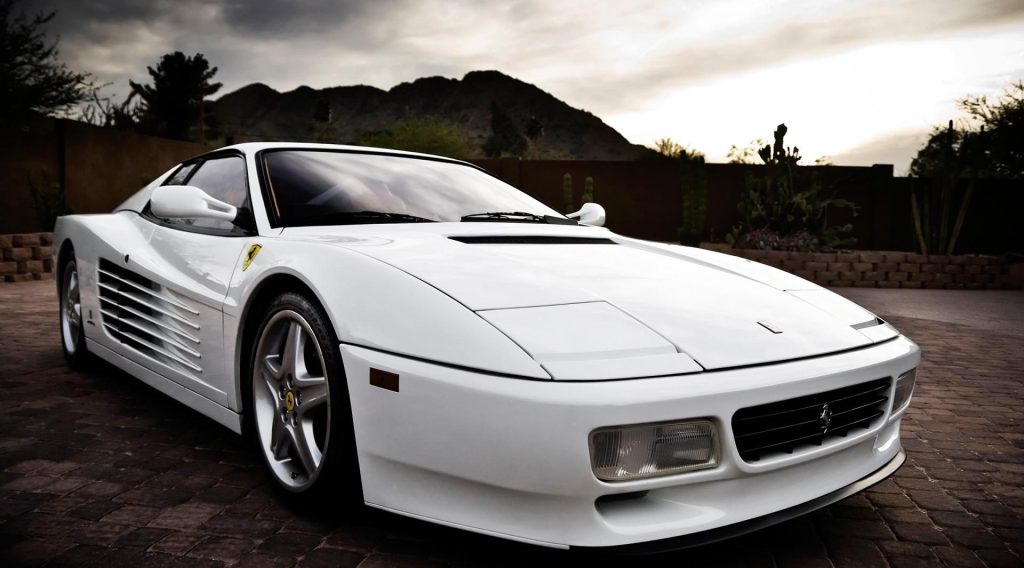 Ferrari 348 (1989-1995)
Price Range: US$35,000 – US$75,000 / Engine: 3.4 liter naturally aspirated V8 / Power: 300 hp @ 7,000 rpm / Torque: 229 ft-lb @ 4,000 rpm
Introduced in 1989, the 348 was a major departure for Ferrari's successful road-going, mid-engine series of sports cars and it replaced two of the most popular Ferrari models in history – the 308 and the 328. Available in 3 body styles (Berlinetta, targa and convertible,) the 348 was luxuriously equipped with air-conditioning and a multitude of power features, making it a much more civilized overall package than its predecessors.
When it was first released most journalists loved it. It competed with the NSX, 911 and Lotus Esprit, and most magazines and testers chose it as the best of that talented bunch. The biggest issue with the 348 was its precarious "on-limit tail-out widow-making behavior" that deterred many would-be buyers (both then and now).
On the limit the car was not just tricky, it was vicious and that rightly scared people. This made it one of the most controversial Ferrari road cars ever made. In fact, former Ferrari Chairman Luca di Montezemolo described the Ferrari 348 as "clearly the worst product Ferrari had developed for some time". Nevertheless, this makes it all the more charming as a collector's car.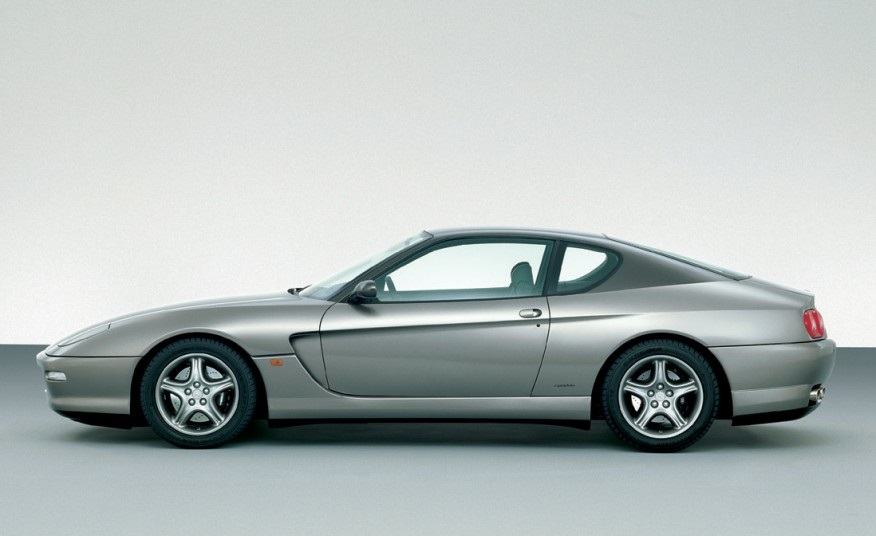 Ferrari 456 GT (1992-2003)
Price Range: US$50,000 – US$100,000 / Engine: 5.5 liter naturally aspirated V12 / Power: 436 hp @ 7,000 rpm / Torque: 406 ft-lb @ 4,250 rpm
The Pininfarina-designed Ferrari 456 GT debuted in Europe in 1993 and was first available stateside in 1995. Recognized as the replacement for the 365 GT 2+2 / 400 / 412 series, this front-engined 2+2 grand tourer came equipped with a 436 hp 5.5 liter V12 mated to a six-speed gearbox.  This helped to propel the 456 GT from 0-60 mph in just over 5 seconds, on its way to a top speed of 186 mph.
All of this performance could be managed from a cockpit that provided Connolly leather appointments for four (two of whom would almost certainly need to be children) and every other amenity expected of a $245,000 (brand new) automobile, including a cockpit-adjustable suspension. Shortly after Ferrari introduced the 456 GT, the 456 GTA became available; the "A" signifying a four-speed automatic gearbox.
In 1998, Ferrari released the model's first major refresh in the 456M GT and GTA. This "Modificata" had a revised interior, some bodywork changes around the nose and hood, and a slight increase in horsepower. The 456M GT remained in production until 2003 and in total just short of 3,300 456 GTs and 456 GTMs units were built, before making way for the 612 Scaglietti in 2004.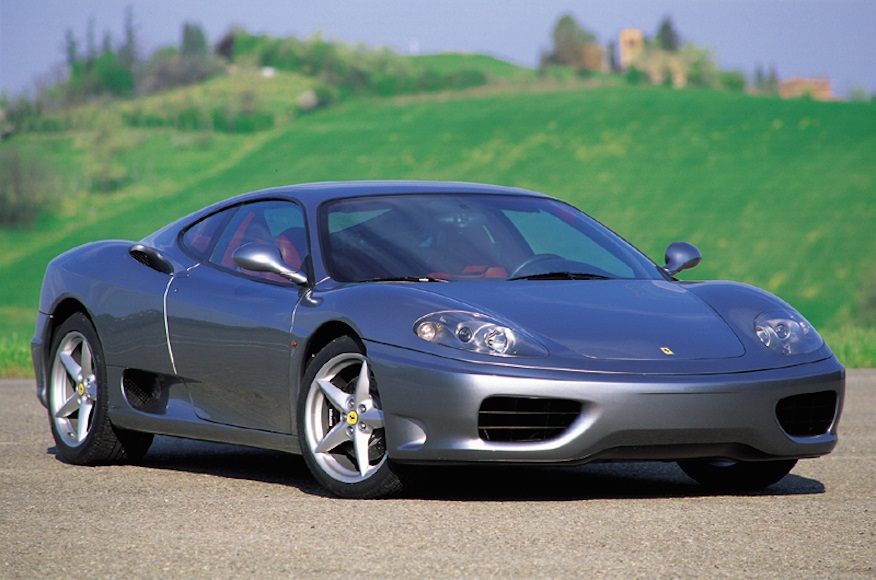 Ferrari 360 Modena / Spider (2000-2004)
Price Range: US$70,000 – US$110,000 / Engine: 3.6 liter naturally aspirated V8 / Power: 395 hp @ 8,500 rpm / Torque: 275 ft-lb @ 4,750 rpm
As Ferrari's entry level product, the 360 offered many technologies which made it a superior car to the F355 series it replaced. Highlighting the car was an all aluminum chassis which included many complex castings versus the aluminum sheet and tube chassis coming from England. The result of using aluminum for the frame made the 360 Modena's chassis about 25 percent lighter than the F355's.
The new V8 engine, common to all versions, utilizes a 3.6 liter capacity, flat plane crankshaft, titanium connecting rods and generates 400 bhp (300 kW). Despite what looks on paper to be modest gains, in reality the power to weight ratio was significantly improved over the F355. This was due to the combination of both a lighter car and more power. The 0 to 100 km/h (62 mph) acceleration performance improved from 4.6 to 4.3 seconds.