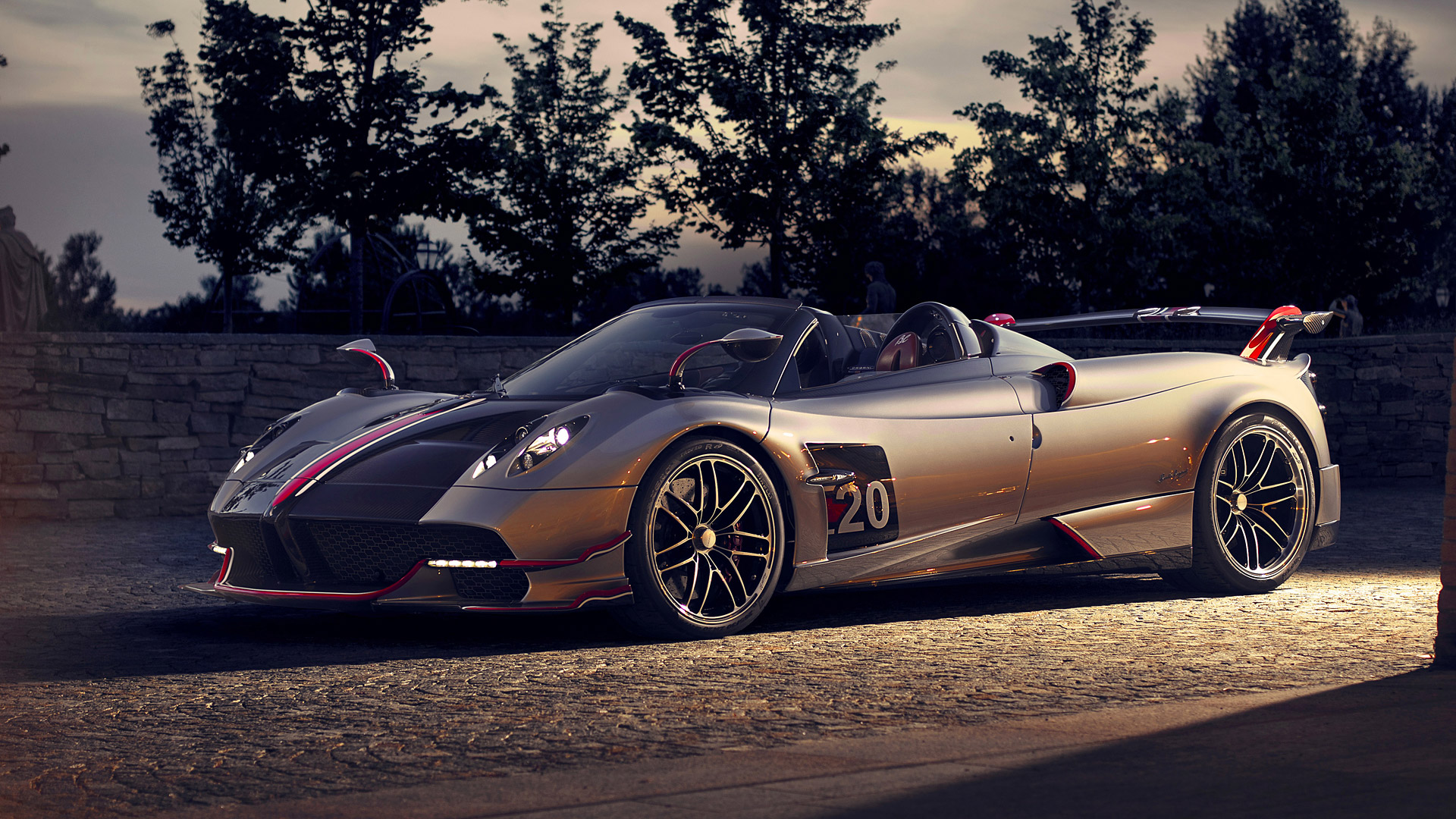 Breaking News, In-Depth Articles, Reviews And Press Releases Covering All You Need To Know In The World Of Pagani.
Latest Pagani News and Reviews
Get Pagani news, press releases and expert reviews along with detailed photos, spy shots and road tests of new Pagani vehicles. Updated daily, we scour the internet for all the latest Pagani news, reviews, videos and spy shots. Everything you ever wanted to know about what is happening the world of Pagani.
Pagani News, Spy Shots & Rumors
The most recent worldwide Pagani news and reviews
Recent Pagani News
Get the latest comprehensive up-to-date Pagani sports car and vehicle news coverage, features, vehicle reviews and, specs with our official news page. The one-stop shop for Pagani news.
Meet the $7.4 million Pagani Huayra Codalunga and only 5 of it...
The setting was the freshly renovated Teatro Lirico, located in Milan, a...
YouTube channel cvdzijden – Supercar Videos, managed to film this Pagani Huayra...
ACT III: Horacio Pagani's company is now in its third decade, and...
The Zonda C12 was the first vehicle produced by Pagani Atelier and...
Nearly a decade ago Horacio Pagani came up with an amazing idea,...
We only just published our article on the brand new Pagani Utopia...
I heard about Horacio Pagani from the time he worked for Automobili...
If you think seeing a Pagani is a rare feat, or a...
Famous YouTube star Tim, also known as Shmee150, took a trip to...
We've only recently revealed the fact that the first five units of...
The team at Pagani Automobili is taking the breathtaking Huayra R onto...
Collecting Cars recently posted a 2011 Pagani Huayra – Pacchetto Tempesta on...
Yes, you are reading that title right, it seems someone was able...
We all know Horacio Pagani, the man behind some of the world's...
Our weekly email newsletter gives you all the supercar news, reviews, videos, rumors and much more. Only the best cars on the planet.
Recent Pagani News
Get the latest comprehensive up-to-date Pagani sports car and vehicle news coverage, features, vehicle reviews and, specs with our official news page. The one-stop shop for Pagani news.
I am sure there are people out there that never have seen...
It's been about a week since the doors at the 2021 edition...
We all know those multi-million dollar hypercars that are built for the...
The new track-focused Hypercar from Pagani combines the highest level of automotive...
It seems Horatio Pagani and his team are almost ready to finally...
Pagani has cooked-up a special Huayra to mar Italy's "Frecce Tricolori" squadron's 60th anniversary. Welcome to the 840hp Pagani Huayra Tricolore. The incredibly intricate design and detailing pays tribute to the Frecce Tricolori's Aermacchi MB-339A P.A.N aircraft. Only 3 being made.
Next year the Frecce Tricolore (Tricolor Arrows), the aerobatic demonstration team of...
A Strong Wind is Coming As of yesterday morning (December 14th, 2020)...
One of Three Three years ago Horacio Pagani gave the world a...
Uh Oh… What's better than showing off you're Dad's 1 of 1...
The Pagani Imola is a $5.4 million, 827-HP track-focused hypercar that is limited to just 5 examples. Developed at and named for the Imola circuit in Bologna, Italy. Combines big power and light weight to make it a true track beast.
This Huayra was created through a collaboration between Brett David and Pagani Automobili Spa. It features the same mechanical components as a normal Huayra coupé but features many bespoke parts unique to the car
A one off special edition Huayra owned by Manny Khoshbin. It features the Tempesta package as well as coffee brown colored exposed carbon fiber bodywork and a matching custom caramel leather interior.
The Dinastia is a limited model bound for the Chinese market. It is finished with purple carbon fiber bodywork laid over an interior done in turquoise. The 20- and 21-inch wheels are finished in gold.
From every angle, the Pearl boasts unique features that captivate those that know Pagani and anyone appreciative of a rolling work of art. It's a one off, that is very similar to the Huayra Futura.
Research before you buy or lease a new Pagani vehicle with in-depth reviews, model deep dives and consumer research. Looking for an iconic Pagani model from the old days? We have you covered with our guides and recommended Pagani model lists.