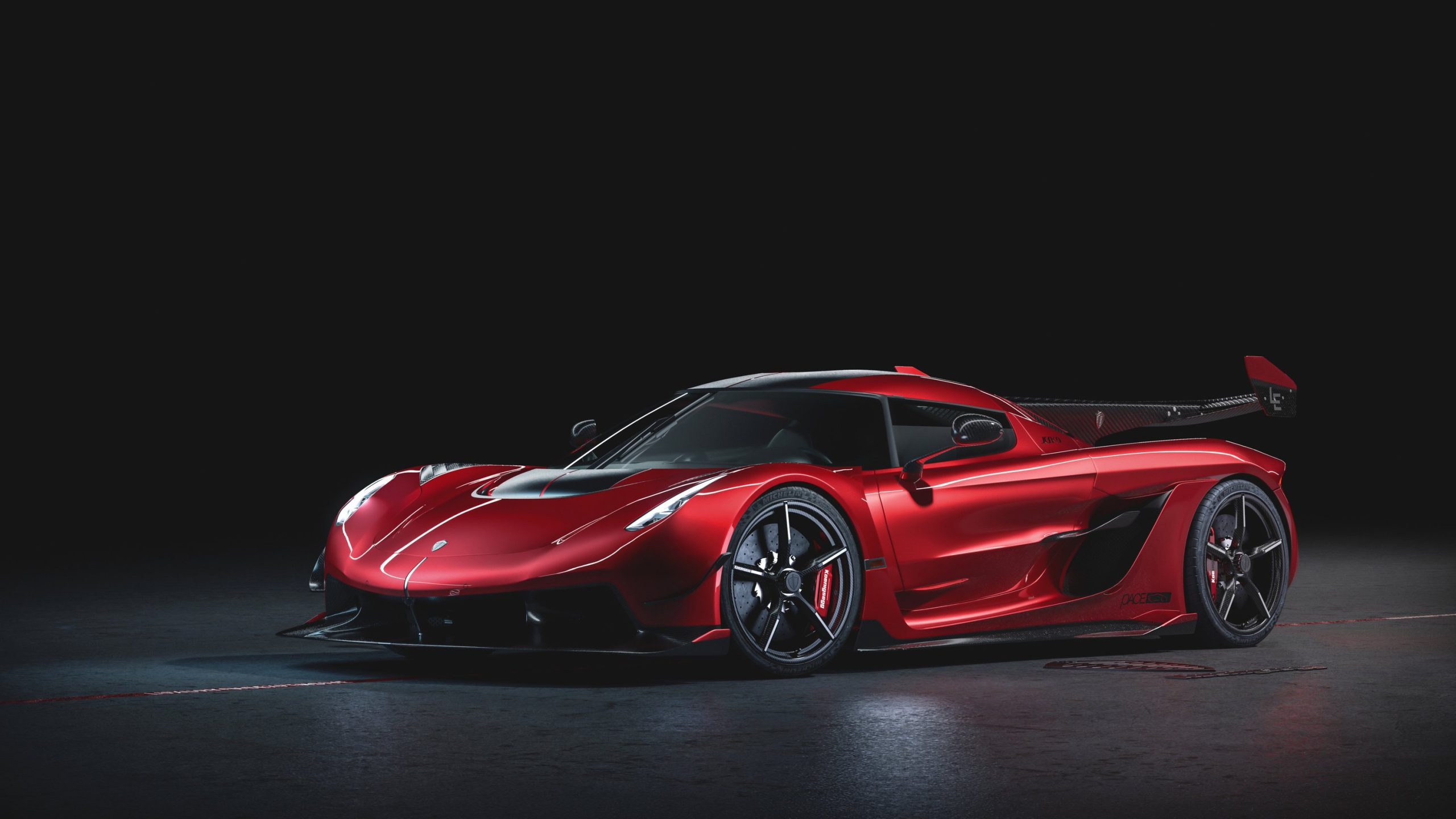 Breaking News, In-Depth Articles, Reviews And Press Releases Covering All You Need To Know In The World Of Koenigsegg.
Latest Koenigsegg News and Reviews
Get Koenigsegg news, press releases and expert reviews along with detailed photos, spy shots and road tests of new Koenigsegg vehicles. Updated daily, we scour the internet for all the latest Koenigsegg news, reviews, videos and spy shots. Everything you ever wanted to know about what is happening the world of Koenigsegg.
Koenigsegg News, Spy Shots & Rumors
The most recent worldwide Koenigsegg news and reviews
Recent Koenigsegg News
Get the latest comprehensive up-to-date Koenigsegg sports car and vehicle news coverage, features, vehicle reviews and, specs with our official news page. The one-stop shop for Koenigsegg news.
Purple Flakes in the Carbon Fiber Named after the nine-headed mythological creature...
1500 Horsepower Never Looked Faster The new Koenigsegg Regera should be the...
Koenigsegg is one of those car companies that like to push limits...
Companies are always looking to market things in ways that speak to...
With the announcement of the Koenigsegg Gemara last week, one question has...
While the centerpiece of the Koenigsegg Geneva press show was the Gemera,...
The Gemera is Koenigsegg's first proper 2+2 GT car, or, due to the power it produces, mega-GT. The name comes from the combination of two Swedish words, notably ge, or "to give," and mera, "more."
As stated on TheSupercarBlog, Koenigsegg is expected to bring either 4 or...
The YouTube Star Gets to Check out the Regera Mr. JWW has...
The Race to 500 kph The top hypercar and supercar manufacturers were...
The First Run Out and About The Koenigsegg Jesko Prototype is moving...
In Just 31.49 Seconds Forget 0-60 mph times. Koenigsegg is interested in...
The Company Eyes the Hypercar Class Christian Von Koenigsegg is the man...
The Car, The Landscape, So Beautiful Koenigsegg's Jesko hypercar was unveiled at...
Koenigsegg News Delivered
Our weekly email newsletter gives you all the supercar news, reviews, videos, rumors and much more. Only the best cars on the planet.
More Koenigsegg Updates
Get Koenigsegg news, press releases and expert reviews along with detailed photos, spy shots and road tests of new Koenigsegg vehicles.
Koenigsegg's new Jesko hypercar, named after his father who helped him start his company, claims over 300 mph as its top speed. While Koenigsegg hasn't proven this in the real world, in simulations, the Agera successor has achieved it and the company thinks it's true.
That Sounds Pretty Good We reported not long ago about the Koenigsegg...
Koenigsegg Looking to the Future Koenigsegg recently sold 20 percent of the...
A New Koenigsegg Sooner Than You Think Supercar manufacturer Koenigsegg made a...
This Incredible Koenigsegg Regera is a Carbon Masterpiece Koenigsegg just announced that...
On the recent Koenigsegg press release, the company went to Australia to...
We present our Full HD wallpaper of this limited-edition Koenigsegg Agera RS1...
The Agera RS1 weighs just 3,075 pounds, and its twin-turbo, 5.0-liter V8 makes a ridiculous 1,360 horsepower and 1,011 pound-feet of torque. That means it'll sprint from a stop to 60 miles per hour in just 2.8 seconds and to 186 mph in 12.3 seconds.
List of Koenigsegg Performance Specs Dear racers and car enthusiasts, please take...
We present our Full HD wallpaper for desktop of Koenigsegg Agera in...
Koenigsegg just unveiled a new hybrid Regera in production spec at their...
Koenigsegg Regera The 2016 Koenigsegg Regera is definitely one of the hybrid...
VIDEO: Koenigsegg Supercar Sounds – One:1, Agera R, CCXR, CCR, CC8S The...
Onboard Video of Koenigsegg CCX at Nurburgring  The Koenigsegg CCX is a mid-engined...
The CCXR Trevita is a limited edition of the Koenigsegg CCXR featuring a diamond weave carbon fibre finish. Trevita is an abbreviation in Swedish and translates into "three whites"
Research before you buy or lease a new Koenigsegg vehicle with in-depth reviews, model deep dives and consumer research. Looking for an iconic Koenigsegg model from the old days? We have you covered with our guides and recommended Koenigsegg model lists.