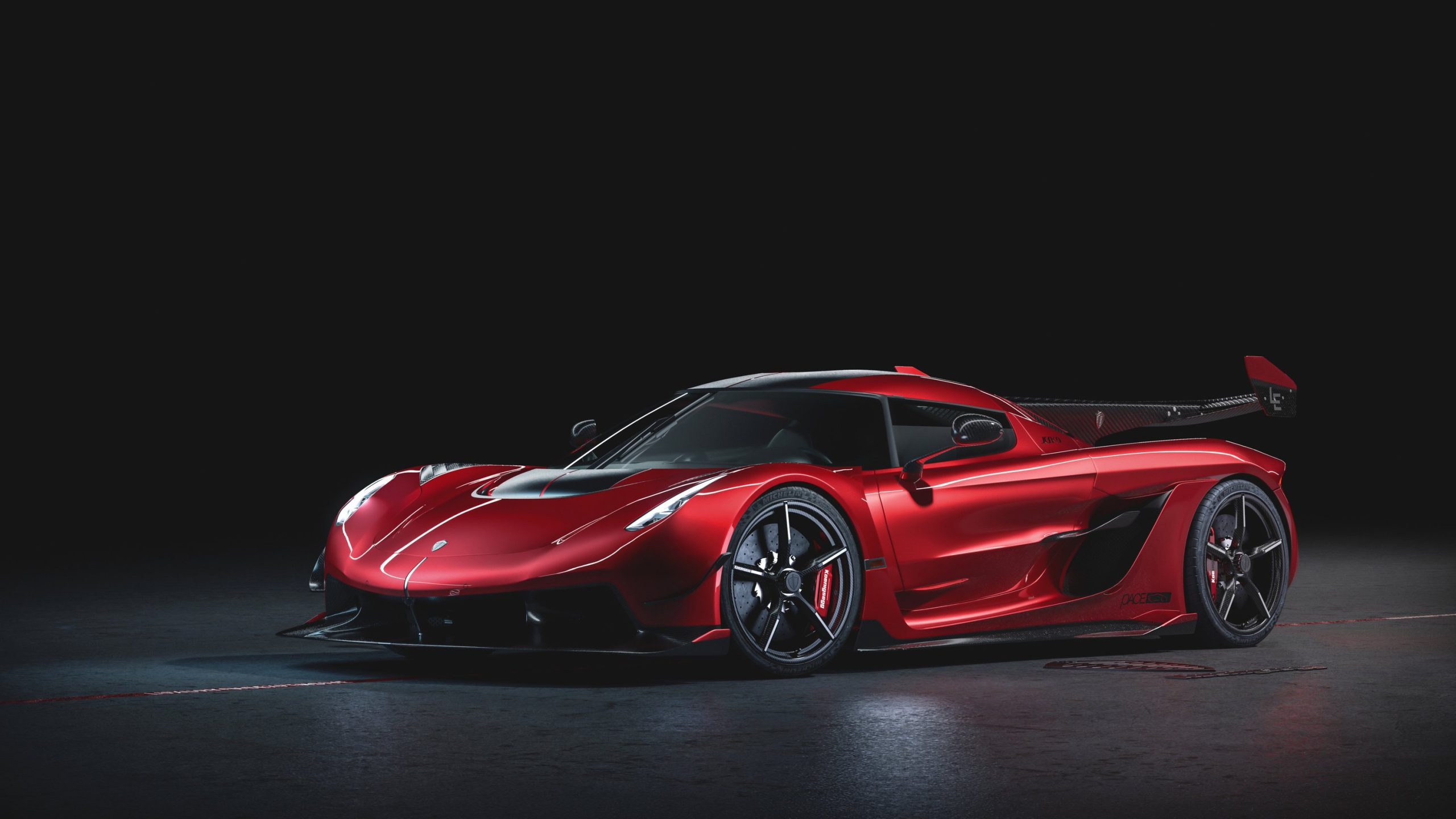 Breaking News, In-Depth Articles, Reviews And Press Releases Covering All You Need To Know In The World Of Koenigsegg.
Latest Koenigsegg News and Reviews
Get Koenigsegg news, press releases and expert reviews along with detailed photos, spy shots and road tests of new Koenigsegg vehicles. Updated daily, we scour the internet for all the latest Koenigsegg news, reviews, videos and spy shots. Everything you ever wanted to know about what is happening the world of Koenigsegg.
Koenigsegg News, Spy Shots & Rumors
The most recent worldwide Koenigsegg news and reviews
Recent Koenigsegg News
Get the latest comprehensive up-to-date Koenigsegg sports car and vehicle news coverage, features, vehicle reviews and, specs with our official news page. The one-stop shop for Koenigsegg news.
The Koenigsegg Regera is a limited-production, hybrid sports car manufactured by the...
Hypercar drag races are always so good to watch! It doesn't matter...
Tim, who most of us know as Shmee150, is back in the...
YouTube channel Automotive Mike managed to filmed a Koenigsegg Jesko Absolut going...
Koenigsegg's new Jesko hypercar, named after his father who helped him start...
How does 1,385 hp on E85 for an overall weight of 1,385...
Many of us will most likely never see one of the 70...
Something rather unexpected happened during the 2022 edition of Monterey Car Week...
Visiting Koenigsegg Automotive AB in Ängelholm, Sweden is like a pilgrimage for...
When you're in the market to buy a Koenigsegg Jesko, chances are...
The Petersen Automotive Museum recently opened their newest exhibit, Hypercars: The Allure...
I was fortunate enough the be present at the 2019 Geneva Motor...
There is an important reason why performance carmakers will often stick a...
In almost all cases, manufacturers who choose to equip their cars with...
Christian von Koenigsegg, CEO and Founder, was visibly happy to be able...
Koenigsegg News Delivered
Our weekly email newsletter gives you all the supercar news, reviews, videos, rumors and much more. Only the best cars on the planet.
More Koenigsegg Updates
Get Koenigsegg news, press releases and expert reviews along with detailed photos, spy shots and road tests of new Koenigsegg vehicles.
An official video from the Koenigsegg channel where Christian von Koenigsegg does...
The Koenigsegg Jesko was unveiled at the last Geneva Motor Show to...
A One-Off Swedish Masterpiece The Koenigsegg Agera RS is one of the...
The Koenigsegg Jesko Absolut is low-drag top-speed chasing hypercar that pumps out 1,600 horsepower and is street-legal. What happens when you put 1,600 horsepower into a 3,064-pound hypercar with its maximum downforce reduced to just 330 pounds?
The final two Ageras, individually were named as Thor and Väder and collectively are known as Final Edition cars (3 cars altogether). The Final series is based on the Agera RS but with all options available to owners at no additional cost, including the development of bespoke aerodynamic solutions.
Purple Flakes in the Carbon Fiber Named after the nine-headed mythological creature...
1500 Horsepower Never Looked Faster The new Koenigsegg Regera should be the...
Koenigsegg is one of those car companies that like to push limits...
Companies are always looking to market things in ways that speak to...
With the announcement of the Koenigsegg Gemara last week, one question has...
While the centerpiece of the Koenigsegg Geneva press show was the Gemera,...
The Gemera is Koenigsegg's first proper 2+2 GT car, or, due to the power it produces, mega-GT. The name comes from the combination of two Swedish words, notably ge, or "to give," and mera, "more."
As stated on TheSupercarBlog, Koenigsegg is expected to bring either 4 or...
The YouTube Star Gets to Check out the Regera Mr. JWW has...
Research before you buy or lease a new Koenigsegg vehicle with in-depth reviews, model deep dives and consumer research. Looking for an iconic Koenigsegg model from the old days? We have you covered with our guides and recommended Koenigsegg model lists.