Naturally aspirated engines, as the name suggests, lack any kind of additional support to generate horsepower. There are no strapped-on turbochargers or superchargers connected to the engine's crankshaft.
These 'free-breathing' engines solely rely on air moving around the car and the resulting atmospheric pressure. Some of the greatest car engines ever made are naturally aspirated, and there was a time they reigned supreme in the automobile world.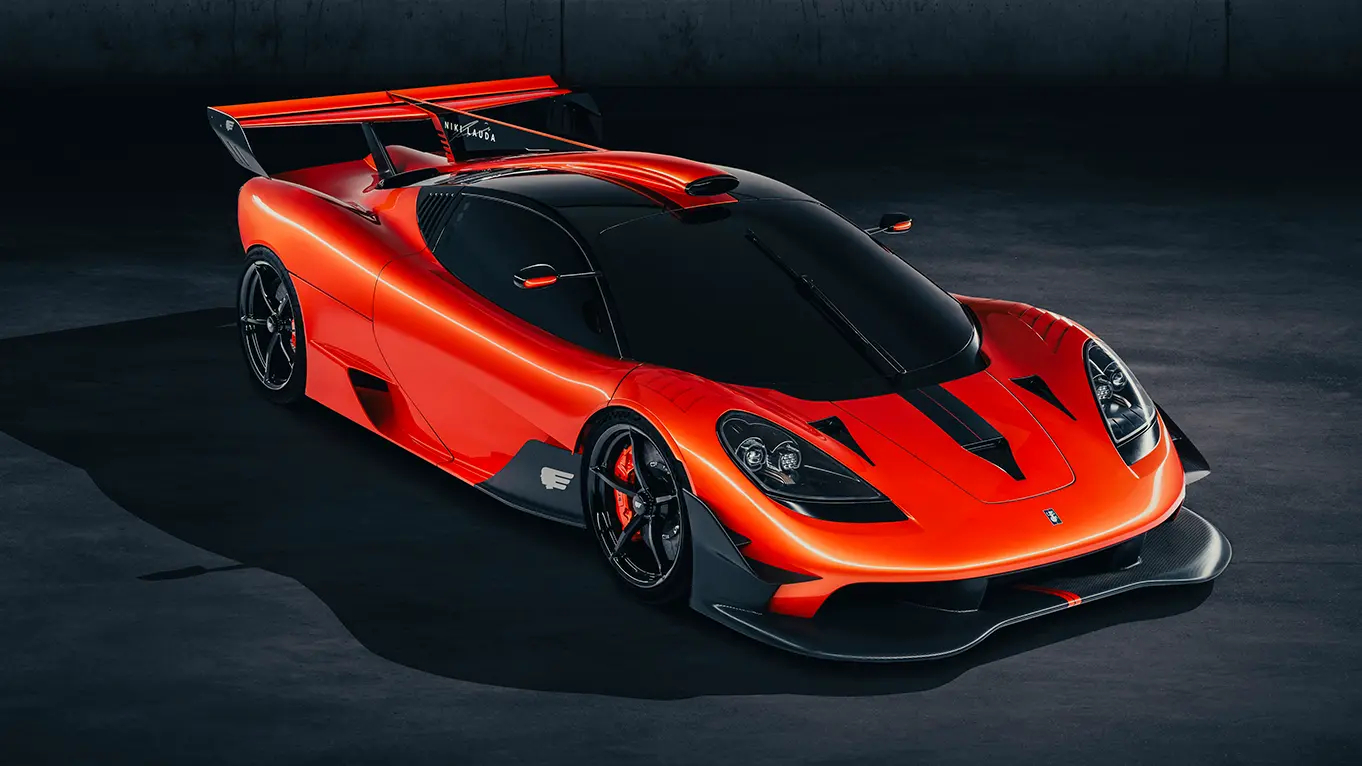 Hardcore enthusiasts still swear that performance vehicles with naturally aspirated engines serve up the most fun. Unburdened by forced induction, these cars are full of drama and character as you explore their limits. Sadly, they are a dying breed today, with many manufacturers phasing them out in favour of cars with turbocharged, hybrid, or all-electric powertrains.
Though an endangered species, naturally aspirated supercars still exist today, and we spotlight some notable mentions. For this list, only purely naturally aspirated cars were considered, automatically eliminating the new crop of hybrid supercars and hypercars.
Mercedes Benz SLS AMG Black Series – 622 hp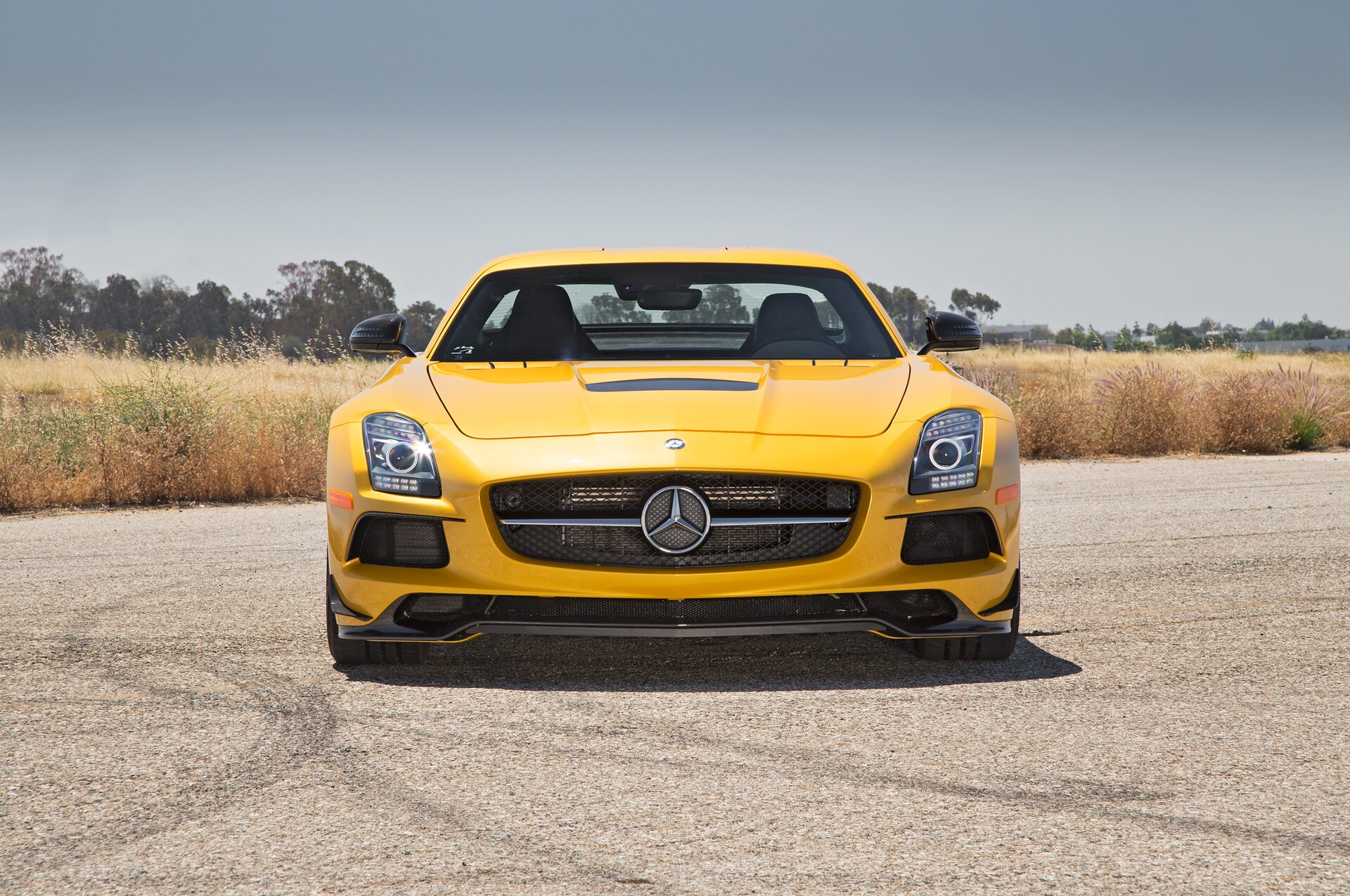 Today, the German carmaker's most potent internal combustion models boast turbocharged units. However, only a few years ago, Mercedes relied on naturally aspirated engines for some of its top-line performance models.
An example is the 2014 Mercedes-Benz SLS AMG Black Series. Under the elongated hood lay a massive 6.2-litre naturally aspirated engine with a decidedly bubbly exhaust note. What's more? The powerplant made 622 hp at 7,400 rpm and 468 lb-ft of torque. At the time, it was the most powerful naturally aspirated engine ever built by the carmaker for a production series vehicle.
Chevrolet C8 Corvette Z06 – 670 hp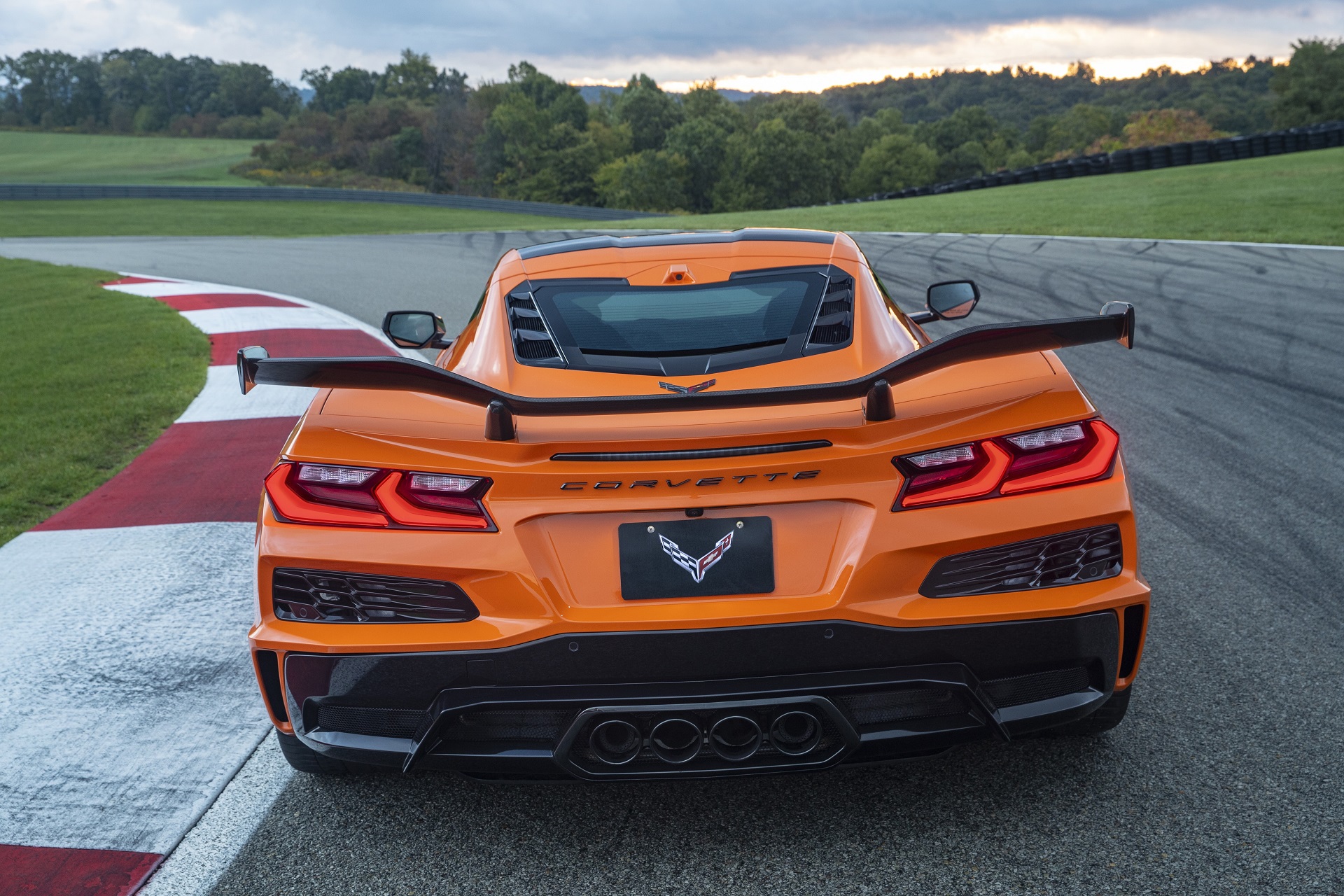 The Z06 is currently the most potent variant of Chevrolet's highly successful C8 Corvette supercar. The mid-engine supercar is built around an entirely new 5.5-litre flat-plane V8 that makes do without any form of forced induction – not that it needs any.
The engine in the C8 Corvette Z06 produces 670 hp at 8,400 rpm and 460 lb-ft of torque. It's enough to make the Z06 a serious threat to more established rivals from brands like Ferrari, Lamborghini, and Porsche. The C8 Corvette Z06 can accelerate to 60 mph in just 2.6 seconds and continue to a 195 mph top speed.
Brabham BT62 – 700 hp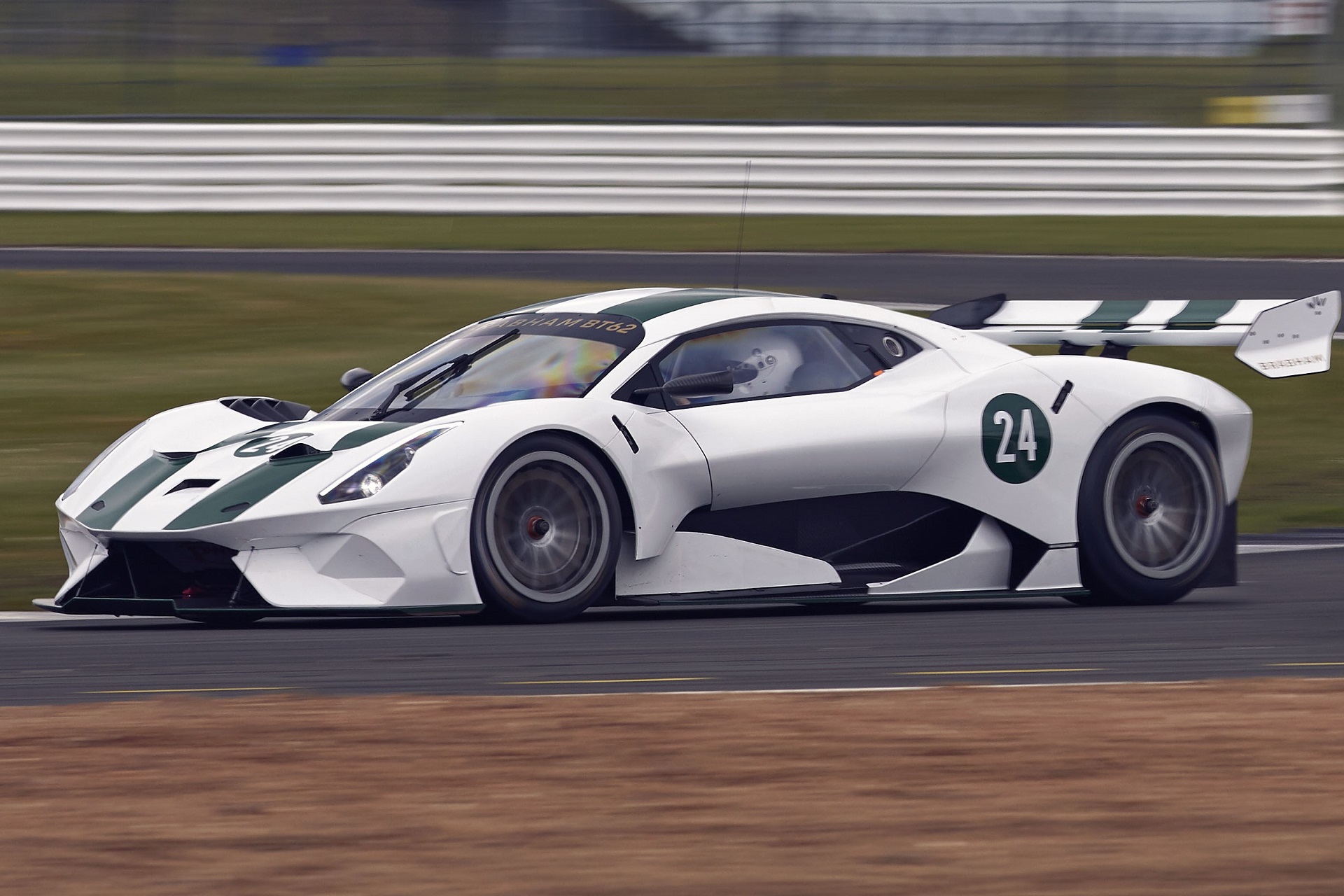 Brabham is an Australian-based supercar manufacturer behind the BT62 supercar. Originally designed as a track-only car, the Brabham BT62 was later offered with a road-conversion kit, allowing owners to exploit the car's capabilities on public roads.
The supercar is limited to a production run of just 70 units. Each one is powered by a 5.4-litre naturally aspirated V8 tucked away in the middle of the car's chassis. The Ford-derived engine has been extensively modified, generating an impressive 700 hp and 490 lb-ft of torque.
Gordon Murray T.50S Nikki Lauda – 725 hp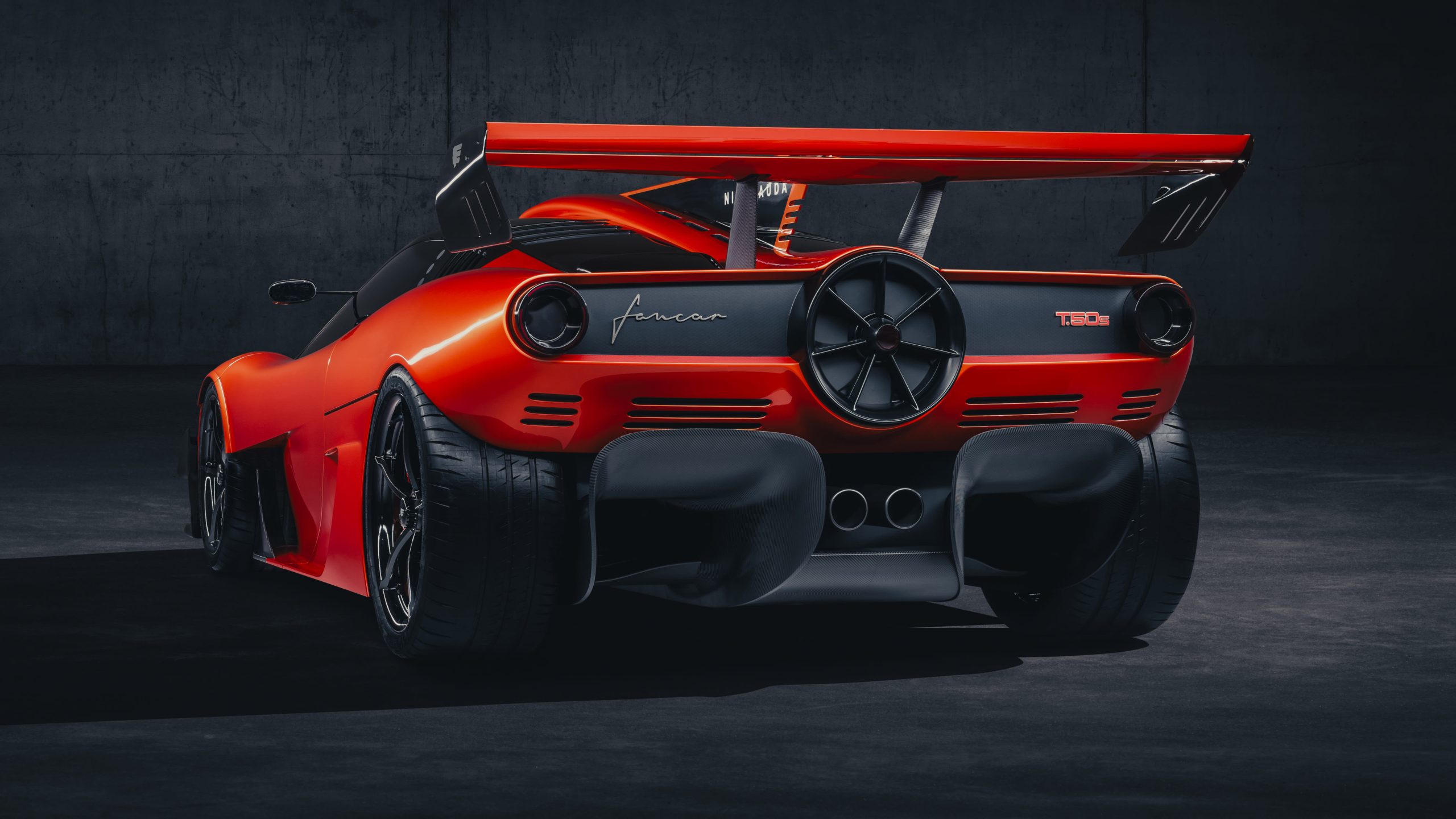 In 2020, Gordon Murray introduced the T.50, a modern hypercar inspired by the legendary McLaren F1, a car he also designed. He soon followed that with a track-only variant, named for three-time Formula One champion Nikki Lauda.
The T.50S Nikki Lauda, like its road-going counterpart, boasts a central driving position and fan-assisted aerodynamics. It also has the same engine, a 3.9-litre naturally aspirated V12. However, it's been tuned for even more power and performance. It revs to a dizzying 12,100 rpm and makes 725 hp, up from 654 hp in the T.50 road car.
Aston Martin One-77 – 750 hp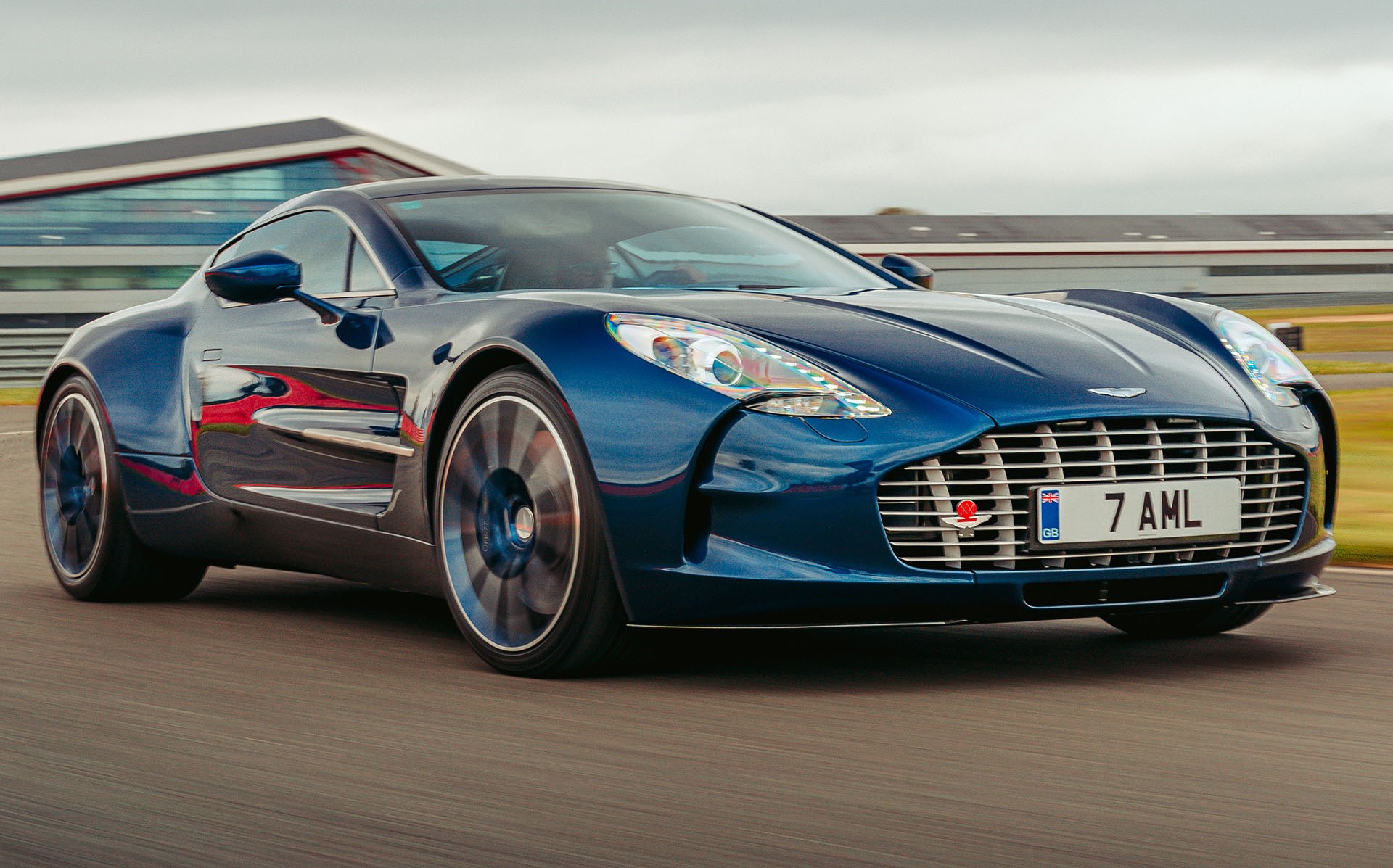 Often described as one of the most elegant hypercars ever made, the Aston Martin One-77 is a definite showstopper with its distinctive styling. The British hypercar is much more than just its looks, though. It is also a hardcore performance machine with a 3.5-second sprint time to 60 mph and a top speed of about 220 mph.
These are numbers that put the One-77 on par with other hypercars of its era. The One-77's performance is down to a monstrous 7.5-litre naturally aspirated engine that produces 750 hp and 553 lb-ft of torque. The One-77 was touted as the most powerful naturally aspirated production car when it launched back in 2009.
Lamborghini Aventador LP780-4 Ultimae – 769 hp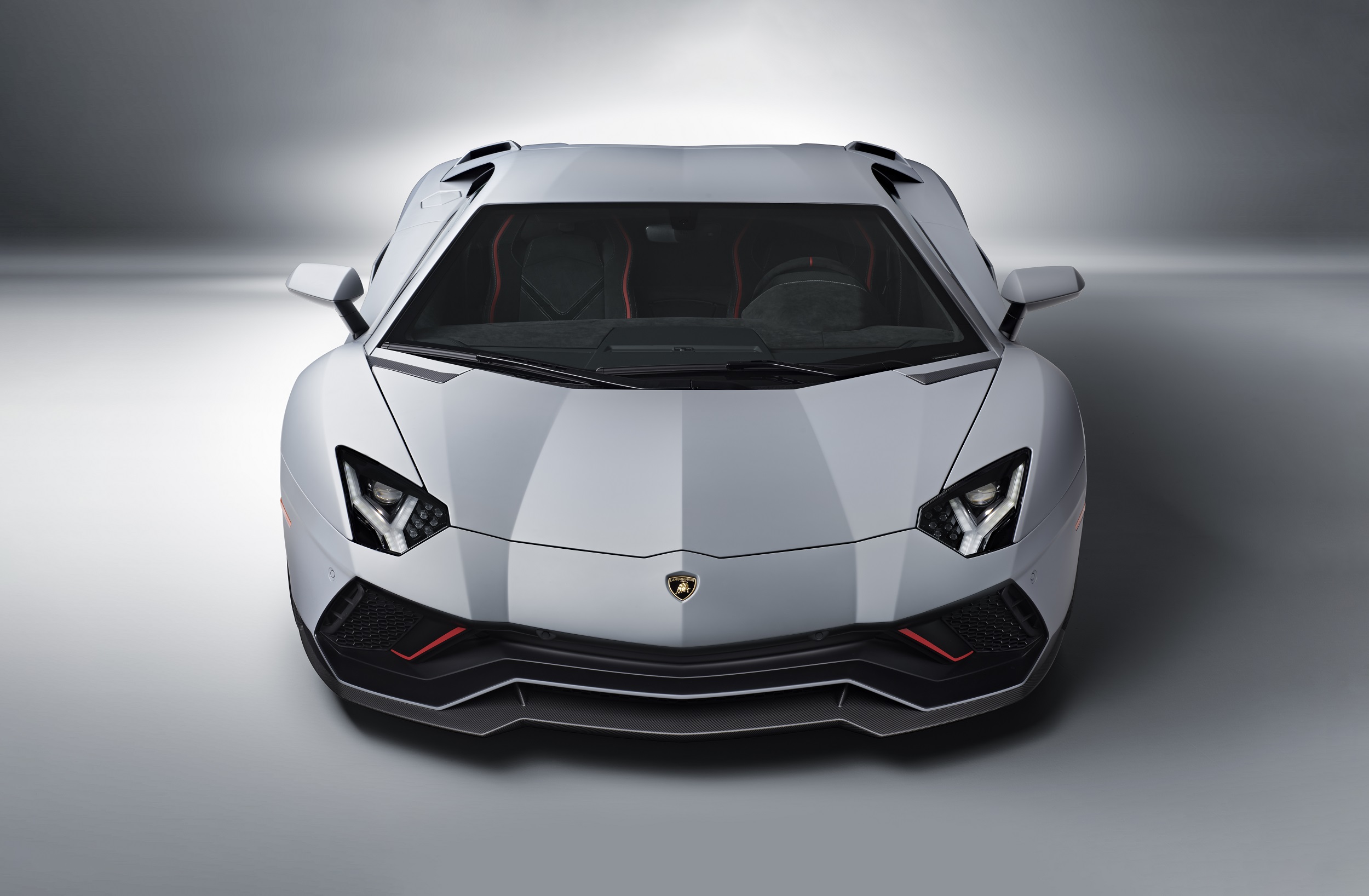 The Aventador Ultimae was the final expression of Lamborghini's most successful flagship model. It seemed fitting, then, for the supercar to be equipped with a truly formidable powerplant. The 6.5-litre naturally aspirated V12 is the beating heart of all Aventador models.
However, in the Aventador Ultimae, it's been tweaked to crank out 769 hp and 531 lb-ft of torque. It's power that's put to effective use, too. The Aventador Ultimae has a curb weight of 3,417 lbs, but it will still rocket to 60 mph in about 2.8 seconds and hit a 217 mph top speed.
Ferrari 812 Competizione – 819 hp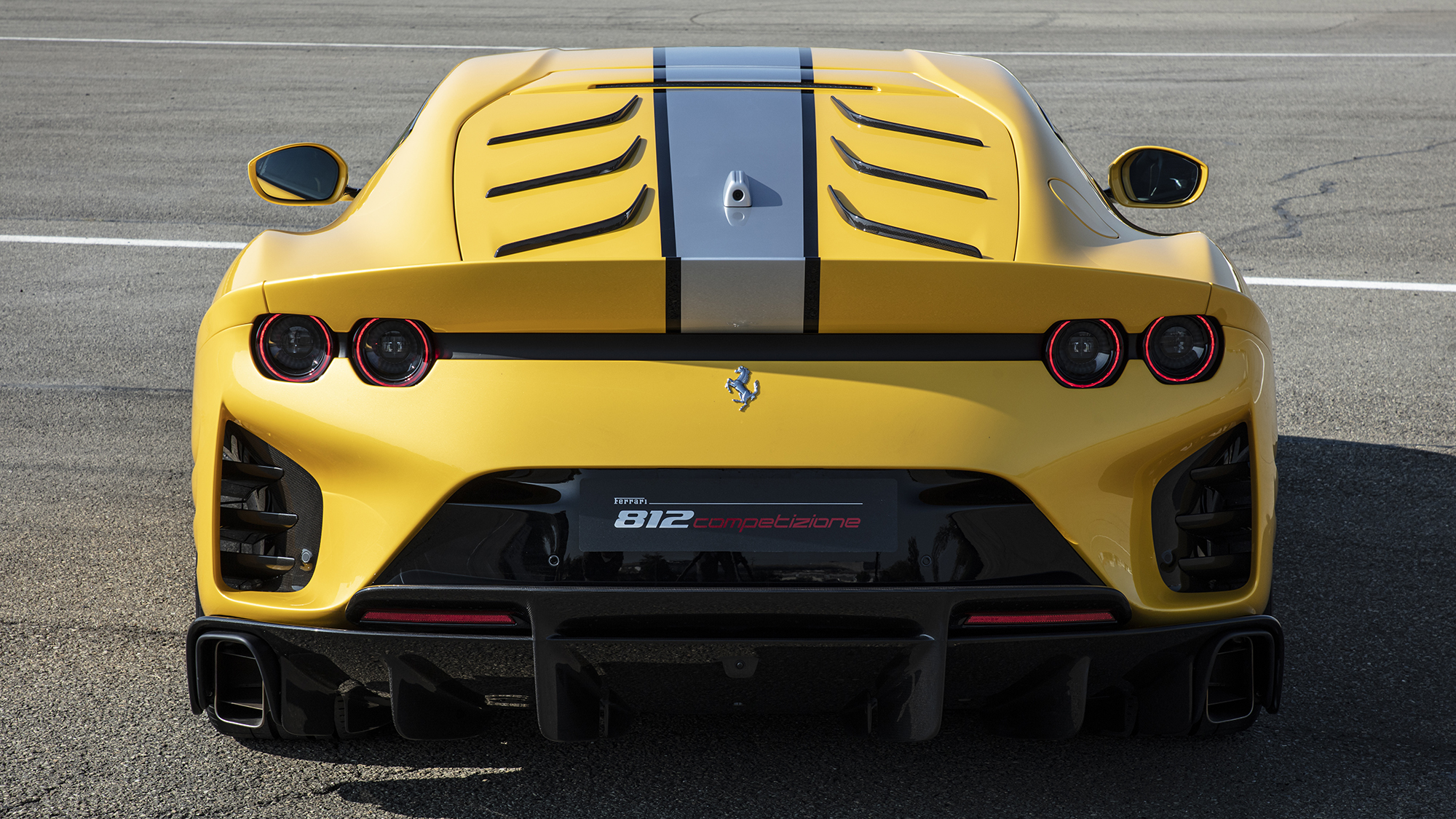 You can think of the Ferrari 812 Competizione as an 812 Superfast on steroids. Everything has been dialed up by several notches; the 812 Competizione boasts more aggressive styling, razor-sharp handling and more power under its sculpted hood.
It gets the same V12 engine as the 812 Superfast, but here, the 6.5-litre unit now makes a thumping 819 hp. That's a 29-hp bump, enough to make the 812 Competizione one of Ferrari's most powerful production models. All that power is fed to the rear wheels via a seven-speed dual-clutch automatic for blistering on-road performance.
Around Ferrari's Fiorano track, the 812 Competizione was 1.5 seconds faster than the 812 Superfast and about as rapid as the legendary LaFerrari hypercar.
Ferrari Daytona SP3 – 830 hp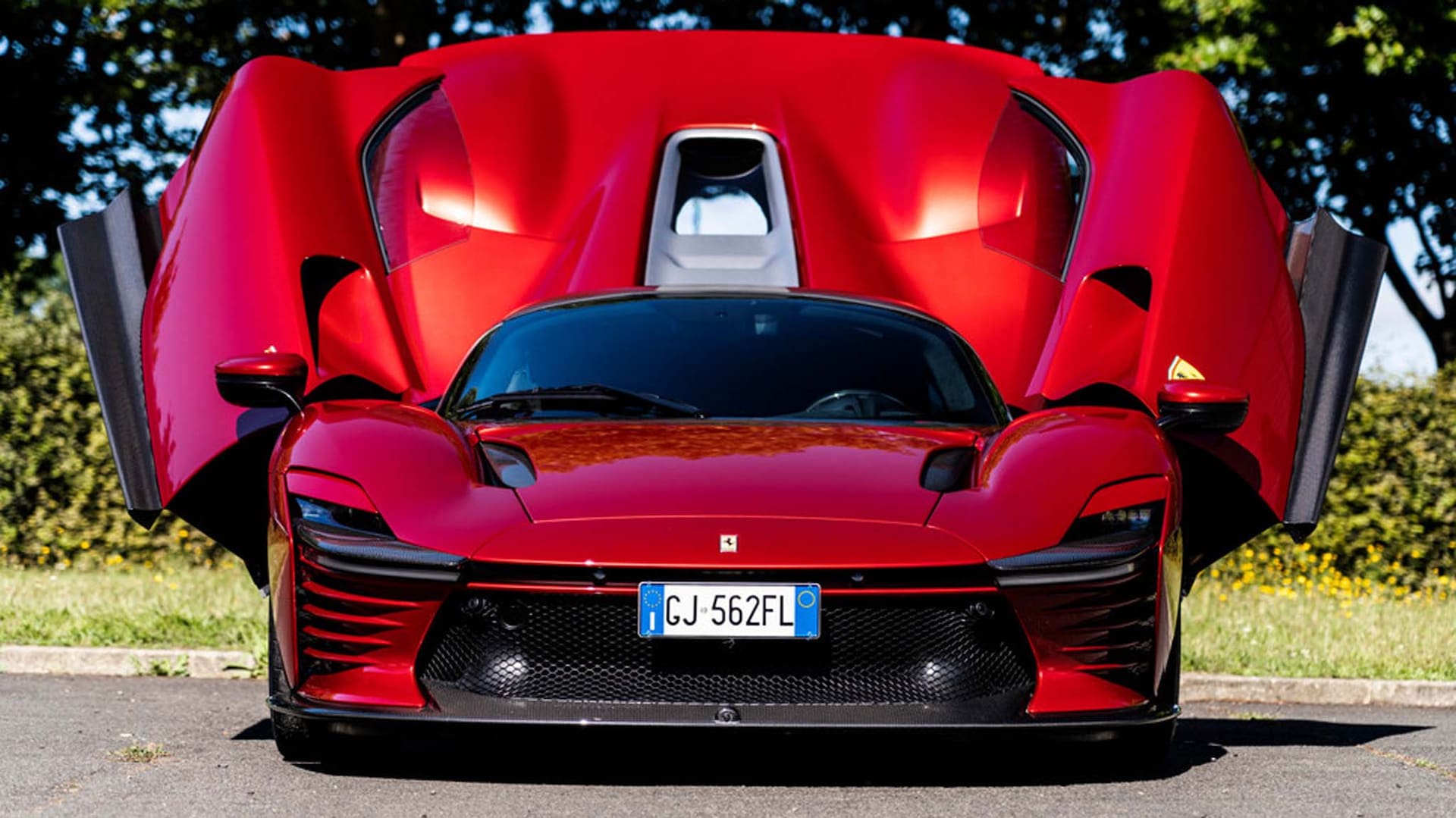 The Daytona SP3 is the latest member of Ferrari's Icona Series – a line of vehicles conceived to celebrate some of Ferrari's most iconic classic models. The Daytona SP3 boasts retro-themed styling inspired by the '60s Ferrari race cars. There's nothing retro about its power output, though.
The Daytona SP3 is powered by a free-breathing 6.5-litre V12, essentially an evolution of Ferrari's Tipo F140 engine. In peak mode, the limited-series hypercar makes about 830 hp at 9,250 rpm and 514 lb-ft of torque at 7,250 rpm. It is currently the most powerful Ferrari non-hybrid model.
Pagani Huayra R – 838 hp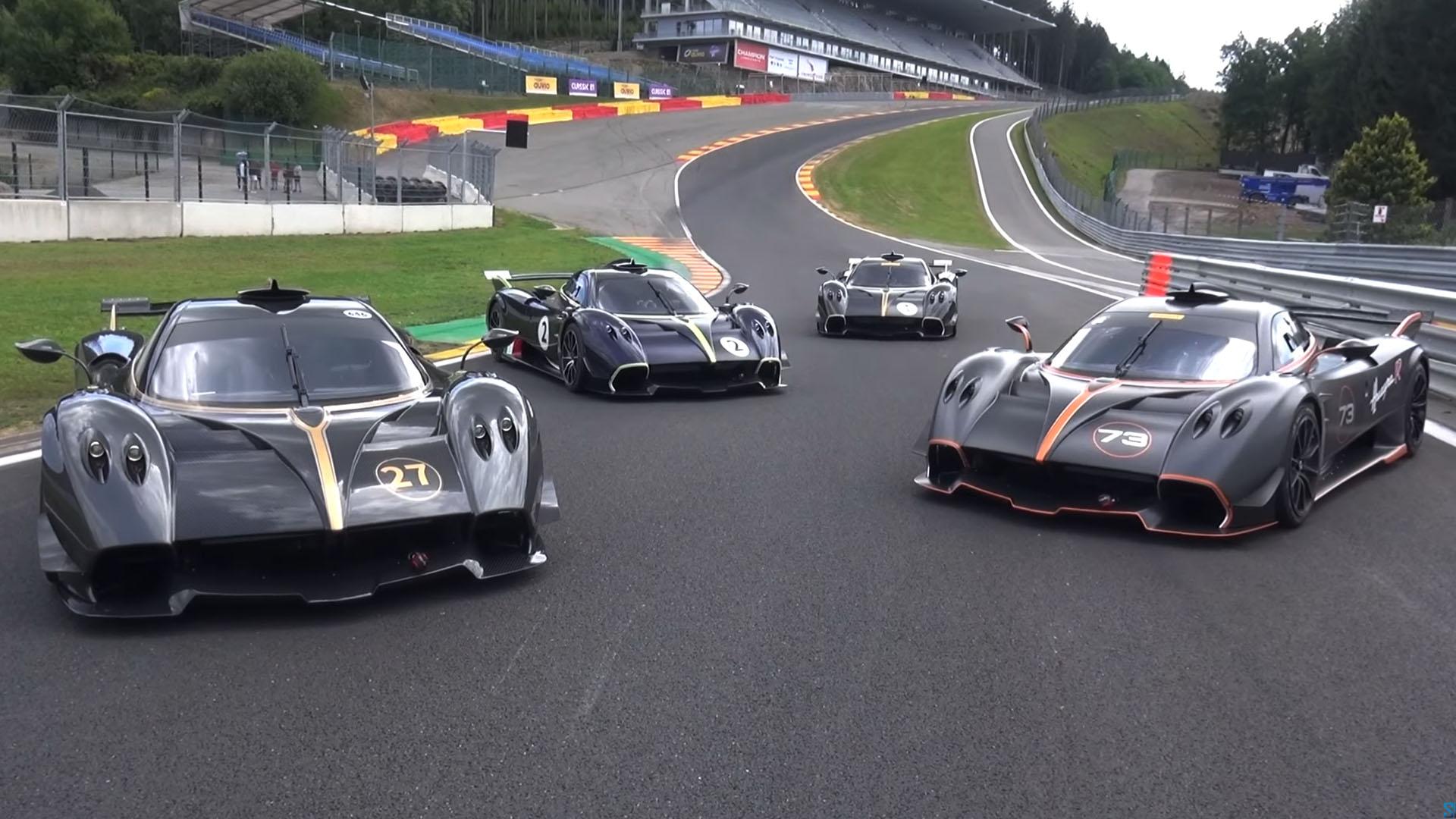 Pagani describes the Huayra R as its 'most extreme Pagani hypercar made exclusively for use on the track.' That's quite the statement considering the boutique carmaker is also the brains behind otherworldly Zonda R. The Huayra R, though, does make a solid case to be considered worthy of the carmaker's boastful claim.
The design is an evolution of the Huayra road car, but Pagani went down a different route regarding the engine. The powerplant, dubbed the Pagani V12-R, is a 12-cylinder, 6-litre naturally aspirated unit designed from scratch in partnership with HWA AG, a German company that builds vehicles and components for Mercedes-AMG race cars.
The V12 engine generates 838 hp and 553 lb-ft of torque, enough for the Huayra R to work some adrenaline-fuelled magic on the race track.
Aston Martin Valkyrie AMR Pro – 1,000 hp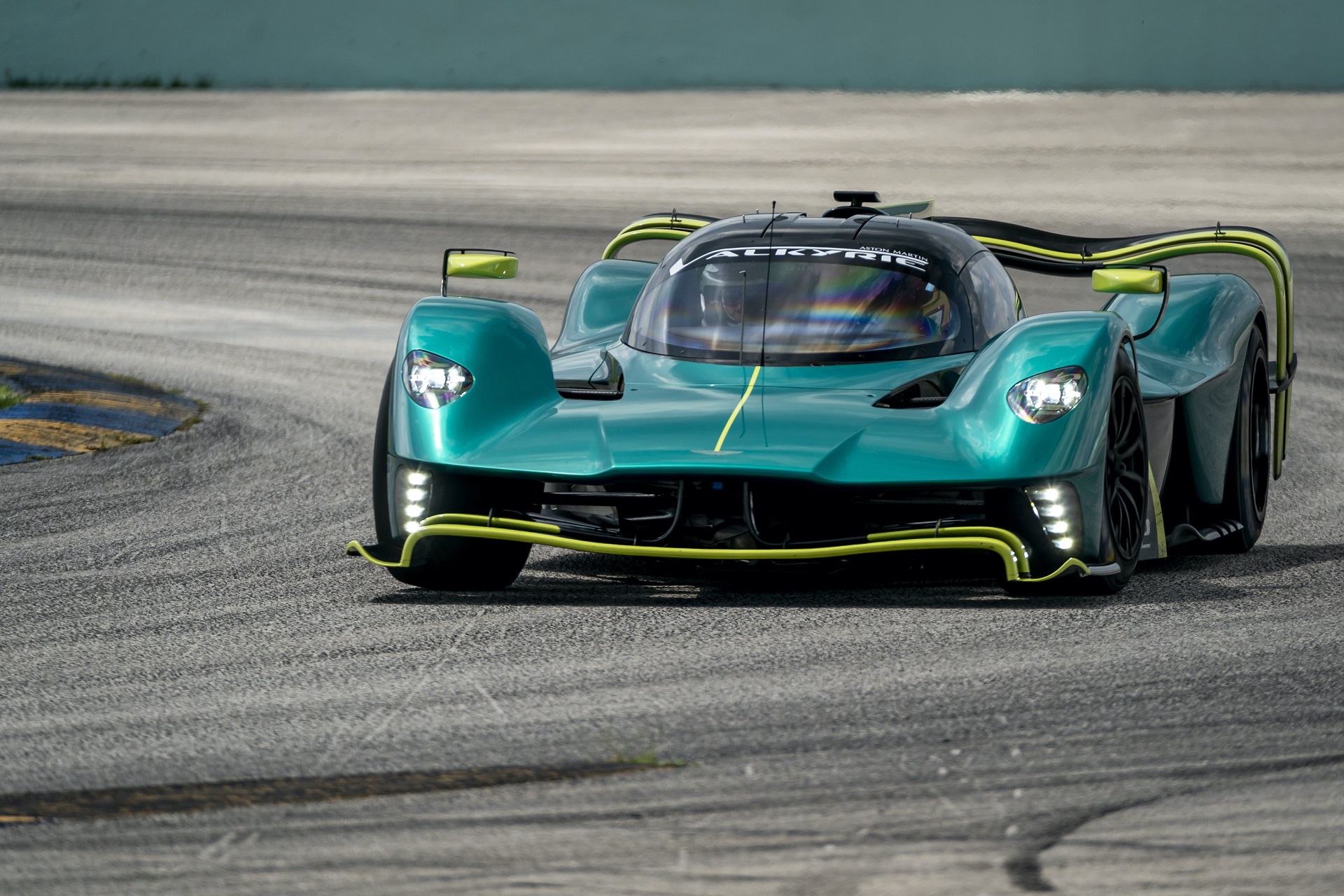 The Valkyrie AMR Pro is the non-road-legal sibling of the already bonkers Valkyrie hypercar. The fact that it is not suitable for public roads allowed the engineers to really push the performance envelope of the Valkyrie project.
Its bold styling is highlighted by flicks, grooves, exaggerated cutouts, and a massive wing that help channel airflow and maximize downforce. Another key element is the engine. Unlike the road-going Valkyrie, the AMR Pro ditches a hybrid powertrain in favour of a naturally aspirated engine unit.
The hand-crafted Cosworth V12 revs to an ear-splitting 11,000 rpm, churning out a thousand horsepower in the process. It is currently the most powerful 'unassisted' naturally aspirated engine in a production car.