The automobile industry is in a state of constant change, thanks to advancements in technology and dynamic consumer tastes. This becomes even more evident when you consider how much the notion of vehicle performance has evolved over the years.
Gone are the days when the rush of adrenaline behind the wheel was only possible with full-on sports cars. One of the fastest accelerating cars today is a sedan, something that would have been inconceivable just a few years ago.
There are now sedans that will rival sports cars for speed and overall handling without compromising too much in the way of everyday practicability. The examples highlighted here prove that sedans no longer have to be boring and can be so much more than glorified people carriers.
#10: BMW M5 CS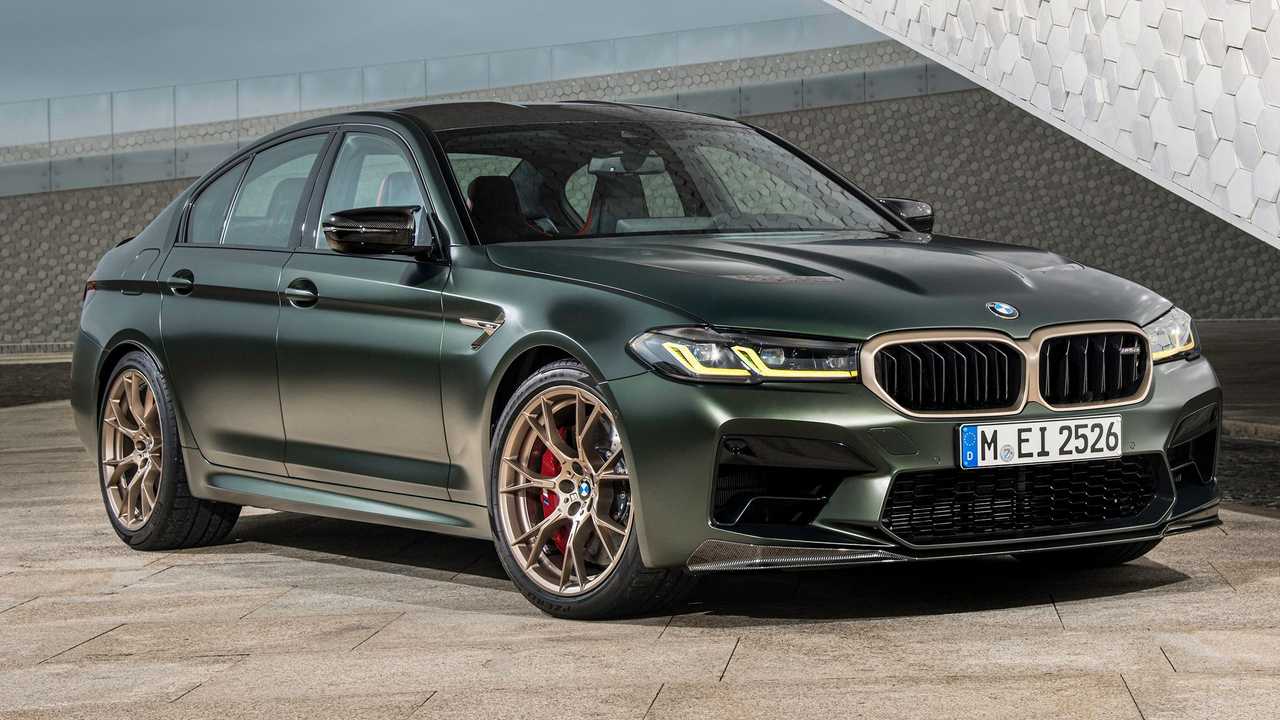 Via Motor1.
The BMW M5 CS sports sedan is undoubtedly the most extreme road-going family car released by BMW's 'M' Division. It is powered by the same twin-turbocharged 4.4-litre V8 engine found in the M5 Competition. However, BMW engineers have been able to squeeze out ten extra horsepower, resulting in a total output of 627-hp, making it the most powerful BMW road car—at least for now.
It's not just for show, either. The BMW M5 CS can sprint to 60 mph in a blistering 2.8 seconds, and the needle will continue climbing until the car maxes out at a restricted 190 mph top speed. It may be a sedan, alright, but those stats are right up in sports car territory.
#9: Mercedes Benz E63 S AMG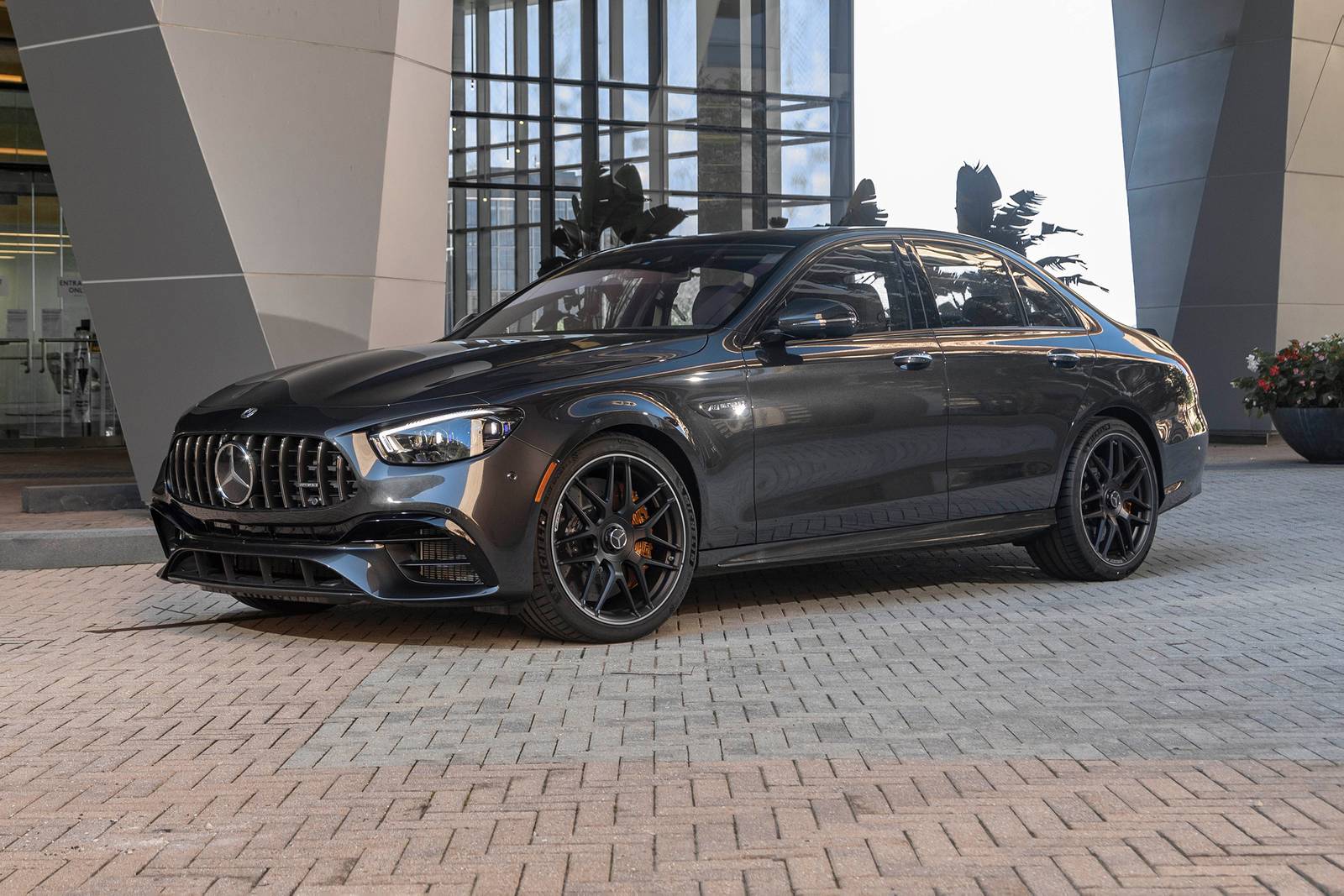 Via Edmunds.
The latest iteration of this AMG powerhouse packs enough arsenal to take on such a formidable rival like the BMW M5 CS. They both share a twin-turbo V8, but in this case, the power plant churns out a stout 603-hp and 627 lb-ft of torque.
It may be slightly down on power compared to BMW's M5 CS, but the Merc also has no problem hitting 60 mph in less than 3 seconds. The top speed is capped at 186 mph by an electronic governor. Interestingly, this maximum speed is reached at about 5,000 rpm in the ninth gear, and one can only wonder how much faster the E63 S AMG can go without restrictions.
#8: 2021 Dodge Charger SRT Hellcat Redeye Widebody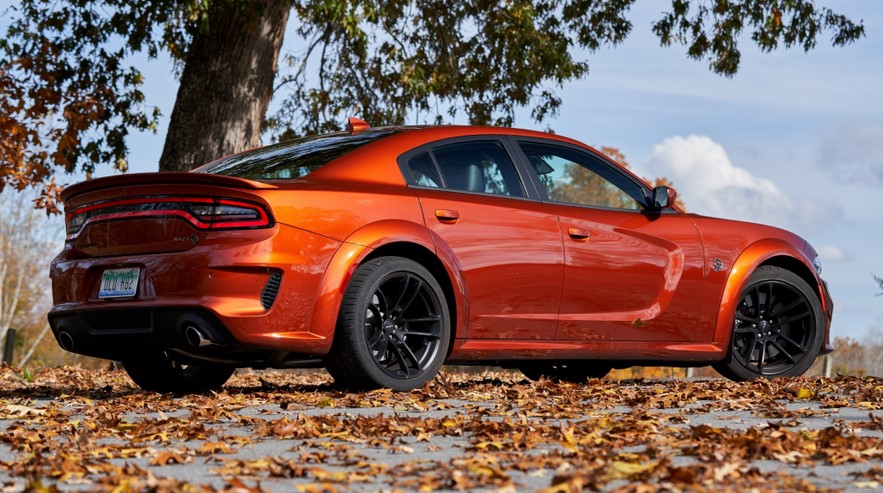 Via Mopar Industries.
This American brute will probably be well past the 60 mph mark by the time you wrap your tongue around its lengthy name. The Charger SRT Hellcat Redeye Widebody is big, beefy and checks all the boxes for a family car with ample boot space and seating for five adults. It also happens to be one of the fastest American sedans ever made, with a top speed north of 200 mph.
At the heart of the Charger's performance is a supercharged 6.2-litre V8 that belts out a frankly ridiculous 797-hp and 707 lb-ft of torque. It's power that can be unleashed in a flash, instantly transforming the rather mundane-looking Charger into something decidedly more potent.
#7: 2021 Audi S6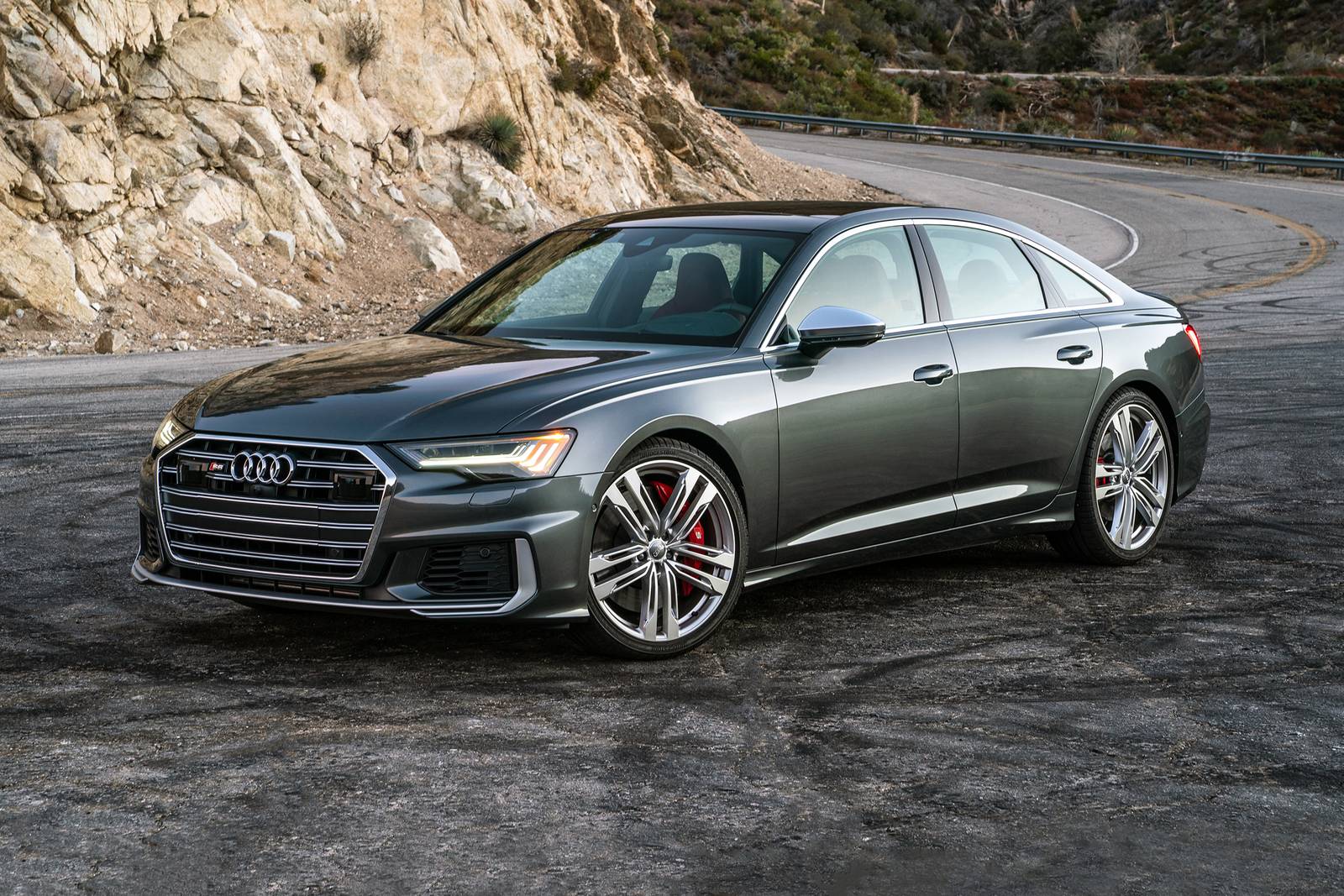 Via Edmunds.
The 'S' designation marks this one as the sporty variant of the A6 sedan. Audi did not follow the V8 route of its main rivals, Mercedes Benz or BMW, and instead opted for a 2.9-litre twin-turbocharged V6 unit to power the 2021 Audi S6.
That engine is aided by a 48-volt hybrid system for a total yield of 444-hp. The S6 has the classic subtle looks that make it perfect for a school run, and it comes loaded with an extensive suite of driving assistance features to make daily cruising an absolute pleasure.
However, it still packs enough punch to surprise the unwary driver on the highway. Certainly, a 4.4-second dash to 60 mph is nothing to sneeze at. That's as rapid as the Ford Mustang GT.
#6: 2021 Alfa Romeo Giulia Quadrifoglio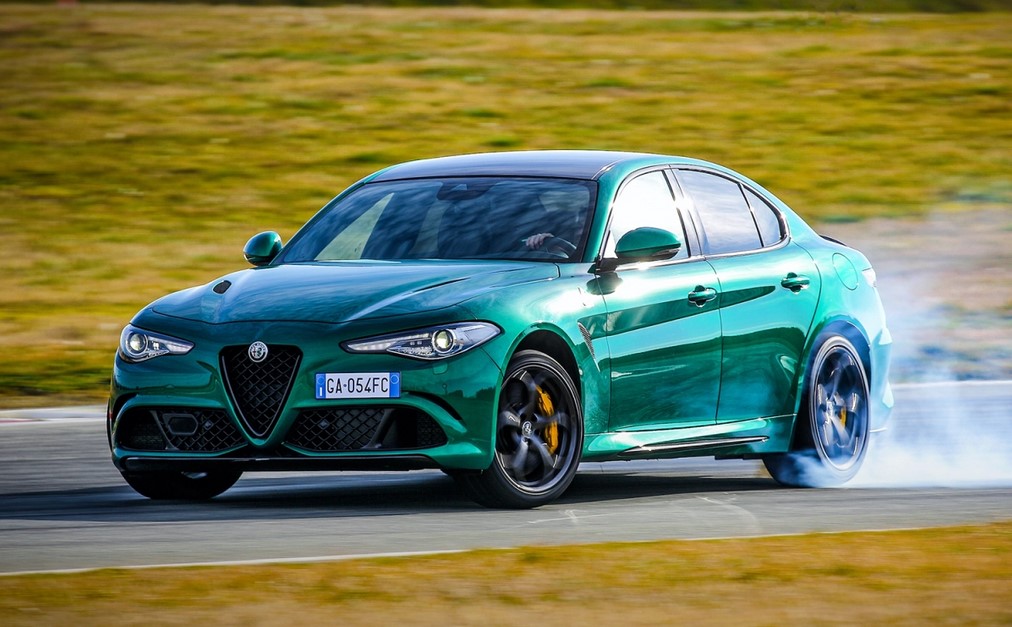 Via Inside Hook.
Alfa Romeo does not get the credit it deserves. That may be connected to the dominant nature of its rivals. However, the Italian carmaker has its signature behind some truly impressive models like the Alfa Romeo Giulia Quadrifoglio.
Its strong points include sharp handling and a playful demeanour, but the highlight has got to be the Ferrari-derived twin-turbocharged V6 shoehorned under the hood. It feeds 505-hp to the rear wheels via an 8-speed automatic transmission for some truly breathtaking performance.
This sedan will slide around and rocket down a straight like a thoroughbred sports car, but it can also dial things down when needed, making it perfect as a daily driver.
#5: Porsche Panamera Turbo S E-Hybrid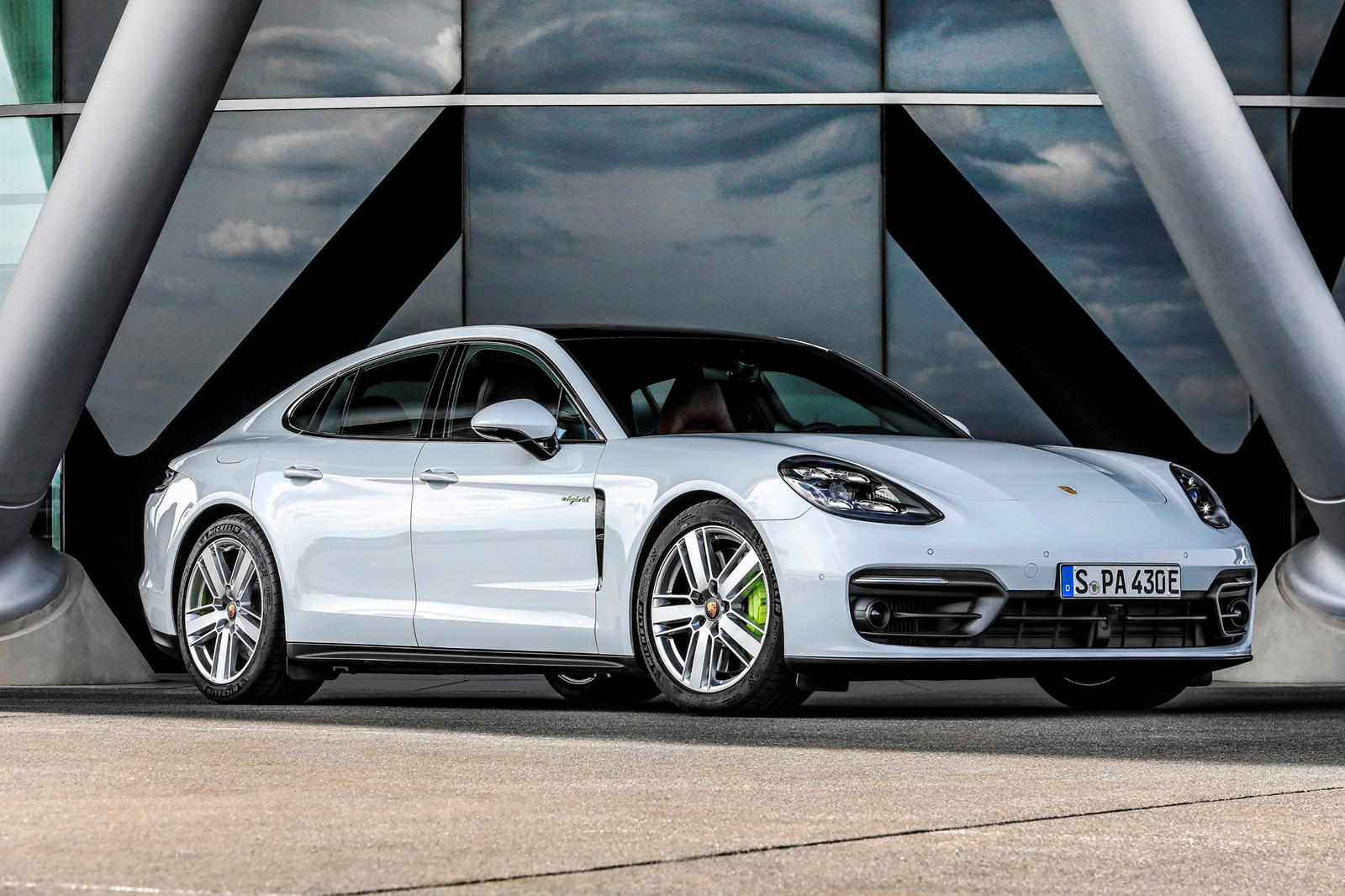 Via Car Indigo.
This sports sedan continues to impress with its performance. First, the hybrid powertrain makes it one of the most fuel-efficient vehicles in its class, with up to 48 MPGe for combined city and highway driving.
There's also another purpose for the hybrid setup—more power. The 2021 Panamera Turbo S E-Hybrid cranks out a thumping 689-hp and 642 lb-ft of torque from its 4.0-litre twin-turbocharged V-8 and electric motor combo. It helps the Panamera shrug off its considerable 5,400-pound weight, getting it to 60 mph in about 3 seconds.
#4: Mercedes Benz AMG GT 63 S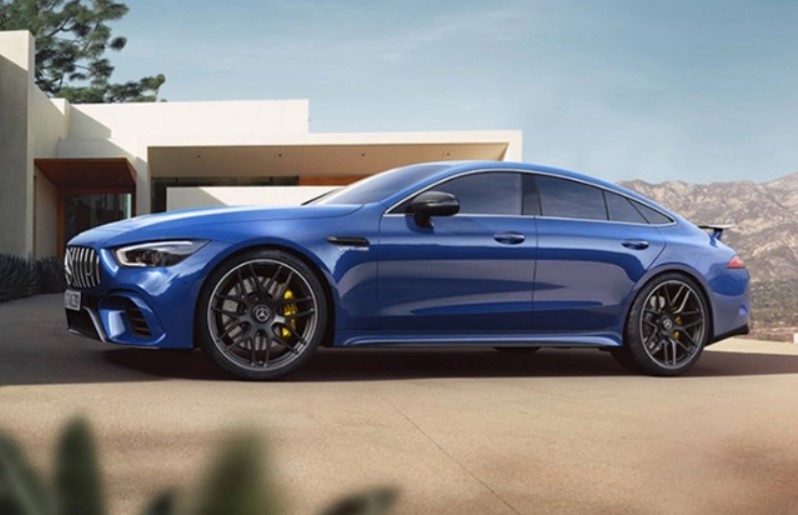 Via Economic Times.
The AMG GT 63 S gives off sports car vibes with its low profile, but it's a proper sedan with enough room for four adults. That makes its scorching performance even more impressive. It weighs over 4,700 lbs, but you wouldn't know it as you watch the car rocket from rest to 60 mph in 2.9 seconds and past the quarter-mile marker in 11.1 seconds at 125 mph.
It will handily beat sports cars like the Toyota Supra and Porsche 718 Boxster out on the drag strip. The secrets of its performance include a racy chassis, AMG-tuned 4Matic all-wheel-drive system and a twin-turbo V8, good for 630-hp and 664 lb-ft of torque.
#3: Porsche Taycan Turbo S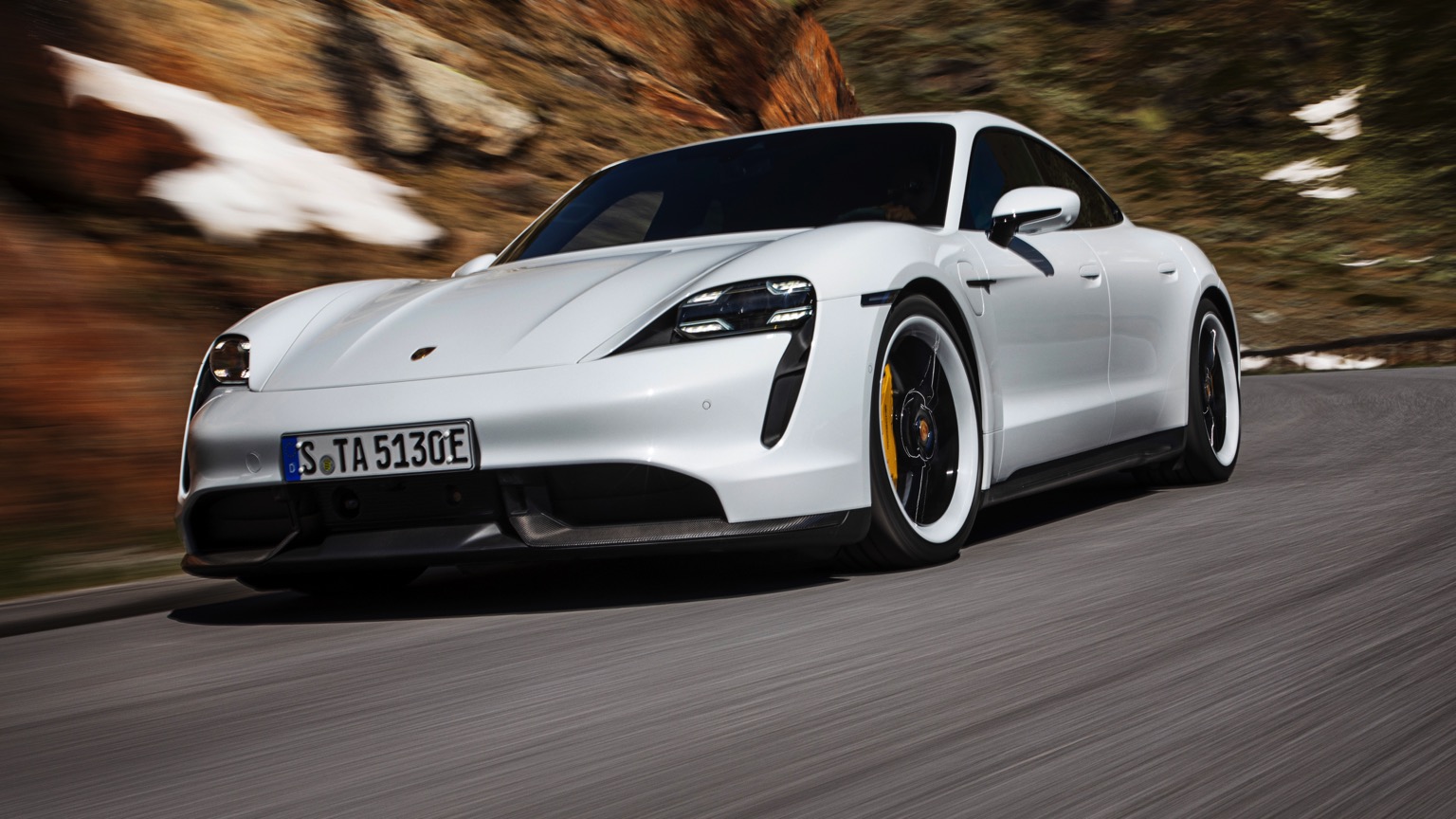 Via EV Database.
It's clear now that all-electric cars are here to stay and will play a big part in shaping the future of the automobile industry. However, cars like the Taycan Turbo S demonstrate that the future does not have to be boring, filled with noiseless battery carts that do little apart from conveying people from one point to another.
The Taycan Turbo S has turned out to be a big success story, thanks partly to the influence of the brand, but there's also the fact that the EV has been able to seamlessly combine practicality and performance in one package.
It's roomy, comfortable and can effortlessly handle routine family tasks like grocery trips, school runs and a cruise to the office. You almost forget this is a car that can also bolt to 60 mph in 2.6 seconds, thanks to a brutally effective launch control feature and an overboost function that can supply as much as 750-hp for short stints.
#2: Tesla Model S Plaid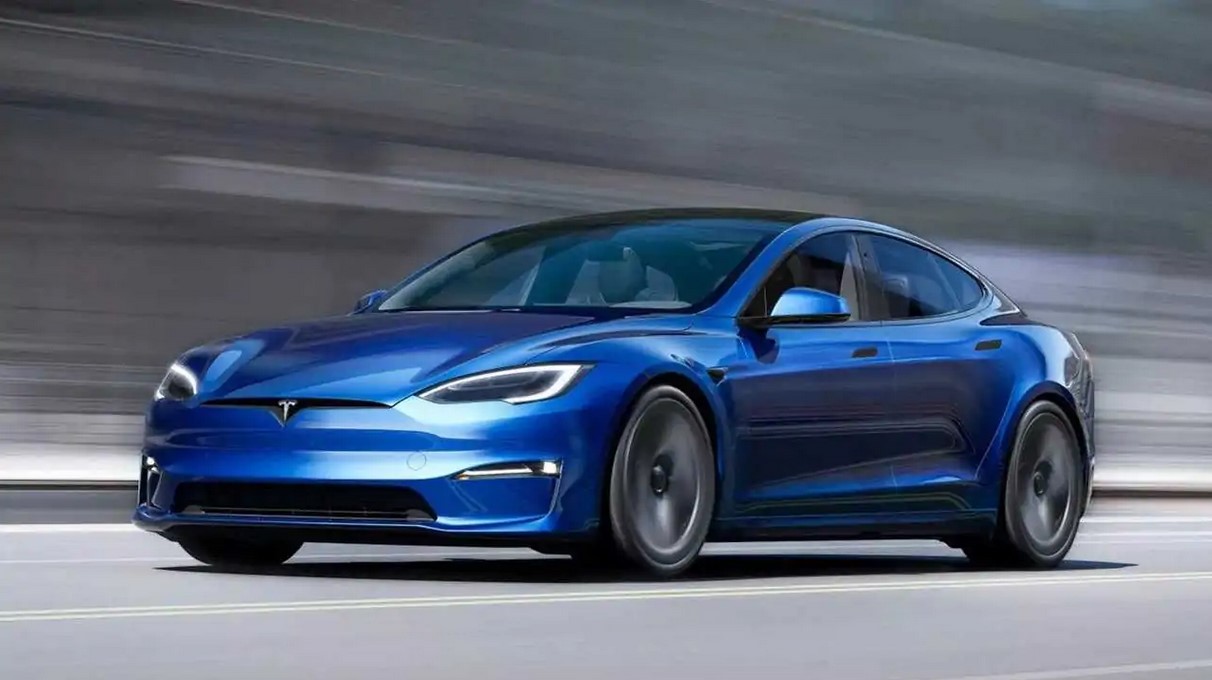 Via Motor1.
There are only a handful of cars that can rival the Tesla Model S Plaid for straight-line acceleration. In ideal conditions and with the 'Cheetah Stance' engaged, the EV can hit 60 mph in less than 2 seconds and finish the quarter-mile run in an astounding 9.34 seconds at 152 mph.
That's faster than hypercar stalwarts like the McLaren Speedtail or the Bugatti Chiron. Yet, the Tesla Model S Plaid is not considered to be a sports car. It's a full-size sedan with all of the comfort features of the typical family car.
To be fair, though, it does have a bank of three electric motors that supply 1,021-hp and 1,050 lb-ft of instant torque. Therein lies the secret of its mind-boggling performance.
#1: Cadillac CT5-V Blackwing
Via Car and Driver.
Cadillac may have announced that it's going all-electric by 2030, but the carmaker is not quite done with petrol engines just yet. The CT5-V sedan is proof of that.
The 'Blackwing' is not a reference to the engine, like in the days of old. Instead, it's meant to earmark this hulking beast as the new pinnacle of performance sedans for the American brand.
The CT5-V Blackwing gets a supercharged V8 that pushes out a tire-shredding 668-hp and 659 lb-ft of torque at peak RPMs. That output makes it the most powerful production Cadillac ever made. According to the carmaker, the full-size sedan can accelerate to 60 mph in 3.4 seconds and max out at a top speed in excess of 200 mph.