Change is the single constant factor within the high-performance car segment. Continuous technological advancement and ever-evolving customer tastes mean carmakers are constantly upgrading their existing lineups. New sports car models are released into the market on a regular basis.
The upside here is that launching new vehicles automatically pushes current models into the used car market. It creates viable options for enthusiasts who cannot afford brand-new performance vehicles. Here, we have put together a list of excellent used sports cars that can be purchased without breaking a $50,000 budget ceiling.
2019 Nissan 370Z NISMO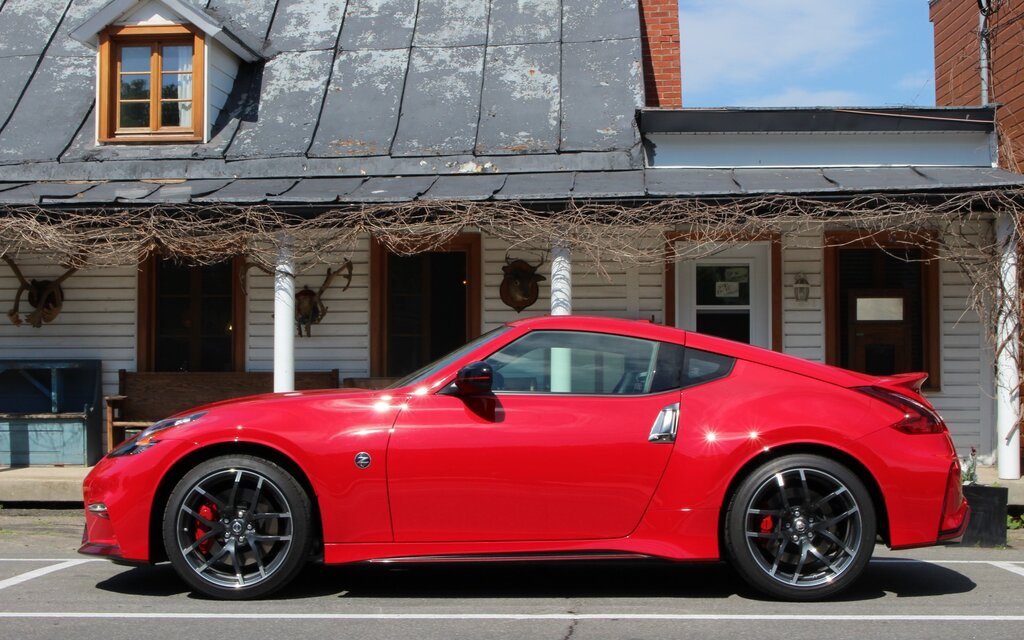 Price ≈ $35,995
NISMO, short for Nissan Motorsports, is responsible for building Nissan's souped-up performance machines. The 2019 370Z NISMO allows you to get in on that action without breaking the bank. Packed within that chunky frame is Nissan's trusty V6, tweaked to produce 350 hp at 7,400 rpm (up from 332 hp in the regular 370Z) and 276 lb-ft of torque.
A seven-speed automatic transmission is available, but we'll spring for the six-speed manual option for maximum thrills. Yes, the 370Z has now been replaced by the all-new 2023 Z sports coupe. However, we daresay the 370Z's design has aged well, and the fact that this is the NISMO version might be all the temptation you need.
2019 Audi TT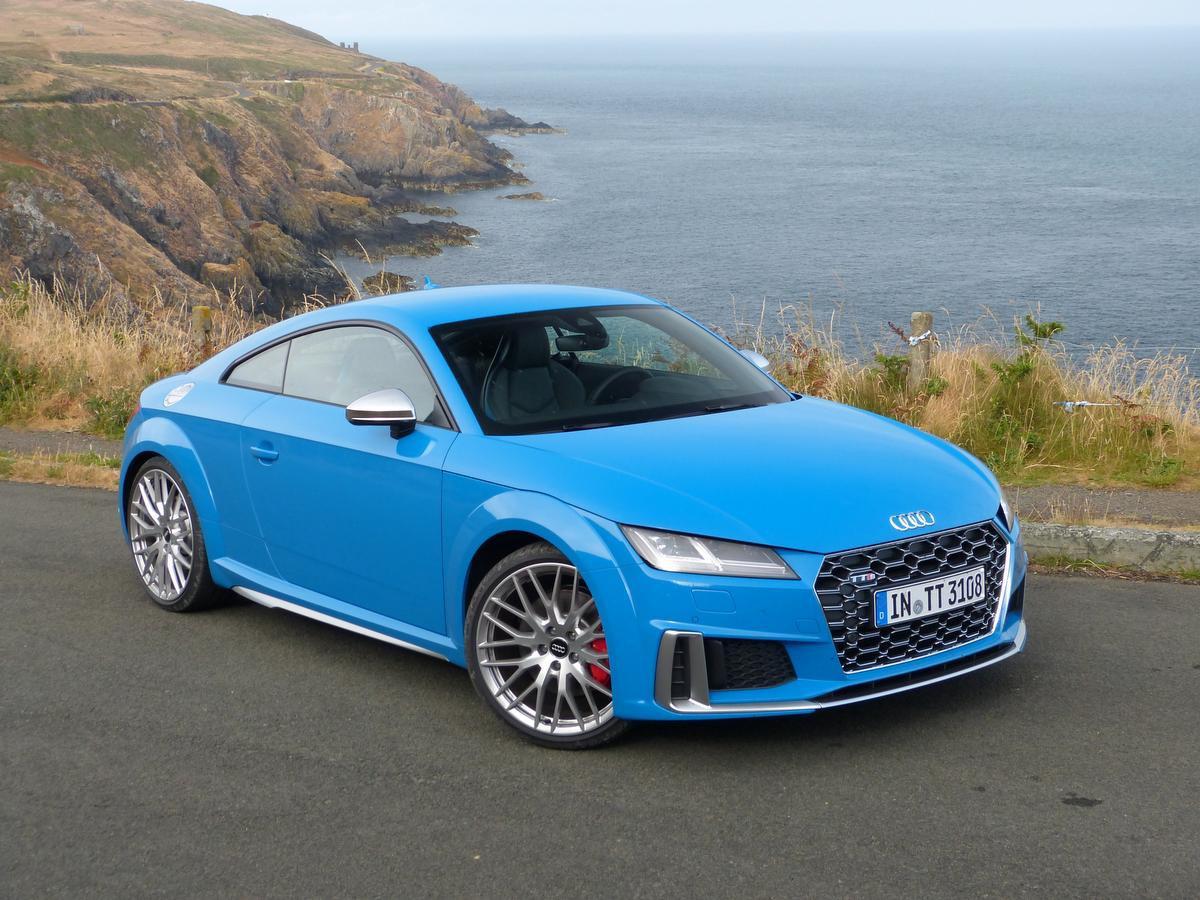 Price ≈ $37,977
Audi has decided to retire the TT sports car by 2023, favoring an electric replacement. However, the car still has a lot to offer, and if you can't afford the latest models, the 2019 version is still a pretty decent bargain. Its turbocharged inline-4 engine makes 228 hp and 258 lb-ft of torque. There are no manual transmission options, but the seven-speed dual-clutch automatic does not disappoint with quick, lively shifts.
Then there's the TT's snazzy styling and Audi's premium build quality in the mix. Yes, a replacement might be in the works, but there's a reason why the Audi TT has been in production for over two decades now.
2019 Mazda Miata MX-5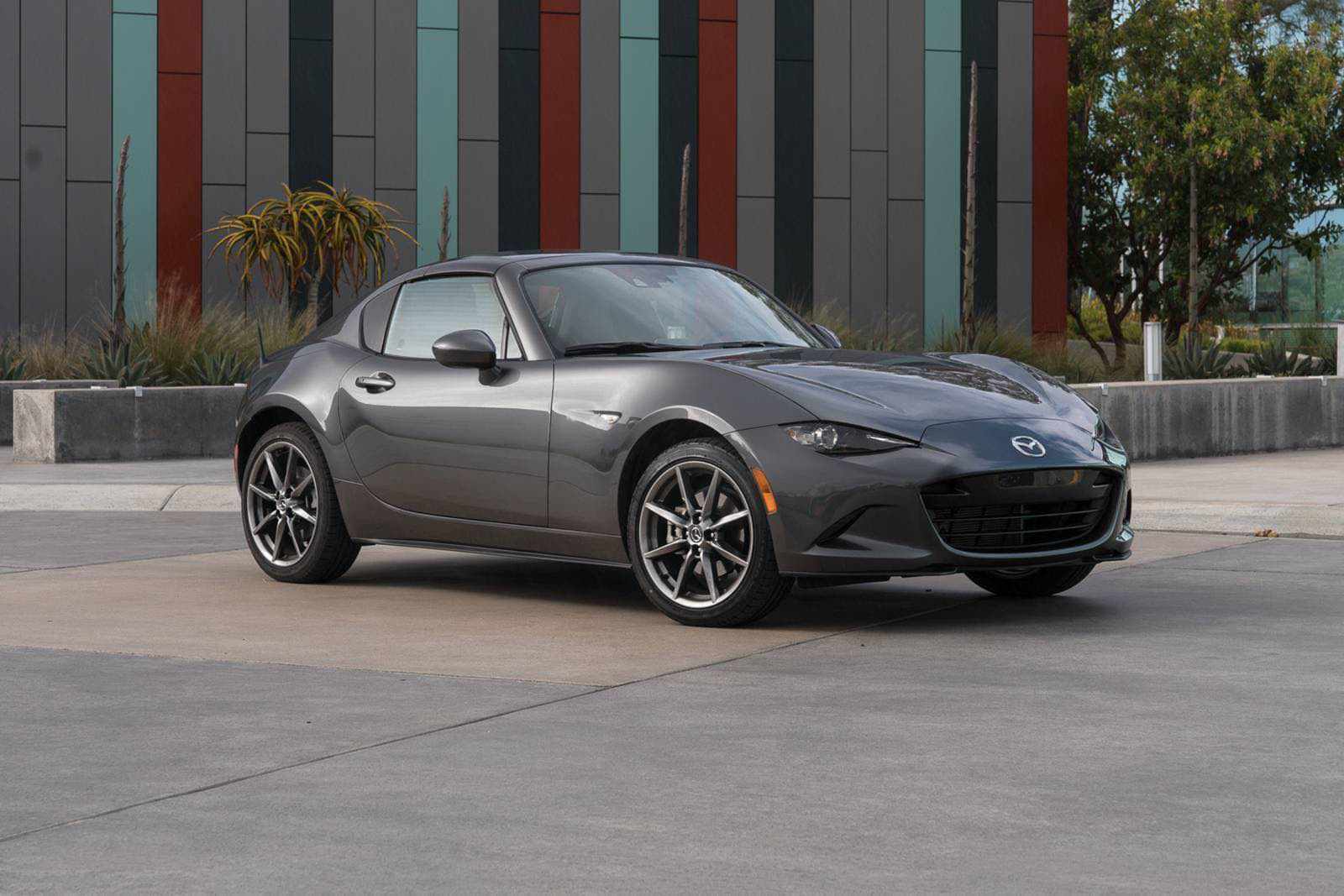 Price ≈ $24,723
The Miata MX-5 is in its fourth generation and shows no signs of slowing down, even after three decades plus. The delightful little sports car has outlived fierce rivals and fellow icons like the Honda S2000 and BMW Z3.     Mazda unleashed the fourth generation Miata (ND) in 2014 (for the 2015 model year) and has consistently updated the car.
The 2019 model has enough arsenal to delight the sports car enthusiast on a budget. Power is supplied by a 2.0-litre four-cylinder engine, good for 181 hp and 151 lb-ft of torque. It is a modest output by today's standards, no doubt, but then, the Miata has never really been about power but more about its handling prowess, agility and affordability.
2019 Volkswagen Golf R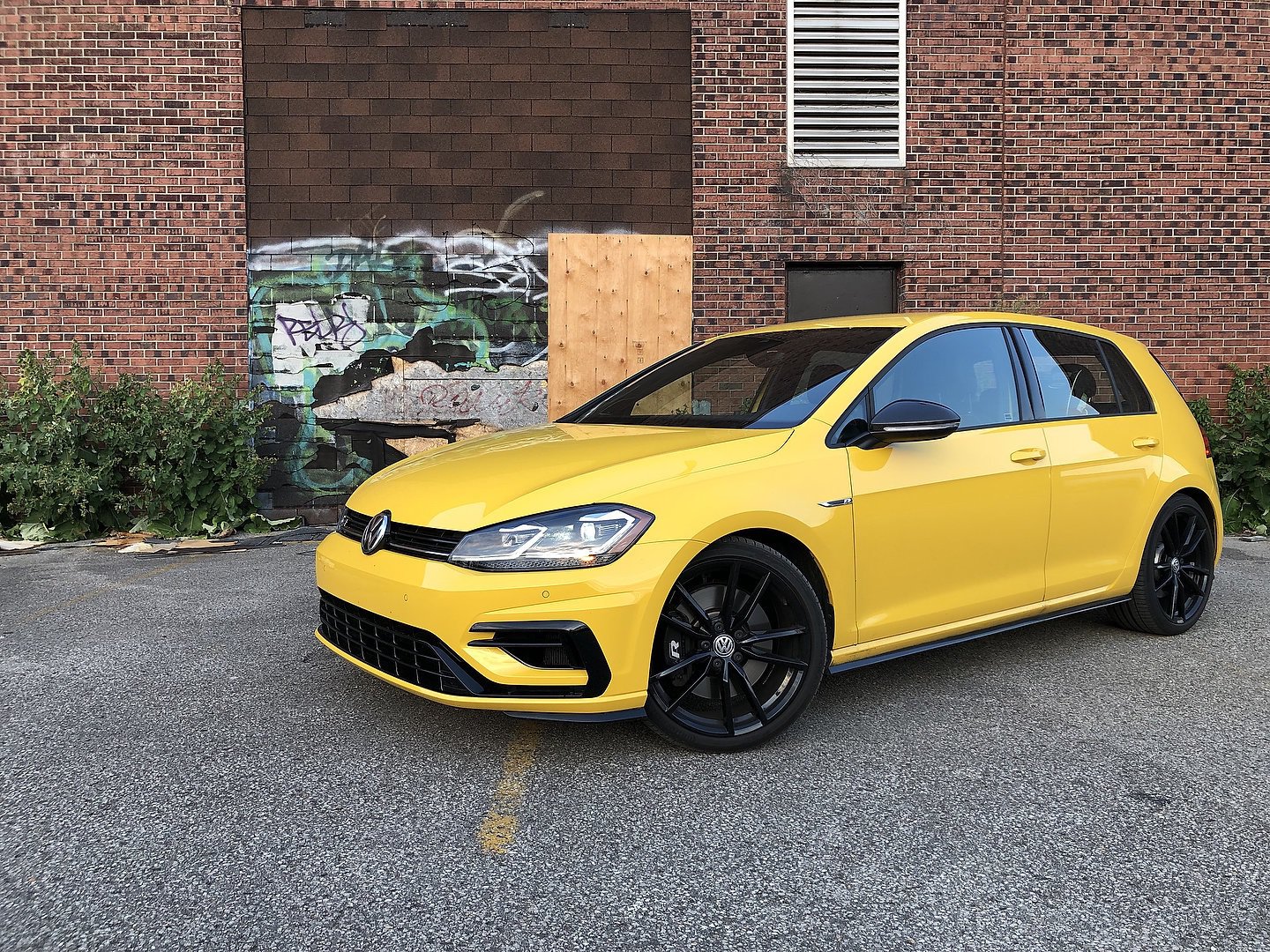 Price ≈ $33,500
When it comes to the world of hot hatches, the imperious Golf R is more than able to hold its own against established powerhouses like the Ford Focus ST or Subaru WRX STI. All-wheel-drive comes as a standard option, and under the hood is a punchy turbocharged 2.0-litre inline-four, good for 288 hp and 280 lb-ft of torque.
The Golf R is also offered with a six-speed manual transmission—something the purists will love. However, there's a seven-speed dual-clutch automatic option that's quicker and more practical.
2019 Toyota 86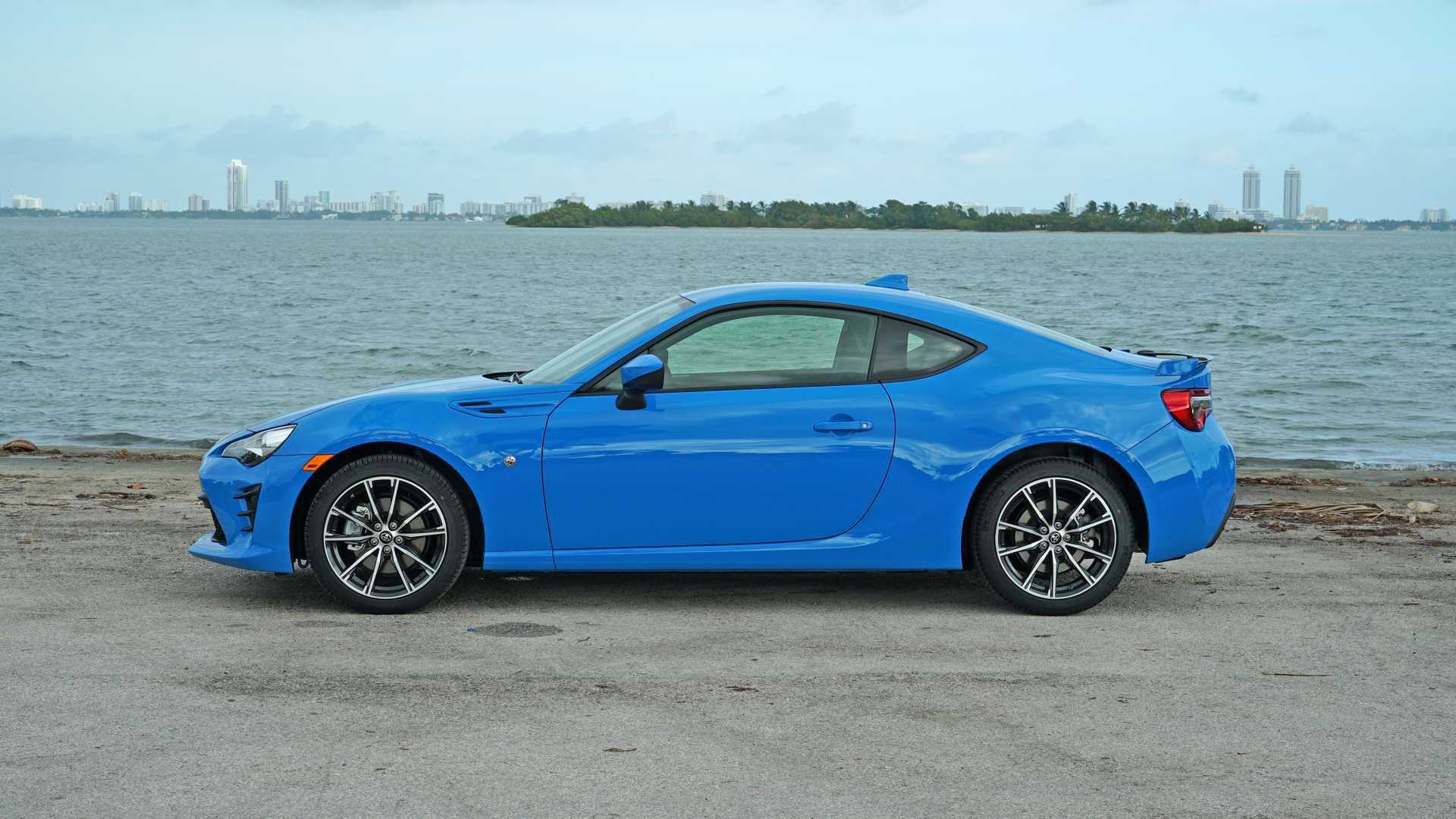 Price ≈ $27,990
The Toyota 86 is the product of one of the most successful modern automobile collaborations. The partnership between Toyota and Subaru has now yielded the second-gen Toyota 86 sports car, but that might just make the first-gen model something to consider, especially if budget is a primary factor.
The 2019 Toyota 86 is by no means a shabby performer, with responsive steering and a well-balanced chassis that help make it a delight to drive. The standard version also comes with features like the Torsen limited-slip rear differential that enhance the driving experience even more. As far as used models are concerned, we'd opt for the TRD Special Edition model—more features at a price point that's still reasonable.
2018 BMW M2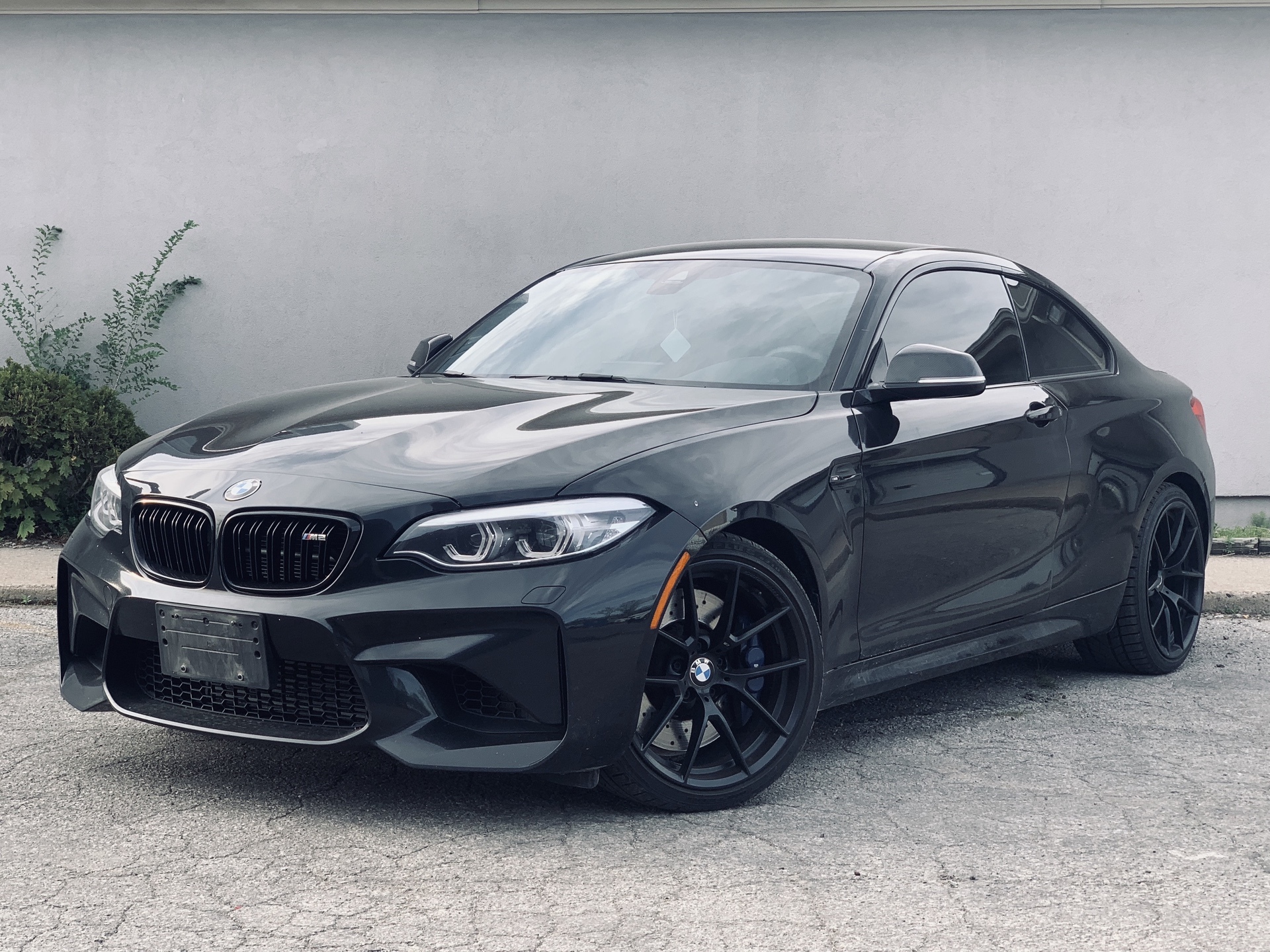 Price ≈ $45,500
The BMW M2 is arguably one of the best modern BMW M cars, and snagging a 2019 model for under $50,000 is nothing short of a great bargain. The 2019 model received rave reviews for its superbly balanced chassis, agile handling, and the availability of a standard stick transmission. The M2 is also not shy in the power department, with a 3.0-litre twin-turbo inline-6 that cranks out a heady 405 hp and 406 lb-ft of torque. It is enough to rocket the car to 60 mph in about 4 seconds and a 174 mph top speed.
Yes, the M2 offers a harsher ride than the M240i, but then, the M2 was designed to be an uncompromising driver's performance car, and in that regard, it certainly scores top marks.
2018 Audi S4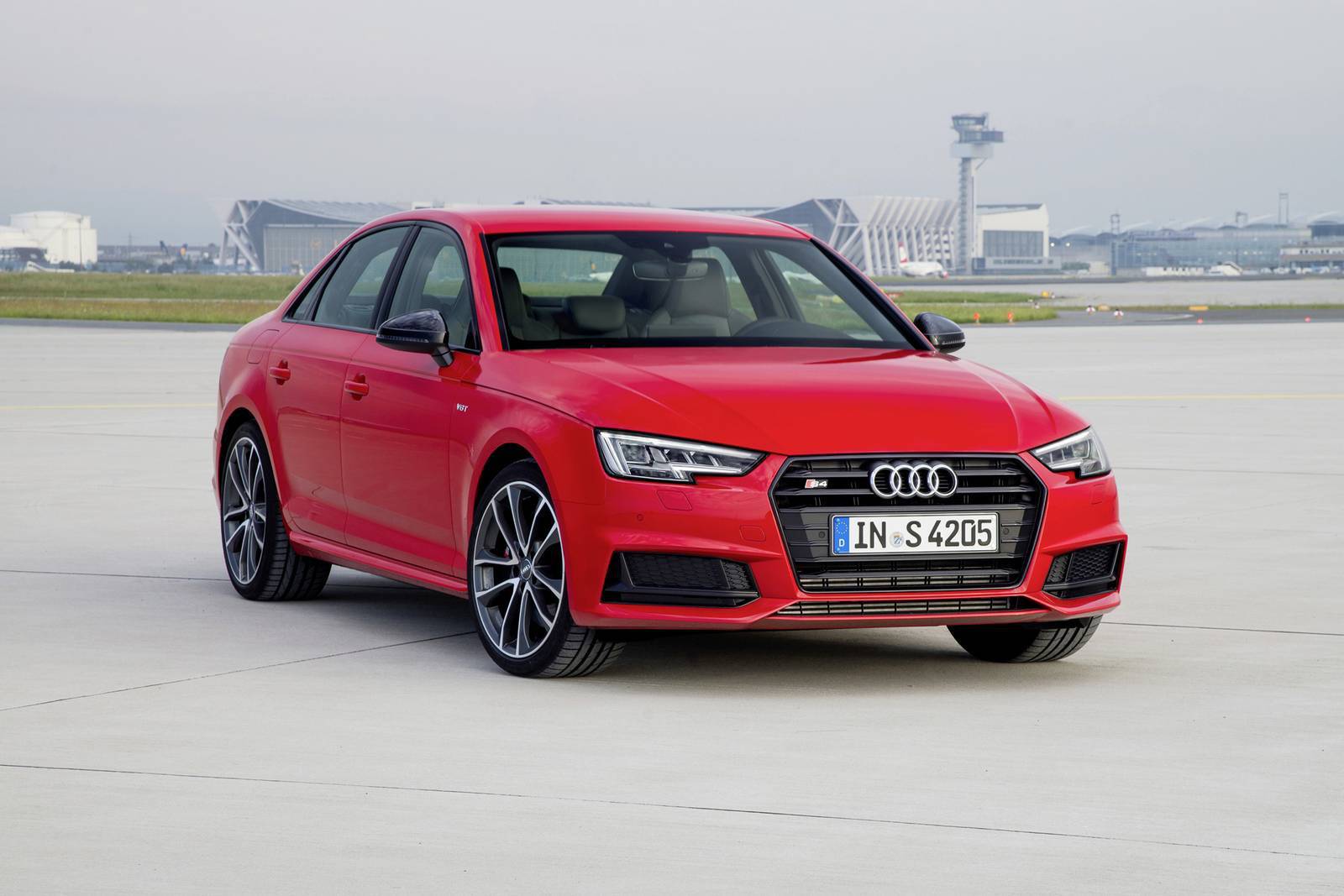 Price ≈ $44,500
The Audi S4 has four doors, comfortable seating for four adults and decent luggage space. However, it is also a full-on sports sedan that can rocket to 60 mph in 4.3 seconds and complete the quarter-mile run in 12.8 seconds at a breezy 109 mph.
Much of that performance is down to a gutsy turbocharged 6-cylinder that generates 354 hp at 6,400 rpm and 369 lb-ft of torque from just 1,370 rpm. The S4 is also equipped with Audi's famous Quattro all-wheel-drive as standard, and build quality is excellent as per Audi standards.
2015 Cadillac CTS-V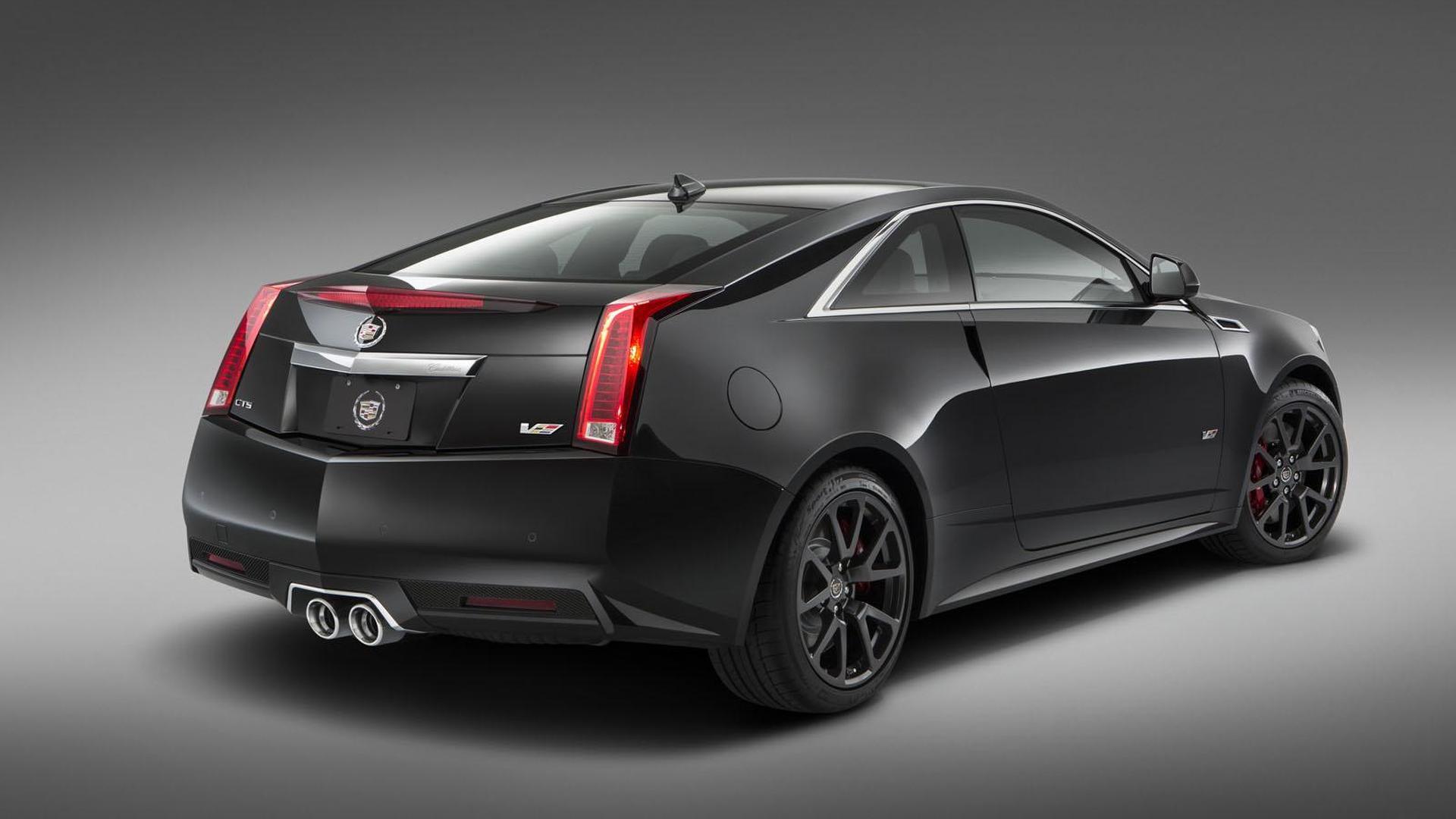 Price ≈ $44,495
The Cadillac CTS-V is imposing with its bold, sturdy design and that center-mounted exhaust tips nicely rounding off the styling at the rear end. It's more than just looks, though. The American Muscle car packs a potent punch in the form of a wild V8 engine. The supercharged 6.2-litre unit cranks out an impressive 556 hp and 551 lb-ft of torque. That's only six hp less than the Ferrari 458 Italia (and 153 lb-ft more torque!).
That power is fed to the rear wheels via a six-speed automatic or six-speed manual transmission. The cabin may feel dated by today's standards, but that will matter little as you work through the gear shifts and feel the immense power at your disposal.
2016 Ford Shelby GT350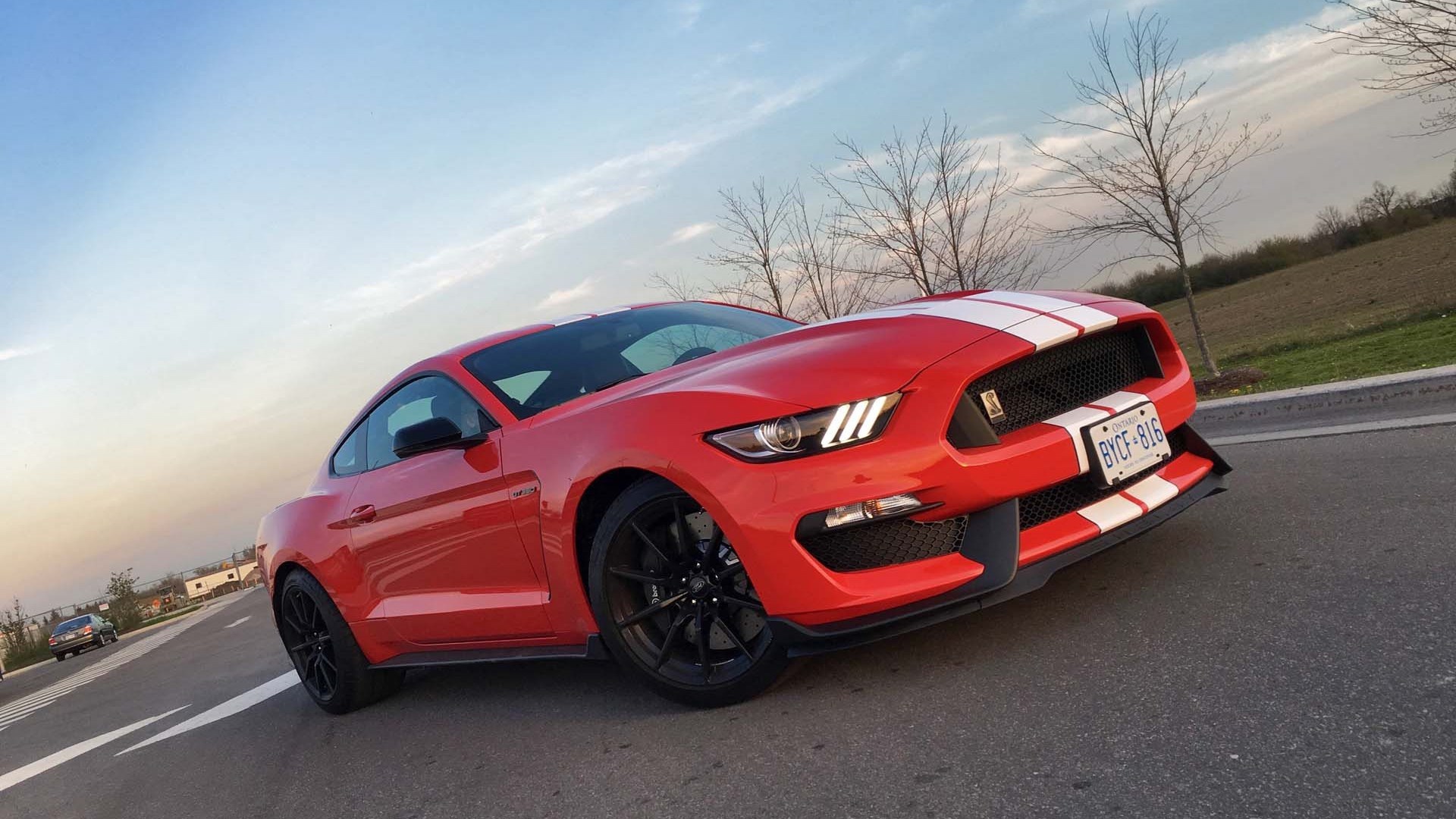 Price ≈ $48,900
Track day enthusiasts on a budget will not be disappointed by the 2016 Ford Shelby GT350. The pony car was specially designed for the tracks and benefits from features like a magnetic suspension and a custom cross-drilled brake system for the kind of braking required under racing conditions.
A flat-plane-crank V8 monster under the hood belches out 526 hp at 7,500 rpm and 429 lb-ft of torque at 4,750 rpm. The big car can accelerate to 60 mph in 4.3 seconds and flash past the quarter mile marker in just 12.5 seconds at 117 mph. You won't be hunting supercars down with this one, but its capabilities will undoubtedly leave a smile on your face.
2019 Honda Civic Type R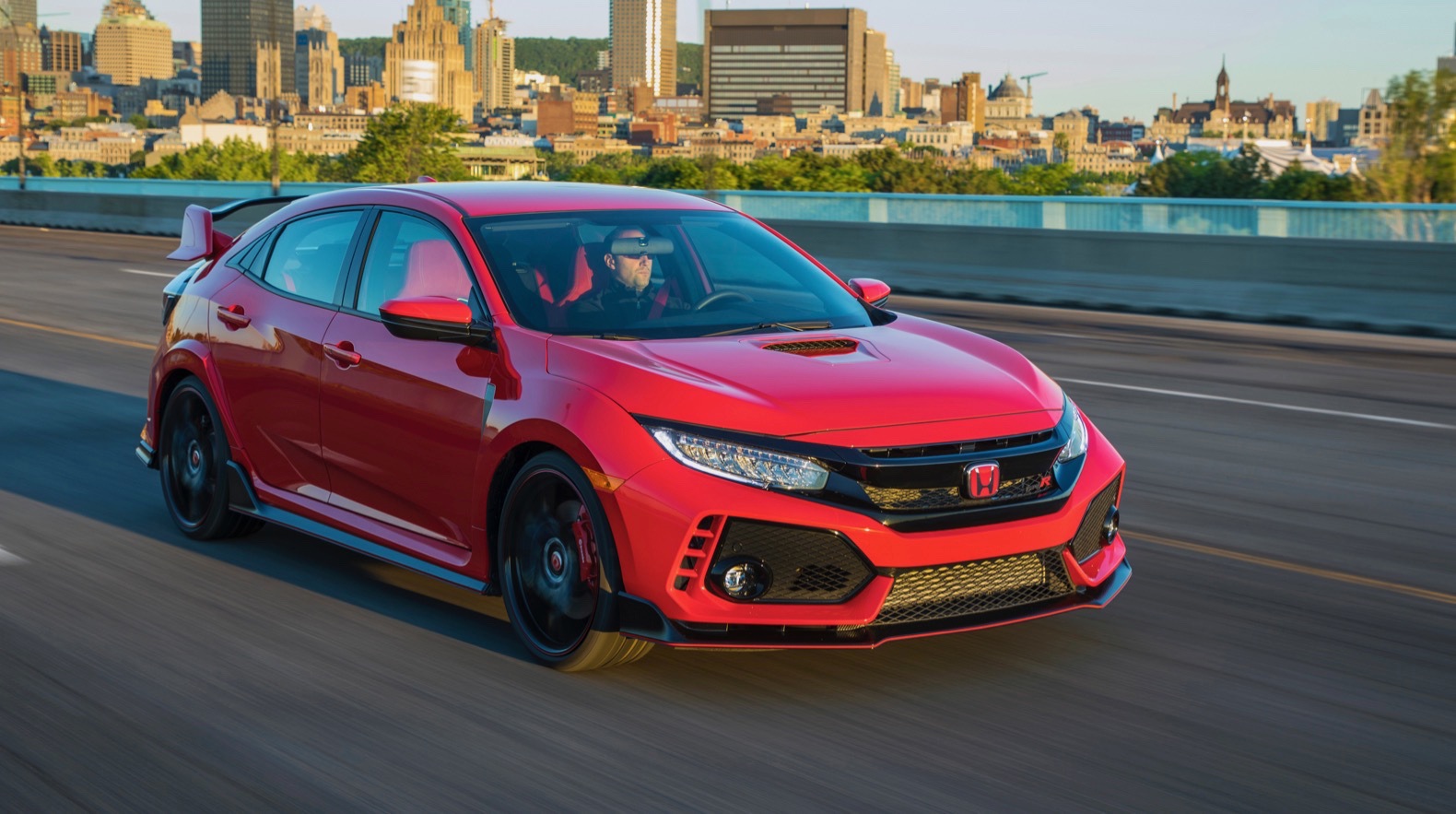 Price ≈ $40,380
The latest iteration of Honda's hot hatch—the 2023 Civic Type R—was only recently unveiled. This will undoubtedly open up opportunities in the used market for those sniffing around for bargain deals on the existing models. We would definitely recommend the 2019 Civic Type R. The exterior styling will always be a polarizing issue (you either love or loathe it). However, once you get past that, you will discover that Honda's delightful hot hatch has plenty to offer.
The car excels with an excellent mix of practicality and performance. There's lots of interior room, and the comfortable sports seats allow for daily driving with minimum fuss. However, when you want to dial things up, the combination of a superbly tuned chassis and the 306-hp 6-cylinder engine is more than capable of delivering a thrilling ride.