For any car enthusiast, acquiring that gem of a car on the classifieds—especially for pennies on the dollar—can be one of the most gratifying experiences we could possibly have. While this may imply that some form of bargain finding is at play, a $50K USD budget will hardly restrict you to just rusted-out barn finds or fortuitous estate sales. That is of course, unless you're on the look-out for something truly special.
By their nature, older cars have the benefit of producing more diamonds-in-the-rough per capita than almost anything that has come out more recently. In any case, like our other 'Best Used Cars' 2021 Edition lists, we're limiting our selection to cars produced within the past 10 years. Our goal for these lists is to have them serve more as buyers guides than encyclopedias. On the subject of treasure hunting, there still remain plenty of gems after the fact.
Here is our list of 15 of the Best Used Sports & Performance Cars you can purchase today for under $50,000 USD.
Porsche Cayman & Boxster (2013-2016)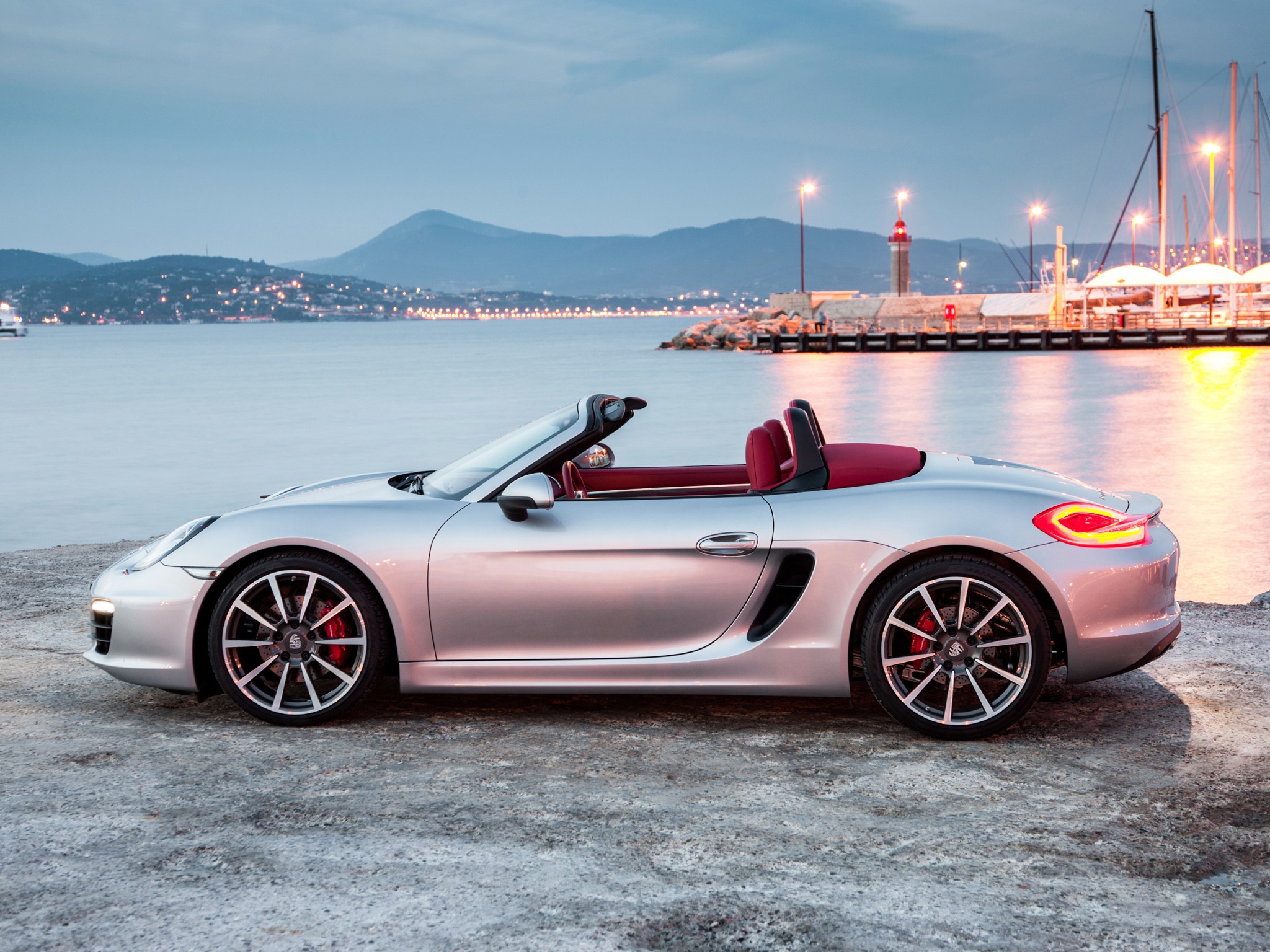 Price Range: $40K – $50K USD
You don't need to have a GTS, or even a GT4 model to be able to appreciate what makes the Porsche Cayman and Boxster such wonderful driver's cars—heck, you don't even need to have more than a $50K USD budget either. While the current 718 models will be just a tad out of that league, the just-as-charismatic 981-gen cars are plentiful, meaning you will have access to a wide selection of cars to choose from.
Base models are your best bet to stay within range, but there are plenty of Cayman S and Boxster S examples which likely have some wiggle room on their asking prices. So if you're able to stretch your budget to that $50K ceiling, you'll be opening up the door to more performance, too. All other things being equal, we highly recommend going for a manual transmission model–we know for a fact that they aren't going to make them like this for much longer.
Chevrolet Corvette Stingray (2014-2016)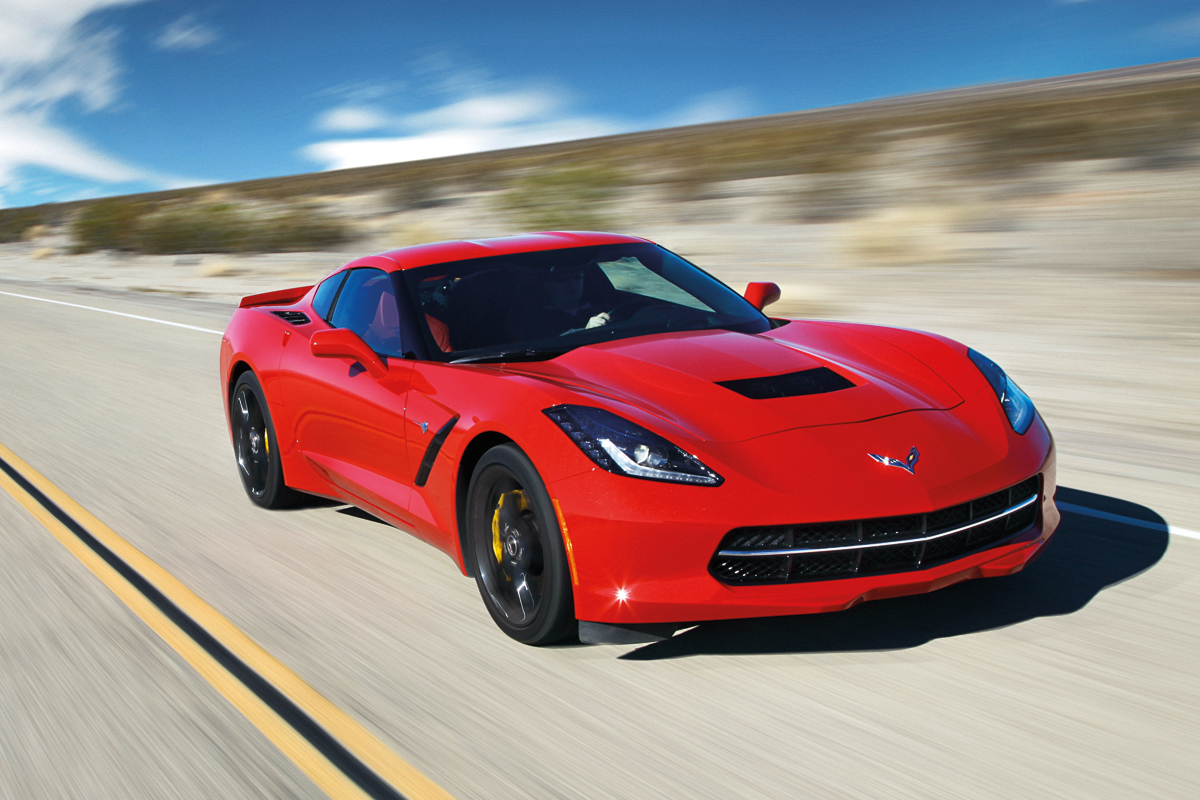 Price Range: $40K – $50K USD
For nostalgic folk, the C7 Corvette is the last generation of the model to be produced with a front-mounted engine. This is of course, before the current C8-gen cars rewrote the manual on Corvette design language, turning the chapter from classic American sensationalism to new-age European fanaticism. What this translates to is a ripe opportunity to get into a classic-yet-modern Corvette for under $50K.
This will probably restrict you to the non-Z06 trim levels, but you don't have to worry about being deprived of a 6.2L naturally-aspirated V8 engine which produces at least 455 hp and 460 lb-ft of torque. The Stingray can be had with either a 7-speed manual transmission, or more performance oriented 8-speed dual clutch transmission—the type of feature normally reserved for much more expensive cars.
BMW Z4 (2019-2020)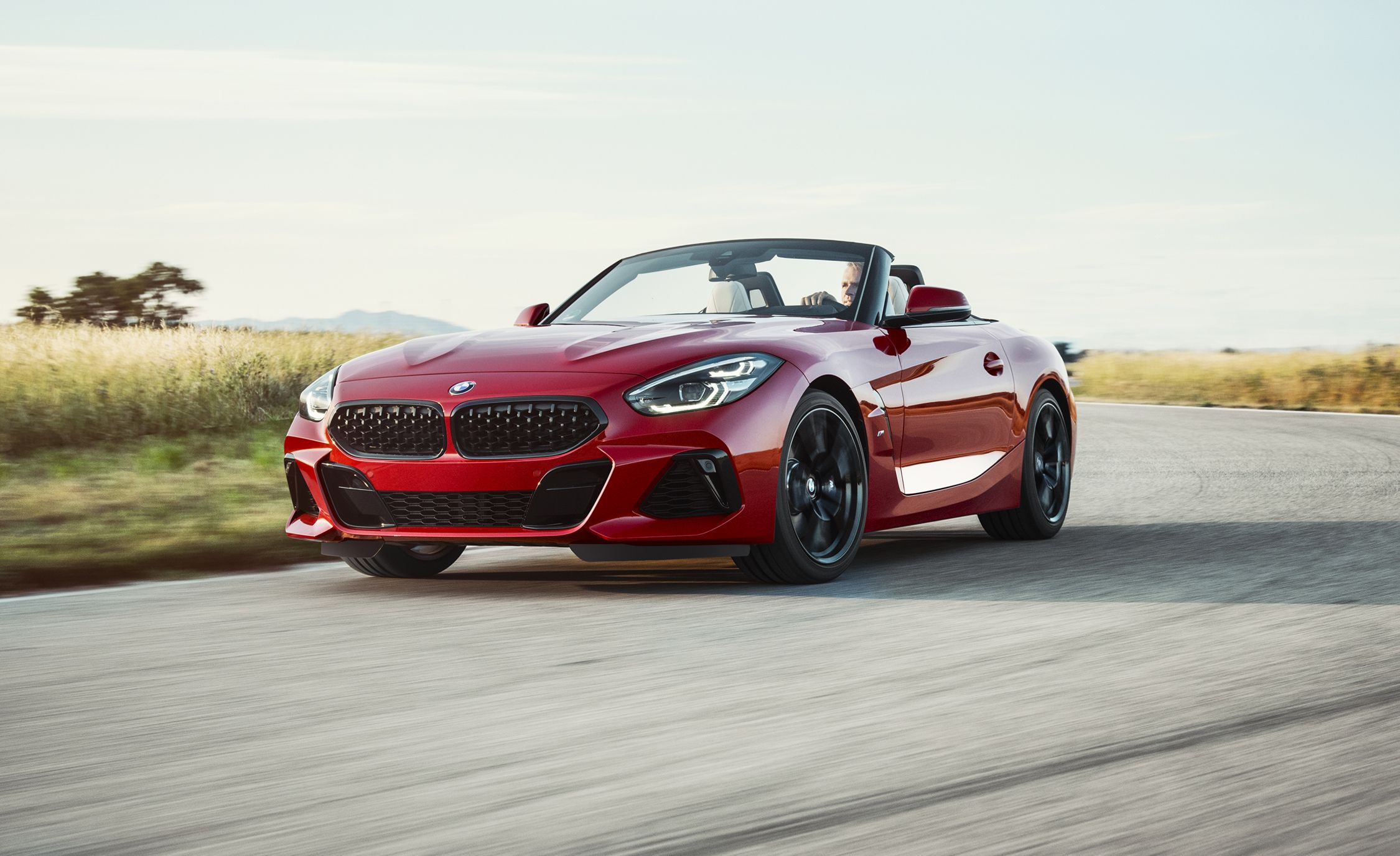 Price Range: $40K – $45K USD
Supra jokes aside, the current BMW Z4 is a wonderful car on its own merits and a bit of an unsung hero. In 2019, the completely redesigned BMW Z4 returned to the lineup after a four year absence. Unchanged for 2021, the new BMW Z4 was still better than ever; and with its exceptional performance comes incredible value. The 2022 model year did introduce a new M240i trim which is powered by a more robust 3.0L inline-6 engine.
At its base price, the 2.0L inline-4-powered car costs considerably less than its main rival—the Porsche Boxster—but still offers the same puristic roadster thrills. You can get one for under $50K brand new, which means you can also get a used-but-almost-brand-new example for even less. If you're looking for a capable roadster, this would be our pick of the lot. After all, you're getting a car that still has its warranty intact.
Honda Civic Type R (2017+)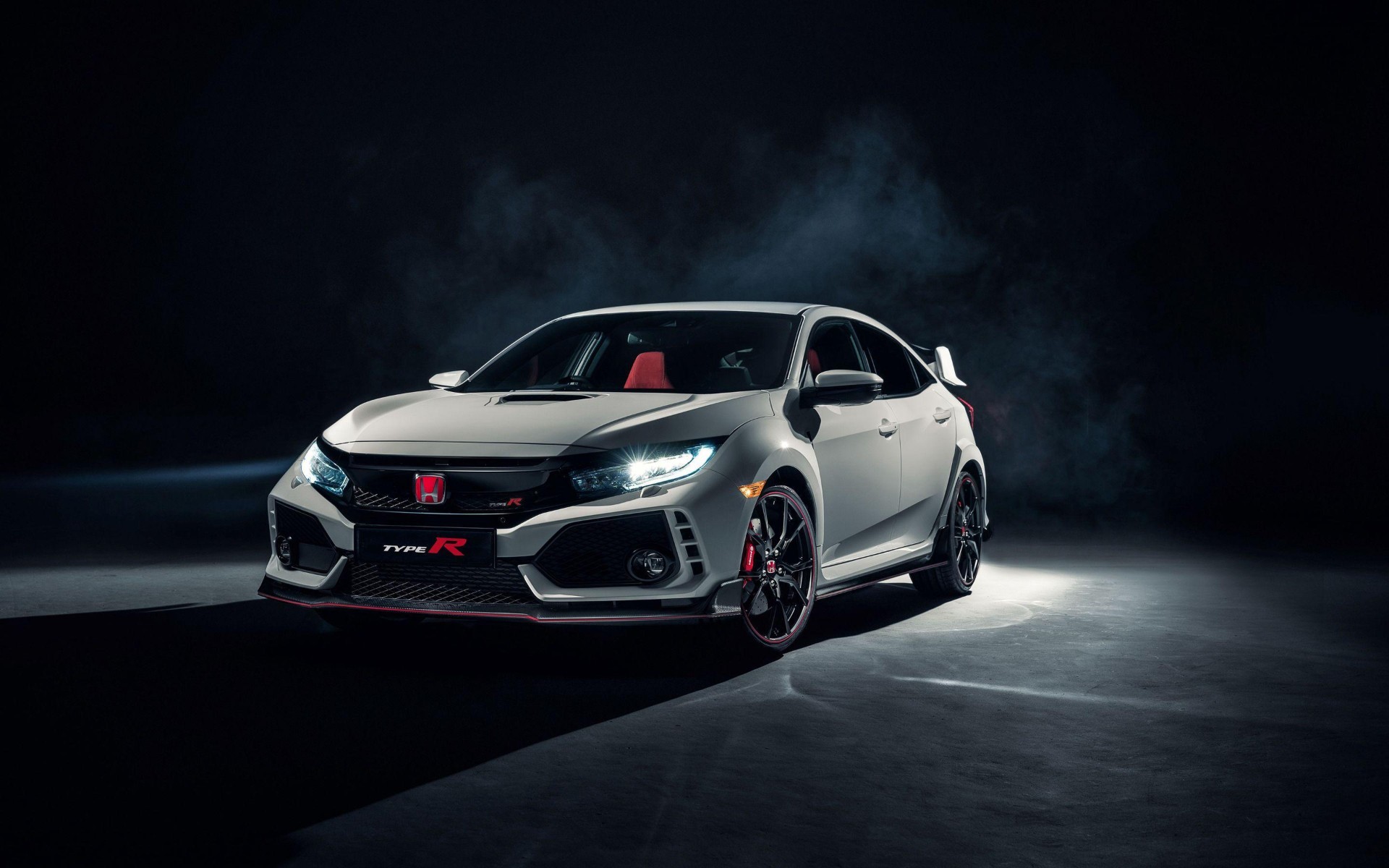 Price Range: $30K – $40K USD
Those who know me know how much I love this car. The Honda Civic Type R is the quintessential example of how performance and affordability can be synonymous, and I experience this with regularity on the race track as both a driver and observer.
The CTR continues to be powered by Honda's most advanced K series engine to date—the turbocharged K20C1—which sends up to 306 hp @ 6,500 rpm and 295 lb-ft of torque @ 2,500 rpm to the front wheels. You can get away with purchasing one brand new today for under $50K (good luck finding one), but don't expect used examples to be going for too much less than their original MSRP given the current market conditions.
Alfa Romeo 4C (2013-2020)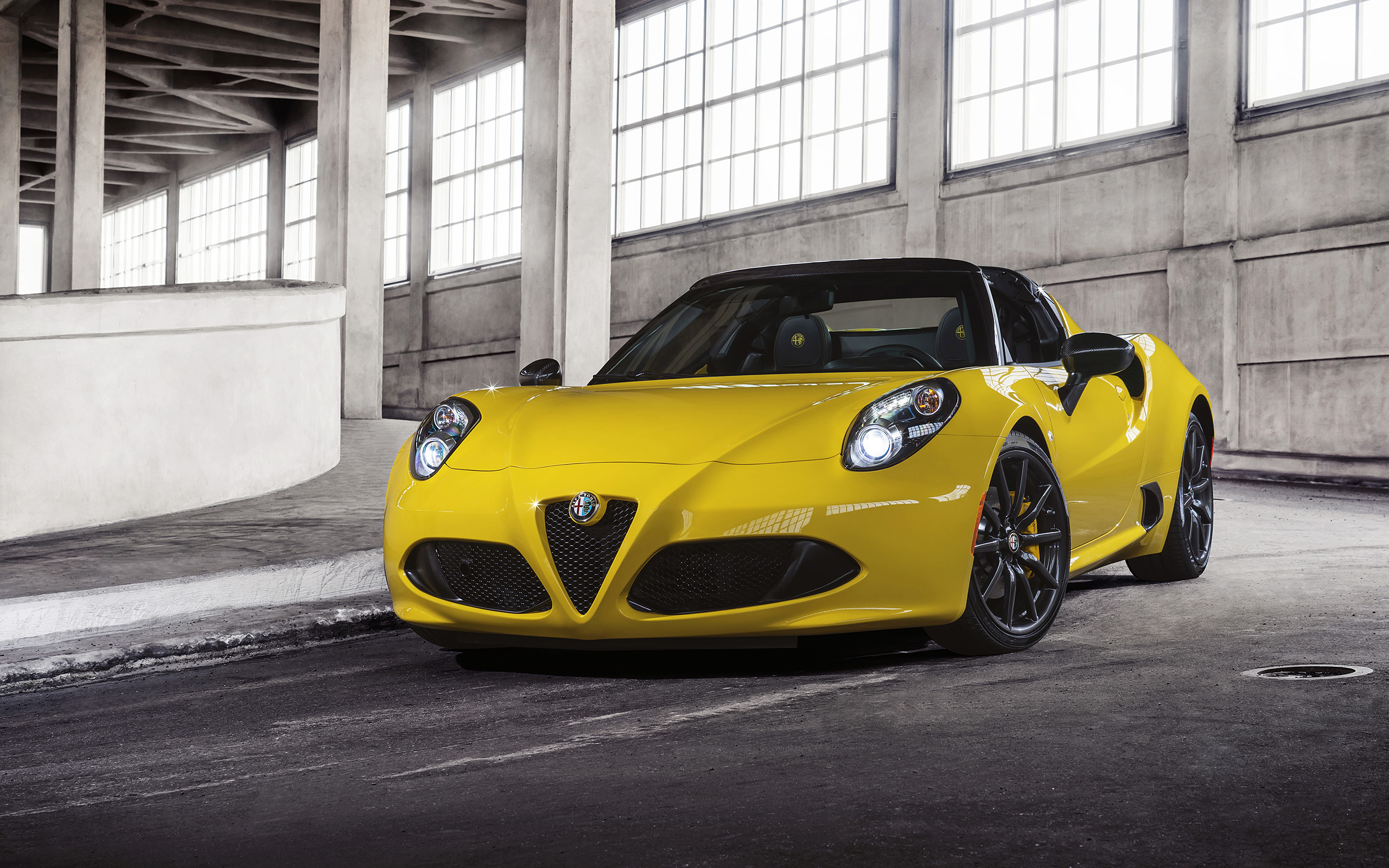 Price Range: $35K – $50K USD
The Alfa Romeo 4C is arguably the marque's most important car in decades and is a notable amalgamation of the company's values–building affordable cars with an outspoken spirit and unique philosophy. This means that Alfa Romeo has engineered the 4C to deliver uncompromised performance while pricing it at a level that many people can afford. If sophistication isn't your emphasis, but track performance capability is, then the Alfa Romeo 4C would make for a wonderful weekend warrior.
Available in both coupé and spider configuration, it's certainly one of the most unique cars on this list, and the fact that you can get one for under $50K USD makes it even more alluring. Chances are you'll have to look at early year base models to get into this price range, as newer, "Launch Edition" and other special models are likely to go for prices over and above it.
Toyota 86 / Subaru BRZ (2012+)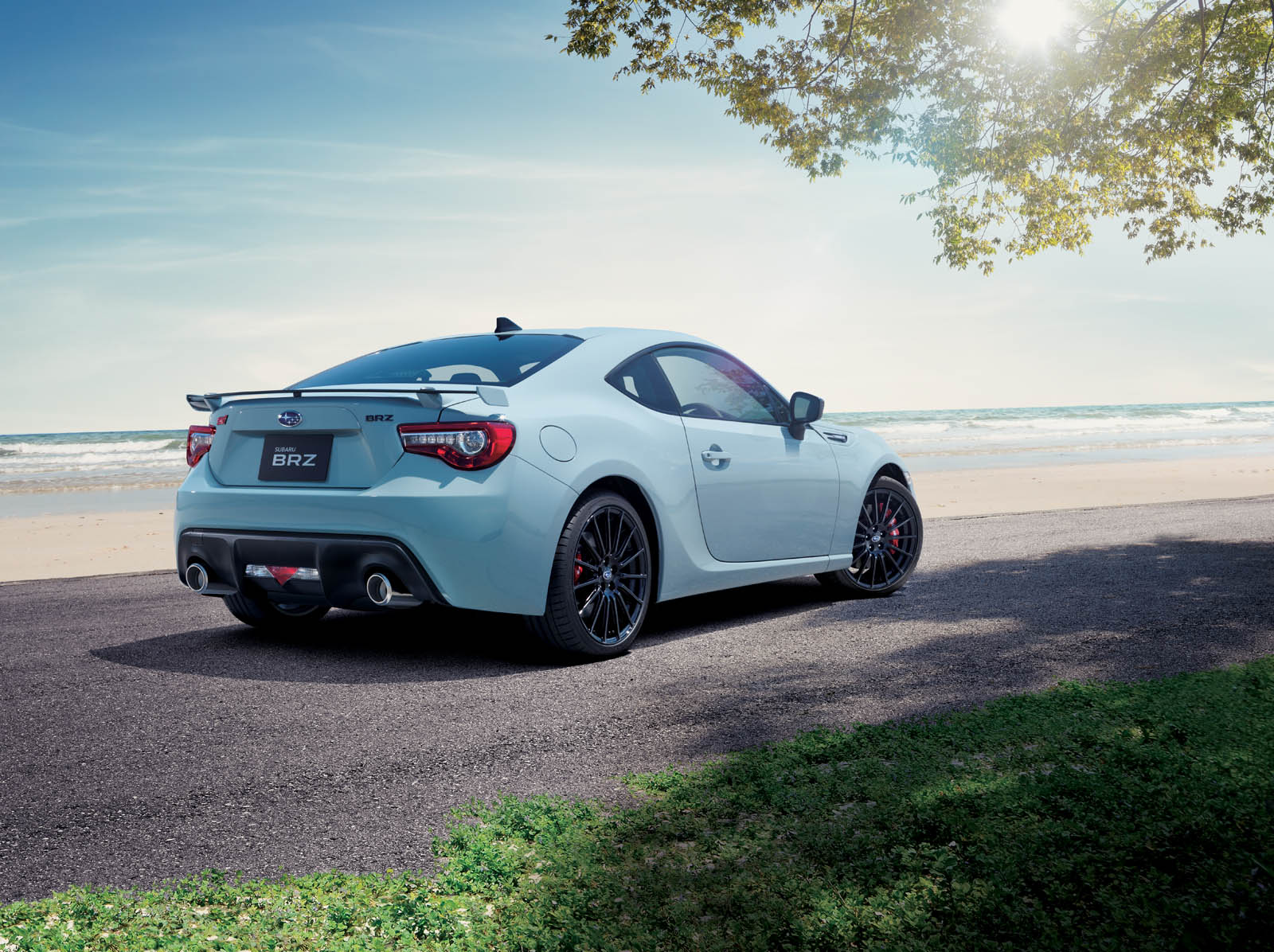 Price Range: $10K – $25K USD
The 'twins' are by far the most cost-friendly options on this list, with almost every other selection we've made pushing the envelope with regards to our imposed $50K limit. But we have to recommend them; they share such a wonderful chassis, so why not save (potentially) tens-of-thousands of dollars and pick up one of the world's most revered driver's cars while you're at it? I mean, a huge part of the appeal of buying a used car is saving money, right?
After much speculation, Toyota and Subaru recently confirmed that there will be a second generation of the popular sports car duo, which should be released sometime during 2022. Unquestionably, the new cars have been improved over the now-outgoing generation, which could possibly signal a buyer's market— good for anyone looking to pick up a first-gen. Either way, the hugely popular and affordable coupe, and its ideal marriage to its 205 hp 2.0L naturally-aspirated boxer-4 engine, is in no need of further value propositions.
Audi TT (2014+)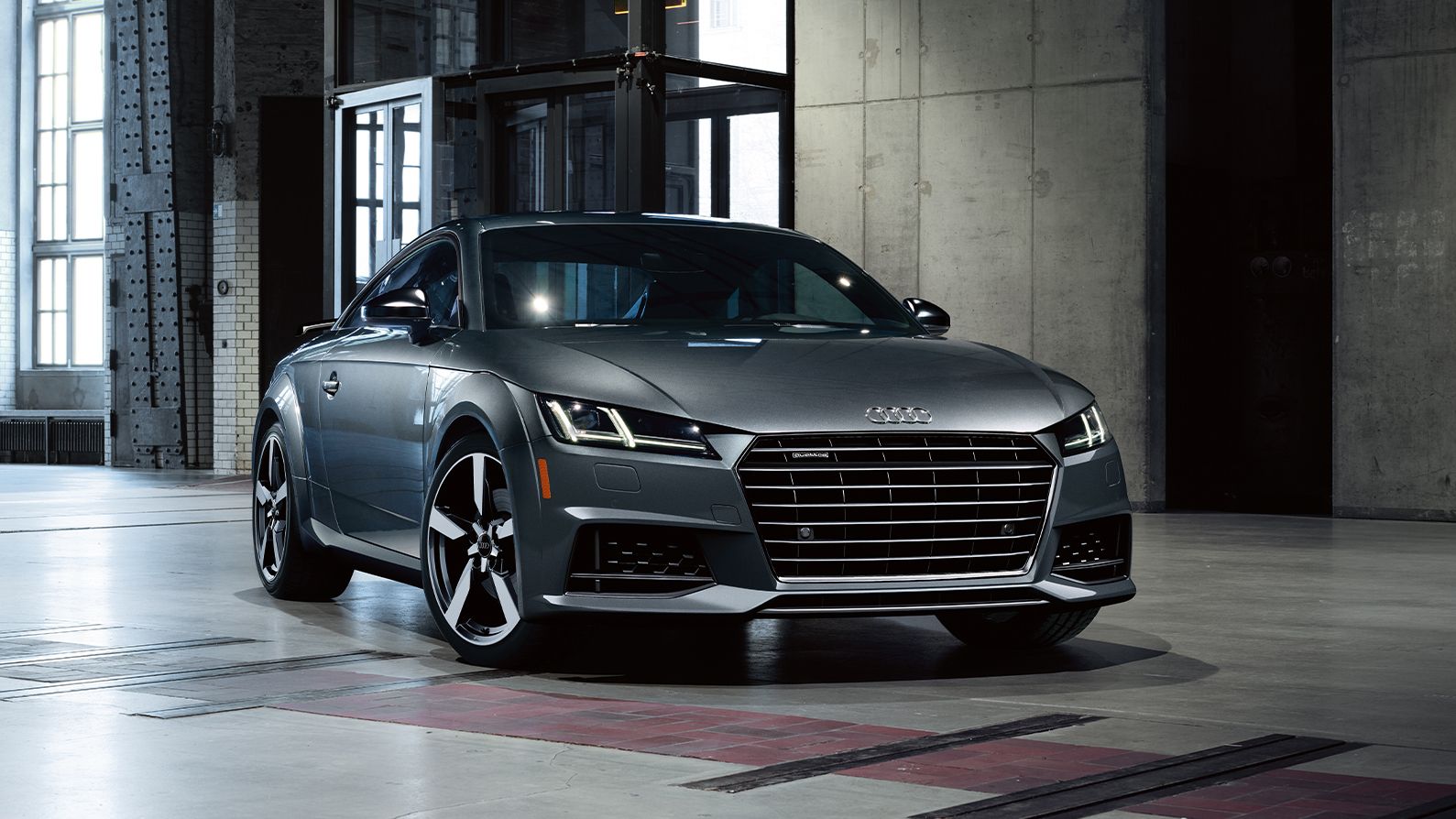 Price Range: $30K – $50K USD
Ok, so you could technically purchase an Audi TT for a hair less than $50K brand new today, but that is before any options or consideration of taxes, freight and other fees which will certainly take it above that mark. So, looking for a well-optioned (and properly cared for) used example is worth a look at the very least. New or used, the Audi TT is still amongst the lowest priced cars in the luxury sports car category and it deserves to stand out.
After all, its 228 hp 2.0L TFSI engine is class-leading, and you can always count on Audi's craftsmanship and interior build quality. While there's always that temptation to describe the typical luxury sports car as "dull", "numb" and "soft" , the Audi TT is anything but. It has sharp, agile handling character and possesses the driving dynamics of much more expensive cars. We're obliged to recommend the RS trim—as it turns all of the above up to 11—though finding a used example within range will be difficult.
Chevrolet Camaro ZL1 (2013-2015)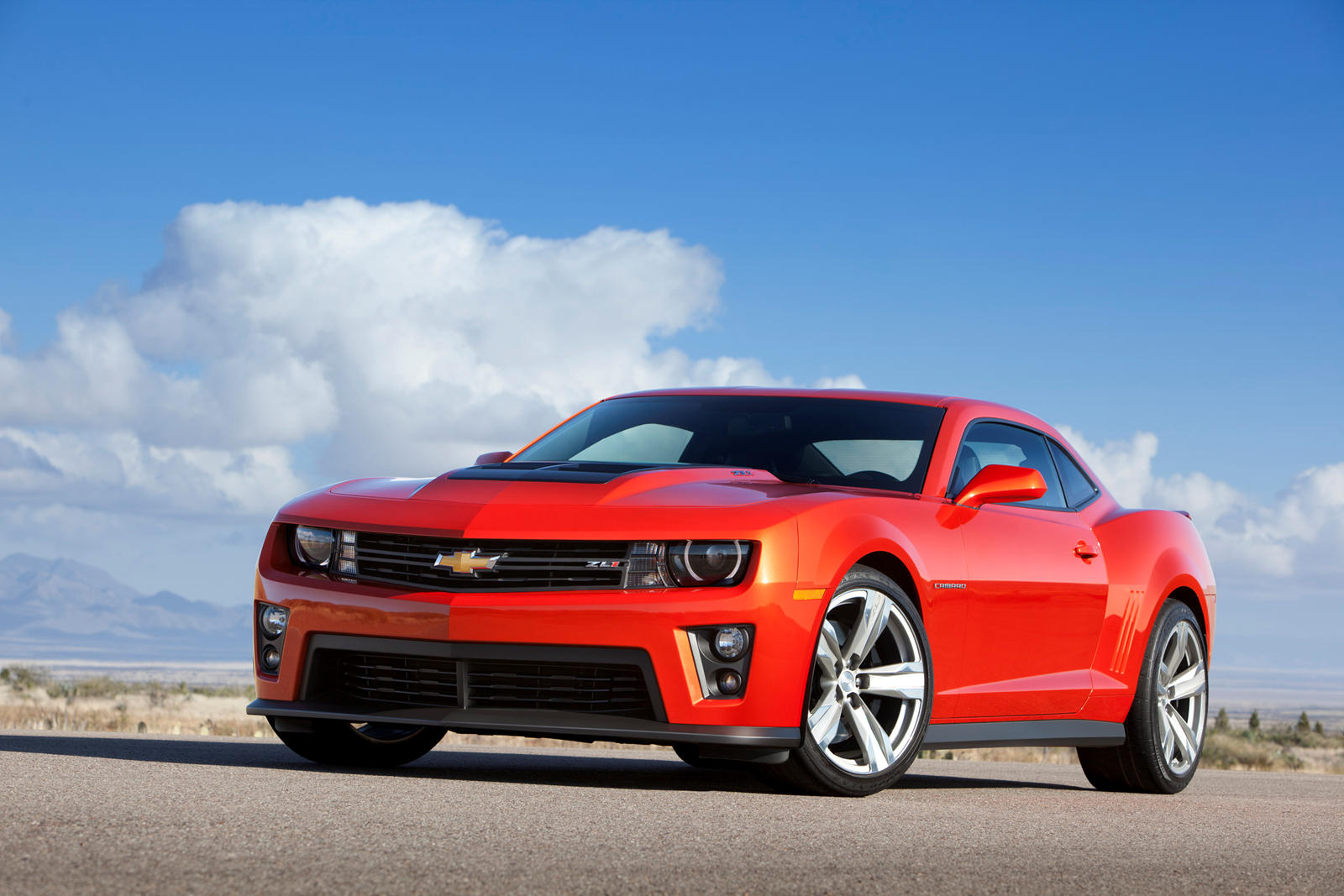 Price Range: $40K – $50K USD
Chevrolet's range-topping Camaro model is one of the most underrated performance cars on this list. For under $50K you'll be able to find plenty of (circa 2013-2015) ZL1 examples, each of which are powered by a 6.2L supercharged V8 engine, producing 580 hp and 556 lb-ft of torque. This makes the car good for an astounding 0-60 mph time of 3 seconds flat. It's also enhanced with chassis and aerodynamic upgrades which make it a better all-around performer.
Needless to say, the Camaro ZL1 provides phenomenal value when it comes to performance and is available in both coupe and convertible configurations. Whichever platform you choose, the ZL1 also comes with more aggressive styling compared to other trims, and offers drivers their choice of an engaging manual transmission or a lightning-quick automatic.
BMW M3/M4 (2014-2016)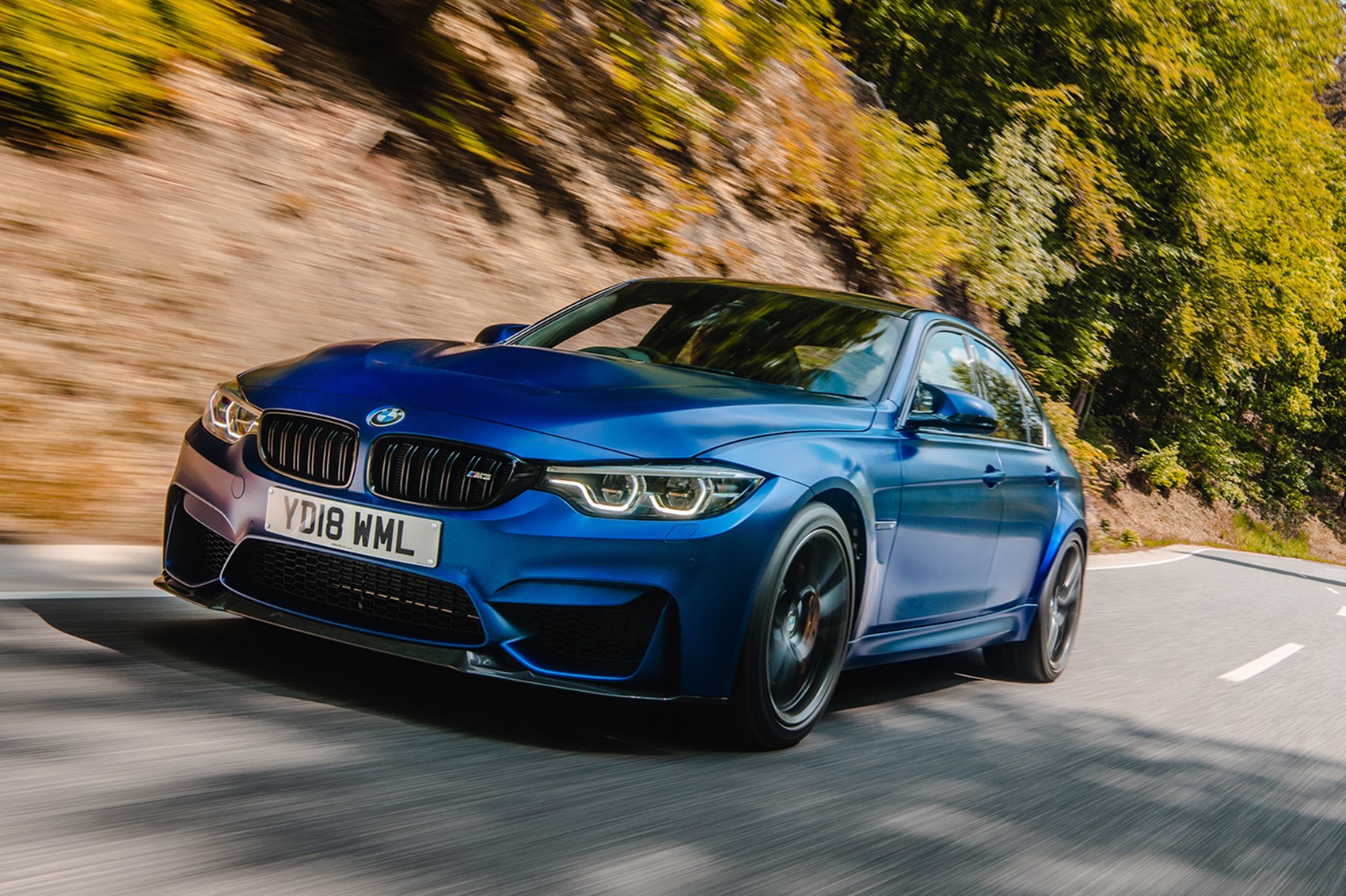 Price Range: $30K – $50K USD
The presence of the new BMW M3/M4 models doesn't do anything to diminish the appeal of the previous generation cars; in fact, some would argue that the G80's polarizing appearance has worked in favor of the now-discontinued F80 examples.
Sure, you can easily get into a used BMW F80 M3 (sedan) or M4 (coupé) for well under $50K, but having a higher budget will definitely open up the door to the more well-kept and lower mileage examples out there (or perhaps the special edition CS models). Either way, you're getting a potent 3.0L twin-turbocharged engine which outputs 431 hp and 406 lb-ft, making for a car primed for grand touring and the occasional race track excursion.
Porsche 911 Carrera (2012-2015)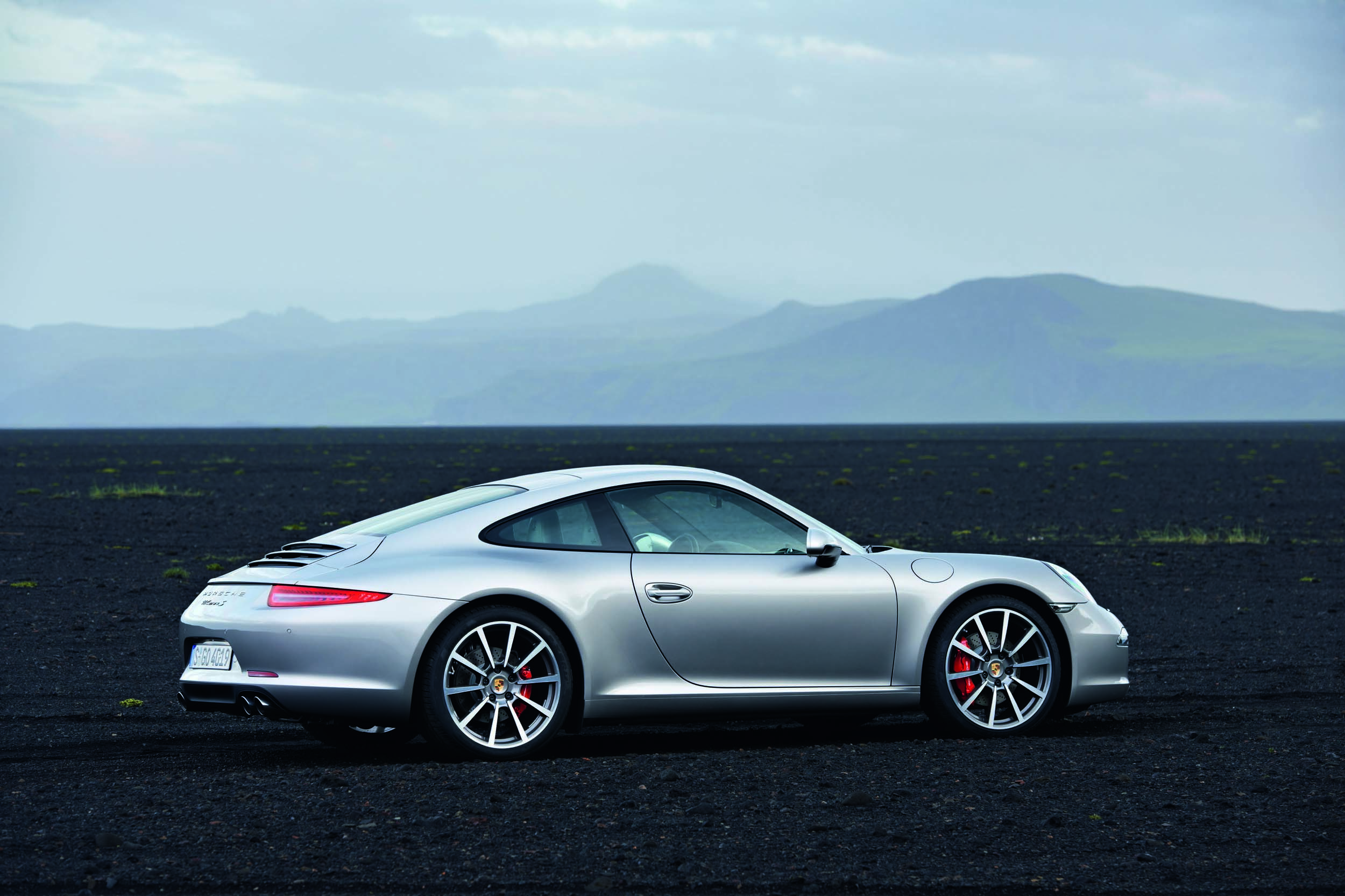 Price Range: $45K – $50K USD
Much like its Cayman/Boxster stablemates on this list, the Porsche 911 Carrera examples that fit the criteria on budget (and model years) are more than likely to be the base or 'S' 991.1 rear-wheel drive models. Of course, these are still wonderful cars which typically serve as gateways to higher trims like the GTS or GT3, yet they are objectively capable machines on their own merits.
After all, a $50K 911 is a 911 you should be driving every day, and that's the whole beauty of picking up a car like this in this price range. It has that perfect blend of exotic performance with enough refinement for daily use, making for the perfect grand tourer for any occasion. Cars from this era are also exclusively naturally-aspirated, which matters to a lot of people these days, particularly Porschephiles.
Tesla Model 3 Performance (2017+)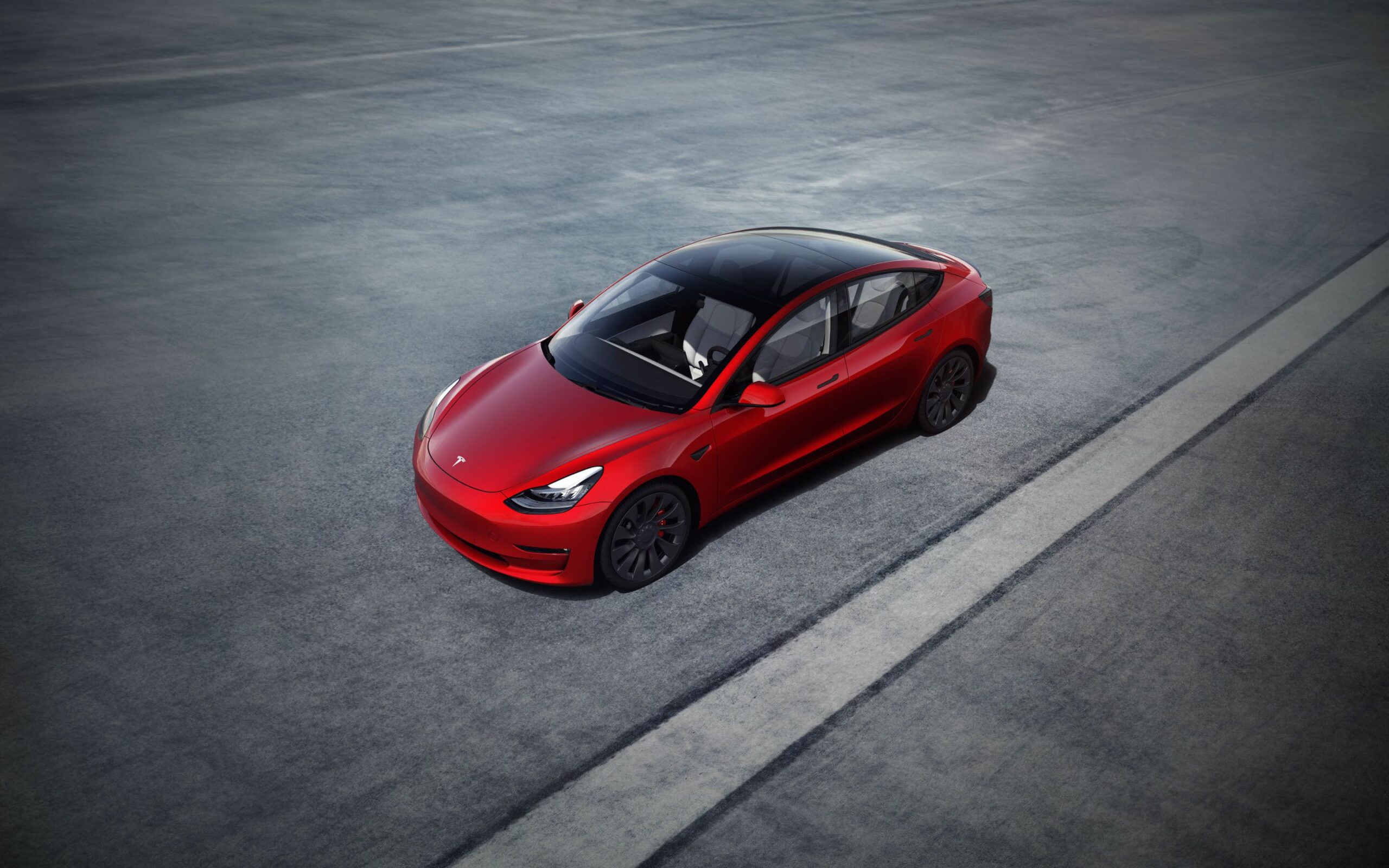 Price Range: $35K – $50K USD
The Tesla Model 3 itself is a pretty revolutionary car and EV, offering a currently unrivaled combination of performance, utility, range, and price. Today, the Performance model goes for $58,990 USD brand new before options, so picking one up on the used market would be necessary for those with a $50K budget in mind—and that's hardly a bad thing. After all, you'll be getting an almost-brand-new car, which would be something outside the scope of a more expensive Model S equivalent.
While used Rear-Wheel Drive (which uses a single electric motor) and Long Range models will also fall within this range, the Performance model would obviously be our pick of the lot, with its 450 hp and standard all-wheel drive allowing the car to accelerate from 0-60 mph in an impressive 3.1 seconds. It also benefits from a more sporty suspension, better better brakes, stickier tires, and a selectable Track Mode.
Audi RS 5 4.2 (2013-2015)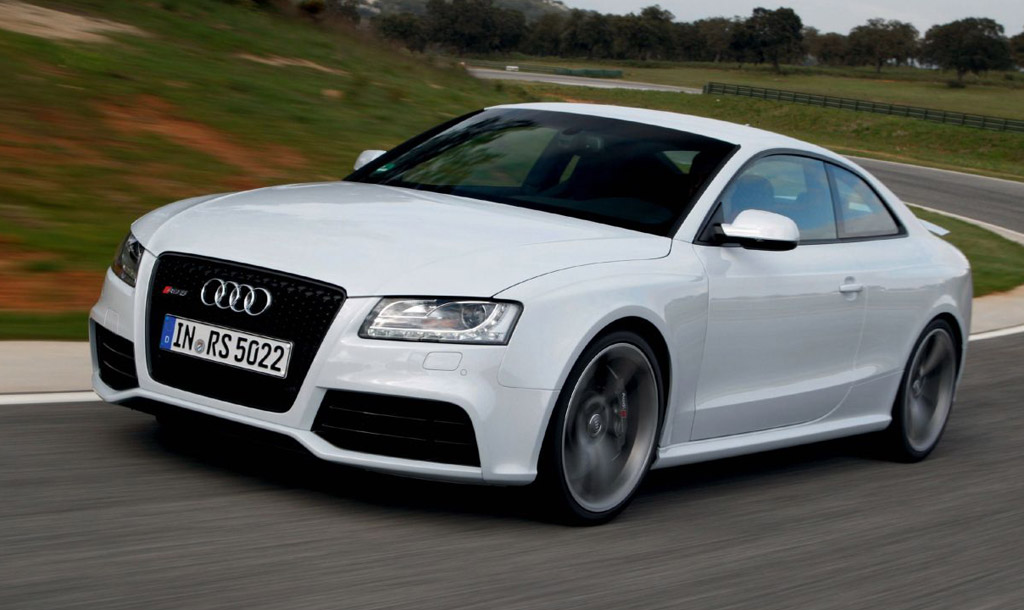 Price Range: $40K – $50K USD
Besides the Camaro ZL1 and C7 Corvette Stingray, there is just one other sporty V8 on this list—and it might surprise you that the Audi RS 5 4.2 is that other car. The Audi RS 5 has traditionally been the highest performance and most boldly designed Audi 5 model. Newer models are powered by a twin-turbocharged V6, so the RS 5 4.2 makes an impressive value proposition to those who are more keen on a naturally-aspirated engine, and a V8 one at that.
The Audi RS 5 4.2 also possesses impressive cornering abilities thanks to its proven and quintessential Quattro all-wheel-drive system. Despite its intimidating appearance and track-ready hardware, the mighty Audi coupe is actually a comfortable daily driver—a great daily executive car with enough poke to keep enthusiasts happy enough. But you and I both know that this car is all about its blissful NA engine.
Ford Shelby GT350 (2016)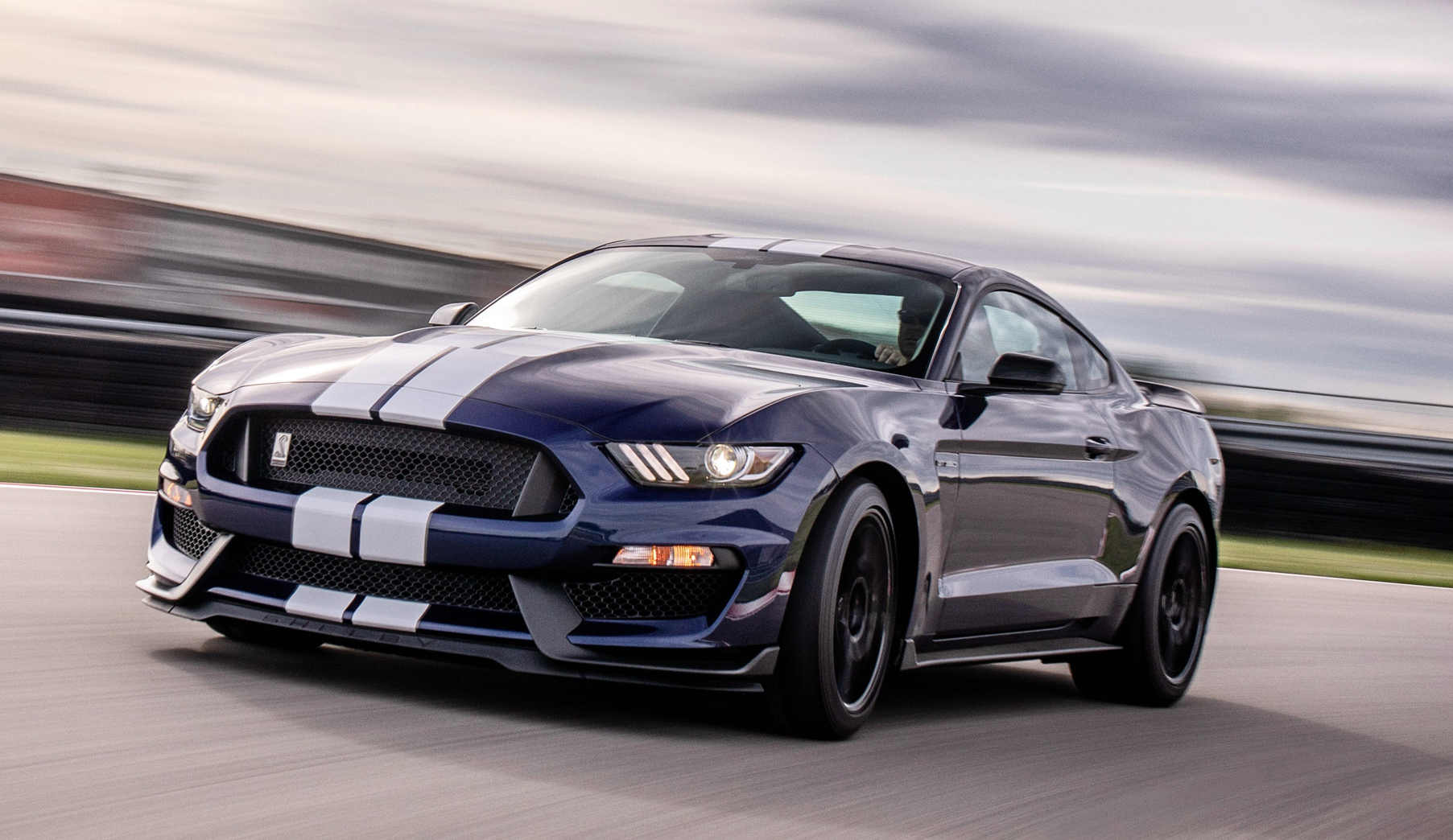 Price Range: $35K – $50K USD
The GT500 might have more grunt to it, but the Ford Mustang Shelby GT350 cars are made for the purists. The Shelby GT350 is a powerful yet nimble version of the Mustang that is equally at home on the race track as it is on the city streets. One of its most remarkable traits is its super high-revving 5.2L naturally-aspirated V8 engine which redlines at an astronomical 8,250 rpm and exudes more European flair than American sensibility.
The Ford Shelby GT350 also made it on to our $50K-$100K list, and it's so good a car that we've put in on to this one as well. Ok, so you might be resigned to higher mileage and base-trim 2016 models (so no GT350R), but such cars shouldn't be overlooked. In fact, they should be considered potential bargains and certainly serve as a great platform for those seeking a capable track car without breaking the bank.
Mercedes-AMG C 63 (2015-2017)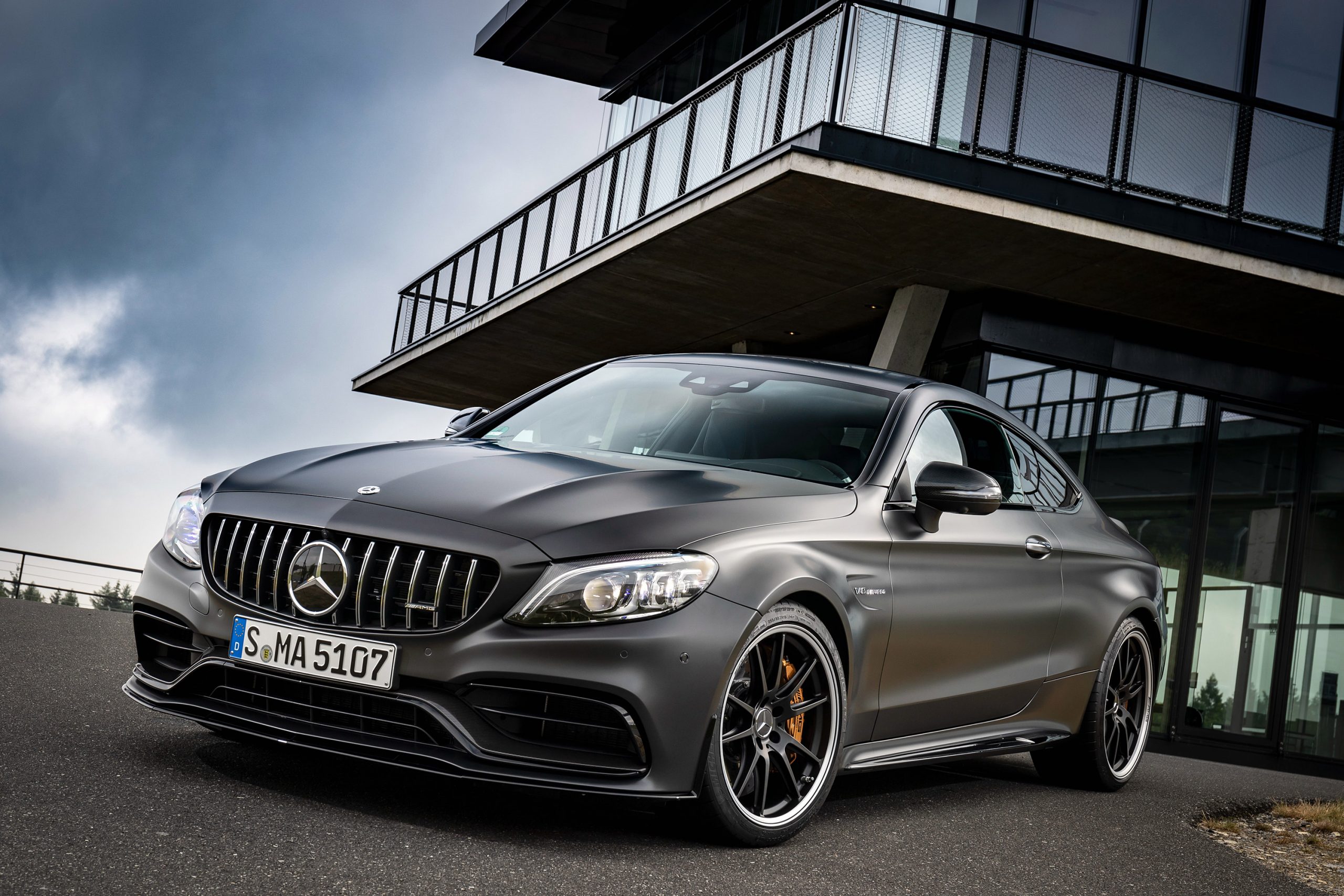 Price Range: $30K – $50K USD
Any concerns that the current-gen Mercedes-AMG C 63 and C 63 S would've lost an ounce of character by inheriting the downsized 4.0L twin-turbocharged V8 are washed away within seconds of firing up the engine. BMW F80 M3 and M4 models are its most like-for-like competition, but that trademark V8 howl from the AMG car is so very alluring.
Yes, the 6.2L naturally-aspirated V8 engine from the previous-gen Mercedes-AMG C 63 Coupé was an enthusiast's dream, but the new biturbo unit delivers performance in an all-around better fashion; the W205 is by no means a watered-down version of its former self. It's immensely rewarding to drive at any speed, and the quality of its interior sets it apart from ageing rivals.
Cadillac CT5-V (2019-2020)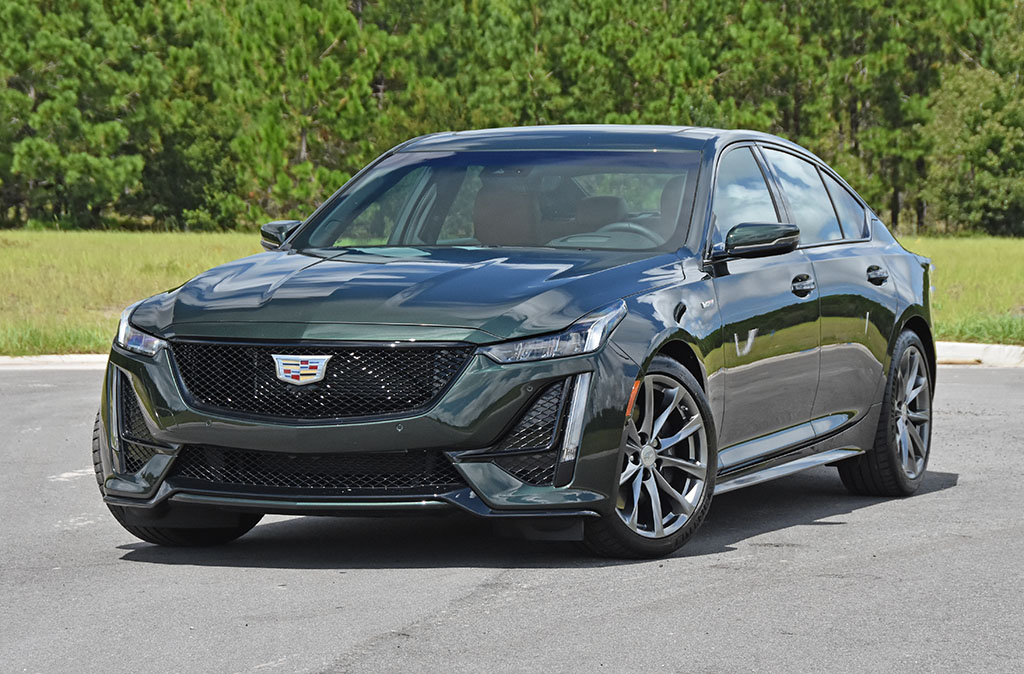 Price Range: $40K – $50K USD
The V-series transforms the otherwise underwhelming mid-sized CT5 luxury sedan from an uninspiring point-A-to-B-er into a muscular American saloon. Spearheading this evolution is a 360 hp 3.0L twin-turbocharged V6 engine mated to a 10-speed automatic transmission. The V also benefits from magnetorheological dampers and stickier Michelin Pilot Sport 4S tires as standard fare, helping to provide drivers of this souped up CT5 with a more engaging experience centered around improved handling dynamics.
This CT5-V beats the second-gen CTS-V (2009-2014) to a spot on this list by virtue of being a much newer and much better car, overall. While it doesn't share Corvette ZR1 underpinnings like the CTS-V does, it has been wonderfully modernized and is undoubtably a more proficient competitor in today's white-hot performance sedan segment—the CT5-V offers excellent value and costs less than its direct competition, which is comprised mainly of the luxury German marques.