The McMurtry Spéirling will be past the 60 mph mark by the time you finish reading this sentence from beginning to end. Such is the potency of the car's straight-line acceleration. The Spéirling (Irish for 'thunderstorm') stretches the boundaries of automotive engineering to deliver performances that were once strictly confined to the realms of our imagination.
The Spéirling is not alone.
There are other high-performance cars that have the ability to completely redefine our perception of straight-line speed. How quickly a vehicle gets off the line has long been a defining measure of performance, especially for supercars. It makes sense, too, because few high-performance cars, if any, will ever reach their top speeds on public roads.
The initial launch, though, is a different matter, and here, we showcase a few examples that are guaranteed bragging rights when it comes to how fast they can accelerate.
McMurtry Spéirling: 0 to 60 mph in 1.4 seconds
The McMurtry Spéirling is a tiny single-seat electric sports car first presented to the public at the 2021 Goodwood Festival of Speed. The following year at the same event, the pint-sized road rocket blitzed the infamous 1.16-mile (1.87 km) Hill Climb in an astonishing 39.08 seconds, setting a new record in the process.
The Spéirling has since taken the car community by storm with its mind-boggling launch and acceleration. In December 2022, it hit 60 mph in 1.4 seconds and completed the quarter-mile run in 7.97 seconds. Yes, the Spéirling boasts about 1,000 bhp and a sub-1,000 kg (2,204 lbs) weight.
However, the car's performance secret lies in a unique twin electric turbine fan system buried behind the cockpit. The turbines generate well over 4,000 lbs of downforce, keeping the car glued to the road as it rockets off the start line.
Dodge Challenger SRT Demon 170: 0 to 60 mph in 1.66 seconds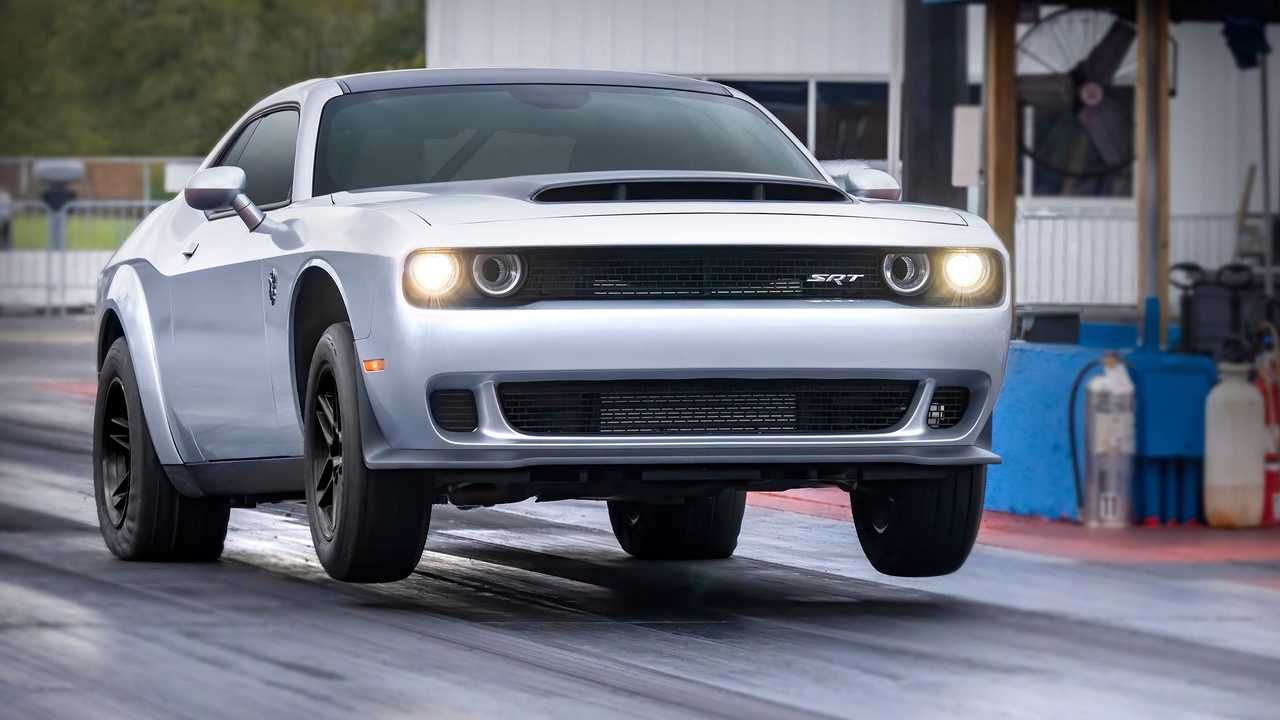 In 2017, Dodge sent shockwaves through the car community when it unleashed the SRT Demon. For a time, the 840-hp muscle car was the fastest-accelerating car in the world. Now, Dodge Demon is back in an even more potent form.
The 2023 Dodge Challenger SRT Demon 170 is the brand's sign-off as it moves away from V8 muscle cars. There's no quiet exit for this one, though. The SRT Demon 170, running on E85 gasoline, puts out a tire-shredding 1,025 hp. That's enough for a time-warping 1.66-second sprint to 60 mph before the quarter-mile marker is obliterated in 8.91 seconds at 151 mph.
Automobili Pininfarina Battista: 0 to 60 mph in 1.79 seconds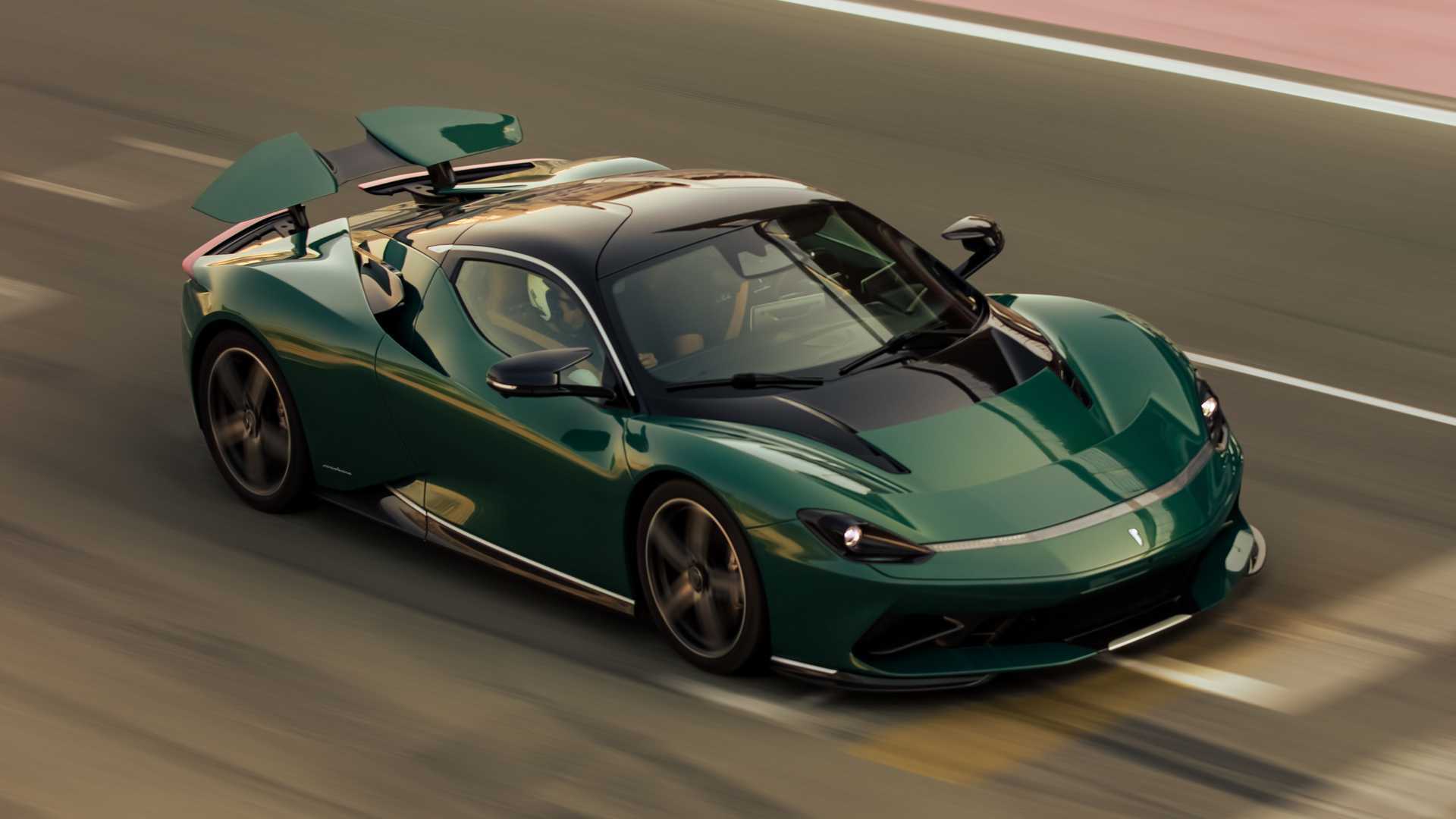 The Pininfarina Battista, first unveiled at the 2019 Geneva Auto Show, is one of the headliners of the relatively new Hyper-EV segment. The sleek Italian automobile packs an electric powertrain that delivers up to 1,900 hp and 1,725 lb-ft of torque to all four wheels for mind-numbing performance.
As part of its final shakedown tests, the car was taken to Dubai in November 2022 and unleashed at the city's autodrome circuit. There, it proceeded to set a series of speed records. Among other feats, the Pininfarina Battista ticked off the 0 – 60 mph and 0 – 120 mph runs in 1.79 and 4.49 seconds, respectively.
The production of the limited-series Hyper-EV is capped at 150 units, and the first customer deliveries have already begun.
Rimac Nevera: 0 to 60 mph in 1.85 seconds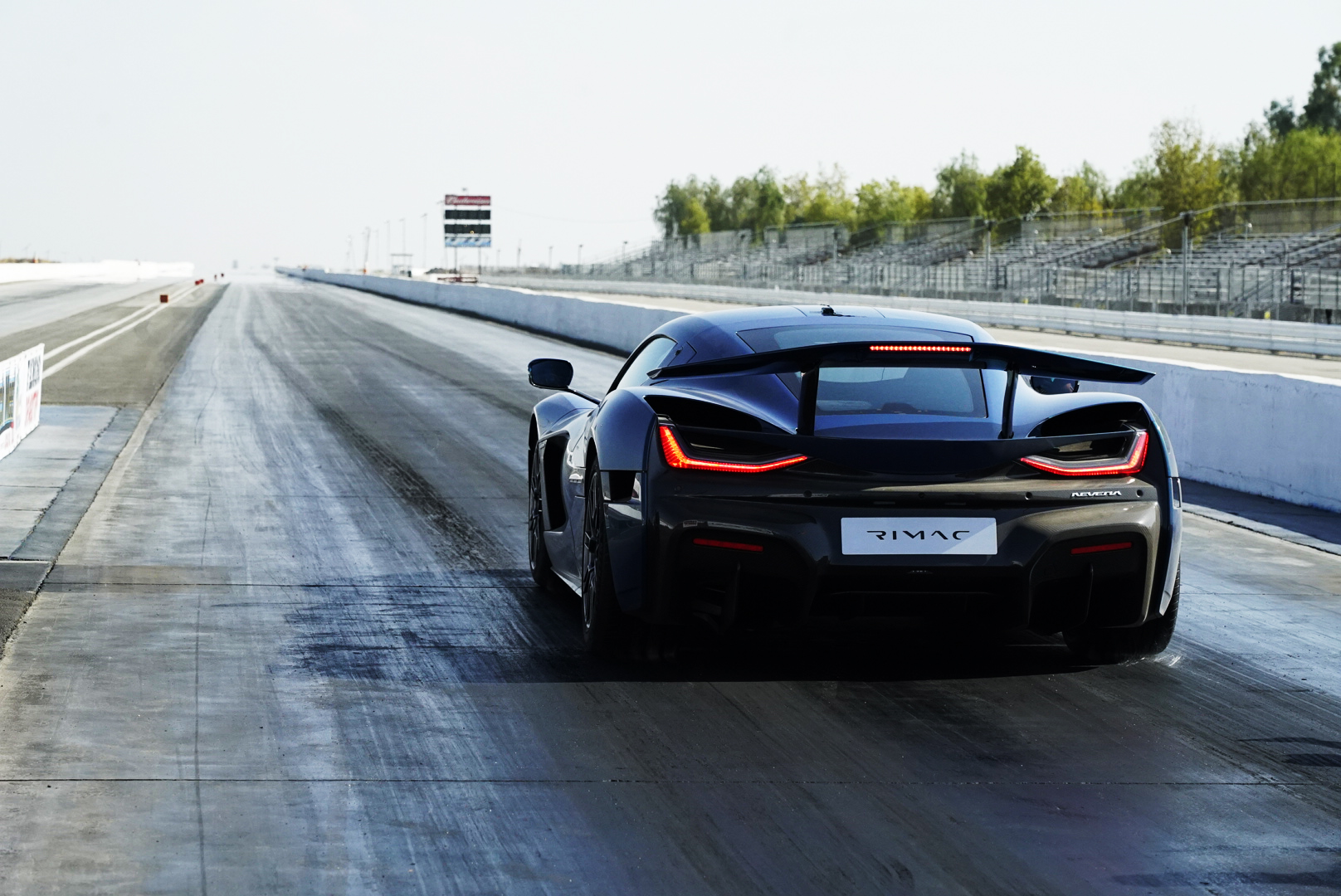 Cars like the Rimac Nevera have the potential to make even hard-line fossil-fuel advocates more accepting of the EV wave currently sweeping through the automobile industry. The Croatian-built Nevera has a driving mode that disconnects the front motors and transforms the 4,740 lb into a proper drift machine, complete with billowing smoke clouds and thick black tire marks on the tarmac.
It is savage in a straight line too. Its 1.85-second sprint from 0 to 60 mph was a world record until it was beaten by other heavy hitters like the Pininfarina Battista and the McMurtry Spéirling.
Fun fact: Rimac supplies the electric powertrain used in the Pininfarina Battista.
Lucid Air Sapphire: 0 to 60 mph in 1.89 seconds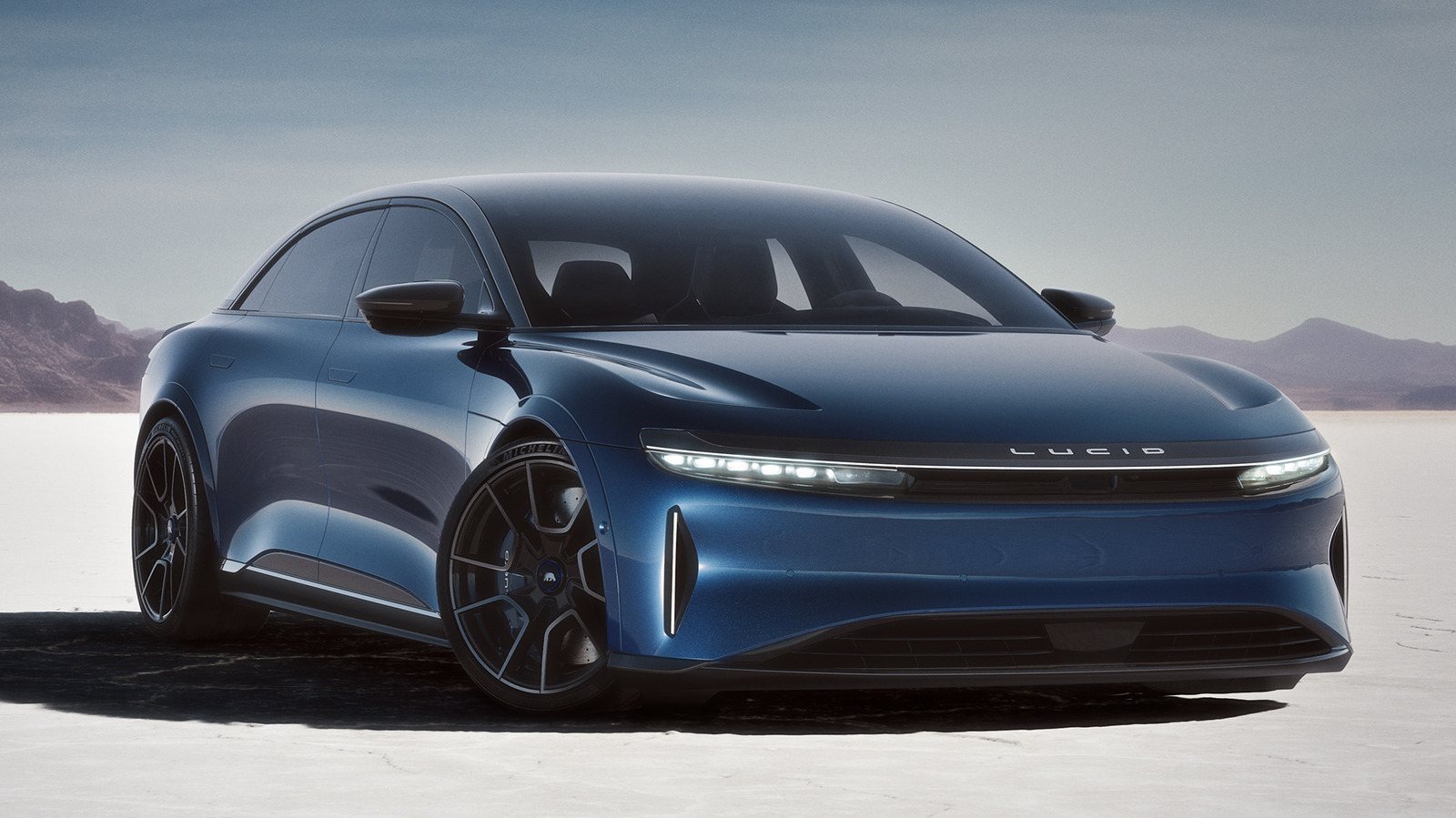 Here's a car that has no business being this fast. The Lucid Air Sapphire is a family-size luxury sedan with ample cabin space and 26.1 cubic feet of storage. It also weighs north of 5,000 pounds.
However, this limited-series sedan boasts a tri-motor electric powertrain that's good for 1,200 hp. That makes it one of the most powerful production sedans. That power is not just for show. The big car can barrel its way to 60 mph in a scarcely believable 1.89 seconds and hit 100 mph in under 4 seconds.
Porsche 911 Turbo S: 0 to 60 mph in 2.1 seconds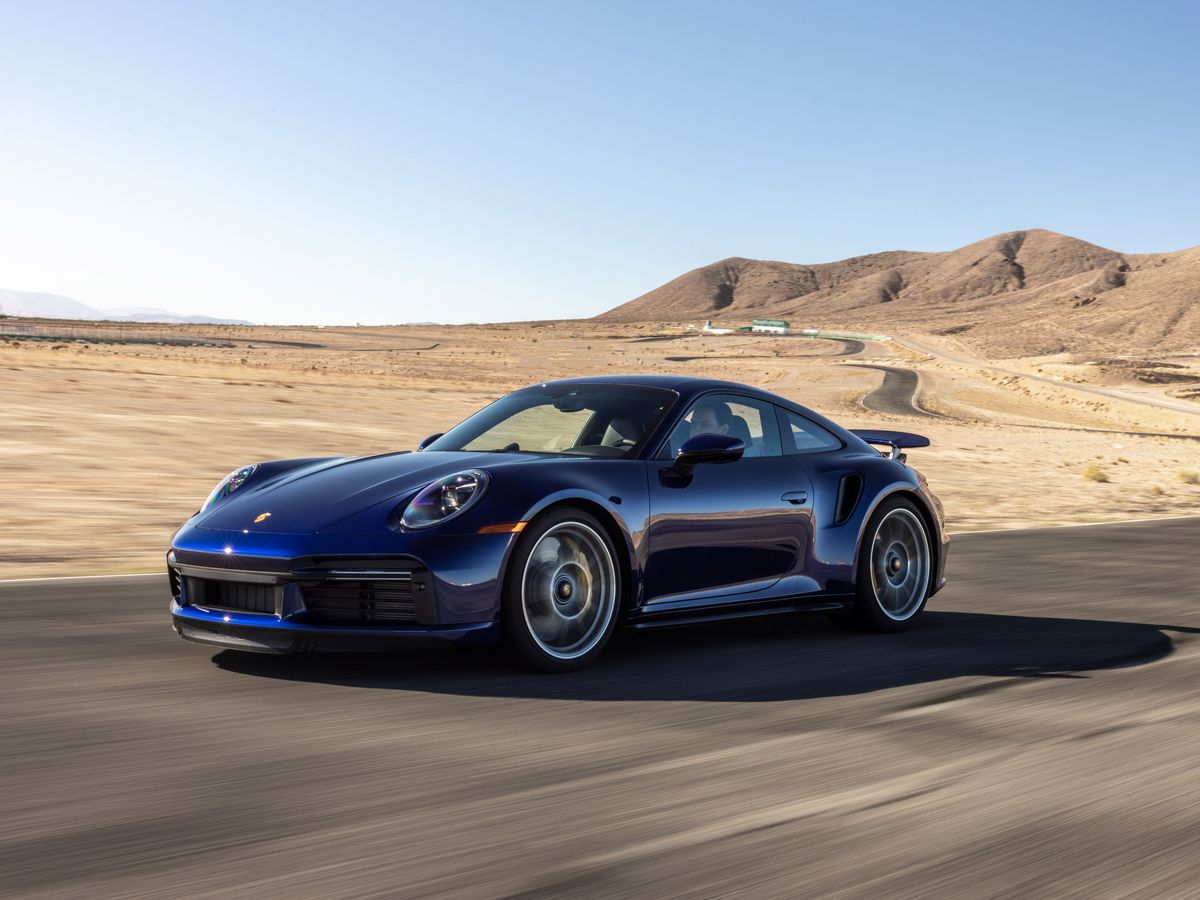 The iconic 911 Turbo S is not the most powerful supercar on the market today. However, whatever power deficiencies the car might have is more than compensated by a mix of engineering goodies like an incredible AWD system and crisp dual-clutch transmission.
The latest iteration of the 911 Turbo S has a 640-hp twin-turbocharged flat-6 engine. However, equipped with the carmaker's Sport Chrono package, it will accelerate to 60 mph in as little as 2.1 seconds before completing the quarter mile in 9.9 seconds at a blistering 138 mph. Performance numbers like this have rightly earned the Porsche 911 Turbo S a spot on this list.
Ferrari SF90 Stradale: 0 to 60 mph in 2.1 seconds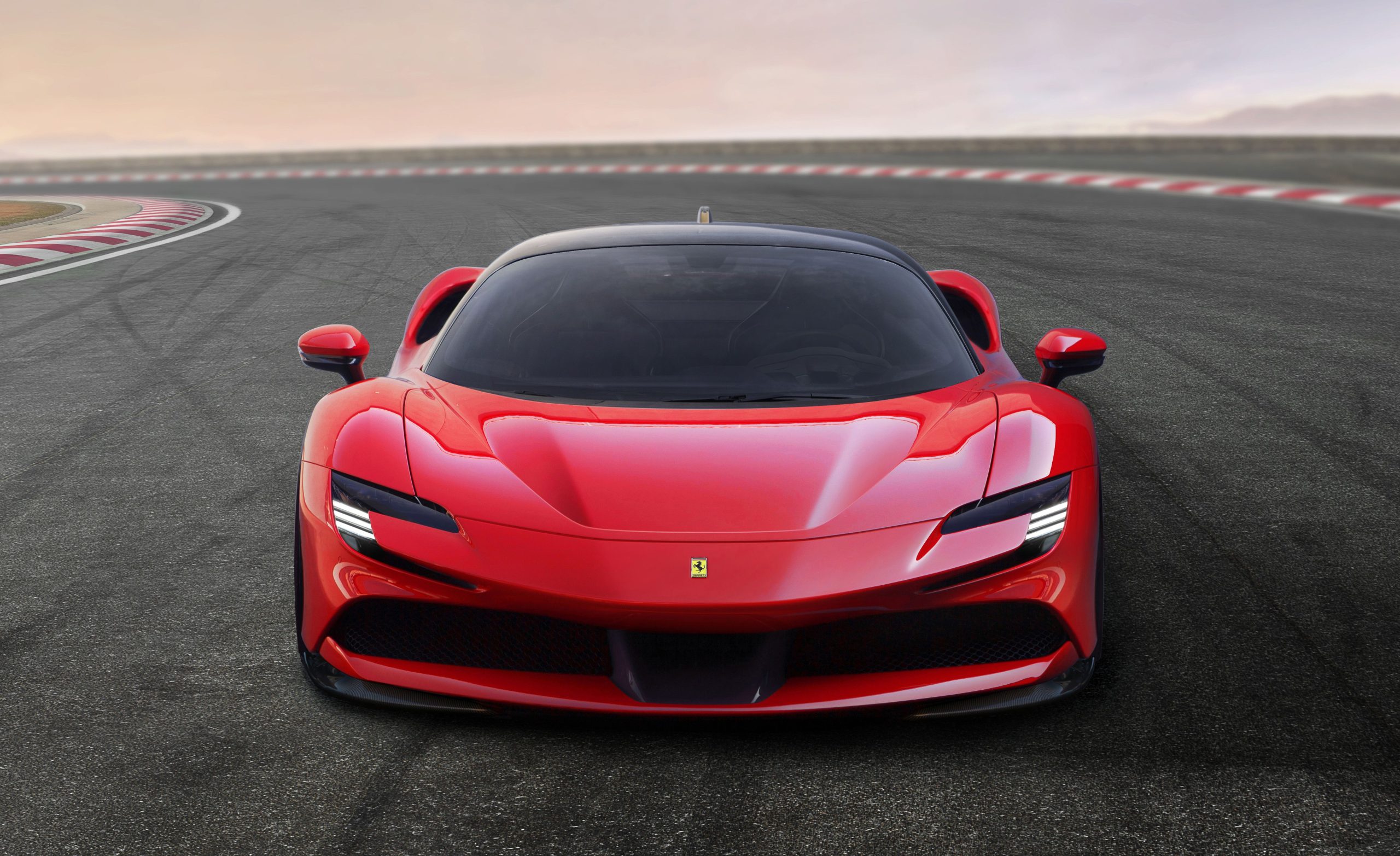 The first Ferrari plug-in hybrid was the LaFerrari hypercar, released back in 2013. The carmaker followed that up with a more refined system in the SF90 Stradale. The Ferrari SF90 Stradale packs a powertrain comprising a twin-turbocharged V8 and three electric motors. It's a potent mix that yields 986 hp and 590 lb-ft of torque. That's enough to launch the SF90 Stradale off the start line like a greased rocket.
In ideal conditions, Ferrari claims the supercar will accelerate to 60 mph in 2.5 seconds, a figure proven overly conservative by several motoring journalists who recorded 2.1-second runs. It will also complete the quarter mile in 9.9 seconds at 148 mph, and the needle will keep climbing until the car maxes out at about 211 mph.
Bugatti Chiron Profilée: 0 to 60 mph in 2.2 seconds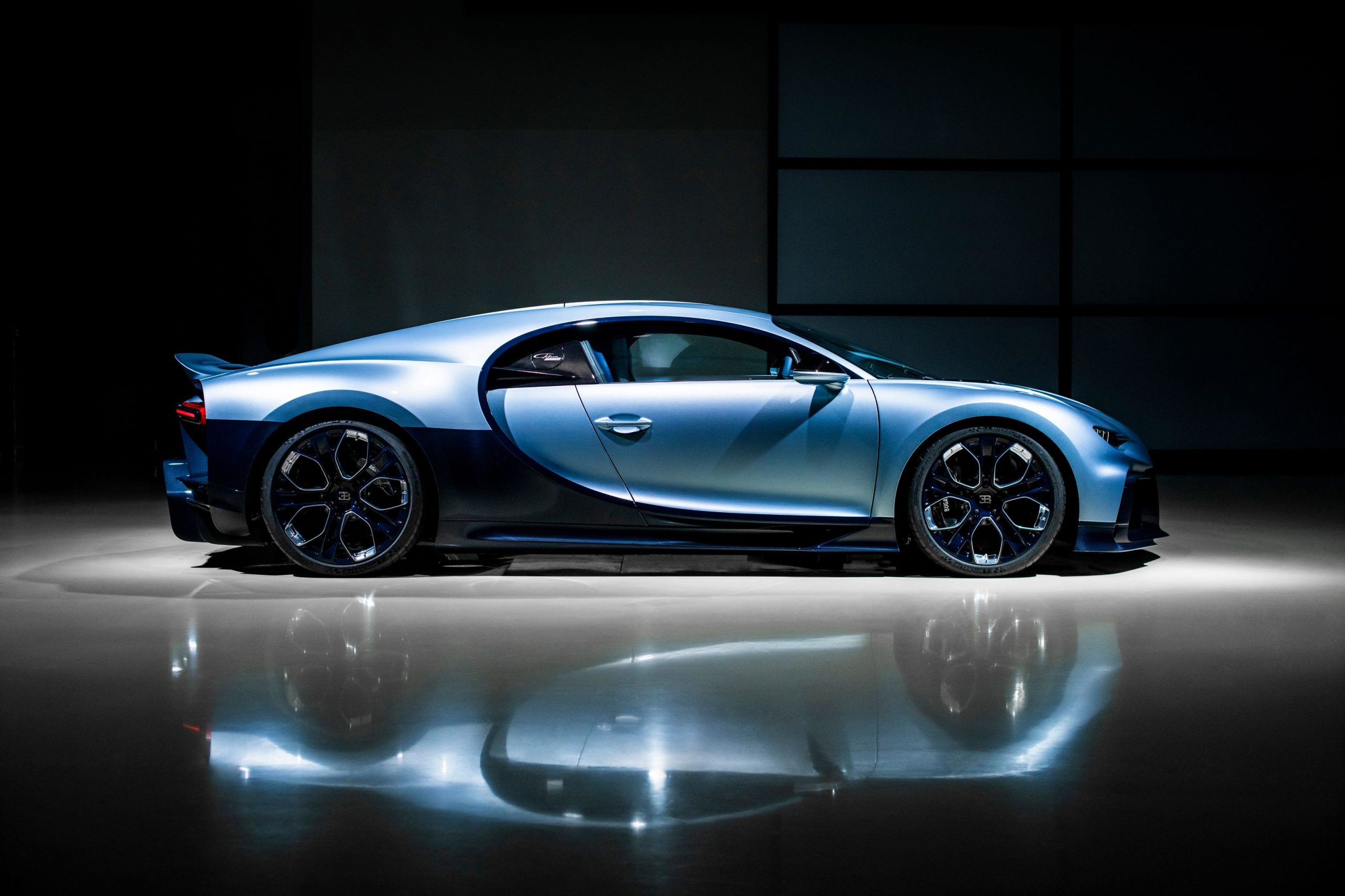 There are no electric or hybrid powertrains for the Chiron. The Molsheim-built hypercar is instead propelled by the formidable pairing of a monster W16 engine and four turbochargers. That monster powerplant churns out about 1,500 hp and 1,180 lb-ft of torque.
The one-off Chiron Profilée, with its streamlined profile, is the quickest of the Chiron variants. It can rocket to 62 mph in just 2.3 seconds and needs just 5.5 seconds to reach 124 mph. The other Chiron models are by no means shabby when it comes to straight-line acceleration and top speed.
For example, in 2019, the Chiron Super Sport 300+ became the first production car to cross the mythical 300 mph barrier.
Ultima RS LT5: 0 to 60 mph in 2.3 seconds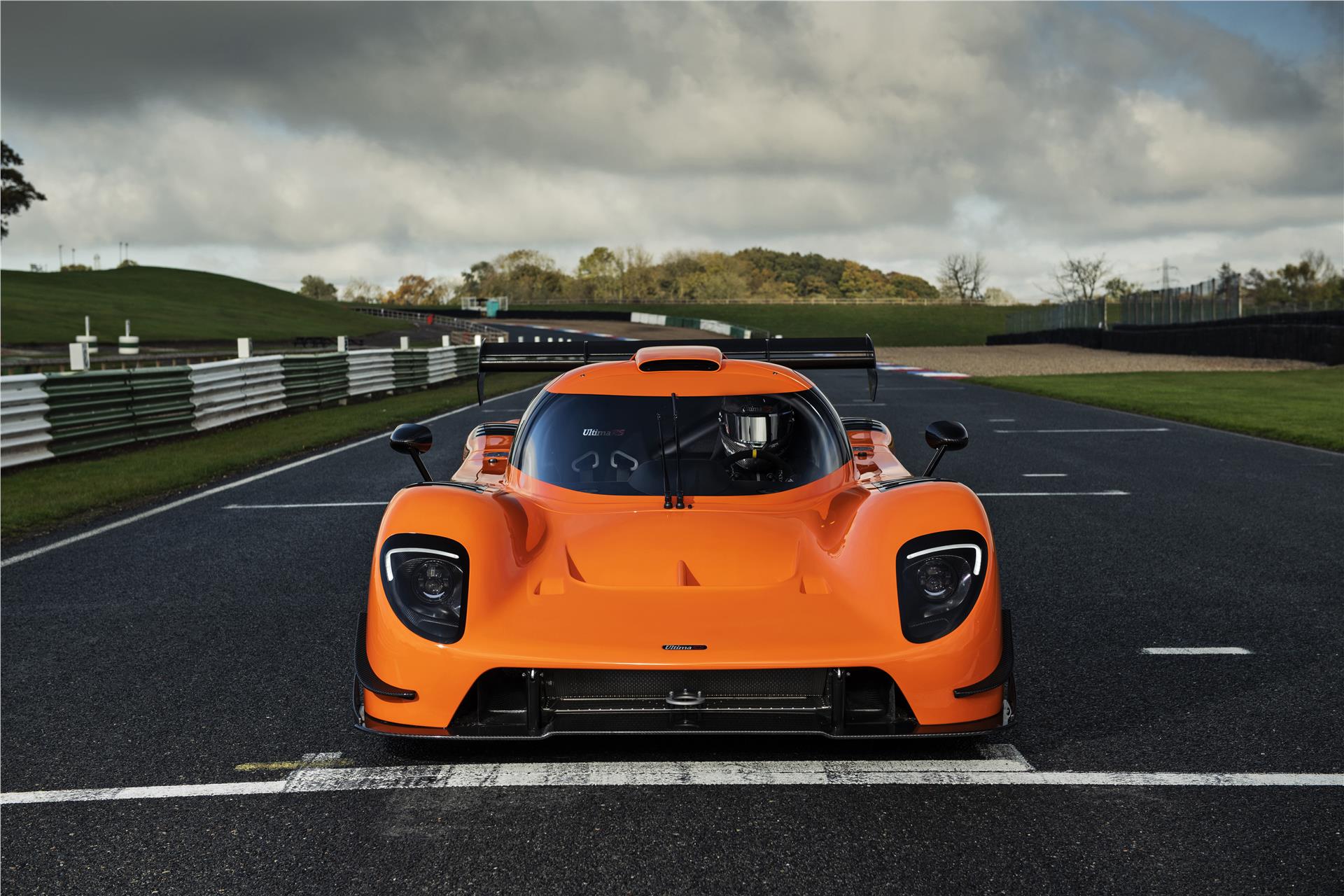 Ultima Sports is a boutique sports car manufacturer based in Leicestershire, England, and the RS is one of the company's most powerful creations. The road-legal supercar is powered by a Chevrolet V8 LT5 supercharged crate engine that can be tweaked to produce up to 1,200 hp.
That combines well with the lightweight 2,000-lb supercar to create a seriously fast machine. The Ultima RS is able to reach 60 mph in a scant 2.3 seconds and complete the quarter-mile in 9.2 seconds, running at 156.6 mph.
Hennessey Venom F5: 0 to 60 mph in 2.6 seconds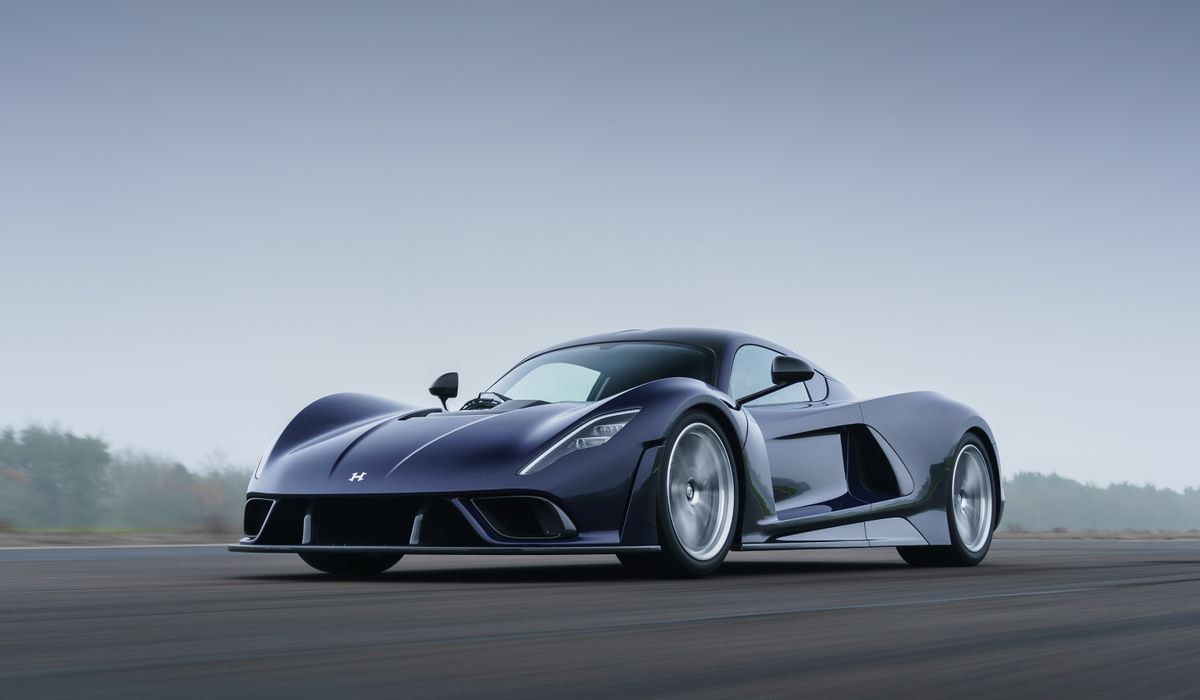 Hennessey Performance has never been shy about its obsession with speed. The American carmaker has converted everything from sedans to SUVs and pickups into flat-out road rockets. However, the Hennessey Venom F5, named after the most powerful hurricane category, is its first-ground-up build.
The hypercar is aiming to join the Chiron Super Sport 300+ in the uber-exclusive 300 mph club. However, the Venom F5 is not all about top-end speed. Its 6.6-litre twin-turbocharged Fury V8 engine cranks out 1,817 hp and 1,617 lb-ft of torque. It's enough arsenal to propel the F5 to 60 mph in just 2.6 seconds and achieve a quarter-mile time of 9.9 seconds at 163.4 mph.