This Is Your Our List Of The Bests Sports & Performance Cars Of The 2010s
The third post in our best cars of the decade series is all about sports and performance cars. This is a fun list to create because most of these cars have taken their hit in depreciation and are relative bargains compared to when they first rolled off the lot. This is a celebration of the cars that are "somewhat" affordable and achievable for most pundits.
To qualify for our best sports cars of the 2010s, a car had to be under the ~$150k mark when new and had to be launched as a 2010 to 2019 model year vehicle. We do have some cars that snuck in above the $150k mark but we felt they belonged here rather than our best supercar list. The 2010s MY requirement means we left off 2020 models like the 718 Cayman GT4, Boxster Spyder and 2020 mid-engined Corvette.
We were flexible in defining what makes a sports and performance car. For example, the Tesla 3 and Tesla P100D both made this list and may seem controversial, but these are both cars that redefined what an electric car performed like and they catapult from 0 – 60 mph in less than 3 seconds. If you can include the 840 bhp rear wheel drive Dodge Demon then you can include two electric sedans that destroy it performance-wise.
As always, you will notice that there are a lot of BMW, Porsche and Mercedes-AMG cars below. The reality is that those companies continue to build the best sports and performance cars in the world and over the last decade they cranked out some epic cars. Porsche has the most cars on this list and it is no surprise with gems like the Cayman GT4, 911 GT3 Touring, Cayman R and GT3 RS all captivating us over the last decade.
There are some cars on here that objectively don't belong based on their performance and reviews. Cars that come to mind at the Alfa Romeo 4C, Maserati MC Stradale and the new Toyota Supra. We included them because they are still desirable even though they aren't perfect and as car guys that counts. The MC Stradale is sexy, fast and Italian exotica at its best while the 4C shows that Alfa Romeo can still do gorgeous and sporty small cars really well. The Supra, well it is a Toyota Supra so how do we leave it off a list like this.
Sit back and enjoy our list of the best sports cars and performance vehicles of the 2010s.
Related: Best 2010s supercars / Sexiest 2010s cars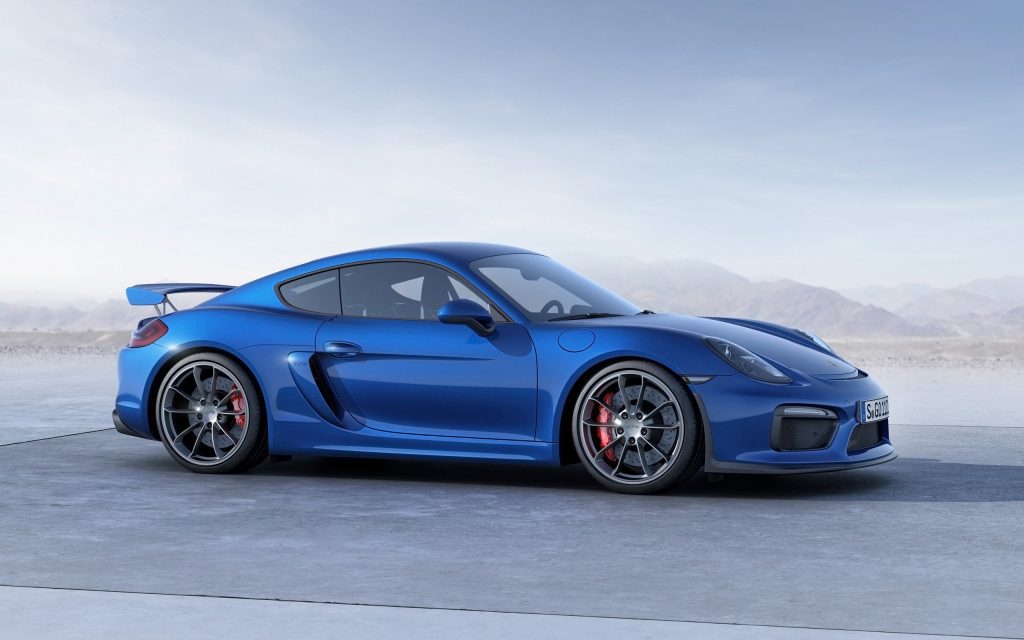 Absolutely perfect
In 2015, Porsche announced the car the supercar community thought they would never build. It was the first time Porsche allowed its Porsche Motorsport division in Weissach to sprinkle some magic on a production Cayman since the mid-engine sports car's introduction ten years previously. They did not let us down. With components sourced from the 911 GT3, an engine carried over from a Carrera S and a tweaked and tuned chassis, brakes and aerodynamics, Porsche's engineers did their best to produce the perfect mid-engine sports car for road and track use. The GT4's 3.8-litre flat-six engine produces 385 hp (283 kW) and is mated to a six-speed manual gearbox with dynamic gearbox mounts and harder settings optimize the handling of the Cayman for a more dynamic driving experience. Compared with the standard Cayman, the GT4's chassis was lowered by 30mm and bigger brakes were added, with many aspects of its suspension carried over from the 911 GT3. Make no mistake; this is some serious motorsport kit. Learn more…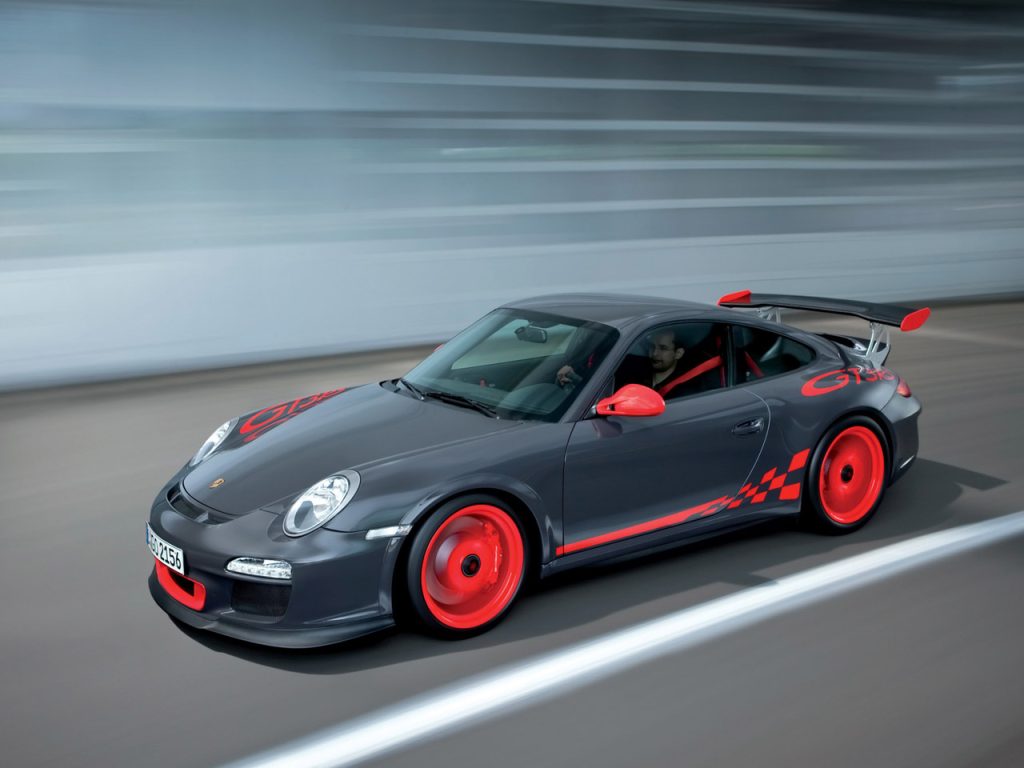 Perfect track day weapon
Delivering even more engine power, lower weight and shorter transmission ratios, as well as upgraded body and suspension components than all previous GT3s, the Porsche 911 GT3 RS sets the foundation for homologating the race version of the 911 GT3. Like the engine featured in the 911 GT3, the naturally-aspirated RS power unit now displaces 3.8 liters and delivers even more power, while revving up even faster to its 8500 rpm redline. It now delivers 450 horsepower, 15 more horsepower than its 911 GT3 counterpart. Even with a specific output of more than 118 hp per liter from the six-cylinder boxer engine, the power unit in the new GT3 RS remains fully suitable for everyday use. Learn more…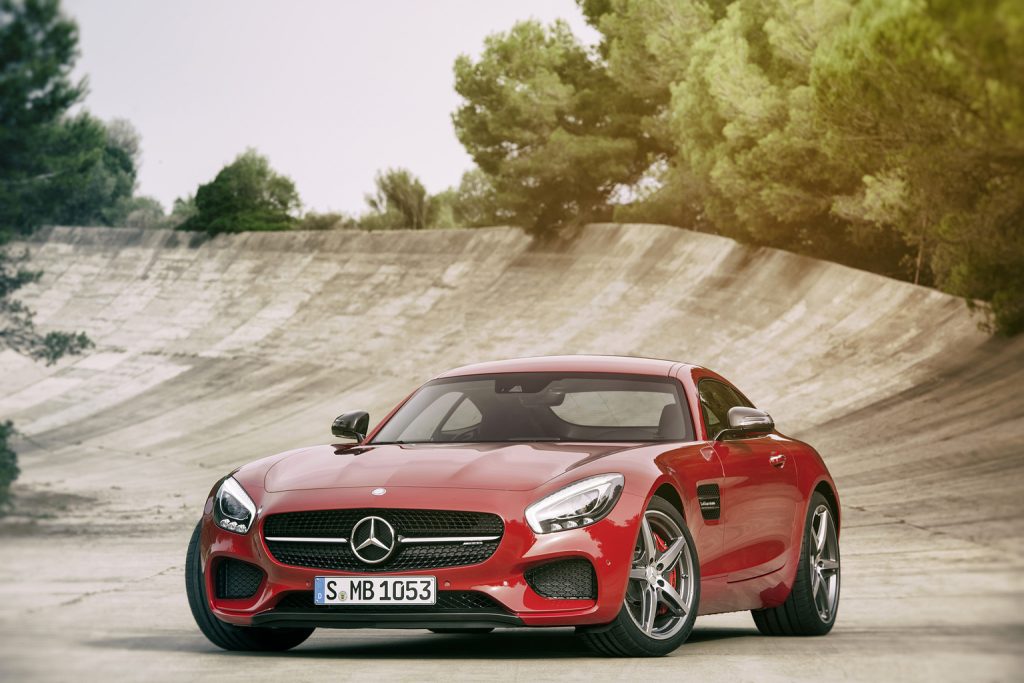 Mercedes Got This One So Very Right
Announced as a 2015 model year car, the Mercedes-AMG GT was a totally new, ground up sports car. A fantastic mid-size sports car with all-aluminum construction and a 4.0-liter engine capable of 510 bhp. The GT was the second sports car developed entirely in-house by Mercedes-AMG. Its front mid-engine concept with transaxle and the intelligent aluminium lightweight construction form the basis for a highly dynamic driving experience. Its likewise newly developed AMG 4.0-litre V8 biturbo engine underscores the hallmark AMG driving performance. The first sports car engine with internally mounted turbochargers ('hot inside V') and dry sump lubrication is configured in two output ratings: as a GT with 340 kW (462 hp) and as a GT S with 375 kW (510 hp). The new GT combines driving dynamics and first-class racetrack performance with superb everyday practicality, and efficiency that sets new standards in the segment. Top figures such as 3.8 seconds from zero to 100 km/h and a top speed of 310 km/h, combined with the outstanding driving dynamics will undoubtedly translate into extremely fast laps on the racetrack. Learn more…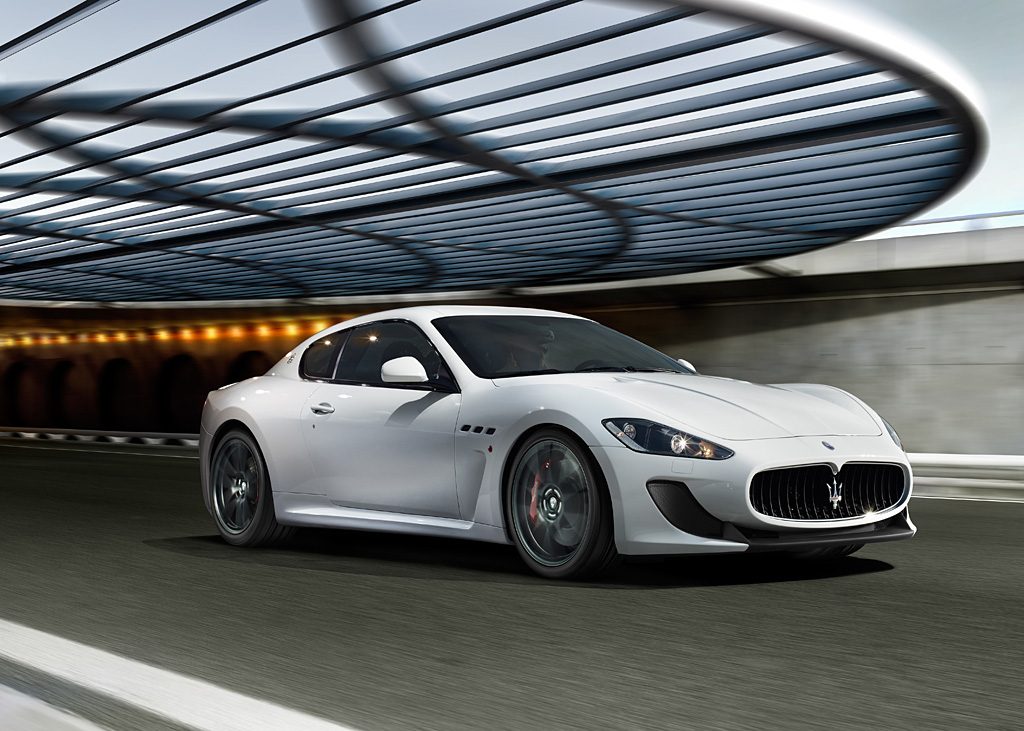 Sexiest, Lightest And Most Powerful Maserati of the 201os
Objectively the Maserati GranTurismo MC Stradale wouldn't make this list. It is desirable, sexy and exotic and it is pretty good to drive. It is the fastest, lightest and most powerful car in the Maserati range when it goes on sale in the first quarter of 2011. Inspired by the Trofeo GranTurismo MC and the race-winning GT4 motorsport models, the two-seater Maserati GranTurismo MC Stradale that will debut at the Paris Auto Show will feature razor-sharp handling and will break the 300km/h barrier. Learn more…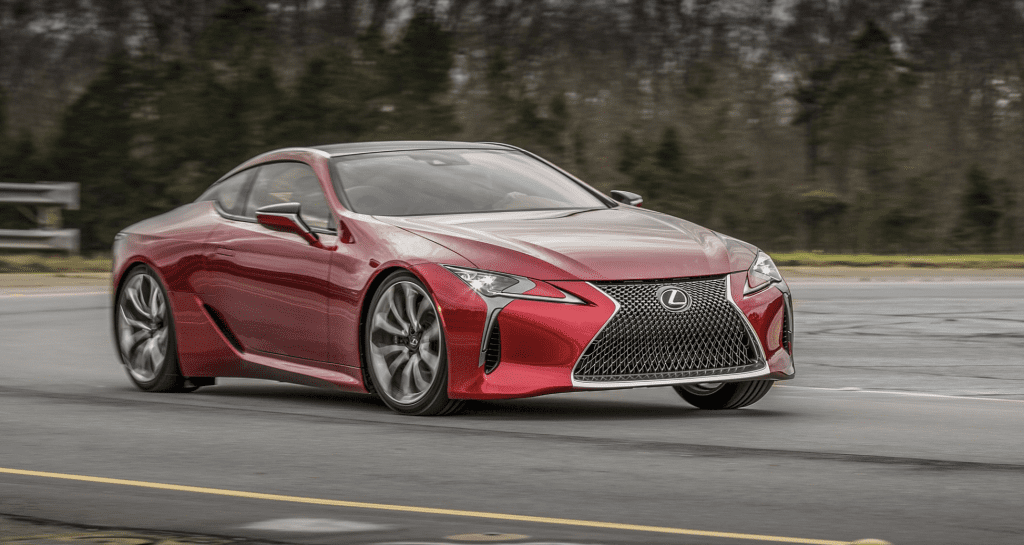 Lexus LC
Lexus shows the big boys how to design a luxury GT
The gloriously outrageous LC coupe began life as a similarly wild-looking 2012 concept car that Lexus had no plans to build. Four years after that show car debuted, it made a nearly edit-free transition to production as the LC coupe, reaching Lexus dealerships as a car people could actually buy. It's easy to miss the LC's classic grand tourer shape behind the eye-catching hourglass-shaped grille, squinting headlights, spectacular rear fenders, and "floating" roof. Minimalist the Lexus's design is not, but we think its sci-fi detailing adds to the car's beauty, not subtracts from it.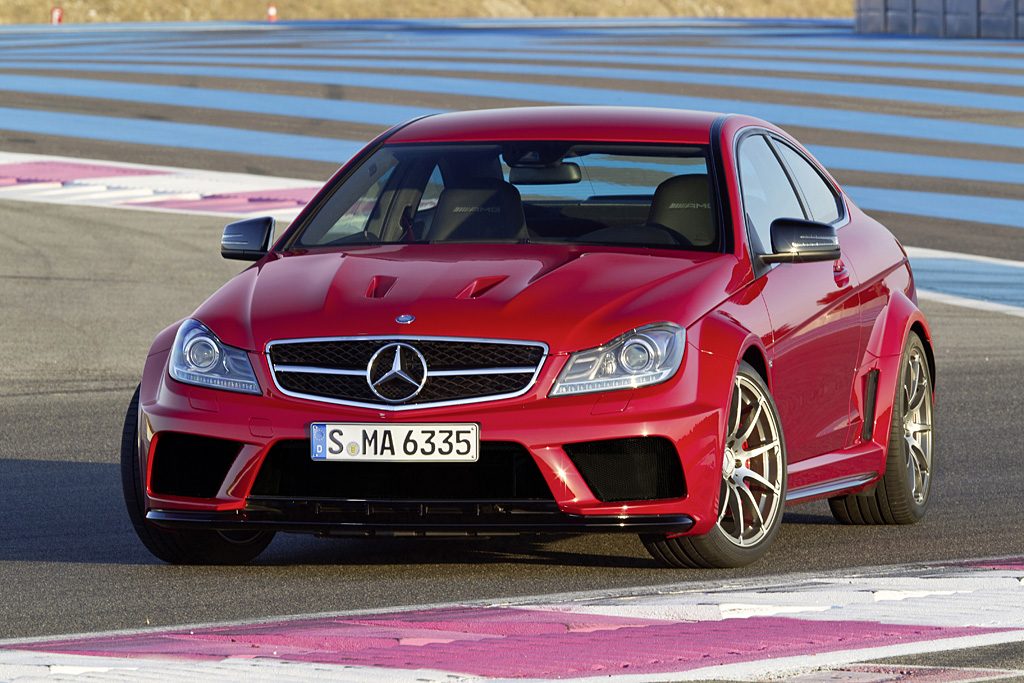 Goes like an absolute beast. Looks beastly too.
Spectacular design, technology transfer from the world of motorsport and driving dynamics at the highest level; the new Mercedes-Benz C 63 AMG Coupé Black Series embodies the new AMG brand claim, Driving Performance, like no other AMG model. The new high-performance vehicle is the most powerful C-Class of all time, boasting a maximum output of 380 kW (517 hp) and a maximum torque of 620 newton metres. The AMG 6.3-litre V8 engine impresses with its hefty torque, tremendous pulling power and responsiveness, and ensures high-calibre performance: the C 63 AMG Coupé Black Series accelerates from zero to 100 km/h in 4.2 seconds (all data provisional). Learn more…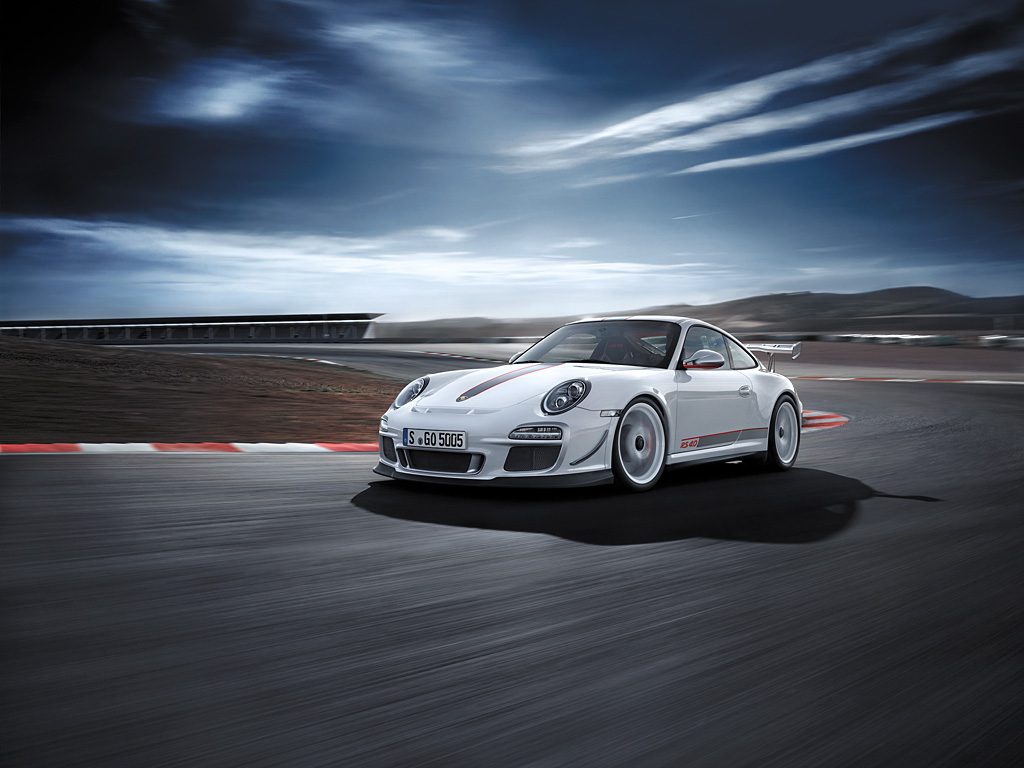 Pure Perfection. A Future Classic
Built to homologate the 2011 GT3 RSR racecar, the RS 4.0 is fitted with the 3996 cc engine which raises power output from roughly 444 to 500 bhp. It is easily identified by its new wings and front winglets just ahead of the front wheels. The new model purveys thoroughbred motorsport technology to its innermost core. The flat engine's crankshaft has been lifted unchanged from the 911 GT3 RSR racing car's six cylinder engine and the forged pistons' connecting rods are fashioned from titanium. The four-litre displacement sports engine, the biggest 911 model line engine ever, is also the most powerful naturally aspirated engine with 125 hp/litre (92 kW). It achieves its maximum power of 368 kW (500 hp) at 8,250 revs per minute. The engine delivers its maximum torque of 460 Newton metres at 5,750 rpm. Learn more…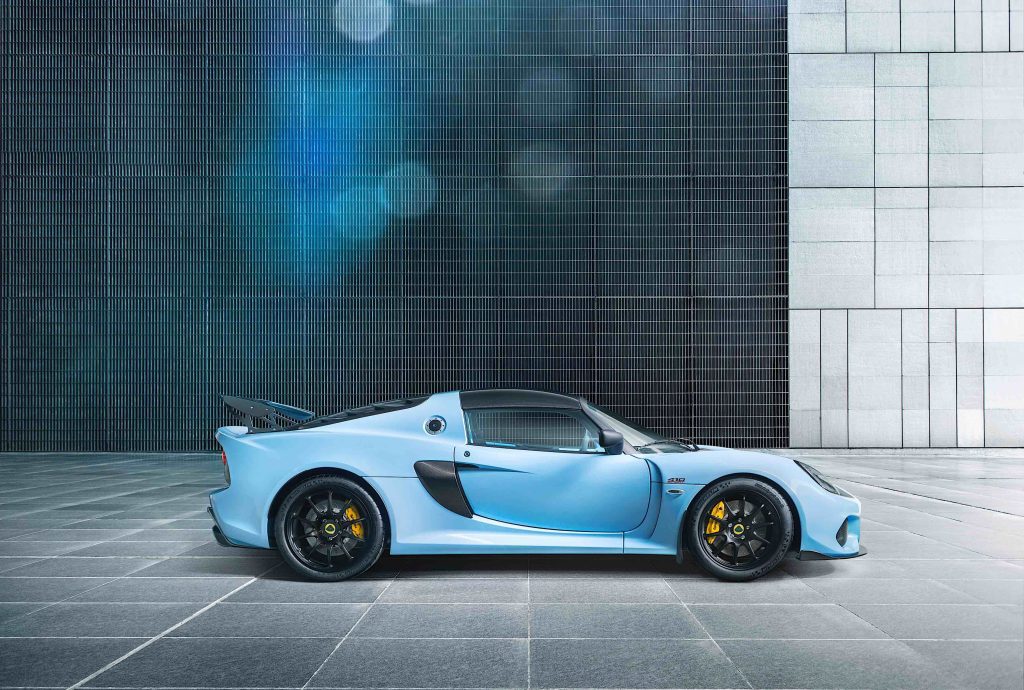 Lights V6 Exige yet and the sweet spot in the range
This was a tough choice. We love the Exige Cup 430, Lotus' wildest incarnation of its fire-breathing, point-to-point two-seater Exige and it was going to be our choice, BUT then we tested the Exige Sport 410 and it is a better car. It slots between the extreme Exige Cup 430 and the entry level Exige Sport 350. The Exige Sport 410 is the pick of the bunch. The Lotus Exige Sport 410 boasts a recalibrated version of the ubiquitous supercharged Toyota 3.5L V6 engine. Class-leading power to weight ratio of 389 hp/tonne comes from being the lightest V6 Exige ever. Available in both coupe and roadster configurations. The Exige 410 is all about being driven. It is small and light with an incredibly mechanical setup, communicating its surroundings in a way only a Lotus can and involving the driver like no other car on the planet. It really is that good. Learn more…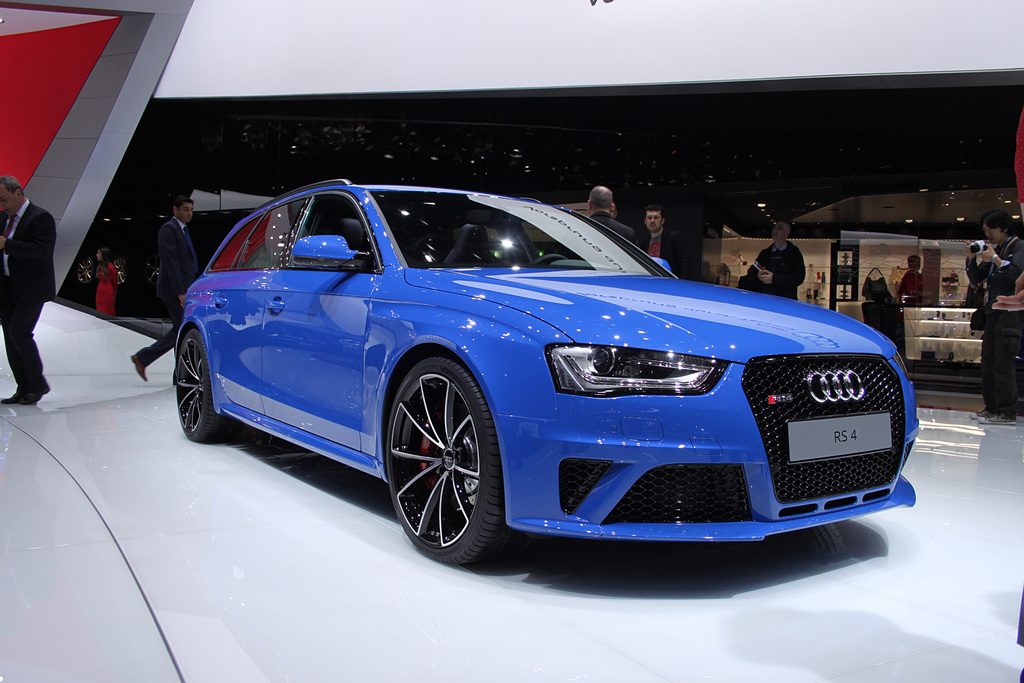 Wagons have never been more fun (or better looking)
the RS 4 Avant is a modern classic. Audi's third generation of the car, with a high-revving V8 FSI developing 331 kW (450 hp), a high-performance drivetrain and a diverse range of assistance and infotainment technologies. Like all RS models, the new RS 4 Avant is a sports car for everyday use. It combines strong performance with unrestricted utility. Learn more…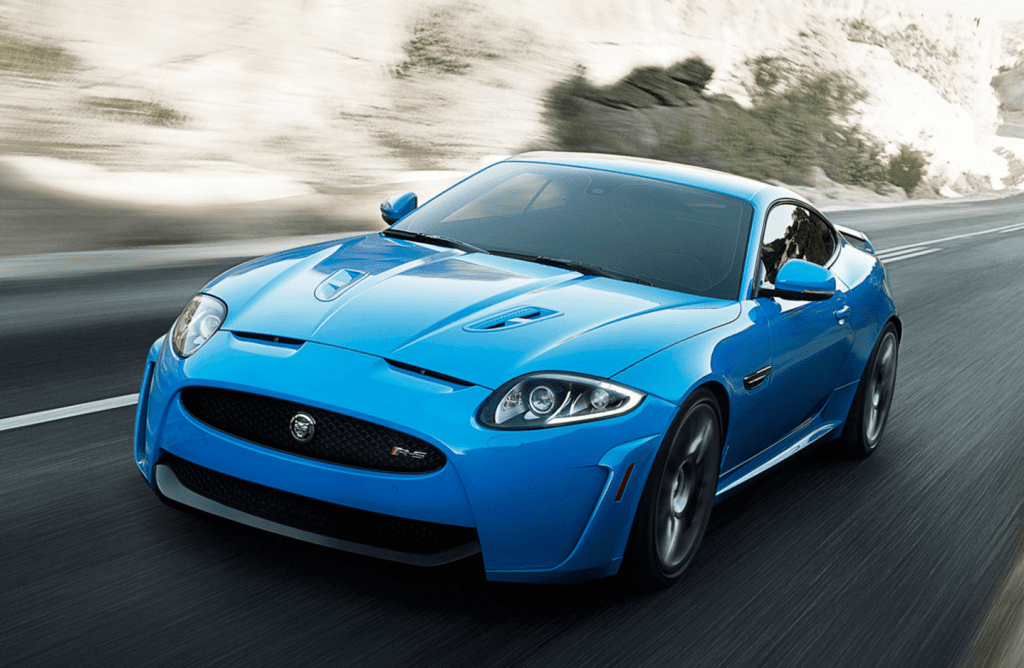 Jag Finally Has Its Groove Back
Making its debut at the Geneva Motor Show 2011, the XKR-S is the most extreme expression yet of Jaguar's passion for building beautiful, fast cars. For the first time with a series production car, Jaguar gains entry to the exclusive '300kph club' thanks to the effortless performance of the supercharged 5.0-litre AJ-V8 engine. A revised fuelling map means the direct-injection powerplant now produces 550PS and 680Nm of torque. Extensive recalibration has ensured that power delivery and performance are seamless, contributing to a 0-60mph time of 4.2 seconds. The Performance active exhaust encourages and rewards the enthusiastic driver with dramatic, motorsport-inspired aural feedback. Learn more…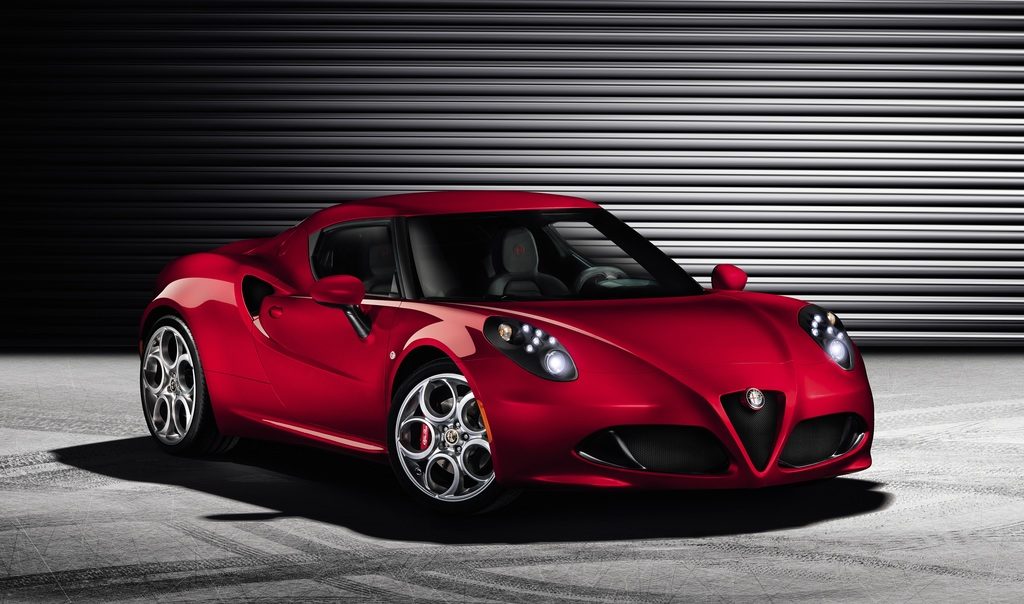 Too bad it wasn't fun to drive
The final version of the Alfa Romeo 4C makes its début at the 83rd International Motor Show in Geneva. This mid-engined rear-wheel drive coupé with two bucket seats represents the true essence of a sports car at the heart of Alfa Romeo's DNA: performance, Italian style and technical excellence, offering maximum driving satisfaction in total safety. The Alfa Romeo 4C derives directly from the concept which raised many eyebrows in wonder at the Geneva Show in 2011, so much so that it won three prestigious awards. Learn more…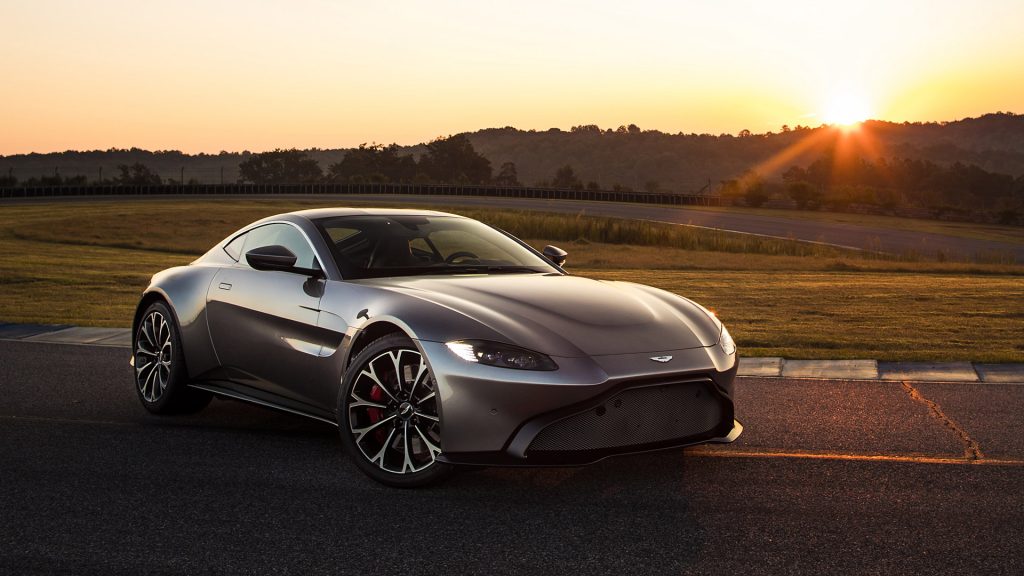 All new Vantage improved in every way
The Aston Martin Vantage was first introduced in 1977, but fell out of production in 1989. Later, in 2005, another model was introduced and took the automotive world by storm, but with the Vantage getting yet another revamp for 2018, can it truly live up to the hype? Visit the Aston Martin website and click through to the beautifully designed page for the New Vantage, and you'll be greeted by an image of a wolf – an appropriate image, in our opinion. This model comes with a high powered 4.0 liter twin-turbocharged V8 engine, giving the hefty roar that Aston Martin is so famous for. This agile, dynamic car is everything you need for race tracks and country roads alike, and with a stylish yet extremely functional and immersive interior, you won't find a more comfortable drive. Learn more…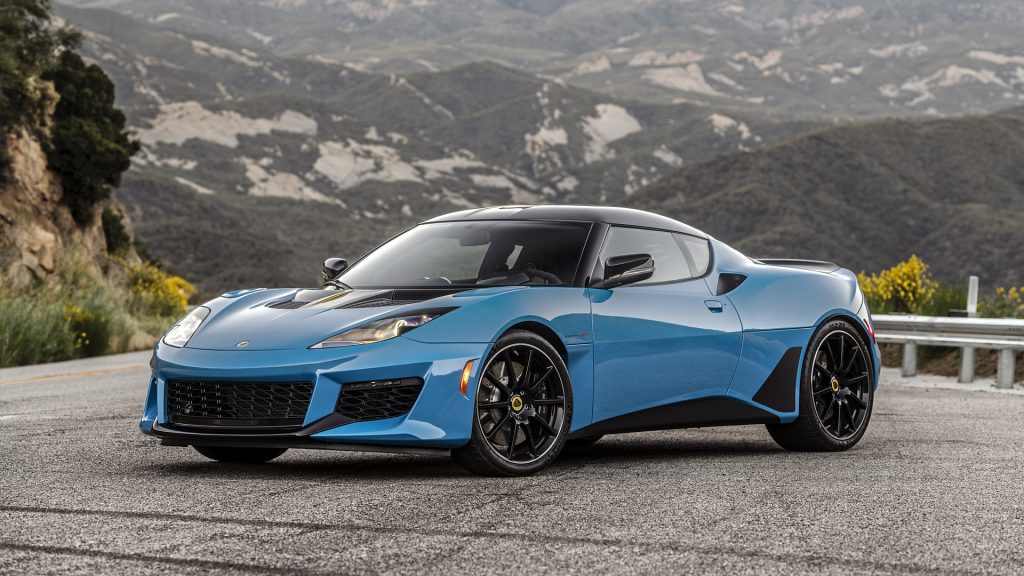 Constant improvements lead to the perfect Evora
Road & Track nailed it when they said "this is what nine years of improvement looks like". We always loved the Evora but deep down it always a little flawed, a little behind cars like the Porsche Cayman and 911. That is until now. The current Evora GT has nailed the formula and is easily the best Evora yet and even made our best Lotus ever list. The Evora GT is made specifically for the North American market and the good news is that it is a current Lotus model so you can walk into your local Lotus dealer and get your hands on the most powerful street-legal Lotus available right now. The Evora GT features either a two-seat or a 2+2 seat arrangement. It also comes with a 3.5-liter supercharged six-cylinder engine that puts out 416 hp and 317 lb-ft of torque. That engine is paired with a six-speed manual transmission or a six-speed automatic transmission (only a masochist would buy the automatic in this car). This powertrain makes for a 0-60 mph time of just 3.8 seconds. The car's top speed? It's 188 mph. In terms of chassis and suspension, it is typical Lotus awesomeness. Steering is hydraulically boosted and delivers magical feedback and feel, the car goes wherever you point it, every single time. Learn more…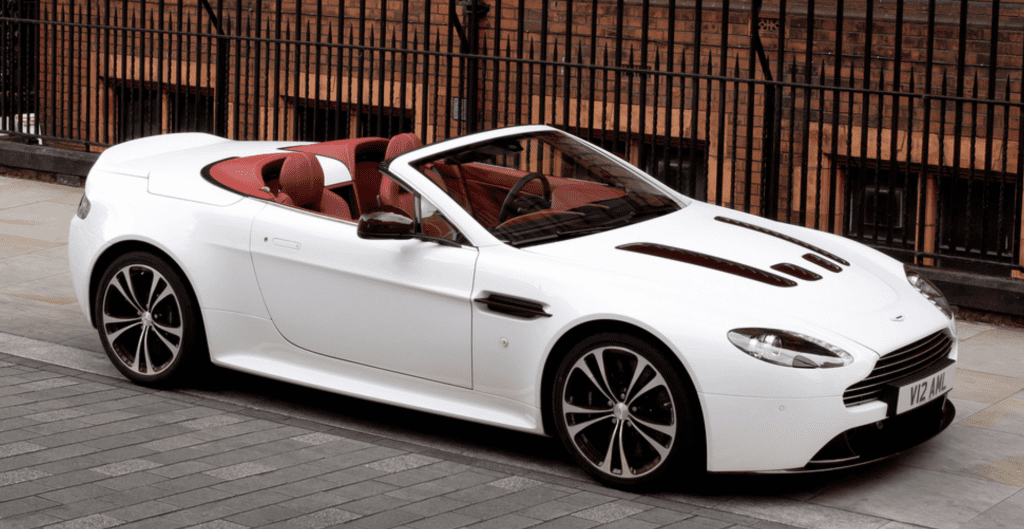 Vantage Roadster With 6.0-Litre V12 Engine
With new inner panels forward of the front bulkhead, Aston Martin shoehorned their 'DBS' V12 engine into the much smaller Vantage platform. Production of the Roadster came three years into V12 Vantage production. Aston Martin is lifting the lid on an extreme new sports car with the global debut of the V12 Vantage Roadster. The new sports car, available as a limited edition in selected markets worldwide, immediately becomes the most potent example of the open-top Vantage range and mixes the breath-taking power of Aston Martin's naturally aspirated 6.0-litre V12 engine with the established thrills of Vantage Roadster driving for what is an unforgettable sports car experience. The V12 Vantage Roadster 6.0-litre engine, mated as in the Coupe to a six-speed manual gearbox, generates 517 PS at 6,500 rpm and a muscular 570 Nm of torque at 5,750 rpm. It has been intelligently packaged into the Vantage Roadster's compact form to fully exploit the sports-orientated model's ample natural agility. Learn more…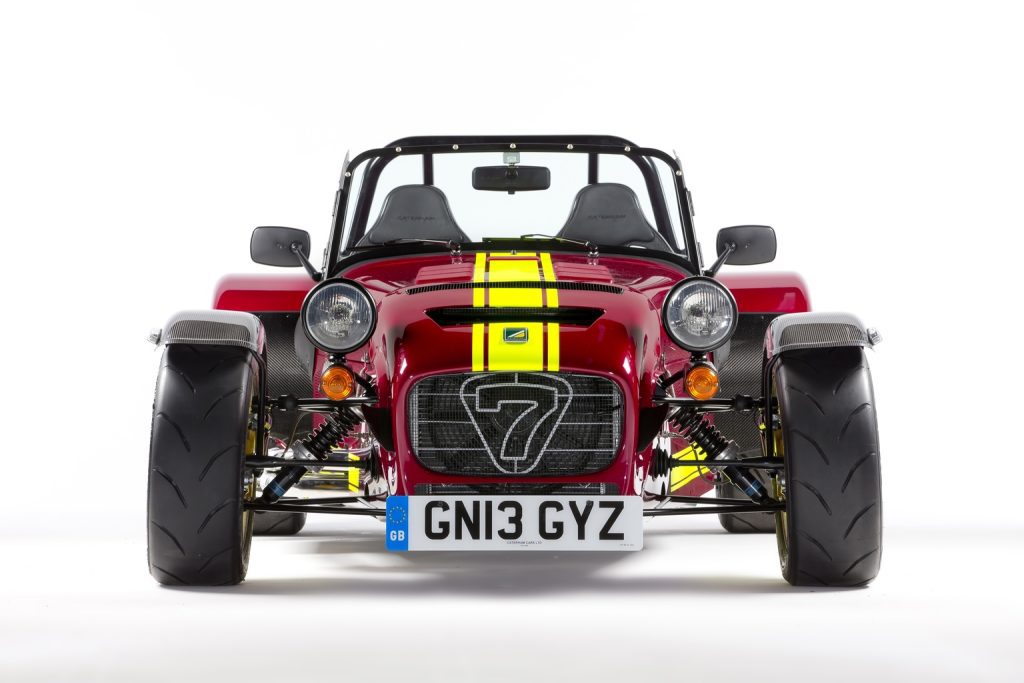 Most Extreme Seven To Date
As the lightweight sportscar manufacturer celebrates 40 years of developing and building the Seven, Caterham is re-inventing the already enviable parameters of its iconic model, with the Seven 620R setting a new benchmark in outrageous performance. A newly-engineered, two-litre supercharged Ford Duratec engine pumps out 310bhp, providing even more of a kick in the back for the driver and propelling the Seven 620R from 0-60 mph in under 2.8 seconds. Learn more…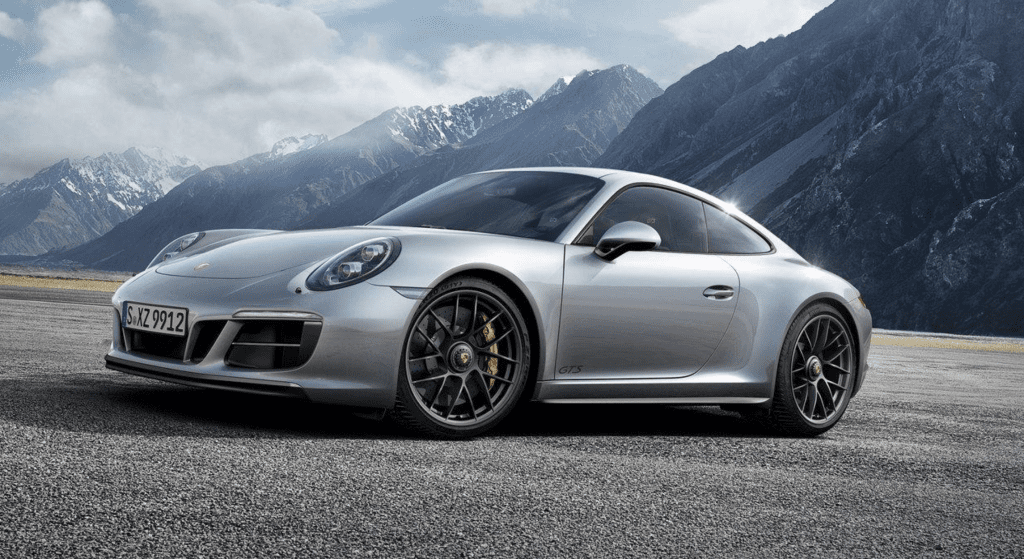 I'll take my rear drive and manual please
The 2017 (991.2) Porsche 911 Carrera GTS might possibly be the perfect everyday Porsche 911 equipped with a faster new turbocharged 3.0-litre flat-six engine, but we are going a little further back to pick our favorite regular (non-GT) 911. The 991.1 GTS wins our vote because it is the last naturally aspirated regular 911 and that means something. Four models – a coupe and a cabriolet, each with rear-wheel or all-wheel drive – close the gap between the 911 Carrera S and the street-legal sports car optimised for the race track, the 911 GT3. Some of the technical ingredients that generate even more driving dynamics and driving fun: 430 hp (316 kW) power, the Sport Chrono package and the PASM active damper system which lowers the car's ride height by ten millimetres. Improved efficiency has also led to quicker accelerations and higher top speeds, but combined fuel consumption figures remain unchanged at the favourable level of the S models. When combined with the Porsche Doppelkupplungsgetriebe (PDK), the 911 Carrera GTS sprints from zero to 100 km/h in 4.0 seconds (Cabriolet: 4.2 seconds). The top speed of each GTS model is beyond the 300 km/h barrier; the fastest at 306 km/h is the Coupe with a manual transmission and rear-wheel drive. Learn more…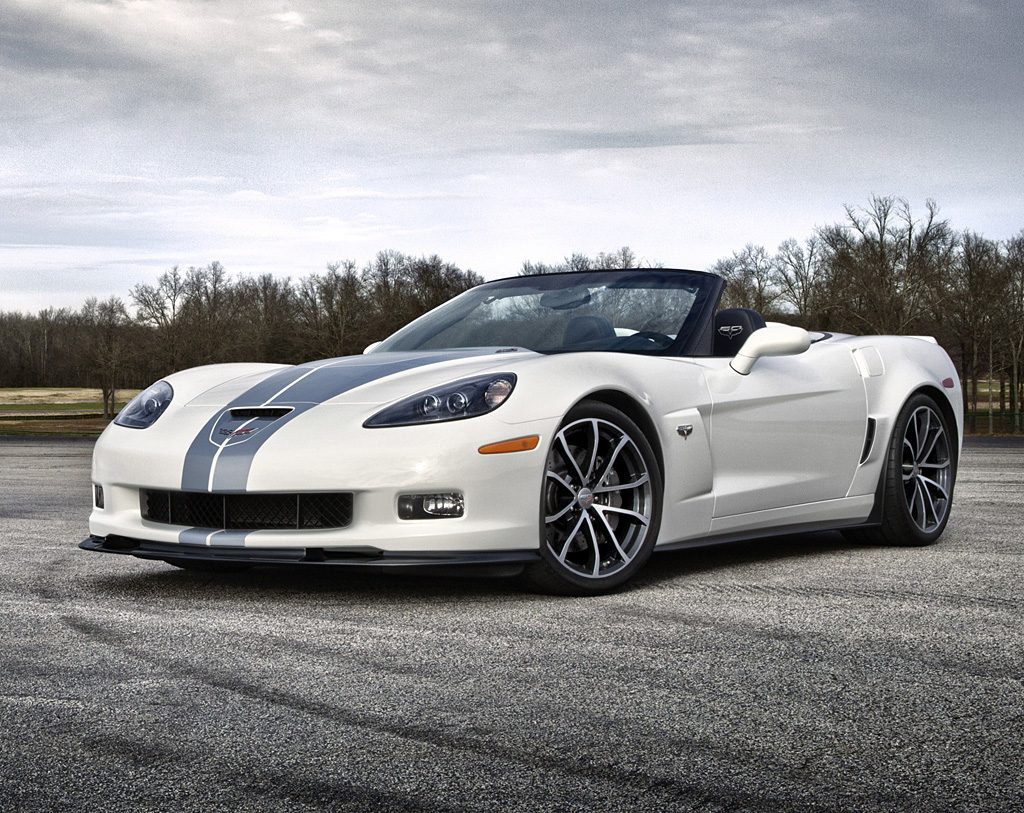 A Fitting Send-Off For The 'C6' Generation
The Corvette 427 Convertible blends elements of the Z06 and ZR1 models to create the fastest and most-capable convertible in Corvette's history. Its heart is the 427-cubic-inch (7.0L) LS7 engine from the Corvette Z06. Rated at 505 horsepower (377 kW) and 470 lb.-ft. of torque (637 Nm), it is the most powerful engine ever installed in a production Corvette convertible – and, like the Z06, the 427 Convertible is only available with a six-speed manual transmission. The LS7 was co-developed with the Corvette Le Mans-winning GT1 engine and features lightweight titanium connecting rods and intake valves, as well as racing-inspired high-flow cylinder heads and a dry-sump oiling system. It is assembled by hand at GM's Performance Build Center, where customers who purchase the 427 Convertible Collector Edition can purchase the Corvette Build Experience option and assemble the engine that will power their new car. Learn more…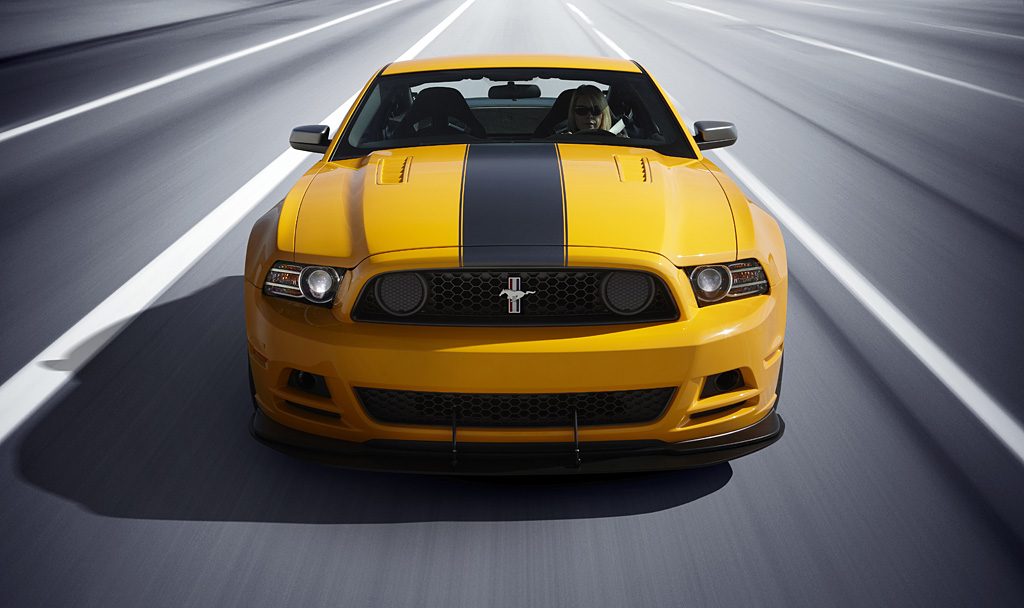 All About Performance
The 2013 Boss also offers a unique functional design feature in the grille with removable covers where fog lamps would be. For improved cooling on track days, the covers can be easily removed with a screwdriver. The powerful Boss engine yields 444 horsepower and 380 lb.-ft. of torque, while still offering a smooth idle and low-end torque for comfortable around-town driving. A race-inspired clutch with upgraded friction materials transmits power, while a short-throw, close-ratio six-speed manual handles gear change duties. Power is delivered to a 3.73-ratio rear axle using carbon fiber plates in the limited-slip differential to improve handling and longevity. For those who want even more precise control over power delivery, a torque-sensing (Torsen) limited-slip differential is available, coupled with Recaro front seats. Learn more…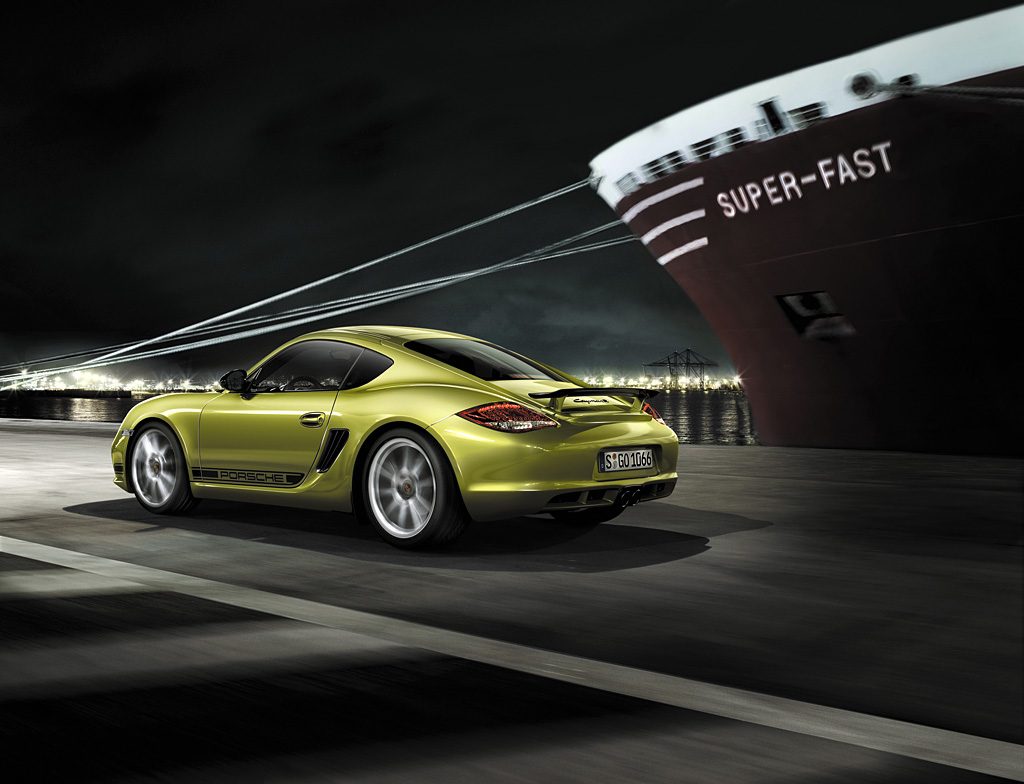 Razor sharp Cayman for the ultimate in fun
The new mid-engine coupé is powered by a tuned-up 3.4-litre six-cylinder engine developing 330 hp (243 kW). In the standard configuration it transmits its power to the rear wheels via a six-speed manual gearbox that propels the car from 0 to 100 km/h (62 mph) in 5.0 seconds. Or there is the option of the seven-speed Porsche Doppelkupplungsgetriebe (PDK) that reduces its acceleration time to 4.9 seconds. Learn more…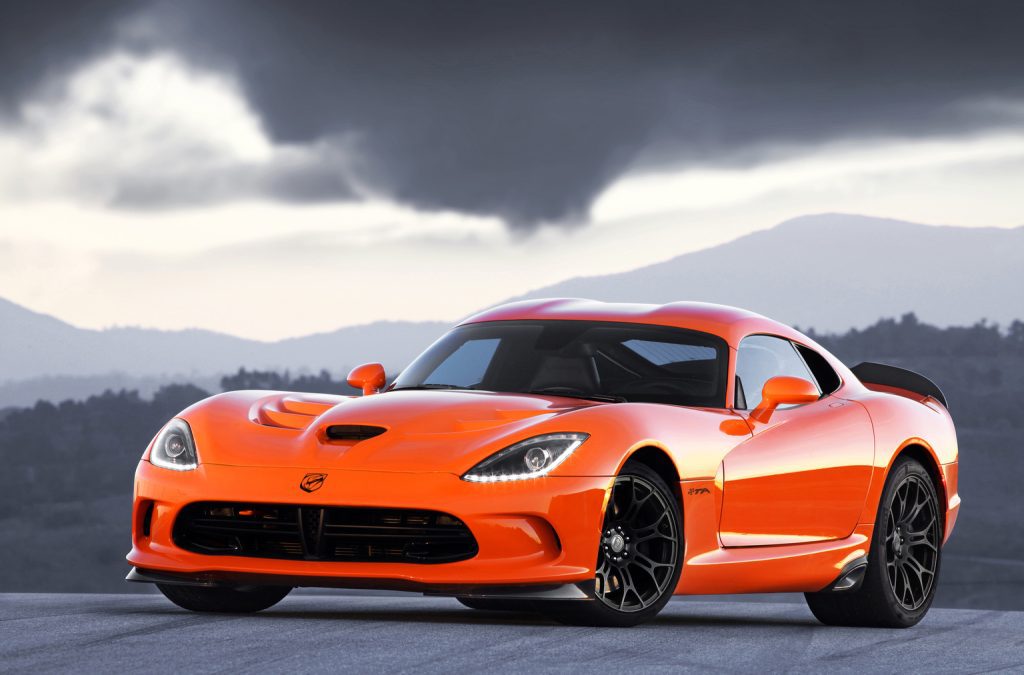 What The World Needed Was A More Extreme Viper
Configured in-house by the Chrysler Group's SRT (Street and Racing Technology) team in collaboration with professional road racers, the exclusive, street-legal and single-spec 2014 SRT Viper TA (Time Attack) package is specifically built for the performance enthusiast driver who likes to exercise their machines at the more than 150 road-race courses around North America. Based on the SRT Viper model – the lightest vehicle in the lineup, the 2014 SRT Viper TA package builds upon the legendary on-track capability of the American hand-built supercar using a majority of pre-developed components straight from the SRT stable, that are combined into a carefully balanced package that extract the most out of the Viper ultra low center of gravity, 50/50 weight distribution and largest contact patch in the production car world. Learn more…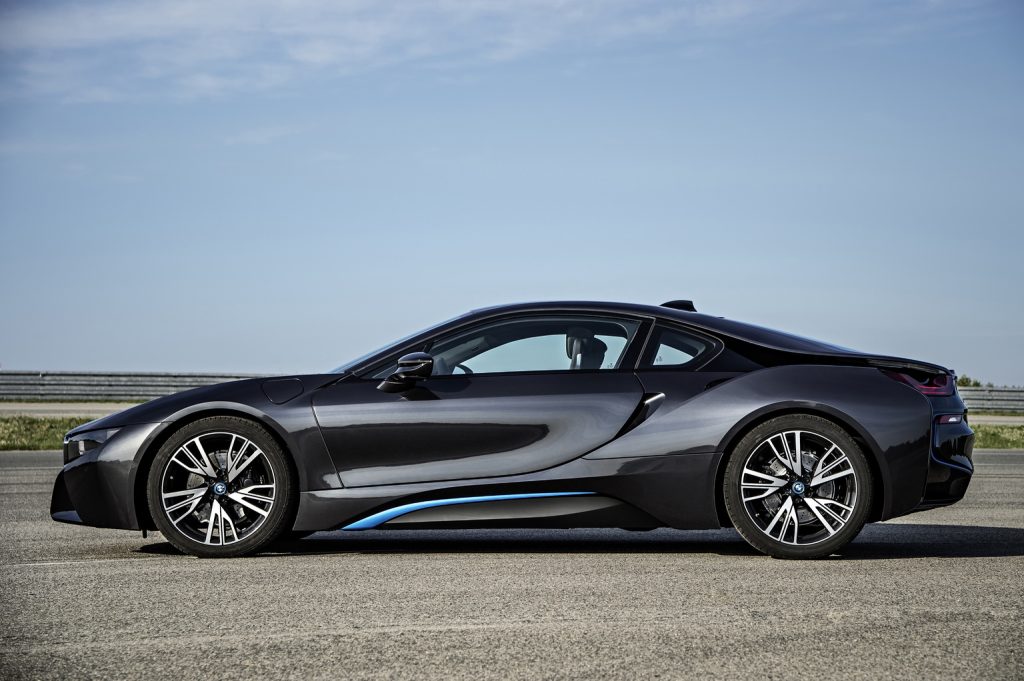 A Glimpse Into The Future
The BMW i8 was designed from the outset as a plug-in hybrid sports car. The BMW i8 embodies hallmark BMW driving pleasure in a revolutionary and mould-breaking form. This is reflected in a highly emotive design, dynamic sports car performance, and fuel consumption and emissions figures worthy of a small car. Pairing an exceptionally lightweight, aerodynamically optimised body with cutting-edge BMW eDrive technology, a compact, highly turbocharged 1.5-litre BMW TwinPower Turbo petrol engine and intelligent energy management, the BMW i8 marks the next stage in the evolution of the Efficient Dynamics strategy. Its revolutionary approach achieves an unprecedented balance between performance and fuel consumption. Thanks to its carbon-fibre-reinforced plastic (CFRP) passenger cell, the BMW i8 sets new standards for a plug-in hybrid vehicle in terms of low weight. It can operate solely on electric power, which means no tailpipe emissions, and offers the dynamic performance of a sports car, with an expected 0 –100 km/h (62 mph) sprint time of 4.5 seconds. Learn more….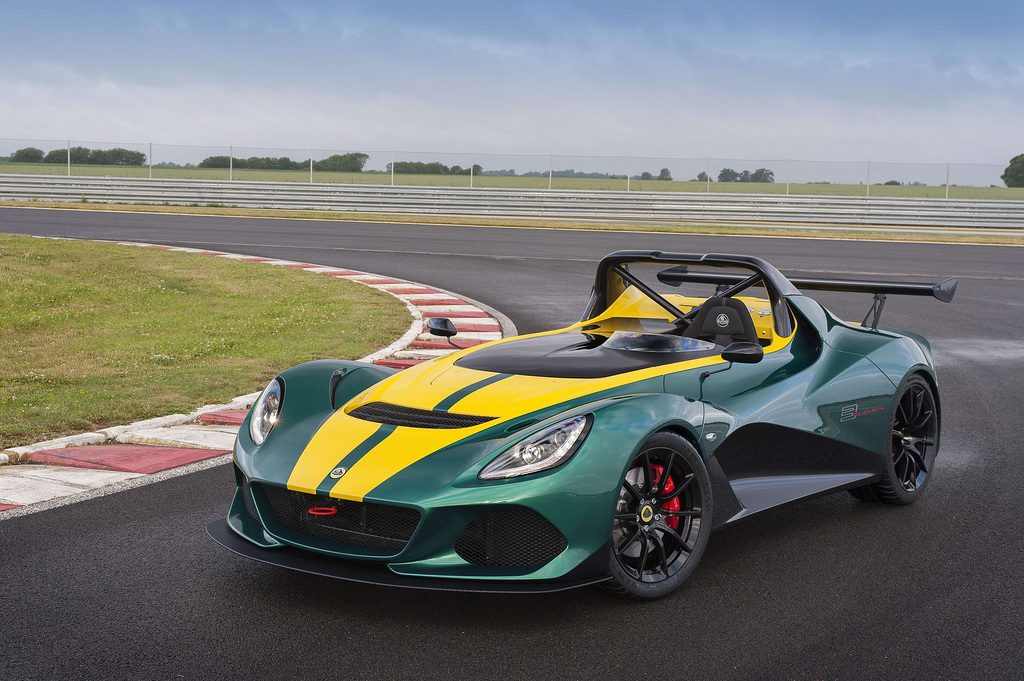 The track day toy I would choose every time
Heralding a new generation of Lotus high performance sports cars, 2015 saw the unveiling of the company's quickest and most expensive series production car ever, the 3-Eleven, at the 2015 Goodwood Festival of Speed. Designed as an uncompromised manifestation of the Lotus spirit, the new car is focused on providing an undiluted driving experience, and underlines the company's ability to deliver legendary handling and blistering speed. Working on the concept of less is more, and keeping close to Lotus' track roots, the dramatic new vehicle features an all-new lightweight body, with an open cockpit design and a revised V6 supercharged engine developing 450 hp. Learn more…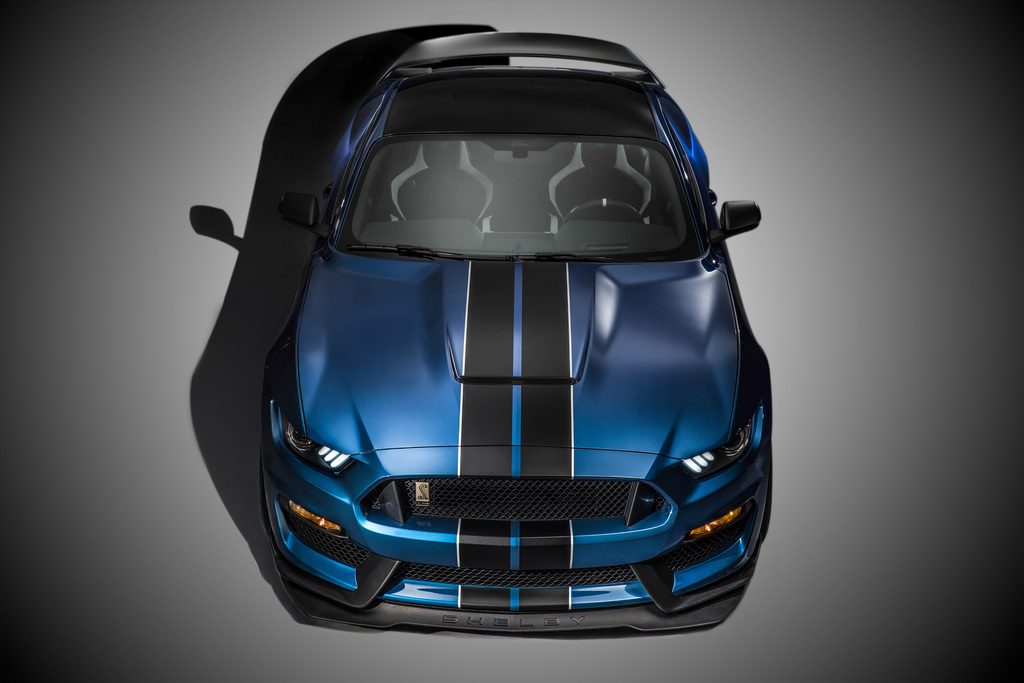 Track-ready road-going pony car
Ford today unveiled the new Shelby GT350R Mustang, the most track-ready road-going production Mustang ever built. The Shelby GT350R Mustang is a no-compromise car in the pursuit of maximum track capability. The car features the first-ever production V8 from Ford with a flat-plane crankshaft – the most powerful naturally aspirated engine Ford has ever produced – plus a specially tuned suspension. It is fitted with revised spring rates and anti roll bars, lower ride height, unique track-tuned alignment settings, revised bushings and jounce bumpers, cross-axis ball joints in the front suspension, and revised calibration controlling the MagneRide dampers. Learn more…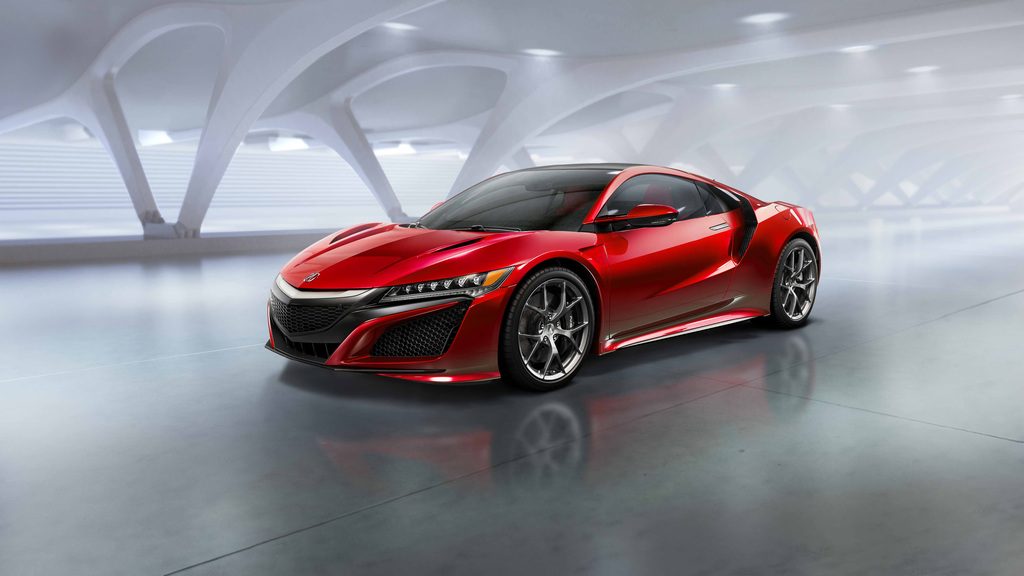 It took a while but when it arrived all was good
Twenty-five years after the debut of the original, paradigm-shifting NSX supercar, Acura revealed the production version of its highly anticipated successor – the next-generation Acura NSX. Specifically created to bring a new sports experience to the supercar segment, the NSX challenges conventional beliefs about supercars much as the first generation did a quarter century ago. The approach is realized through an all-new power unit – a twin-turbocharged 75-degree DOHC V6 engine with a 9-speed dual clutch transmission (DCT) and three-electric motor Sport Hybrid system integrated with an ultra-rigid and lightweight multi-material body with world's-first material applications and manufacturing processes. Learn more…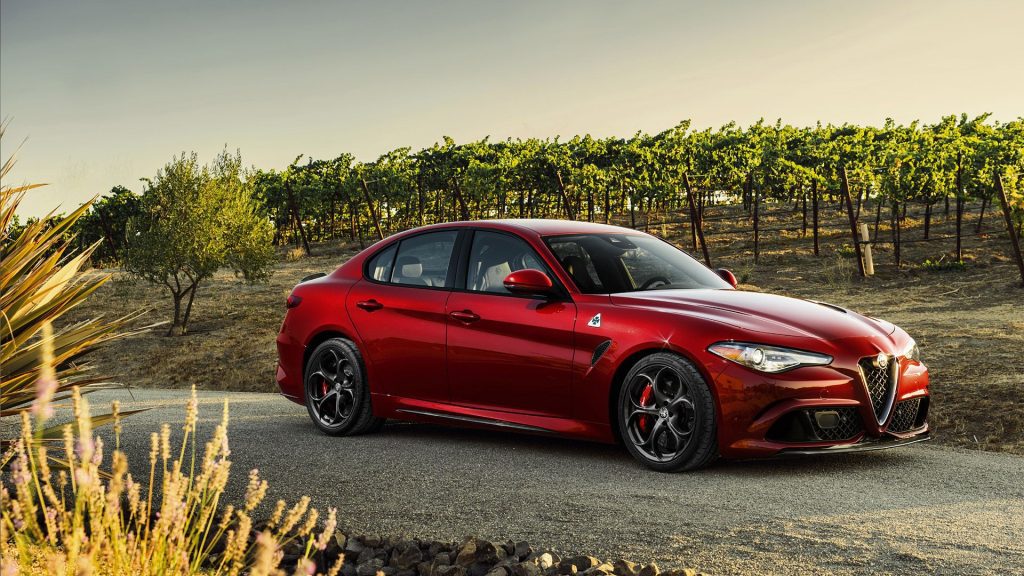 Better than the BMW M3 & AMG C63
It's hard to argue with the supercar credentials of an Italian car with a 503bhp, 2.9-litre V6 designed by ex-Ferrari engineers, and yet the Quadrifoglio has four doors, seats five and has a boot to boot. It matches the Focus RS on practicality and, thanks to the marque's motorsport heritage and Italian bloodline, meets the 675LT in the desirability stakes. And it does 0-60 in 3.9 seconds, tops out at 190mph – proper supercar performance figures. Learn more…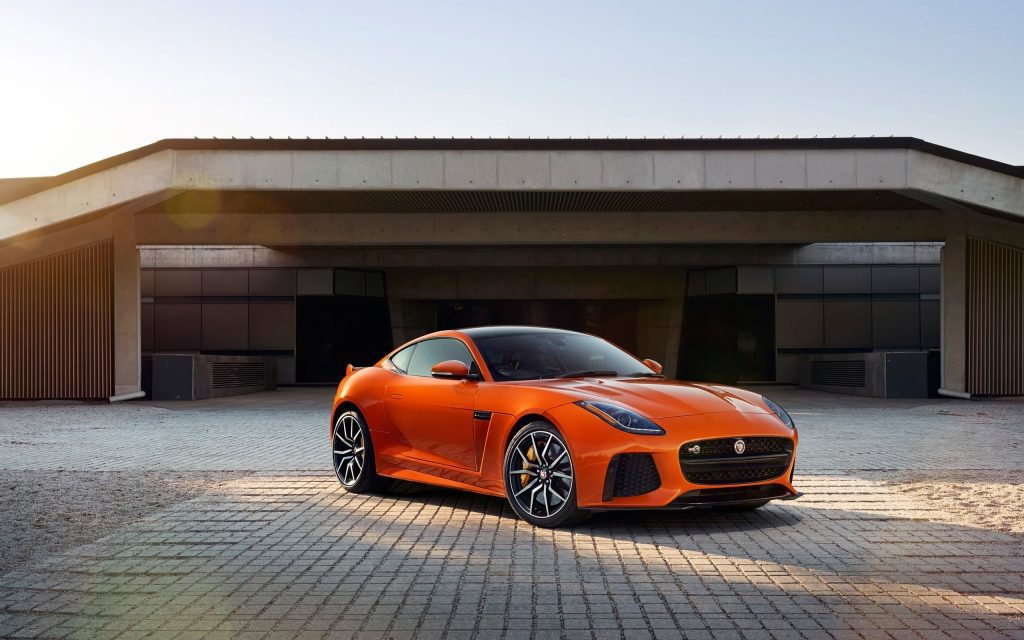 F-Type SVR
Most potent F-type so far
At the Geneva Motor Show in March 2016, Jaguar unveiled the F-Type SVR. Available in both coupé and convertible body styles along with having all-wheel-drive, it features the same 5.0-litre supercharged V8 engine from the V8 S and R, but has a maximum power output of 575 PS (567 hp; 423 kW) at 6,500 rpm and 700 N⋅m (516 lb⋅ft) of torque at 3,500-5,000 rpm, the car can accelerate from 0–100 km/h (0–62 mph) in 3.5 seconds and to can attain a top speed of 322 km/h (200 mph), making it the first Jaguar road car since the XJ220 to reach 322 km/h (200 mph). The SVR convertible can attain a top speed of 312 km/h (194 mph).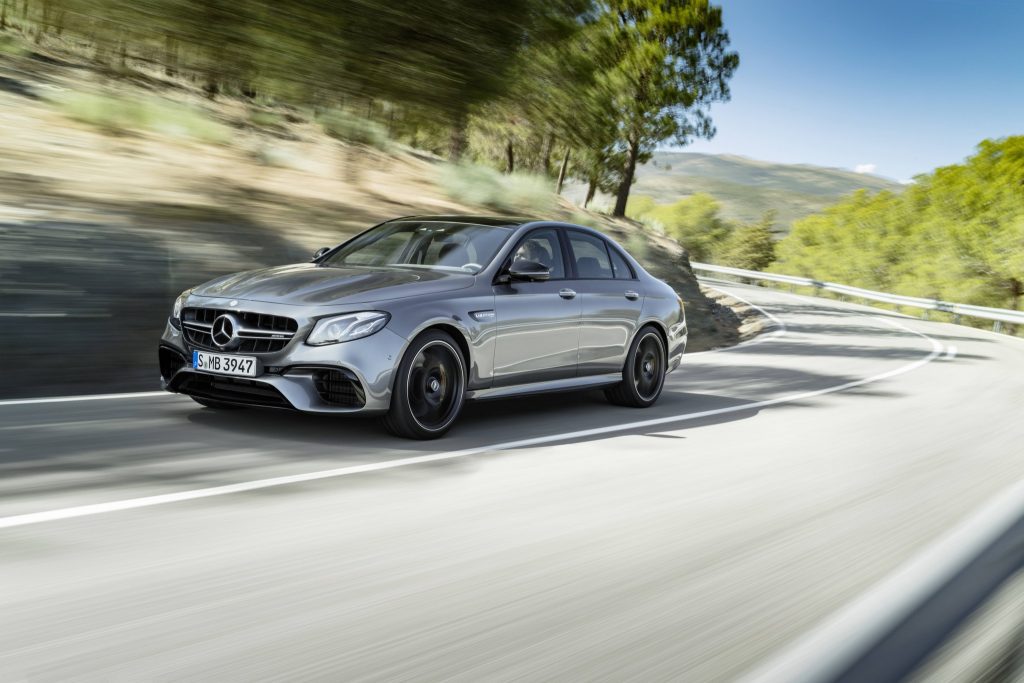 604 bhp and 627 lb ft of torque for the kids school run
On the outside, it is refined and crisp, like a very expensive, sensible suit, a much more mature proposition than the Charger's wayward ways. Push the right buttons though, and the 4-litre biturbo V8 can sing and dance with the best of them. In glorious S iteration, power is up to 604bhp and 627 lb ft of torque, meaning this 4-door saloon will hit 62mph from a standstill in 3.4 seconds – proper supercar territory. Intelligent 4Matic+ all-wheel-drive means it'll hang on in the corners too, though at the touch of a button this juggernaut will oblige all your maniacal, tyre-shredding fantasies thanks to a drift mode setting that sends all the power through the back wheels. Learn more…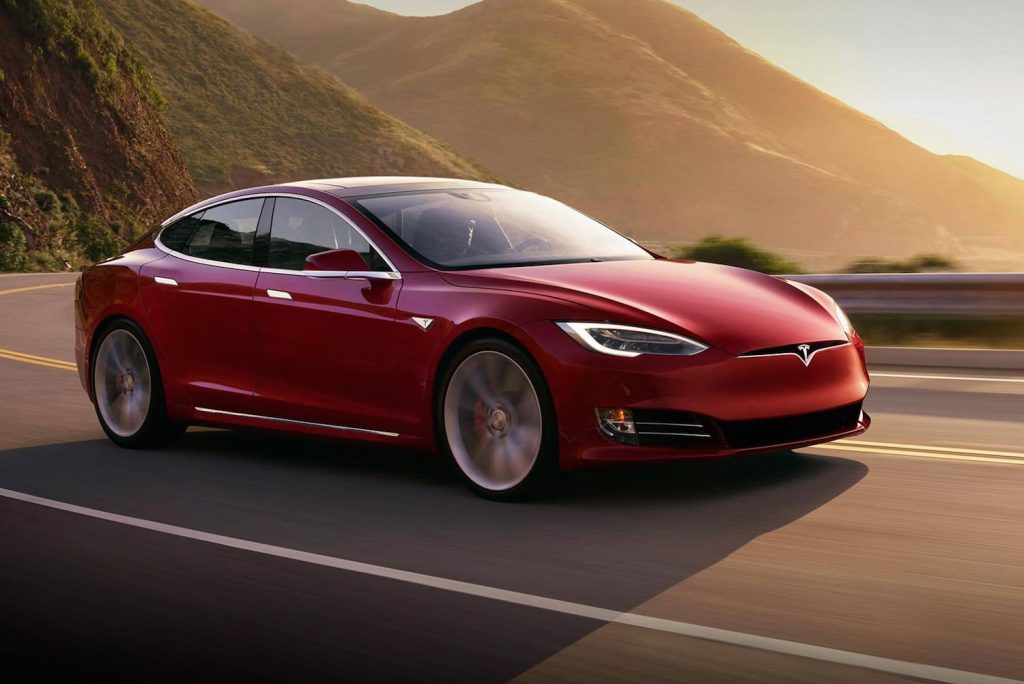 Tesla Model S P100D
Ludicrous acceleration. Proves electric cars are the future
On August 23, 2016, Tesla introduced the Model S P100D with ludicrous mode as its new top-level car, with all-wheel drive and an improved EPA estimated range of 315 mi (507 km). This version of the Model S is notable for being the first electric vehicle to have an EPA estimated range greater than 300 miles (485 km) and for being the fastest accelerating vehicle currently in production, with a 0–60 mph (0–97 km/h) time of 2.5 seconds, when optioned with ludicrous mode.
A manual GT3. I'm done
Porsche unveiled the facelifted 991.2 GT3 at the 2017 Geneva Motor Show (as a 2018 model year). Extensive changes were made to the engine allowing for a 9,000 rpm redline from the 4.0 litre flat-six engine. Porsche's focus was on reducing internal friction to improve throttle response. Compared to the 991.1, the rear spoiler is higher and located farther back to be more effective. There is a new front spoiler and changes to the rear suspension. The 991.2 GT3 brought back the choice between a manual transmission or a PDK dual clutch transmission. Following the roots of the 2016 911R, a touring version of the GT3 was introduced that removes the rear wing and replaces it with the rear spoiler from the Carrera GTS to give a more smooth and flowing aesthetic image, though it extends further upwards to provide extra downforce. The Touring is only available with a manual transmission, features leather versus Alcantara, and cannot be specified with the Clubsport package available with the normal GT3. Learn more…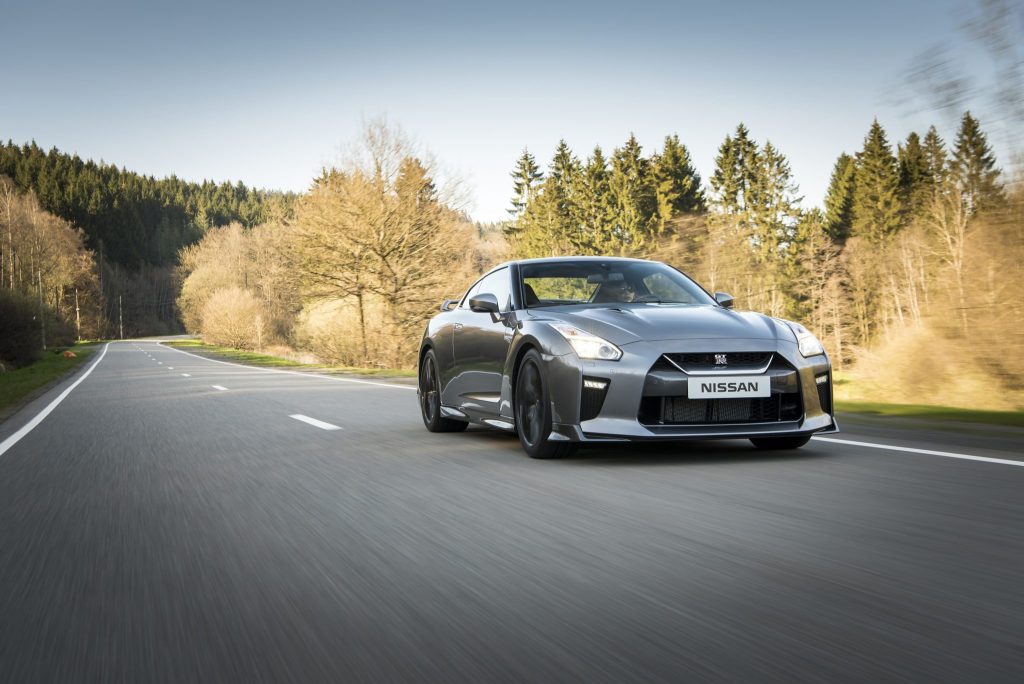 Most significant changes to R35 since launch
In 2008, the GT-R finally, officially, landed on American roads. Nissan dropped the Skyline name and added a twin-turbo V6 that put out 473 horsepower, propelling the GT-R to performance levels that could not only compete with but outclass legendary American muscle cars and German and Italian supercars. Since Overnight, the GT-R became a legend. Its technologically advanced road-grabbing all-wheel drive provided exhilarating handling, and it was all wrapped up in a sleek, yet muscular, modern exterior design. Since this is a post about the best cars of the 2010s, we had to pick our favorite GT-R from the decade. The 2017 GT-R represents the most significant changes to R35 since the model was introduced in 2008. New styling, new features, more power and performance, more comfort and more sophistication are the focus of the model's numerous updates. The new Nissan GT-R has an exciting new look both inside and out, as well as major driving performance enhancements in key areas, including a revised chassis and more power from its twin-turbocharged 3.8-litre 24-valve V6 engine. The new GT-R is also more comfortable than ever before, with a more sophisticated and premium quality interior. Learn more…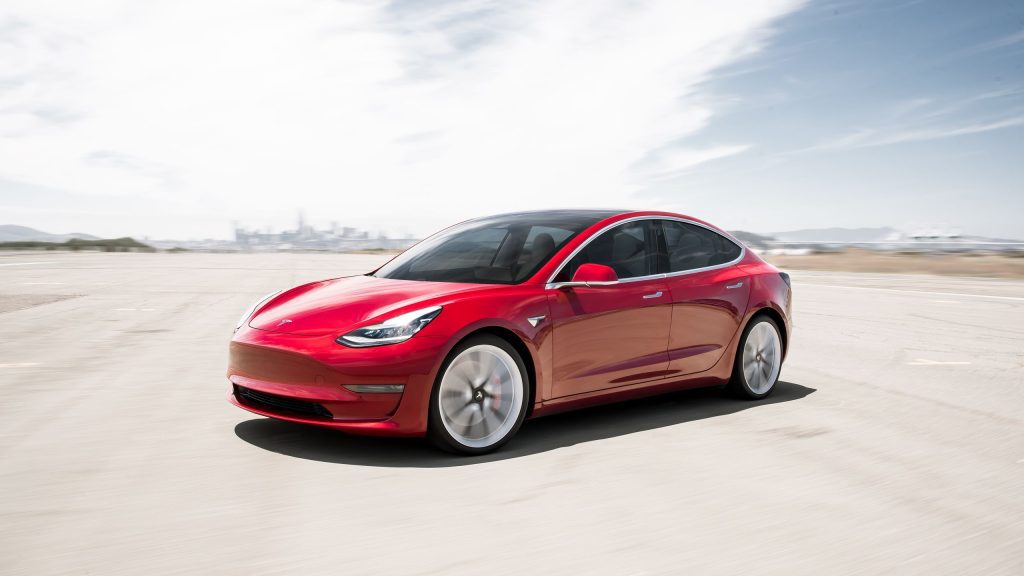 One of the most exciting cars on sale today
There seems to be a bit of bias in the auto press when it comes to Tesla. For whatever reason, media pundits can't bring themselves to admit that Elon Musk might be onto something with his electric cars. But the Model 3 is a lot more that just a new, cheaper sedan for Tesla. It's probably the most important car in the history of the world, both for general car users as well as car enthusiasts. The reasons for this are many. But let's just take acceleration for instance. For decades, the average working man has dreamed of owning a car that's able to rocket him from 0 to 60 mph in under 5 seconds. If you wanted a car with that kind of performance, you either had to go with something outrageous, like a Nissan GTR or you had to remortgage your house. It simply wasn't an option for the vast majority of people using petrol technology. It deserves its place on our list of our most exciting cars of 2018. Learn more…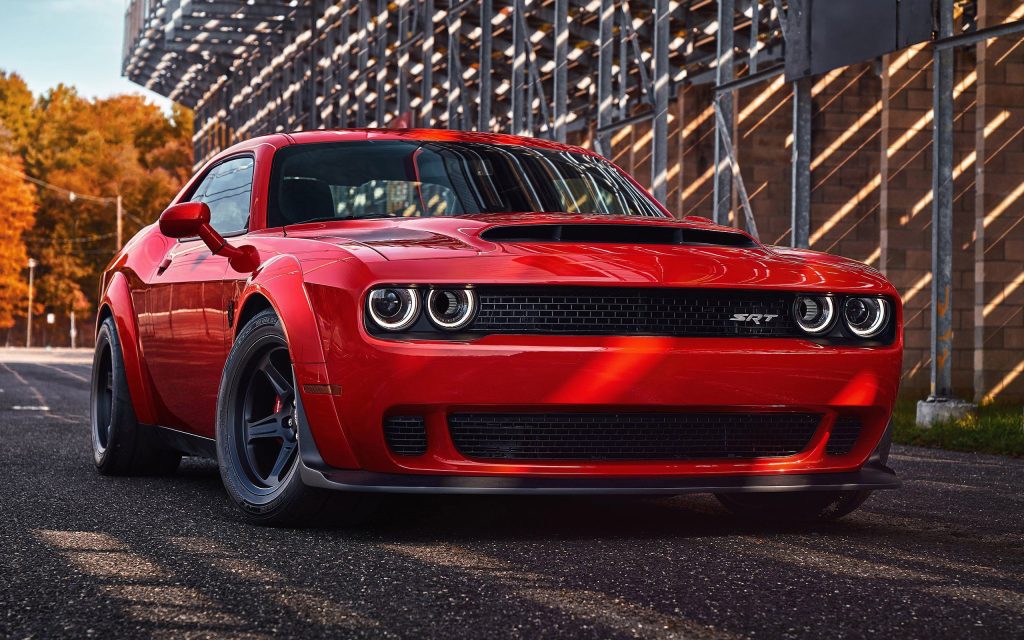 840 bhp rear wheel drive muscle car
Dodge Demon wheelies to number five on this list for various reasons. Unlike Tesla, the Demon has proved its numbers for being the fastest accelerating car in the world. It is also the first street legal car which is made for drag racing purposes. Along with having the widest front tires ever on a production car, it is also the first car to come with drag radials straight from the factory. Dodge will also provide a separate kit which includes two smaller wheels; which when slapped on the car, they will pop up during launch control. In case you don't like a passenger in your car, Dodge will remove all the seats except the drivers, because weight reduction.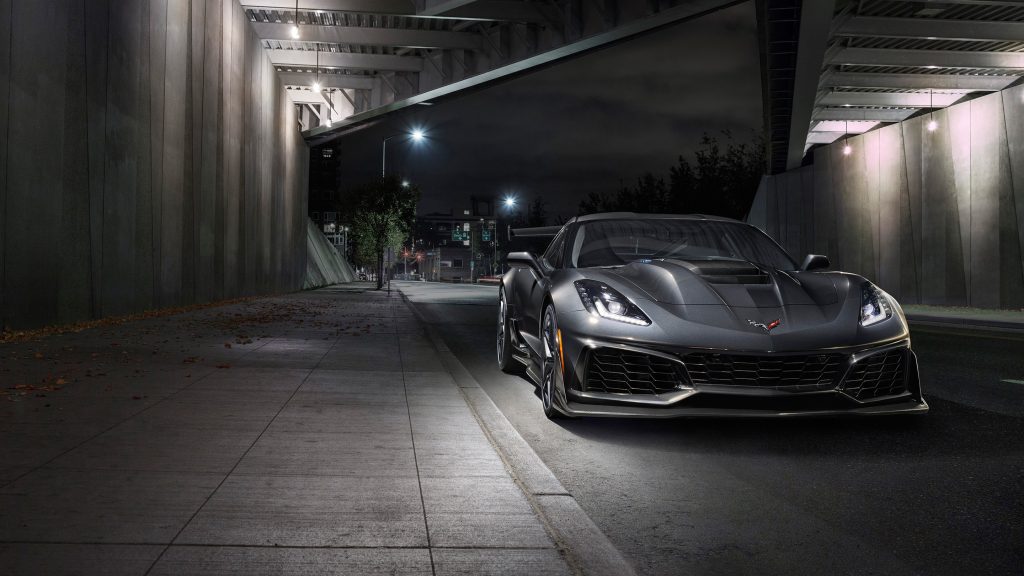 Chevrolet Corvette ZR1
The ultimate celebration of the C7
Chevrolet's 2019 Corvette ZR1 might not be available just yet, but with a 'Spring 2018' release date, it's only a matter of time. With an exterior that commands the utmost respect and adoration and an interior that is truly driver-friendly and spacious for passengers, this model certainly doesn't skimp on style despite its focus on performance. This is easily the most powerful car that Chevrolet has ever made with a 6.2 L supercharged V8 engine, and its power certainly doesn't mean a lack of agility.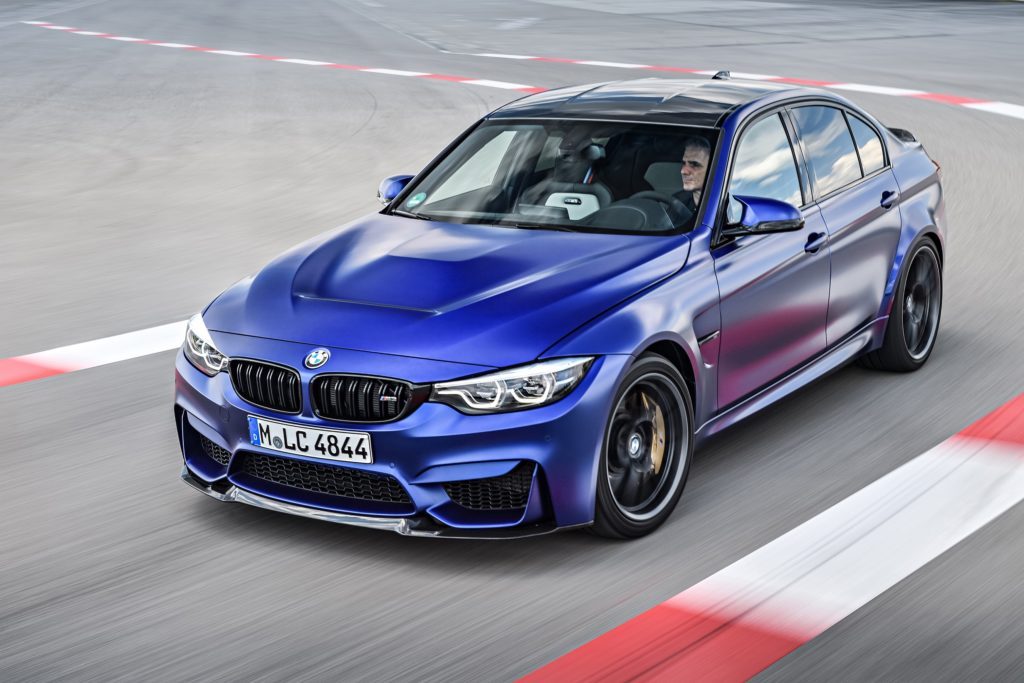 BMW M3 CS
The best M3…finally
BMW saved the current M3 with the release of the M3 CS. We have driven several of the current generation M3s and frankly they just aren't that good. The BMW M3 CS is different, it fixes all the issues we had with the base M3 and is just an awesome car. It's a twin-turbo inline-six-cylinder engine car producing 460 horsepower and can rise up to 62 mph under 3.9 seconds with top speed of 174 mph. The M3 CS marks a significant step up from the base M3 and even from the Competition model and is better in every way. The horsepower increase over the M3 Competition is modest but it just puts it all together in a way that transforms the driving experience. Cracking car.
707 Horsepower To The Rear Wheels
Another car that was announced this year as a 2015 model year is the Dodge Charger SRT Hellcat, a 707 BHP monster. The new 2015 Dodge Charger SRT Hellcat is powered by the new supercharged 6.2-liter HEMI V-8 engine. Its 707 horsepower matches the highest rating of any V-8 engine in Chrysler Group's celebrated history – that of the 2015 Dodge Challenger SRT Hellcat – making it the quickest, fastest and most powerful production sedan in the world, as well as the most capable and technologically advanced four-door muscle car in America. The unrivaled four-door performance numbers tell an impressive story with an NHRA-certified, quarter mile in 11.0 seconds, 0-100-0 mph in under 13 seconds, and a top speed of 204 mile per hour (mph). Learn more…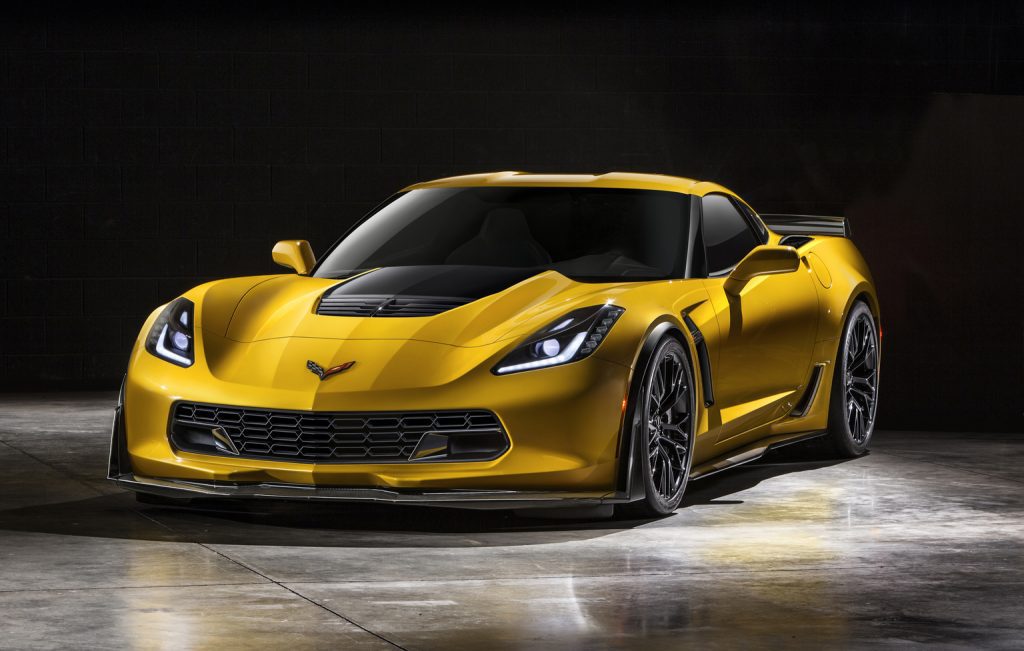 The Most Powerful And Capable Corvette C7
The new C7 Corvette went on sale this year, but it was the news of a more powerful, leaner and sharpened Corvette Z06 that makes it on our best cars of 2014 list. Technically the Z06 a 2015 model, but it felt weird to include the base C7 Corvette when we knew the Z06 had been announced. The heart of the 2015 Corvette Z06 is the all-new LT4 6.2L supercharged V-8 engine, expected to deliver an estimated 625 horsepower (466 kW) and 635 lb-ft of torque (861 Nm). To balance performance and efficiency, the LT4 leverages the same trio of advanced technologies introduced on the Corvette Stingray: Direct injection, Active Fuel Management, or cylinder deactivation, and continuously variable valve timing. Learn more…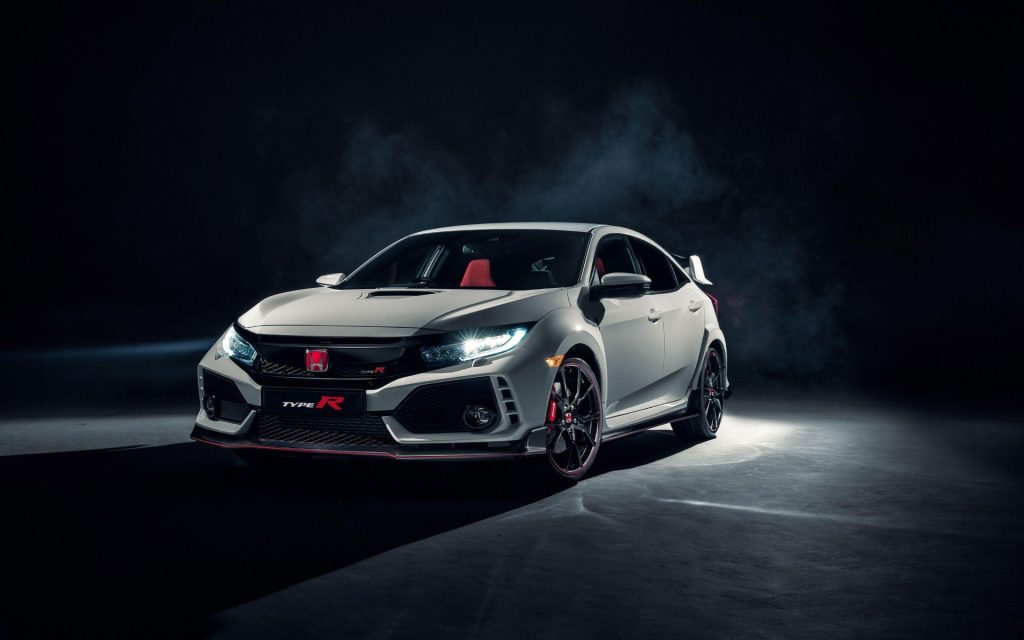 Honda Civic Type R
Sublime chassis tuning, nearly perfect powertrain
It is very rare that a hot hatch makes our list of best cars of the year, but the current Honda Civic Type R is just that good. Sure, it isn't the best looking car on the planet, but it an astonishing achievement from Honda. I have read at least ten comparison tests that featured the Type R and it won every single one. It is by far and away the best hot hatch around and I'd go as far as saying it may be the best ever. The powertrain is a near-perfect six-speed manual gearbox combined with with a 306-hp turbocharged four-cylinder.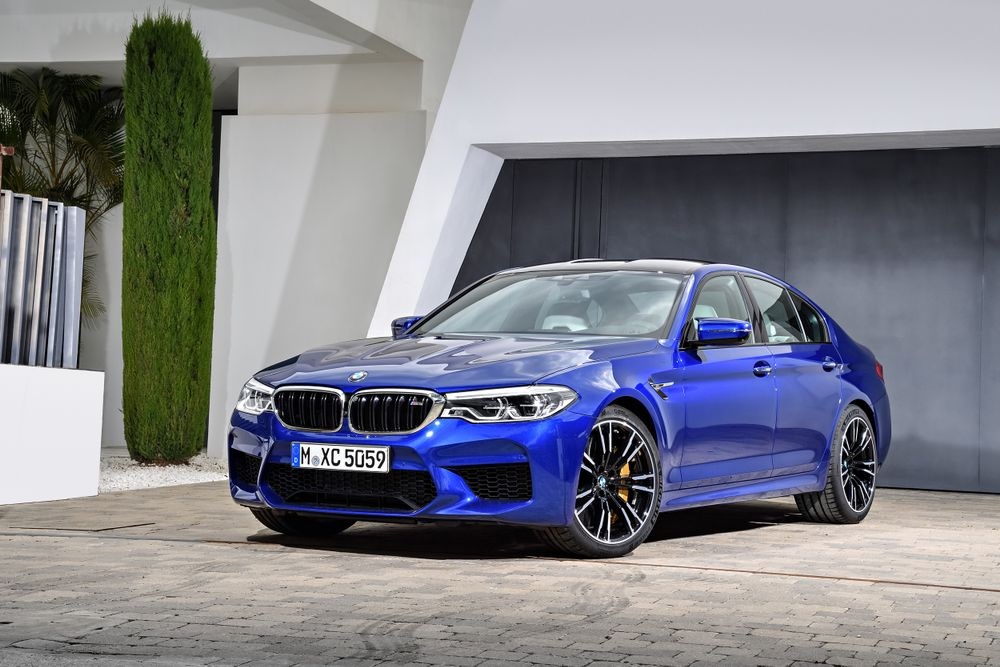 The newest and fastest M5 to date
BMW has officially unveiled the newest and fastest M5 to date in 2017 but somehow we missed it on last year's list which is why it makes our 2018 list. With an advanced technology on-board and the impeccable 5 Series as its base, the new flagship super-saloon can definitely send shivers to your spine with its speed thanks to its twin-turbo 4.4-liter V8 engine that pumps out a frightening 600 horsepower and 553 lb-ft of torque. All this power goes to an eight-speed M Steptronic automatic transmission which propels the car to a maximum speed of 155 mph and can even go to 189 mph if the M Driver's Package is installed. Acceleration is also something the 2018 BMW M5 is good at, as it boasts a 3.4 seconds time going 0-62 mph. Learn more…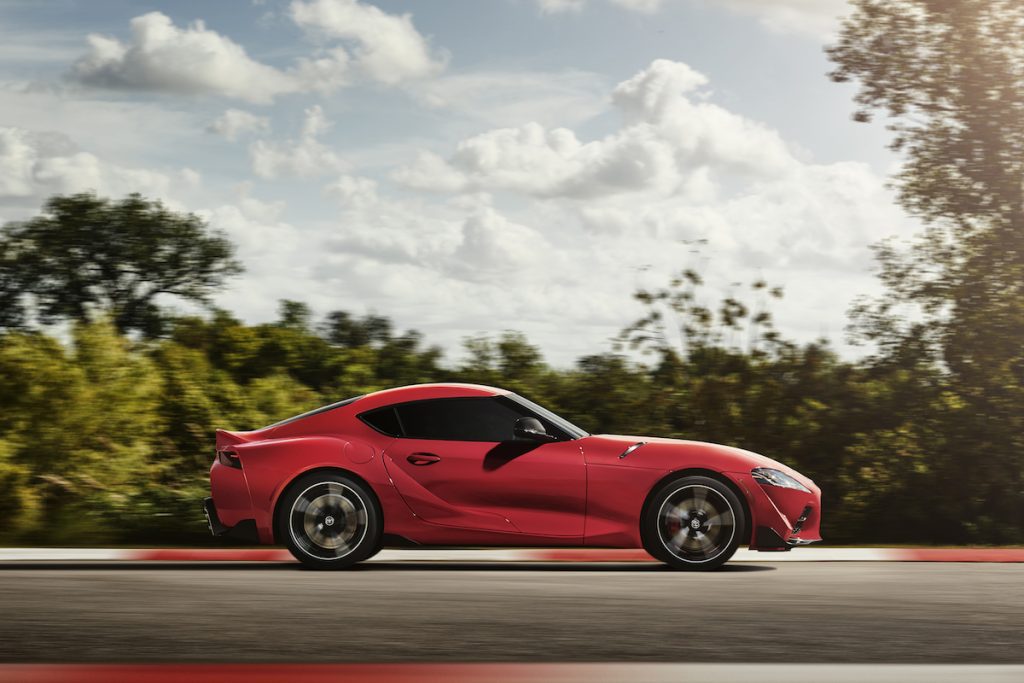 Toyota GR Supra
It is mostly good news
This car doesn't really deserve to be on this awesome cars of 2019 list. It is here due to nostalgia and due to the fact that it took so long to go into production. When Toyota first let it be known that the new 2020 Supra would be developed in partnership with BMW, many hardcore Supra fans were not happy. It makes sense. The Toyota Supra is such an iconic car. The reality is that it is a great all-around sports car for the money and we cannot wait for the tuning guys to get their hands on it.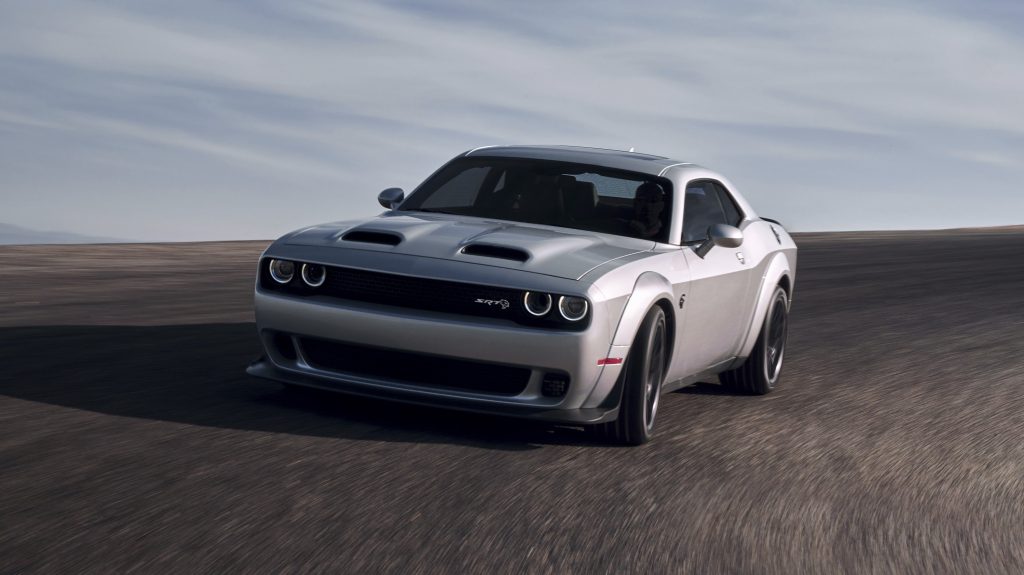 Dodge Challenger SRT Hellcat Redeye
"Just add more horsepower" always works
Dodge took the Demon's supercharged V-8, eight-speed automatic, and driveline bits (including the line lock and launch control but not the trans brake) and dumped it into a Hellcat. Dodge claims the Redeye should run a 10.8-second quarter-mile (if you can keep the thing from taking off that is). God bless America.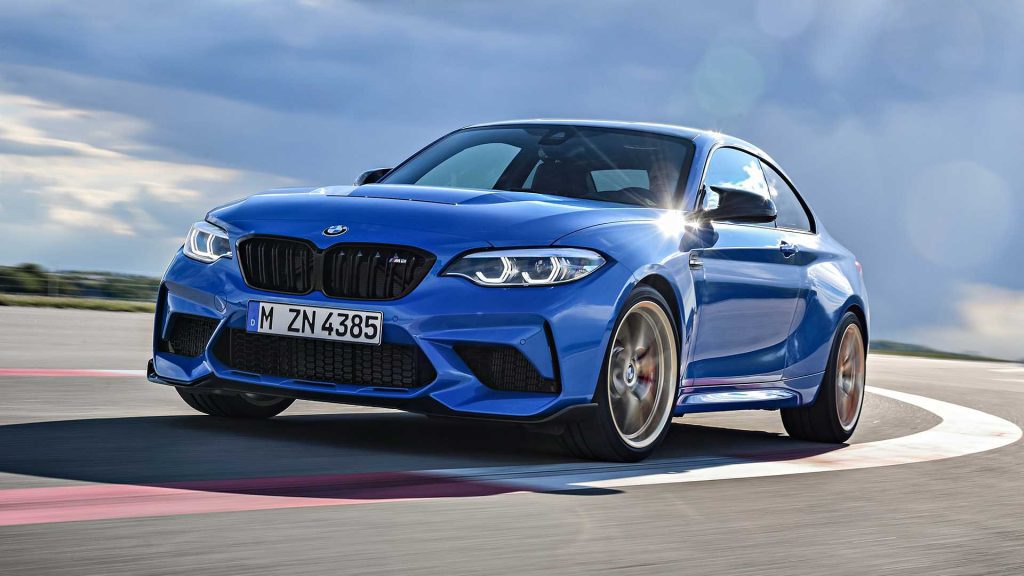 The true enthusiasts "M" car pick
The M2 Competition was the shoe-in for this year until the M2 CS was unveiled. The 2020 model year CS looks like it is going to be awesome. The First-Ever M2 CS stays true to its racing DNA through powerful engineering, exceptional dynamics, and spirited agility. It has a 444 hp engine, six speed manual and a bunch of enthusiast friendly upgrades that are sure to impress us when we drive it. It is good to see BMW has still got it. Learn more…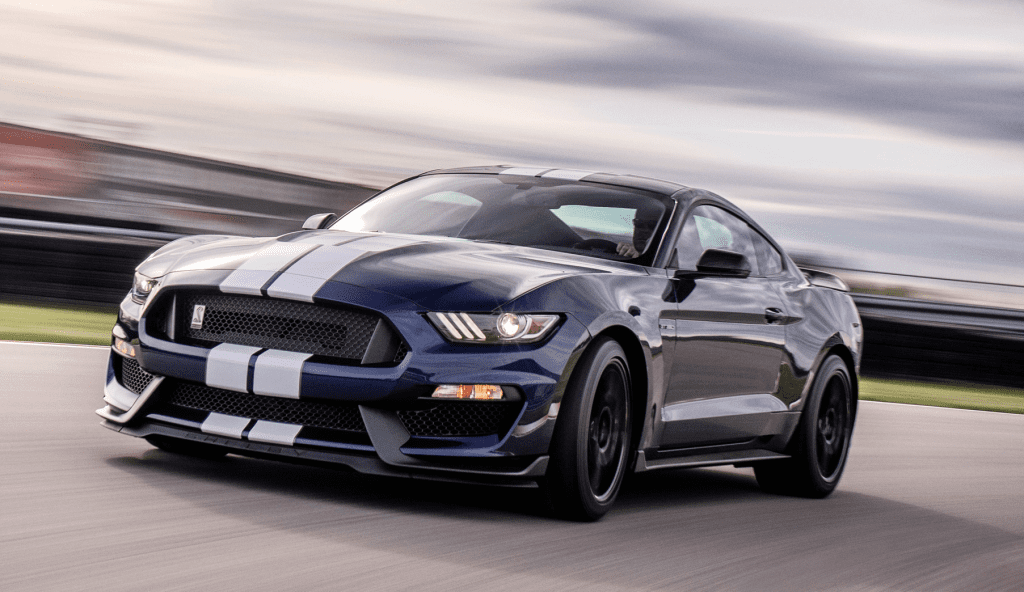 760 hp and 625 lb-ft of torque of ultimate Mustang
Official performance times have not yet been released, but Ford promises 0-60 time of mid-three seconds and a sub-11-second quarter mile time, according to Road and Track. The car will also be a track monster due to aerodynamic developments and various technologies. How good the car is will be determined at a later date, but it's safe to say this is the most extreme Mustang yet. Learn more…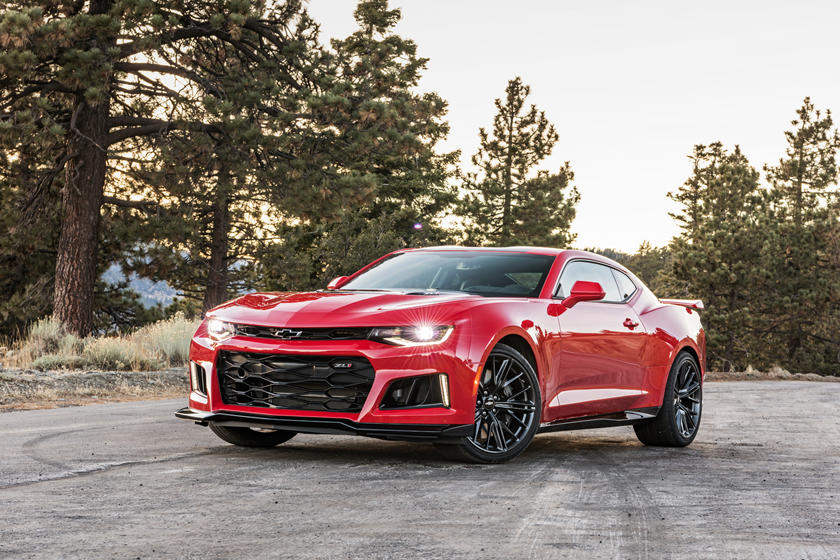 Chevrolet Camaro ZL1
Corvette Z06 engine and performance
The ZL1 has a 650-hp supercharged V-8 behind its aggressive-looking front end, and it offers drivers their choice of an engaging manual transmission or a lightning-quick automatic. Our pick is the coupe with the track-ready 1LE package makes this Camaro every bit the track-day weapon of more exotic cars on this list.