Christmas—as in the big day itself—is just around the corner. It's about time you started scrambling to buy presents. 
Have a look at your list; it's mighty long, barely anything has been crossed-off, and its subjects are quite frankly, difficult to please. Just like every year, right? 
Thankfully, we've put together a catalog of wonderful gift ideas so that you can rest a little more easily during the holidays. Being a top-notch-people-pleaser should earn you some respite, afterall.
Worst case scenario: you'll finally earn the title of "cool aunt/uncle" you've been coveting all these years. 
The perks don't stop there. You'll instantly ascend to Rockstar status amongst your family and friends (while others will form a long queue in the hopes of becoming part of your inner circle). And you'll be sure to remind everyone that your "riding shotgun" privileges are for life. 
Not sure what the kids think is cool nowadays? Having a hard time finding something for the person who already has everything? 
Supercars.net has you covered, with our first Christmas-themed post for the 2022 calendar year. Or perhaps more accurately, it's our spin on what Christmas ought to be if we could choose the type of world we lived in.
1. For Your Thrill-seeking Environmentalist Cousin
Porsche Taycan Turbo S Cross Turismo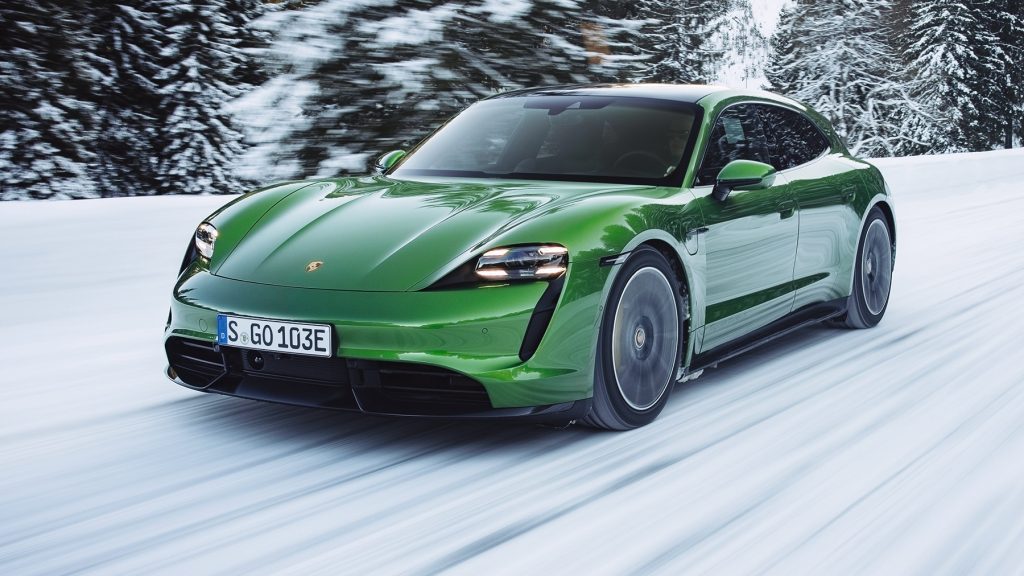 It's an electric car that goes bonkers fast. It'll fit skis and snowboards, sky-diving and hiking gear, and still have enough room for a grocery run to the neighborhood Whole Foods. 
It has just about everything your dread-locked relative could ask for, packed into a single, zero-emissions mode of transportation. The Porsche Taycan Turbo S Cross Turismo is the perfect gift for someone with a mean-and-green streak.
2. For Your Overly Competitive Sibling Who Needs to Be #1 at Everything

It's all in the name, but it's also in the lap time—yeah, at the Nürburgring. It's #1 there, too, so the moniker is hardly just a self-proclaimed (insert overly clever pun) "one". It certainly looks the part, which isn't a bad thing either. 
The fastest production car to traverse the green hell is sure to appease your "win-at-all-costs" brother or sister. There certainly won't be any excuses for coming up short, especially with a Mercedes-AMG One at their disposal.
3. For Dad, Who Insists He Doesn't Want You To Get Him Anything

The trick here is to get something that isn't so over the top, that it would make it easy for him to say no to. Something as pragmatic, adaptable and practical as he is. The Audi R8 fits the bill.  
It's great at the track and it'll do the job around town (rain, snow or shine) while looking pretty sharp. It's the very embodiment of who dad is—a dad who knows that refusing such a gift would be against his nature. 
4. For Sweet Mom, Who Is Just Happy You Showed Up To Christmas Dinner

Nothing says "thanks for cooking the turkey, mom" like a C8 Corvette. Afterall, Turkey during Christmas has become synonymous with American tradition, although it was started in England. But let's not get too caught up with the technicalities—save that debate for the dinner table.
The convertible would make the most sense, I would guess? Well, mom isn't too picky, and dad's now got a mid-engined american supercar he can borrow on the weekends. Win-win! 
Note: If your mom is secretly a car enthusiast, get her the Z06.  
5. For Your Preadolescent Son Who Thinks the Nissan GT-R is the Coolest Car Ever 

Pretty self-explanatory here, and still shockingly accurate today. The Nissan GT-R continues to inspire the imagination of young boys—and to an almost universal degree that no Italian-born or German-bred automobile can pull off. The video below hammers home that point.
There's just something about Godzilla that is so endearing to the average pre-teen male. Maybe it's because of Gran Turismo? Because kids and video games, right? I think so, I think so.
6. For Your Teenage Daughter Who's Convinced Your Gift Is Going to Be Lame Like You

What's this? Oh, it's not a VW Beetle Convertible? Joke's on you, Zoey. Unlike the Beetle, the Ferrari Roma is refined (and timeless) enough to accompany her into adulthood, too. So it's a gift that keeps on giving.
Arguably more important, is that it's not outwardly exotic enough to show up on the radar of those testosterone-filled LaFerrari fanboys. The Ferrari Roma perfectly suits the task at hand—it's a "subtle" way of finally making your daughter think you're cool and that you finally get it.
7: For Grandma and Grandpa, For When One Gift is Better Than Two 
Your grandparents still do everything together. They're so endearing that way. The McLaren GT is the perfect ode to their inseparable relationship and classic demure, in my professional opinion.
It allows your favorite dynamic duo to ride in comfort, style and a sprinkle of pizzaz together. It's kind of like their Lexus LS 500—but now, it's McLaren. There's room for cute little Odie (their shih tzu) in the back seat, too. 
8. For Your Best Friend Who Already Has Everything

Your best friend will probably be indifferent to the fact that the Rimac Nevera is an EV—or a hyper one, at that. Long gone are the days that money was ever a big deal (particularly since selling their first tech start-up to Google), so the $2 million price tag does nothing but raise a brow.
Provided that the Nevera isn't in their stable already, they'll probably be able to appreciate all the revolutionary technology inside their new gift. So it's at the very least, relatable, in a sense. *shrug*
9. For Uncle John, Who Keeps Asking You For Advice On What Car He Should Buy

For months, he's been bugging you about what car he should purchase next. He has an empty garage spot and has been restless to get into something new for a while. You—a proper car enthusiast—took him to a high performance driving event at your local racetrack to provide him some inspiration. 
But, he still can't decide. So, you do what any reasonable person would do. You buy him a brand new Porsche 911 GT3 RS. The catch is that you get dibs on driving it at said racetrack. Well played, you.
10. Something For Good Ol' Me, Myself and I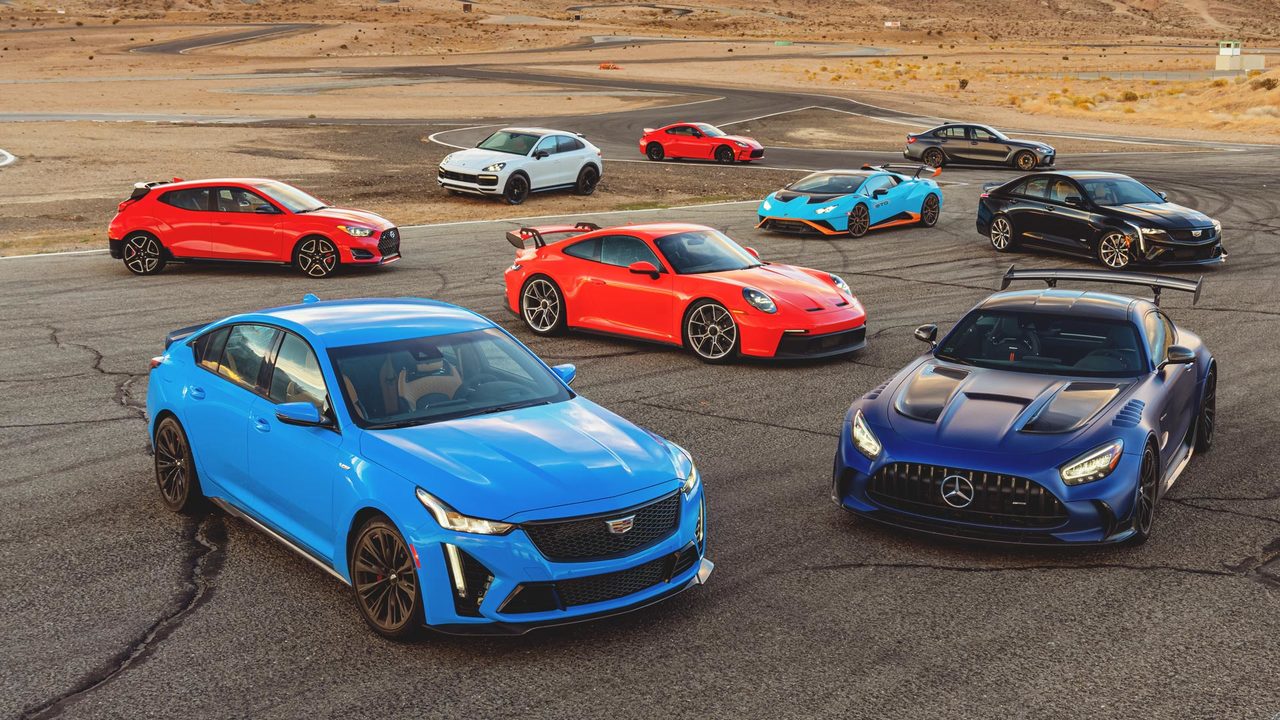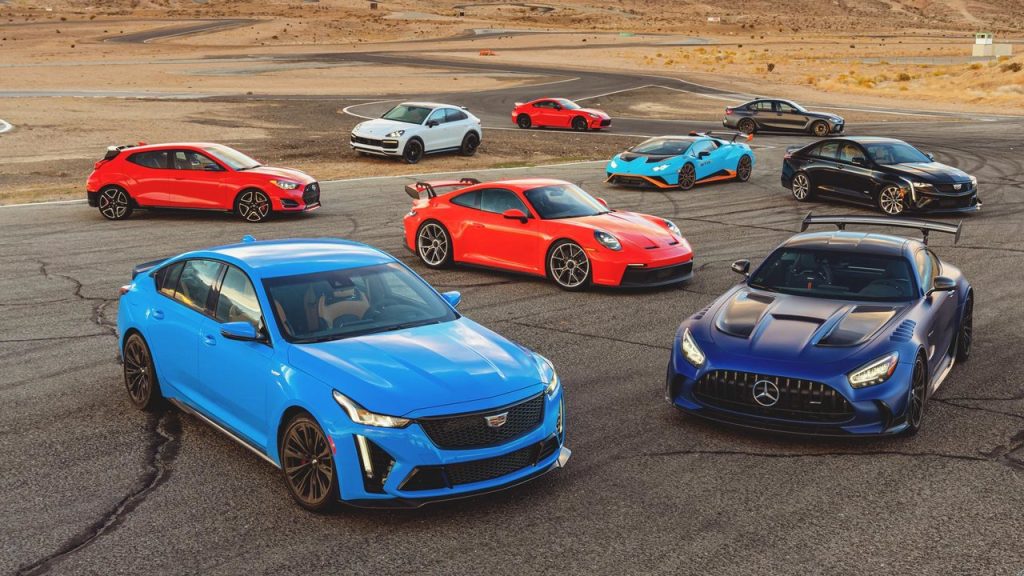 Hey, Christmas is for everyone, you included. And when I say you, I'm including your significant other in this if you have one—supercar ownership should be a shared experience in any healthy relationship, right?
Given the tongue-in-cheek context of what we've been discussing, it would be wrong not to do a bit of splurging on yourself. So, what'll it be? Which supercar will you be treating yourself to this year?