Acura
All Things Acura. Your Hub For All The Iconic Cars, Models, Specs, Videos, Galleries & Much More
Parent organization: Honda
Founded: 27 March 1986
Headquarters: Minato, Tokyo, Japan
Acura is the luxury vehicle brand of Japanese automaker Honda. The brand was launched in the United States and Canada in March 1986, marketing luxury, performance, and high-performance vehicles. Acura holds the distinction of being the first Japanese automotive luxury brand.
While we cover a few of the Acura vehicles on supercars.net, the 1990 launch of the NSX is what we really care about. A mid-engine supercar that took the fight straight to Ferrari and Porsche. It offered a reliable and practical alternative to these exotic European sports cars, and introduced Honda's VTEC variable valve timing system to the North American market. Developed for many years and with many flavors the NSX became a fan favorite.
Fast-forward to 2016 and the guys from Honda managed to brought us the best NSX to-date, the 2017 Honda NSX. The new NSX features a weight-saving body design with a hybrid powertrain that has three electric motors and a mid-mounted twin-turbo 3.5-liter V-6 engine which produces 573 of horsepower. Combine all of that together and you now have a car that will totally give you fun.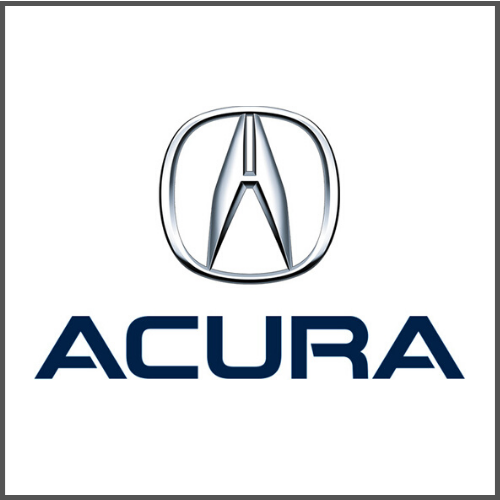 What Does the Acura Logo Mean?
Most people think the Acura logo is a stylized letter A, for Acura, just like Honda's logo is a stylized H for Honda. But according to Honda the image is a caliper, a design instrument used for measuring thickness and a node to accuracy and preciseness.
Important Acura Models