The Coolest Bugatti Concept & Prototype Cars We Actually Wish Made it to Production
The downside of being a company that has almost always had financial troubles (other than more recently under VW ownership) is that you are always trying to create excitement around your brand. Over the years Bugatti has tantalized us with their concepts and prototypes only to disappoint us by not making the actual cars.
This post is an ode to what could have been. It is a list of the coolest Bugatti concepts and prototypes that have been developed by Bugatti over the years that didn't quite make it over the hurdles needed to make full production. Too bad because there are nine epic, obscure and just plain cool cars we wish Bugatti made.
Related: Full list of Bugatti models /Best Bugatti Cars Ever Made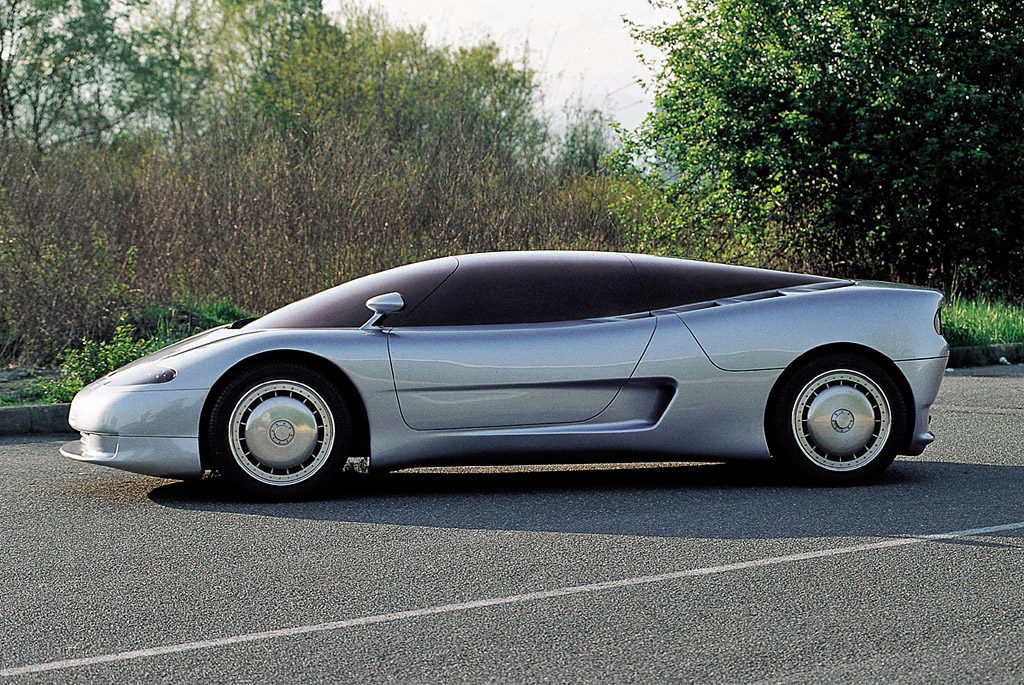 Shown at the 1990 Turin Motor Show, this is the very first Bugatti designed by Giugiaro, the concept also shared some of the styling cues with the EB 110 production model. It had a mid-mounted 3.5-liter V12 engine with four turbochargers and all-wheel drive. It received a set of retro-flavored wheels as a nod to the 1926 Royale. The powertrain was derived from the EB110 with a 6.0-liter V12 with 455 horsepower, all-wheel drive, carbon fiber chassis, aluminum body.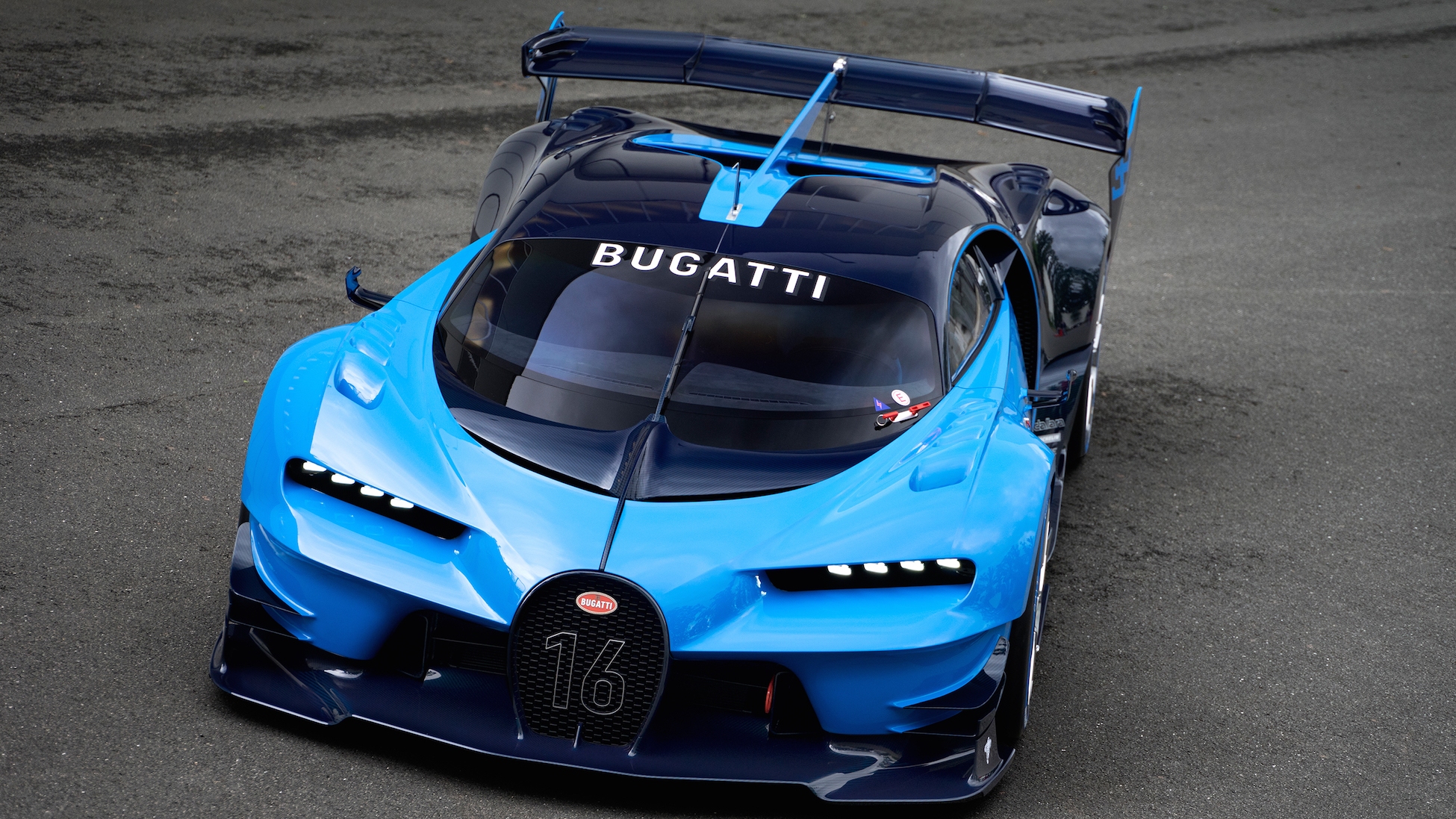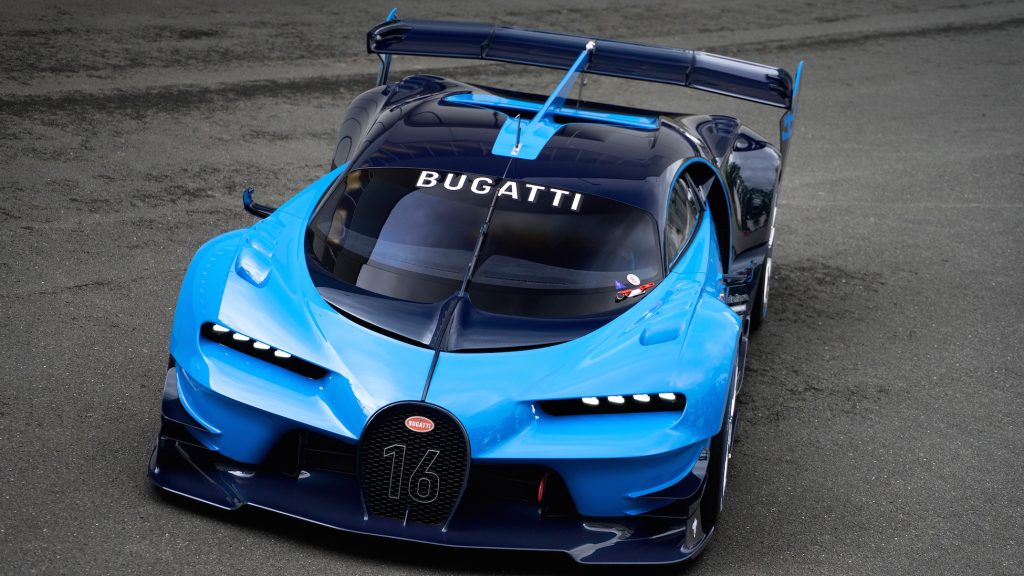 After the successful completion of the Veyron era, Bugatti opened a new chapter in its corporate development at the 66th Frankfurt Motor Show 2015. The virtual project Bugatti Vision Gran Turismo, which was exclusively developed for the video game franchise. It actually previewed some of the designs that would later be shown in the ultra-powerful Bugatti Chiron. We still think the Vision GT is more badass than the Chiron so come on Bugatti, how about you make it for us?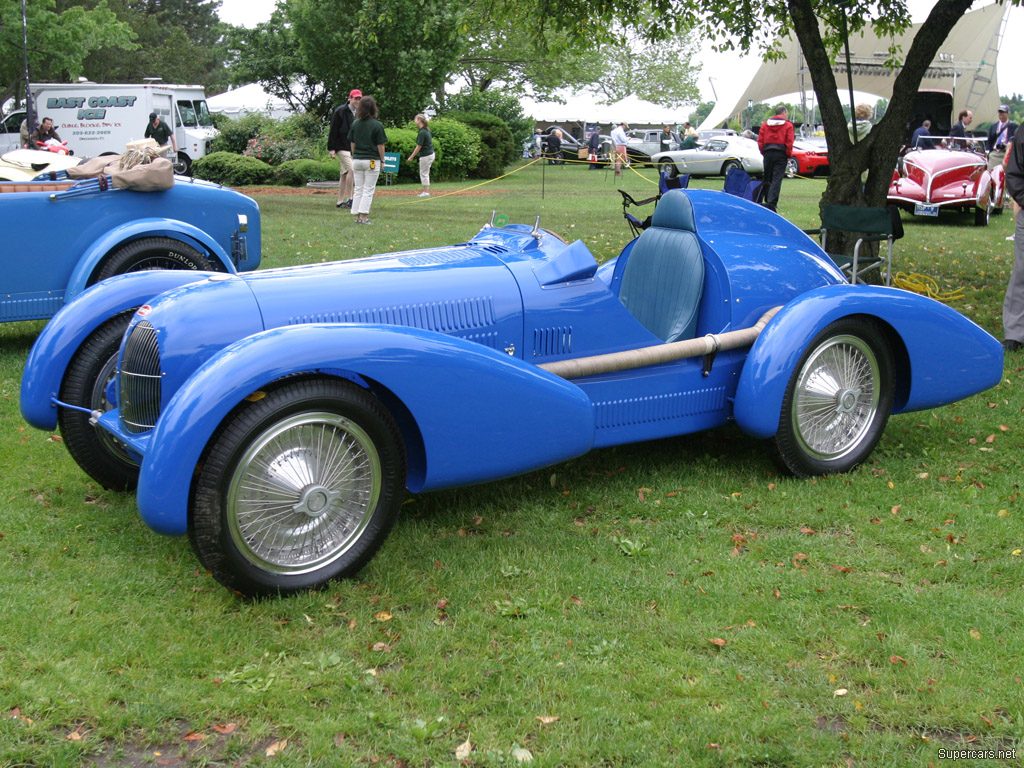 Bugatti, assisted by his designers Noel Domboy and Antoine Pichetto, spent the war years planning a new four cylinder racing car. By 1944, his plans for production were well advanced and the newest Bugatti was to have a supercharged 1500cc 16-valve engine with twin camshafts. The Type 73C was to be a comeback for Bugatti. The death of Ettore Bugatti in August of that year doomed the project. An engine-less Type 73 was shown at the 1947 Paris Motor Show two months later.
No more than twenty examples were to be built in the old La Licorne factory in the Paris suburb of Levallois at a price of 500,000 French francs each. Five were to be delivered in April 1946, with five more during each of the next three months. Ettore Bugatti died in August 1947 before a single example of either type had been fully assembled.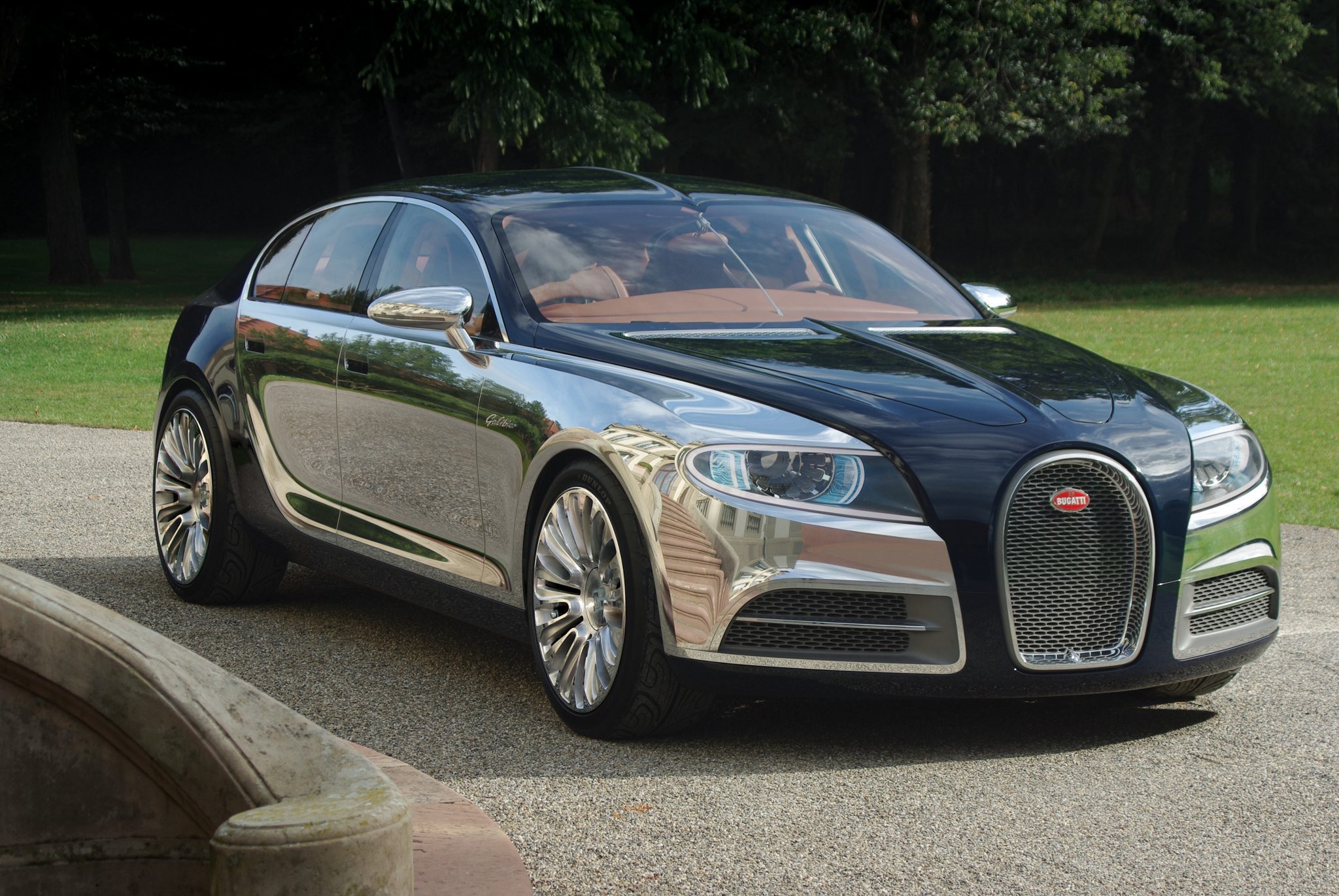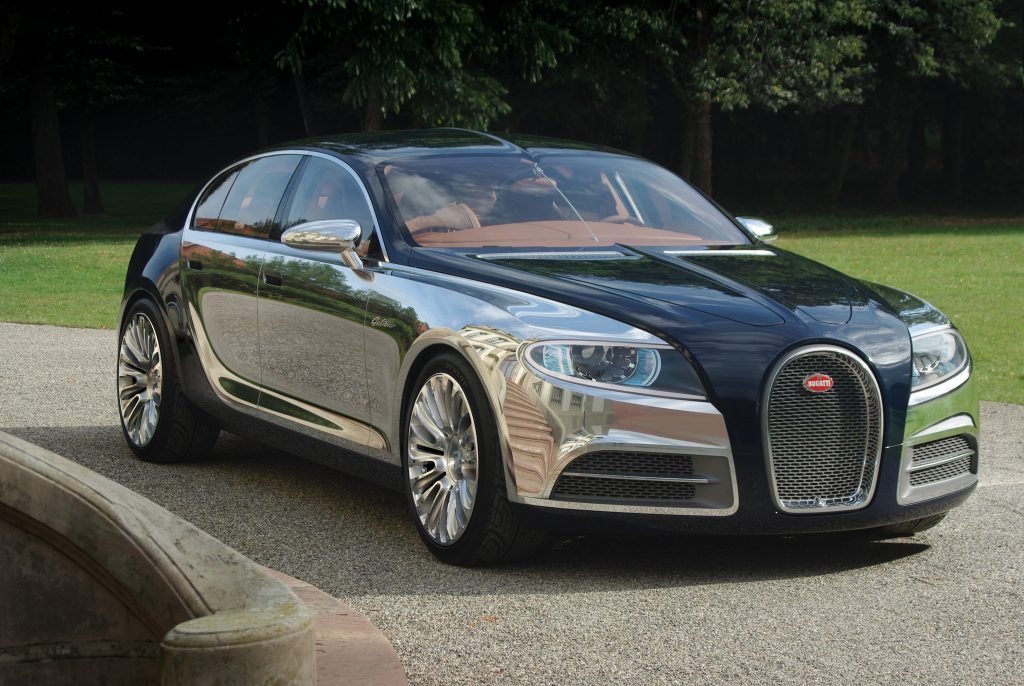 Bugatti Automobiles S.A.S. presented customers and opinion-makers with the Bugatti Galibier Concept, intended to be the most exclusive, elegant, and powerful four door automobile in the world last weekend in Molsheim. It is one of several concept studies the company is considering for the future.
Beneath the bonnet, which folds back from both sides, there resides a 16-cylinder, 8-litre engine with two stage supercharging. What makes this engine special is that it was developed as a flex-fuel engine and can optional be run on ethanol. Four-wheel drive, specially developed ceramic brakes and a new suspension design enable the agile, always-sure handling of a saloon of this size.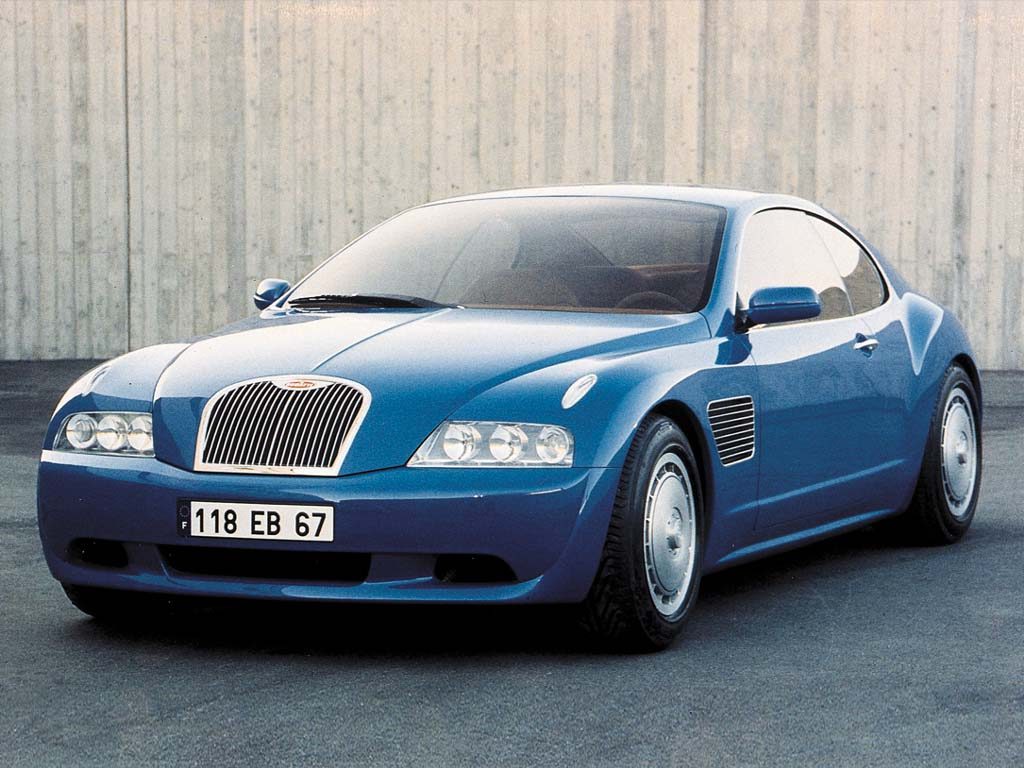 After the purchase of Bugatti by Volkswagen, they began an ambitious program with the EB118. It was a new concept car meant to showcase the world's first 18 cylinder engine with three rows of 6 cylinders in a W arrangement. Giorgetto Giugiaro was responsible for the design which he later called his greatest car. With this design he brought back the classic Bugatti shoehorn grill and a sloping rear end reminiscent of the Type 64 with its center crease line.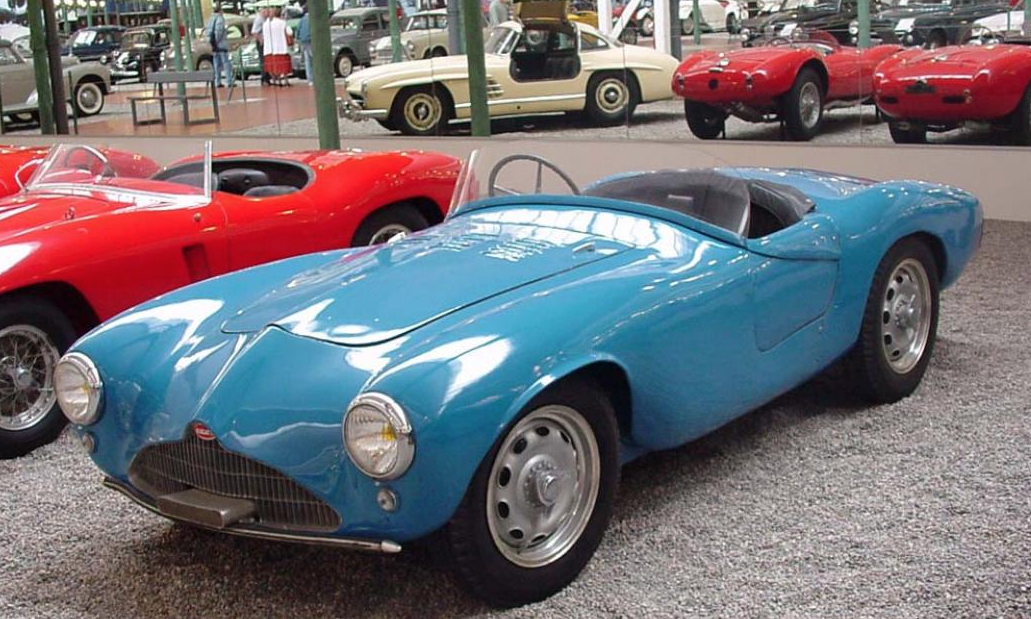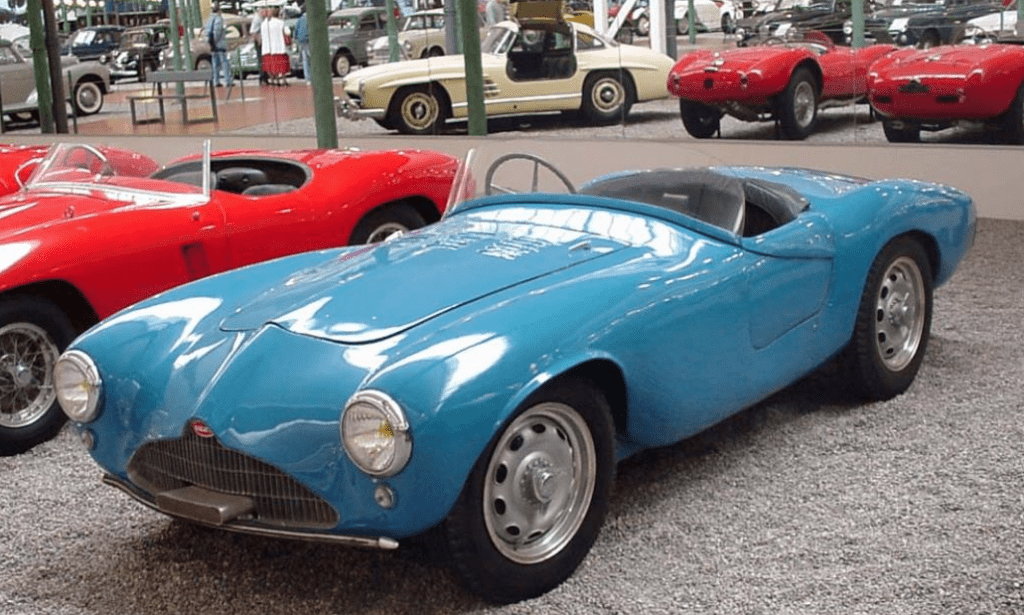 This 2-seat convertible is a one-off sports car developed by Bugatti between 1957 and 1962. However the Bugatti Type 252 never went beyond the prototype stage. The Bugatti Type 252 is the result of a mid-size sports car study conducted by Roland Bugatti and was designed by Giovanni Michelotti. It was reportedly pitched to multiple different investors but never was funded and remained a one-off. It is powered by a 1.5 L inline 4 engine with twin overhead camshafts and uses MacPherson strut suspension in the front and rear. During development, the car suffered numerous engine problems.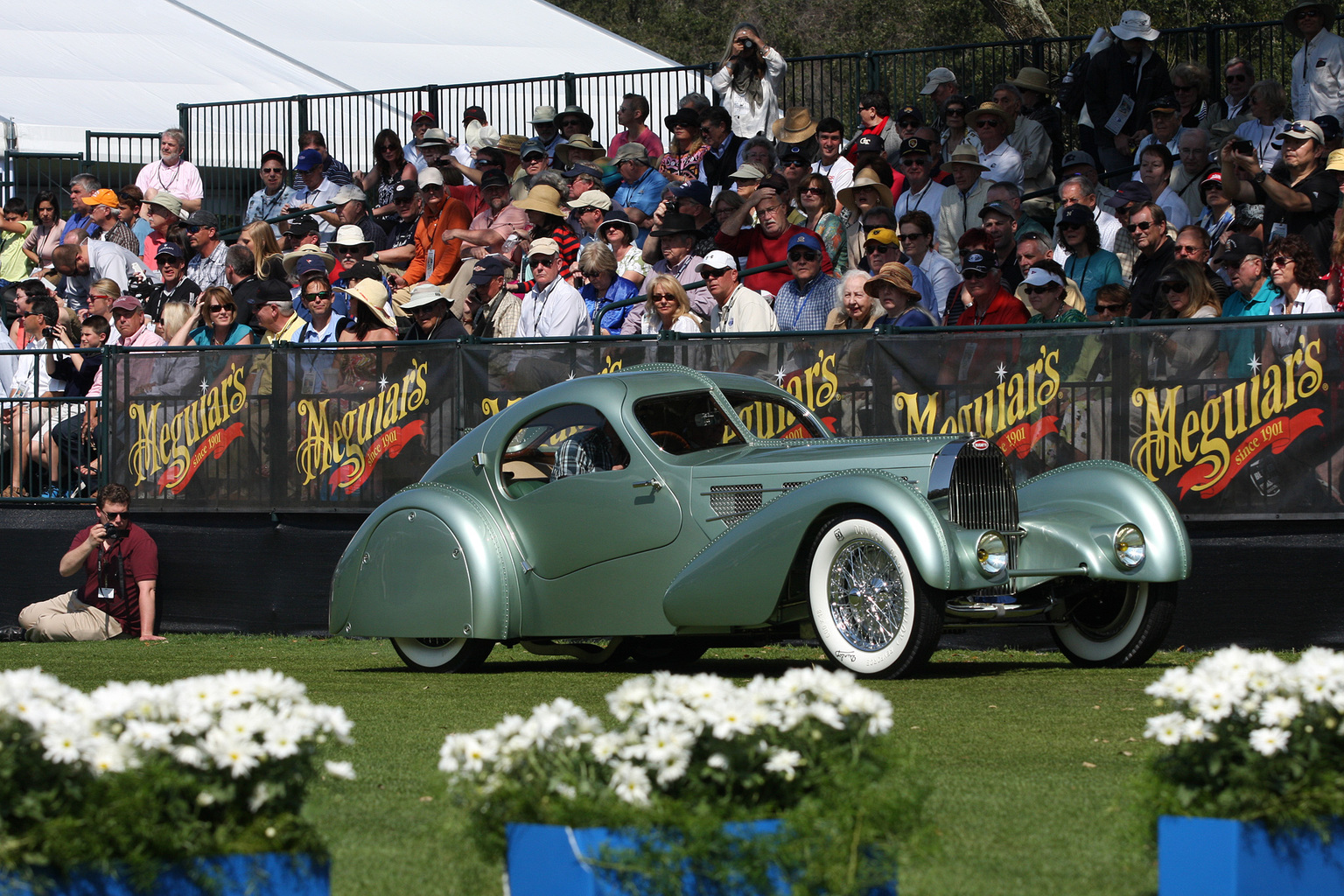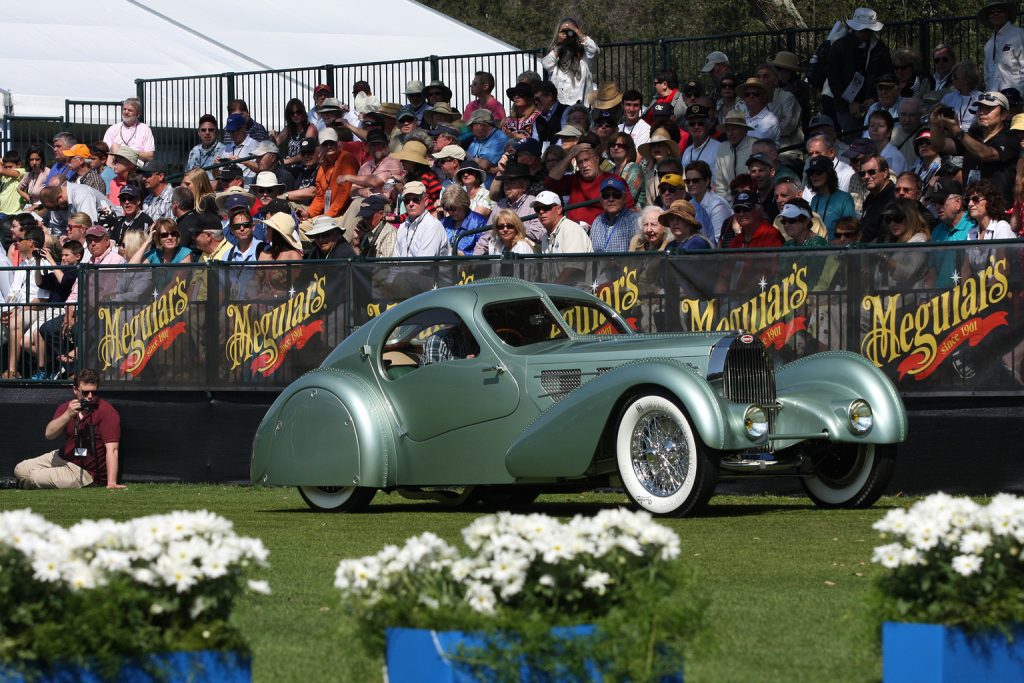 In 1935 Bugatti showed off their prowess at the 1935 Paris Motor Show with the prototype Aérolithe Compétition Coupé that was used an exhibition car and subsequently destroyed.
Bugatti intended to manufacture the Aérolithe and other prototype Type 57S cars from Electron, an alloy of magnesium and aluminum from IG Farben of Germany. Though it is strong, and up to one third the weight of aluminum, it is also highly flammable thus welding was not possible. This meant that each panel had to be riveted into place which posed a particular problem for traditional design. Therefore, Jean incorporated the rivet's aesthetic into the wings of the car and created a telling combination of function and form.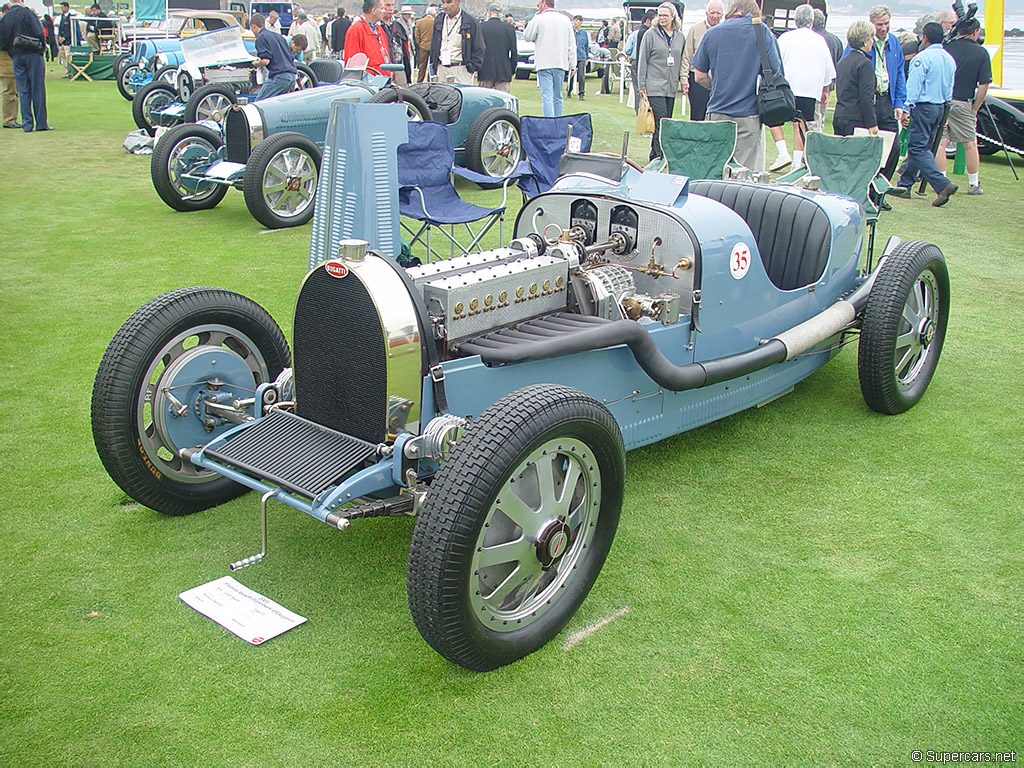 In the case of the Type 45, Bugatti was able to achieve 250 bhp, through a union of two supercharged Type 35 Grand Prix engines. The bulky engine sat in a conventional Bugatti chassis which was renowned for its lightweight and nimble handling.
In the case of the Type 45, Bugatti was able to achieve 250 bhp, through a union of two supercharged Type 35 Grand Prix engines. The bulky engine sat in a conventional Bugatti chassis which was renowned for its light weight and nimble handling. Most likely, the heft of the U16 contributed to the Type 45's lack of success. Bugatti only made this single car, and another rolling chassis.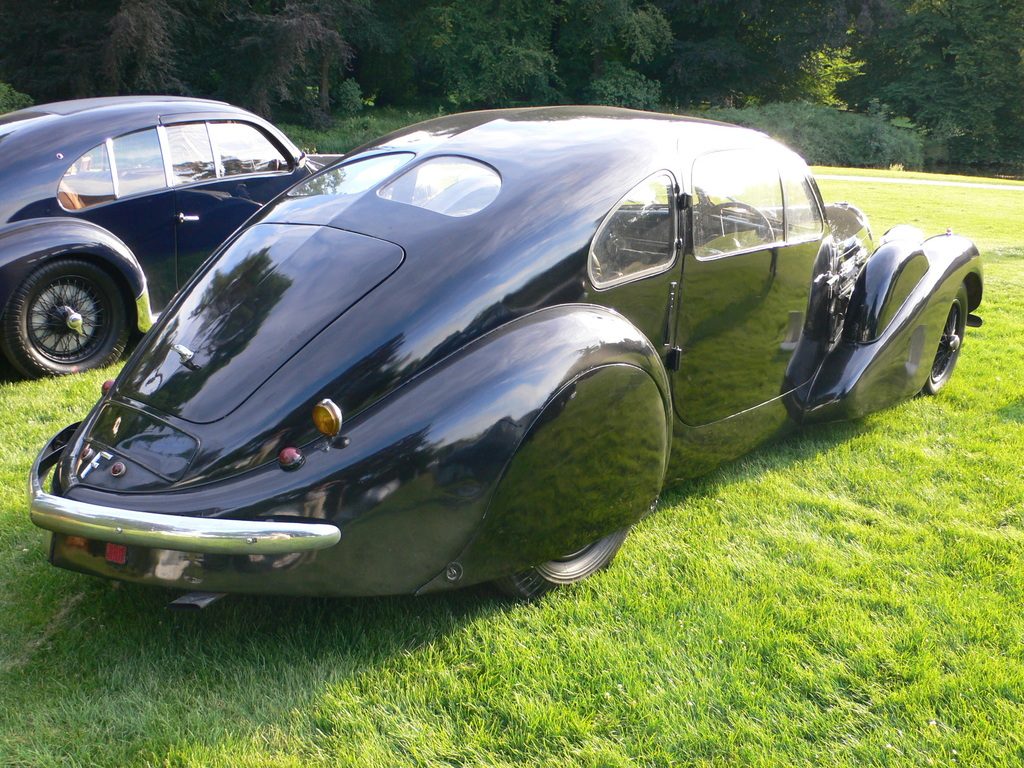 The Bugatti Type 64 was an Atlantic-style coupe produced in 1939 with gull-wing doors, designed by Jean Bugatti. It was fitted with a 4.4 L 2-valve DOHC straight-8 engine and rode on a 130 inch wheelbase. Three cars were started, but only one body was finished.