Long gone are the days when the 2-door coupe had a monopoly on the best performance an automaker had on tap. In modern times, the 4-door saloon has become an increasingly popular platform for companies to showcase their greatest technologies, in a more utilitarian and family-friendly package to boot.
As a matter of fact, today's market has demanded more versatility from products as consumers look to maximize the overall value of each and every purchase they make—automobiles are no exception.
This shift in philosophy has led to the creation of some incredible performance saloons over the years, and this now-very-competitive space has also fostered plenty of innovation as automakers dedicate significant resources towards the research, production and marketing of their sporty 4-door models.
Let's also be clear that 'sporty' in this context doesn't translate to some sort of watered-down or muted rendition of a company's best offerings; rather, these cars are all contemporaries of their respective product line's flagship models, if not already in that camp themselves.
Here's our picks for the 8 Best Used 4-Door Sporty Saloons you can purchase in the $50K–$100K USD range. In the interest of keeping this list digestible, we've also filtered it down to cars produced within the last 10 model years; we'll save older and vintage cars for another list.
Mercedes-AMG E 63 Wagon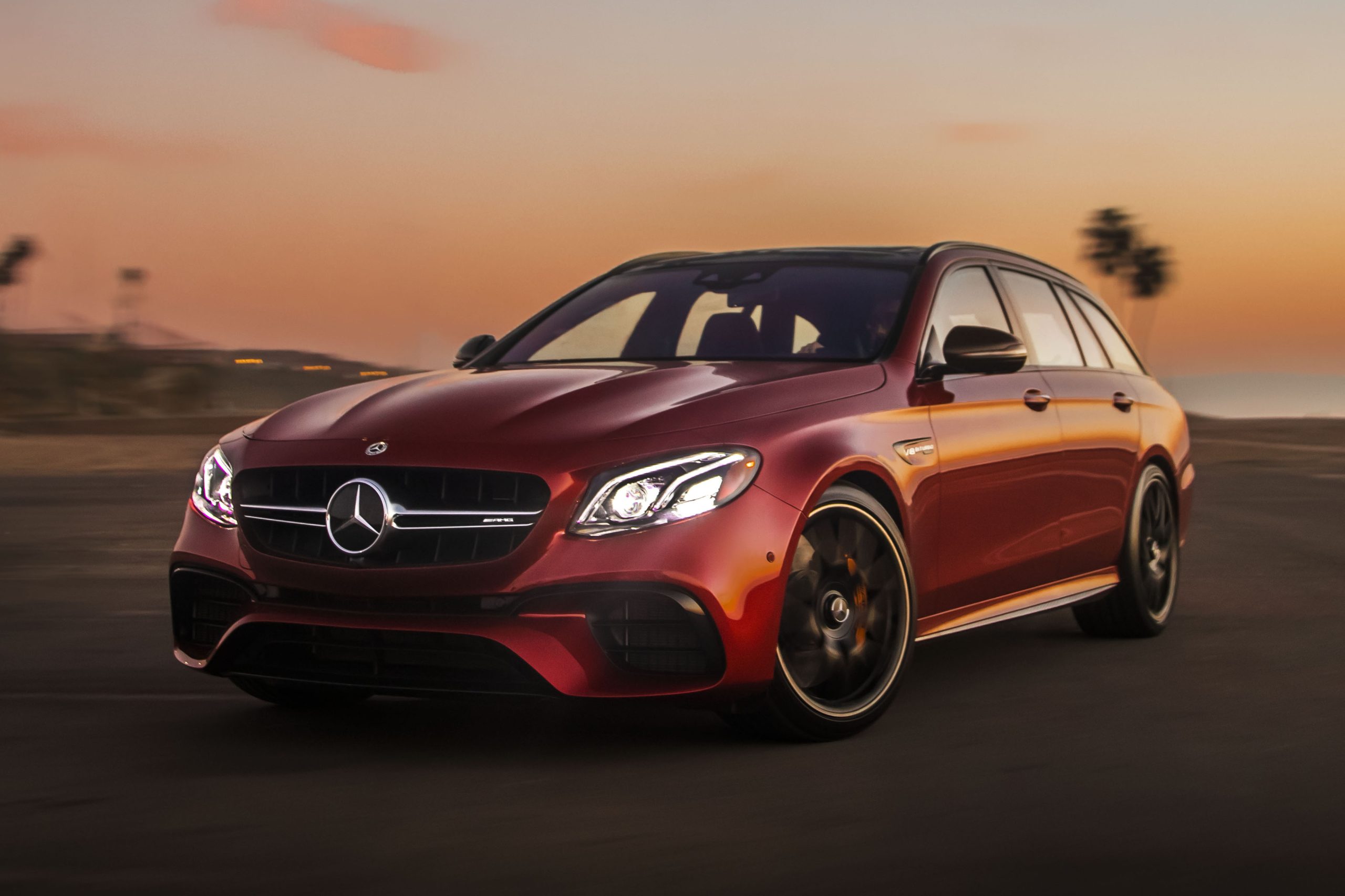 Price Range: $80K USD–$100K USD
This list is obviously catered for US buyers in a US market, where collectively, wagons aren't hugely popular like they are just about everywhere else in the world. Even the word 'wagon'—to most Americans, anyway—immediately conjures up the mental image of some sort of clunky wood-paneled brick on wheels, so it's easy to see why they're not all too common west of the Atlantic. Despite all that, the E 63 Wagon is still a shoo-in for this list.
After all, this Mercedes-AMG estate is one such car that can win over just about everyone. Its design is attractive enough to cajole any non-believers into re-evaluating their opinions on wagon styling, while the performance it has on tap is representative of what you'd expect to have on a modern day supercar. Granted, 603 hp and 627 lb-ft of torque doesn't come cheap, so naturally the E 63  Wagon is one of the more expensive options we've selected. We think it's worth it, though.
Porsche Taycan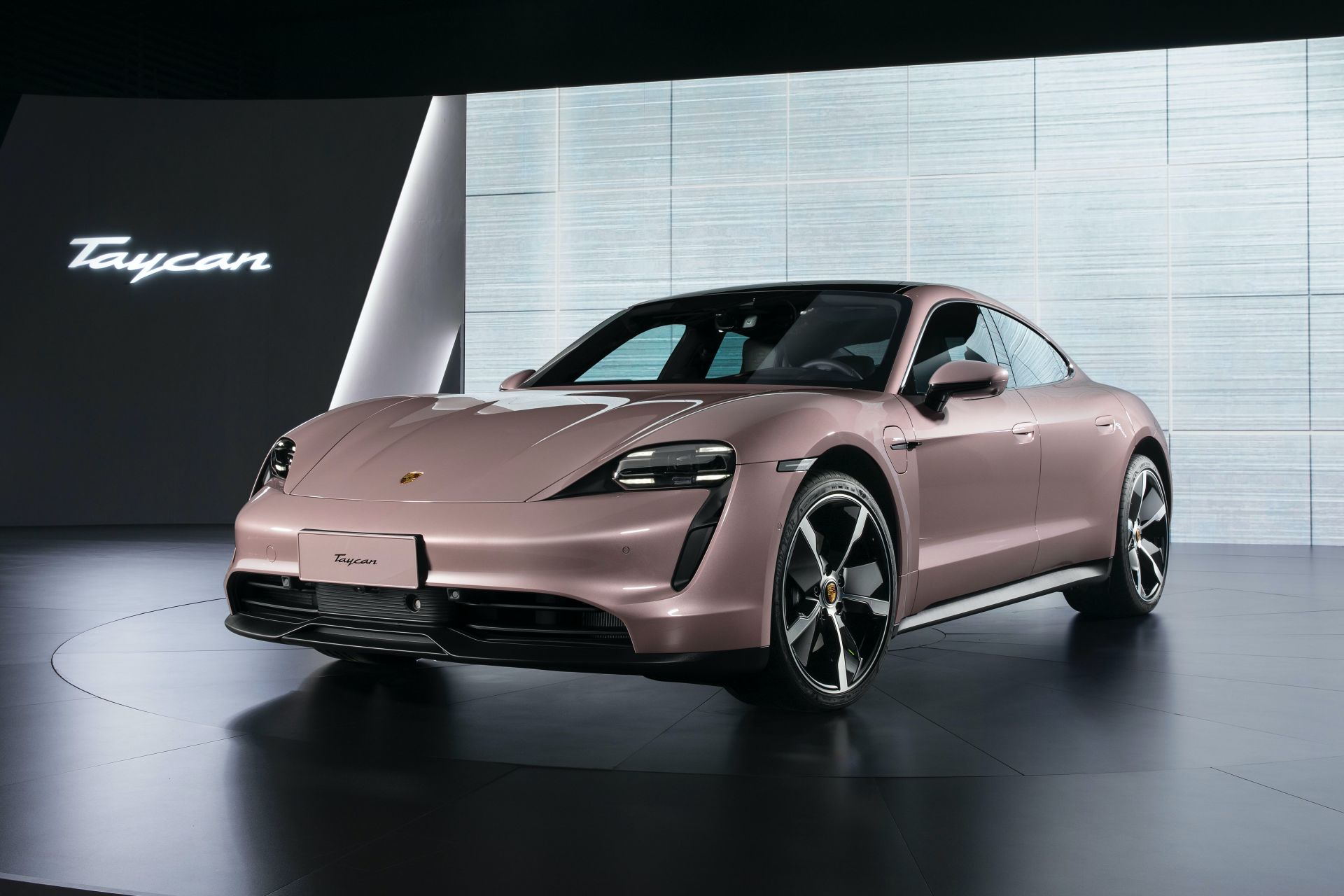 Price Range: $90K USD–$100K USD
The Porsche Taycan has been around long enough that pre-owned models are starting to pop up with increasing quantity and frequency in the classifieds. 2020 is the earliest model year for the Taycan, and it is likely in this batch of (exclusively sedan body style) cars where you will find the most savings. Being able to find a real bargain on a Taycan will likely prove to be an anecdotal experience, as chip shortages and supply chain issues continue to fuel a white-hot used car market.
As such, the base rear-wheel drive models are your best bet to stay under $100K, though a 4S model is not too far out of reach if you can find a higher mileage example with a seller that's willing to move a little on the price. Incentives in your local jurisdiction, such as EV rebates or complimentary charging, could further enhance the car's value proposition—which even without, is already hugely impressive.
Alfa Romeo Giulia Quadrifoglio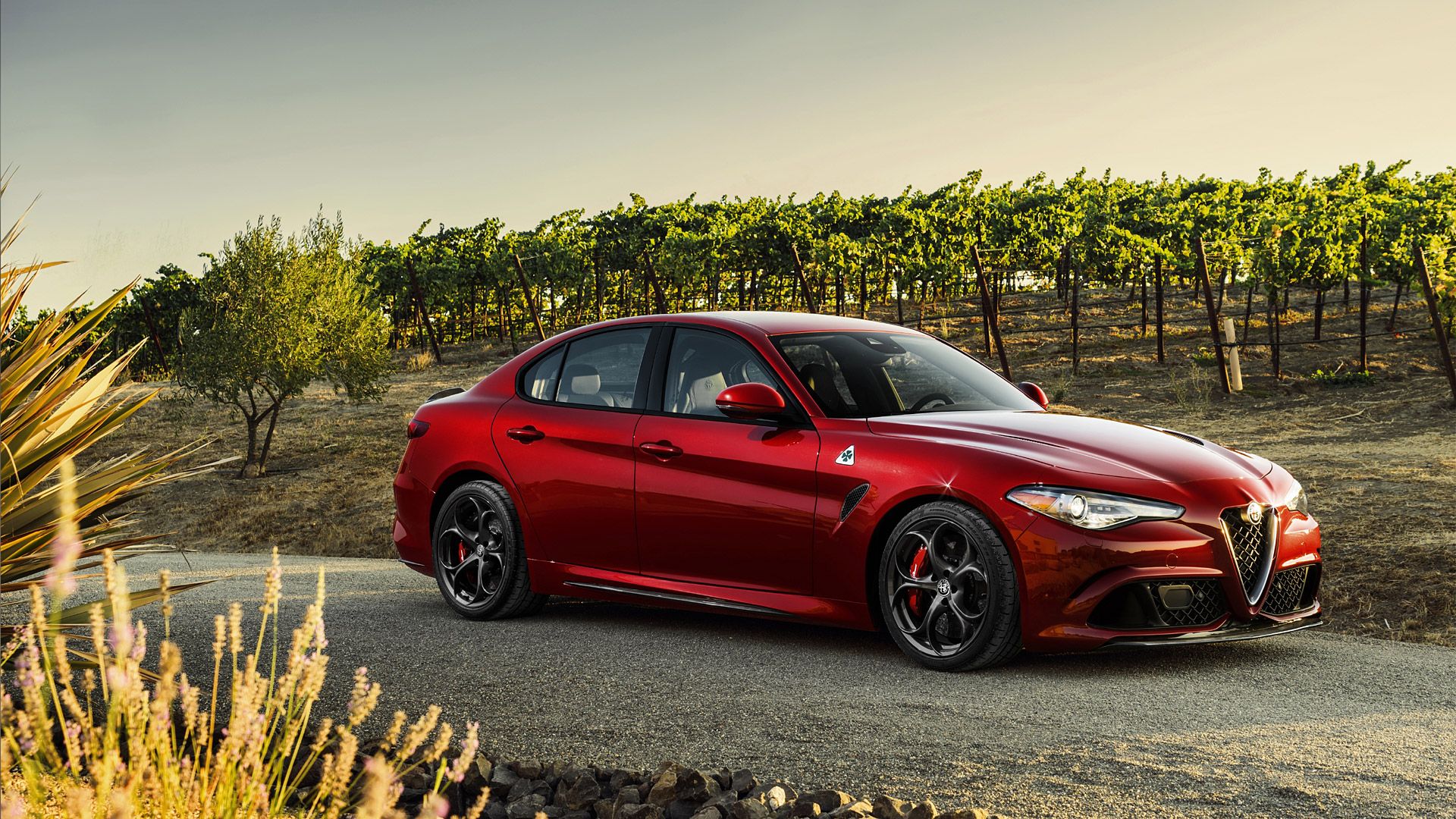 Price Range: $50K USD–$70K USD
The Alfa Romeo Giulia Quadrifoglio's legitimate performance cred starts with its engine, which is upgraded to a 2.9L twin-turbocharged V6 with over 500 hp. It has the handling to match, with substantive upgrades, which allow the Giulia Quadrifoglio to negotiate turns on the racetrack or back country roads with aplomb. In fact, everything is turned up a few notches in the sportiness department, with aggressive styling and a fantastic sounding exhaust to boot.
Not only is the car within the price range we're using for the purposes of this list; it's also on the lower spectrum of it. 2017-2018 model years are asking for around $50K—$55K on the classifieds, with newer models gently creeping up towards the brand new car's base MSRP of $75,250 USD. This presents a wonderful opportunity to snag something really unique without having to break the bank.
Audi RS 5 Sportback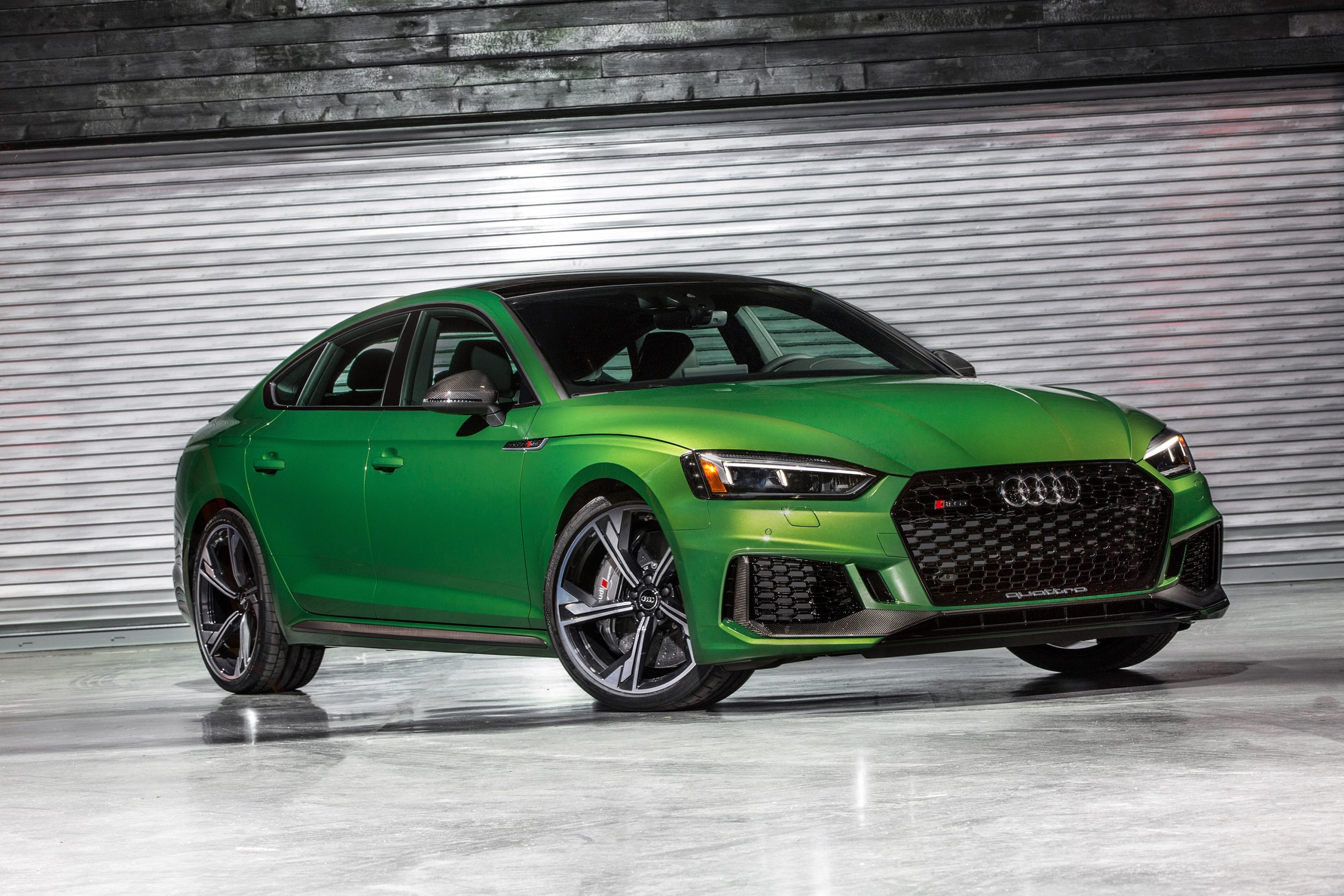 Price Range: $70K USD–$85K USD
The Audi RS 5 presents another conundrum, with the older 4.2L naturally-aspirated V8 models being the obvious choice for purists and enthusiasts. The aforementioned car is also a two-door coupé, but for the purposes of this list, we feel that it must be mentioned. Otherwise, let's fast forward to the current-gen Audi RS 5 Sportback, which is definitely a sedan, even if its moniker might sound a bit misleading.
This also means that you'll only be able to go back as far as the 2019 model year, but nevertheless, you can still get into one at around the $70k mark—and for such a sharp looking automobile, that's a pretty attractive price. Sure, a 2.9L twin-turbocharged engine replaces the more charismatic and visceral-sounding NA V8 mentioned above, but you're getting better all-around performance with some 444 hp and 442 lb-ft of torque at your disposal, thanks to the more advanced tech.
Tesla Model S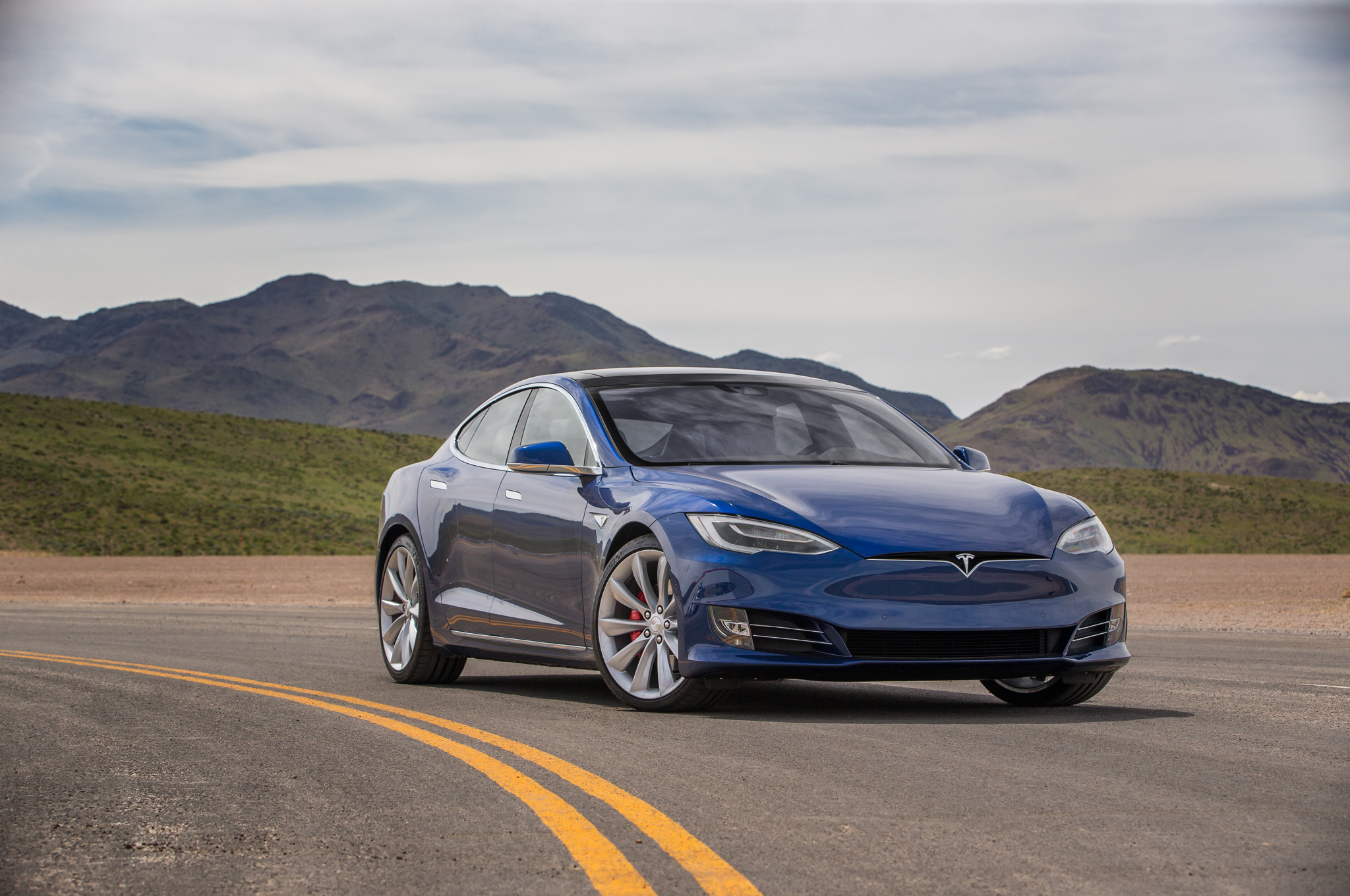 Price Range: $50K USD–$100K USD
Picking up a pre-owned example of Tesla's flagship EV sedan is arguably the easiest task of any on this list. There are plenty of options, and you only have to go back 5 (or maybe 6) model years to start seeing prices hit the $50K pricing floor. Like most other selections on this list, newer models are typically better all-around in terms of technology and features, but command the cost premium associated with those improvements.
Depending on where you live, picking up a Model S will seem like a better (or worse) choice compared to other places. EV rebates and charging availability/pricing certainly form part of that equation, but the world is heading towards electrification regardless of how incentivized or convenient owning an electric car currently is on an individual scale. This means that it might be as good a time as ever to pick up your first EV—and a $50K Tesla Model S sounds like a solid bet.
Porsche Panamera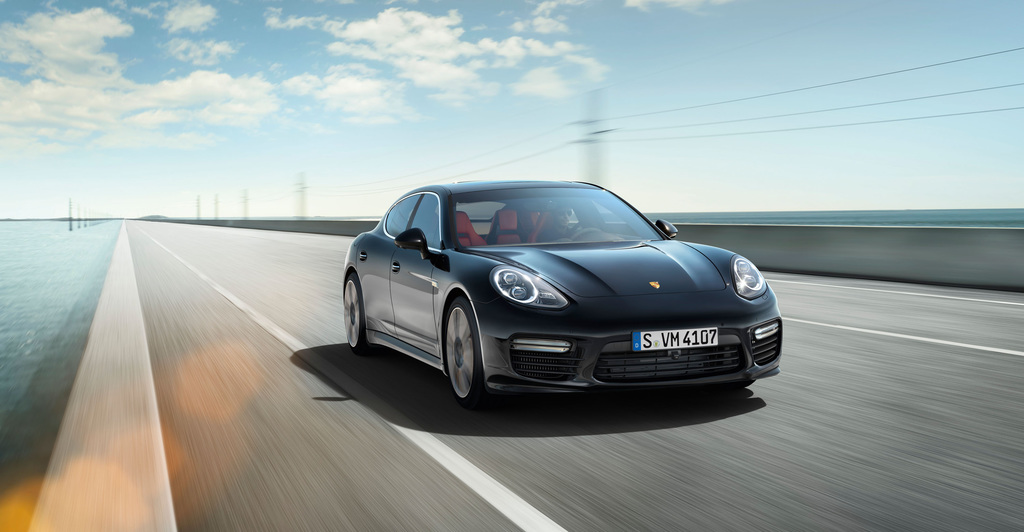 Price Range: $50K USD–$100K USD
So, given our 10-model-year allowance, the Porsche Panamera certainly provides the most diverse range of options, as this pool of cars includes both first-gen (970) and second-gen (971) models. The aforementioned cars are vastly different from each other in terms of mechanical features, specs and styling, so your choice could very well come down to personal tastes and not necessarily price alone. Going for a second-gen model will likely restrict you to a 4 or 4S trim, while mostly everything is on the table for the earlier cars.
For example, the Porsche Panamera Diesel is exclusive to the first-gen models, as is the naturally-aspirated 4.0L V8 engine found in the 970 GTS (which the twin-turbocharged Turbo and Turbo S models are based on). The base models from this era also feature a 3.6L V6 NA engine, while every single car for the second-gen features the use of at least one turbocharger; two, in most cases. It has to be said that the styling and technology on the newer models have been greatly improved, but having all that will come at an extra cost.
Lexus GS F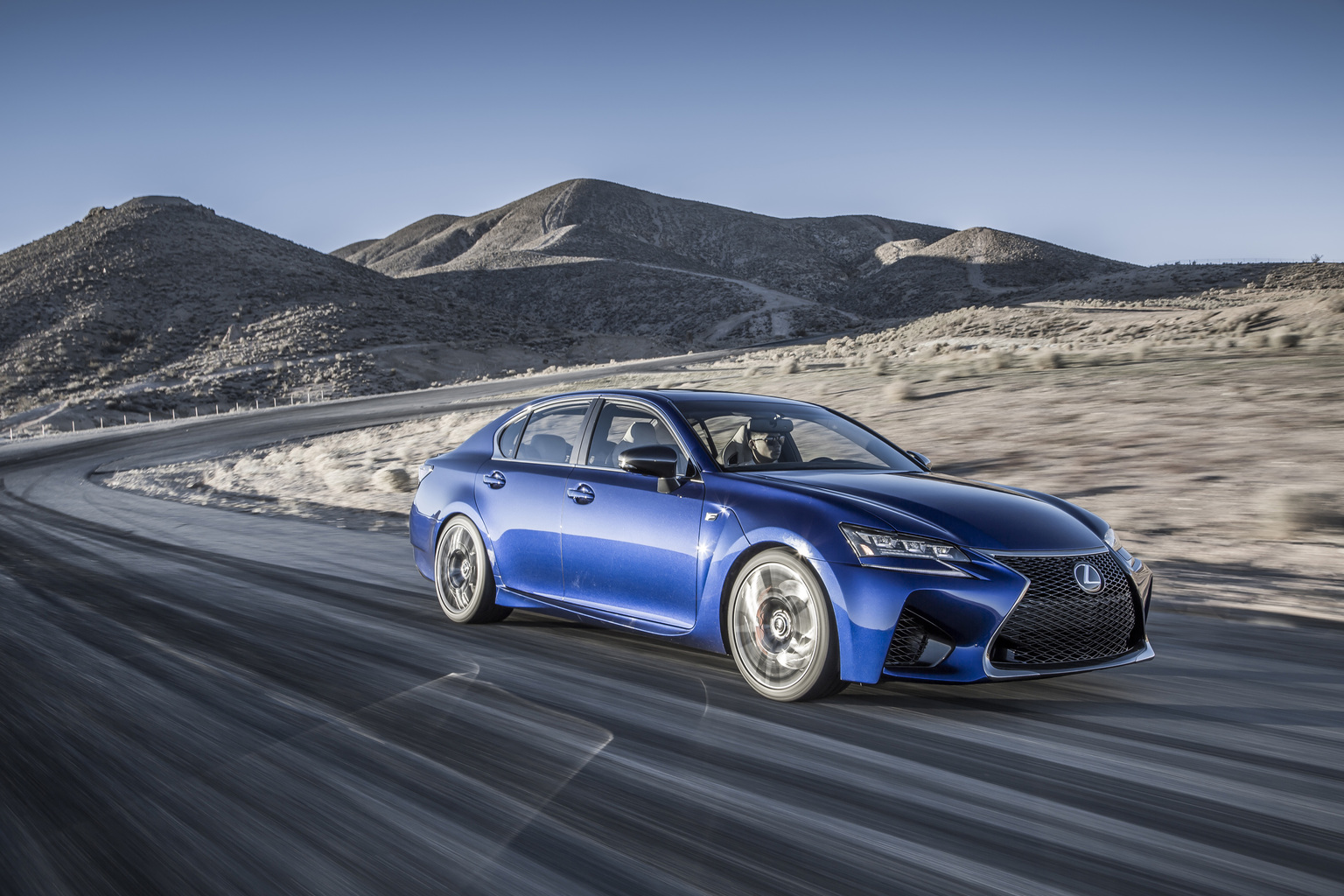 Price Range: $50K USD–$85K USD
The range-topping GS F provides the Lexus lineup with naturally-aspirated V8 performance in a 4-door guise. At a time when everything is going turbocharged, hybrid, or even full-on electric, an 8-banger without forced induction is kind of a cool thing to see. That makes it seem all the more strange that one would end up in a Lexus sedan of all things—especially one that emphasizes luxury more than a puristic driving spirit—and why picking one up presents such an interesting proposition.
The engine is sufficiently powerful, and it also provides those delightful aural acoustics that are soon to be another casualty of automotive advancement and today's rapidly changing landscape. We believe that the GS F has "future collector's car" written all over it, and the fact that you can pick up a circa 2016 model at around the $50K mark right now suggests that you should act sooner rather than later if you want your own piece of Toyota/Lexus history.
BMW M5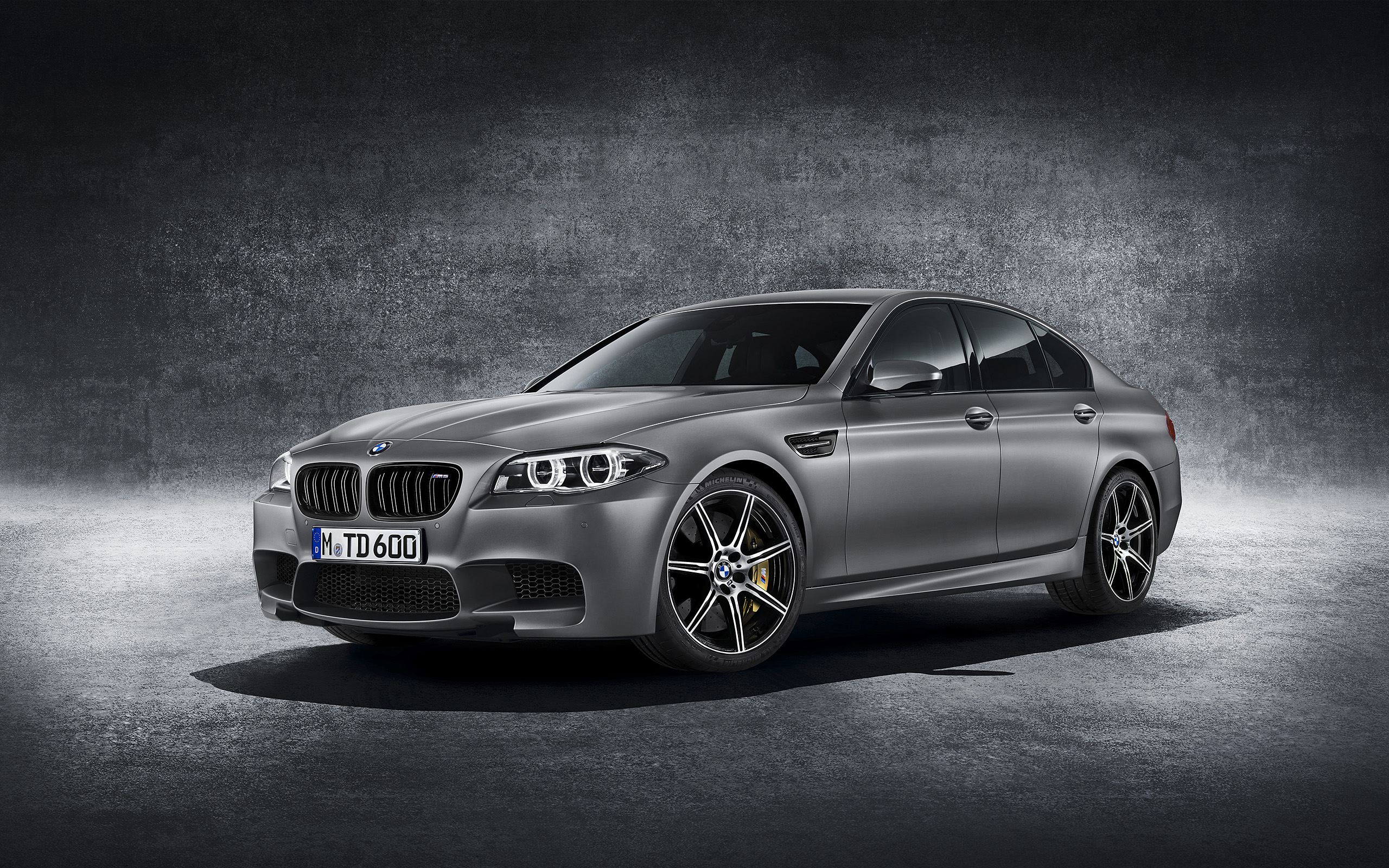 Price Range: $50K USD–$95K USD
Like some of our other picks on this list, you'll be treated to some cross-generation shopping based on our price range and model year criteria for the BMW M5—and this can never be a bad thing (more choice is better, right?). The F10 and F90 M5 are up for grabs here, with the latter chassis being available from 2017 to present day, while the earlier-gen kicked off circa 2012. The most notable difference between the two generations of cars is that the F10 M5 is exclusively rear-wheel drive, and the F90 M5 is only available with all-wheel drive.
Any of our purist readers and shoppers should also be aware that the first-gen cars come with an optional 6-speed manual transmission (in the US only), while its younger sibling is only available with an 8-speed automatic. Obviously this would be a big deal to most driving enthusiasts out there, whose selection will only be buoyed by the prospect of also being able to spend less money on getting the Beemer they want. Those with a budget closer to $100K will also have the purchasing power to pick up an almost-brand-new example.