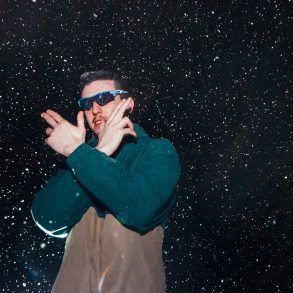 Chase was put on earth to collect hobbies. From competitive yo-yoing to riding on one wheel; he has ventured far into the land of diminishing returns and lives his life by the "10,000 hour rule". If it has mechanical parts and an unlimited ceiling for skill development you can count him in. Major Formula 1 nerd. Probably smells like diesel.
Formula Project One It's about time Mercedes and AMG partnered up to bring us an official 'hypercar'. With most major...
German Engineering At Its Finest Brabus has a knack for designing and building really expensive stuff. The 'luxury ladder' for...
"Give Me a Kith" – Mike Tyson Kith is the king of brand collaborations, currently featuring collabs with the MLB,...
Young Guns Love To Hoon I've always had a soft spot for George Russel. After becoming Formula 2 world...
A New Champion Much like Mercedes' 6-year consistent domination in Formula 1 Motorsport, Bugatti has held the records for the...
Exotic Colour for an Exotic Car You might have seen the (oddly) interesting original version of this Centenario. Before the...
Callaway has been building special edition Chevrolet Corvettes and racing in GT class motorsport for what feels like ages; 25...
Backfiring V12 Lamborghini Insanity Earlier this month we got to see a sneak-peek photo of Lamborghini SC's open cockpit speedster...
London-based Topaz Detailing has taken the Porsche 911 GT2 RS to the next level with $100k in visual upgrades and...
Another Lamborghini Speedster? I'm not sure what's going on with the whole speedster trend or who the heck is buying...
Cheap Little Racecar With Some History Ever wanted to own a racecar with some real race history? This 1961 Alfa...
We Welcome Mclaren Into Their New Hybrid Supercar Era Coming in the first half of 2021, McLaren is keen to...
How Far Can We Go? Pininfarina – if you haven't heard already – is an Italian car design firm that...
450 Hour's in Design Work For a Paint Job The new 765LT is a 755 horsepower monster being propelled by...
Orange VS Red 1/4 Mile Drag Race Whether you're in the McLaren or Ferrari camp, enthusiasts alike will never pass...
Devastating News for Redbull Racing It feels like just yesterday we watched Honda get their first race victory with the...
1500 Horsepower Never Looked Faster The new Koenigsegg Regera should be the dictionary definition of "hypercar" boasting an impressive 1500...
"I Bought the Speedometer, I'm Gonna Use the Whole Speedometer" The ABT RS4-S takes the new facelifted RS4 Avante (little...
9000 Miles for Your Peace-of-Mind This is your chance to buy a one of 1,344 fixed roof Berlinetta 1989 Ferrari...
Why Do I Like This? Hoonigan is back at it again doing more Hoonigan things (the usual). These guys have...
How Do You Say Speed in Mandarin? The Hongqi S9 concept is really something else; A 1,400 horsepower hybrid hypercar...
1000hp Was Not Fast Enough, Give Me the Other 50 Last year, SVE brought us the 2020 Stage II Yenko...
0.4 Seconds Faster Than the Mclaren P1, the Model S Plaid Is Here to Smash Records Yes, that wasn't a...