There's no denying that a Pininfarina-designed silhouette is what often defines a Ferrari car. Such a predisposition is ultimately good for selling those posters that ended up plastered on our bedroom walls – the same ones which reminded the younger versions of ourselves to keep dreaming of one day owning one. As we matured and gained more perspective on what makes these cars so special, we began to understand that it's really the engines that have made these automobiles into the legends they've become.
While Ferrari cars are undoubtedly works of art in and of themselves, they're automobiles first a foremost. They still need to move us in the most literal of ways – as much (if not more) as they do emotionally – to truly become masterpieces. It's the power plants that are responsible for injecting soul and essence into these iconic Ferraris.
Here are the Best Ferrari Engines Ever Made.
Ferrari Colombo V12
Originally designed by Gioacchino Colombo, this engine can trace its roots back to the very first Ferrari-branded model designed by Ferrari Enzo – the 1947 Ferrari 125 S – where it debuted as a 1.5L V12 engine. The core design of the engine would persevere for more than 4 decades, growing in size, having various levels of forced induction, and becoming a dual-overhead-cam configuration with EFI along the way. Many credit the motor's longevity to its reputation for being bulletproof.
Successful in both road-going and race track derivatives, the list of Ferrari cars this engine has graced has no shortage of automotive icons; the Ferrari 250 Testa Rossa, Ferrari 250 GTO, and Ferrari 365 GTB/4, just to name a few.
Colombo V12 Models:
Ferrari F140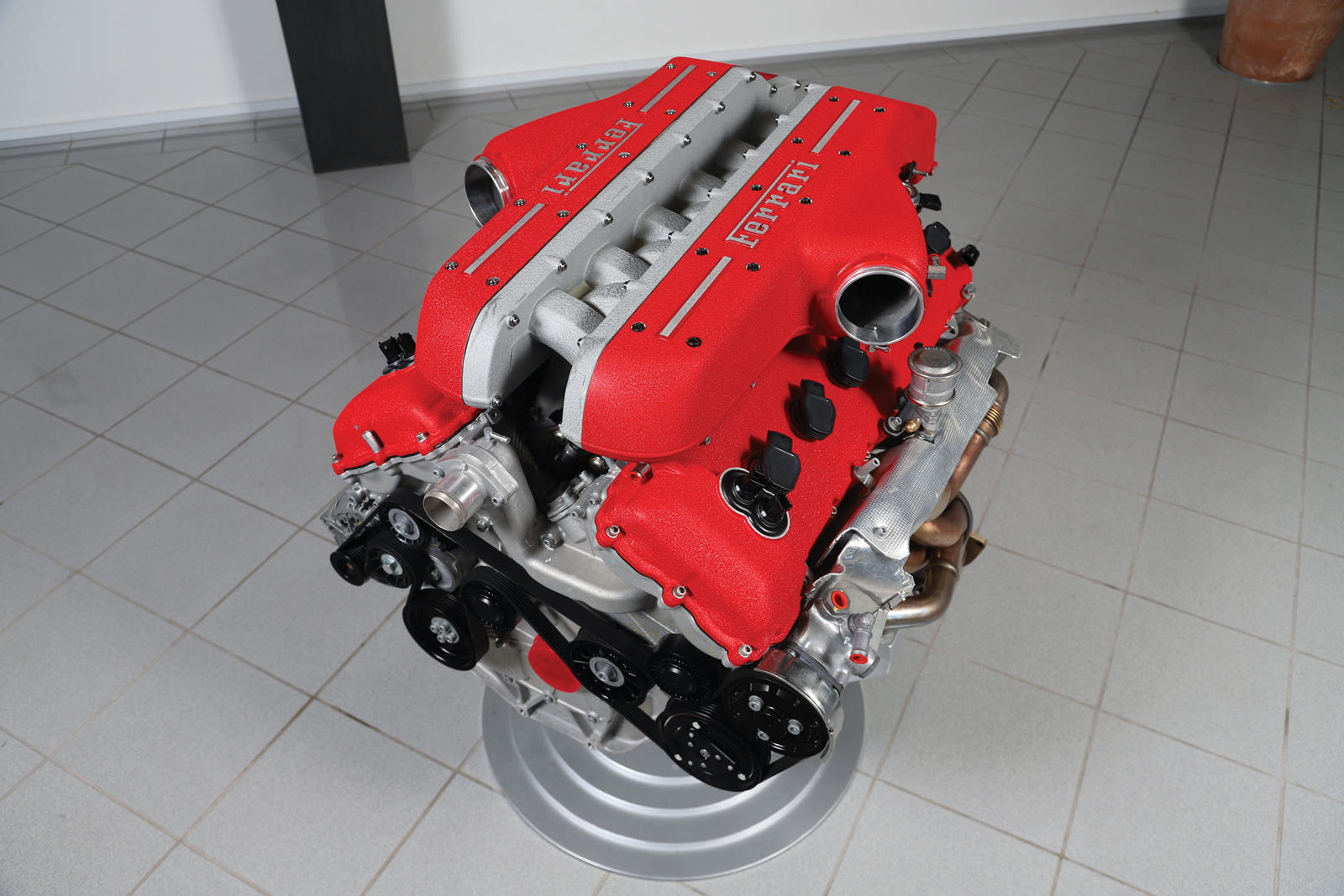 If the F140 had only powered the (2002-2005) Ferrari Enzo – the first Prancing Horse model where it featured – it would have been no less significant or legendary than it is today. The 65-degree V12 engine debuted on the Enzo as a 6.0L naturally-aspirated V12 unit which produced a staggering 651 hp @ 7,800 rpm and 458 lb-ft of torque @ 5,500 rpm. Over the years, 6.3L versions of the F140 have powered the likes of the hybrid LaFerrari and the F12berlinetta.
It has since evolved to its current peak as a 6.5L power plant – dubbed the F140 GA – which produces 819 hp @ 9,250 rpm and 510 lb-ft of torque @ 7,000 rpm in the 812 Competizione; this makes it the most powerful naturally-aspirated production car engine ever produced to this day. This could likely be one of the final generations of Ferrari V12 engines – whether it be naturally aspirated, turbocharged, or even hybridized – so appreciate it while it's still around!
F140 Models:
Ferrari F106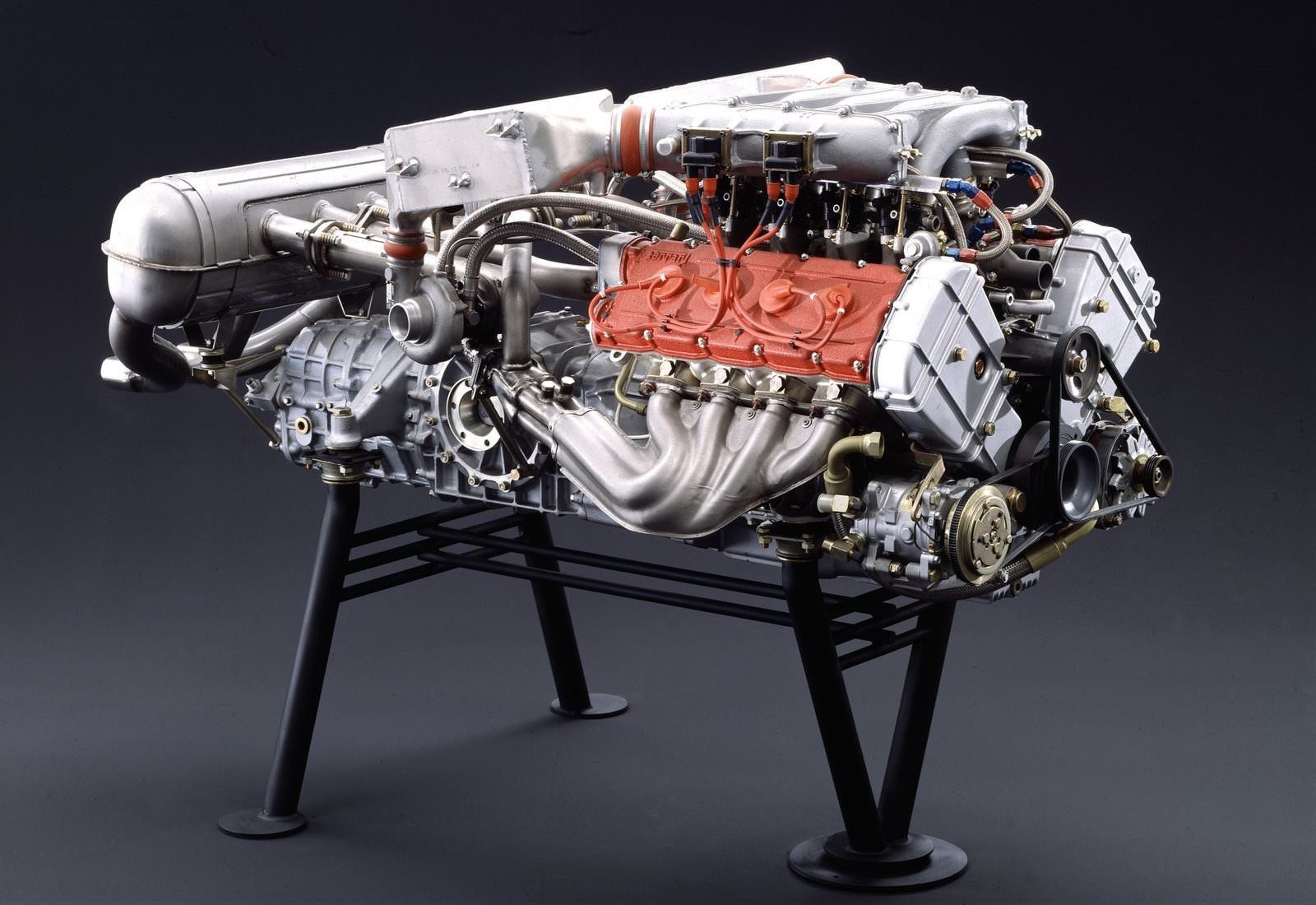 Ferrari's F106 V8 engine dates as far back as 1973, where it first featured in the Dino 308 GT4. Right from the get-go, it produced an impressive 250 hp from a 2.9L naturally-aspirated engine, which featured a flat-plane crank and dual-overhead cams.
Such was the longevity and capability of the F106 unit that it continued to be used – with significant updates and revisions along the way, including electronic fuel injection and multi-valve heads – for more than 30 years. Notable models which were equipped with the engine include the F355, 360 Modena, and arguably the most famous Ferrari of them all; the Ferrari F40, which fashioned a twin-turbocharged version of the F106 producing 471 hp.
F106 Models:
Ferrari 308 GTB QV
Ferrari 208 GTS QV
Lancia Thema
Dino 208 GT4
Ferrari 208 GT4
Ferrari 208 GTS
Ferrari 208 GTB Turbo
Ferrari 208 GTS Turbo
Ferrari GTS Turbo
Ferrari 348 GTC
Ferrari F355 GTB
Ferrari F136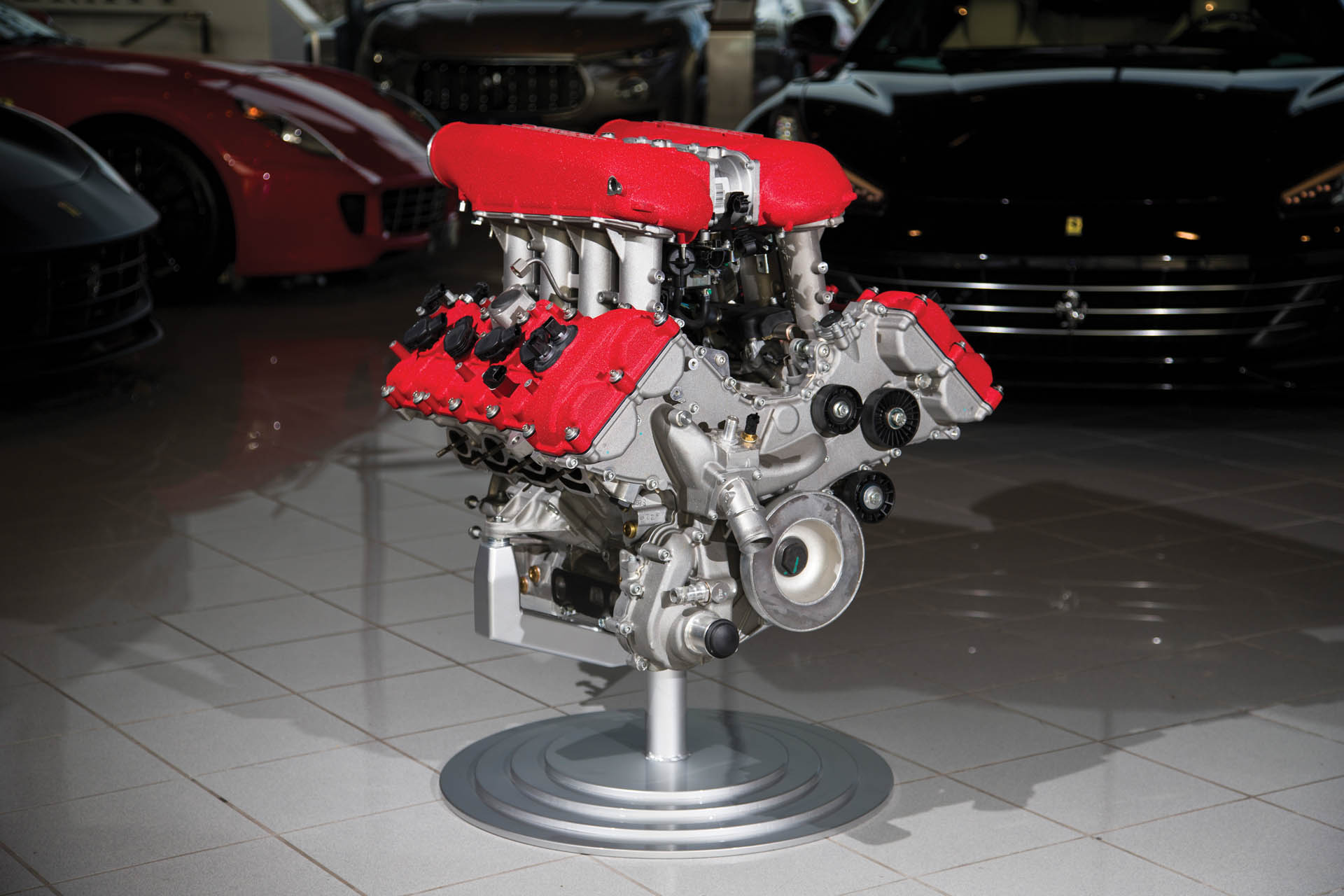 The F136 succeeded the legendary F106, first appearing as a 4.3L naturally-aspirated engine in the 2004 Ferrari F430, producing 483 hp. Like the F106, the F136 would see widespread application throughout the Ferrari lineup; however, it was also featured on a number of Maserati models in concert with the relationship between the two marques.
Most notably, a 454 hp, 4.7L version of the F136 featured on the Maserati GranTurismo and is widely regarded as having one of the best engine/exhaust notes to come out of the V8. The F136 would reach its zenith in the Ferrari 458 Italia Speciale, where it cranked out a massive 597 hp from its 4.5L naturally-aspirated power plant.
Perhaps the most significant (and regretful) fact about the F136 is that it is the last naturally-aspirated V8 engine Ferrari would ever produce. It was replaced by the twin-turbocharged F154 V8 engine in 2015, where it debuted on the Ferrari 488 GTB.
F136 Models:
Ferrari F430
Maserati Coupé
Maserati Quattroporte DuoSelect
Maserati Quattroporte Automatica
Maserati GranTurismo S Automatic
Ferrari F163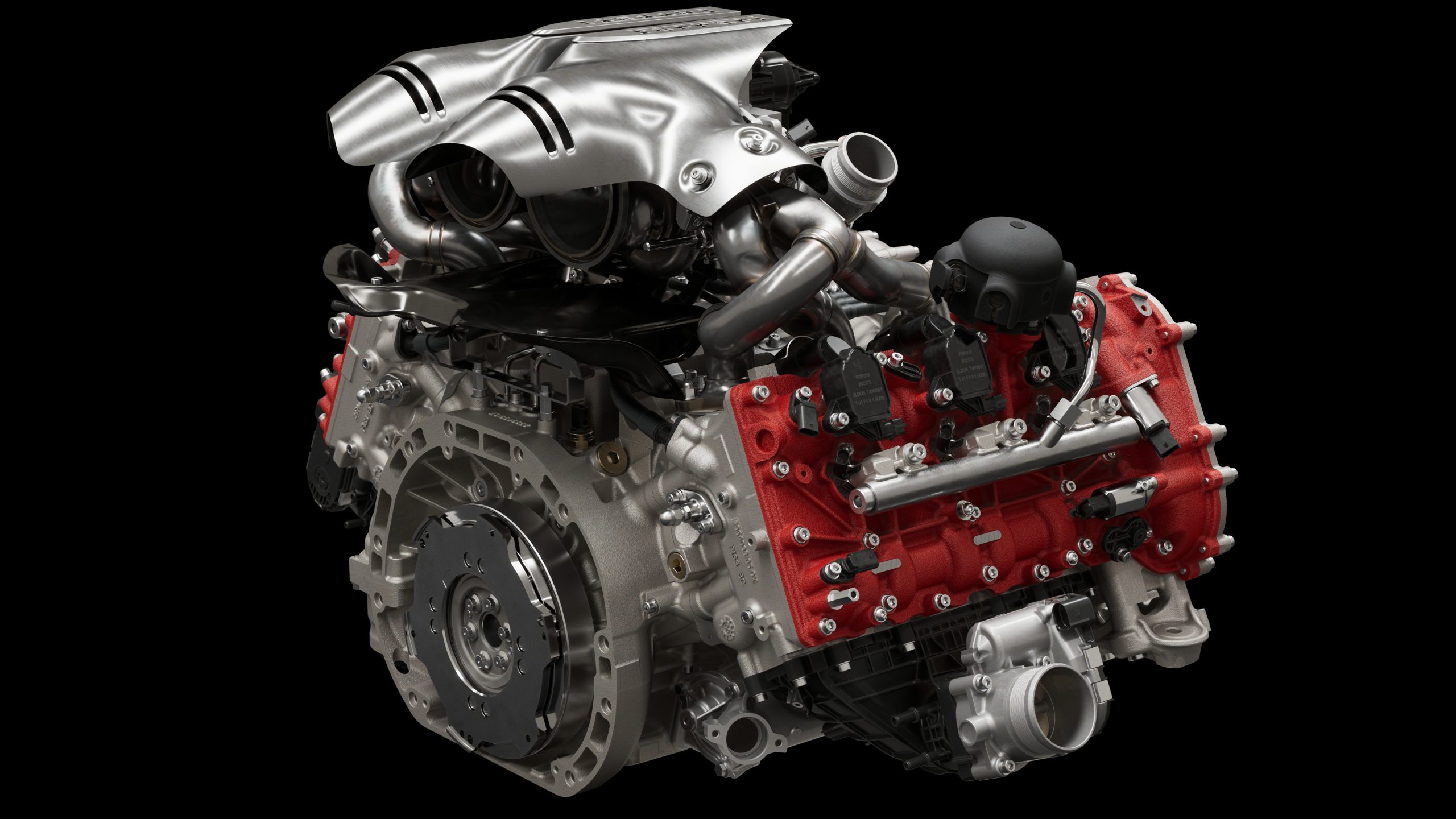 As the newcomer on this list, there is understandably a lot less that is known or proven about Ferrari's new F163 engine. In fact, the model it's going to debut in – the mid-engined Ferrari 296 GTB – won't begin its production run for at least a few more months (as of the time of this writing). But with everything we do know at this point, there's every indication that declaring the F163 as one of the greats is by no means speculative. It promises to be something very special, and for so many reasons.
First off, the F163 is a 2.9L twin-turbocharged V6 hybrid. So while that may suggest that the new power plant is a one-off deal from Ferrari, it actually bears some relation to the F154 V8, as well as Alfa Romeo's variant known as the 690T, which also happens to be a 2.9L twin-turbocharged V6. Being hybridized via the use of electric motors, one could also look at the 296 GTB as the SF90 Stradale's little brother. Despite its differences, the F163 should ultimately feel familiar and comfortable within the Ferrari line-up – and that can only be a good thing.
Amicably referred to as the "little V12" internally, this new powerplant utilizes a 120-degree V-angle, which Ferrari says was the "best compromise of power, weight, and packaging." Not only did this allow the engineers to mount the turbos as close to the exhaust outlets as possible – thereby improving throttle response – but it also lowered the center of gravity as well. We'll have to wait and see as to whether a V6 hybrid engine could possibly be as symphonically gifted as the other engines we've listed, but Ferrari has promised a "satisfying sound." Expect to see the F163 serving a variety of Ferrari models down the line; I wouldn't be surprised to see some version of this engine in Ferrari's upcoming Purosangue SUV model, for starters.
F163 Models: