Get Ready for the Most Track-Capable GT3 RS Yet
Porsche is prepared to make the 992 version of the 911 GT3 RS the best it has ever been. According to Wheels magazine, quoted on Which Car the vehicle will be more of an evolutionary change rather than a revolution for the vehicle. Talking with 911 product line chief August Achleitner Wheels was able to get confirmation that Porsche won't mess with the basic formula for the GT3 RS.
That means the car will still be rear-wheel drive, have a high-revving naturally aspirated engine, and be extremely lightweight. The engine will be similar to the 4.0-liter flat-six engine in the current car. However, it may receive a displacement bump. Despite the increase in cubic centimeters, the car will likely still car the engine a 4.0-liter, according to Achleitner.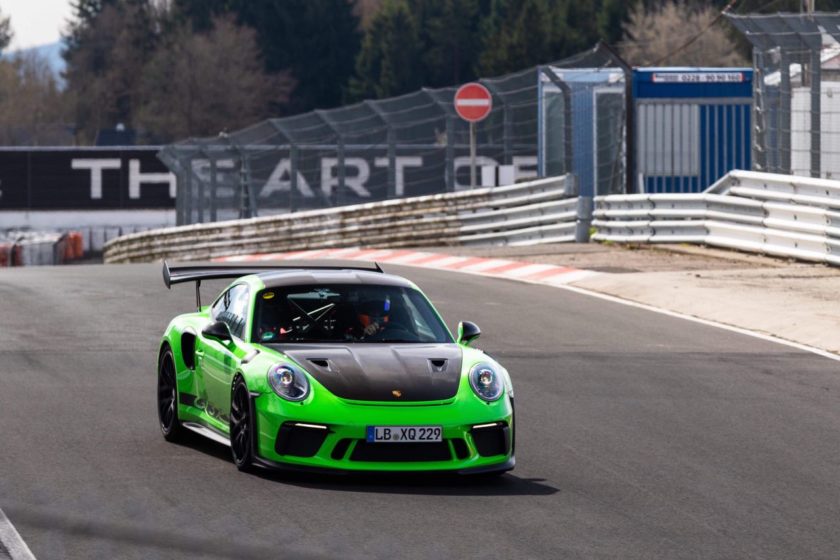 As far as transmissions go, the car will get the 7-speed PDK. A manual will be optional, too. This should help the GT3 RS keep weight down rather than going with the heavier 8-speed automatic at Porsche's disposal. Keeping the car lightweight, Porsche will also employ plenty of carbon fiber and a magnesium roof.
Which Car notes that the focus of the new GT3 RS will be aerodynamics. The goal will be to increase both the possible top speed and cornering speed. Achleitner told Wheels the car would come with the latest technology, too. It would be available through the two 7-inch displays in the new car. The information displayed could be tailored to track use, giving the driver up-to-date data whenever he or she wants it. Sounds like the upcoming GT3 RS will be a real winner.