1970s Cars – Seventies Cars And The Demands Of The Times Changed Things Quickly
1970s cars were forced to adapt to the reality of the gas crisis, hence the need to design cars that are capable to conserve gas, compliance to the Clean Air Act, and vowing to consumer advocacy groups' demand for safer automobiles. In the 1970s, Americans shifted their attention to smaller, more reliable, high-mileage foreign imports. In fact, more than a million imports were registered by 1969. Meanwhile, American automakers were slow to respond.
Notable 1970s Cars (The Good & Bad)
In 1949, the Beetle was introduced to the U.S. market and although only two were sold that year, six years later, more than 20,000 were sold in the U.S. By 1965, half a million reached the U.S. market. A favorite among hippies and college professors, the Beetle became a symbol of the counterculture of the late 1960s.
Among 1970s cars, its popularity was closely linked to its very lack of styling and pretense. Having its number one attraction, price, young people flocked to buy the "Bug". You can buy an American car for $3,000, or you can buy a Volks and a washer and a dryer and couple of television sets and a phonograph. The Volkswagen was the antithesis of the typical American car: it was small, noisy, homely, and uncomfortable. On the other hand, it was also efficient, functional as well as economical. The Beetle never changed. Year after year, it looked the same, felt the same, sounded the same.
Although the Big Three responded with small cars of their own, by 1969, more than i million imports were registered in the U.S. and of those, half were Volkswagens. In 1973 sales of the Beetle passed the 15 million mark. That figure even surpassed even Ford's legendary Model T. That was quite an impressive achievement for a car once referred to by Henry Ford II as "a little shit box."
Honda sent a real warrior over in the 1978 Accord, one of the first subcompact Japanese cars to feature great styling. The combination of mechanical excellence and looks made this one of the best 1970s cars. Featuring looks and price to add to its attraction, by 1989, the Accord was the best-selling car in America. The Japanese worker, an epitome of absolute dedication and compliance with quality control, made this car one of the most, if not the most durable and trustworthy car in the world. Where the Americans were turning out shoddy products or certainly not top quality, the Japanese automakers focused more on quality.
Not all 1970s cars succeeded, there were also some failures. The Vega was simply a car prone to mechanical failure of one sort or another. It was the direct result of management's decision to cut labor costs through the use of automation. Workers went out on strike in 1972 at the Lordstown facility of GM due to exhaustion caused by backbreaking pace required to keep up with robots on the assembly line.
With an increase in quantity came a decrease in quantity. The Vega's became one of the most notoriously unreliable cars among 1970s cars. It was recalled three times because of safety defects. The engine as well as breaks were breaking down. The Vega therefore became a symbol of Detroit's inability to make a quality car for the subcompact market.
Next up is the Ford Pinto. The story of the Pinto was more disturbing because its faulty design contributed to deaths of motorists as well as passengers. After being rear-ended, the Pinto burst into flames. In one suit, a California jury awarded damages of $128 million. Ford subsequently became the first car company in U.S. history to be charged with criminal homicide. Ford's ultimate exoneration did not help. That stigma did a devastating damage to the company's reputation.
Automobile Model List (1970 - 1979)
1970s Car Models - In Depth Guides
Here is a list of the important models from the 1970s decade
Big Three Focus On Their Strengths
Slow To Recognize Big Changes
The U.S. auto industry, blinded by its own record of success, would lose customers by being unable to recognize sweeping changes in the global automobile market. Detroit exhibited arrogance. "We know what's best". That attitude blinded them, causing them to fail to manufacture products of uniformly high quality.
In fact, in the 1970s, the Big Three continued to focus on their strengths: gas-hungry muscle cars; large, luxurious sedans; and mid-sized cars. Despite the impressive performance of the Volkswagen and other small foreign imports, U.S. automobile manufacturers continued to view the compact car car as a risky investment. In their thinking, the profit margin was too slim to justify an increase in production.
Competition from foreign car manufacturers was just one of the problems threatening Detroit's monopoly. There were changes that had to be made to 1970s cars with reference to research that analyzed the contaminants in the air which discovered that they were strikingly similar to the elements found in automobile emissions.
A chemist working at the California Institute of Technology, Arie Jan Haagen-Smith concluded that the car was chiefly responsible for Los Angeles' air pollution problem, and consequently, for a host of physiological problems afflicting the residents of Southern California in the late 1950s.
But the work of Haagen-Smit and others like him was quickly dismissed by the Big Three, rationalizing that there was no money to be made in the development and production of pollution-control devices.
Inevitably, Congress forced the issue by passing, in 1965, the Vehicle Air Pollution and Control Act which mandated tighter emission standards. The Big Three were compelled to make dramatic changes in the way they manufactured their products. but that was the only beginning. In 1970, the Clean Air Act was passed which ordered Detroit to reduce emissions by 90 percent over the next six years.
Those legislation prodded the developments of anti-pollution products – unleaded gasoline and catalytic converter. Despite continued growth in the automobile production, air pollution directly attributable to auto emissions began to drop.
Consumer advocacy groups in the 1970s also continued their campaign for safer automobiles which resulted in the introduction of seat belts, padded dashboards, and improved braking systems. Recalls of cars deemed unsafe naturally led to increased car prices, $300 per vehicle, making 1970s cars more expensive to make.
Nevertheless, Detroit kept manufacturing record number of large and midsize 1970s cars, which accounted for 72 percent of automobile production.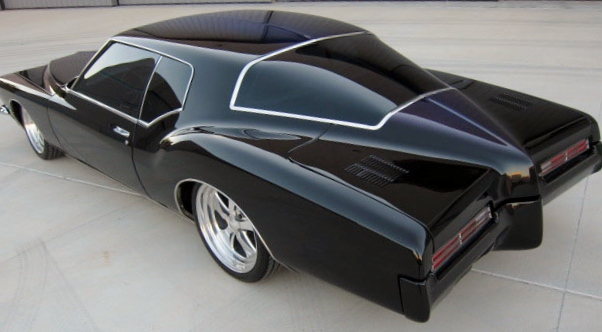 Long Lines Leads To A Re-Evaluation
1970s Cars, 1970s Lights
1973 caused a jolt to American motorists when the oil-rich countries of the Middle East declared an embargo against Israel and its allies, including the United States. Although it lasted for only six months, American motorists were forced to wait in long lines, whereas before they were accustomed to filling up whenever and wherever they wanted.
At the end of the long lines, they discovered that there was a ceiling on how much they were allowed to purchase. Couple that with skyrocketing prices and you could imagine their frustrations.
With a nationwide 55-mph speed limit imposed to conserve gasoline, the average American motorist was at the end of his wits. American motorists began demanding smaller, more efficient cars.
And if Detroit couldn't manufacture them, the consumer would turn to foreign cars. Even if the Big Three were manufacturing small cars (28 percent of production), they weren't making enough of them.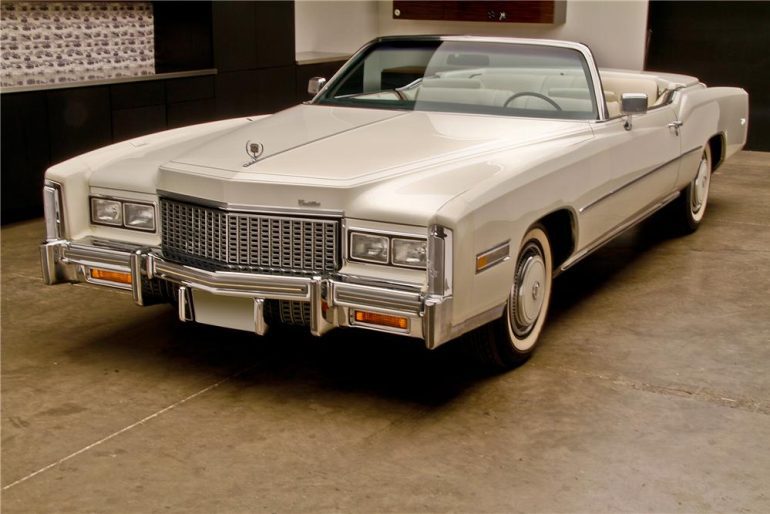 The 1970s Cars U.S Car Makers
The 70s cars were a product of the mentality of industries in America. If they tend to break down, it was because of the complacency that dominate the industries that produced TV sets, washing machines, not only cars. Ad in the challenges that came from increased gas prices and the 1970s were tough on the US automakers.
1970s U.S Cars
America was the biggest country, the richest country. America was militarily the greatest country in the world, too. Who would challenge her? She was number one maker of 70s automobiles. "We are number one!", exclaimed executives of industries.
However, with the oil crisis of 1973 and more stringent emissions regulations, smaller and more fuel-efficient Japanese imports from Honda, Toyota and Nissan took over the American market in the second half of the decade.
American cars were different in the 1970s. AMC was still around and Datsun (renamed Nissan) was one of the major foreign competitors. Cars with Diesel engines increased in popularity during the "energy crisis". Vans became popular by the middle of the decade but mini-vans weren't really on the scene and SUV's were pretty much unheard of, so people had station wagons until emission standards appeared and gasoline became more scarce.
The automotive safety lobby led by Ralph Nader decried offering powerful cars for public sale, particularly when targeted at young buyers: the power of many muscle cars underlined their marginal brakes, handling, and tire adhesion. In response, the automobile insurance industry levied surcharges on all high-powered models, an added cost that put many muscle cars out of reach of their intended buyers.
Simultaneously, efforts to combat air pollution—a problem that grew more complicated in 1973 when the OPEC oil embargo led to price controls and gasoline rationing—focused Detroit's attention on emissions control.
Nevertheless, the Big Three still manufactured 70s cars. One of those was Chevrolet's new Chevette which was unveiled in 1975. It was an economical (if plain-looking) sub-compact that could get up to 35 miles per gallon on the highway. In truth it was time for any kind of American car that could bring consumers into showrooms.
Another of the 70s cars was the Chevrolet Nova SS which some pundits observed as the '70s equivalent of the '57 Chevy. But these cars died a death in '72, making these last-of-the-line '71s perfect candidates for the "Chevy Muscle Hall of Fame." The most interesting US models in the late 70s were throwbacks to an earlier era - Chevrolet's 1978 Silver Anniversary Corvette came with a Stingray-like fastback, while Ford's Mustang King Cobra was a throwback to the muscle car days, sporting stripes, a cool snake decal and a 122 horsepower engine.
After a successful debut in 1967, the Camaro hit a slump in 1972. That year also saw the end of the Super Sport (SS) package. Road & Track magazine mourned the passing of Chevrolet Camaro SS 396, hailing the SS 396 as the "best car built in America in 1971." The early Seventies were a bad trip for the automobiles, all 70s cars affected by regulations as well as the gas shortage.
Five years later, the Camaro would rise again, selling over a quarter of a million units - and with a design that survived 11 years without any serious alteration. This is one American icon that refuses to die.
One 70s cars which was hailed as "action and elegance in a sporty personal luxury package," was the Chevy Monte Carlo. It was only available as a coupe and came with power front discs, Elm-Burl dash panel inlays, and a choice of engines that ranged from the standard 350cid V8 to the SS454. It was sold at $3,123 and cheap compared to the $5,000 Thunderbird. The Monte Carlo used the same platform as the redesigned 1969 Pontiac Grand Prix.
The '63 Riviera had been one of Buick's best-sellers, but by the late Sixties it was lagging far behind Ford's now-luxurious Thunderbird. Buick upped the stakes by unveiling a new Riviera in 1971 that was a little bit special. The new model was now bigger and more brash than it ever was. Handsome and dramatic, the "boat-tail," as it was nicknamed, had its stylistic roots in the split rear-window Sting Ray of '63.
It's base price was $5,251, more pricey than its arch rival T-bird by a wide margin. At last, Buick had a flagship model that was the envy of the industry. These 70s cars made Buick proud.
Ford's new Granada, a smaller and more fuel-conscious version of the Ford Maverick, quickly became the company's '70s top selling car, while Cadillac's new Seville - an "intermediate" luxury vehicle a la Mercedes Benz - racked up sales of 43,000.
In the 1970's, America experienced its worst recession in years and Detroit felt the effects of American consumers' fascination with the more quality-made imports. AMC responded to the situation with the Gremlin, a tiny two-door hatchback with a base price starting below $2,000. Available in various unpleasant earth tones, the Gremlin was one of the quintessentially ugly cars of the 1970s.
In 1972, AMC launched the 'Levi's Edition' Gremlin to capitalize on America's current infatuation with denim. The car came complete with copper rivets and denim-like blue nylon on the seats and door panels - one 70s cars which are unusual, even comical. AMC also introduced "The Machine": factory-modified 1970 AMC Rebel which ran 14.4-second quarter mile in stock trim. American Motors' mid-sized 1970 Rebel Machine, was also built for normal street use. It was thought by its designers as a competitor to the GTOs. With four-speed manual transmission, the Rebel could spring from zero to 60 miles per hour in just 6.4 seconds.
Much easier on the eye were the 1973 Lincoln Continentals, the first Continentals to be manufactured with padded vinyl roofs and oval 'opera' windows. Lincoln stayed true to the popular look through to the end of the decade.
One pricey 70s cars was Lincoln Continental Mark IV that in 1972 was priced at $10,000. It was a luxury car fit to lock bumpers with Cadillac's finest. As big as they came and surprisingly fast, the all-new hunch-flanked body had a Rolls-Royce-esque grille and distinctive, fake spare-wheel cover.
Road-testers were unanimous in their praise for its power, luxury, and size, remarking that the Mark IV's hood "looks like an aircraft carrier landing-deck on final approach." It had air-conditioning, six-by-six-way power seats, power windows, antenna and door locks. And all came as standard.
With Chrysler suffering a sales drop of 34% with their 70s cars, they tried to rectify this with the 1975 Cordoba - the shortest Chrysler since WWII. Billed as "the new small Chrysler", the car remains most memorable for its TV spots, in which actor Ricardo Montalban praised such extras as "rich, Corinthian leather".
The 70s cars saw the 340 cu in.-powered 1970 Plymouth Duster. It was one of those smaller, more affordable cars. Based on the compact-sized Plymouth Valiant and priced at just US$2,547, the 340 Duster posted a 6.0-second 0-60 mph (97 km/h) time and ran the quarter mile in 14.7 seconds at 94.3 mph.
This "reasonably fast" compact muscle car had a stiff, slightly lowered suspension. The car was a success. Hot Rod rated the Duster "one of the best, if not the best, dollar buy in a performance car" in 1970.
By the early Seventies, the corpulent Cadillac could average only 12 mpg. The energy crisis of '74 made the now-obese line a soft target. Enter the Seville, which debuted in 1975 and was deliberately European in size, ride, handling, and economy. There was little ornamentation, and it was half a hood shorter than other Cadillacs.
The press called it the "best Caddy for 26 years." Launch price for the Seville was $13,700, $6,000 less than a comparable Mercedes and sales of the new car rightly worried the German manufacturer. Fortune magazine named Seville as one of the U.S.'s best-designed products, a quality 70s cars.
By 1976, Cadillacs had become so swollen that they plowed through corners, averaged 13 mpg and were as quick as off the line as an M24 tank. Despite a massive 500cid V8, output of the 1976 Eldorado was a lowly 190 hp, with a top speed of just 109 mph. Something had to change and Cadillac's response had been the '75 Seville.
But the '76 Eldorado marked the end of an era for another reason - it was the last American convertible. When Cadillac announced that the convertible was to be phased out at the end of '76, the market fought to buy the last 200. People even tried to cut in line by claiming they were distantly related to Cadillac's founder.
One 72-year old man in Nebraska bought six of them. A grand American institution had quietly passed away. Such was the demand for these last convertibles that some changed hands for as much as $20,000, nearly double the list price. Cadillac convertibles ...memorable 70s cars.
1970s European & Japanese Car Makers
The 1973 oil crisis (and again in 1979), emphasized the importance of fuel economy worldwide thereby putting pressures on both US markets as well as foreign markets to build cars with an increasing proportion of the cost of vehicle operation into fuel economy. Its impact in the United States with its greater distances was worse compared to that of, for example Europe with its short distances. Both Detroit and foreign automakers woke up to the new reality: implementation of new emissions and safety regulations onto new automobiles which necessitated major and costly changes to vehicle design and construction for the U.S. market.
1970s European Car Brands
Arguably the most iconic and best-loved automobile ever produced, the German "People's Car" was last sold in the US in 1977. These popular 70s imported cars underwent changes and improvements through the years.
The 1971 Beetle came with MacPherson strut front suspension and a redesigned front end strut front suspension. The VW 1302 from 1971 to 1972, and VW 1303 from 1973 onwards were known as the Super Beetle. Even today, many baby boomers who were born in that era continue to love these 70s foreign cars.
Ferrari was busy in the '70s too. The Daytona was a traditional front-engined, rear-drive car. The engine (known as the Tipo 251) was a 4.4 L DOHC V12, 365 cc per cylinder produced 352 hp and could reach 174 mph. 0-60 mph acceleration was just 5.4 seconds.
Memorable to "Miami Vice" fans as the car of choice for Sonny Crockett it's a 2-seater that can turn heads. Although known as the Daytona it's official name is Ferrari 365 GTB/4 These popular 1970s imported cars were replaced by the mid-engined 365 GT4 Berlinetta Boxer in 1973.
The Saab 96 has good gas mileage and front wheel drive capability and able to drive one in the middle of a blizzard. Introduced in 1960 and was produced until January 1980 it replaced the 93 It was the car for which the marque Saab became internationally known partly because of its safety innovations and its successes in racing circuits.
1970s Japanese Car Brands
The 1970 Datsun 240Z was a rear wheel drive two-door sports car that offered great performance, beautiful styling as well as a great price. Coming with a 2.4L inline-6 engine with solid valve lifters with two valves per cylinder, its output was 151 horsepower at 5,600 rpm and its torque was 146 lb-ft at 4,400 rpm.
It came standard with a four speed manual transmission The 240Z was released in America on October 22, 1969. Combining good looks, and powerful performance, it sold more than 135,000 units from 1971-1973. They were very popular 70s car imports.
The first generation Celica came with a 2.0L inline four cylinder engine and a five speed transmission. With a rear wheel drive, these small, light 1970s imported cars easily traverse around corners. Displayed at the October 1970 Tokyo Motor Show and marketed in December of the same year, the Celica was a personal car that emphasized styling and driving enjoyment. For export markets, the Celica was offered in three different levels of trim; LT, ST and GT.
The Honda N600 was the first Honda imported into the US for sale. A forerunner of all the Civics, Accords, CR-Vs, and Odysseys, it was a two-cylinder, air-cooled engine making 1300 CCs. Technologically advanced for its time, with an all alloy engine that could achieve 9000 rpm, engine output was 36–45 hp capable of 81 mph. Weighing only 1,100 lbs, the N600 could provide some zip.
The Daihatsu Fellow Max was a small sedan imported from Japan and was equipped with a very modest engine: a two stroke Inline-two engine, an output of 33 horsepower at 6,500 rpm and torque of 27 lb-ft at 5,500 rpm. It also came standard with a four-speed manual transmission. In April 1970, the front-wheel drive L38 Daihatsu Fellow Max replaced the rear-wheel drive Fellow.
The Toyota Corona gave buyers more interior space while still offering dependable, affordable performance. Just less expensive that the Toyota Crown, it focused more on fuel economy. The Coronas were successful export cars and was known in European markets as Carinas but in North America as the Coronas. No longer in production, the Toyota "T" platform used in these 1970s imported cars are still being used in some Toyota subsequent models.
Dubbed as the "poor man's BMW", the Datsun 510 was in production from 1968 to 1974. Incorporating a SOHC engine, MacPherson strut suspension in front and independent, semi-trailing arms in the back they came in 1.6L L-series I4 engine with 96 hp and maximum speed of 100 mph. They were available in either a 4-speed manual or a 3-speed automatic transmission.
The Datsun 510 found enthusiasts during the past four decades, thanks to these 1970s imported cars' affordability and reliability.
Produced between 1969 and 2012, the first generation Galants were known as Colt Galant. The new Saturn engine powered the early models in 1.3 or 1.5 L. In more than four decades of production, more than five million of these cars were sold. Originally a compact sedan, Mitsubishi Galant has evolved into a larger mid-size car. One of those fine 1970s imported cars.
Extremely popular in the North America because of the OPEC gasoline shortage and a cheap price tag, the Datsun B210 arrived at an opportune time. Although plagues by rusting even in dry weather and paper-thin metal notwithstanding, US buyers accepted these 1970s imported cars that got 27-32 mpg and a starting price of US$2849.