Launched in 2018, the Speedtail became the fourth addition to McLaren's prestigious Ultimate Series, following the iconic F1, P1, and Senna (coming before the Elva). Designed as a "hyper-GT," this groundbreaking vehicle embodies the seamless fusion of scientific engineering and artistic design, epitomized by its distinctive elongated carbon-fiber body.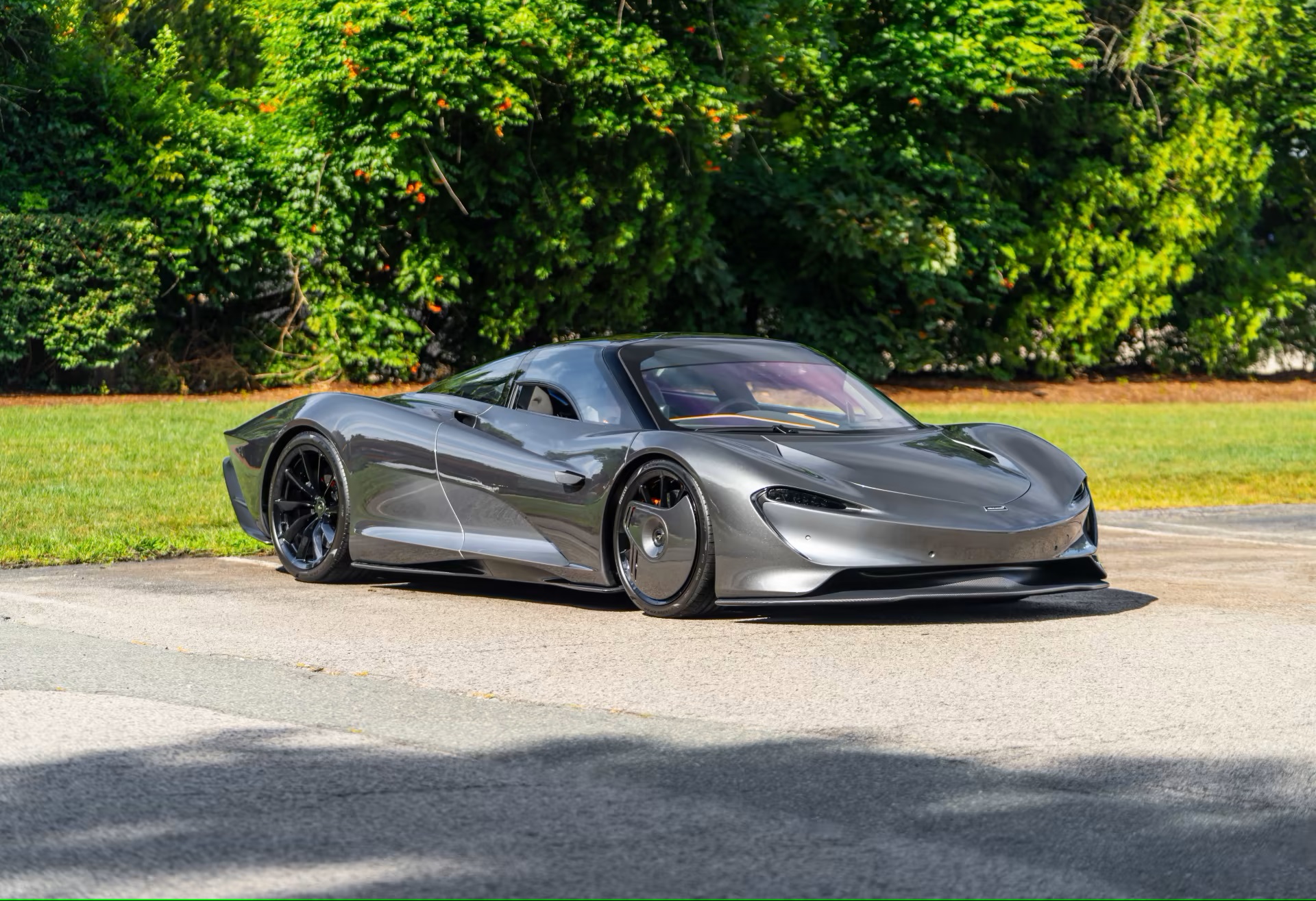 Drawing inspiration from its predecessor, the F1, the Speedtail incorporates a lightweight carbon fiber tub and retains the distinctive three-person seating configuration, complemented by vertically opening dihedral doors. The lineage is evident, but the technological advancements of the past three decades are apparent in various aspects.
Adapted from the engine of the McLaren P1, the 4.0-liter twin-turbocharged V-8 has undergone evolutionary enhancements, including a refined piston design and improved cylinder head cooling. These improvements enable the engine to produce an impressive 747 brake horsepower. Additionally, the Speedtail's electric motor and battery are products of McLaren's Formula E technology group. The electric motor ensures seamless power delivery at lower engine speeds, contributing an additional 308 brake horsepower for a total output of 1,055 brake horsepower. The innovative dielectric cooling and insulation incorporated into the battery set a new standard for power density in a production vehicle. Charging is accomplished through an inductive pad located beneath the car.
When pushed to its limits, the Speedtail accelerates from zero to 60 mph in a mere 2.9 seconds, ultimately reaching a top speed of 250 mph, solidifying its status as McLaren's fastest production vehicle. Beyond its futuristic aesthetics, the vehicle has been meticulously designed to minimize aerodynamic resistance.
Offered with just 1,237 miles on the odometer, the example offered here is number 77 of 106 ever produced and it boasts a gray exterior paired with an orange and gray interior. Some of its most noteworthy features include a Bowers & Wilkins sound system, adjustable multi-link aluminum alloy suspension, carbon ceramic disc brakes, orange brake calipers, 20-inch alloy wheels with front aero covers, and a 7-speed Graziano dual-clutch transmission.
The availability of this Speedtail, set to be auctioned this Saturday by Mecum Auctions, presents an exciting opportunity for automotive enthusiasts and collectors alike to acquire the most advanced roadgoing vehicle that McLaren has ever created.
Source: Mecum Auctions