Welcome to my latest post on T's Corner. Today, I'll be reviewing the new Garmin Catalyst and sharing my experience of installing and having a brief opportunity to use what the company has dubbed its Driving Performance Optimizer.
Whether you're about to attend your first high performance driving event at the race track—or perhaps you're a seasoned veteran at your local circuits and even some in far away lands—we all tend to measure our success by how quickly we manage to get around a road course.
Besides some of the more hard-lining indicators such as not hitting any barriers, crashing into other participants, or getting sent home early, the most empirical measurement of how well you're faring at the race track, is your lap time.
Sure, this can be as car-based as it can be driver-dependent. After all, it'll take an enormous gulf in driver skill for a stock '88 Honda CRX to best a Porsche 911 GT3. But chances are that the track day you've been invited out to will have other cars at a similar if not identical performance level as yours; close enough to reasonably conclude whether it's the car or driver that's putting in the real work.
For recording these times, we already have in-car GPS-based lap timers to help us. They're not particularly uncommon—most somewhat serious track go-ers have some version of one—and in conjunction with video recording equipment, most setups will do a really good job at providing the data that drivers (and their coaches) can analyze in order to become faster.
What Is It?
The Garmin Catalyst, which I picked up over Black Friday last year (I've had to wait out an entire winter season before I could test it out) does all of the above in a single package. Not all telemetry (such as pedal inputs) is captured though, so you'll need to piggyback with other software/hardware to have all of that overlayed on your video as well.
It also offers something unique; namely, its new-to-the-industry AI coaching module which is delivered via voice output in real time while you drive. Needless to say, this feature is what clearly differentiates it from other lap timers/HPDE aids in the market. There's also "Summary" based coaching, which provides a more deep-dive analysis of your session after you bring your car back into the pits.
Best of all, the Garmin Catalyst is plug-and-play, in the most genuine sense of the phrase. This to me, is as groundbreaking as all the AI stuff, because most other systems are not user friendly and require a moderate level of tech-savviness just to get going.
How It Works
Ease-of-use is a critical element in the "how (well) it works" equation when it comes to anything technical, and I will confidently reiterate that one of the Catalyst's core strengths is its plug-and-play nature.
For starters, the central unit (which also houses the removable display screen) simply plugs into a 12-V outlet—of which there should be at least one available in just about any car—though more savvy users driving stripped-out race cars might as well hardwire it into their car's electrical system.
The included windshield-mounted (via double-sided tape) camera—another key component of the Catalyst's AI capabilities—connects by wire to the central unit, of which it is also provided power by. Plenty of wire management clips are provided with the unit to prevent wires from hanging loose or dangling from the windshield, ensuring a clean and non-obstructive installation.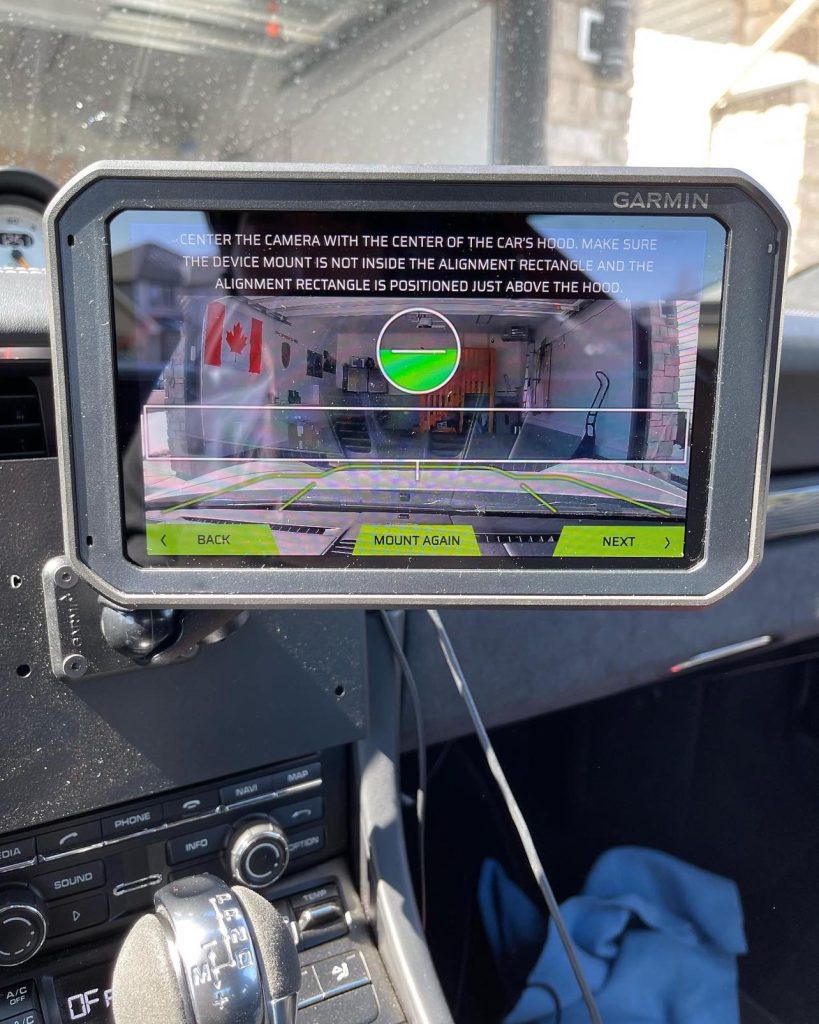 The Catalyst also comes with ball-jointed arms and a suction piece which allows the central unit to be mounted from the windshield and then extended into the driver's preferred line of sight. However, I highly recommend researching bespoke mounting solutions for your car, as I found that any permutation of windshield-mounting always negatively affected my field of view out the front.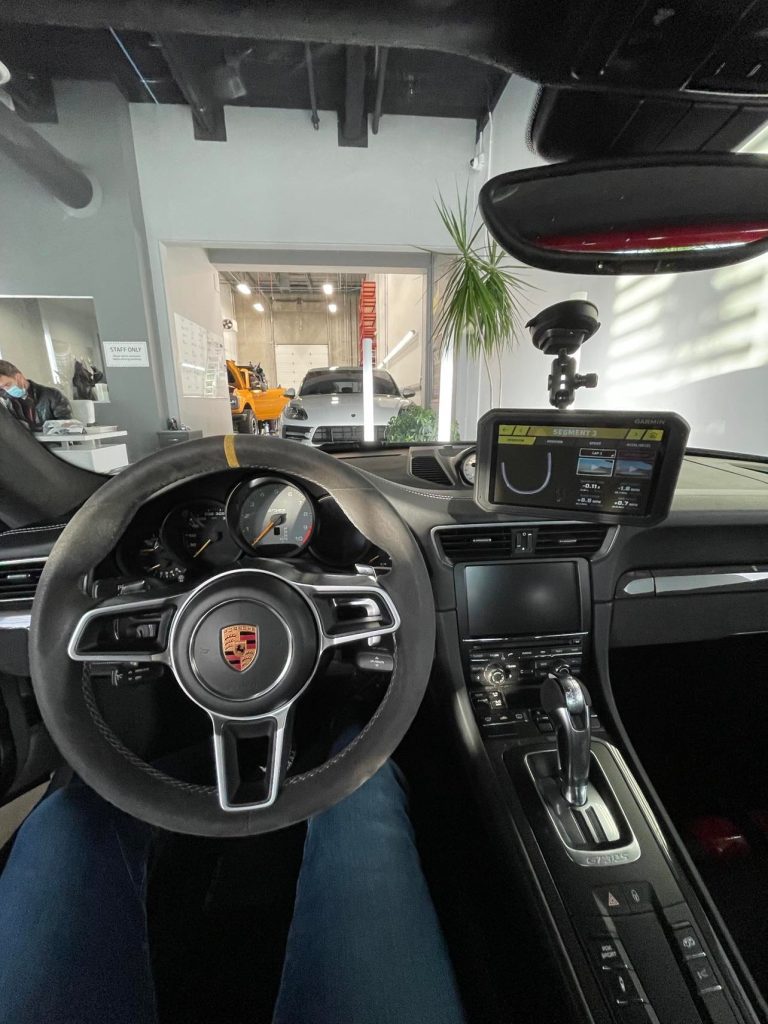 I was rather fortunate that a vendor had already provided a really good custom solution for this, while others have recommended using secured/bolted-in mounts normally reserved for smartphones or tablets, like this Rennline one.
How It Can Help
Unlike some other lap timers out there, video functionality is already integrated into the Catalyst's system and is captured by the aforementioned windshield-mounted camera. You don't require any third-party video equipment, unless you also wish to record from a different POV (i.e. from behind the driver, which would allow for an analysis of corresponding steering inputs and other driver gestures).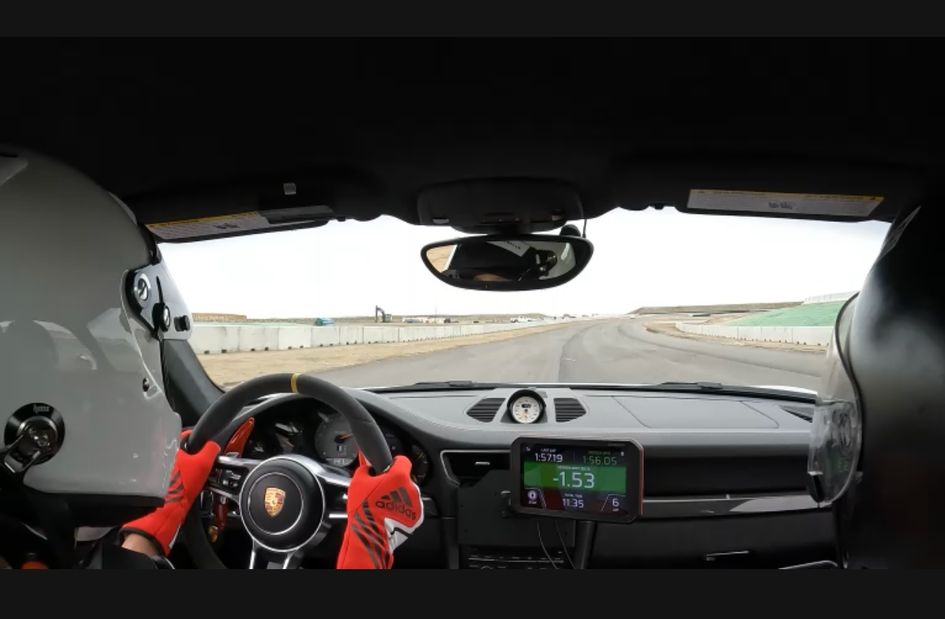 Lap times on their own form only part of the story. Everyone ultimately requires other data (such visual cues and telemetry) to determine the critical "hows" and "whys" associated with high performance driving.
In conjunction with the system's AI and data analytics, the Catalyst is able to determine for example, if at any point you're driving off the racing line, braking too early, or simply not taking a corner as fast as you should.
As mentioned, the Catalyst's AI doles out this advice in two distinct fashions. The first—and arguably most impressive—method is via on-the-fly voice prompts while you're driving. You'll hear a Siri-esque voice calmly (as all emotionless AI should…) instruct you during a lap with briefs such as "next right, brake earlier", "next left, track out further", "next right, apex later", "keep pushing", etc.
Keep in mind that some cars' cabins will be too loud to clearly hear the prompts from the Catalyst's built-in speakers. You have a couple options: hook up your car's stereo speakers to the unit or use a pair of noise cancelling ear buds (probably the best choice, especially while wearing a helmet). Both can be connected via Bluetooth, which is a very thoughtful feature.
The AI also recognizes that good coaching involves motivation, and doesn't neglect to offer up praise when it feels that you've taken its advice and executed it accordingly with a simple "nice work". A pat on the back can go a long way, right?
Once you've finished your session and have come in to pit lane for a break, the Catalyst recognizes that you're no longer on-track and will almost instantaneously compile a summary of the session for your (and your coach's) viewing.
This feature of the Catalyst delves into what it calls "Opportunities", providing a more in-depth classroom type of breakdown and analysis of your driving and the most obvious places for improvement. It's very much a data-driven approach in this case, while the in-car coach's approach is certainly more "feeling" based.
I believe that this contrast is useful, and both forms of coaching work well in harmony with one another. All of these features are provided through the unit itself, and there is no need to hook up an external device such as a laptop to be able to fully access them.
It's truly an all-in-one solution.
My First Impressions
On its ease-of-use alone, the Catalyst is a must have for any amateur track enthusiast. It would certainly be of no detriment for the seasoned (and possibly even professional) circuit driver looking to find that extra tenth or accelerate their learning of an unfamiliar track.
At $999 USD, it's a worthy investment on the merits of its lap timing capabilities alone; it doesn't cost much more than any of the options out there which do only that. The extent to which it is truly a plug-and-play solution leaves out practically no one who would qualify to use it. Dare I say, it's the Apple iPhone of lap timers.
While I've yet to personally experience any of the aforementioned AI coaching features (I'll be taking a closer look at this in my "part 2" review), my brief stint at the brand new race track in my area provided the perfect opportunity to "map" the new track and have it added to the Catalyst's database.
The Catalyst comes preloaded with over 450 of the world's most famous (and even not so famous) circuits from around the world. This means that the Catalyst's archives are already brimming with the data needed to help you traverse more quickly around your favorite raceway; but if yours isn't on there just yet, you have an opportunity to become a pioneer.
This is just about as easy to do as plugging it in. Simply put the Catalyst in learning mode by pressing the "add new track" button, and then follow the instructions. After a lap or two around the course, you're done!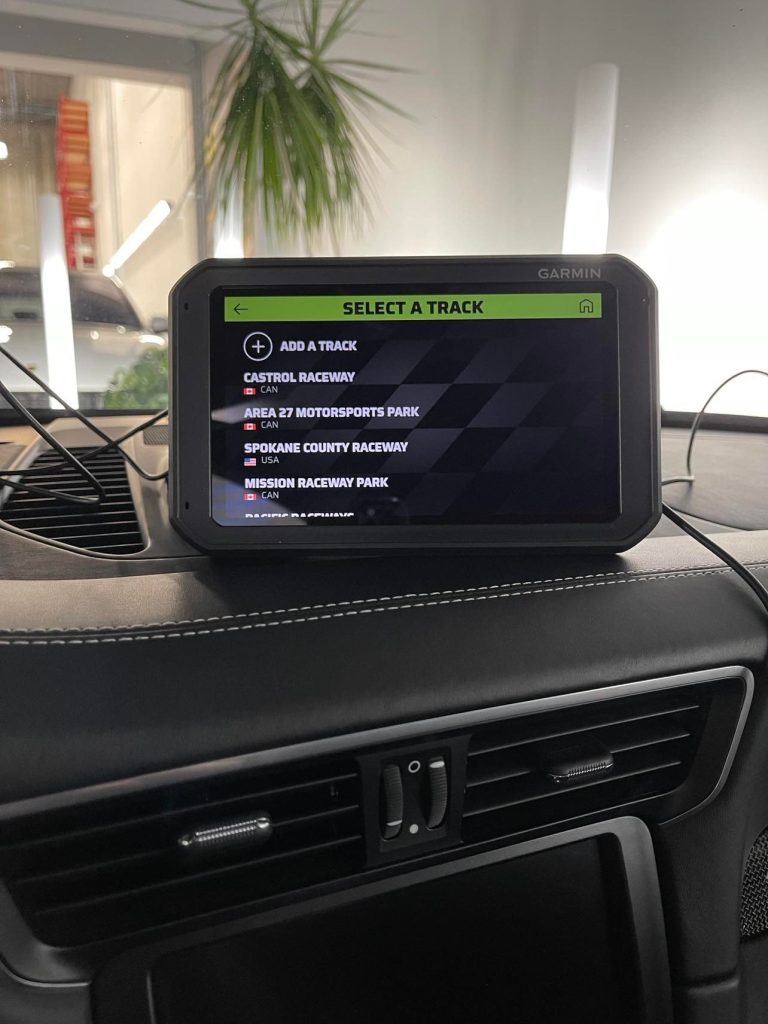 I'm not sure if the work I've done is enough to make what I've mapped accessible to the "public", or if they need a larger sample size of drivers doing the same to make it "official". But it's there for me, and ready to go when I return.
It's not perfect—nothing ever is or will be—and different drivers will have varying opinions on the value and effectiveness of the Garmin Catalyst.
It's not meant to replace the quality of training you'd get from an instructor who's been helping drivers for decades, nor will it create any notable shortcuts in your journey to becoming a faster driver. It is however, very impressive at everything it does, and the vast majority of drivers will benefit from some or all of the features that it has to offer.
What Professional Drivers Think (Video Reviews)
Any professional race car driver today has already gone through the intense rigors which have allowed them to become amongst the best in the world at their craft, and all of them have gotten there without using a Garmin Catalyst (which was only just released last year).
While they're the least likely of any group of drivers to gain much-if anything-from a tool like this, their opinions certainly carry weight when it comes to determining the merits of the Catalyst.
Here are some video reviews of the Garmin Catalyst provided by professionals, industry experts and regular track go-ers; as it turns out, they have lots of great things to say.