2016 The Quail, A Motorsports Gathering
This past weekend all the car connoisseurs and enthusiasts from around the world converged at the 2016 Monterey Car Week to enjoy the ultimate in automotive design, engineering and camaraderie among fellow aficionados.
With the Pebble Beach Concours and Rolex Monterey Motorsports Reunion as well as dozens of other events, there really is no other automotive show like it. 2016 didn't let us down either with every event getting better and better every year.
For fourteen years, The Quail, A Motorsports Gathering has provided an unparalleled and exclusive experience for motorsports enthusiasts and collectors from around the world to enjoy rare collections of fine automobiles and motorcycles in a garden-party setting. As always, the exclusive event had an amazing collection of vintage sporting cars and today's cream-of-the-crop luxury cars.
The Featured Themes for 2016
Rivalries of the Ages
100th Anniversary of BMW Celebrating Motorcars and Motorcycles
A Retrospective of Laguna Seca Raceway
50th Anniversary of the Lamborghini Miura
Pre-War Sports and Racing
Post-War Sports
Post-War Racing
Supercars
The Great Ferraris
Sports and Racing Motorcycles
Our man on the scene Richard Owen took some amazing photos for your enjoyment.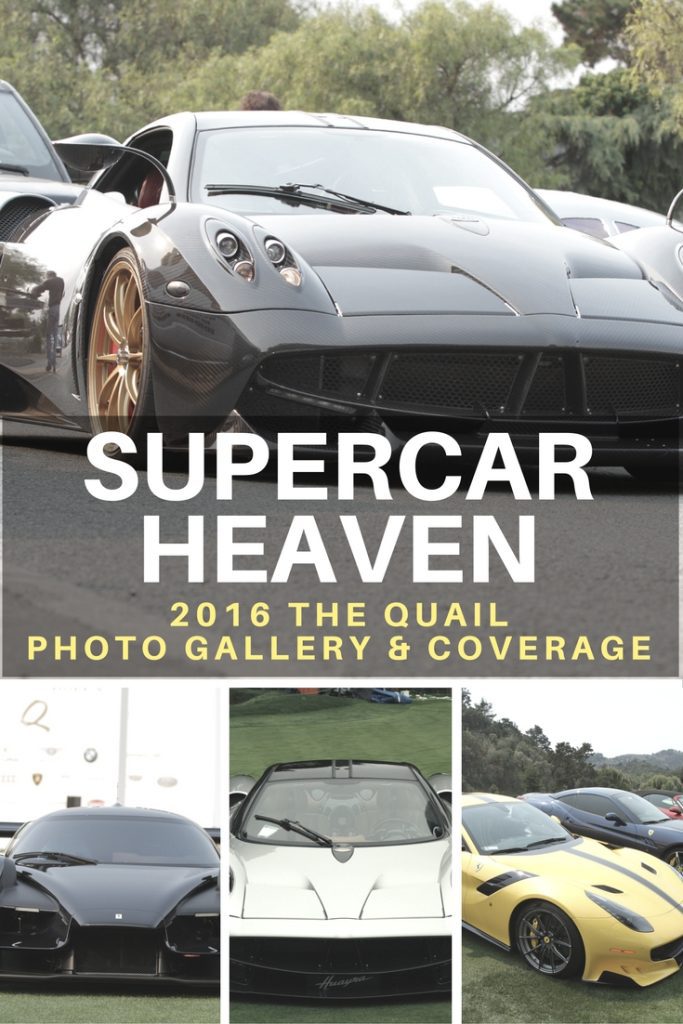 2016 The Quail Photos