It has been a while since Ferrari unveiled their latest 269 GTB, and while we are all waiting for the Purosangue to arrive since the spy shot leaks, we shouldn't discard the 269 GTB, it is the first V6 model from Maranello since the legendary Dino, but its also a hybrid, so despite having just a 2.9-Liter displacement (hence the 29 in the name) and lacking a few cylinders (the 6 in the name), the overall power output is still a healthy 830 hp, and even Ferrari themselves mention the range-topping SF90 in the same breath as this 296 GTB, both being their first production hybrid models, one being a hypercar, the latter being a supercar.
And things get even more interesting with the optional Assetto Fiorano package that comes with extensive use of carbon fiber to shed weight over the regular GTB, add a track-derived suspension and you end up with a more hardcore version of the Ferrari 296 named after the company's iconic test circuit, the Ferrari 296 GTB Assetto Fiorano comes with racing harness seatbelts and boasts a bespoke livery, which, let's be honest, might not please everyone, especially the front.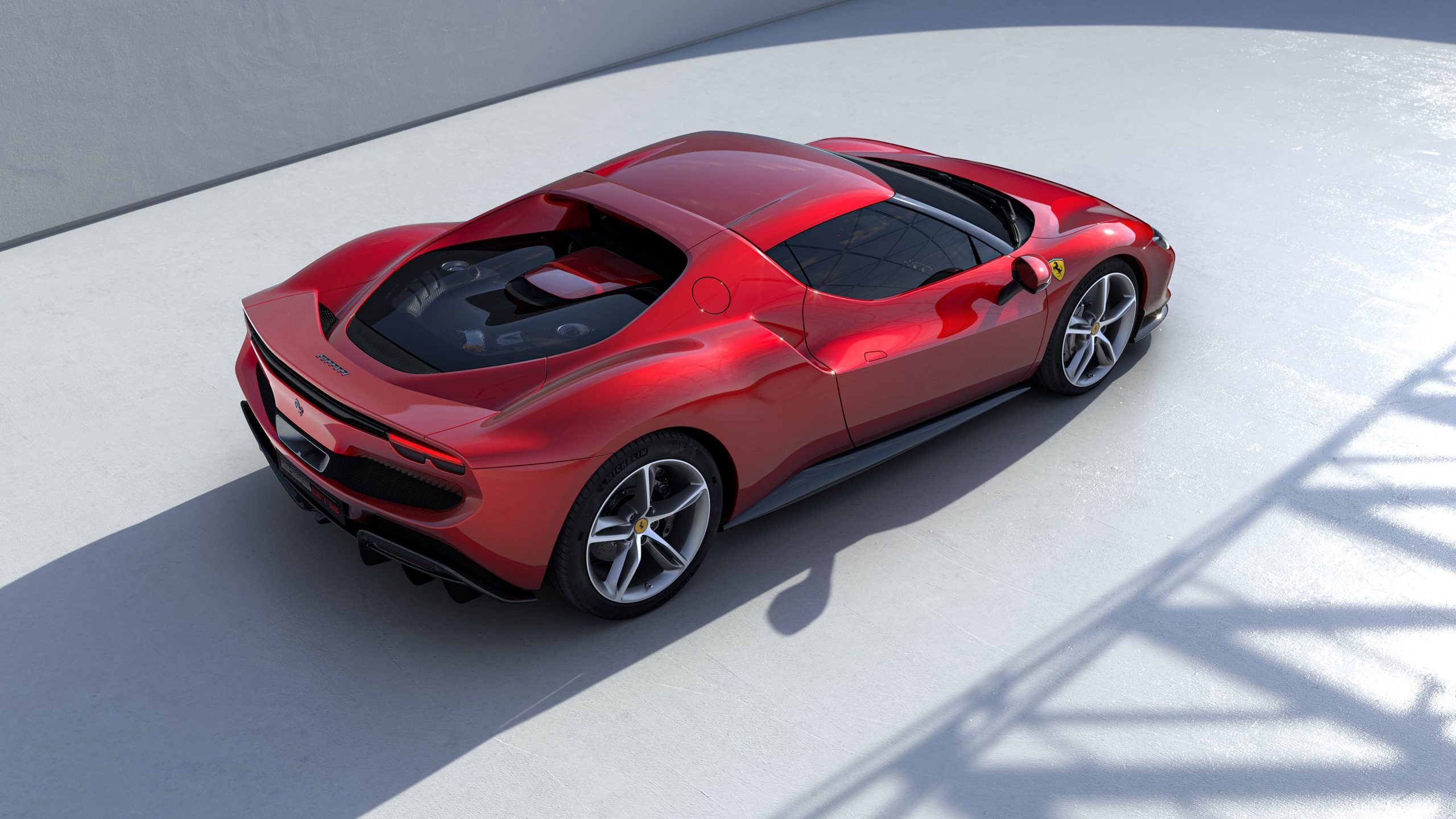 Over the last week or so, the first test reviews of this new Ferrari 296 GTB have been coming online, finally there were press cars made available to members of the automotive press, and the reviews promise to be interesting for those that are in the market for this brand new, 830 hp V6 Twin-Turbo Hybrid, so let's take a look at some of these video reports:
The TopGear review:
A really nice video from Carfection:
The review from AutoTrader:
I guess you'll be able to make up your mind if the Ferrari 269 GTB is the car for you from digesting the above videos, but wait, there might be more … she hasn't been officially introduced yet, but I am almost certain there will be a Ferrari 296 GTS, or Spider further down the line, and we've made a render of it, check these out below … so you might want to wait it out and get the convertible version instead.