The 2019 Porsche 911 Speedster was a swan song for the 991-generation 911 Porsche (Yes, it's confusing. Blame Porsche). Only 1,948 models were produced, directly referencing the year Porsche was founded. The Heritage Design Package makes the car even more exclusive. That's why Porsche enthusiasts will surely be interested in this fine example that popped up for sale on Collecting Cars.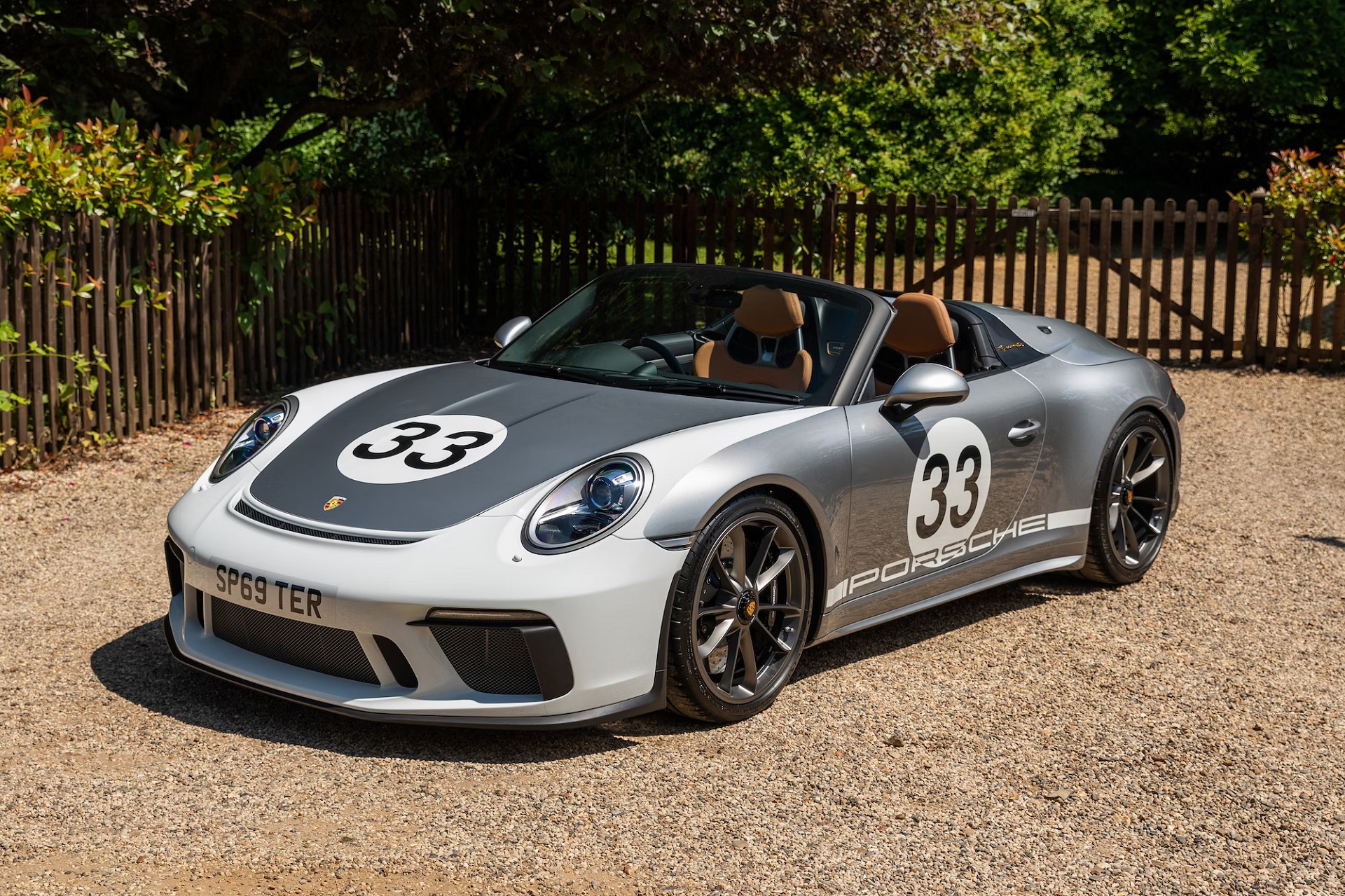 The design highlight of the 911 Speedster is no doubt the 'streamliner' humps behind the cabin and a fabric top. You'll mostly want to drive with the top down, though. The Speedster is based on the 991.2 GT3 sports car. That means it gets the gloriously sounding naturally aspirated flat-six engine, tuned to generate 502 hp @ 8,400 rpm and 346 lb-ft of torque @ 6,250 rpm. To heighten the sensation of driver engagement, all Speedsters are exclusively paired to a six-speed manual transmission that feeds power to the rear wheels.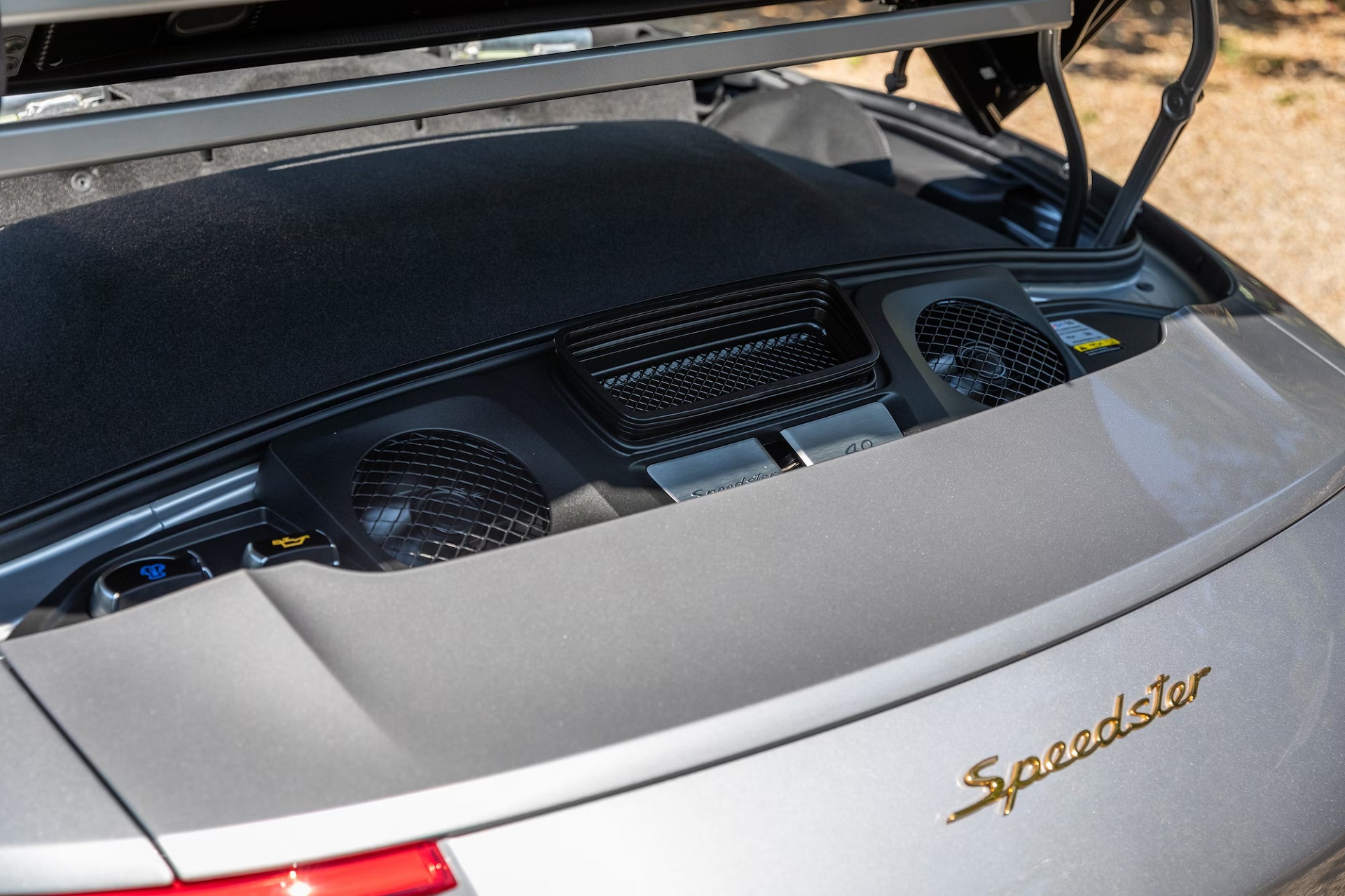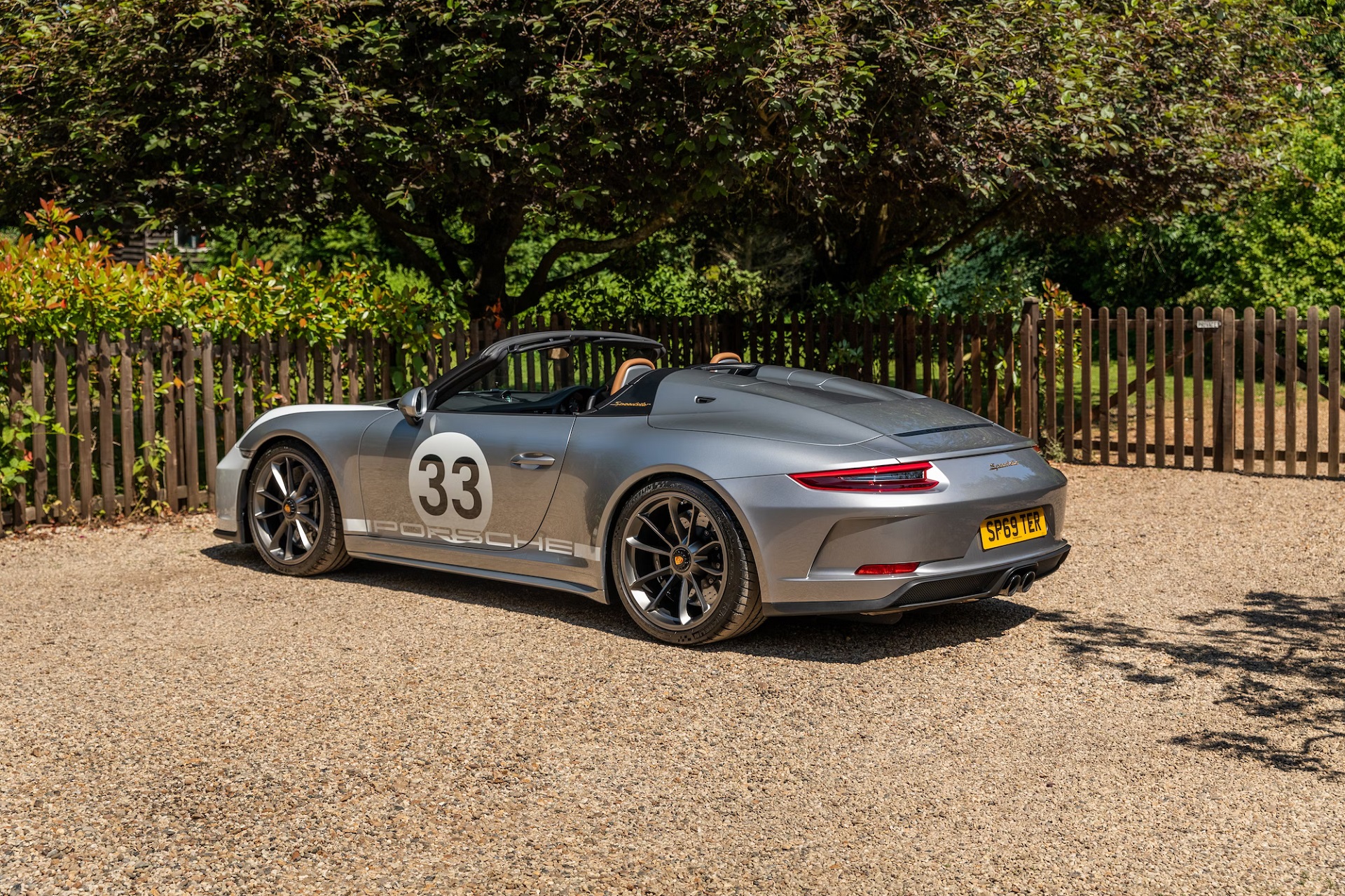 An original UK-delivered car, this 911 Speedster is number 375 of 1,948. According to its records, it only has two registered owners, both of whom have driven the supercar sparingly, with just 1,390 miles on the odometer.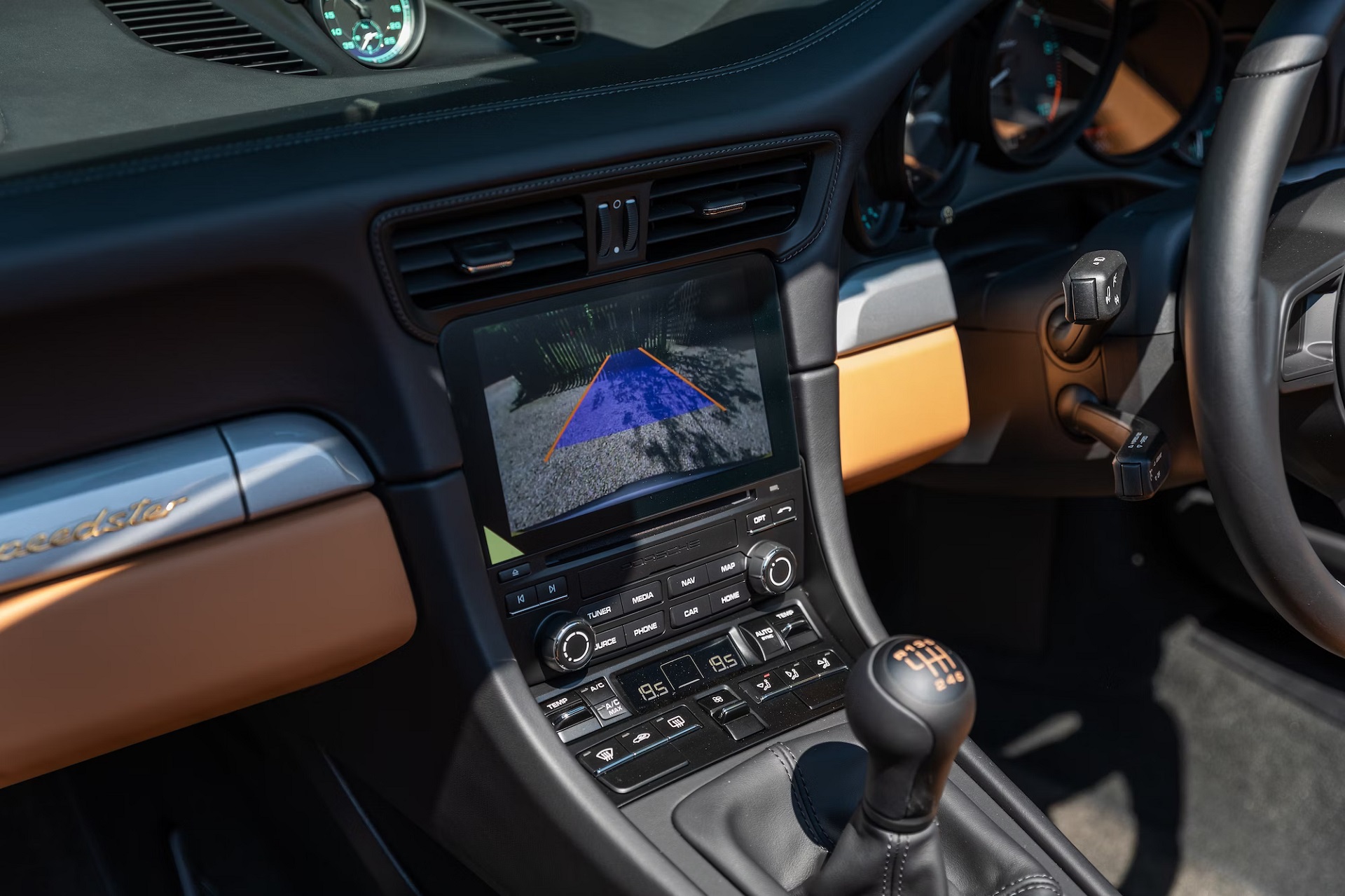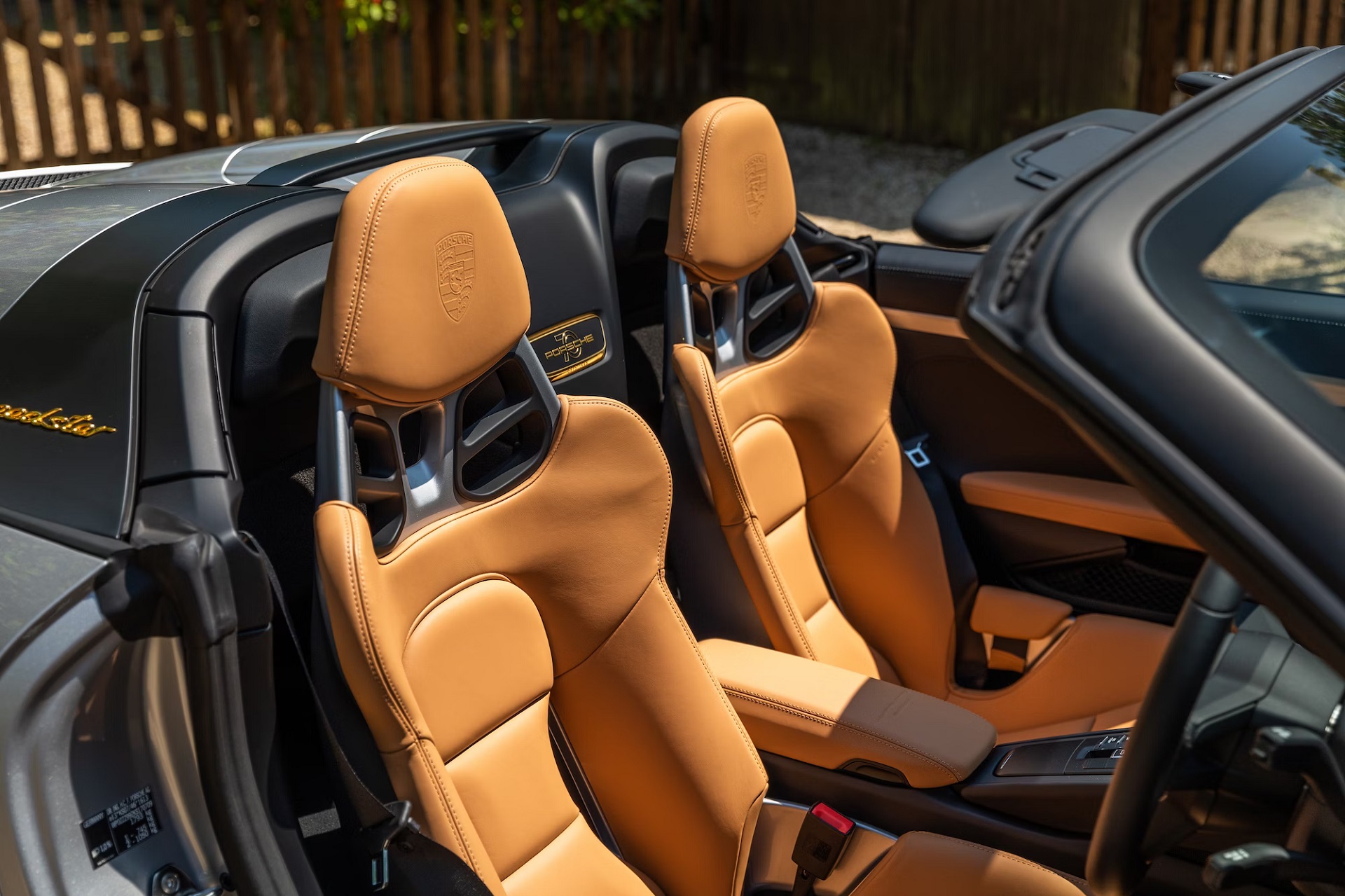 The Heritage Design Package adds a GT Silver Metallic coat with an optional white front bumper and alloy wheels finished in Platinum Silver. You also get the painted Spear design on the front wings, 'Porsche' side stripes and white '33' roundels on the hood and doors.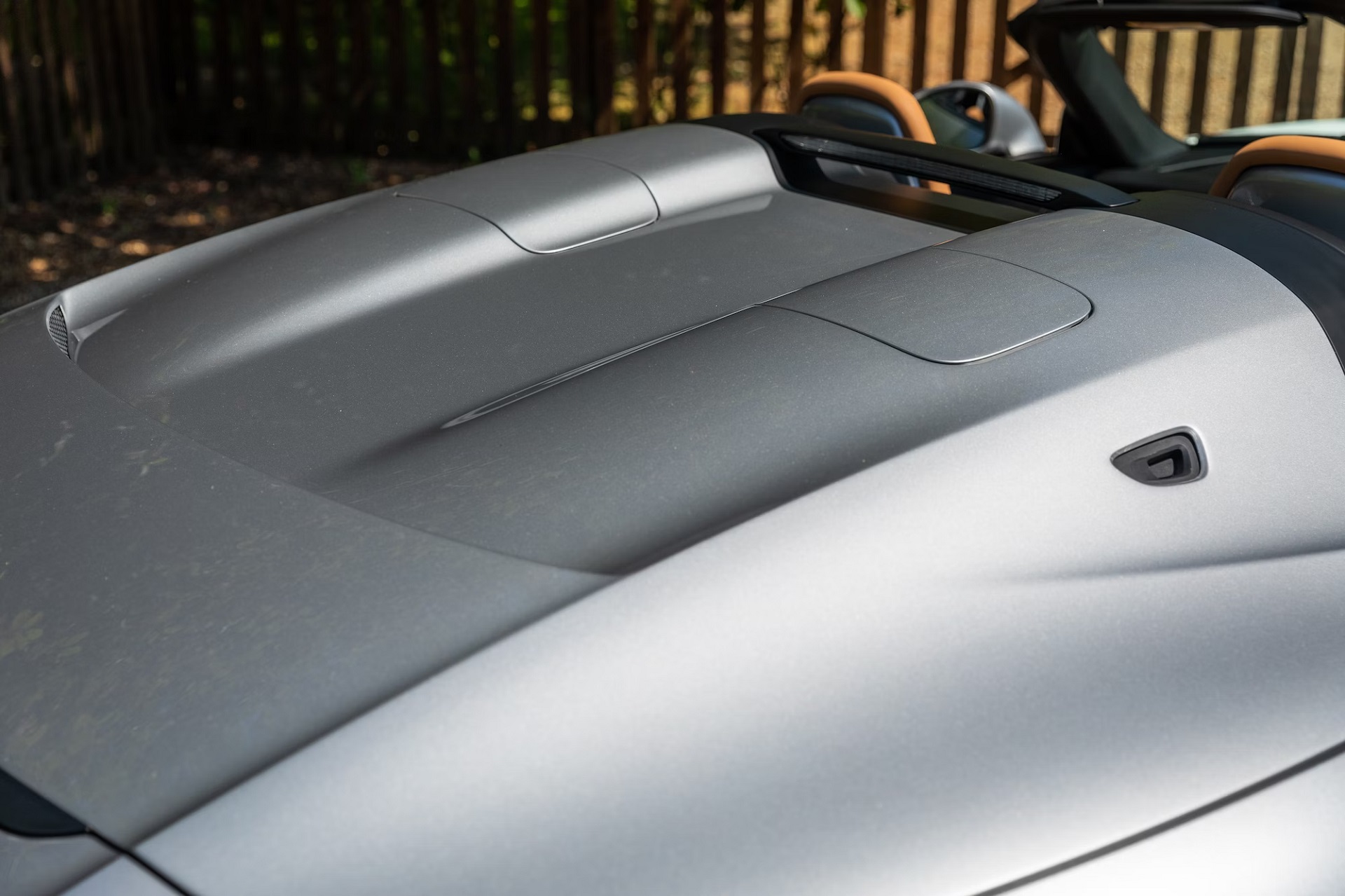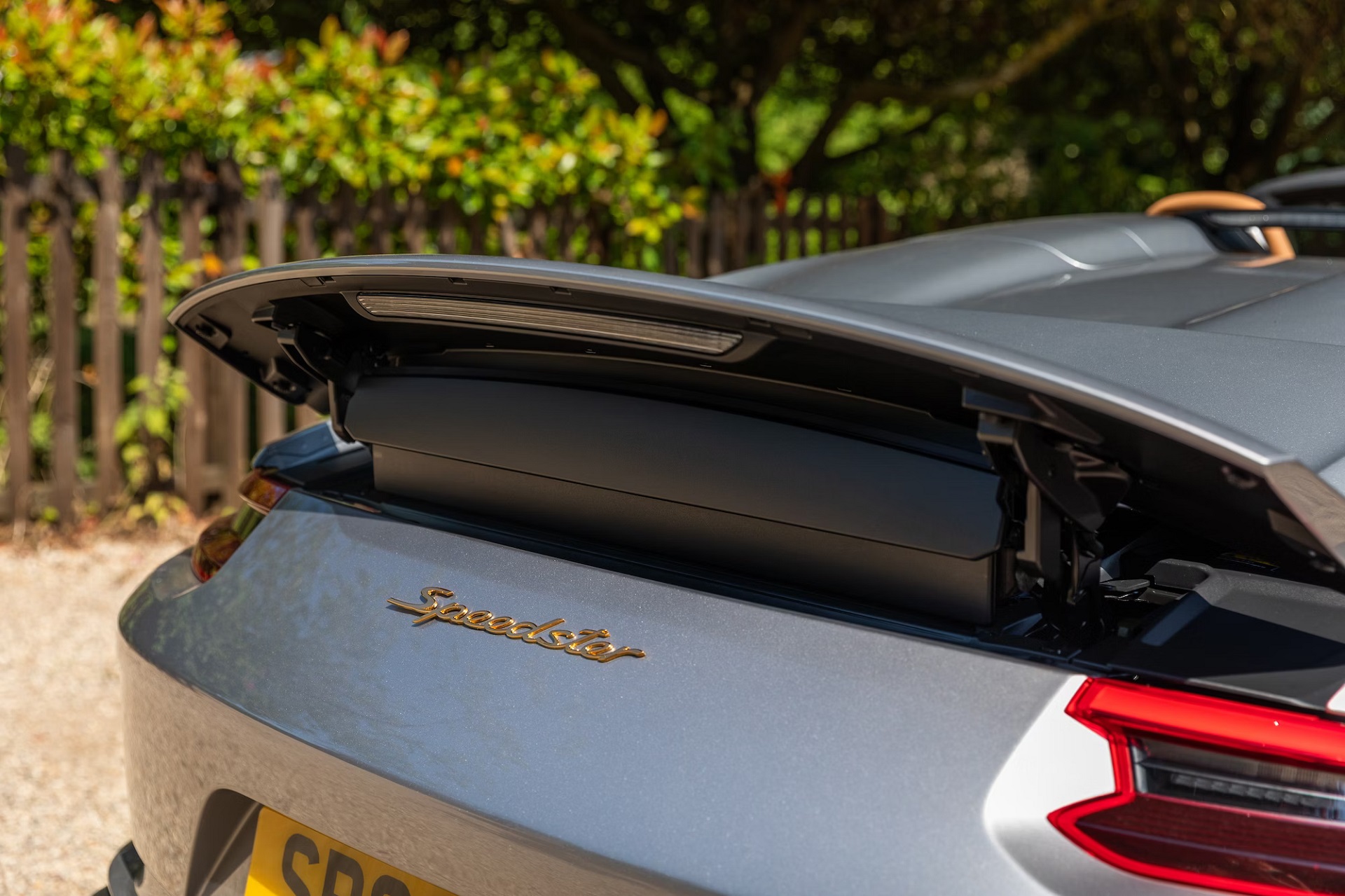 The interior is well laid out with premium materials, and Porsche's trademark build quality shines through. There are Cognac leather-trimmed full bucket seats with embossed Porsche crests on the headrests. The 911 also gets a gold-plated 'Speedster' badging, highlighting this car as a special series model. Shiny silver trim accents complement the black leather on the dashboard and door cards.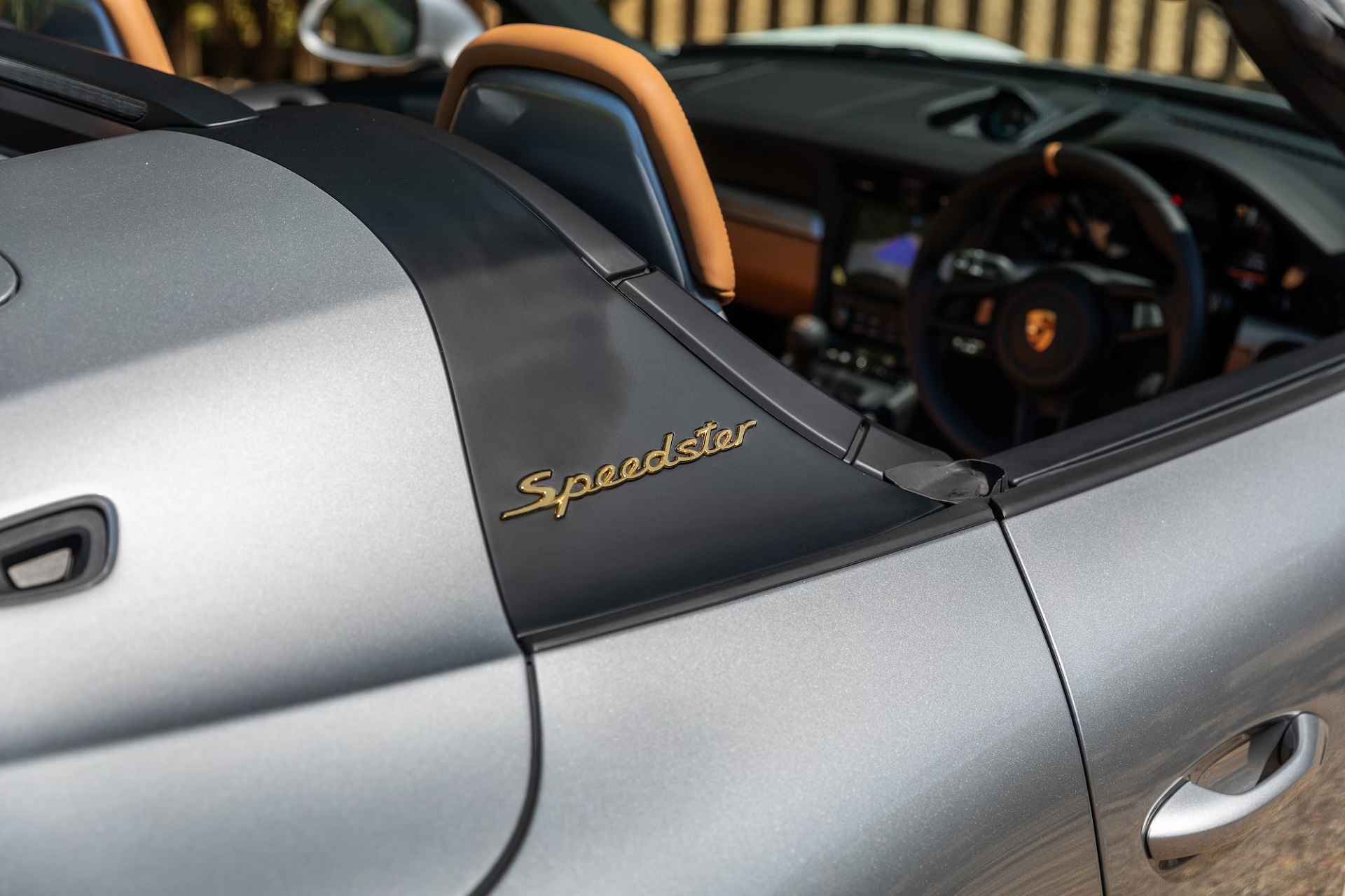 The top-of-the-line Porsche model also comes with a generous equipment loadout. There are goodies like the Sport Chrono package, dual-zone climate control, premium Bose sound system, smartphone connectivity and front-axle lift. Then there are accessories like a Porsche branded indoor cover, tracker fobs and two keys in their Speedster Heritage leather pouches.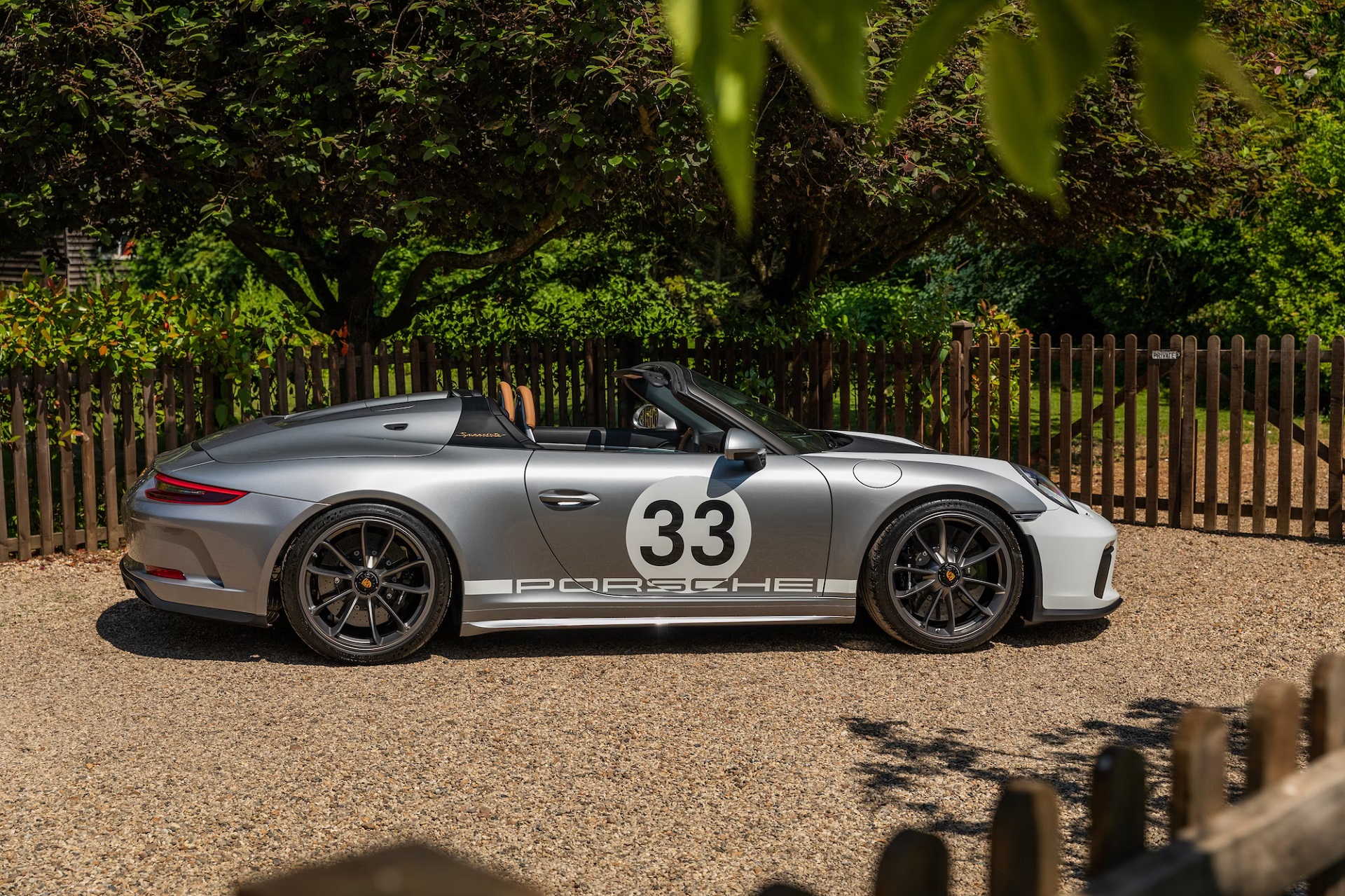 To sweeten the deal, the 911 Speedster has been treated to a full PPF protective application, a service valued at about $6,800. The seller is also adding the customized number plate 'SP69TER' to the transaction.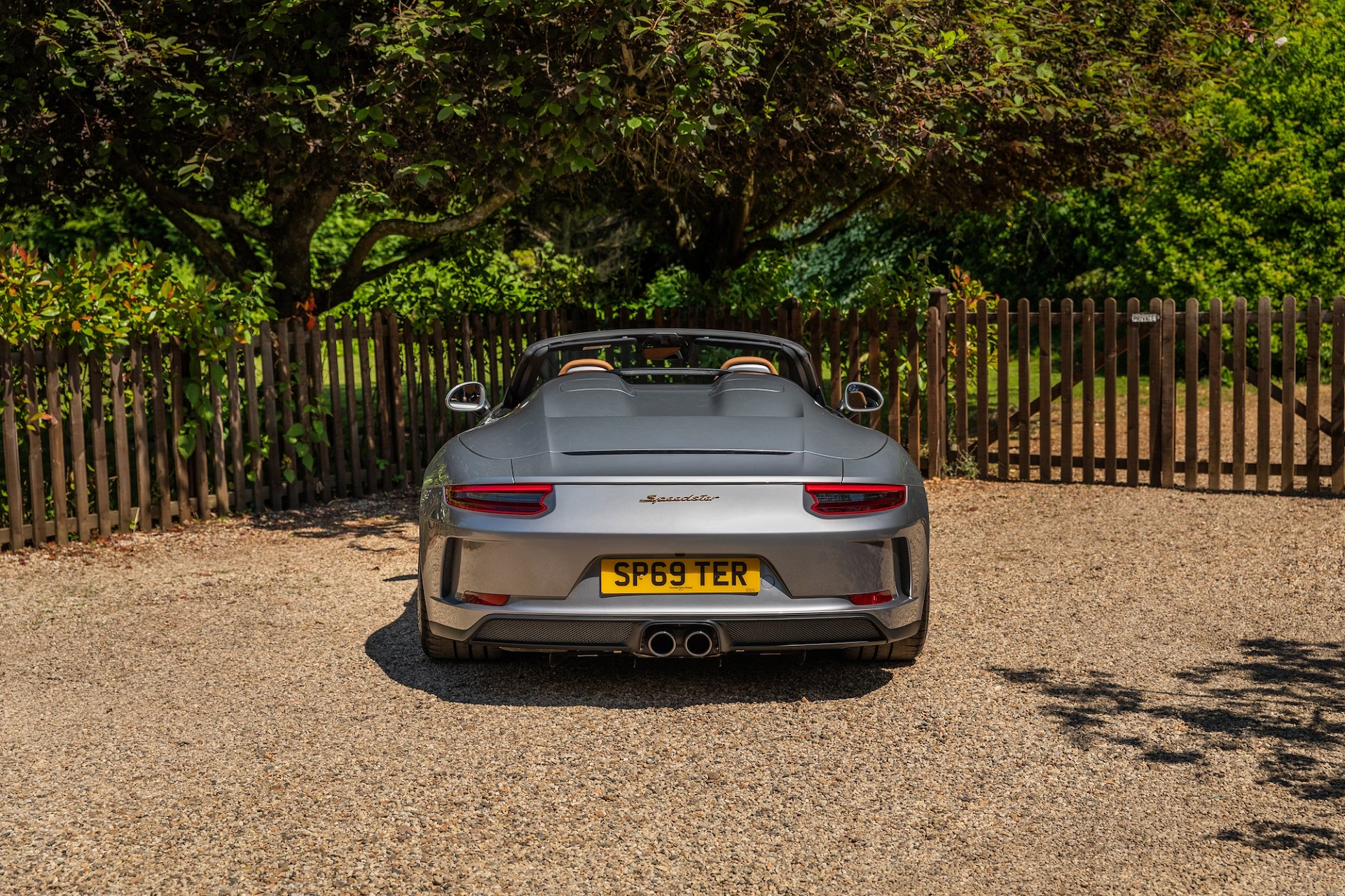 Source: Collecting Cars