Porsche Exclusive Manufaktur is bringing back historic color shades on all Porsche models with the new Paint to Sample and Paint to Sample Plus option: "Unusual paint finishes have been familiar throughout the history of our brand and are an important differentiating feature," says Alexander Fabig, Head of Individualisation and Classic. "With this offer, we are reviving cult-classic colors and expanding the extensive range of standard and special colors across all the model series by more than 160 shades."
Custom-painted Porsches have been gaining popularity over the years, customers want to have a bespoke paint on their brand new car from Zuffenhausen, something that Porsche Exclusive Manufaktur is playing into with their Paint to Sample option, to accomplish this they've installed a brand new color-mixing system at the factory, allowing specialists to mix up the exact shade a client requested, from combining dozens of ingredients with milligram precision.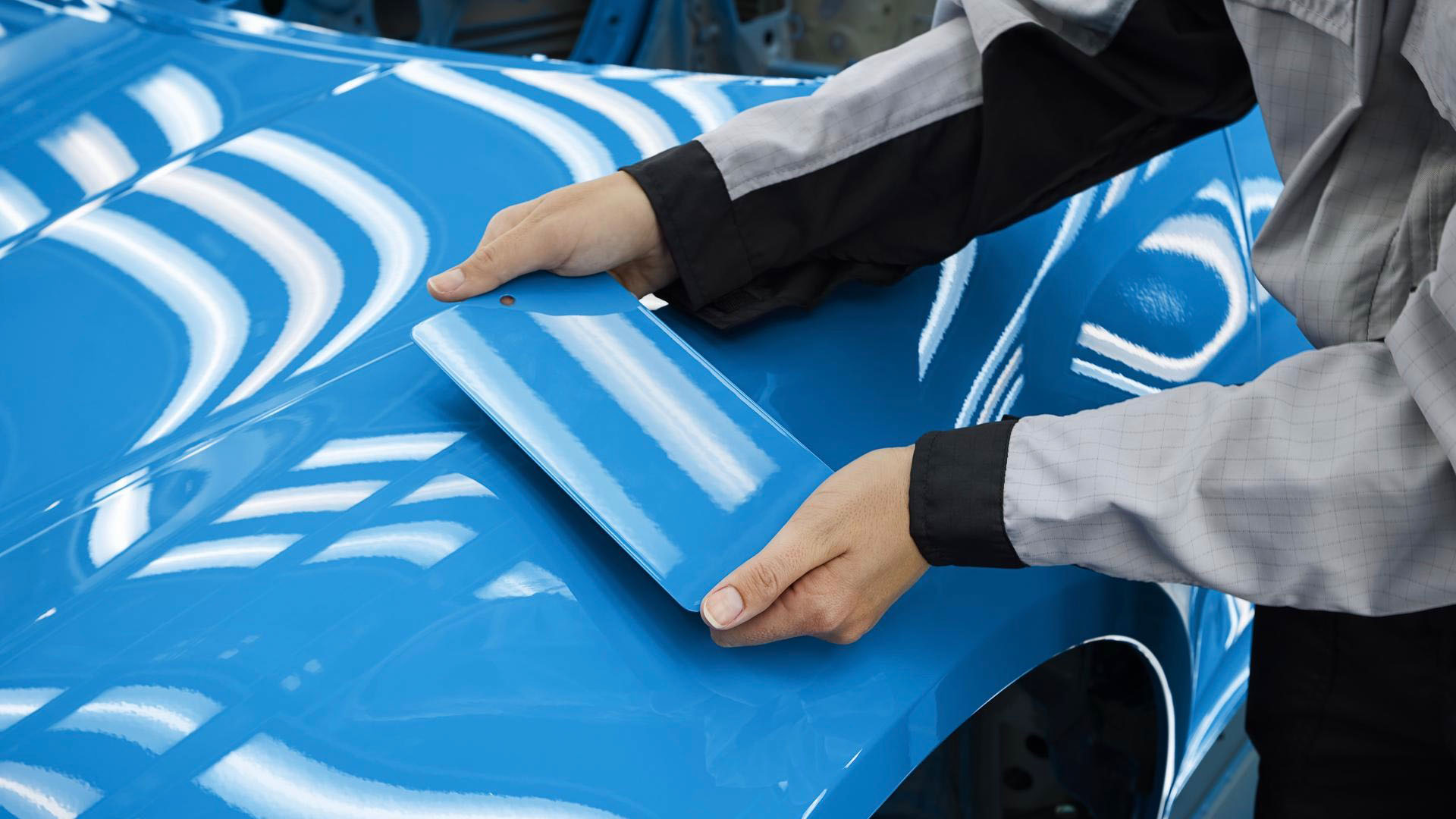 Each batch of paint is made for two paint pots, one that will be used for the bodywork of the new Porsche while the second one will be applied to the add-on parts, because the mix of aluminum parts, plastics, and carbon fiberglass, the mixture to be applied has to be slightly different depending on the surface that has to be coated … they even paint a comparison plate to reference against the finished car as a final inspection.
But Paint to Sample not only covers custom colors on special demand, but they also resurrected some classic shades from the 90s, color mixtures that are already known by Porsche's paint specialists, like Maritime Blue as seen on the Porsche Panamera below, a deep, not too dark shade of blue that gives a classic but luxurious look to this four-door model, if you want to stand out even more a set of gold-painted wheels would do the trick.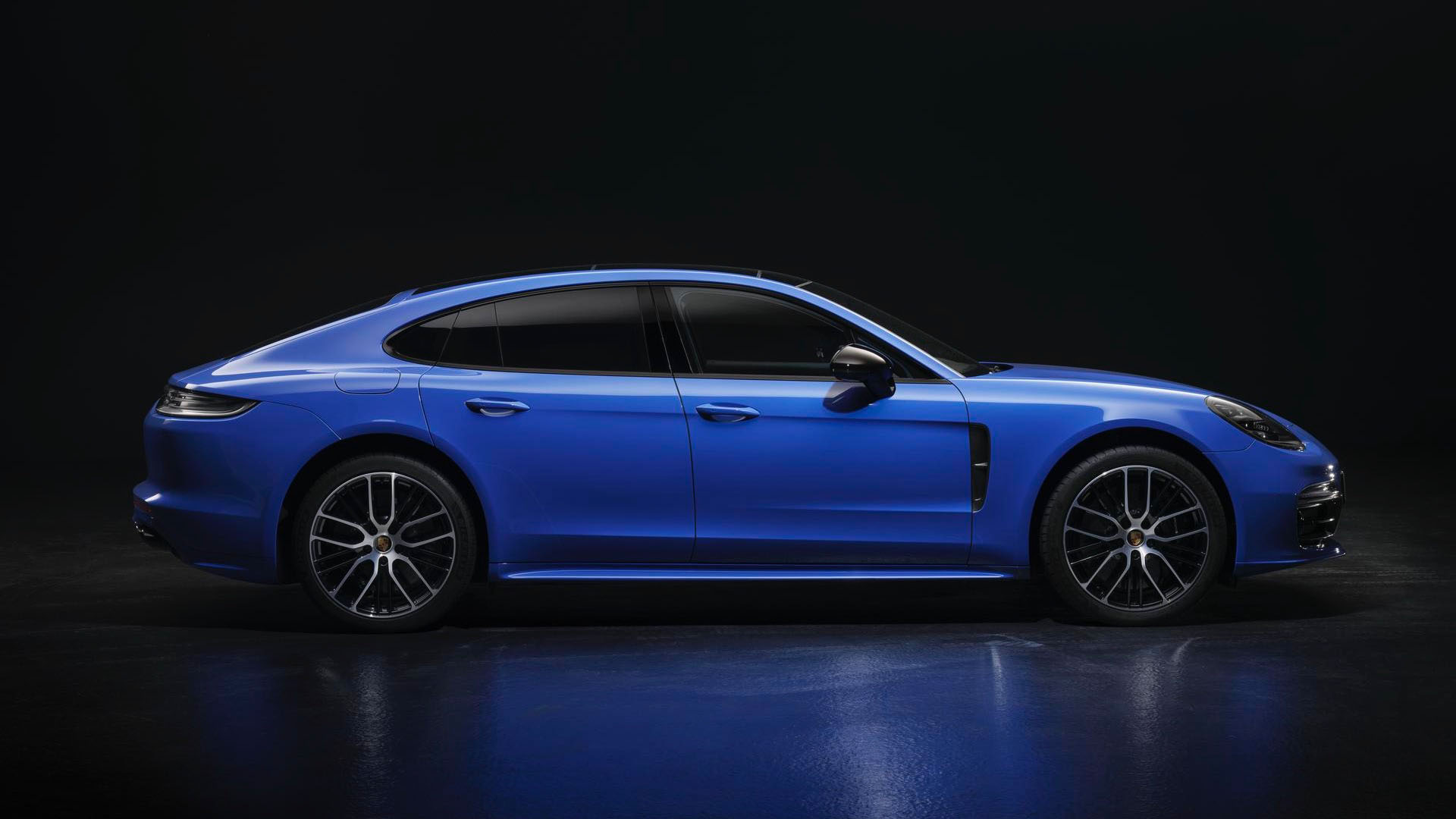 Or how about Rubystar Red, a rather special shade of red with a more pink hue to it, which looks amazing on this Porsche Taycan, at least it's something different from the large amount of white Taycans I usually see driving around over here, it seems some markets only order black, dark grey, and white, while other markets have a much more diverse taste in colors on their luxury cars.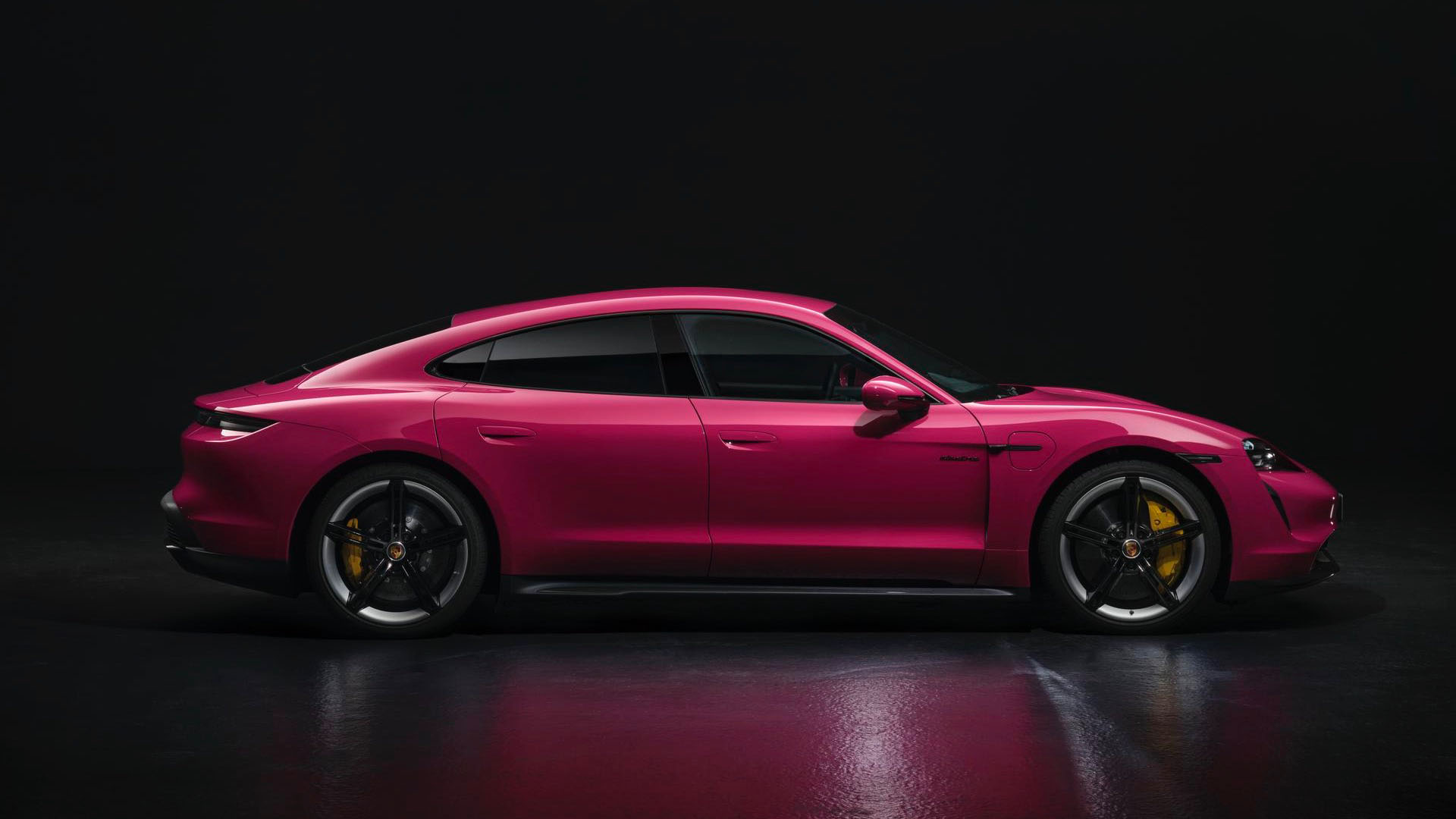 And let's not forget about Mint Green, I remember seeing a 911 in this shade with color-coded leather seats, very special looking and perfect in tune with the Nineties, perhaps today a more subtle interior shade might be a better idea, but I still think black seats with their centers in matching Mint Green would look killer on this car: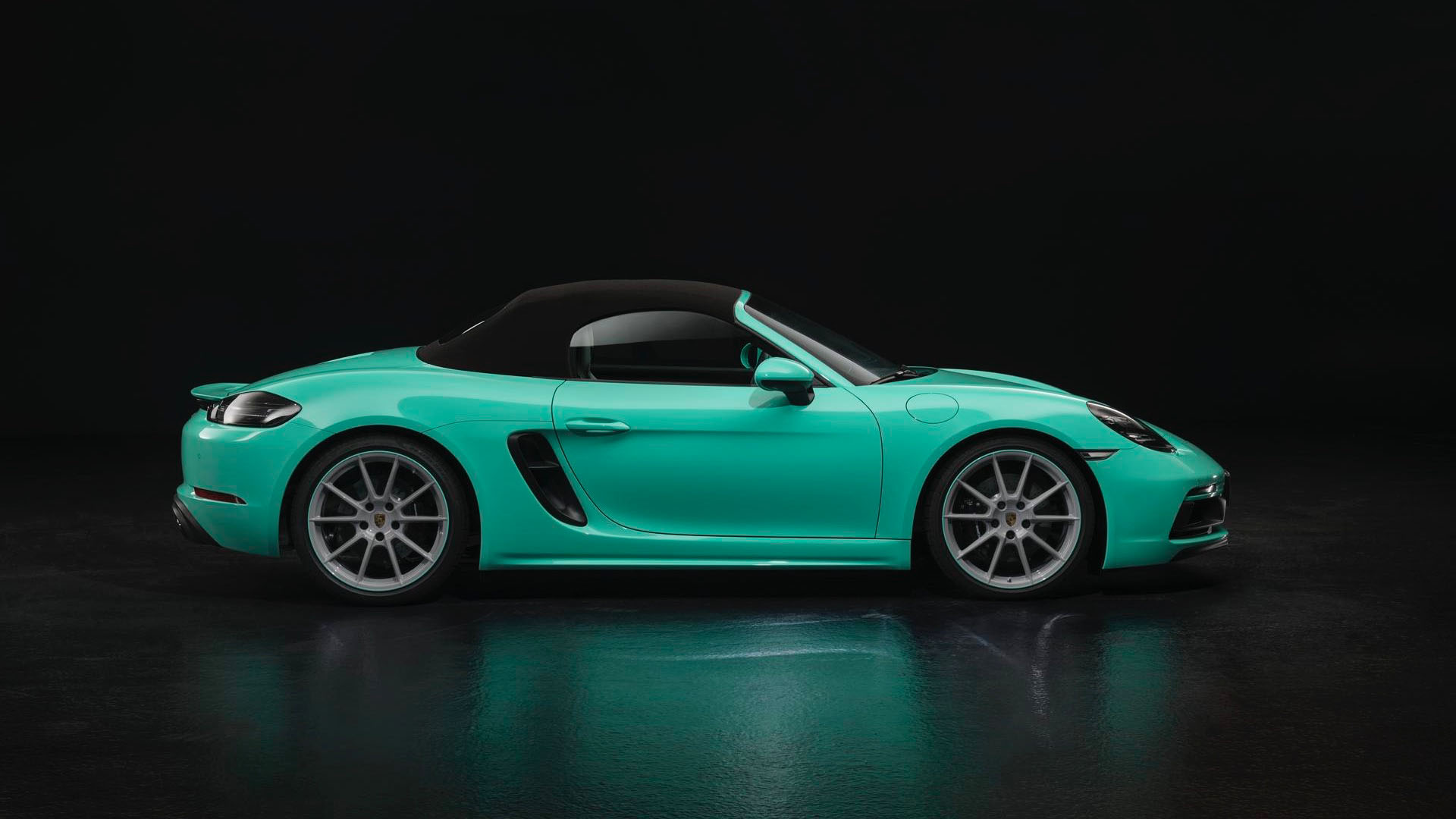 The number of different paint color options largely depends on the specific Porsche model and where they are actually built, when looking at the 911 and the 718 model the list of paint colors goes beyond 100, while on the Panamera, Macan, and Cayenne, the list contains a little over 50 options, while a further 65 colors complete the palette on the all-electric Porsche Taycan.
While it is possible to order your 'Paint to Sample' specific shade for your new car right at the local Porsche Centre, you'll have to keep in mind an additional three-month delivery time compared to the basic color options, and if you really want something unique, you can opt for the 'Paint to Sample Plus' finish, which is limited to the Porsche 911, 718, and Taycan … but here there is just about no limit whatsoever on which shade you want, it all begins with the customer supplying a sample of his or her color to a Porsche Center.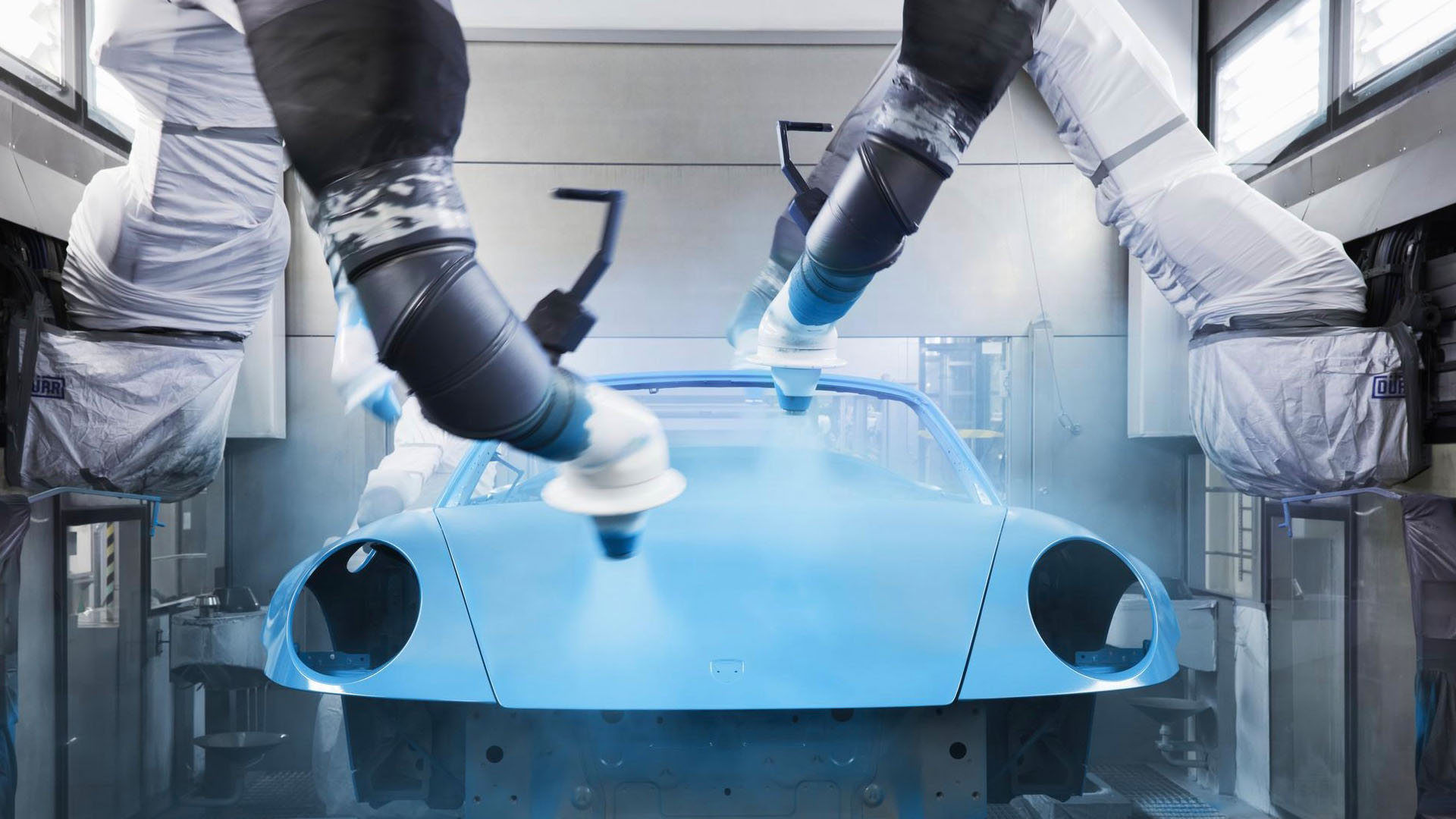 And this doesn't need to be a piece of painted metal, how about a bottle of nail varnish, or a pair of shoes to match, a handbag, or a piece of clothing … anything goes, as it is sent out to Porsche AG for an initial feasibility check, which can take a few months, before Porsche's color wizards create the magic formula to be tested on a car body and add-on parts … but that's not the customer's car yet, the first application of this custom shade is done onto a test-body, at Porsche's expense, and only if all tests are good and they've determined the details, such as layer thickness, will the customer's Porsche be painted in this bespoke shade.
Such individual vehicles can only be ordered through Porsche Exclusive Manufaktur, and not every Porsche Center will be a partner, at the time of writing about 100 Exclusive Manufaktur partners are present globally, these are specifically selected Porsche Centers who are specially equipped and have trained specialists able to provide advice on the Exclusive Manufaktur product range if you really want to get the best-of-the-best you can always travel to the heart of the brand in Stuttgart-Zuffenhausen, but you'll need a commission number before you are able to visit the HQ.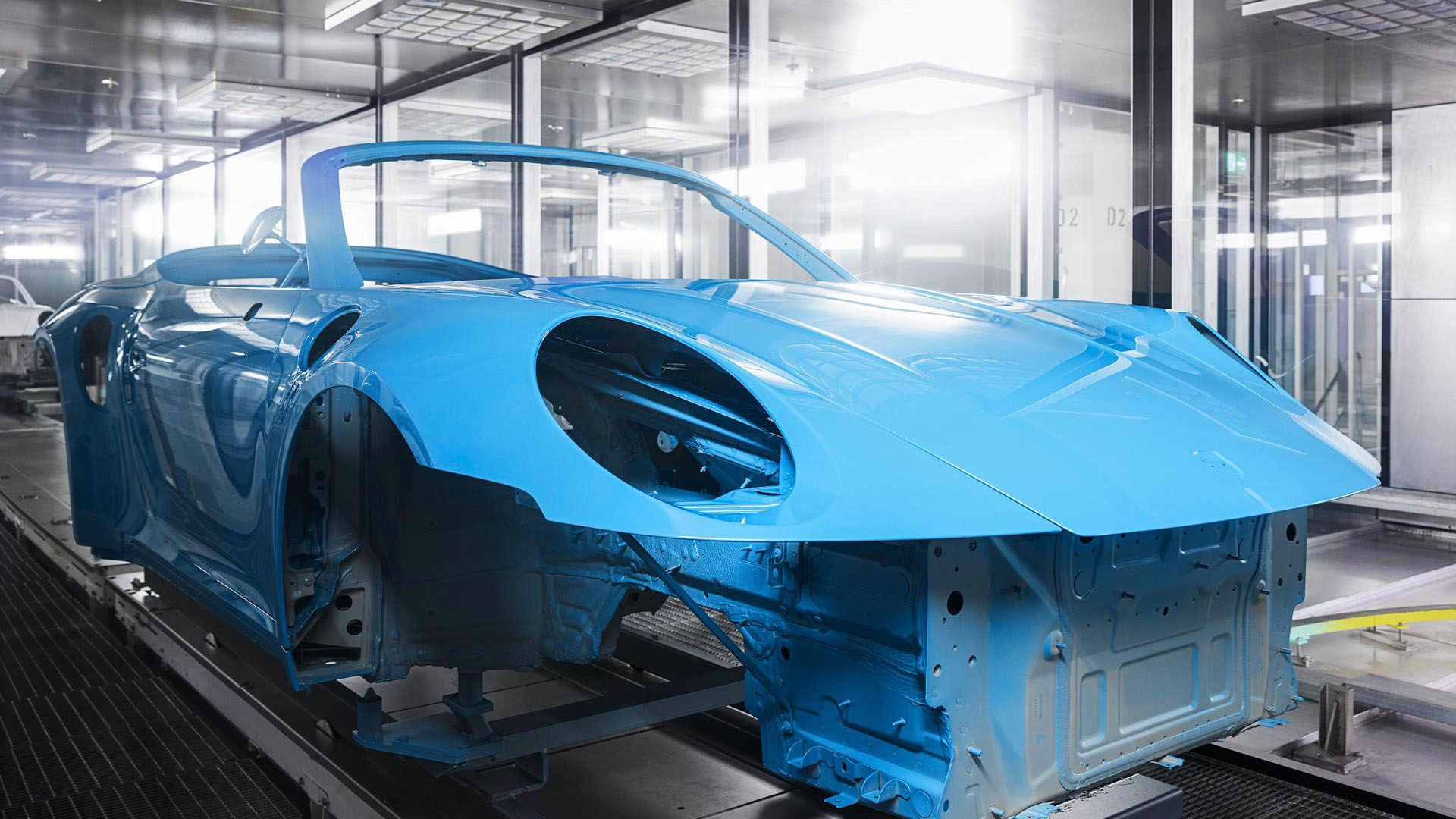 Just in case you are wondering about just how much something like this would set you back, here are some indications of price, the Paint to Sample will set you back between €8,806 and €9,877 depending on the exact model, while the even more intricate Paint to Sample Plus goes from €17,612 to 19,754, note that all prices are MSRP for Germany including 19% VAT, if you want to know the exact cost in your case you should really visit a local Porsche Center and inquire about this when ordering your brand new, bespoke build Porsche supercar.