Personally, I just love the Porsche 930 Turbo, especially the 3.3-Liter version made between 1978 and 1989, with nearly 19,000 units made at Zuffenhausen, Stuttgart in West Germany, it shouldn't be a rare car, but with the last one leaving the factory doors over 30 years ago, you will understand not all of these still exist, so finding a pristine example could be difficult and costly, as the average value at the time of writing is about $130,000.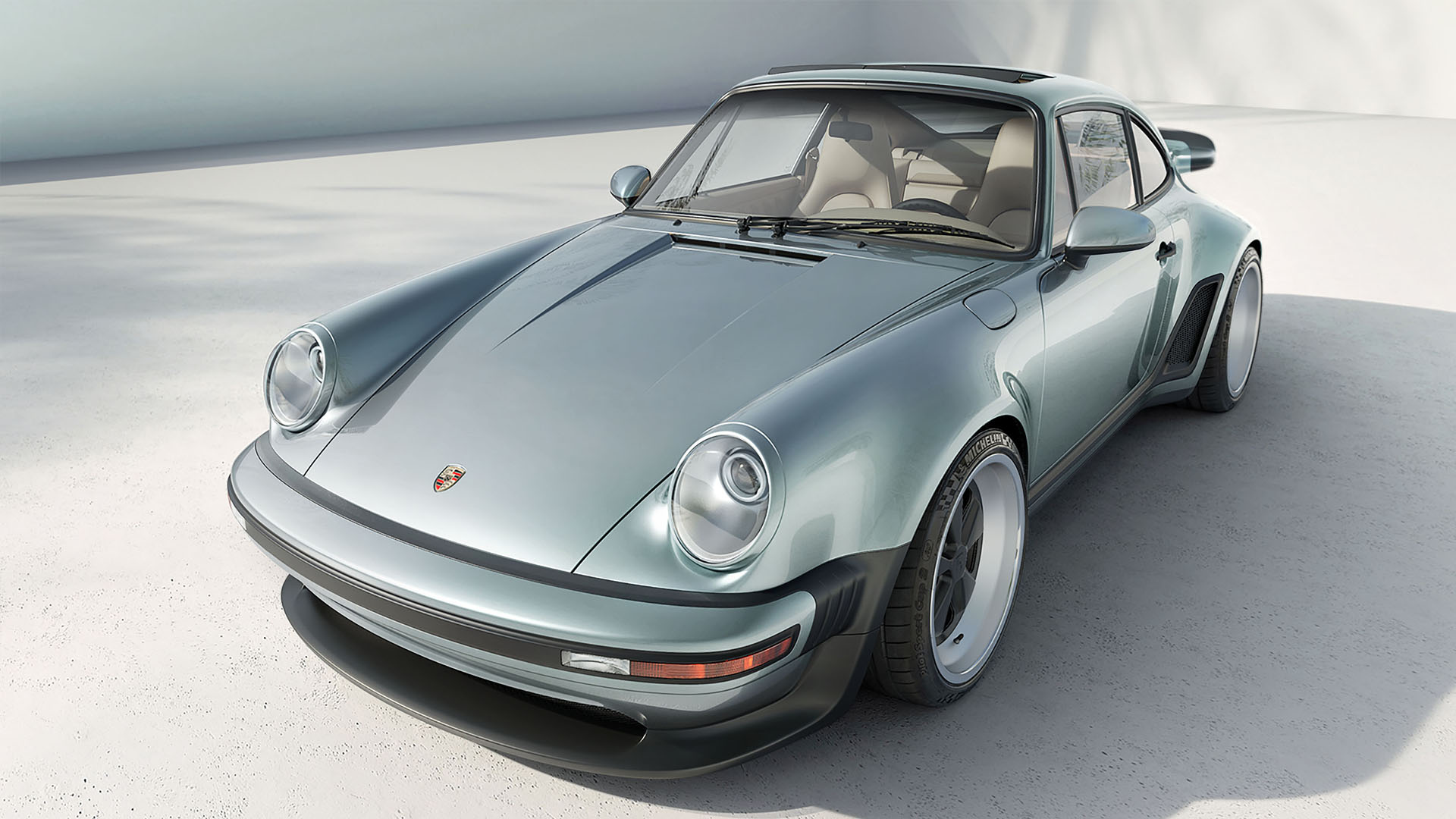 But you'll also have to admit we are talking about an old sportscar now, the first ones were built four decades ago, and with the engine sitting so far at the rear of the car, it takes practice to drive a Porsche 930 Turbo near her limits, this specific car actually got nicknamed 'The Widowmaker', back in 1975, when the first version was introduced, this was the very first turbocharged production car from Porsche, she got this nickname because we're looking at a rear-wheel-drive car, a relatively short wheelbase, and at that time there was a serious turbo lag, so the power could kick in when the driver wasn't expecting it.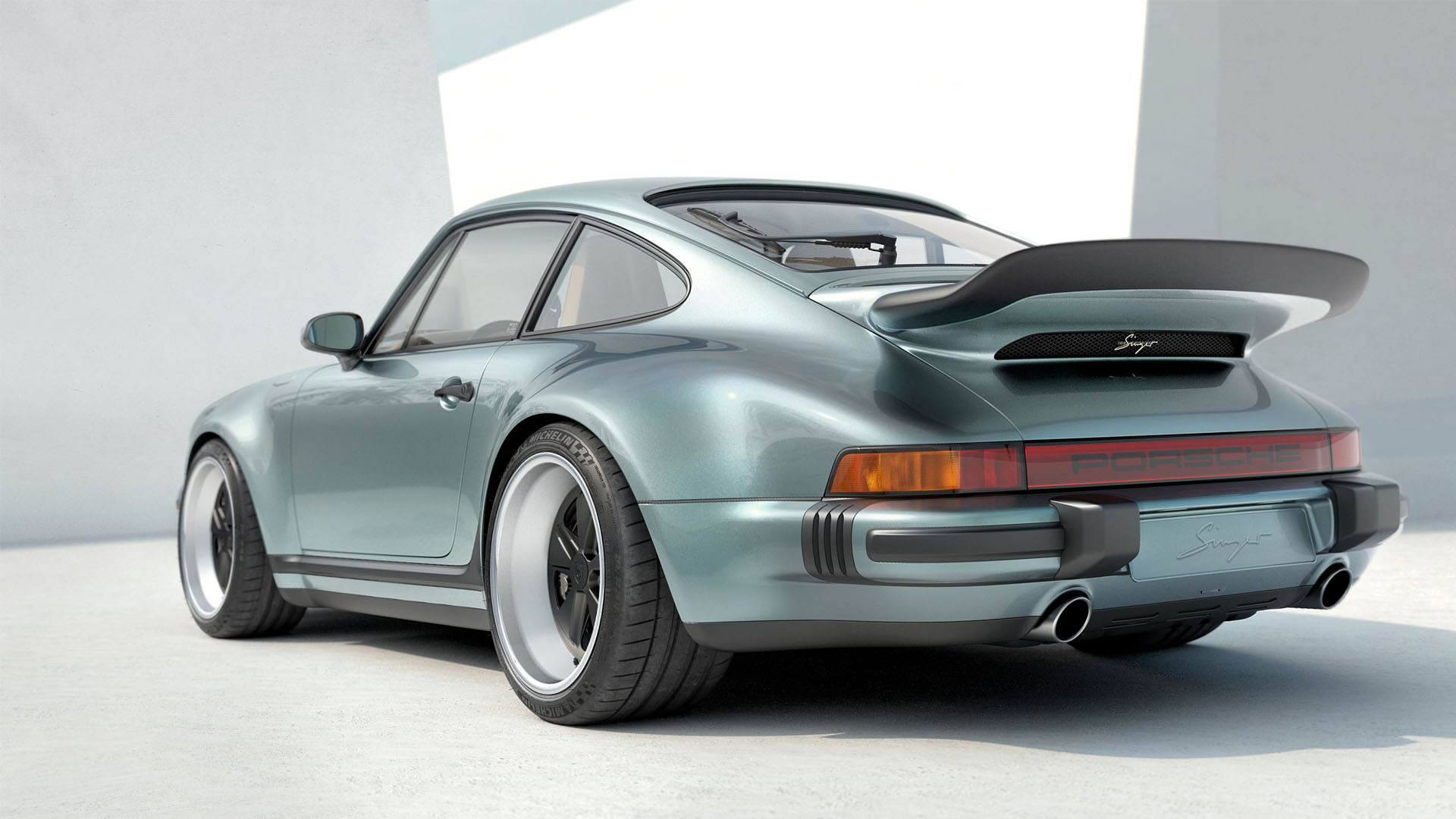 So what do you do in 2022, when you finally managed to ammas the required finances to get your childhood dream car, but you still want modern amenities … you turn to Singer, founded in California in 2009, who just released their stunning Porsche 911 Turbo Study, a modern interpretation of the classic Porsche 930 Turbo, but despite looking like a 40-year-old car, this is a contemporary supercar ready for the 21st century.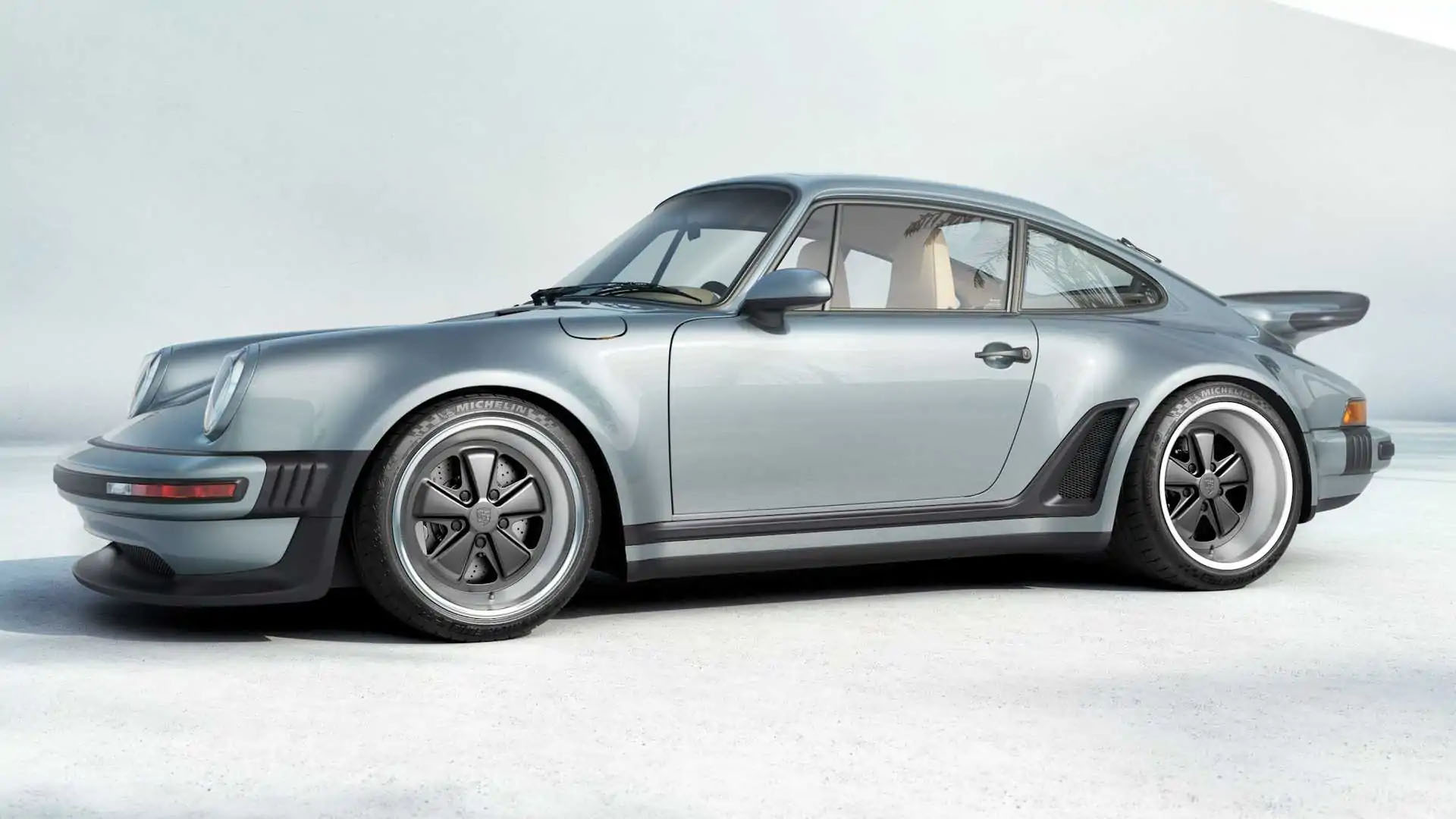 Notes Rob Dickinson, Founder, and Executive Chairman, Singer Group Inc. : "My first ever ride in a Porsche 911 as an 11-year-old in 1976 left me dry-mouthed and speechless – it was a black 930 Turbo with red tartan seats. Forty-five years on from that life-changing moment I'm excited to present the results of our study that aims to capture the awesome thrill of Porsche's first 'supercar' while reimagining its performance and refinement and collaborating with owners to take both to new heights. I believe it's a fitting tribute to a car that changed my life and many others."
The car seen in these photos is actually a customer car, which put the focus on performance while retaining a luxury grand touring experience, finished in a beautiful Wolf Blue shade over a lightweight carbon fiber bodywork, instead of the 3.3-Liter turbocharged engine from the Eighties, the Singer Turbo Study gets her power from a 3.8-Liter twin-turbocharged, intercooler flat-six engine that delivers over 450 hp through a six-speed manual transmission to the rear wheels only.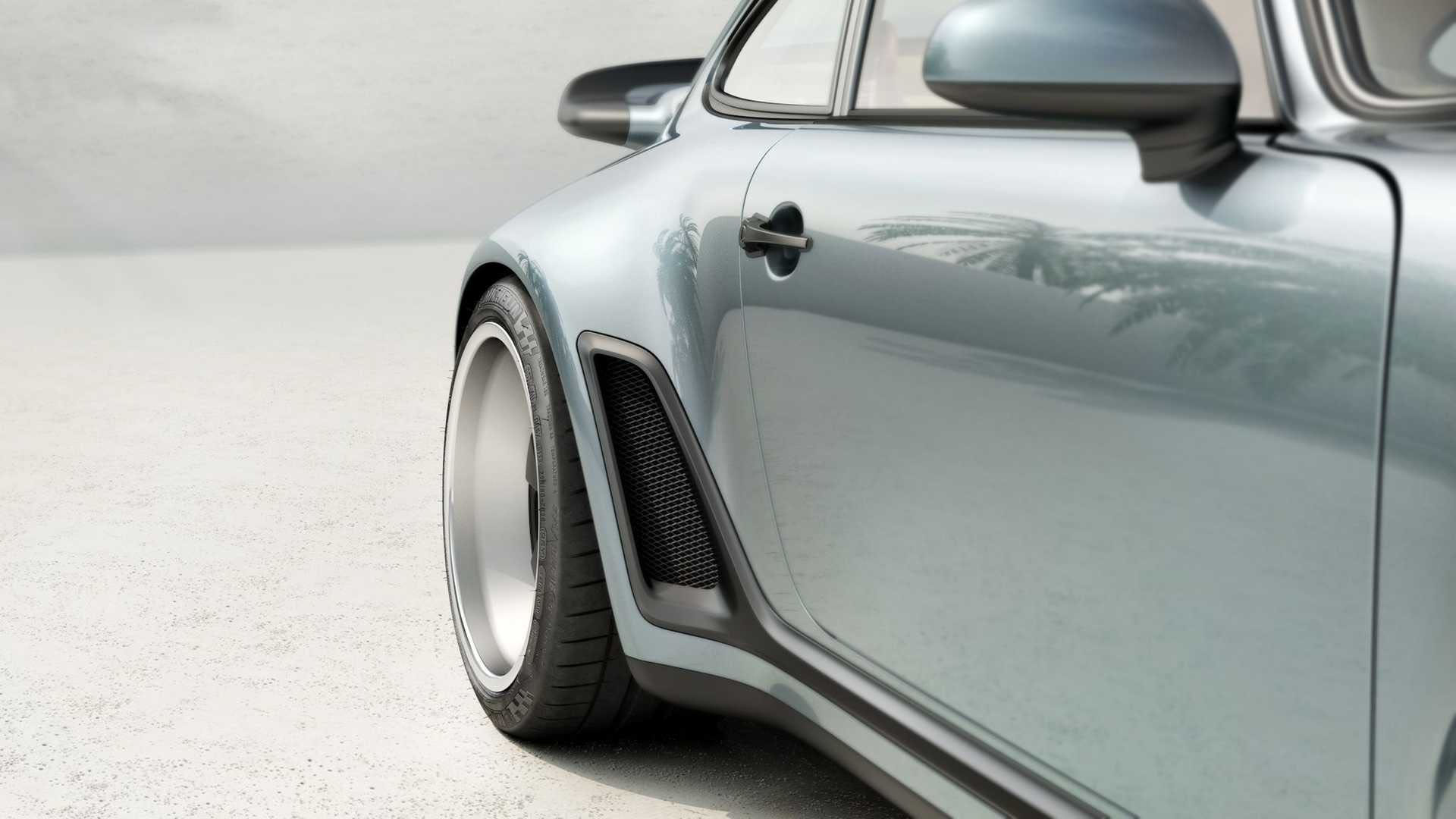 All these Singer restored Porsche 911 take the Type 964 engine as a starting point, this Turbo Study received an evolution of the 'Mezger' air-cooled flat-six, enlarged to 3.8-Liter and fitted with two turbochargers with an electric wastegate, bespoke air to water intercoolers while the black 'sharkfin' on the sides, in front of the rear wheels, has been redesigned into a functional air intake, on this car the engine is tuned for 450 hp, but that's just a starting point, owners can request a higher figure.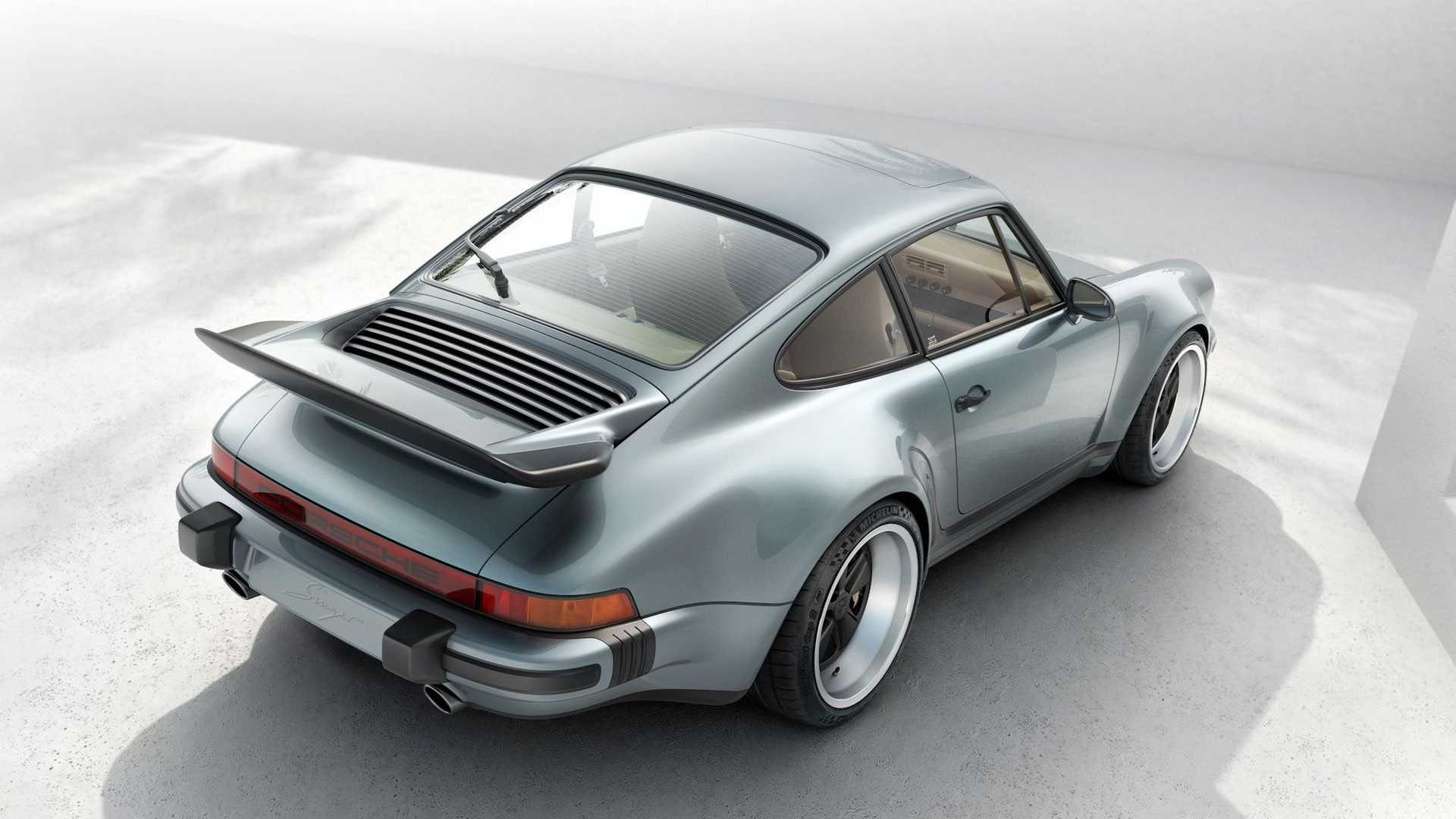 Singer created their first ADW Classic Study back in 2014 already, and this also means this new Turbo Study is available in either all-wheel-drive or rear-wheel-drive only, whichever the customer prefers, and while the entire body has been reimagined and made from carbon fiber, it is inspired by the iconic DNA from the mid-Seventies, but with optimized aesthetic and functional performance.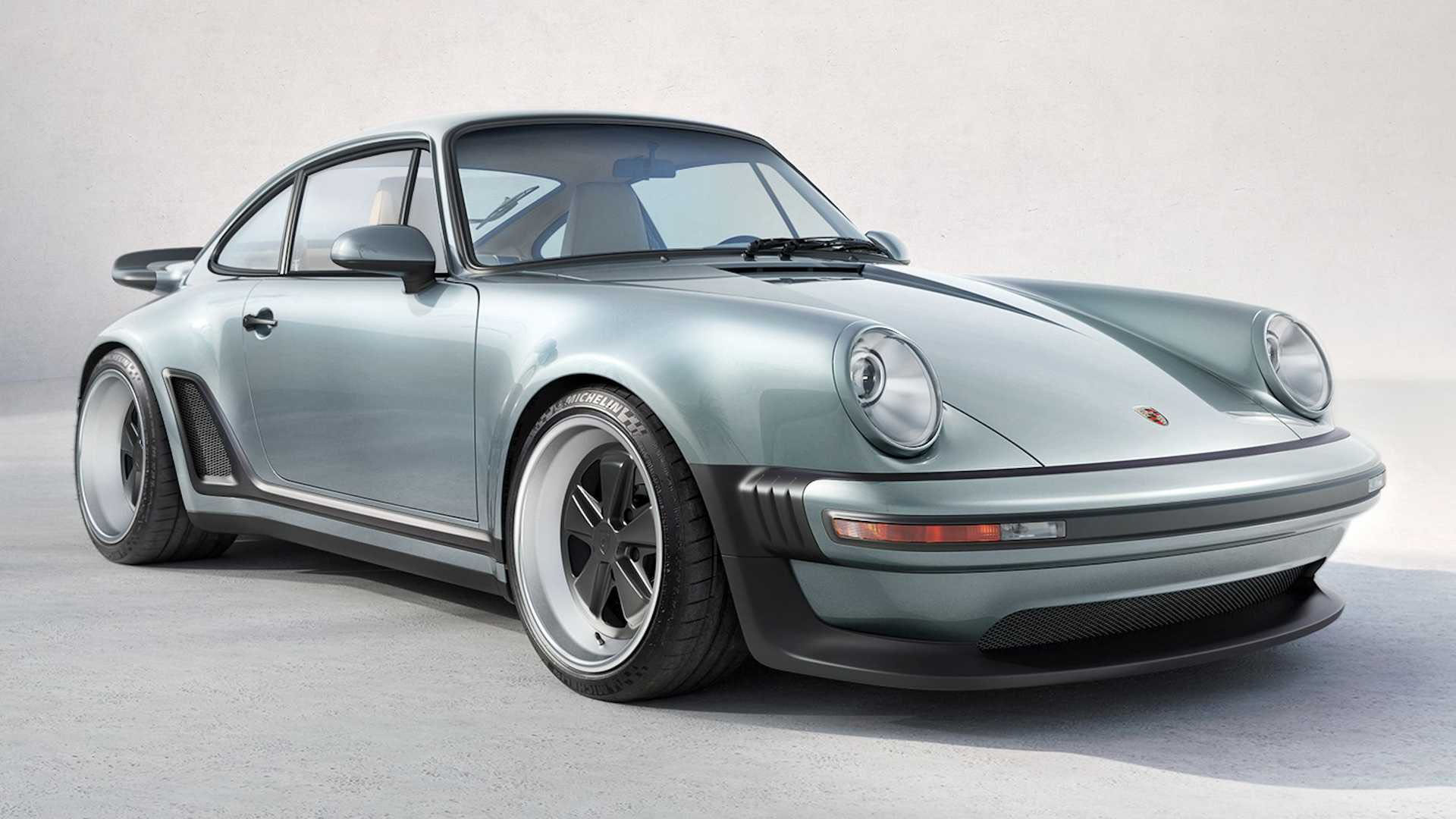 If the client wants more performance, Singer can derive more power from the engine thanks to the use of forced induction, and overall driving experience can be made specific to each customer with a different suspension configuration, a custom sports exhaust system, turbo-specific brakes with ABS naturally, while optional Carbon-ceramic discs are possible too, and just to keep it all in check, Singer offers traction control on their cars too.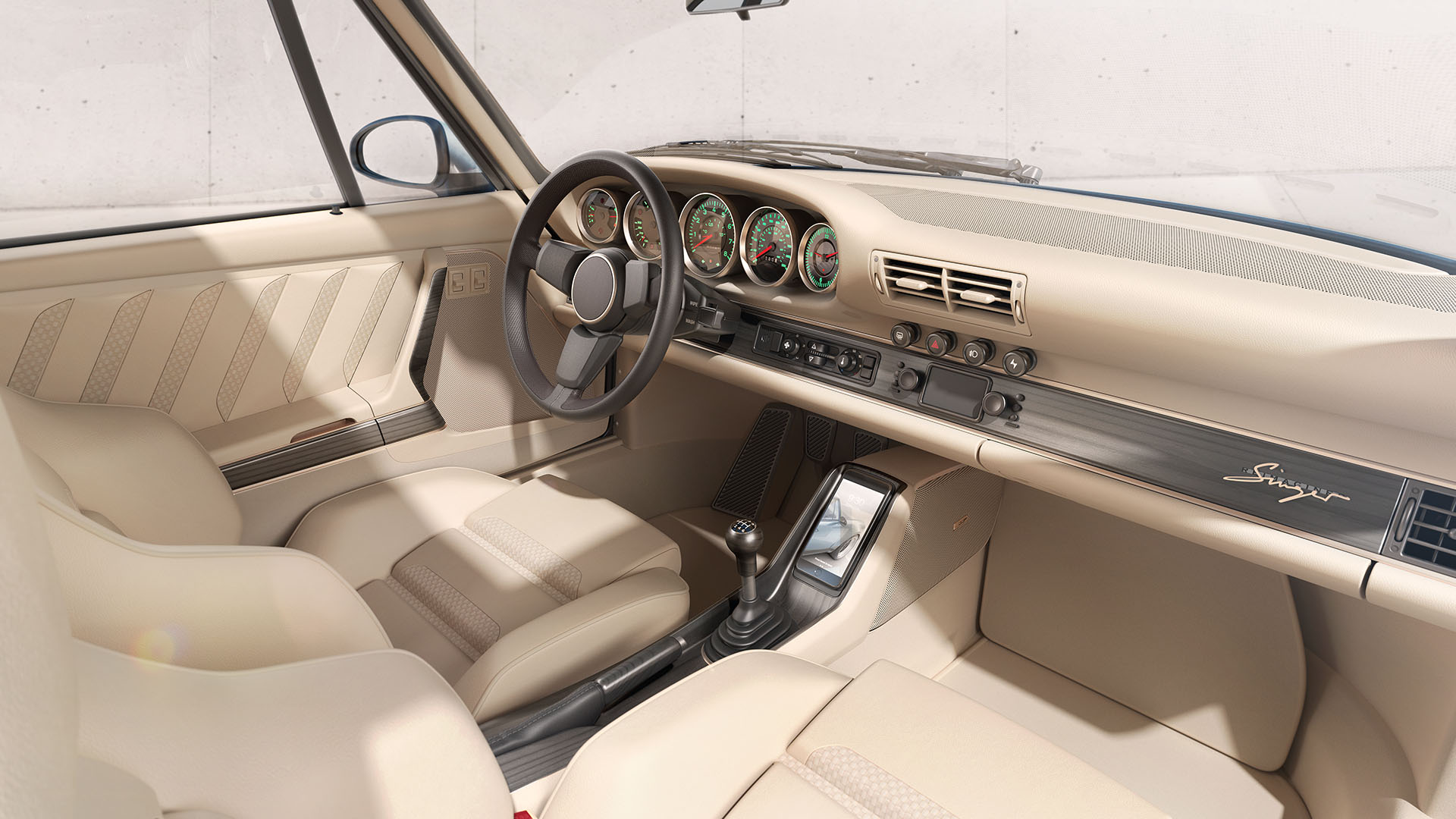 And the amazing looks on the outside are taken into the stunning interior too, this specific car is fitted with a Malibu Sand upholstery boasting Black Forest wood accents for a luxury look, naturally, these leather seats come with heating and are electrically adjustable, while cruise control is available for longer drives behind the wheel of this beauty.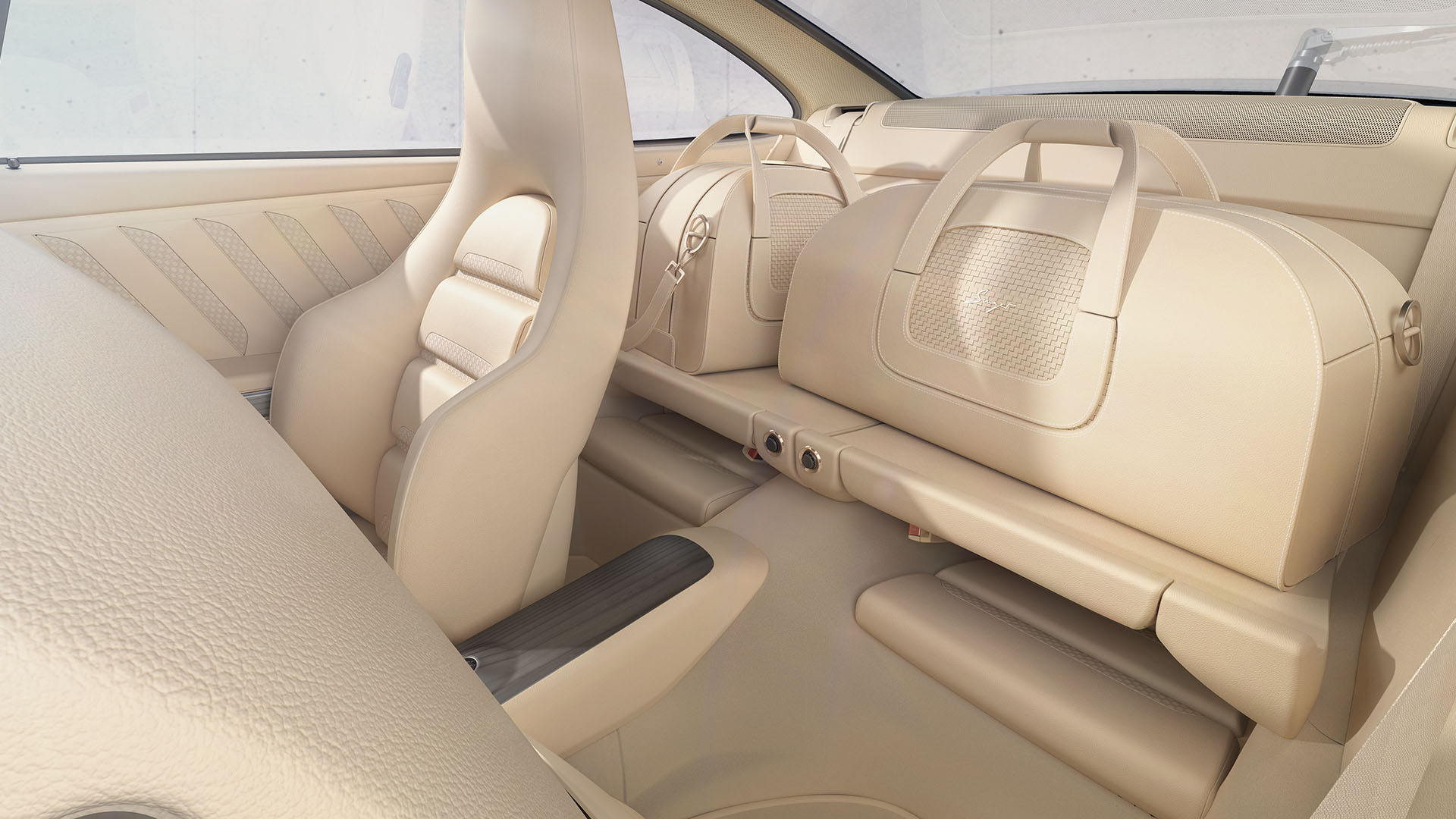 Notes Mazen Fawaz, Chief Executive Officer, Singer Group Inc. "We've more than doubled sales of our services between 2020 and 2021. Our new, much larger, consolidated facility in Torrance, California enables us to expand the team, respond to demand, and welcome owners in comfort. Meanwhile, in the UK, our team is carefully executing each of the restorations enabled by the Dynamics and Lightweighting Study. The response to the Turbo Study from owners has been incredible and we look forward to working with each of them as their restorations progress."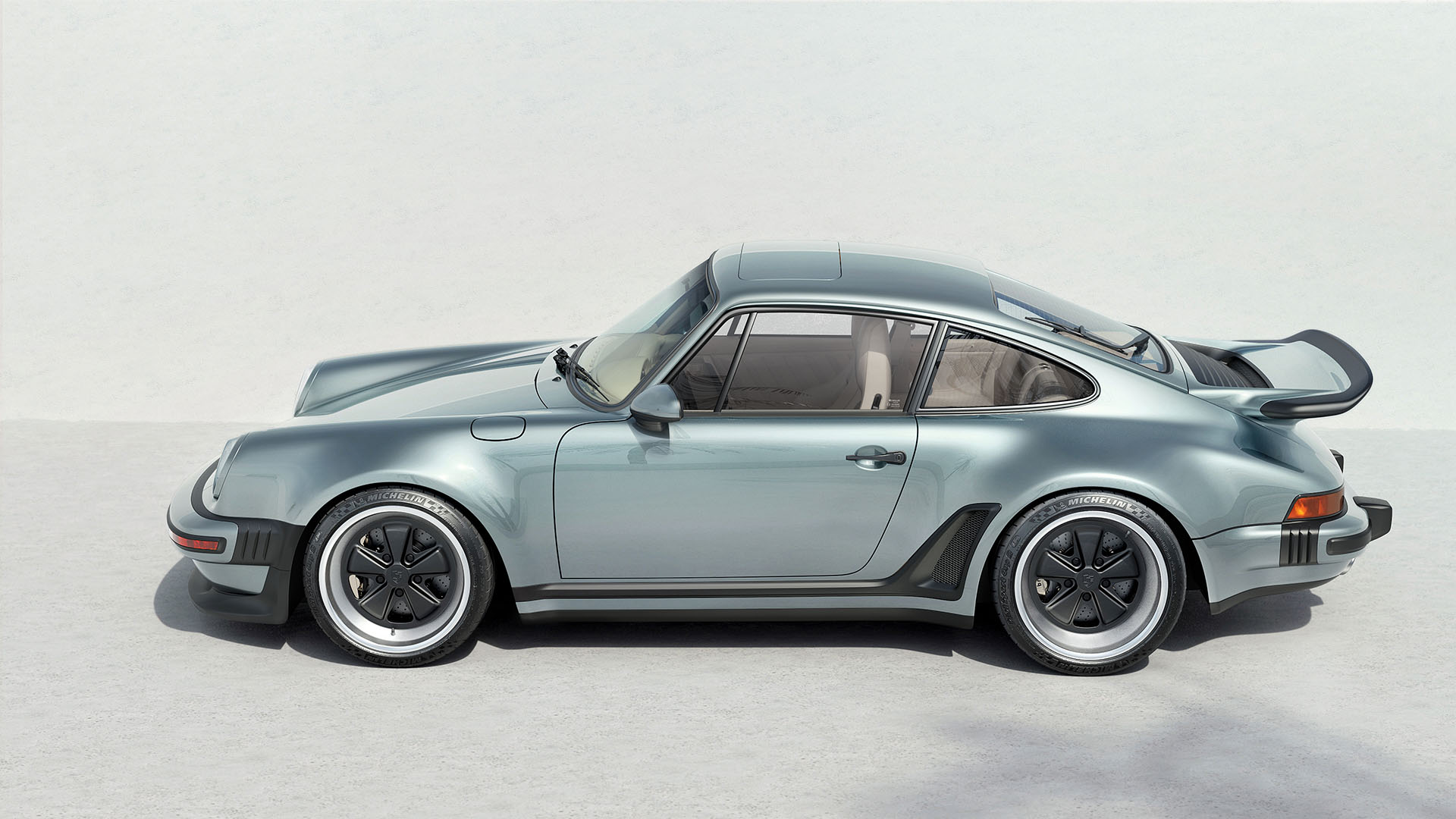 We will be able to admire the new Singer Turbo Study at the upcoming Goodwood Festival of Speed in the UK from 23-26 June 2022, where she will not only be on static display but she'll be taken onto the famous track too, so we can not only see her but also hear the roar of the twin-turbocharged flat-six. If you live in the United States you'll have to wait until the 2022 edition of Car Week in August when Singer brings the Turbo Study to the Monterey Peninsula in Northern California.
For now, we'll have to be content with some more beautiful photos of this first unit of the Singer Turbo Study: