1934 Chrysler Airflow
In 1934, Chrysler, with advice from Orville Wright, built a wind tunnel to test body shapes that led to the first unit-body, aerodynamic car — the Airflow. The idea came from Carl Breer after he tested conventional car shapes in a wind tunnel and found they registered much less drag tail first.
Chrysler's Airflow streamliner was dramatic and ahead of its time — the fluid design and pioneering unit-body construction offered improved handing and passenger comfort in a vehicle unlike any seen before.
The Chrysler Airflow also featured recessed headlights, a low step-up height, a standard in-line eight-cylinder engine, automatic overdrive and good gas mileage (posting 21.4 miles per gallon on a coast-to-coast test trip). Unfortunately for Chrysler, the Airflow was a bit too different for most. Even though its design was soon widely copied, this first truly streamlined car was not a sales success.
See full 1934 Chrysler Airflow image gallery
Auction Sales History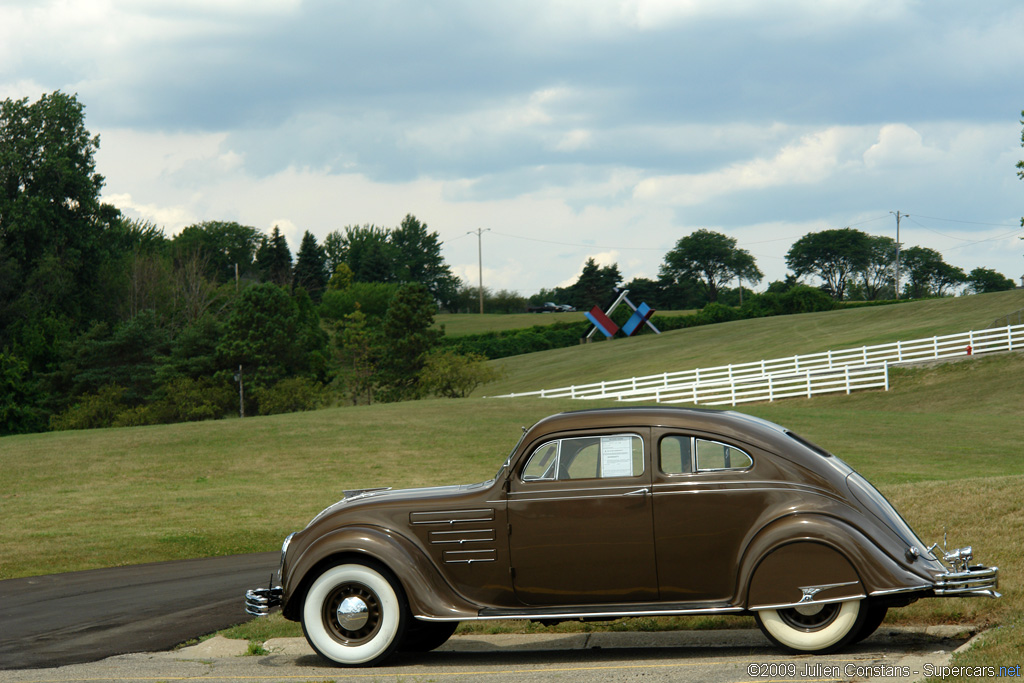 1934 Chrysler Airflow Eight CU Coupe – sold for $57,200
The 1934 Chrysler Airflow CU Coupe offered here was already quite rare when it rolled off the assembly line, and today, it is believed to be one of just eight complete CU Coupes remaining in the United States. Certainly, it is one of the best, with a complete photo-documented restoration that remains beautiful in every respect. In fact, this particular car was selected as the basis for a 1:24-scale, limited edition collector's model by the Franklin Mint. It has also graced the cover of the March 1983 edition of Antique Automobile and was displayed at a number of prominent venues, including the San Diego Automotive Museum, the National City Automotive Heritage Day, the Petersen Automotive Museum and the Prescott Antique Auto Club.
Auction Source: 2009 Meadow Brook Concours