The British automaker synonymous with the James Bond franchise is looking to extend its license to 'thrill' for 2021 and beyond. While its fame has primarily been built upon its quintessential lineup of grand tourers, Aston Martin – like so many of its compatriots – have started to adopt a more forward-thinking strategy, particularly with electrification in mind.
In fact, this strategy was supposed to be in full motion by 2020 via the Aston Martin Rapide E production vehicle – a fully-electric car based on the otherwise petrol-powered sedan it was meant to replace. Indications are that plans for the production of the Rapide E have been halted – temporarily, at least – with sources stating that all R&D up to this point will be used to bolster the company's more long-term electrification targets.
With there no longer being a replacement for the base model Rapide, only the Rapide AMR has been representing the model from 2020 onwards. With its limited production run of just 210 units not yet fulfilled, the AMR will carry on into the 2021 model year. No word on when, or how this change of course will eventually result in the production of their first EV.
Perhaps it is a diversion of resources and focus on other ventures, which has led to this change in priorities. Since 2016, Aston Martin has been publicly announcing their expansion into other industries such as speed boats, aviation, fashion and real estate development with the intent on becoming more than just an automaker. The goal is to become an internationally recognized luxury brand.
What this will mean on the automotive front for Aston Martin's near and distant future, becomes muddled in all the noise of what sounds like some sort of quest for world domination. Some solace can be found through the familiar; with the likes of the Vantage, DB11 and the DBS Superleggera still very much in the picture for 2021. The release of the all new Aston Martin DBX – the company's first SUV – also shows signs of their commitment in remaining a relevant automaker for the long haul.
Here are the best brand new Aston Martin models you can purchase today.
Aston Martin DBS Superleggera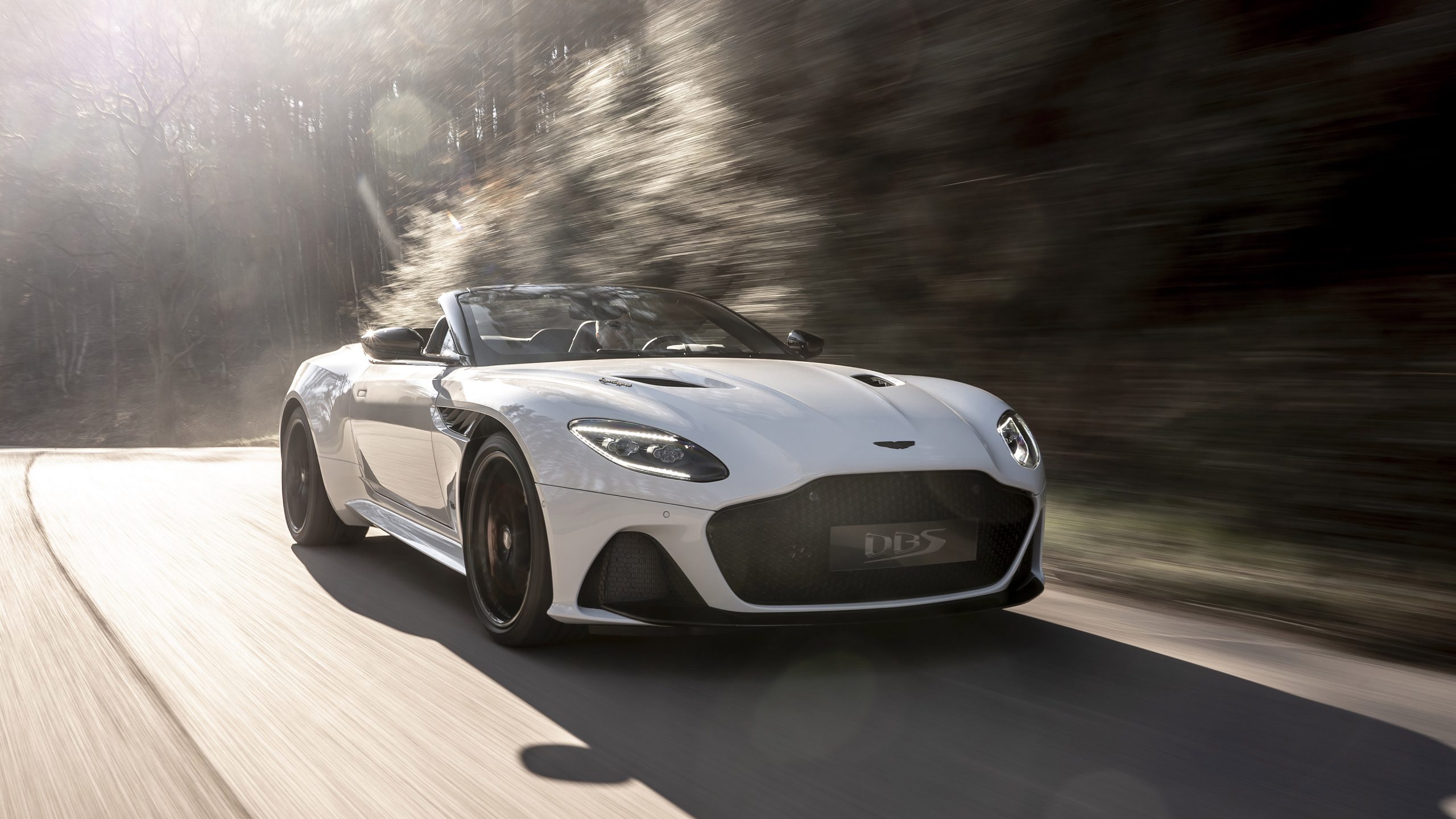 Base MSRP: $304,995 USD, $334,700 USD (Volante)
Unquestionably, the DBS Superleggera sits at the pinnacle of the Aston Martin production grand touring range. Aggressive, yet beautiful. Super lightweight, yet powerfully strong. A commanding presence, yet lavishly finished. Equipped with the most powerful (non-hybrid) engine in the Aston Martin lineup, the DBS Superleggera's 5.2L twin-turbocharged V12 outputs 715 hp @ 6,500 rpm; good for 0-60 mph in 3.4 seconds and a top speed of 211 mph.
The DBS Superleggera is also available in a fixed-roof-coupe or drop-top-Volante configuration – offering buyers more choices when it comes to experiencing the highest echelons of British GT road cars. The optional Studio Collection Pack ($18,700) offers that extra bit of grand touring perfection, with a Bang & Olufsen BeoSound Infotainment System, powered seat bolster adjustment, and other uber-luxury amenities forming part of the package.
Aston Martin Vantage AMR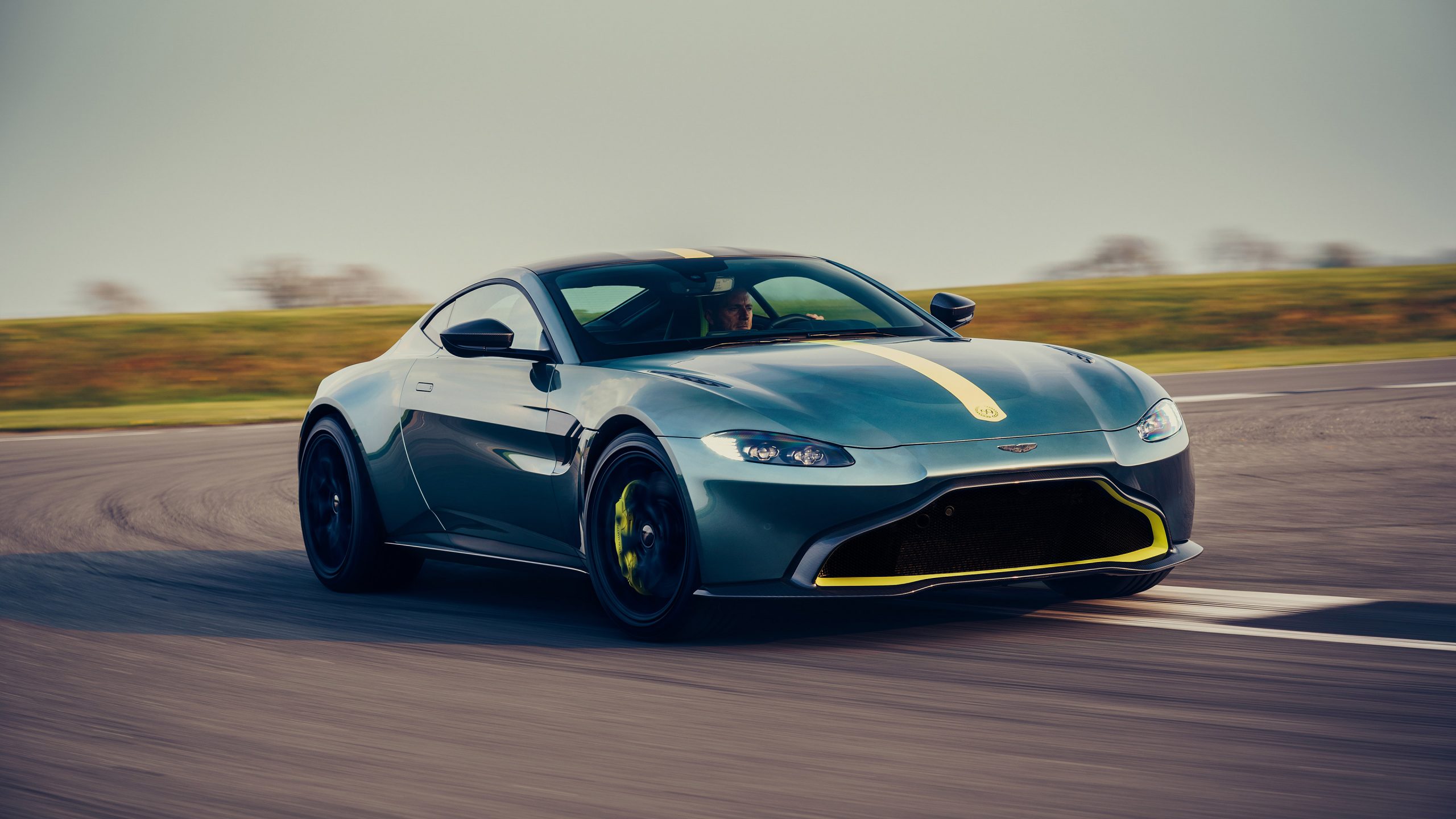 Base MSRP: $183,081 USD
The Vantage AMR is a new breed of predator, 95 kg lighter in weight than the base model, and boasting a 7-speed rev-matching manual transmission. This is a beast designed to deliver pure, engaging, and intimate performance – Aston Martin's interpretation of a "true driver's car". Even so, the playlist of purist essentials hardly ends there. Standard carbon-ceramics, an adaptive suspension system and a sportier exhaust, add an extra dose of delight to the senses while making the car all the more capable for those spirited canyon drives or occasional track days.
This is a car that can do everything brilliantly well, and the Aston Martin I'd enjoy driving everyday more than any other; and given the generous selection of world-class grand tourers made available for purchase by the British automaker, this serves as the ultimate compliment I could give the car.
Aston Martin DBX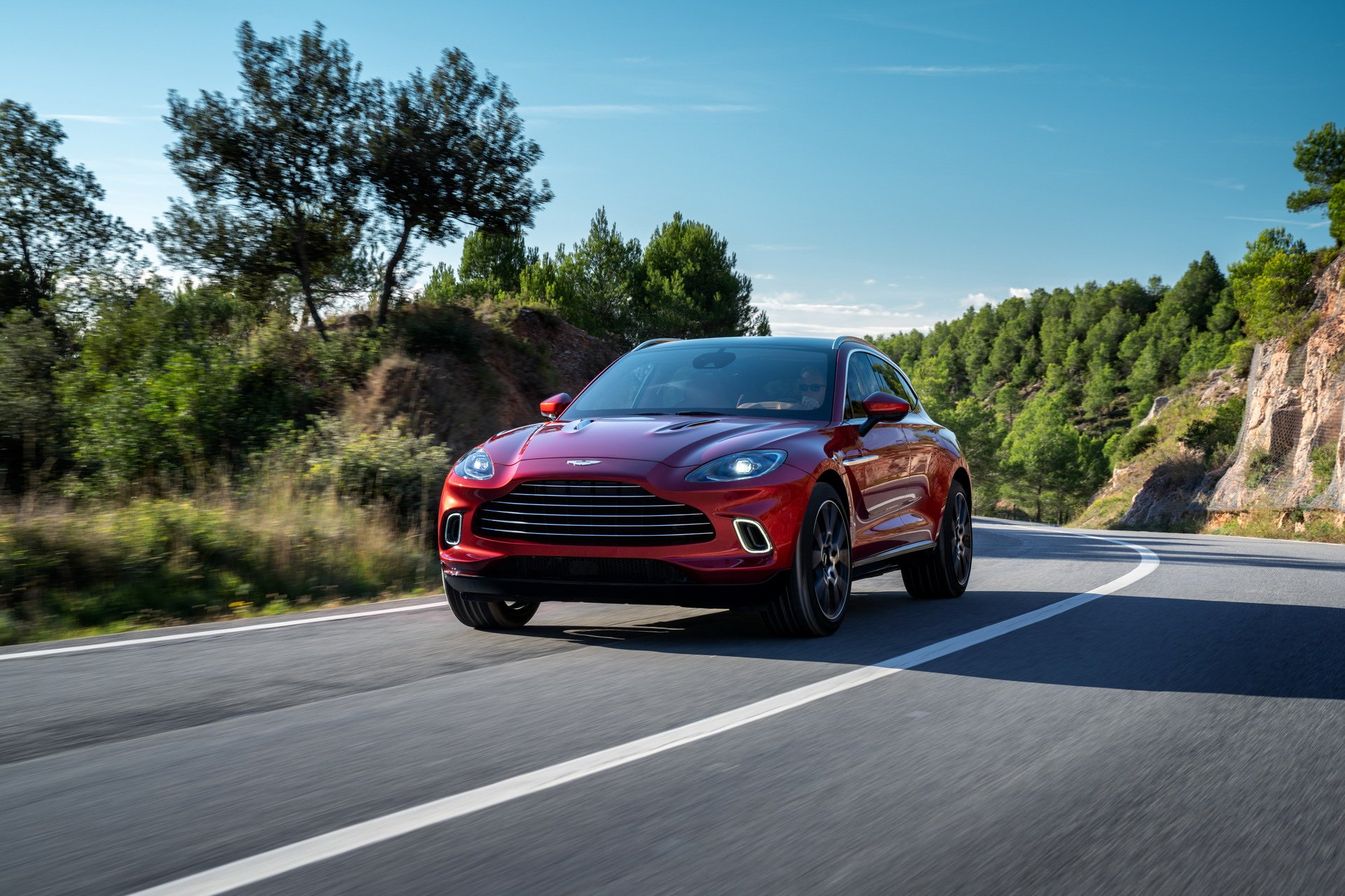 Base MSRP: $192,986 USD
It's important to include the DBX on this list because it is a big part of Aston Martin's strategy to broaden their appeal in the international marketplace. It is meant to instill a more steady stream of income for the automaker, while improving the brand's overall image. This outcome is not just good for the DBX itself, but for upstream models as well, so the success of their new SUV is something that company is really banking on.
Built on brand-new architecture, the DBX is designed to carry occupants in true Aston Martin style. Brimming with the latest technology to keep you safe, the DBX is comfortable, sumptuously luxurious, and will thrill you from the moment you sit behind the wheel. Thanks to lightweight aluminum construction, and its world-leading Aston Martin powertrain and suspension developed by the finest engineers of their kind, the DBX drives like no other SUV; it drives like a sports car and is considered by many outlets to be the best SUV on the market today, in terms of driving dynamics.
Aston Martin DB11 AMR
Base MSRP: $241,000 USD
The Aston Martin DB11 AMR is the new flagship car for the DB11 range. It comes standard with the model's top engine option – a 5.2L twin-turbocharged V12 – boasting greater power, increased performance, enhanced driving dynamics and a more characterful exhaust note. In addition, the AMR features a specially-tuned powertrain and chassis; along with a number of styling queues and options which are exclusive to it.
The DB11 AMR may boast an intimidating 630 hp, but its overall demeanor remains that of a refined luxury GT car rather than a raw performance machine – and that ladies and gentlemen, is peak Aston Martin execution, and we wouldn't want it any other way. Honestly, Aston Martin could probably get away with having the AMR as its sole DB11 model. It really is that good, and some believe it should've been what the DB11 was from the get-go.