Ferrari F50 supercars rarely pop up for sale. This one, soon to be offered by RM Sotheby's by way of Sealed Auction, is bound to generate loads of interest from passionate car collectors worldwide.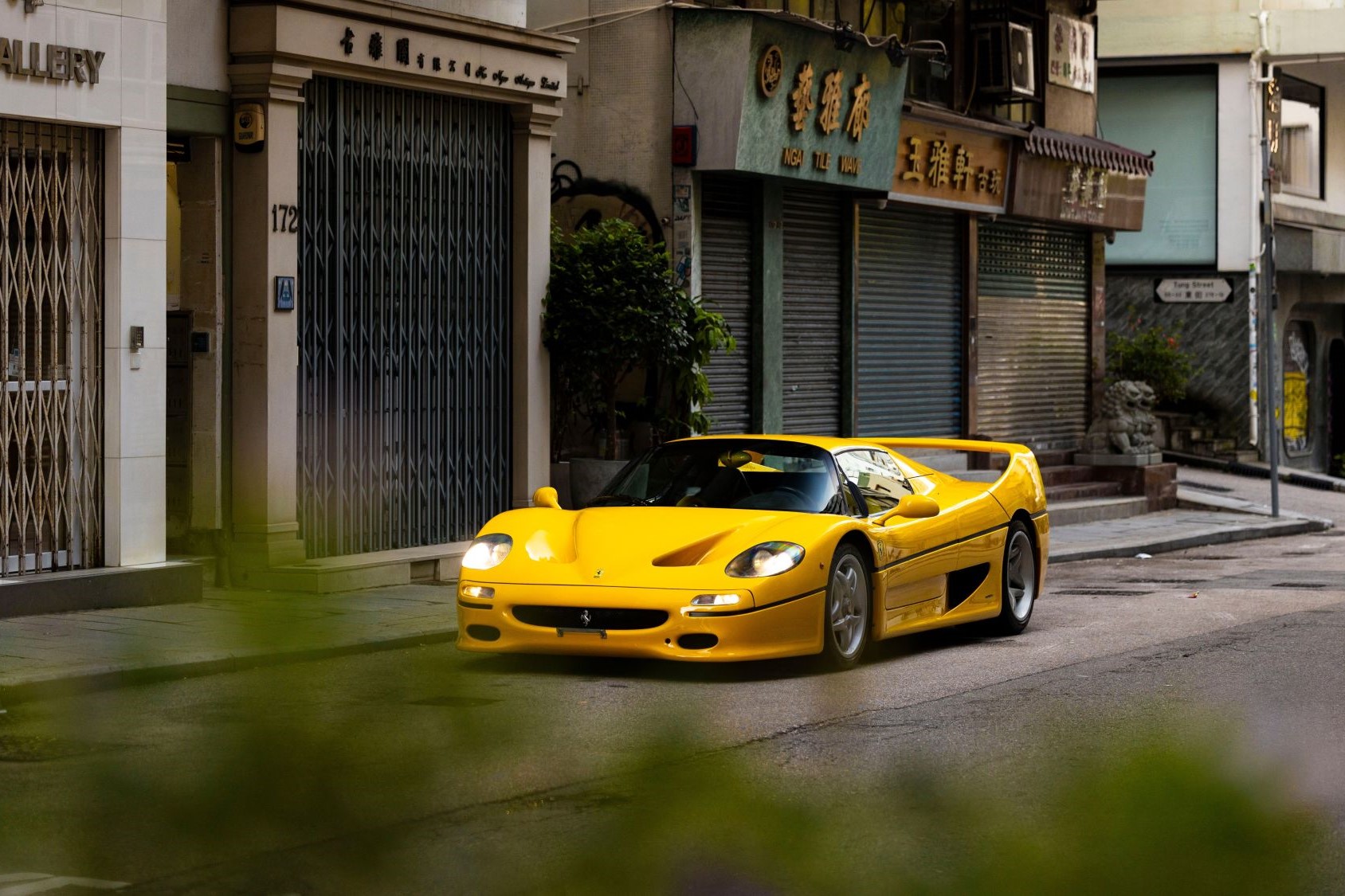 The iconic Ferrari F50, one of Ferrari's 'Big Five' (together with the 280 GTO, F40, Enzo and LaFerrari), entered production in 1995 as the F40's successor. Replacing a poster car like the Ferrari F40 was always going to be tough. Consequently, the F50 slipped under the radar for decades until recent times when collectors have seemingly realized its true worth.
This is not to say the F50 was not a good car. In fact, it's one of the best analogue supercars ever made, right up there with the likes of the Carrera GT, if not more so. The F50 was designed to push the incredible performance capabilities of the F40 even further, replicating the experience of a Formula 1 race car in road-legal form.
The F50 was Ferrari's first fully carbon fibre monocoque supercar. What's more? It was designed around an engine taken from the pinnacle of motorsport racing – a Ferrari 641-derived 4.7-litre V-12 engine that revved to an ear-splitting 8,500 rpm. The naturally aspirated unit cranked out 512 hp and 347 lb-ft of torque, an impressive number in those days. The engine had a supporting cast of ground-breaking innovation and motorsport technology, all combining to transform the F50 into a truly formidable machine, one of Maranello's finest creations.
In skilled hands, the F50 could launch from 0 to 60 mph in 3.7 seconds, complete the quarter mile in 12.1 seconds at 123 mph and max out at 202 mph. Notably, the F50 was able to lap Ferrari's Fiorano test track four seconds faster than the F40! The F50's performance carried with it all the drama and adrenaline rush expected of a howling naturally aspirated V12 supercar.
Ferrari only made 349 units of the F50 for the global market. This one offered by RM Sotheby's is even more exclusive. First, it was among the last units produced, number 313 out of 349. Also, while most of the F50s were finished in Ferrari's trademark Rosso Corsa paint, chassis 107060 is one of just 31 units that left the factory in the brilliant Giallo Modena yellow coat. The interior is mostly laid out in black with Giallo seat inserts.
Ferrari F50 Chassis 107060 was offered for sale in May 2000, at which point it had about 1,864 miles (3,000km) on the odometer. It was noted as being registered in Japan in 2002. The car was purchased in 2003 and imported to Taiwan, where it has remained ever since. The F50 has been kept pristine, rarely driven, with only 5,655 miles (9,100 km) on the clock.
The F50 is accompanied by comprehensive service records. However, there is a known issue with the dashboard, which will be fixed for free after the sale. 
There is no mention of price, and the sale will be Sealed Auction. To give some perspective, though, a Rosso Corsa F50 sold for $3.7 million in a December 2022 deal also facilitated by RM Sotheby's.
Source: RM Sotheby's