1929 Isotta Fraschini 8A
Established as an automaker in 1902 by Cesare Isotta and the brothers Fraschini (Oreste, Vincenzo and Antonio), from around 1920 to the early 1930s Isottas were more popular in the United States than any other foreign marque except for Rolls-Royce. One of the world's most innovative automakers, IF introduced four wheel brakes in 1909, and the Tipo 8 series, unveiled in August 1912, featured an in-line eight cylinder engine, the first of its type put into series production anywhere in the world. The Tipo 8A series, introduced in 1924, offered 115hp, a redesigned frame and suspension and Isotta's highly regarded three-speed synchromesh transmission. In America, where nearly a third of Isottas were sold, the price of an 8A exceeded even that of a Model J Duesenberg; a chassis alone was priced at $9,750, and coachbuilt models were demanding upwards of $20,000.
The Isotta Fraschini Tipo 8A had the most powerful production straight eight engine when it was introduced in the mid-1920s. Most models were mounted on a very long 145 wheelbase chassis. There was an original guarantee that these cars would do 90mph, with the capability of running at both 90mph and 6mph in the same gear. About 950 Tipo 8As were built during the 1925-1931 model run. By 1931 the company was struggling as the Great Depression in the USA had severely affected sales of expensive vehicles. Thus, in order to boost sales, the company introduced a new model, the Tipo 8B.
The company was nearly saved by Henry Ford who was anxious to produce Isottas in Detroit and have his cars built in Italy, but the Italian government blocked this deal. Instead in 1932 the aircraft maker Count Caproni di Talideo, who considered the aero engines as indispensable for his own business, acquired the company. Car production virtually ceased that year and apart from a brief attempt at a rear engined V8 vehicle in the post-war period, Isotta Fraschini disappeared as a car manufacturer.
Isotta Fraschini 8A Image Gallery
See Full Isotta Fraschini 8A Image Gallery
In Detail
| | |
| --- | --- |
| type | Series Production Car |
| price $ | $20 000 |
| engine | Inline-8 w/L-Head |
| displacement | 7370 cc / 449.7 in³ |
| power | 89.5 kw / 120 bhp @ 2500 rpm |
| specific output | 16.28 bhp per litre |
| front brakes | Drums |
| rear brakes | Drums |
| f suspension | Semi-Elliptic Leaf Springs |
| r suspension | Semi-Elliptic Leaf Springs |
| transmission | 3-Speed Manual |
Auction Sales History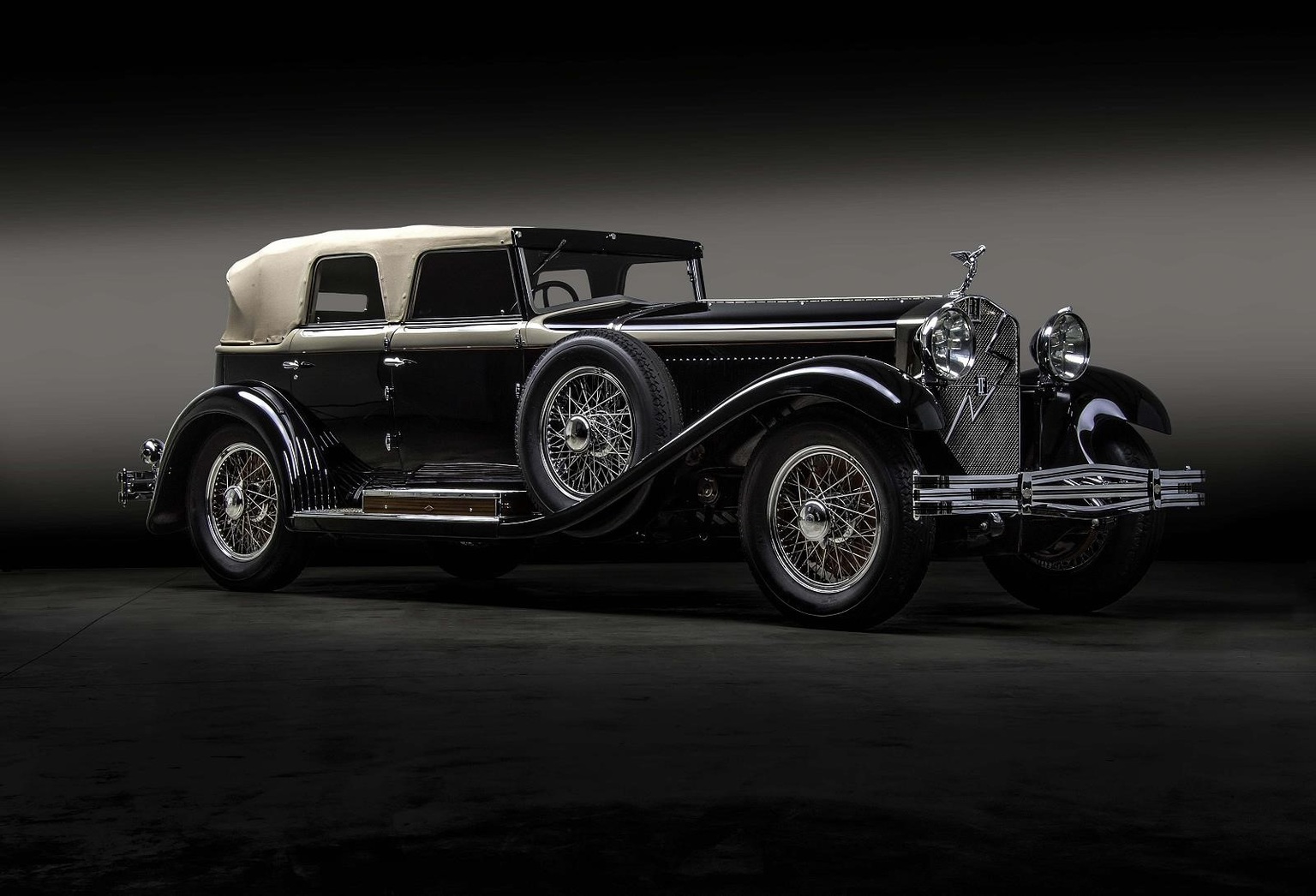 1930 Isotta Fraschini 8A SS Cabriolet Castagna 1578 – sold for €931,500 Believed to be ex-Milan Salon car. This striking example comes to the market following a comprehensive restoration in its current ownership, which has included careful research into the car's history. In the course of researches by the restorer and owner they were able to delve into the archives of the former historian of the (now defunct) U.S. based Isotta Fraschini Owner's Association, a Mr. Howe B. Willis.
As can sometimes happen, over the course of time some of the more important aspects of its specification and history had been overlooked. It is understood that it was Mr. Willis' opinion that this was a car that Isotta had displayed at the Milan Salone dell'Auto in 1930 as it precisely matched a period photograph of a car photographed in Milan within his archives. That same photo was annotated with this chassis number.
In comparing the car as it was when acquired with this period image, it was clear that having been the subject of some glossy but not necessarily authentic refurbishment over 80 year lifetime, its looks had become a little disguised by the time it arrived with its current owner. Auction Source: 2015 Les Grandes Marques du Monde au Grand Palais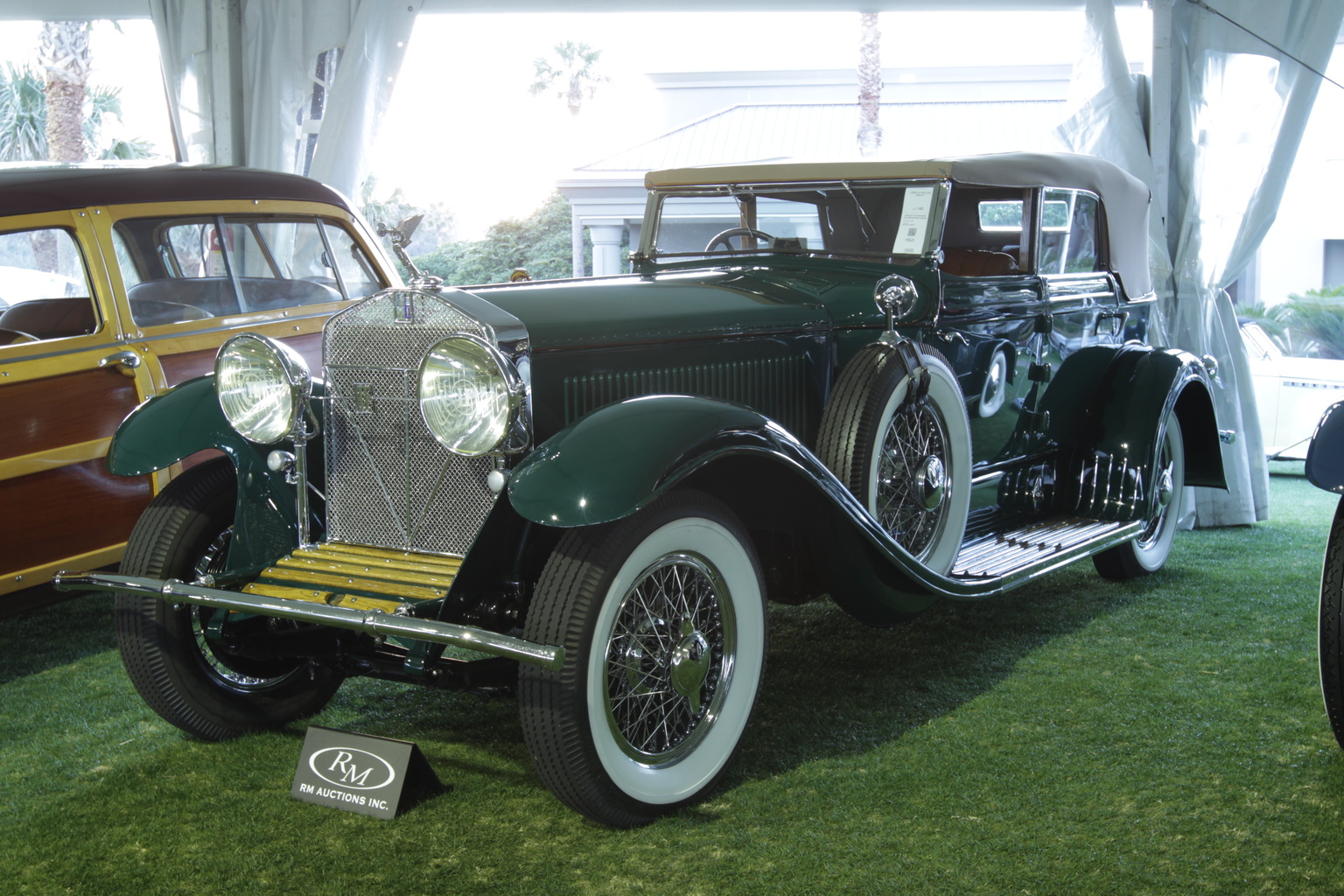 1929 Isotta Fraschini 8A Derham Convertible Sedan 1571 – sold for $473,000 Displayed at the 1928 New York Auto Salon. The only Floyd-Derham body on an Isotta Fraschini chassis. Recent body-off restoration; never concours displayed.
Auction Source: 2013 Amelia Island by Rm Auctions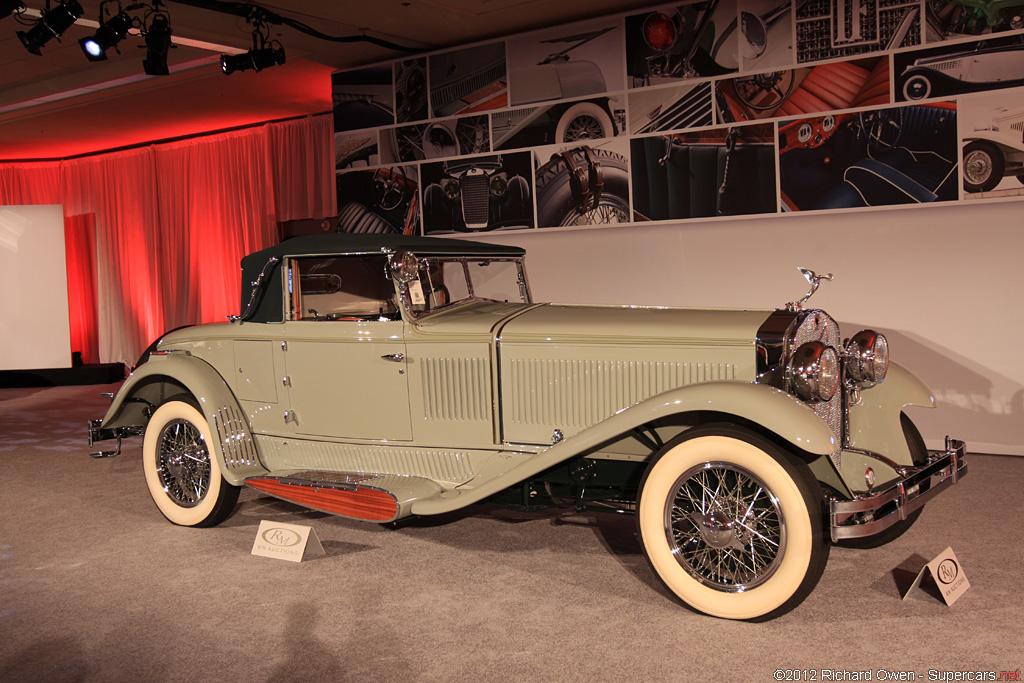 1930 Isotta-Fraschini Tipo 8AS Castagna Boattail Cabriolet 1581 – did not sell for $1,450,000 Pebble Beach Second in Class winner. Ex-Sergio Franchi Collection. Recent concours quality restoration. Libbey's three decades of restoration experience paid off with a Second in Class at Pebble Beach in 2009, as well as Best of Show at the Newport Concours d'Elegance. Accompanying this desirable Isotta-Fraschini 8AS are photographs depicting the car prior to and during restoration.
The coachwork adorning chassis 1581 is of exceptional beauty and quality of presentation, from its entire overall balance down to the smallest orders of magnitude. Its 'spinto' tuned, 120 horsepower 7.3-liter eight, coupled with the other desirable elements that define the 8AS, including the lightweight, open aluminum boattail coachwork by Carrozzeria Castagna, are representative of the pinnacle of Classic Era European styling elegance. Auction Source: Monterey 2012 by RM Auctions
1928 Isotta Fraschini Tipo 8AS Landaulet 1380 – sold for $258,500 Exceptional Style and Quality from Italy's Premier Luxury Marque. Unique Features and Coachwork Detailing Throughout. Over 30 Years as Part of The VanKregten Collection. Beautifully Presented with Recent Restoration Work. CCCA Full Classic. An Ideal Concours Event Entrant.
Auction Source: 2012 Pebble Beach Auctions by Gooding & Company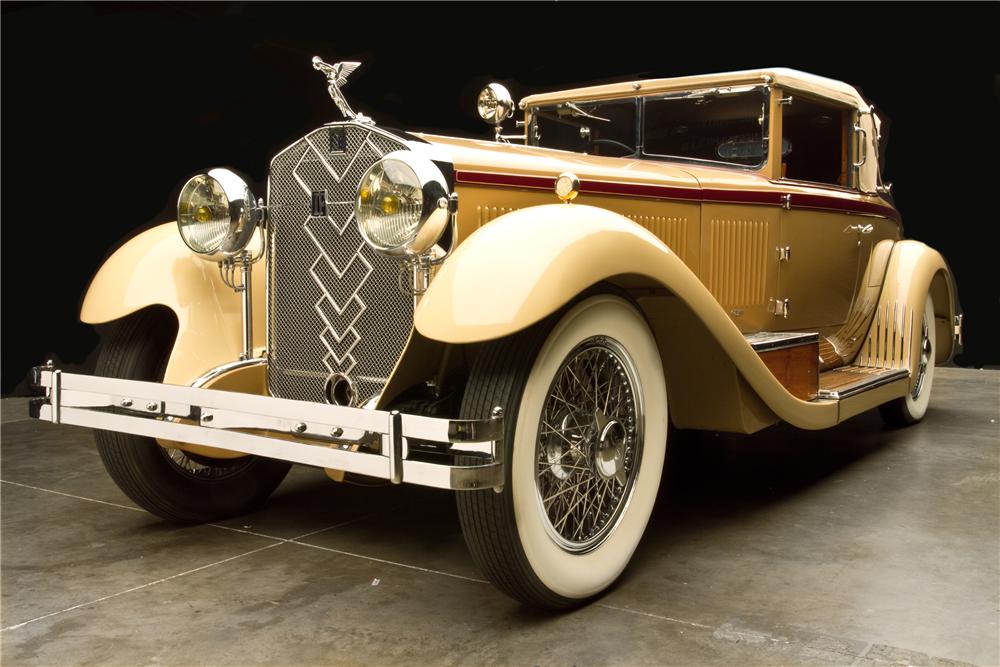 1930 Isotta Fraschini Tipo 8A Castagna Cabriolet 1540 – sold for $1,100,000 13,350 original miles. This beautiful Isotta Fraschini is a Tipo 8A with wonderful coachwork by Castagna of Milan, Italy. This model was first shown at the prestigious Hotel Commodore in New York in 1930, and was so popular that ten others, nicknamed "Commodore," were built. The Tipo 8A chassis possessed power, speed and refined engineering. It was coupled with the astonishing coachwork by Castagna allowing it to be sought after by those with discreet taste and wealth. Only a few are known to exist today. Complete American ownership since sold new in 1930. Documented. From the Blackhawk Collection. Auction Source: 2012 Barrett-Jackson Scottsdale Auction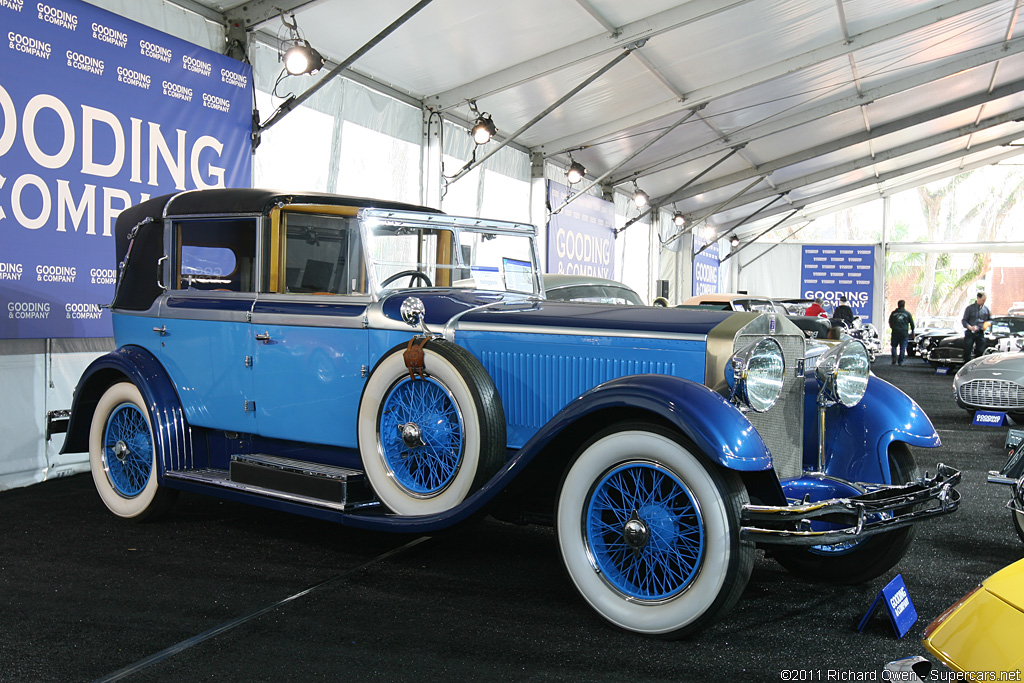 1928 Isotta Fraschini Tipo 8A Landaulet 1380 – sold for $192,500 From the Estate of Ron VanKregten. Exceptional Style and Quality from Italy's Premier Luxury Marque. Marvelous Formal Coachwork. Unique Features and Magnificent Detailing. A Remarkable Discovery. Great Potential For Concours d'Elegance. Despite its lack of use over the last three decades, the Castagna-bodied Isotta Fraschini has lost none of its original grandeur or imposing presence. It is lavishly equipped and marvelously detailed. Auction Source: 2011 Amelia Island Auction by Gooding & Company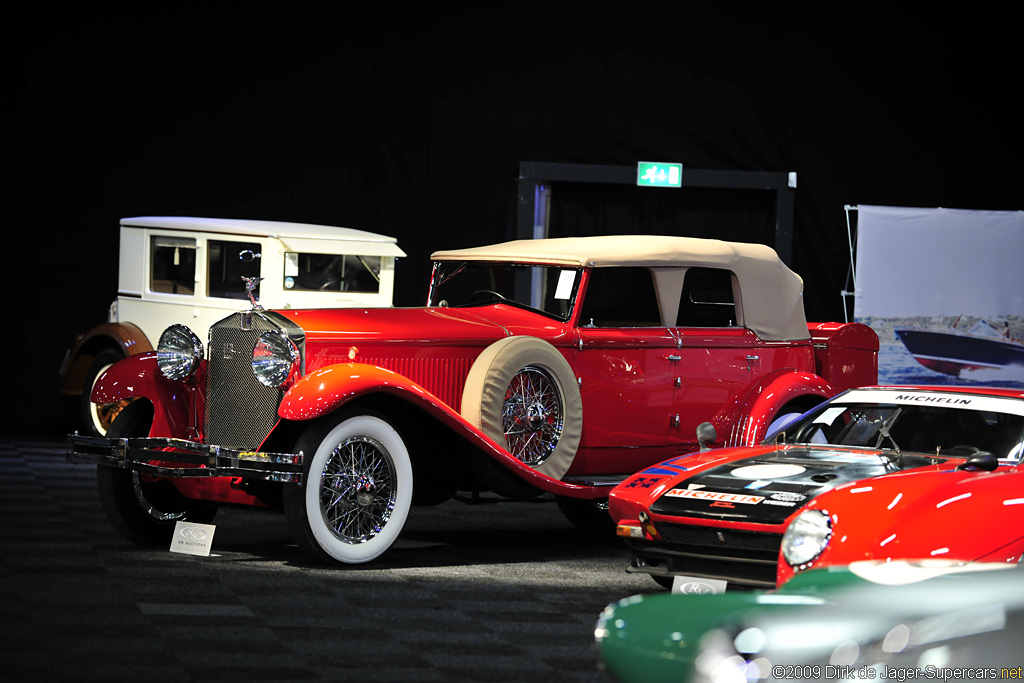 1930 Isotta-Fraschini 8A Convertible Sedan – did not sell for €185,625 The 1930 Isotta-Fraschini 8A Convertible Sedan presented here was originally imported to the United States through Isotta Motors Inc. of New York. This fully restored example is remarkable in its presentation, beautifully finished in a very subtle two-tone red paint scheme, with the wings and beltline painted a slightly darker shade of red. This subtlety is also very nicely accented with the use of gold pinstriping, while the brightwork is excellent throughout. The interior is lavishly appointed in leather and burled wood trim, while the tan Haartz cloth top is an excellent recreation of the original. Auction Source: 2009 RM Auctions' Automobiles of London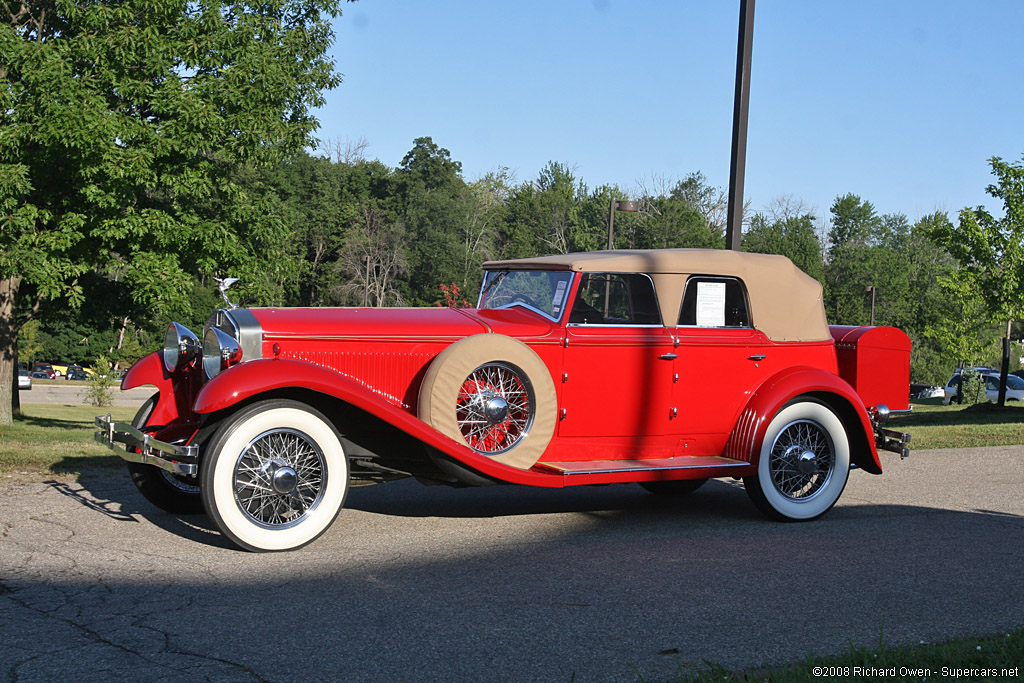 1930 Isotta-Fraschini 8A Convertible Sedan by Castagna 1578 – sold for $467,500 The 1930 Isotta-Fraschini 8A Convertible Sedan presented here is a U.S. specification model, originally imported through Isotta Motors Inc., New York. Fully restored, cosmetically the Convertible Sedan is remarkable. It is finished in a very subtle two-tone red paint scheme, with the fenders and beltline being a slightly darker shade of red than the rest of the car. This subtlety is very nicely accented with the use of gold pin striping along the bodylines. The brightwork is radiant throughout the convertible sedan, most notably seen on the mascot, the stone guard in front of the radiator and the stainless spoke wheels. The interior is lavishly appointed in leather and burled wood while the tan Haartz cloth top is an excellent recreation of the original. Auction Source: 2008 Meadow Brook Concours