Ford only built 45 examples of the 2020 Ford GT MK II track weapon, the first track iteration of the roadgoing Ford GT. Now, the first of those is headed for auction by RM Sotheby's on August 18 at Monterey Car Week.
The low-slung supercar is a tribute to the GT MK II that won the '66 24 Hours of Le Mans. In building the car, Ford Performance working with Multimatic, leveraged years of experience gleaned from the FIA World Championship and International Motor Sports Competitions. The 2020 Ford GT MK II does not adhere to any racing class restrictions and regulations. This allowed the engineers to really push the boundaries, exploring the limits of the car's aerodynamic capabilities and overall performance.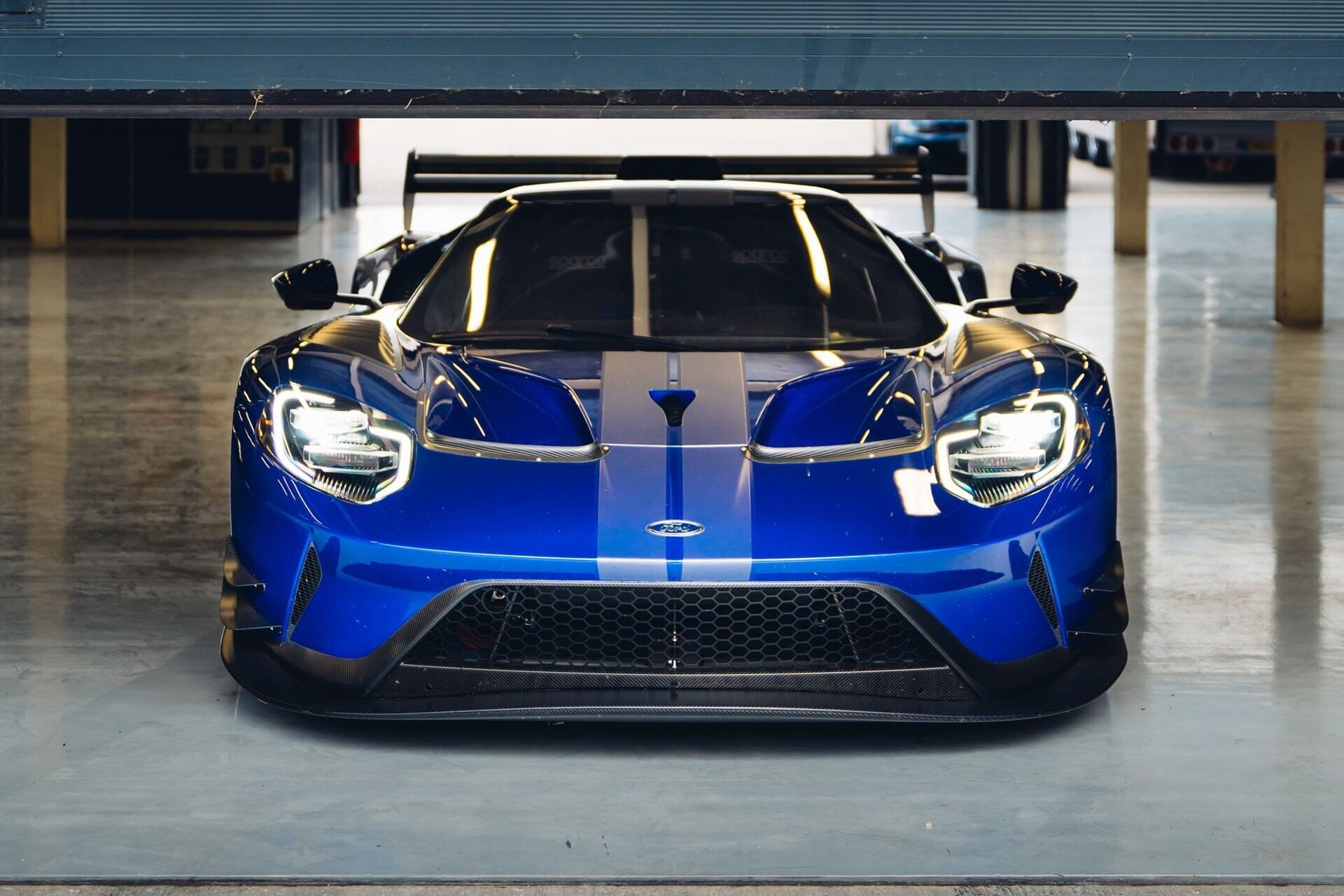 The Ford's carbon fibre tub frames the same 3.5-litre EcoBoost V6 found in the GT road car. In this case, though, it's been tweaked to crank out 700 hp, a healthy 53 hp bump over the road car's output. The power is fed to the rear wheels by a 7-speed dual-clutch transmission.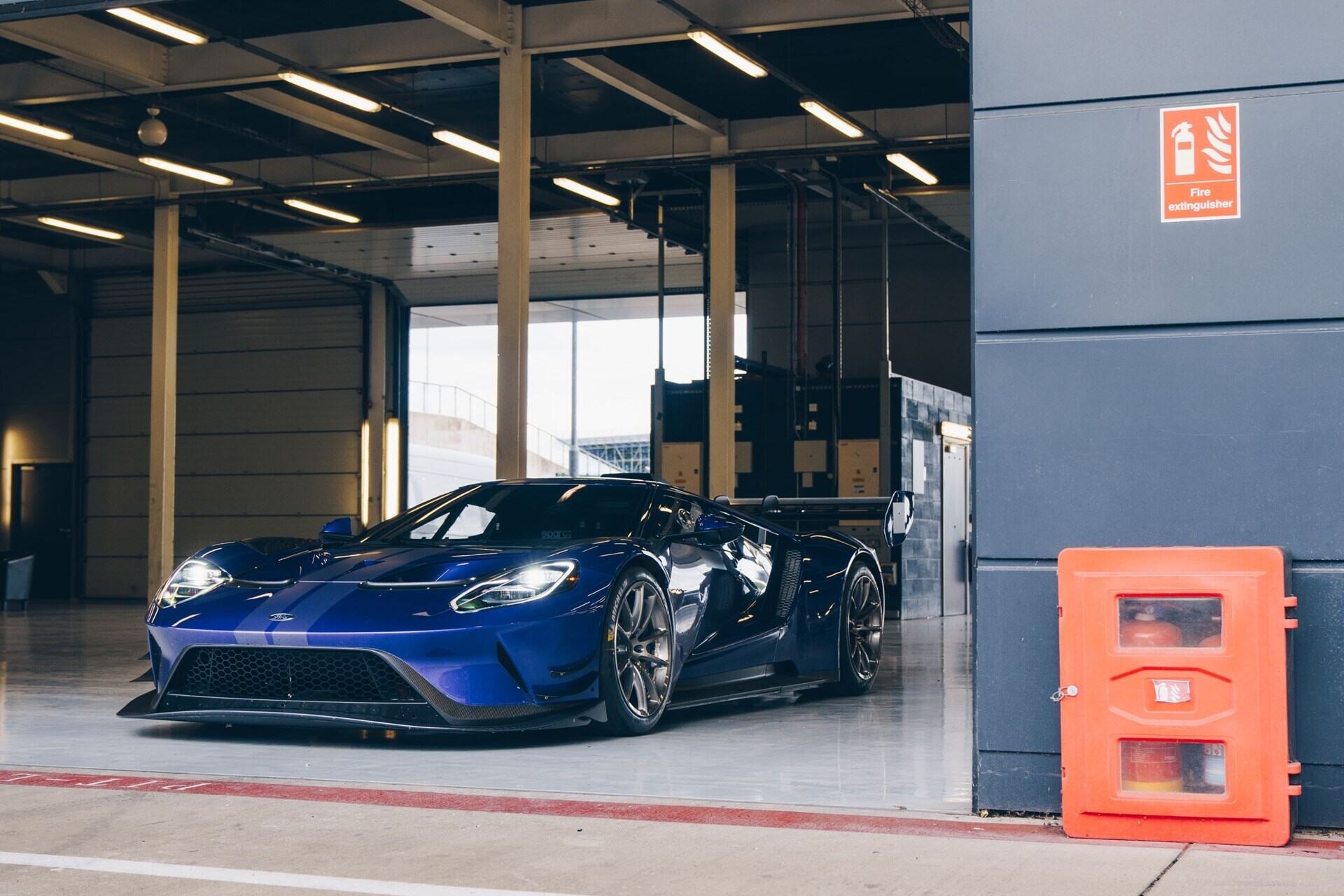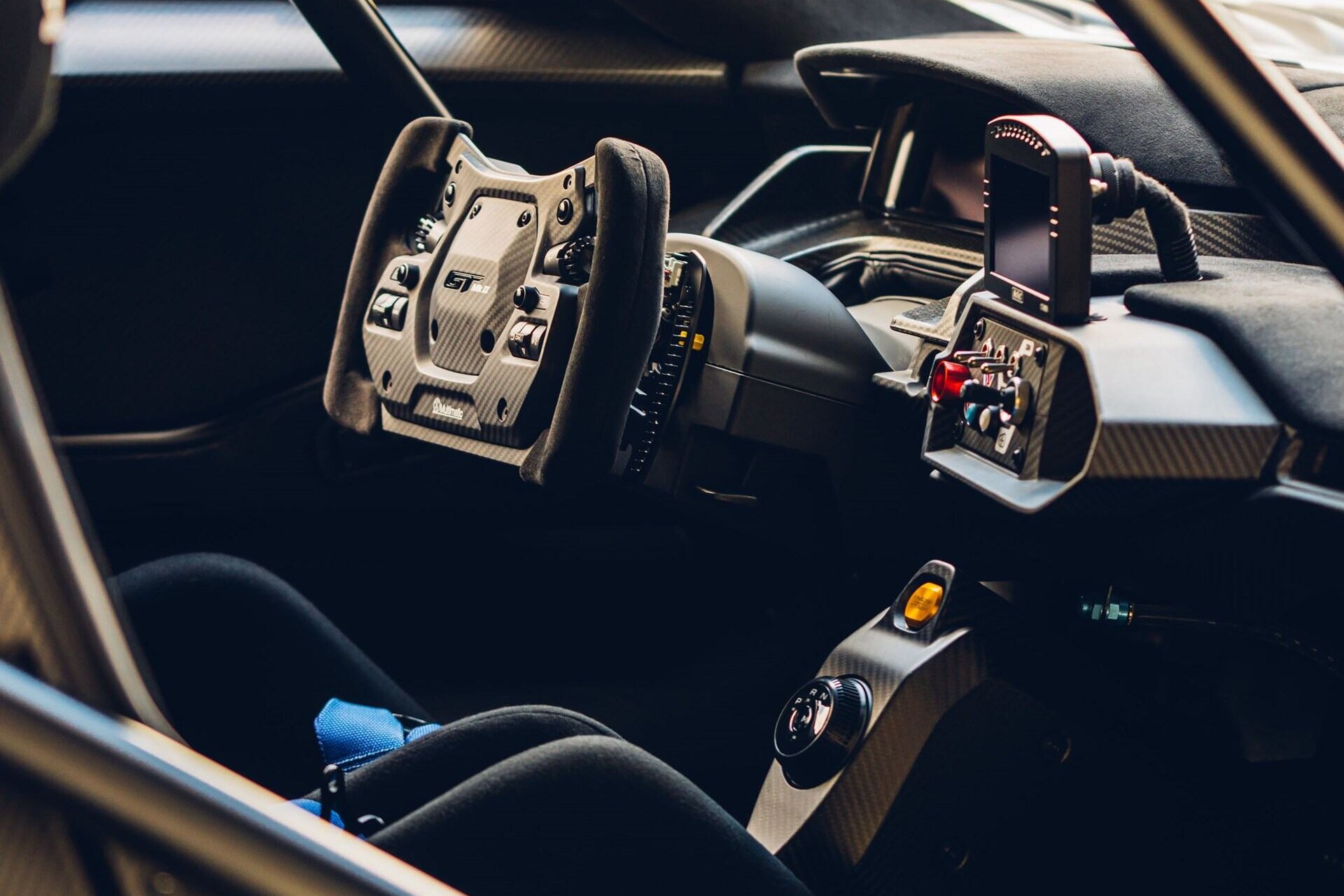 The Ford GT MK II boasts several modifications that make it suited to life on the race circuit. Among other things, there is a roof-mounted air intake that funnels air to the auxiliary clutch, engine and transmission coolers. The car is also fitted with a clever water sprayer system to reduce intercooler temps, allowing the racecar to run longer at the limit.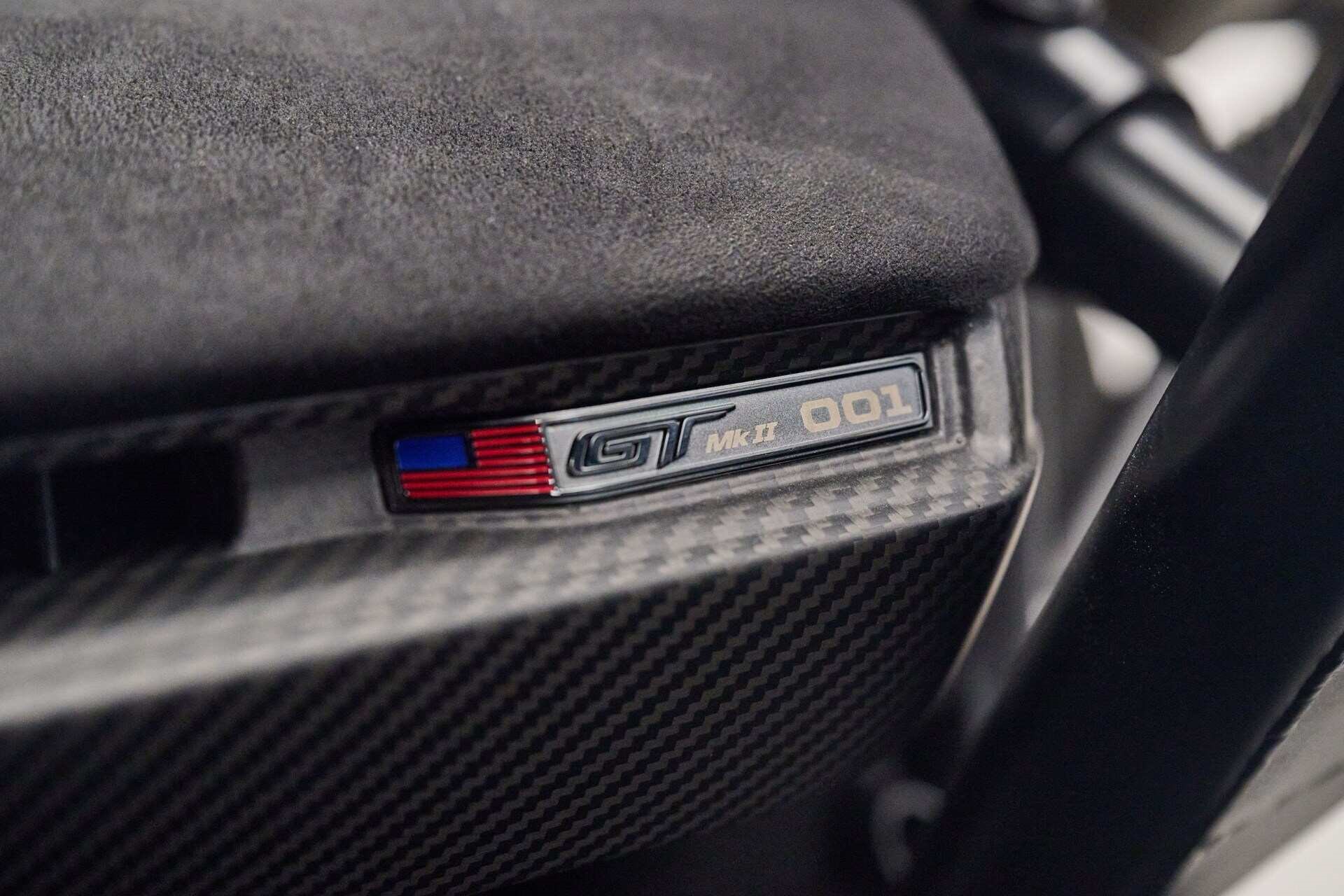 Aerodynamic elements include an aggressive front splitter, prominent rear diffuser, louvred front fenders and a massive rear wing that replaces the road car's active spoiler. It's not for aesthetics, though. According to Ford, that fixed wing working with other aerodynamic bits, helps the car generate over 400 percent more downforce than the road-going GT.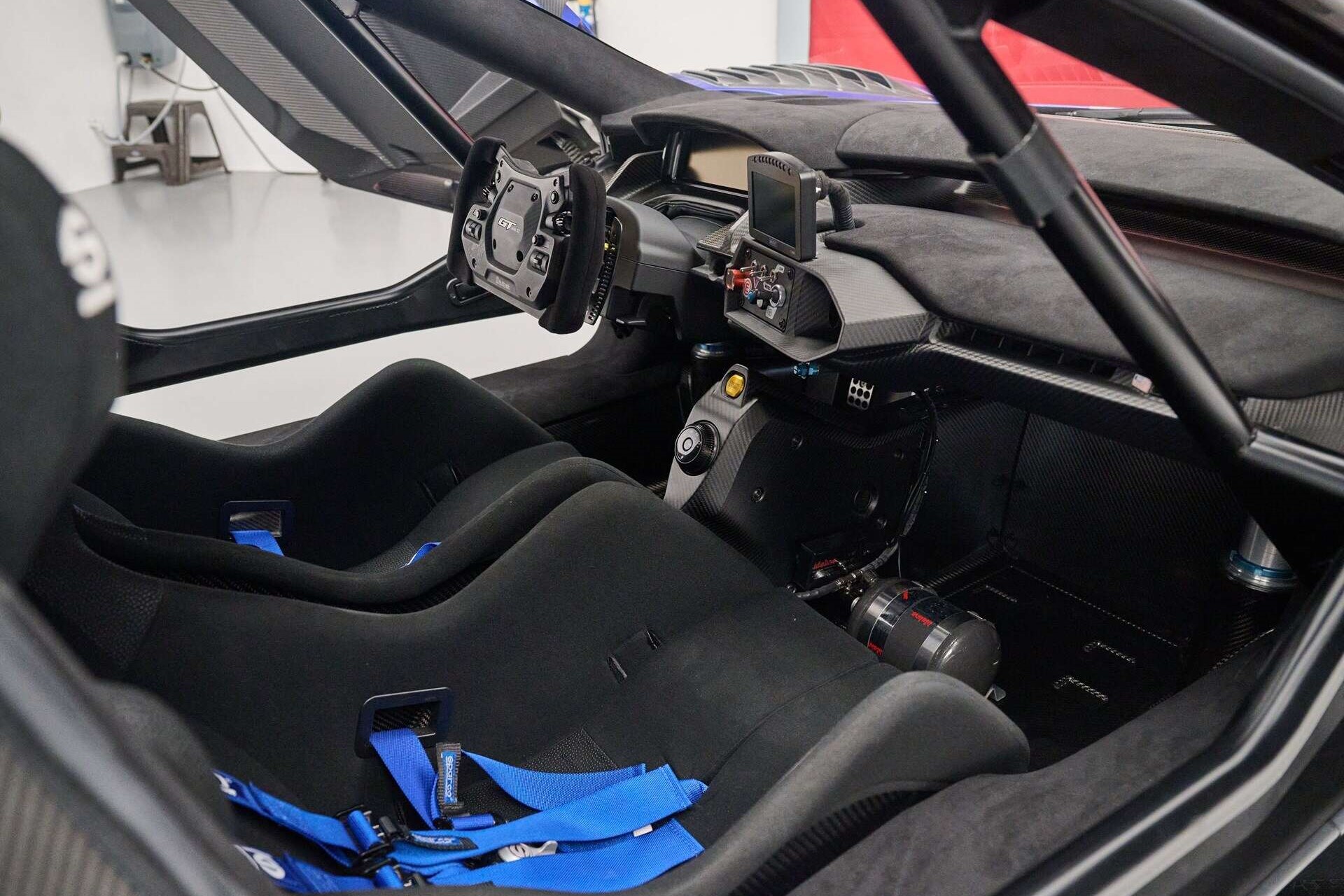 Chassis 001, offered for sale by RM Sotheby's, is dressed in a coat of Blu Elettrico Viola and twin Shadow Chrome racing stripes. This Ford GT MK II was delivered to the consignor in 2020. There are about 466 miles on the clock, a total accrued mainly from track action at places like the Dubai Autodrome and Silverstone.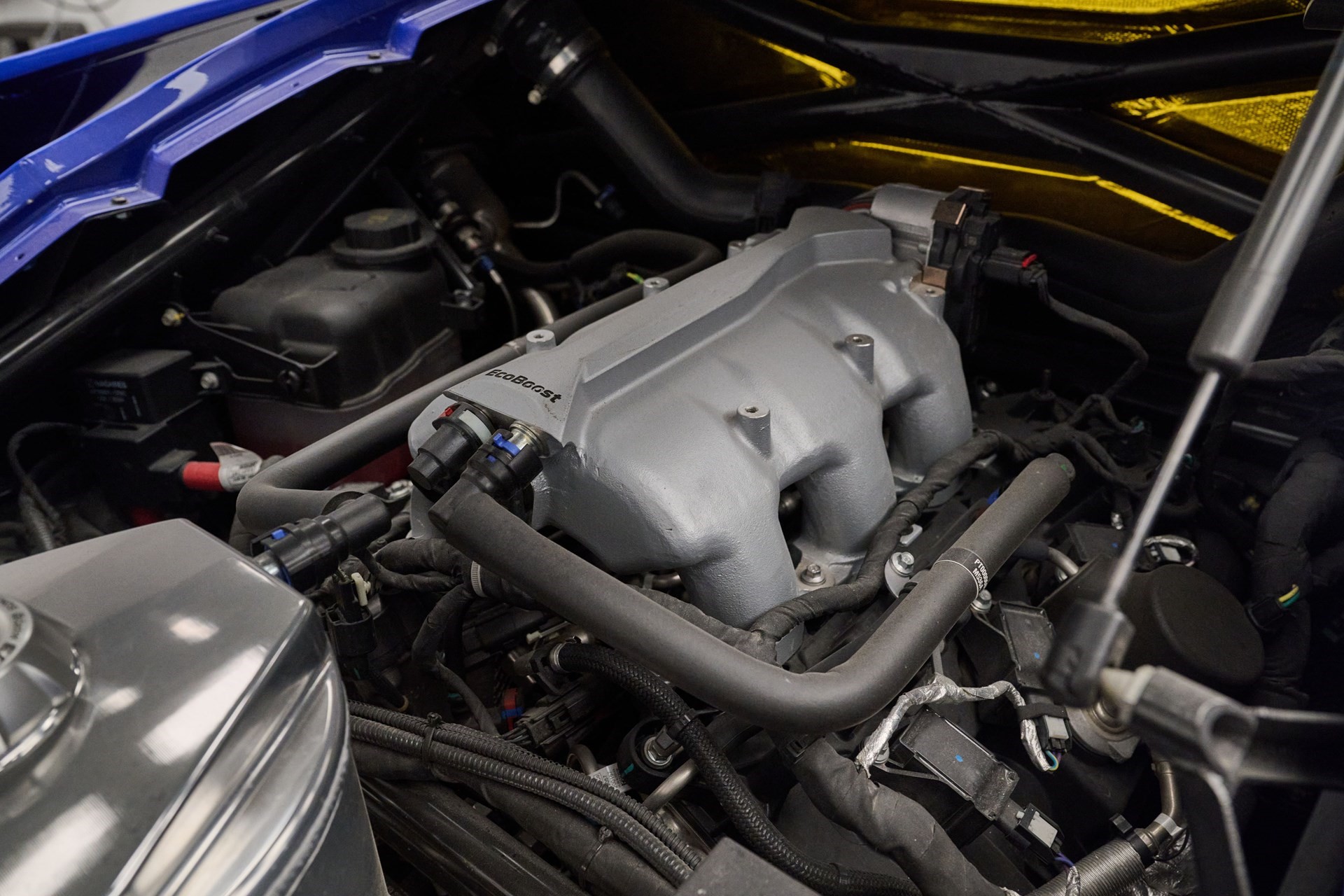 The stripped-out interior features an FIA-compliant roll cage, complete with a six-point racing harness and fire-suppression system. The Ford GT MK II is also fitted with the optional Sparco passenger seat, allowing the driver to share the on-track experience.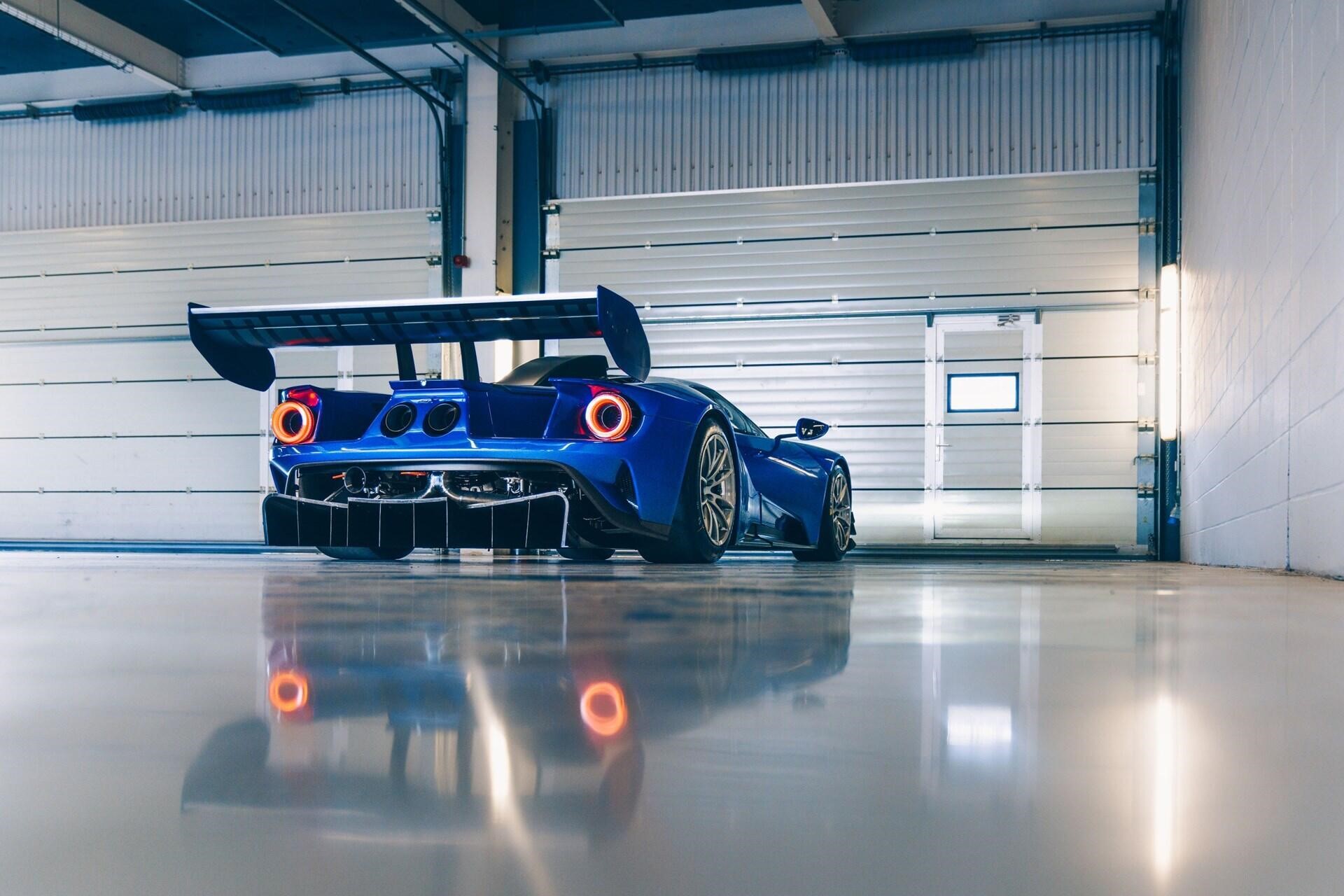 The lucky Ford GT MK II bidder will also get generous spares in the bargain. They include 12 wheels with racing tires, four wheel speed sensors, eight brake pads and two driveshafts. The exhaust system of the car will also be replaced before handover.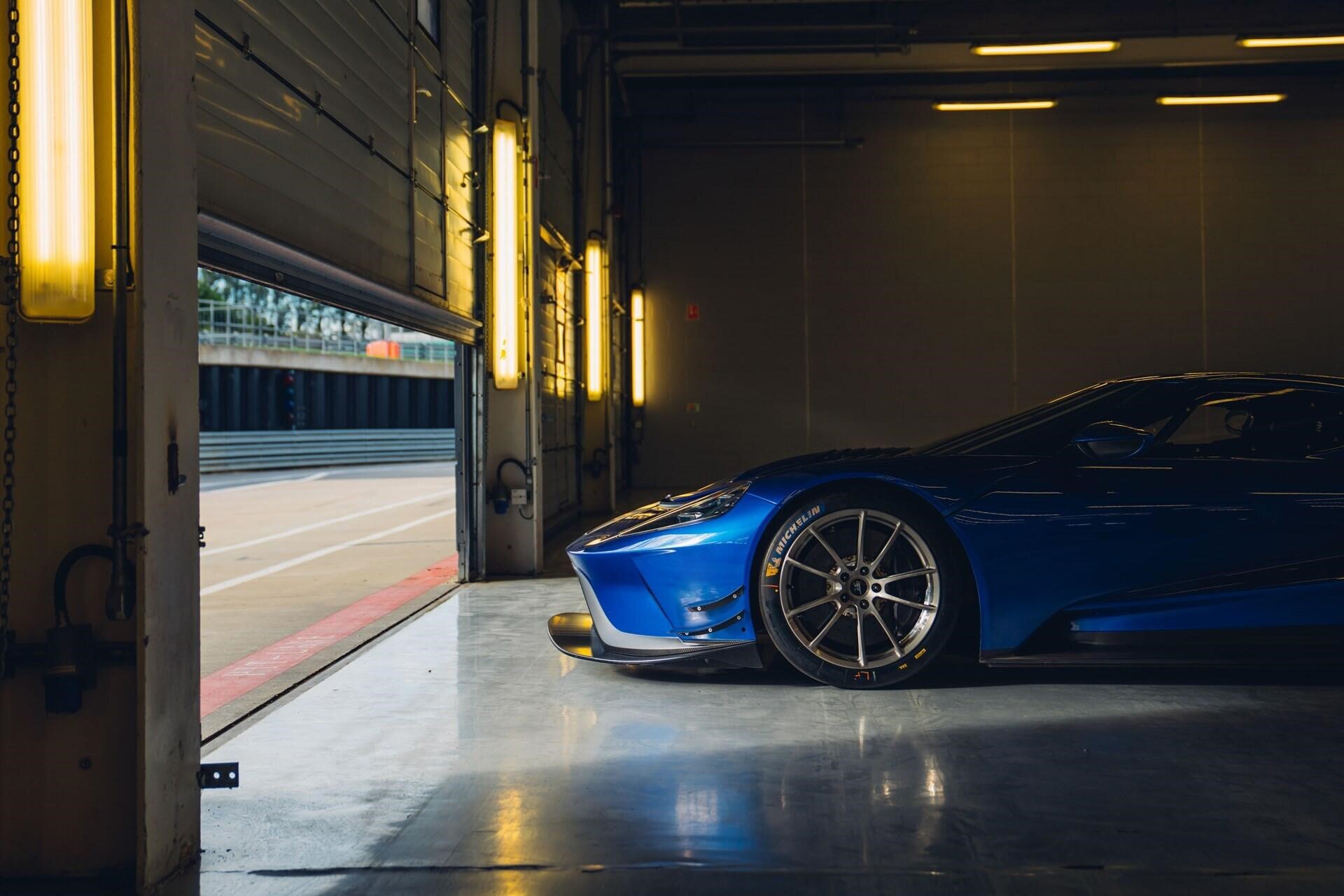 The Ford GT MK II carried a price tag of about $1.2 million when new, and it is reasonable to expect the final bid amount to hover around this same mark.
Source: RM Sotheby's