Which will be crowned Hot Hatch of the Year 2016?
Hot hatches have come a long way from the warmed-up GTIs of yesteryear. Nowadays you can buy a hatchback with supercar-worrying levels of performance – and that's why we wanted to include them on supercars.net's Car of the Year 2016 countdown.
Competition has been fierce and so we've had to whittle down this years' madcap hatchbacks to a top 4. Yes, there are some notable omissions, but it has been a very good year for the breed and not all hot hatches made the final cut.
The Contenders
Honda Civic Type-R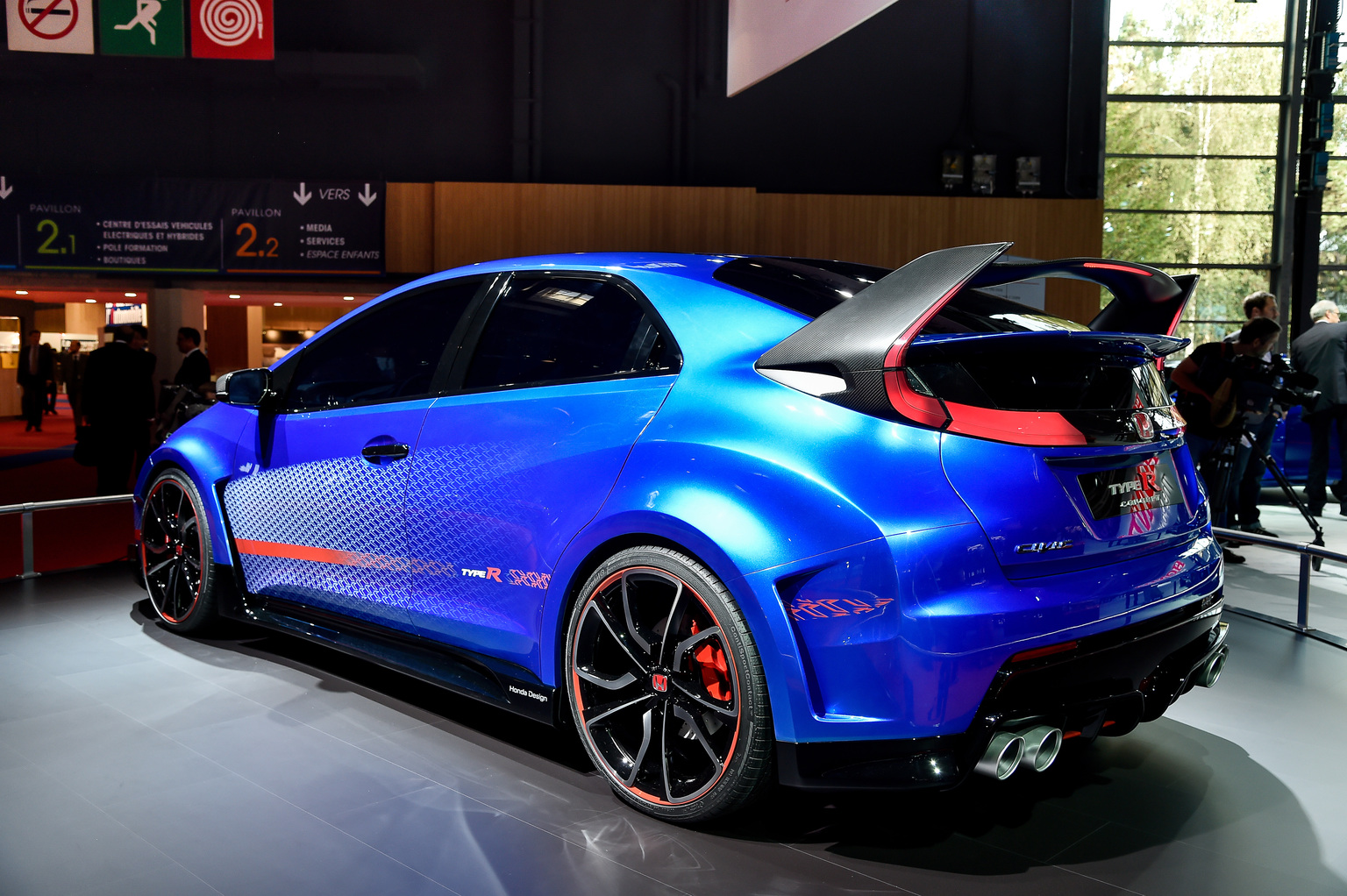 A name that needs no introduction, conjuring up memories of sleepless nights for anyone that's ever lived close to a supermarket car park. The Civic Type-R is anything but civil, and the 2016 iteration of this boy-racer legend is no exception, to the delight of wheel-spinning VTEC fanboys the world over.
Those thoughts of lunacy are shrugged off by this current iteration of the Type-R however. Honda's hot hatch has grown up, in terms of performance and execution – Batmobile-aping rear wing aside (which we're very glad Honda kept from the concept car). Naturally-aspirated character has been removed, and in its place Honda give turbocharged power. A lot of turbocharged power. 306bhp and 295 lbft of torque pulverize the front wheels as they launch the Civic from 0-60 in just 5.7 seconds and on to 168mph if you're brave enough to keep your foot planted all the way through the 6-speed manual box.
In hot hatch terms, the Civic Type-R represents where we've come from. Yes, the turbocharged power plant is a sign of considerable progress, but the manual 'box and front-wheel-drive layout are signs of what's gone before. Raised insurance premiums, high running costs and sheer price (this, the cheapest in our hot hatch count down still starts at £30,000) have meant that this generation of super hatches are now aimed at older drivers.
With that badge and bodykit, the 2016 Type-R promises to tyre-screaming nostalgia trip to those carefree, youthful days. Car park Ken Blocks had best start saving the pennies.
Volkswagen Golf GTI Clubsport S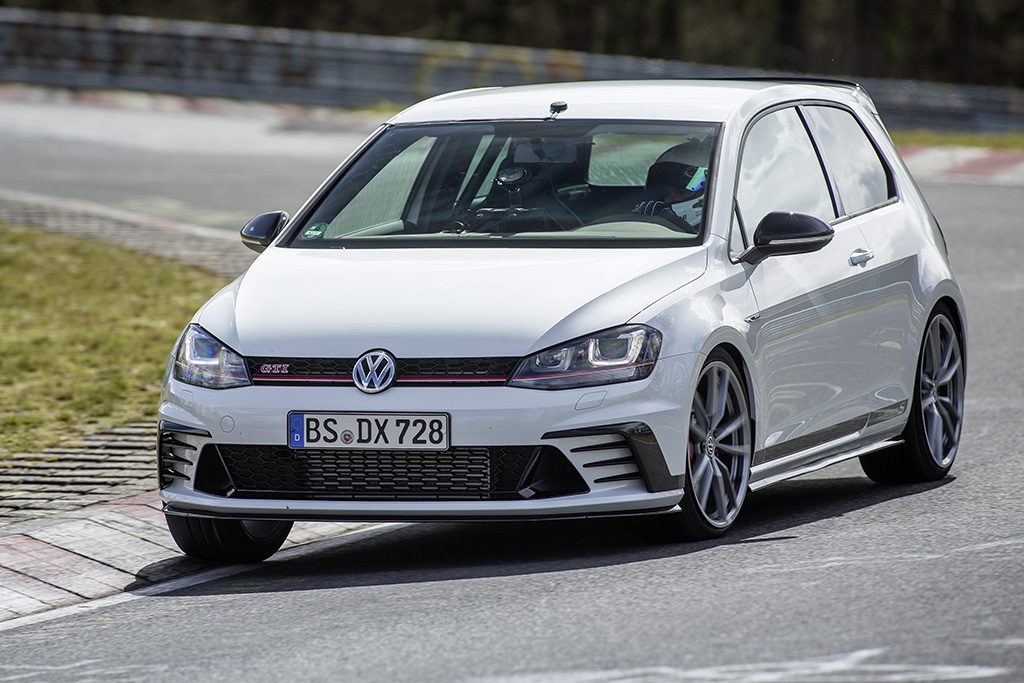 At the other end of the car park from the Japanese car enthusiasts, you'll often find those that swear the only way to hot-hatch heaven is with a German badge on the bonnet. To celebrate the 40th year of their iconic Golf GTI hot hatch, Volkswagen wanted to put together a very special car.
The GTI moniker is as old as the hot hatch itself. – Volkswagen introduced the genre-defining Mk1 GTI back in the 70s , with the earliest cars generating around 110bhp. A lot has changed since then: the engine is now VW's 2.0TSI unit, putting a staggering 306bhp through the front wheels. Oh, and that bodykit and spoiler isn't just for show and "street cred" – this Golf generates actual downforce from 75mph and upwards, glueing it to the road at high speeds.
It's not just the downforce that gives this car proper racing credentials; VW has removed the rear seats, helping keep the Clubsport S's weight down to 1360kg. 0-62 in 5.8 seconds and a de-restiricted 165mph top speed make this the fastest hot hatch around the Nurburgring, with a time of just 7:49.21.
Ford Focus RS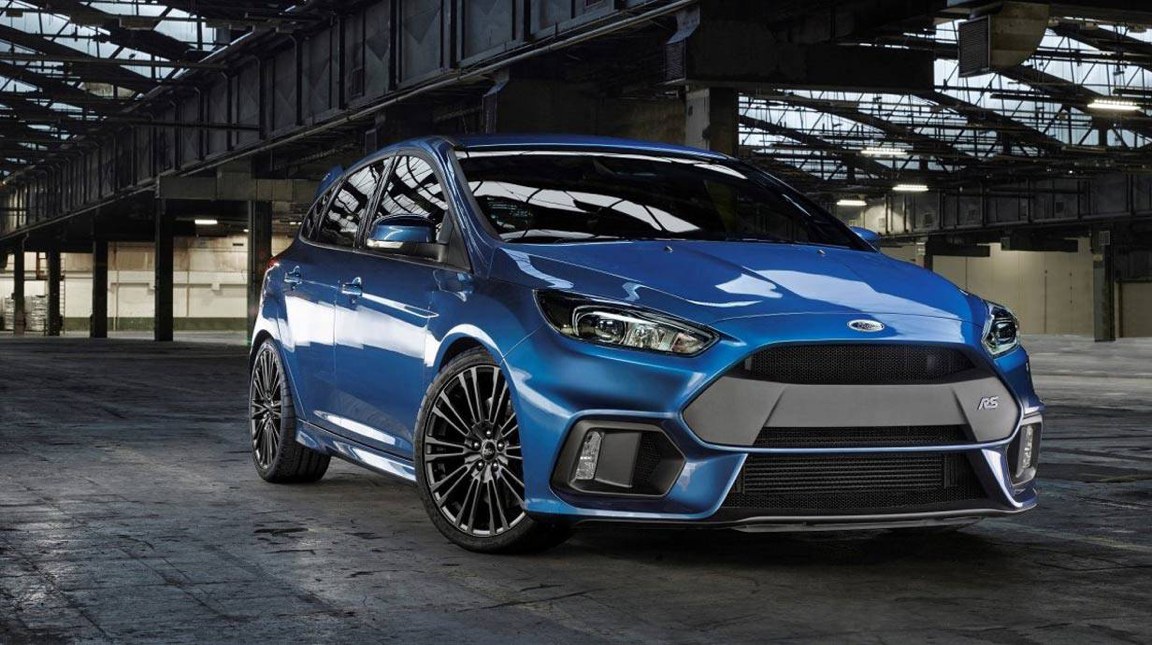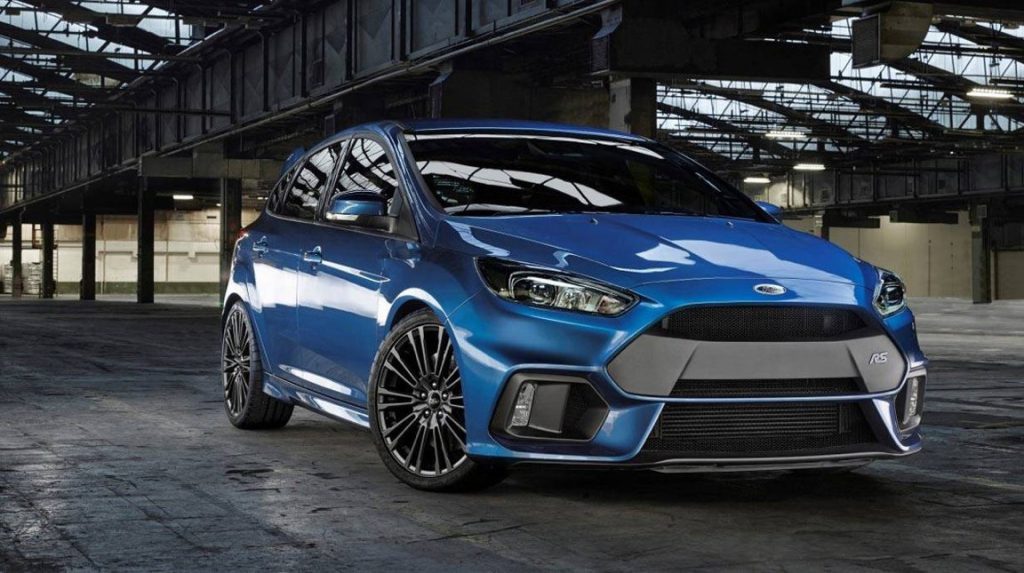 Arguably the car on this list with the greatest claim to motorsport heritage, the Focus RS is another that harks back to the hot hatch glory days of the '80s and '90s. Finally giving modern Ford owners the option of 4wd in their mega-fast family car, the RS answers the calls of forum fans and gentleman racers alike, though the controversial "artificial" drift mode option has proven divisive in petrol head opinion since launch.
Power comes courtesy of a 2.3-litre four-pot, which makes use of Ford's clever EcoBoost technology, though emissions take a back seat as power comes to the fore. Those four wheels are given 345bhp and 350lbft to deal with, meaning the RS can reach 60mph in just 4.7 seconds in almost any conditions. The four-wheel-drive is leveraged even more so in the corners thanks to active torque vectoring, allowing the RS to go from slidey to sticky at the flick of the switch.
Some say a "drift" button on a car is heresy, but I approve. The point of a supercar is to make the driver feel special every time they drive it, to give a sense of occasion and make them feel like Ayrton Senna or Colin McRae whenever they sit behind the wheel.
Hot hatches make that feeling more accessible, and Ford's effort even more so, putting the power to perform impressive power slides in the hands of the most ham-fisted owners.
Mercedes-Benz A45 4Matic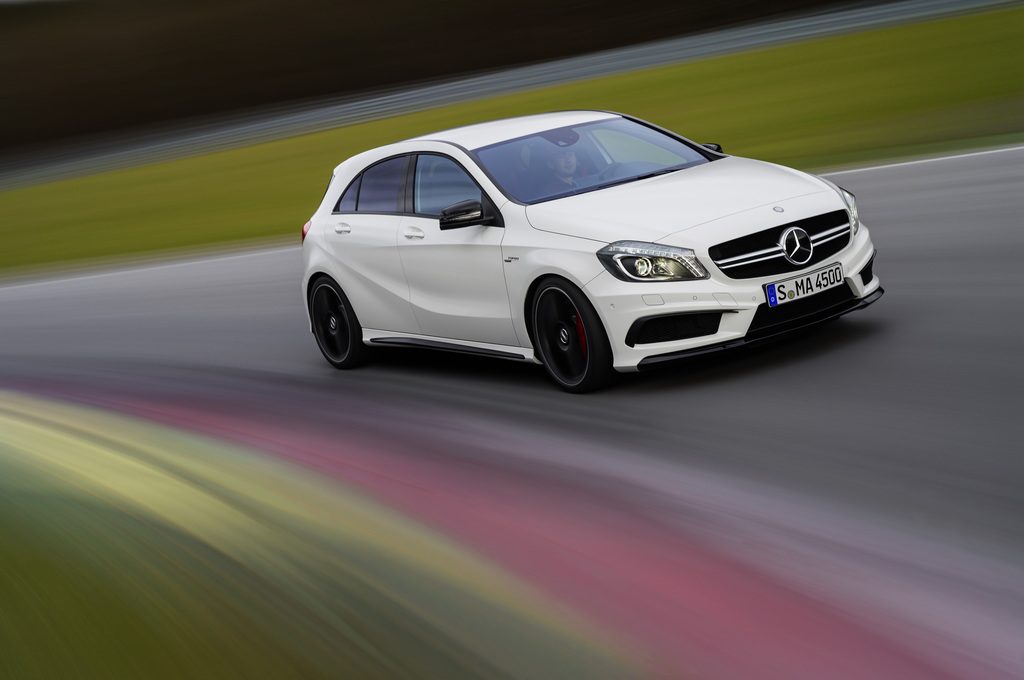 The posh boy in this contest, the A45 is a ballistic missile. Show it a B-road and it'll show just about anything a clean pair of heels. Like the Focus RS, Merc's engineers saw fit to bestow their take on the hot hatch with four-wheel-drive, turning this squat machine into a genuine supercar-worrier on any section with enough twists and turns.
The 362bhp, courtesy of a turbocharged four-pot 2-litre, is distributed through Mercedes-Benz's 7-speed 4Matic gearbox. Short ratios help deal with the 0-60 dash in a frankly staggering 4.2 seconds – as fast as the first-gen Audi R8 – with the A45 topping out at the German standard 155mph. A rorty exhaust note, typical of AMG Mercs, accompanies this cacophonous performance, adding character to the crazy numbers.
All that being said, you'll pay about the same price for a second-hand R8 these days. This uber-hatch will set you back upwards of £40,000. The A45's earth-shattering performance aside, is that too much for a hot hatch, three-pointed-star on the bonnet aside?
And the winner is…
Ford Focus RS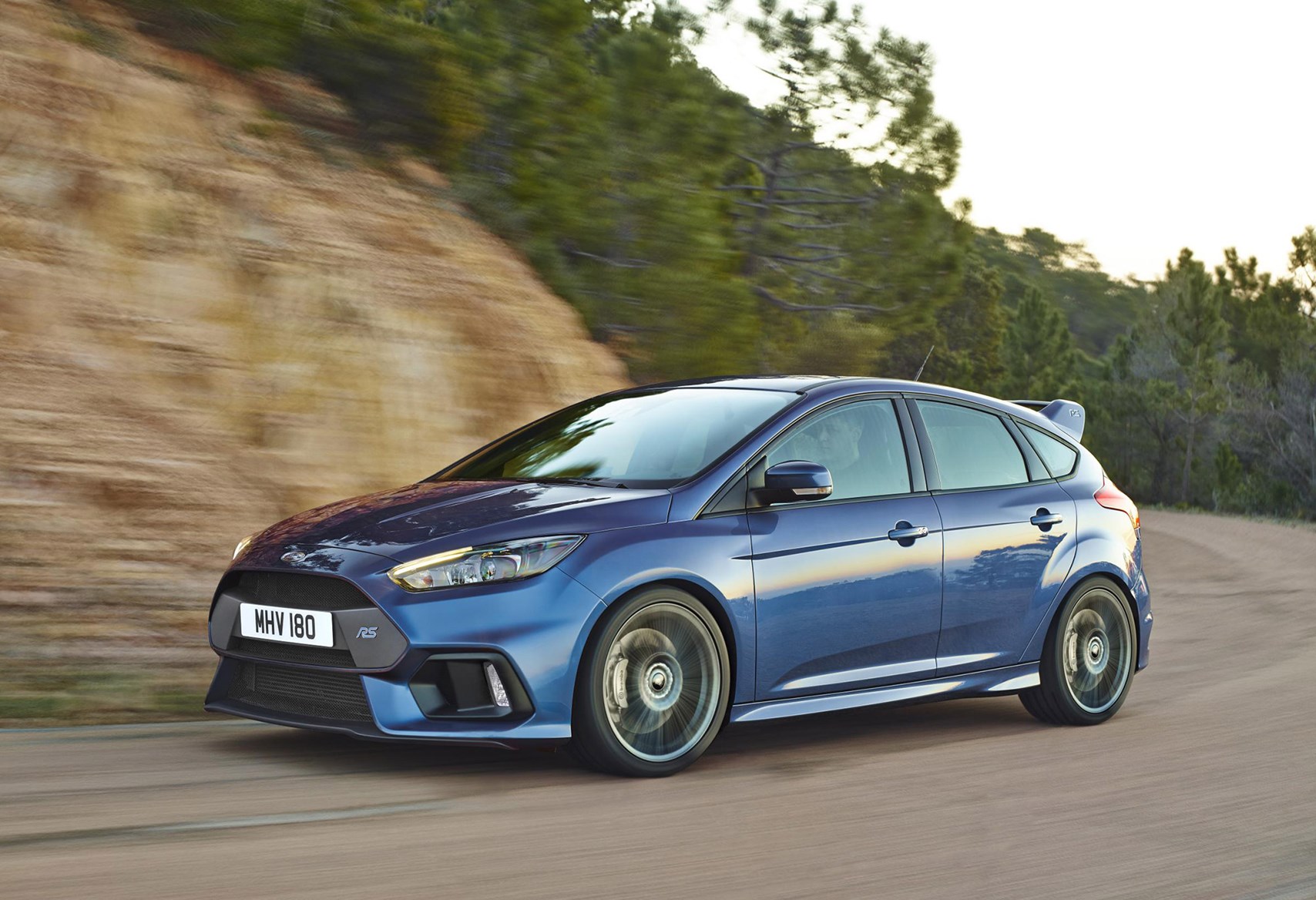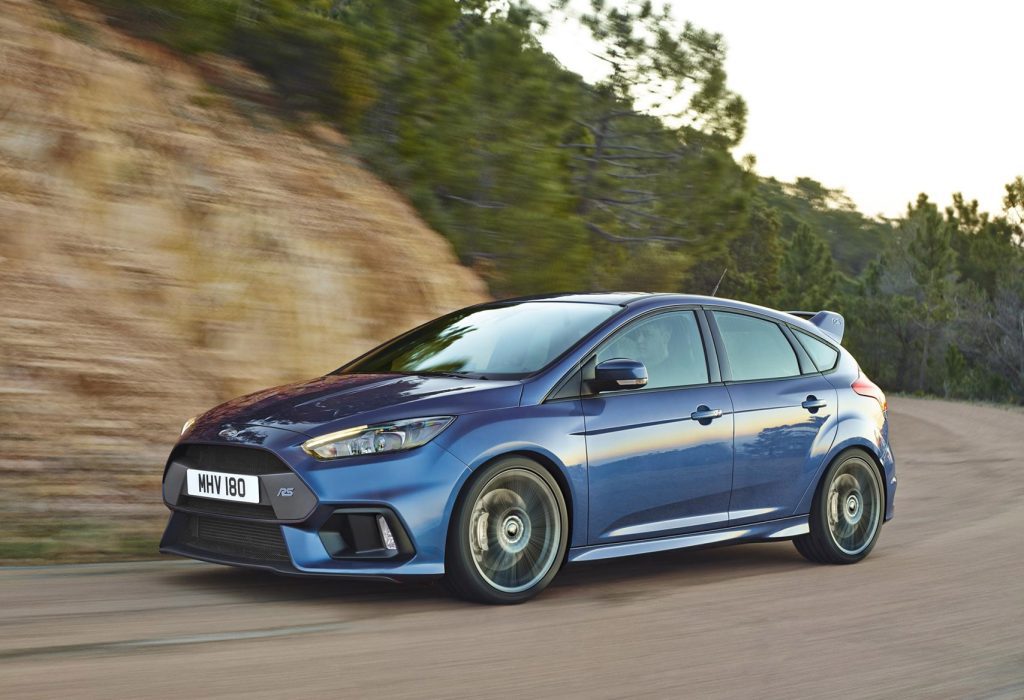 Supercars.net's hot hatch of the year is the feisty Focus RS. It fought off strong competition, but helping the decision were options like the fact "stealth grey" paint is an option, its versatility and ability to straddle a whole spectrum of abilities as a true hot hatch should, from school run daily to track day weapon, and, of course, that controversial drift mode – anything that uses technology purely with the intention of shredding tyres and pulling huge slides is a winner in our book. It puts supercar performance and technology in the hands of buyers who could only dream of such a thing, with enough room that the family can come drifting too.
It should be said that the Golf Clubsport S ran it a close second, but with a lack of rear seats it ventures far too close to being a straight-up track car. It is hugely impressive, make no mistake, but without that back bench it doesn't have the flexibility of the other cars to make this list.
But how will it fare against the other two category winners? Follow our posts on the website and Twitter to find out…
Save
Save
Save
Save
Save
Save
Save