An extremely rare, low mileage 1993 Jaguar XJ220 is on offer at the Collecting Cars global auction website. The example only has 2,652 miles (4,269 km) on its odometer and it will be on offer until Sunday, October 24, 2021.
The XJ220 has a "LeMans Blue" finish and is the 29th out of 285 units produced, including the prototypes. Legendary South African Designer Keith Helfet styled the example and it features a deeply scalloped side air intakes, an upswept tail, and flush headlight covers that dropped down into the nose to display the fixed lenses behind. The example was made by JaguarSport in a partnership between Tom Walkinshaw Racing and Jaguar.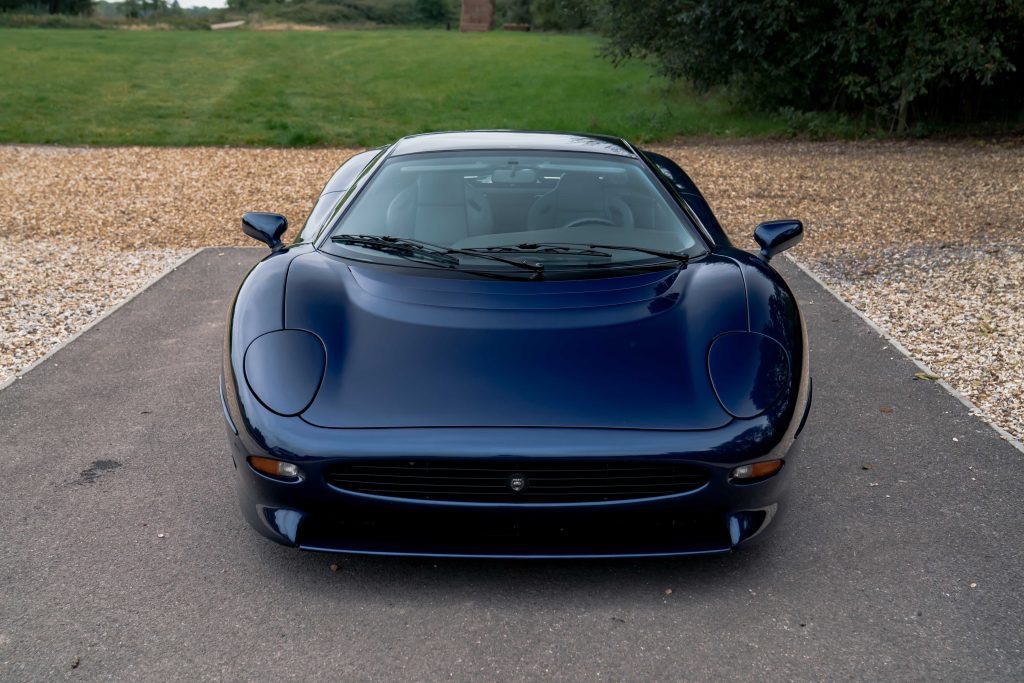 Under the hood of the British supercar is a 3.5-liter twin-turbocharged Jaguar V6 engine, capable of producing up to 542 bhp, and 475 lb-ft of torque, matched with a five-speed manual transmission.
The interior features Connolly leather trimmed sport seats, Nardi steering wheel, electric windows, air conditioning, and even electric and heated door mirrors. One of the most famous design of the XJ220 is the way the dashboard curves around to the driver's door, having four smaller dials that shows the clock, boost gauge, ammeter, and gearbox oil temperature. It has a fixed glass roof that allows light into the cabin. It is also equipped with an Alpine stereo and an Alpine CD autocharger.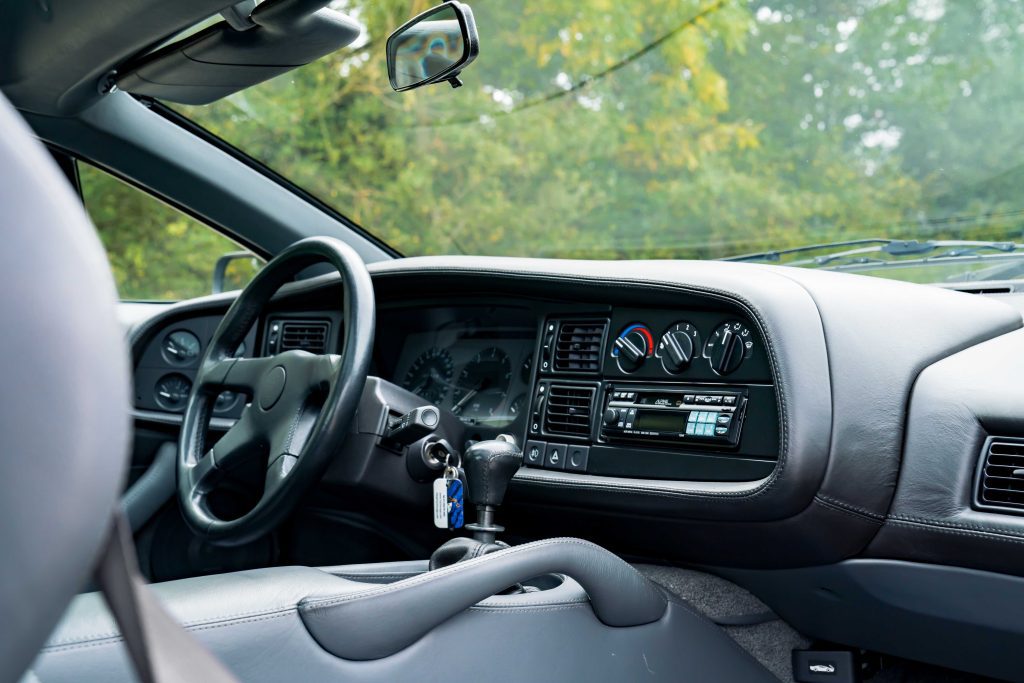 The XJ220 were originally designed as a four-wheel-drive car equipped with a race-bred V12 engine. The first XJ220s that were first produced for the customers started in 1992 and it had a twin turbocharged V6, which is more powerful than the concept car. Without the catalytic converters and with a raised rev limiter, the XJ220 was hailed to be the fastest production car from 1992 to 1998. It recorded a speed of 217.1 mph at the Nardò Ring in Italy. After fitting in the emissions equipment, it had a recorded speed of 212 mph while it was being driven by Martin Brundle.