Few can rival Jay Leno's car collection in terms of awe-inspiring excellence. An automobile enthusiast with extensive industry knowledge has curated this legendary assortment of vehicles over a lifetime of adoration for all things automotive.
Jay's collection boasts more than 150 cars and motorcycles covering a varied history of automobiles, from antique vintage to up-to-the-minute supercars, each representing distinct imagery from a particular period or milestone in engineering marvels' narrative progression.
The set presents treasures for enthusiasts and collectors alike, from iconic performers such as McLaren F1 or Ecojet to evergreen favorites like the 1928 Bugatti Type 37A or timeless classic 1966 Chevrolet Corvair Yenko Stinger—conveying not only sheer love but also dedication held towards precision-engineered machinery—showcasing craftsmanship at its finest alongside artistic creativity that defines automobile designs at their core.
In this article, we'll explore the rarest models from Jay Leno's garage and their unique features and significance.
10 – LCC Rocket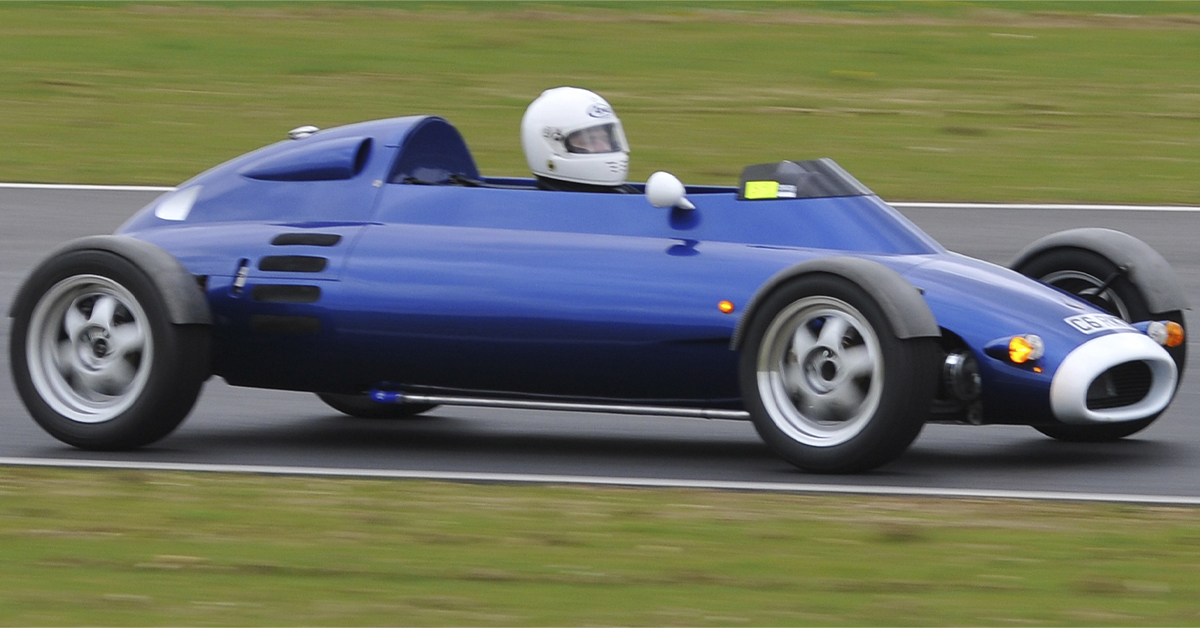 Via Wikipedia
Gordon Murray, a well-established automotive designer, and engineer, has spent his professional life grounded in his passion for crafting lightweight vehicles that offer uncompromising performance capabilities. One vehicle designed solely under his visionary insight is The Light Car Company Rocket, hailed as an exceptional model that wholly encompasses what timeless elegance represents paired with supreme driving experiences.
This minimalist masterpiece was designed with purposeful decisions prioritizing agility and responsiveness, eliminating added weights to elevate performance levels exponentially. Its sleek design is aerodynamic efficiency at its finest while focused on shedding necessary excesses, culminating mainly in thrilling driving experiences.
The high-revving Yamaha 1000cc motorcycle engine creates exhilarating precision during accelerations. It instinctively makes it dance through corners effortlessly, bridging the connection between driver and machine effortlessly thanks to its 147 horsepower and 148 lb-ft of torque.
Exceptionally rare, each exclusive handcrafted work exemplifies Murray's philosophy of uncompromising performance, honoring actual engineering achievements resulting in pure driving enjoyment consistent with the Light Car Company Rocket's solid reputation built one owner at a time.
9 – Chrysler Turbine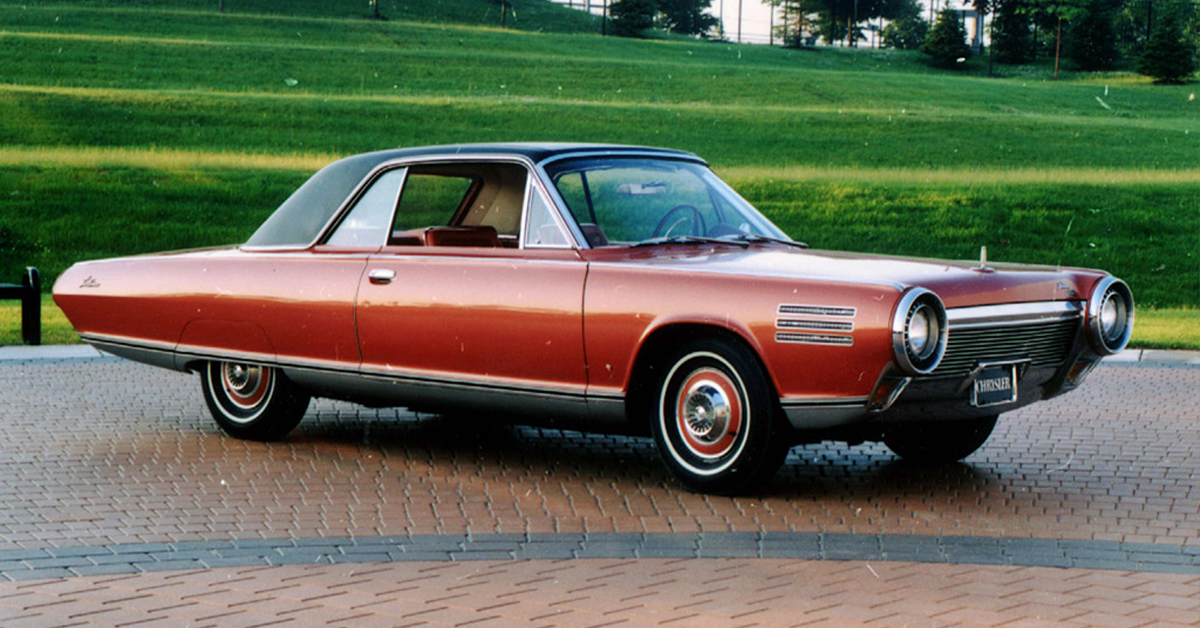 Chrysler's engineering labs delivered outstanding results in the early 1960s when they engineered a groundbreaking concept vehicle called the 1963 Chrysler Turbine. This masterpiece had everything from forward-thinking design to progressive engineering, playing host to gas turbine engines for passenger vehicles and challenging conventional powertrain technologies.
The prototype boasted sleek contours and sharp lines, showcasing its futuristic style alongside a distinct absence of traditional grilles and exhaust pipes, which intrigued people most about its unique appearance. Its heart was fitted under its hood, where you find the gas turbine engine capable of running on multiple fuels, from diesel to kerosene, even Tequila! The Turbine produced 130 hp and 425 lb-ft of torque. Sophisticated features promising smooth power delivery amidst minimized noise and vibrations guarantee an exceptional driving experience for everyone behind the wheel.
Although limited to fifty-five prototypes without a mass production rollout afterward, it still captured our active imagination by going on public tours that kept many spellbound with its advanced technology. It remains an enduring symbol of automotive innovation and daring throughout generations, inspiring future engineers while reminding them of the boundless possibilities at the frontiers of automotive technology.
8 – 1989 Ford Festiva Shogun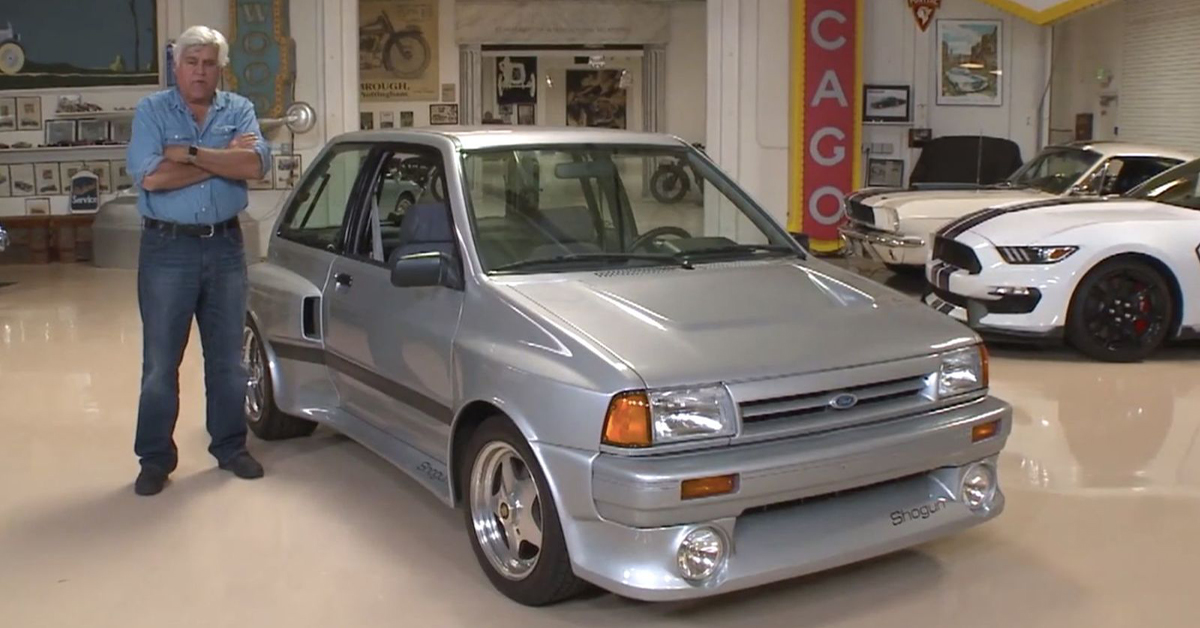 Via Road & Track
The early 1990s marked an extraordinary collaboration between two automotive giants, Ford and SHO (Super High Output) Engineering, that introduced something remarkable: the 1990 Ford Shogun beast. This one-of-a-kind performance machine combines DNA from the Taurus SHO and Festiva models to create something extraordinary that deserves the utmost respect from car lovers worldwide.
The 3.2L DOHC V6 engine manufactured by Yamaha, roaring under its hood, breathes fire thanks to twin turbos alongside an intercooler to produce 220 hp and 200 lb-ft of torque paired with a five-speed manual tranny. The striking force it offers results from its lightweight design and raw power. From fenders widened to display the muscularity of these beasts up front, bold fascia remains etched into anyone's memory, lucky enough to witness its beauty in person.
Representing the epitome of automotive engineering prowess, the 1990 Ford Shogun boasts limited production numbers and a rare status that makes it a gem among enthusiasts. The relentless pursuit of performance pushes boundaries beyond what we thought was once unachievable.
7 – 1966 Chevrolet Yenko Stinger Stage II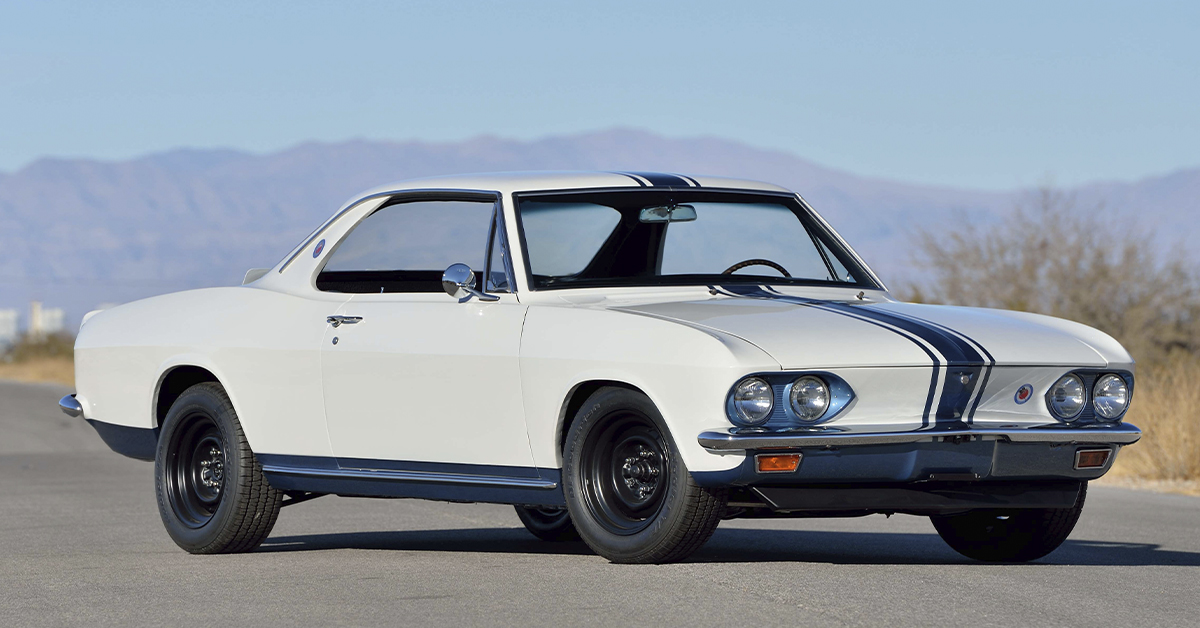 Via Mecum Auctions
Hailed as one of America's prime muscle cars, the 1966 Chevrolet Corvair Yenko Stinger Stage II. This iconic vehicle stands out by encapsulating raw power and smooth performance. Master innovator Don Yenko brought his signature touch to this marvelous machine.
This genuinely exceptional vehicle not only turned heads but also won hearts through its unique fusion of handsome looks with power, making an everlasting impression among American muscle cars. This extraordinary car wasn't just any Corvair; it underwent rigorous modifications that transformed it into an unstoppable track warrior with improved suspension, braking system, and engine.
Under the hood lies a potent 2.7-liter flat-six engine with twin carburetors, producing 190 horsepower and sweet exhaust notes. Featuring distinctive emblems displaying "Yenko," aggressive styling cues, and limited production numbers, the 1966 Chevrolet Corvair Yenko Stinger remains a coveted collector's item today, representing the sheer essence of American muscle car heritage dwelling within itself and symbolizing passionate automotive visionaries like Don Yenko, who dared to stretch their limits in crafting stunning pieces.
6- 1955 Mercedes Renntransporter Tribute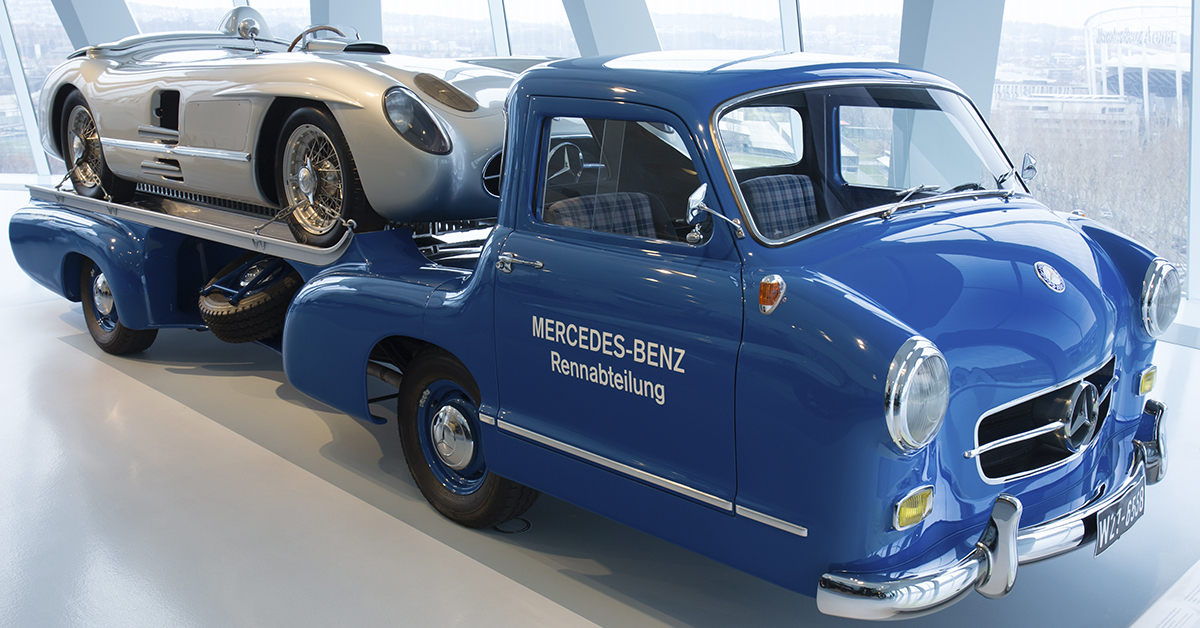 Jay Leno is one of the most respected names among auto enthusiasts because of his profound love for cars. His collection features some genuinely exquisite, rare, and iconic vehicles that exhibit his passion best; one such acquisition is the 1955 Mercedes Renntransporter Tribute, which gloriously pays homage to a legendary car that forever etched itself in motorsport history.
Every aspect has been meticulously curated with the utmost attention paid towards accuracy, from capturing classic design elements featuring period-correct details like authentic livery and vintage logos to resonating perfection all through its visual appeal. This vehicle holds practicality as well, as it comes equipped with ample storage space and serves as a mobile garage, transporting Leno's impressive collection of race cars to events and showcases.
Most importantly, though – what sets this replica apart is how it embodies Leno's dedication to preserving automotive heritage, reveling in the golden era of motorsport, and paying homage to the vehicles that shaped it. It's a fitting tribute to an illustrious car—one that captures the true essence of a bygone era, ensuring its legacy lives on.
5 – Lamborghini Miura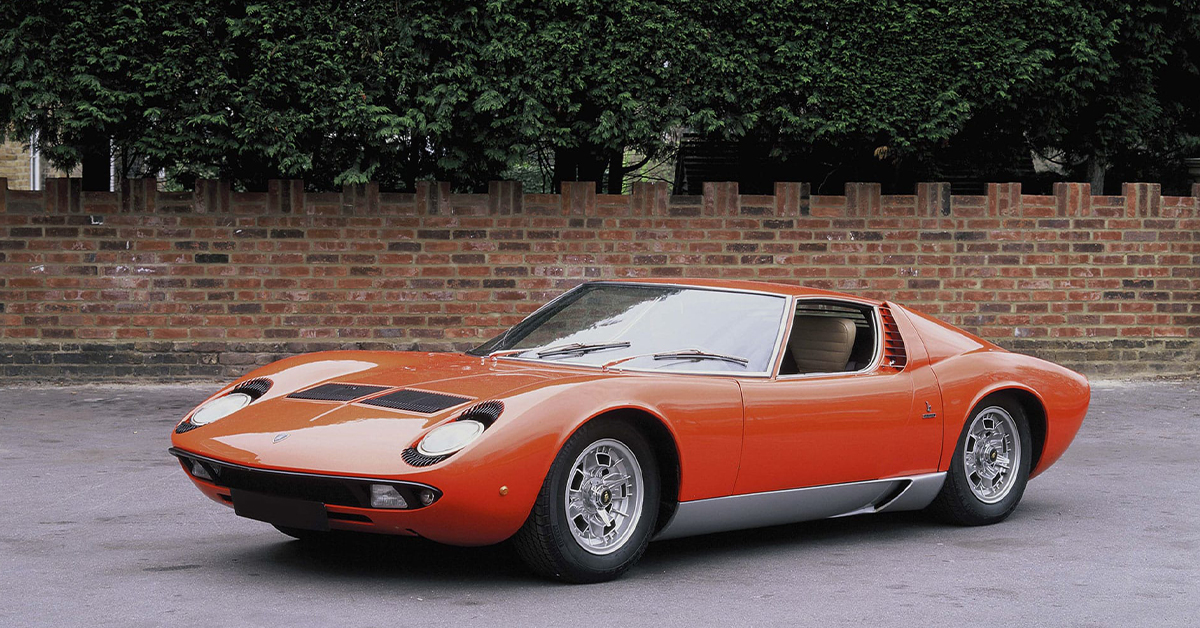 Via Lamborghini
The Lamborghini Miura, often called the first supercar, stands as a bona fide legend among automobiles thanks to its raw power and exquisite design, paired seamlessly with its pioneering spirit. No other vehicle has redefined the supercar landscape and set performance benchmarks like this powerhouse.
The Miura's standout feature was undoubtedly its mid-engine design, which broke away from the traditional norms at the time, bringing a revolutionary concept for improved handling dynamics while showcasing Lamborghini's unwavering commitment to pushing boundaries and defying convention.
Marcello Gandini crafted a stunning exterior that is still enthralling today due to its low-slung profile, curvy lines, and dramatic air intakes reflecting primal aggression, making it instantly recognizable as a Lamborghini masterpiece.
Under the classy exterior lies a mighty V12 engine capable of delivering heart-pumping performance and a spine-tingling soundtrack. The Miura's 4.0L V12 produced 385 hp and a torque of 295 lb-ft. Driving the Miura is an experience because of its agility, the sheer speed that some drivers desire, and its distinctive exhilaration.
The Lamborghini Miura isn't just an automobile. Its timeless greatness embodies automotive passion, symbolizing the relentless engineering pursuit of excellence alongside boundary-breaking design principles.
4 – EcoJet Concept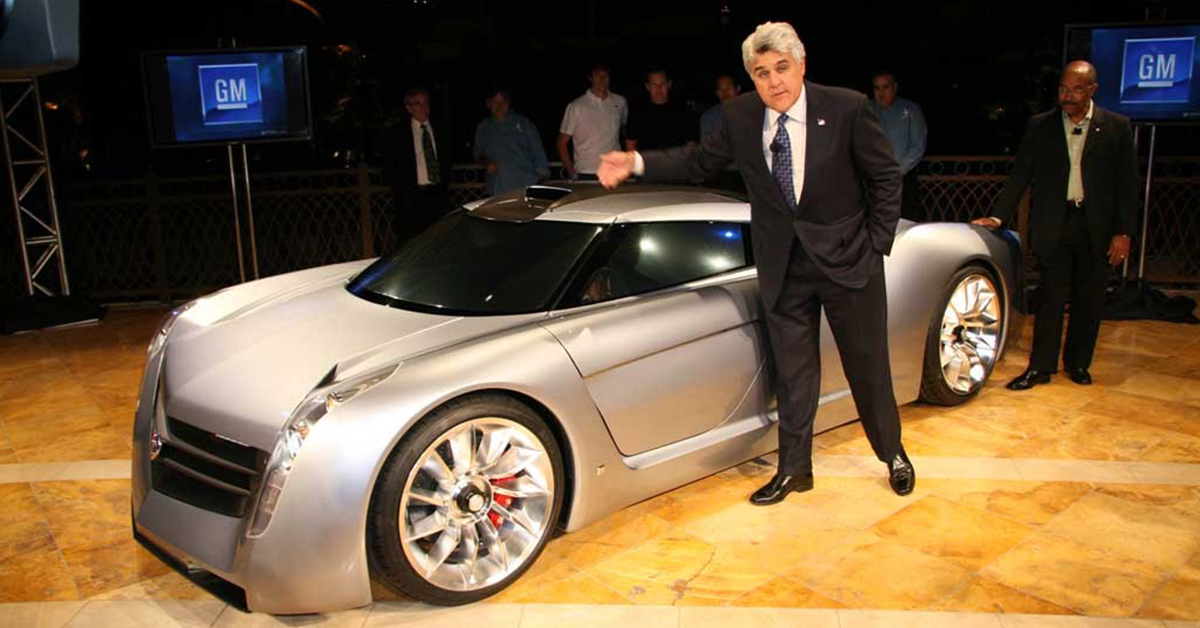 Via Motor Authority
When we discuss automotive engineering concepts concerning high performance and environmental consciousness, they frequently appear at odds with one another; feats like Jay Leno's unique custom vehicle challenge these tendencies: The 2006 Ecojet is a unique concept car showcasing exhilarating performance with a helicopter engine that makes about 650 horsepower and 583 ft-lb of torque, with an eco-friendly twist.
Jay Leno has illustrated his devotion to using renewable fuel alternatives by crafting the distinctive biodiesel turbine engine showcased on The Ecojet. But from such environmentally aware aspects, the Ecojet's striking design always turned heads. Boasting its streamlined body, aerodynamic attributes, gullwing doors, and futuristic features.
Despite being a unique creation, the Ecojet is an essential precedent within this grand idea and innovation industry. It encourages conversation and the drive to pursue avenues in sustainable automotive engineering. Although the EcoJet has no official valuation, it has a special place in Jay's garage.
The 2006 Ecojet offers an incredible fusion of cutting-edge technology and stunning design, topped off with unwavering dedication toward fostering a greener future. It reminds us that high performance and sustainability are not necessarily incompatible elements.
3 – McLaren F1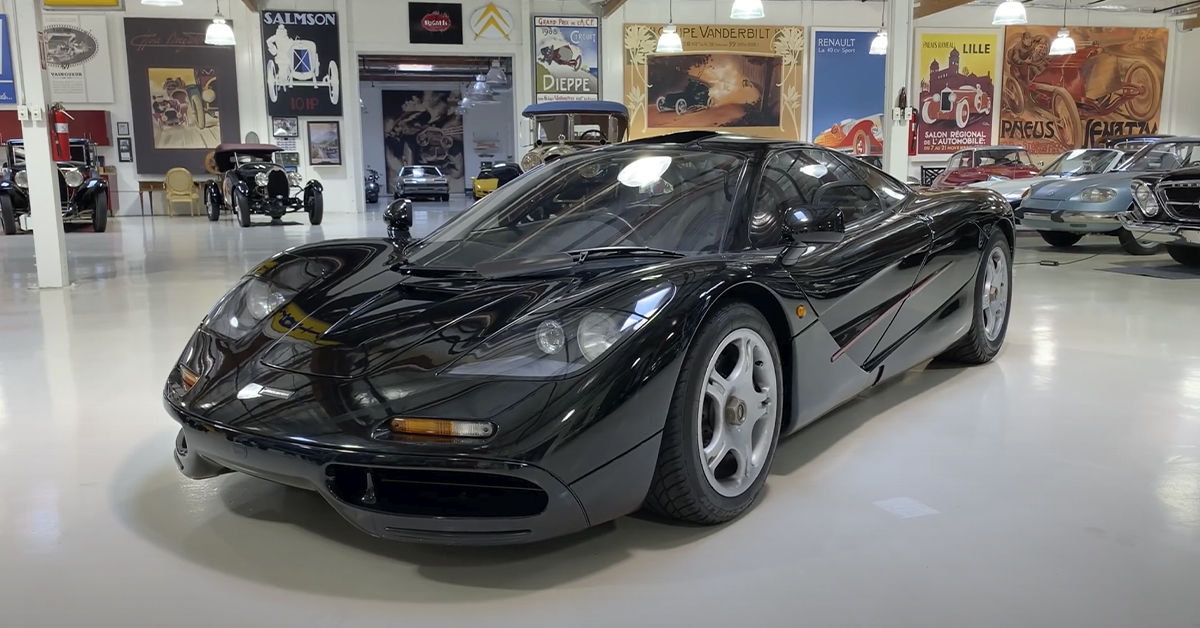 Via Reddit
Few automobiles capture the essence of the unrelenting pursuit of perfection like the mighty McLaren F1. This icon set new standards for supercars while leaving enduring impressions on all who had the good fortune to drive one. The F1 shattered all preconceived notions about what a road car could accomplish when Gordon Murray created it in the 1990s, revolutionizing engineering innovation and speed limits.
The result was an awe-inspiring commitment that pushed performance capabilities beyond what anyone had ever thought possible. The innovative naturally aspirated 6.1L V12 engine combined with a lightweight carbon fiber monocoque made for a car that weaved its way into history books, breaking records. The F1's total output was 618 hp and 479 lb-ft of torque.
Even when not running at breakneck speeds, there was something exceptional about this car's design: streamlined lines, signature central position for the driver flanked by two passengers facilitated an experience like no other, highlighting luxury performance and superior driver/passenger interaction and knitting all elements together in a perfectly harmonious blend.
With just 106 units ever built, each preserving the rarest engineering achievements ever known, the McLaren F1 remains a highly sought-after treasure by collectors and enthusiasts like Jay Leno.
2 – 2010 Koenigsegg CCXR Trevita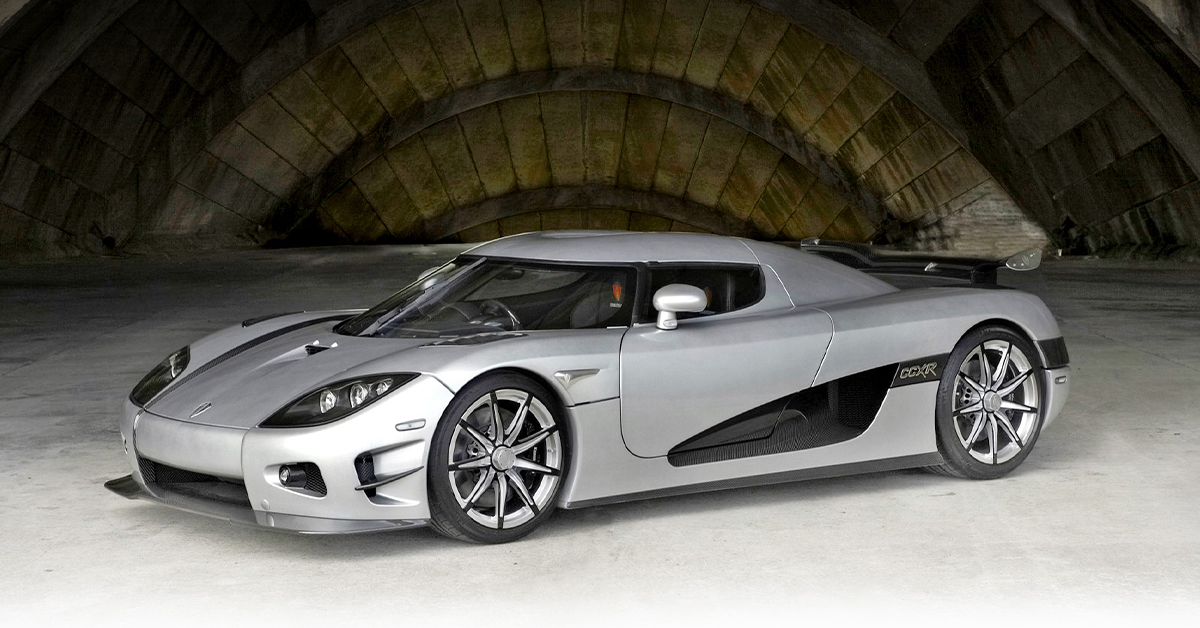 Via Supercars.net
Automotive enthusiasts worldwide herald the instantly iconic 2010 Koenigsegg CCXR Trevita among supercars due to its unparalleled beauty, advanced technology prowess, and excellent performance capabilities. It packs enough intriguing elements to make for fascinating conversations whenever mentioned: A breathtaking visual masterpiece that will tug at your heartstrings while providing unforgettable driving experiences perfectly complements advanced technology.
The outward appearance alone steals the show on many levels: it boasts a slick carbon fiber weave coated with a dazzling proprietary diamond-like finish, catching light under sun rays, and reflecting it back like an explosion of stars.
If that's not enough, just beneath the surface lurks a twin-supercharged V8 engine that outputs 1018 hp and twists at a peak torque of 1060 lb-ft, enabling acceleration from 0 to 60 mph in a jaw-dropping 3.1 seconds with exceptional handling dynamics.
The Koenigsegg CCXR Trevita's exclusivity elevates it into a league of its own; only two units were ever built worldwide, making it light on the ground, premium, and providing ultimate luxury. It exemplifies the epitome of excellence in automotive engineering, exemplifying Koenigsegg's drive toward innovation and artistry.
1 – 1931 Shotwell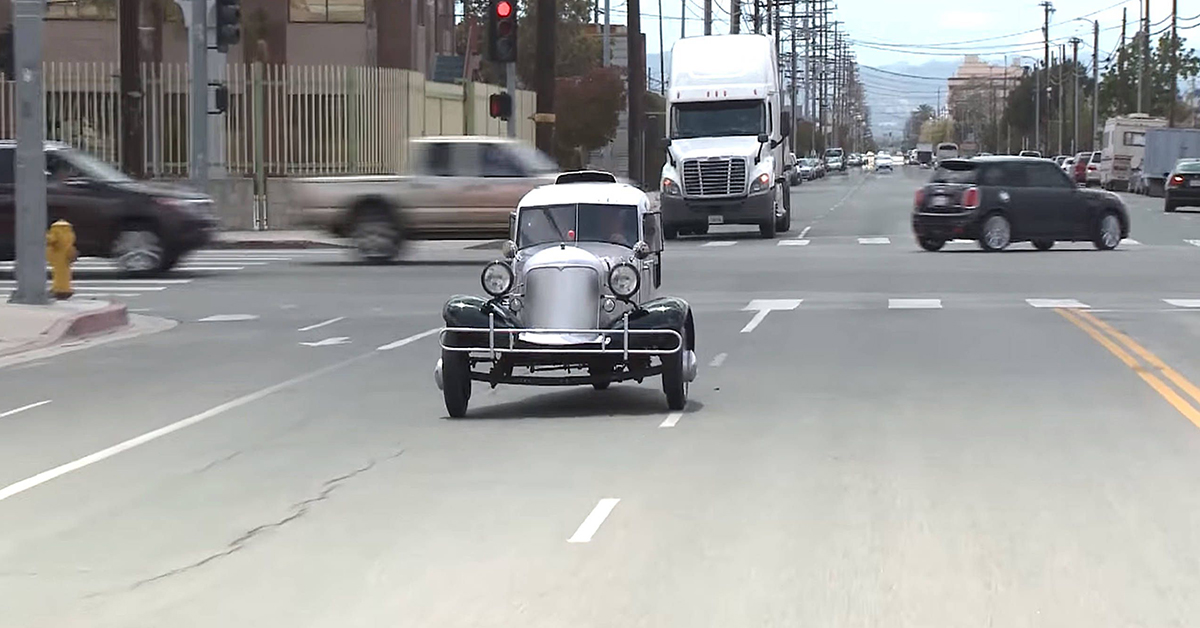 Via Autoweek
Jay Leno's huge garage is full of exotic cars that stand out for their high-capacity engines and superlative performance. But the title of the rarest car in Jay's garage goes to the 1931 Shotwell, a three-wheeled vehicle created by a 17-year-old boy that Leno keeps in mint condition for road use.
The vehicle's name is due to the last name of the young man who built it, Bob Shotwell, who brought this motorized 'tricycle' to life in his garage, an impressive achievement for a teenager. It has a three-speed gearbox and a four-cylinder air-cooled Indian motorcycle engine, which drives the rear wheel while the two front wheels provide steering.
The Shotwell has already covered 150,000 miles (240,000 kilometers), including Minnesota, Alaska, and San Diego trips. When Jay Leno picked it up, the trike was in bad shape, but his restoration team did a great job and got it running again.
They added a few modern touches, like an electric starter and fuel pump, and an updated cooling system, keeping the spirit of the original Shotwell design. According to Leno, the Shotwell can hit around 60 miles per hour on the highway.
Becoming A Collector
Many of us aspire to be classic car collectors, following in the footsteps of icons like Jay Leno. This pursuit demands not only passion and knowledge but also a profound respect for the rich history of automobiles. However, it is essential to realize that embarking on this journey comes with significant financial burdens.
For instance, being able to afford a classic car is only the beginning. A Lamborghini Miura may very well cost several millions of dollars and that's just the first step in the journey of owning a piece of automotive history. For instance, Harry Metcalfe of Harry's Garage spends roughly $65,000 USD annually on maintenance for his impressive fleet.
As a car collector, you have to delve into the complexities of restoring each vehicle and safeguarding our investment with classic car insurance since collecting cars calls for unwavering attention to detail and a sincere dedication to upholding the unique identity and value of each vehicle.